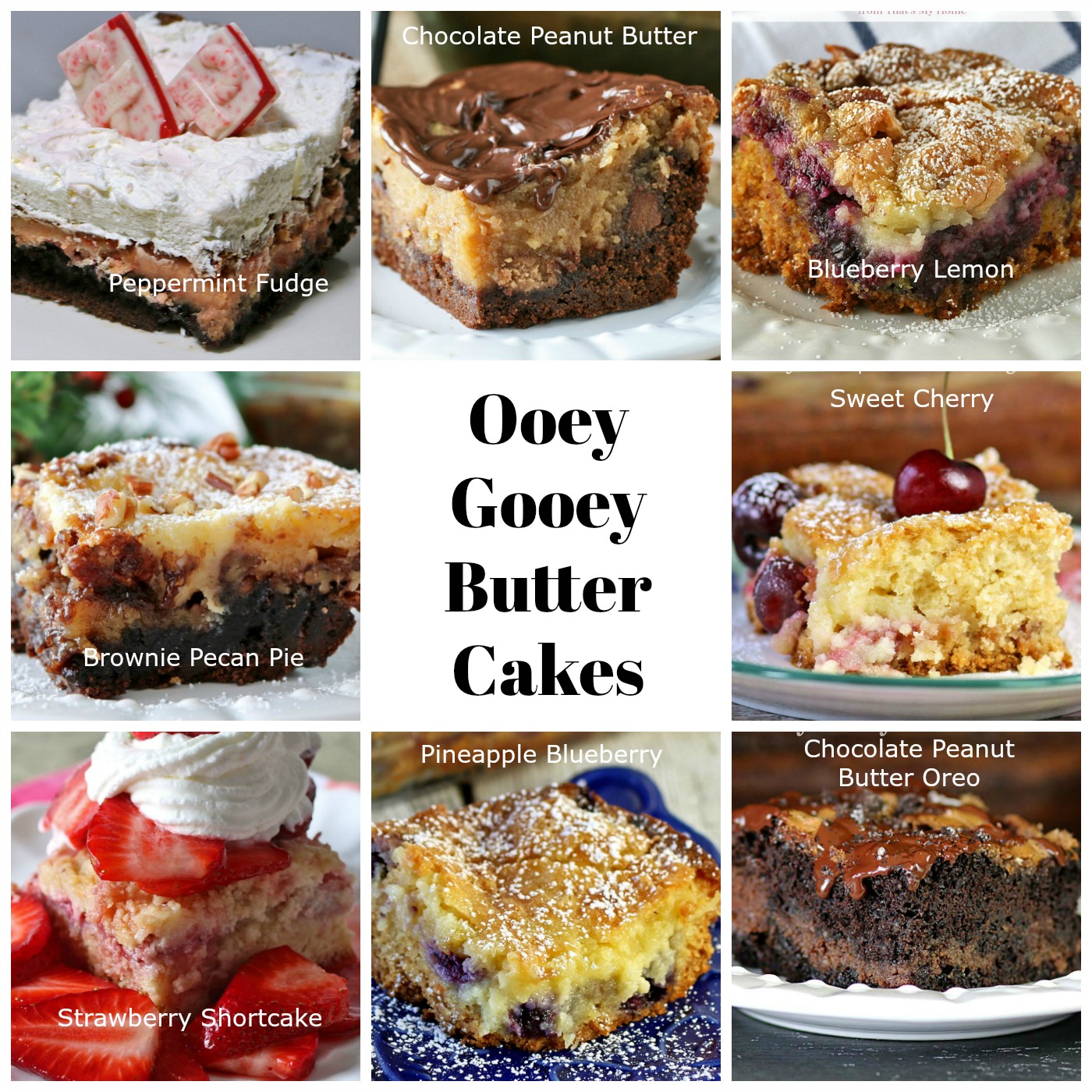 Ooey Gooey Butter Cakes
These are some of my favorite desserts to make and everyone loves them! Here's a couple of tips for you when baking them.
If you have a digital thermometer it needs to be at 210 degrees when they are done. A tester should pull out clean at this point.
If it starts to brown to fast turn turn the oven by 25 degrees and add time to the baking time. I usually find 10 minutes is about right. Recently I've started baking in a Breville Countertop Convection oven. I find that they often start to brown  to fast in it as compared to a regular oven. I've seen comments though from some of you that this has happened to you so I thought I'd share with you my solution to that issue.
Peppermint Chocolate Fudge Ooey Gooey Butter Cake
Brownie Pecan Pie Ooey Gooey Butter Cake
Strawberry Shortcake Ooey Gooey Butter Cake
Chocolate Peanut Butter Ooey Gooey Butter Cake
Blueberry Lemon Ooey Gooey Butter Cake
Sweet Cherries Ooey Gooey Butter Cake
Chocolate Peanut Butter Oreo Ooey Gooey Butter Cake
Spiced Apple Ooey Gooey Butter Cake
Chunky Applesauce Ooey Gooey Butter Cake
Pumpkin Ooey Gooey Butter Cake
Apple Pecan Ooey Gooey Butter Coffee Cake