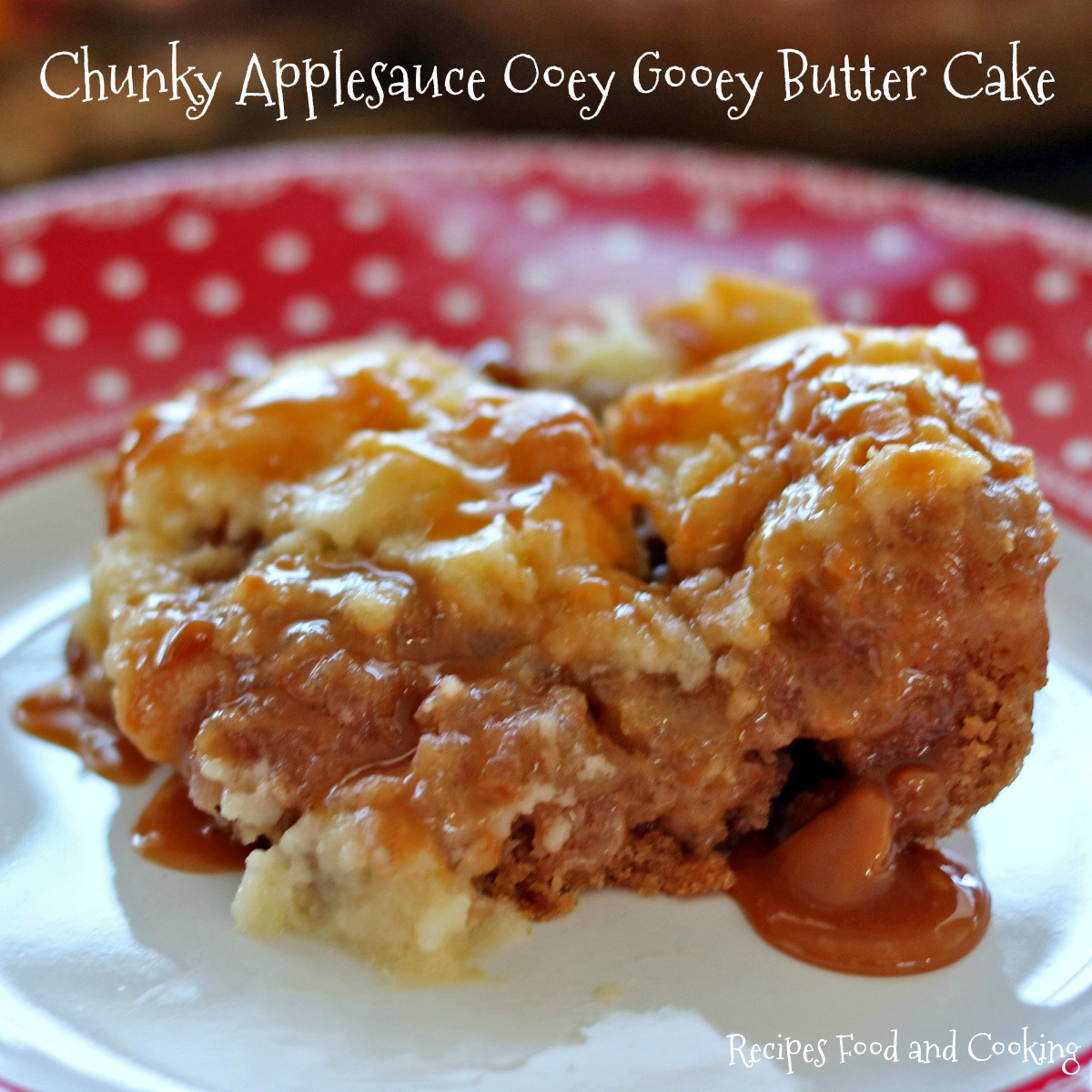 Chunky Applesauce Ooey Gooey Butter Cake
Here's my newest Ooey Gooey Cake! I am so excited to share it with you. I started off by making some homemade applesauce. I used Granny Smith and McIntosh apples. The McIntosh apples cook down quickly to make a sauce while the Granny Smith apples hold their shape. My apples were pretty big so I only had to use 6 to make the amount needed for this recipe. If your apples are smaller you will need more. You need about 5 cups of applesauce to make this recipe.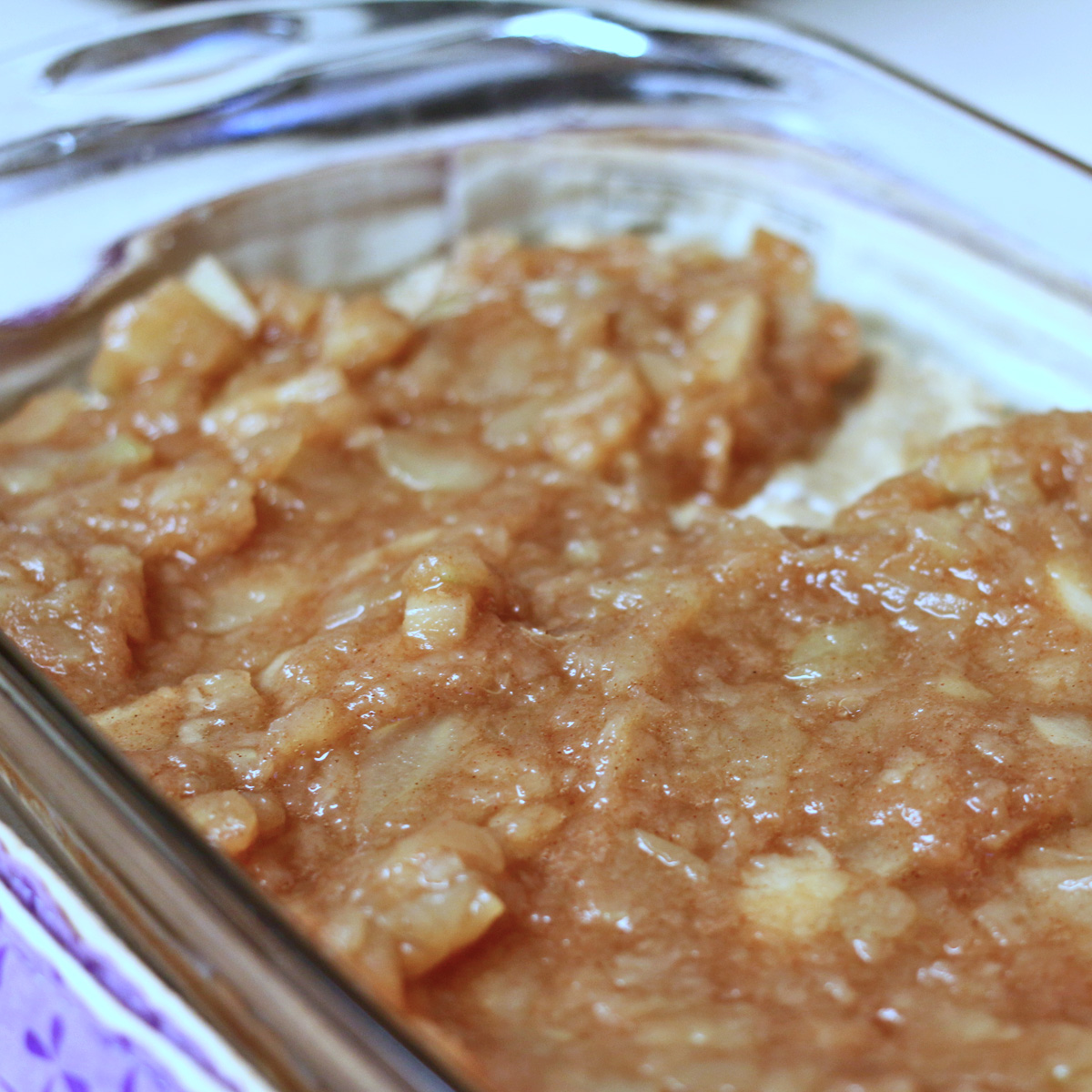 You can see the consistency of the apples in the picture above. I only added 1/2 cup of sugar and a teaspoon of cinnamon to the apples. They were still a little tart but don't worry because the cream cheese topping will add the needed sweetness.
The original recipe for the cheesecake topping called for 4 cups of confectionery sugar but for this recipe I cut it back to 2 cups and that was plenty. That has always been a question I've been asked since I started making different varieties of this cake. I am sure now that cutting back the amount of confectionery sugar in the other recipes can be done and you won't miss those calories one bit.
One of the other things I did was to use baking strips around the outside of the pan for baking. Without these this cake tends to bake high on the sides. I got better results using the baking strips. My pan did not have straight sides on it so if yours doesn't, tighten them the best you can. I had to put several strips together to go around a 9  x 13 pan.
I use these strips by Wilton with all of my cakes too! They help to bake the cakes more evenly so you don't get that big domed top on them.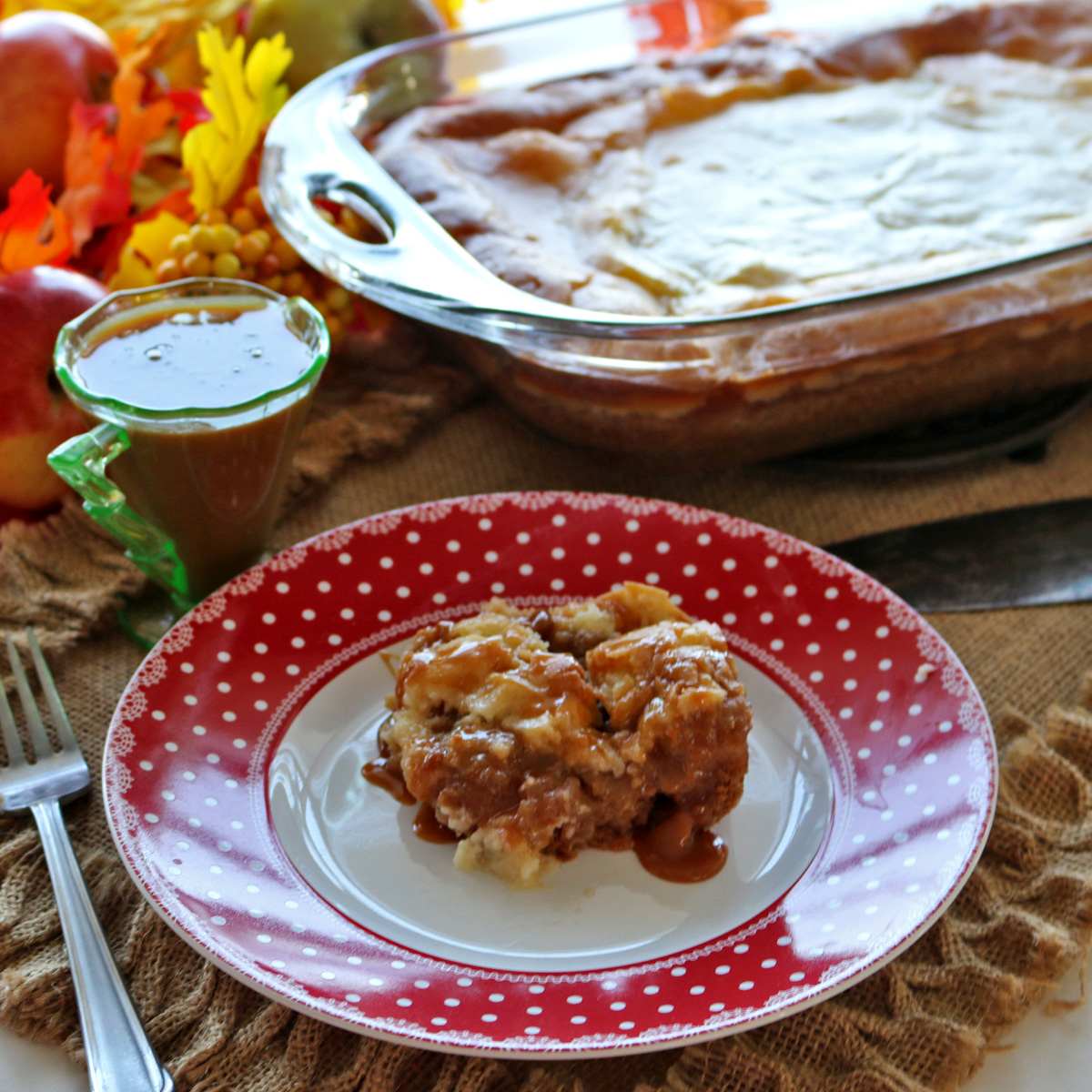 I topped this cake with my homemade Caramel Sauce to make it over the top. This cake needs to be refrigerated if not serving the day you make it. It is best at room temperature.
Chunky Applesauce Ooey Gooey Butter Cake
Chunky Applesauce Ooey Gooey Butter Cake Recipe Type : Dessert, Cake Author: Mary Ellen Prep time: 20 mins Cook time: 1 hour 10 mins Total time: 1 hour 30 mins Serves: Serves 12 Homemade applesauce with a spice cake mix topped with a cream cheese topping. Served with homemade caramel sauce.
Ingredients
Homemade Applesauce
6 - 8 apples
1/2 cup sugar
3/4 cup water
1 teaspoon cinnamon
Cake Layer
1 Spice cake mix
1 egg
6 tablespoons butter, melted
2 tablespoons water
Cream Cheese Topping
1 8 oz. package of cream cheese softened
2 eggs
1 teaspoon vanilla
2 cups confectionery sugar
½ cup butter at room temperature
Instructions
Peel apples. Dice and put in a pan with sugar, water and cinnamon. Mix together. Cook over medium heat for 15 minutes. Let cool. I set mine over ice to cool it quickly. Can also be made ahead.
Combine cake mix, egg and butter with an electric mixer. Pat into a lightly greased 9 x 13 x 2 pan.
Top with the apple mixture. You need 5 cups of the applesauce.
Next, using an electric mixer, beat cream cheese and butter until smooth, add eggs and vanilla. Add confectionery sugar. Mix well. Pour over the apple mixture and spread evenly.
Bake at 350* for 60 minutes. It should remain a little gooey in the center. Cool completely and cut into squares. I baked mine at 325 and it took just over an hour. I started checking it at 45 minutes.
Notes
If baking in a glass pan bake at 325 instead of 350.
3.4.3177
 Maybe you'd like to try our recipe for?
Chocolate Peanut Butter Ooey Gooey Butter Cake (the most popular recipe on this blog)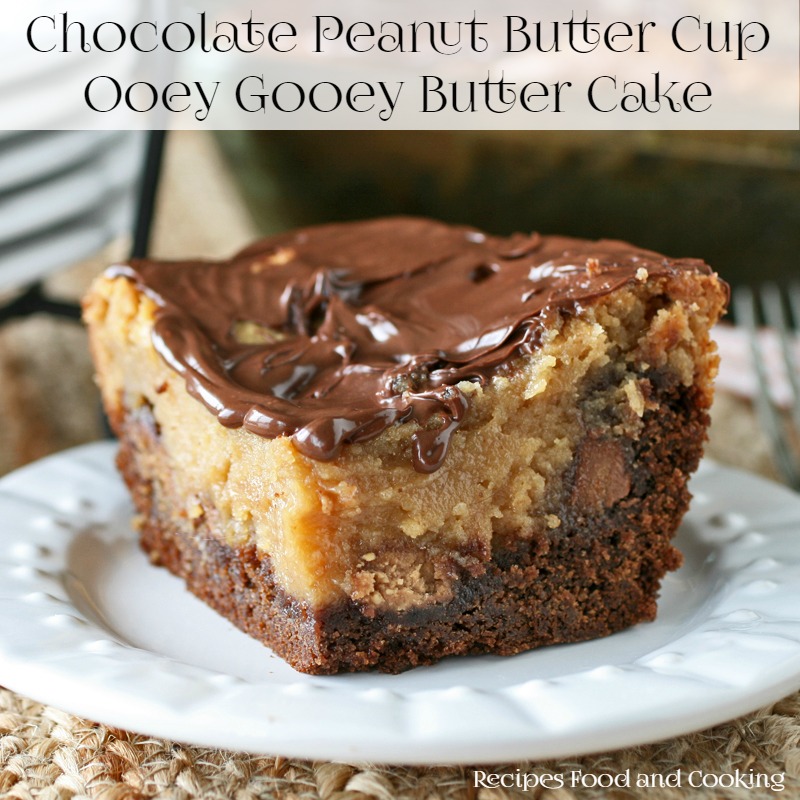 Brownie Pecan Pie Ooey Gooey Butter Cake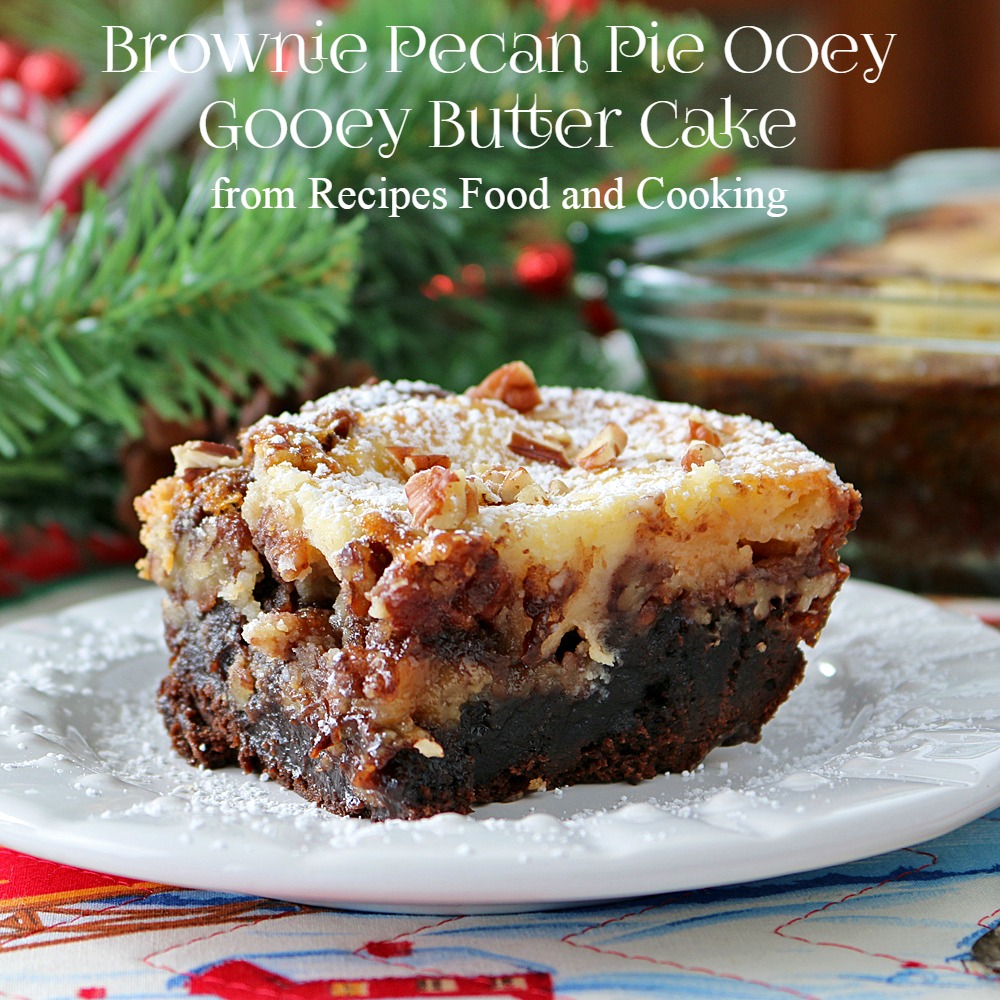 Ooey Gooey Lemon Blueberry Cake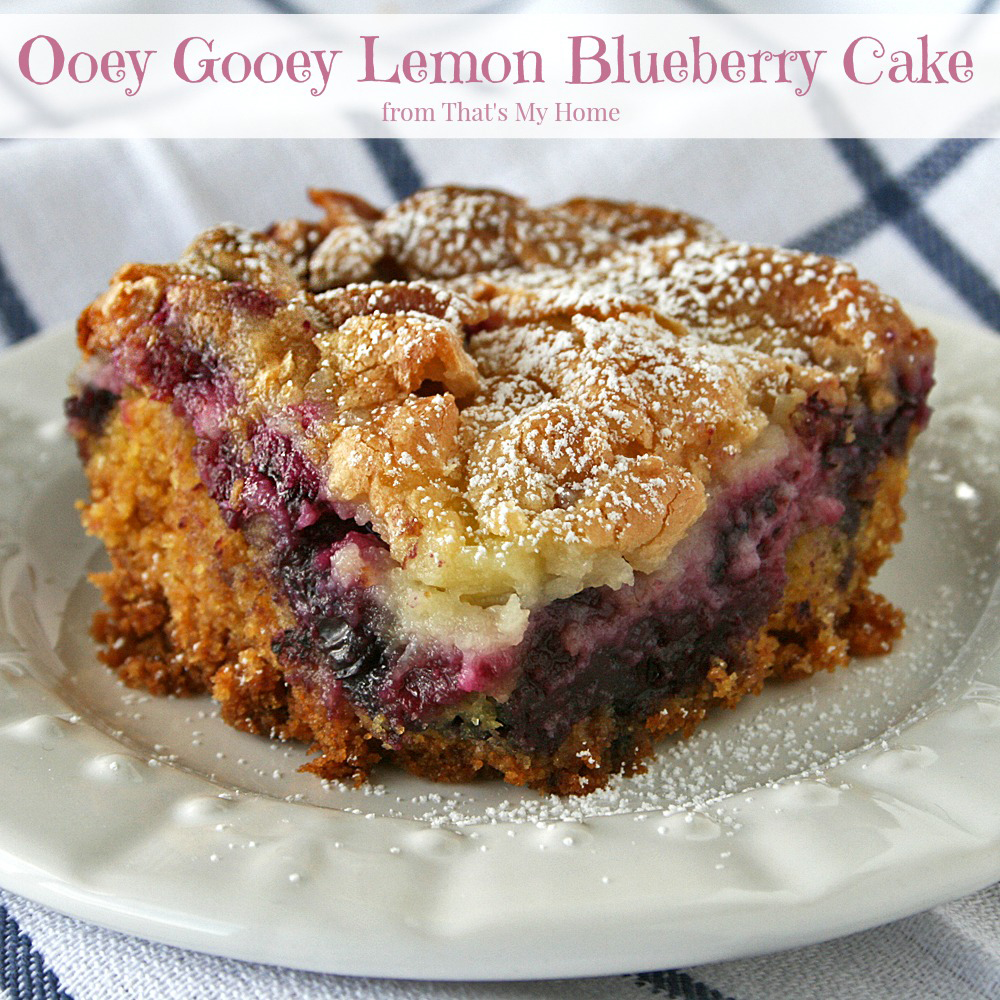 Pin It!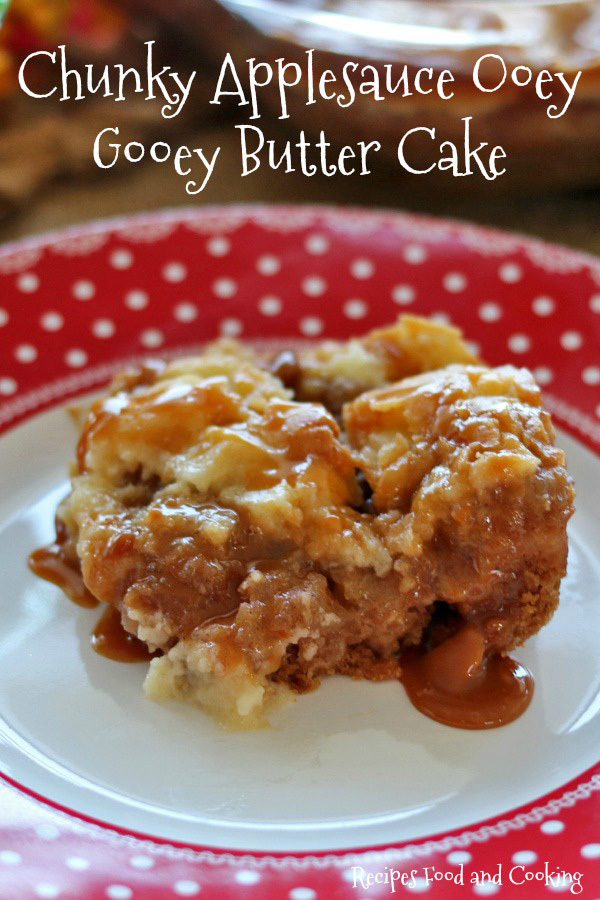 Recipes Food and Cooking is a participant in the Amazon Services LLC Associates Program, an affiliate advertising program designed to provide a means for sites to earn advertising fees by advertising and linking to Amazon.com. Note: I will only share products I use and love. I do receive a small commission when you follow the link to the product which helps to support this blog and it does not cost you extra.