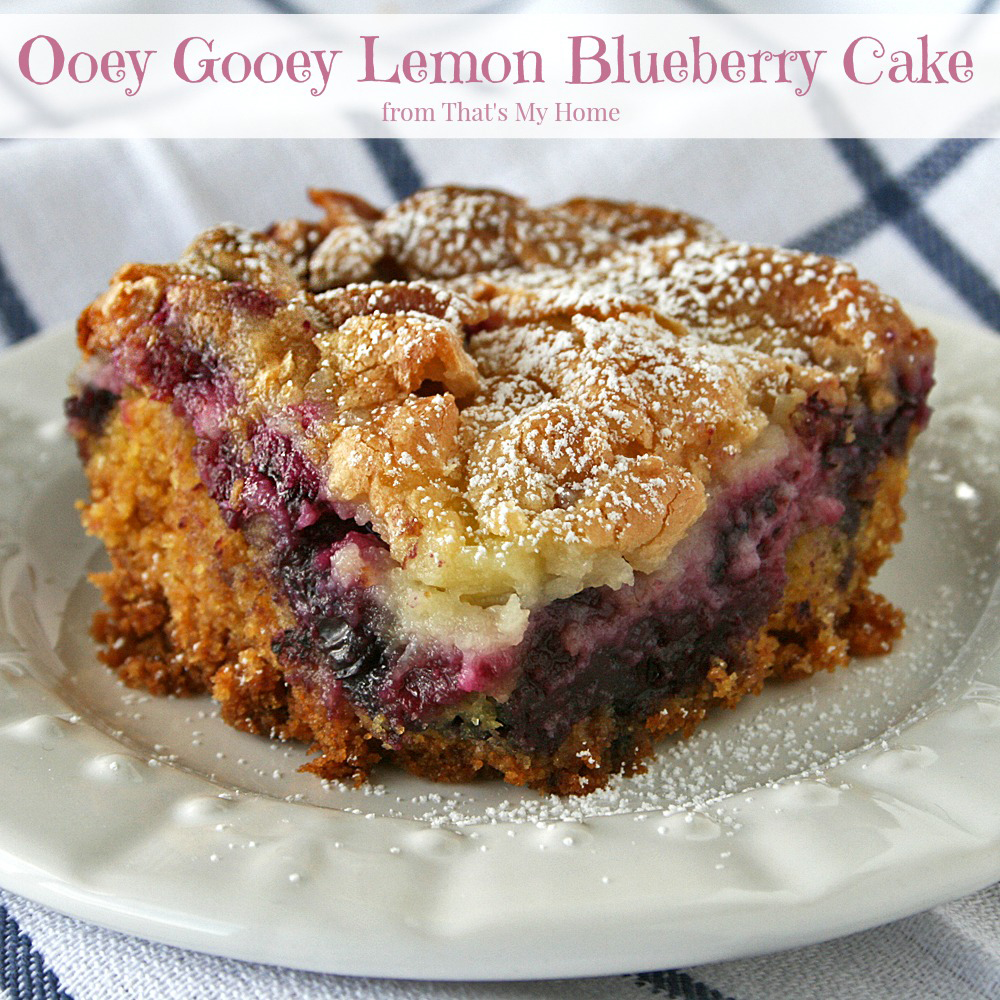 Ooey Gooey Lemon Blueberry Cake
Ooey Gooey Cake just got better if that is possible. I added fresh lemons and a pint of blueberries and it is amazing. It just may be the best new dessert I have tried this summer. You are going to love this new Ooey Gooey Lemon Blueberry Cake version. I downsized the recipe to make allowances for the difference in the cake mix box sizes. I hate to think about all of the recipes we have made for years that now need to be reformulated.
Blueberries are one of my favorite fruits and I would put them in everything if I could. The tartness of the berries and the lemons really enhance this cake which is really rich and sometimes can seem overly sweet. Who am I kidding this cake is really rich and sweet? You know that with the first fork full. I can see all kinds of versions of this coming up soon.
I baked my cake in a glass pan. When I bake in a glass pan, I always drop the oven temperature to 325 degrees. You will have a longer baking time but it will cook more evenly. This cake came up to the top of this pan while baking and I was a little afraid it was going to overspill the sides but it didn't. Just a heads up if you start to panic when you peek in the oven while baking.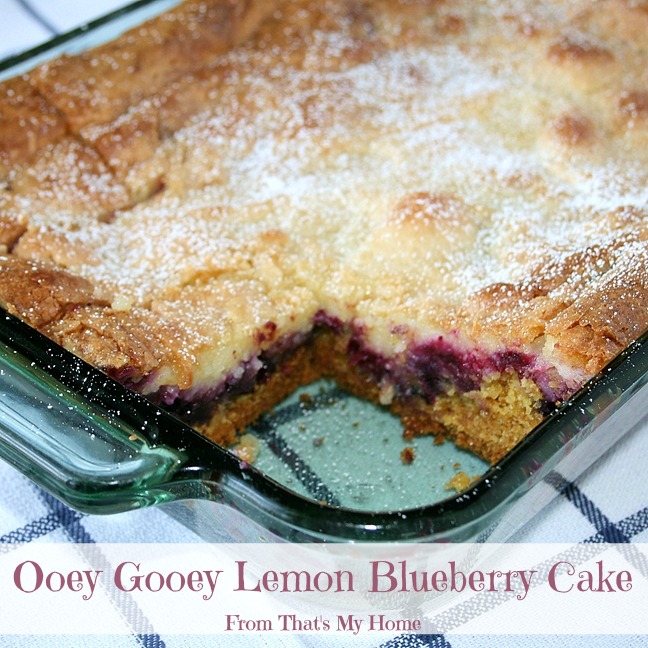 Ooey Gooey Lemon Blueberry Cake
Recipe type:
Cake, Dessert
Prep time:
Cook time:
Total time:
Ingredients
Cake
1 16.25 oz. box lemon cake mix
1 egg
zest and juice of 1 lemon
6 tablespoons butter, melted
Filling
1 8 oz. package of cream cheese softened
2 eggs
1 teaspoon vanilla
1 16 oz. box confectionary sugar
1/2 cup butter at room temperature
juice and zest of 1 lemon
1 pint blueberries
Instructions
Combine cake mix, egg, zest, juice and butter in an electric mixer. Pat into a lightly greased 9 x 13 x 2 pan.
Rinse blueberries and spread over crust in a single layer.
Next, using an electric mixer, beat cream cheese and butter until smooth, add eggs, lemon juice, zest and vanilla. Dump in confectionery sugar and beat well. Mix well.
Pour onto cake mixture and spread evenly.
Bake at 350* for 60 minutes. It should remain a little gooey in the center. Cool completely and cut into squares. I baked mine at 325 and it took just over an hour. I started checking it at 45 minutes.
Maybe you'd like to try our recipe for?
Chocolate Peanut Butter Ooey Gooey Butter Cake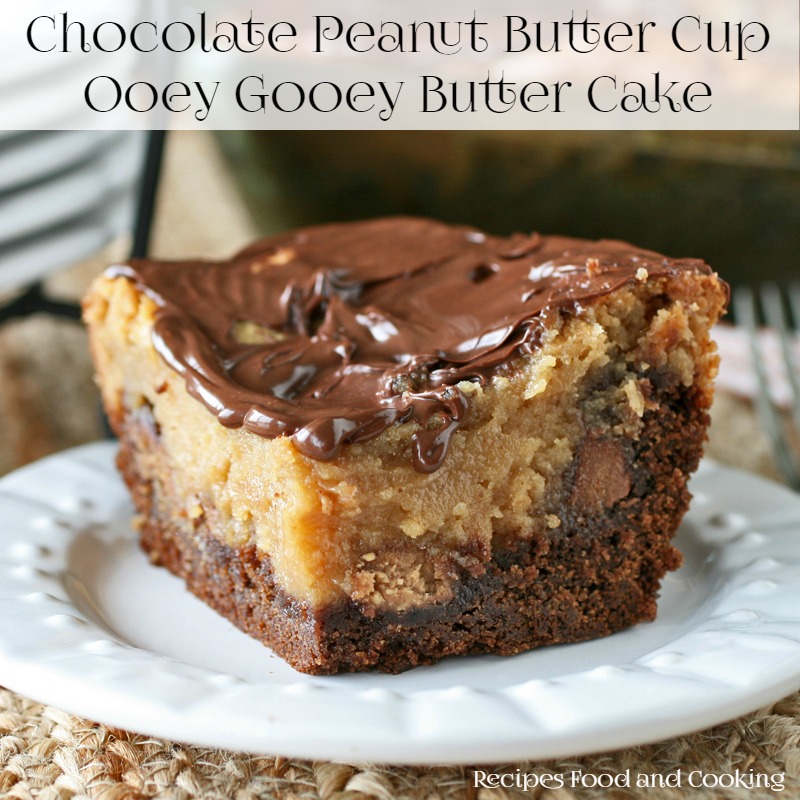 Spiced Apple Ooey Gooey Butter Cake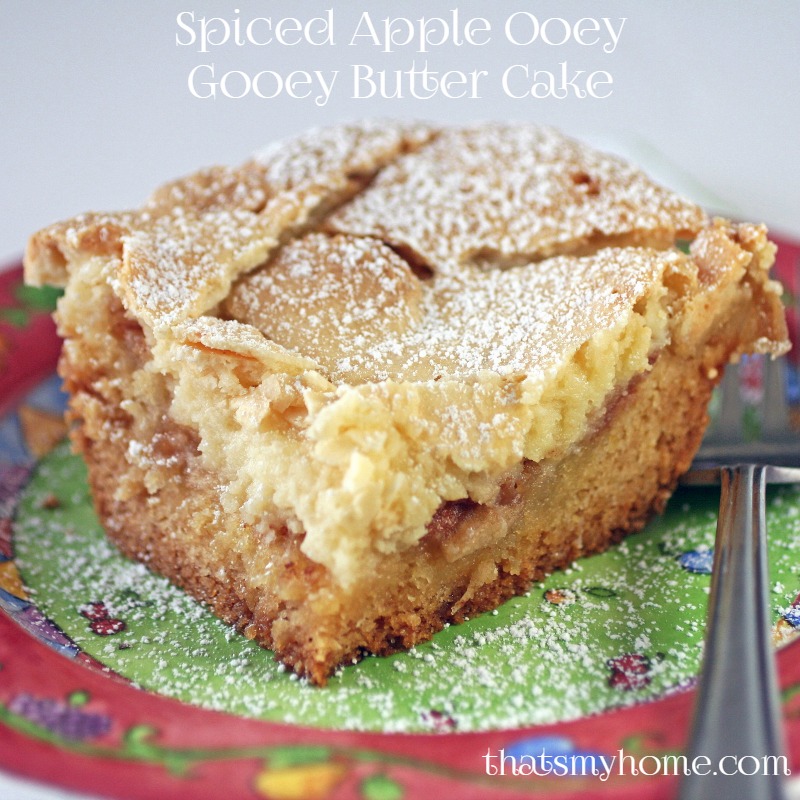 Brownie Pecan Pie Ooey Gooey Butter Cake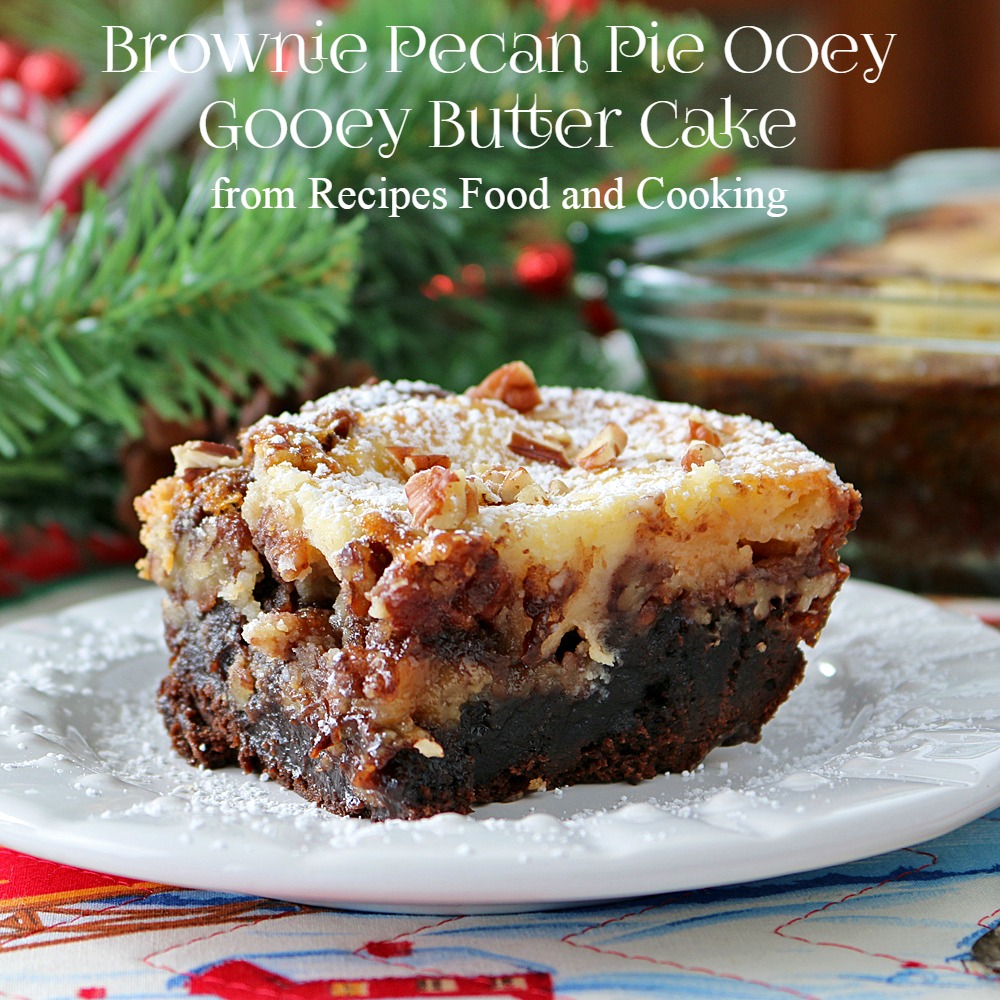 Pineapple Blueberry Ooey Gooey Butter Cake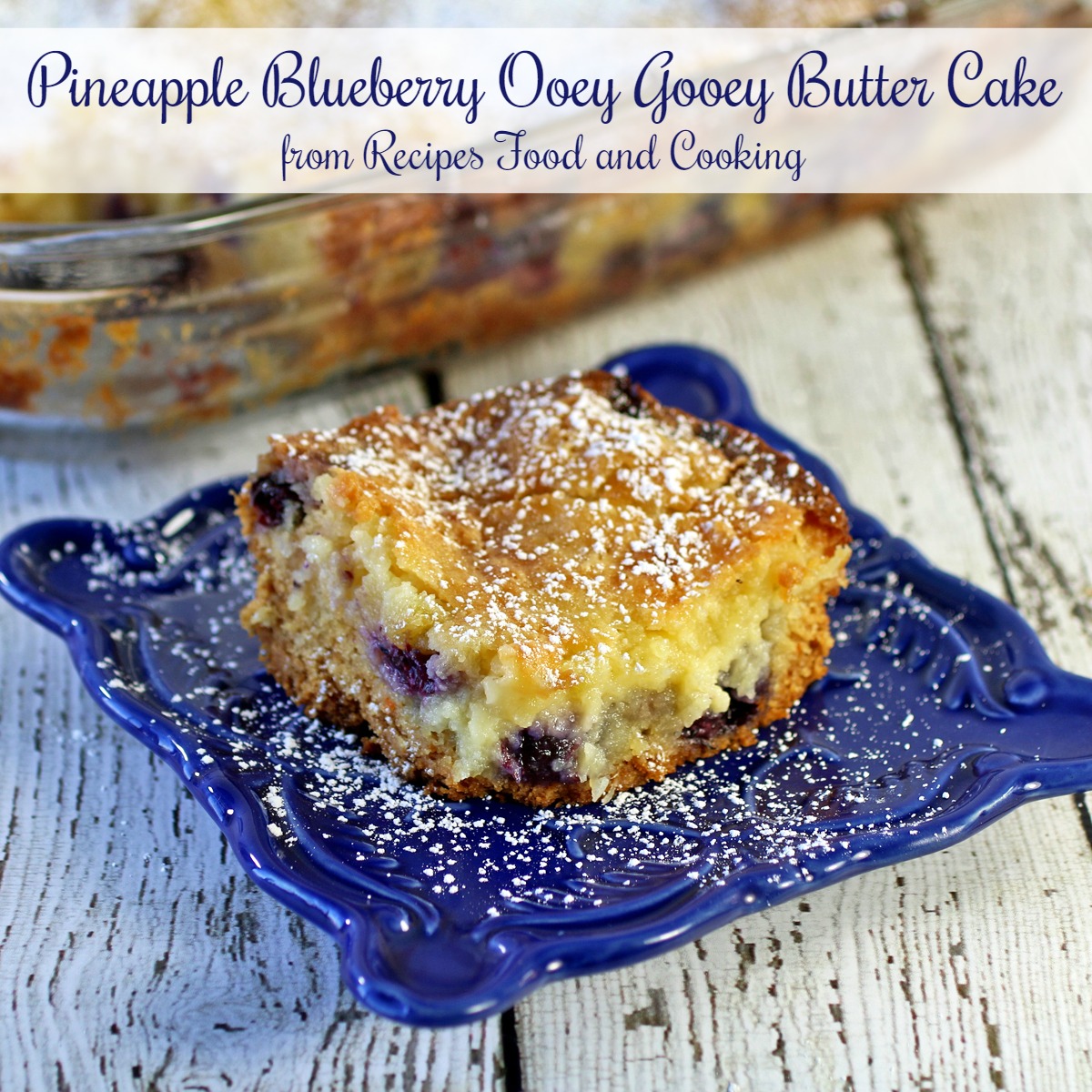 Follow me on Facebook, Google+ , Instagram or Pinterest to see when I post or share something new!
Pin It!