"I participated in an Influencer Activation on behalf of Influence Central for Eagle Brand I received product samples as well as a promotional item to thank me for my participation." #SweetenYourSeason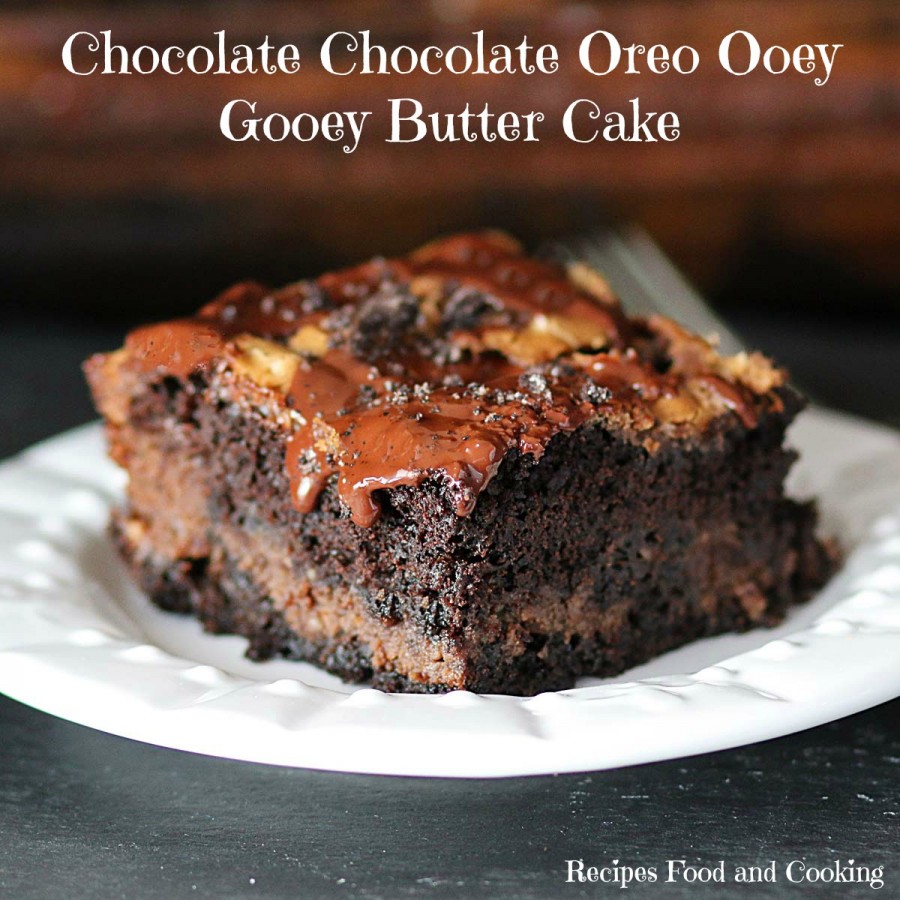 As holiday season approaches we all start planning those holiday menus, start thinking about cookie trays and holiday candies. I always have Eagle Brand Sweetened Condensed Milk on my shopping list because I know that whenever I use it my results are exactly what I want them to be. Pumpkin pies, creamy cheesecakes and we can't leave out fudge and caramels. I use it often during the holidays.
I am beyond thrilled that Eagle came out with 2 new flavors this holiday season. Now Chocolate Eagle Brand Sweetened Condensed Milk and Caramel Eagle Brand Sweetened Condensed Milk is available in your grocery store. That got me to thinking that I hadn't made an all chocolate ooey gooey butter cake. I just had to rectify that situation. These cakes couldn't be easier to make and everyone loves them.
These 2 new flavors are the same high quality you have come to trust for over 150 years. They are both so rich and creamy. Whenever I wanted chocolate sweetened condensed milk before I would add melted chocolate to the original. It works too but these 2 new products are so much easier and just as good. The best thing about using Eagle Brand Sweetened Condensed Milk is that the sugar is dissolved making desserts and candies so smooth. Many times no additional sugar is needed either. When combined with acidic fruit juice, such as lemon juice, Eagle Brand Sweetened Condensed Milk thickens—without heating—to form velvety pie fillings, puddings and other desserts.
Here are the steps to make this ooey gooey cake. First you make the base using a cake mix. Next press some Oreos down into the base. Then make the ooey gooey layer. After baking top with some melted chocolate and crushed oreos. You could also use some crushed peppermint candies on top for a festive holiday dessert.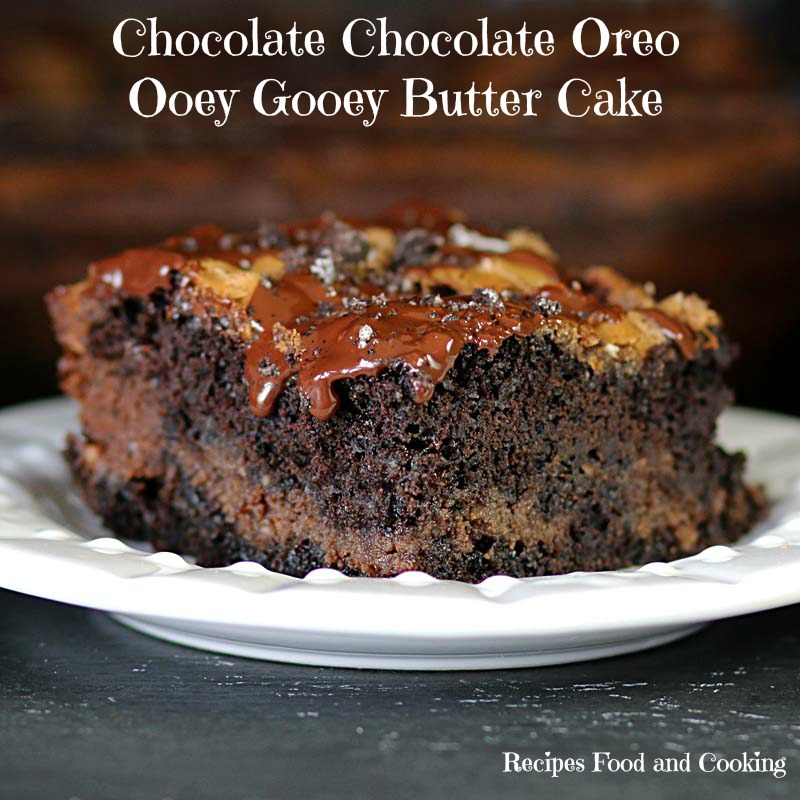 Chocolate Chocolate Oreo Ooey Gooey Butter Cake
Prep time:
Cook time:
Total time:
Chocolate fudge cake topped with oreos and then topped with a chocolate cream mixture.
Ingredients
1 chocolate cake mix
1 egg
¼ cup water
½ cup melted butter
Filling
1 8 oz. package cream cheese
1 can Chocolate Eagle Brand Sweetened Condensed Milk
4 tablespoons cocoa
½ cup melted butter
2 eggs
3 cups confectionery sugar
1 teaspoon vanilla
15 oreo cookies
Topping
1/2 cup chocolate chips
1 tablespoon vegetable oil
2 - 3 oreos crushed
Instructions
Preheat oven to 350 or 325 if using a glass pan. Grease a 9 x 13 pan.
Mix together the chocolate cake mix, egg, water and melted butter. Spread out in the bottom of prepared pan.
Add the cookies, pressing down lightly.
Mix together the cream cheese, eggs, cocoa, Chocolate Eagle Brand Sweetened Condensed Milk and melted butter. When thoroughly mixed in add the confectioner's sugar and vanilla. Spread over the cookies.
Bake for about 60 minutes. Start checking at 50 minutes. A tester will pull out clean and the center be puffy when it's done. Cool.
Melt chocolate chips in the microwave for 30 - 45 seconds until melted. Stir in oil. Drizzle over top of cake. Sprinkle with crushed oreos.
Visit Eagle Brand Sweetened Condensed Milk at their website, on Facebook and Pinterest.
Pin It!