Lemonade Slushies
This has been a go to drink around my house this summer. It is so easy to make and can be sugar free or alcoholic in a matter of seconds.
I use an instant lemonade mix as the base for this drink and make it super strong. Depending on if alcohol is added or not I'll use a little Triple Sec in it also. There is also a non alcoholic Triple Sec available as a syrup if you check your restaurant supply store or package liquor stores sometimes have it.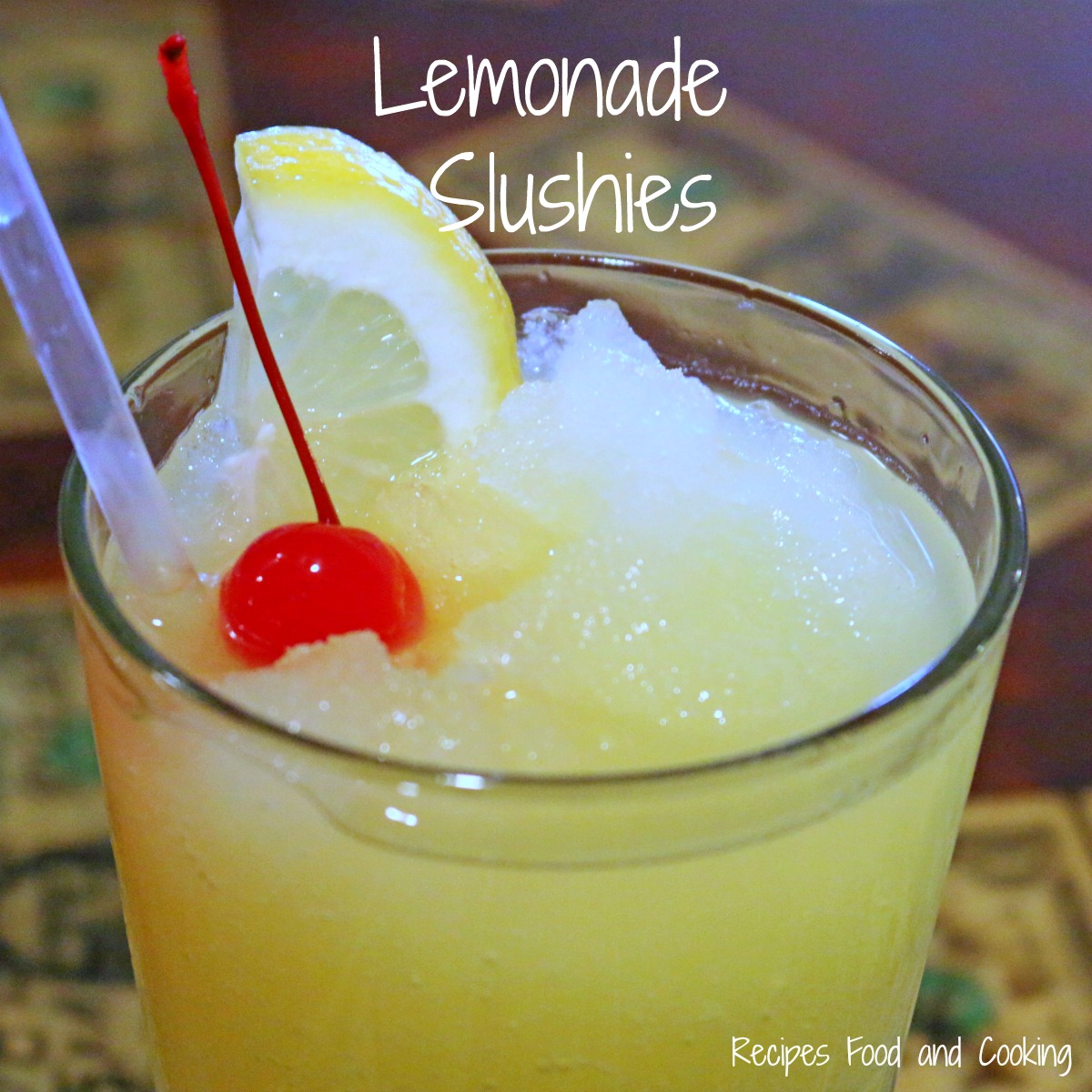 I use a fresh lemon in every batch for a fresh citrus taste.

Lemonade Slushies
Author:
Mary Ellen @ Recipes Food and Cooking
Recipe type:
Beverage, Drinks, Bar
Easy lemonade slushie for summer
Ingredients
5 heaping tablespoons instant lemonade powder
4 cups water
juice of 1/2 lemon
1/4 cup triple sec (can be syrup) (optional)
6 oz. vodka (optional)
8 cups ice
Instructions
Mix together the lemonade powder with the water.
Add the lemon juice, triple sec and vodka.
Add the ice to a large blender. Add the lemonade mixture.
Blend on high until ice is slushy.
Decorate with cherries and a slice of lemon.
Maybe you'd like to try?
Blueberry Margaritas (coming soon)