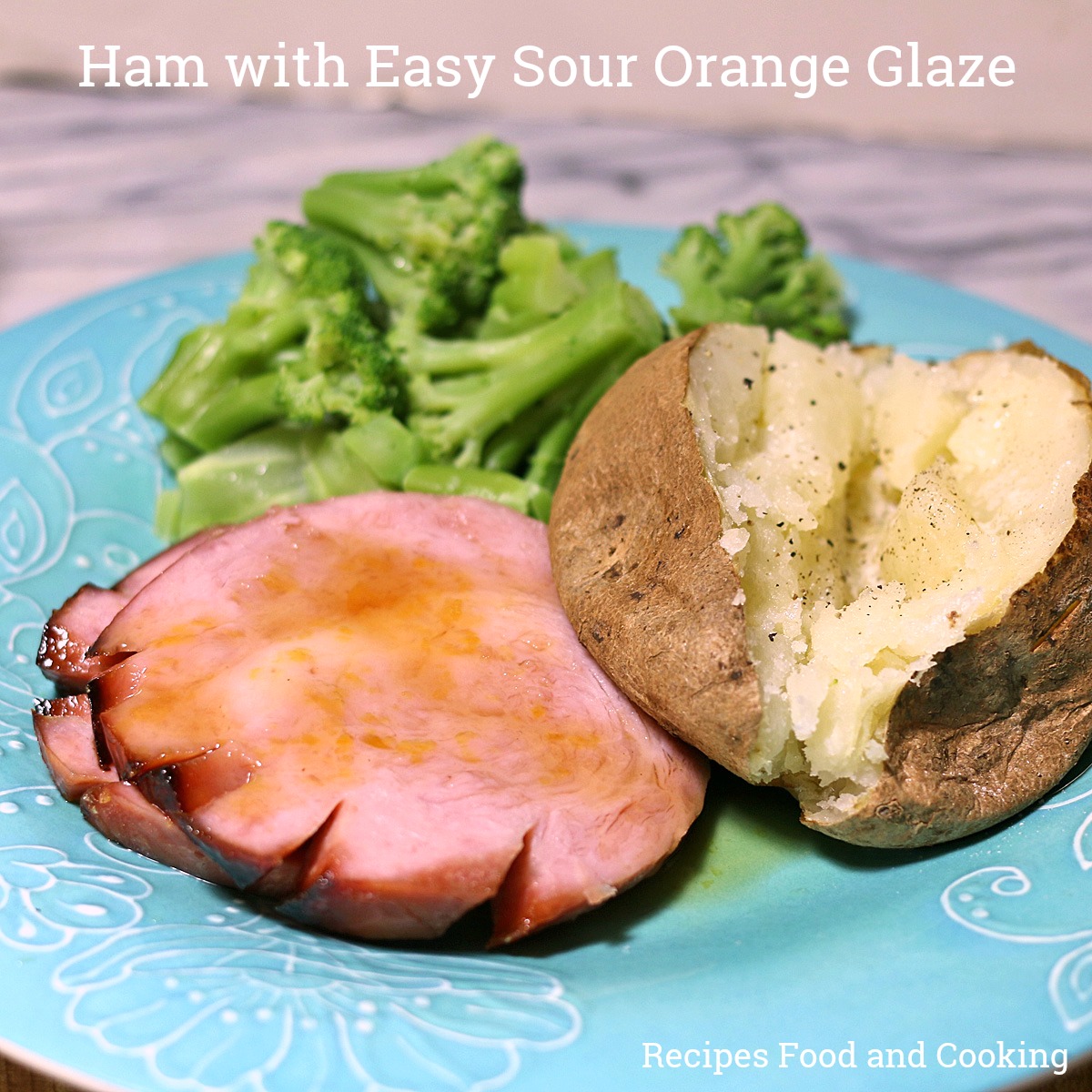 Ham with Easy Sour Orange Glaze
Looking for an easy glaze for your holiday ham? Look no further, this glaze uses only 2 ingredients and is a really great citrus and sweet combination. I can tell you I am going to be using this glaze on everything for a while, I have to try it out with pork chops soon!
I had some Sour Orange Juice left in the refrigerator from when I made Cuban Pork a few weeks ago. I'd never bought it before I decided to try some Cuban recipes a while back. The one I used comes in a bottle and is made by Badia. If you can find sour oranges right now you can also make fresh but this is so easy! Look for it in the ethnic section of your grocery store. It is a little thicker than normal juice and that is why this works so well.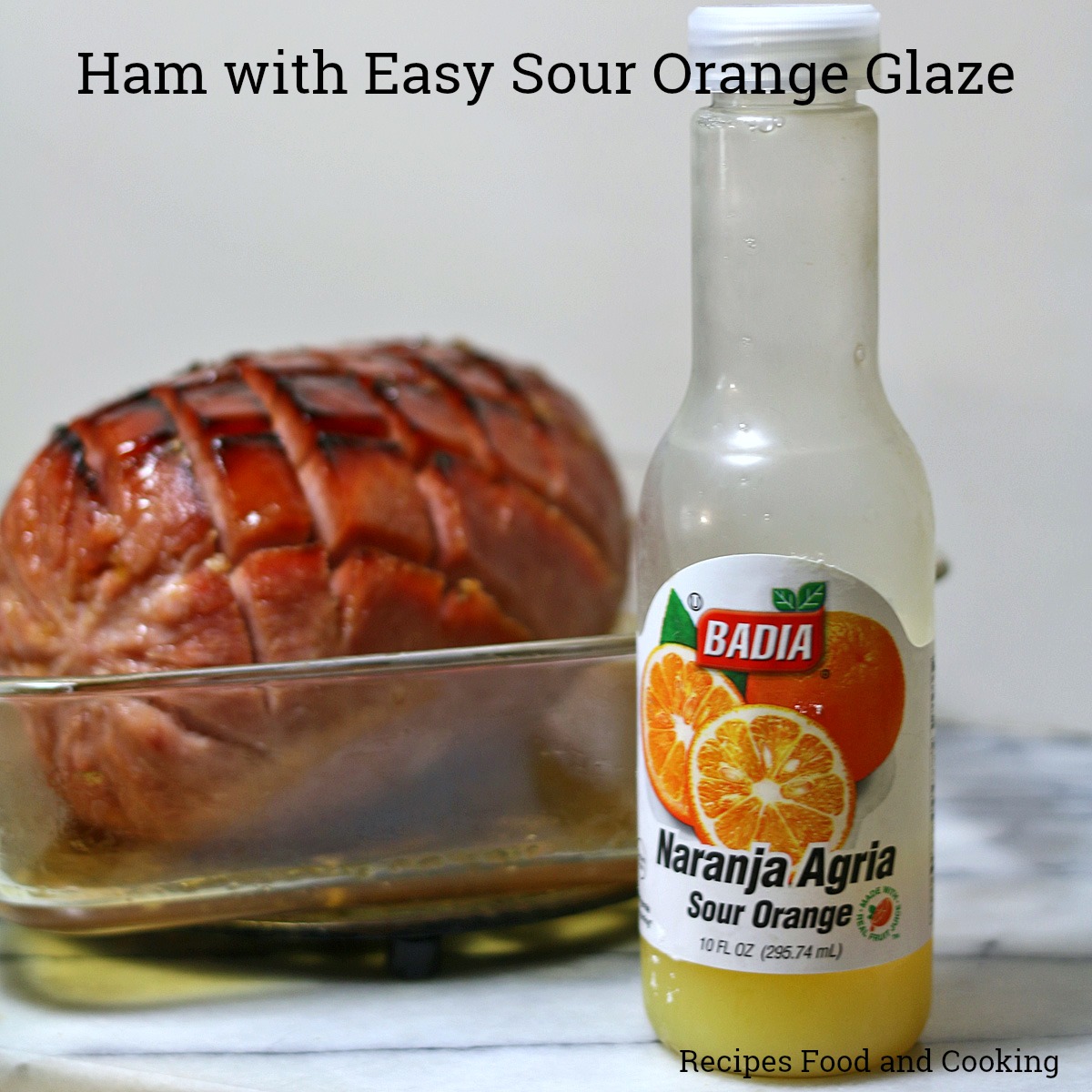 I scored my ham before putting on the glaze mixture by making cuts about 1/2 inch down on the diagonal across the top of the ham. Those little crunchy pieces on the top of the ham were so good! I poured about a half cup of the sour orange juice all over my ham. Then I took a cup of brown sugar and packed it all over the top.  I poured just a little more juice in the bottom of the pan. That's it! Into the oven it went uncovered at 375 degrees for 45 minutes. Because this ham is fully cooked already, you really just need to heat it thru. Let the ham set for 10 – 15 minutes before slicing so all the juices stay in the ham.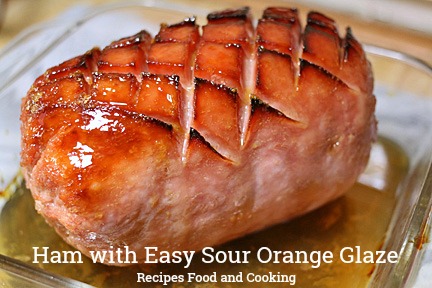 I told you this was easy. I spooned the juices over the ham slices. It tastes a lot like a orange marmalade without all of the citrus pieces. This was a 3 lb. ham so increase the glaze recipe based on the size of your ham.
Ham with Easy Sour Orange Glaze
Author:
Mary Ellen @ Recipes Food and Cooking
Recipe type:
Ham, Holiday, Main Dish
Prep time:
Cook time:
Total time:
Boneless ham with a sweet and sour orange glaze made with 2 ingredients.
Ingredients
1 3 lb. boneless ham
2/3 cup sour orange juice
1 cup brown sugar
Instructions
Preheat the oven to 375 degrees. Score the ham across the top about 1/2 inch deep across the diagonal.
Pour 1/2 cup of the sour orange juice over the ham. Pack the brown sugar down over the top.
Pour remaining sour orange juice in bottom of baking dish.
Bake the ham for about 45 minutes.
Let set for 10 minutes before slicing.
Maybe you'd like to try our recipe for?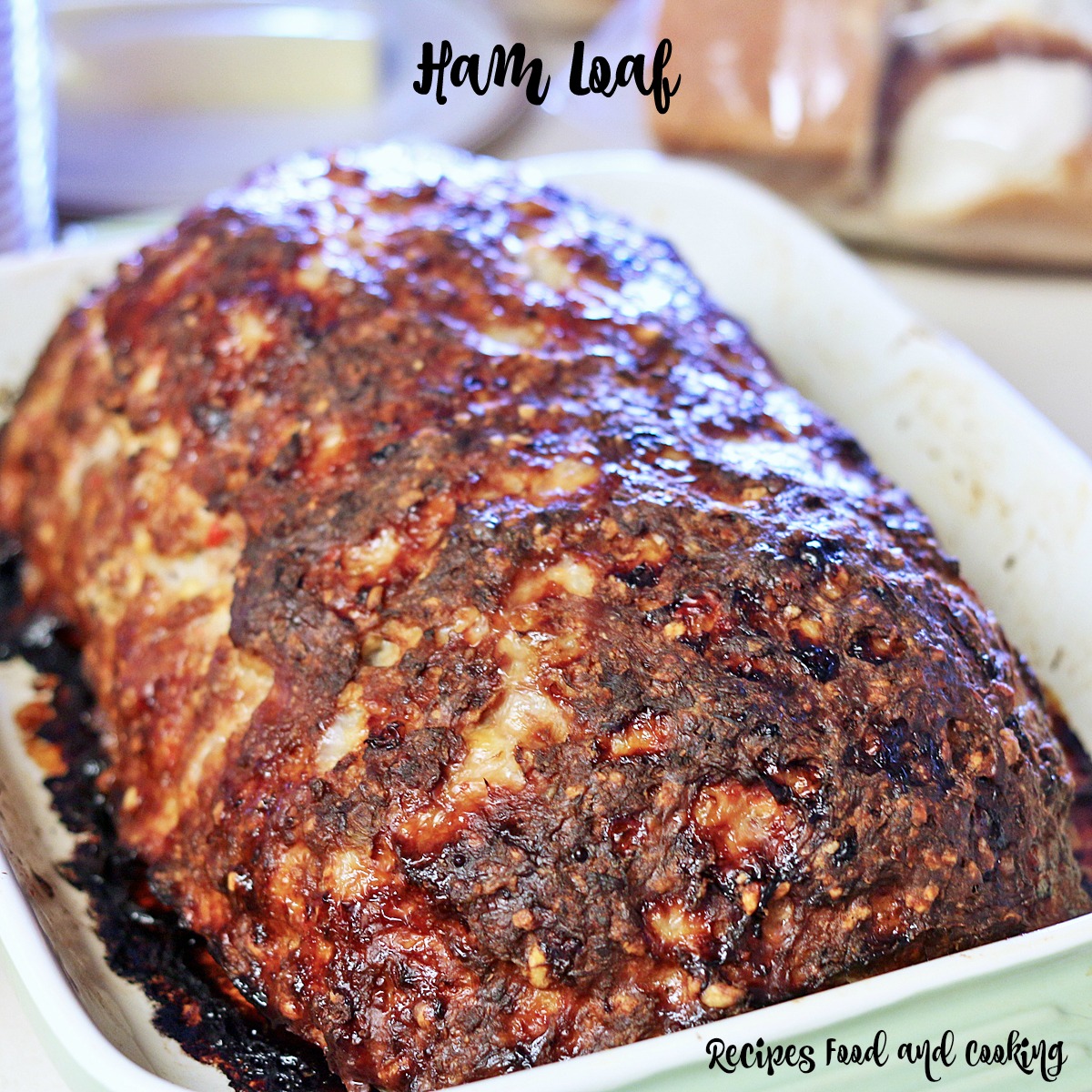 Club Sandwich with Honey Ham, Bacon and Basil Tomato Mayonnaise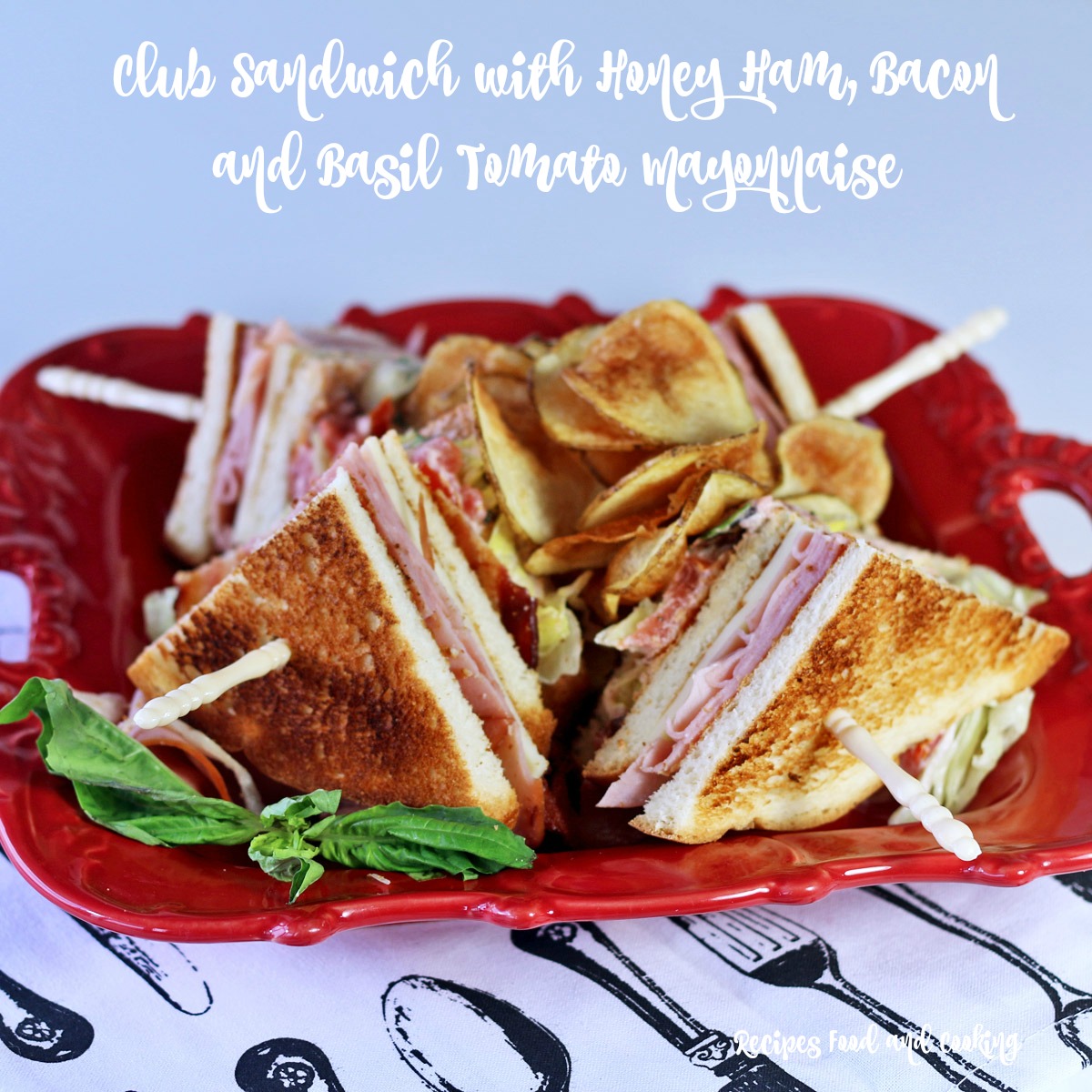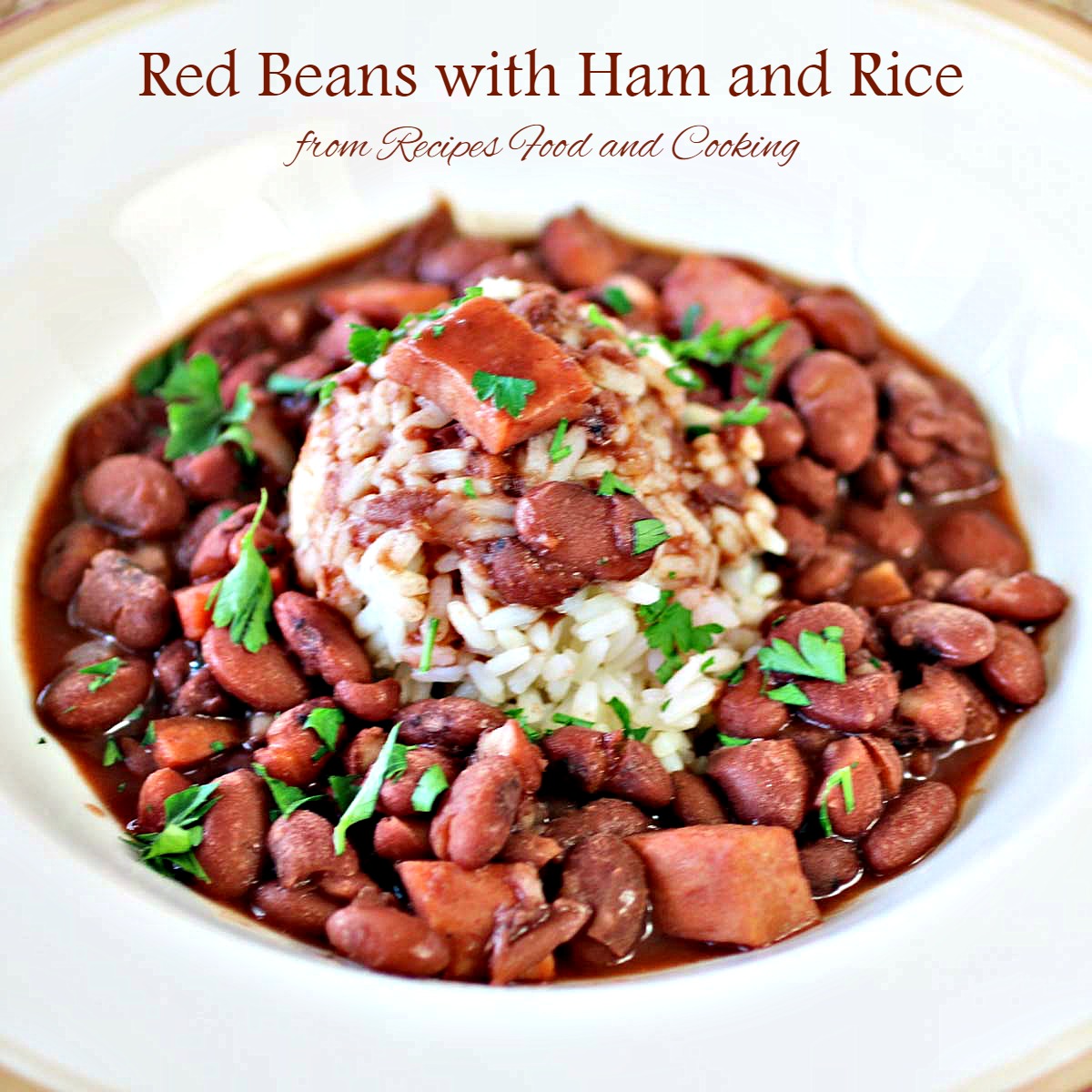 Pin It!