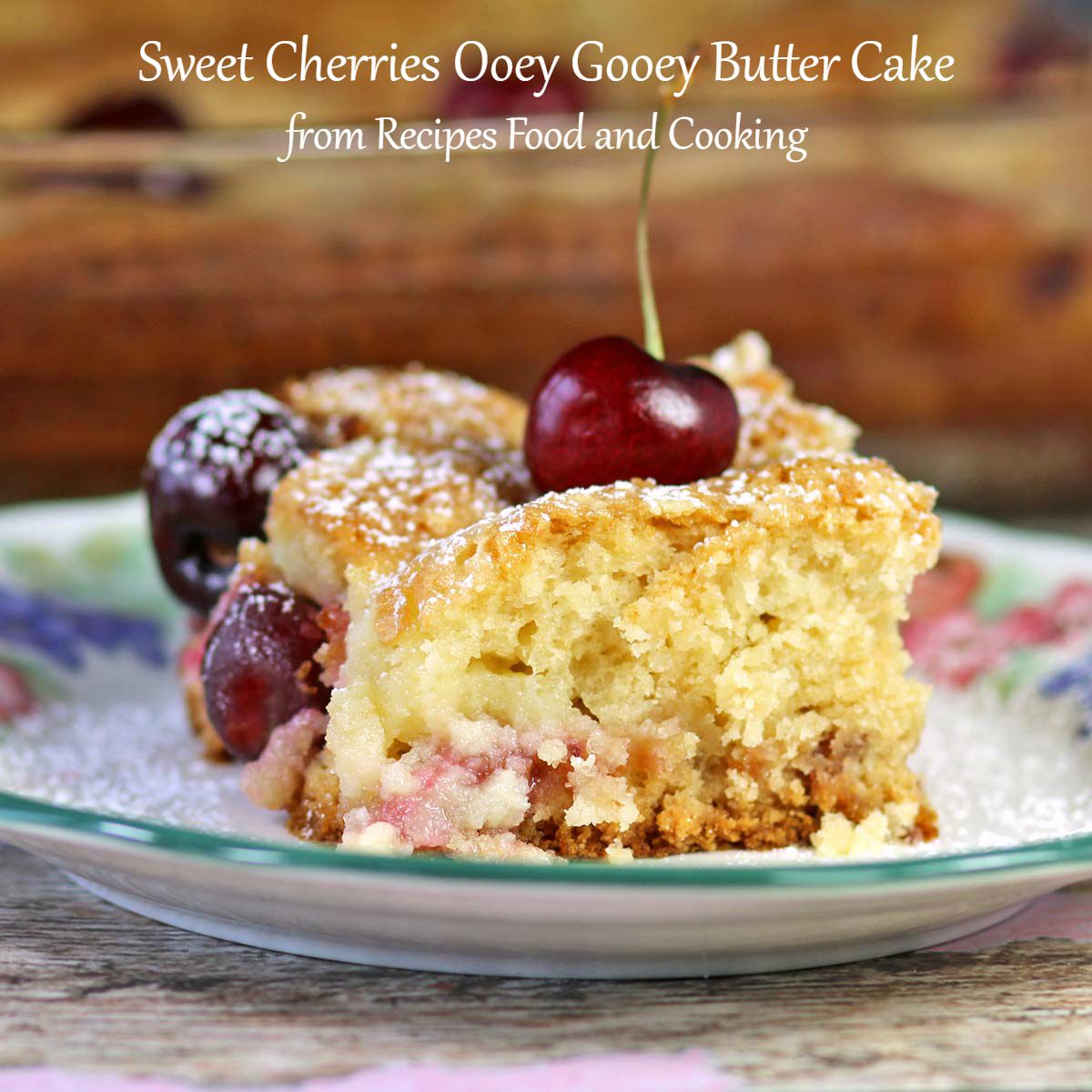 Sweet Cherries Ooey Gooey Butter Cake
A few weeks ago I was asked when I was going to do another Ooey Gooey Butter Cake. Well, today is that day. The newest Ooey Gooey Cake is made with sweet cherries which I can't seem to get enough of right now. I've been adding them to salads, ice cream and now cake. I hope you enjoy this cake as much as I did creating it.
I left the cherries whole after I pitted them. If you want to halve them I'm sure that would be fine and would also add some color if that's what you'd like. I use a cherry pitter made by OXO, it works so well and can make fast work of a bucket of cherries. I've tried several over the years but since finding this one I haven't even looked for another one.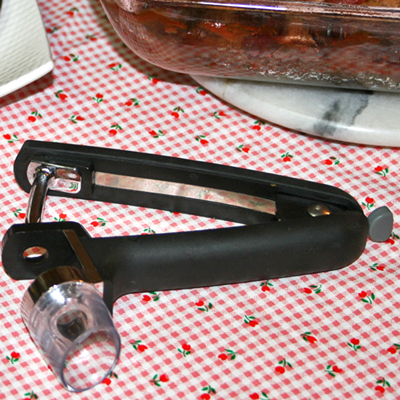 Sweet Cherries Ooey Gooey Butter Cake
Recipe type:
Cake, Dessert
Prep time:
Cook time:
Total time:
Sweet Cherries Ooey Gooey Butter Cake made with sweet cherries and a creamy cream cheese cake layer with vanilla cake.
Ingredients
Bottom Layer
1 vanilla cake mix
1/2 cup melted butter - cooled slightly
1 egg
1/4 cup water
Cream Cheese Layer
8 oz. cream cheese at room temperature
1/2 cup melted butter - cooled slightly
1 egg
1 teaspoon vanilla
3 cups confectionery sugar
4 cups sweet cherries - pitted
Instructions
Preheat oven to 350 degrees, 325 if using a glass pan. Spray a 9 x 13 pan with cooking spray.
Add the cake mix, egg, water and melted butter to a mixing bowl. When thoroughly mixed spread on the bottom of the pan.
In a mixing bowl combine the cream cheese and melted butter. When there are no lumps remaining add the egg and vanilla. Add the confectionery sugar, mix thoroughly.Spread over the cake layer.
Place the cherries on top of the cream cheese.
Bake for 60 - 70 minutes. Tester will come out clean when done.
Notes
Baking time is between 60 and 70 minutes. I baked this one in a glass pan and it took 70 minutes at 325 degrees.
 Maybe you'd like to try another one of our Ooey Gooey Butter Cakes?
Pineapple Blueberry Ooey Gooey Butter Cake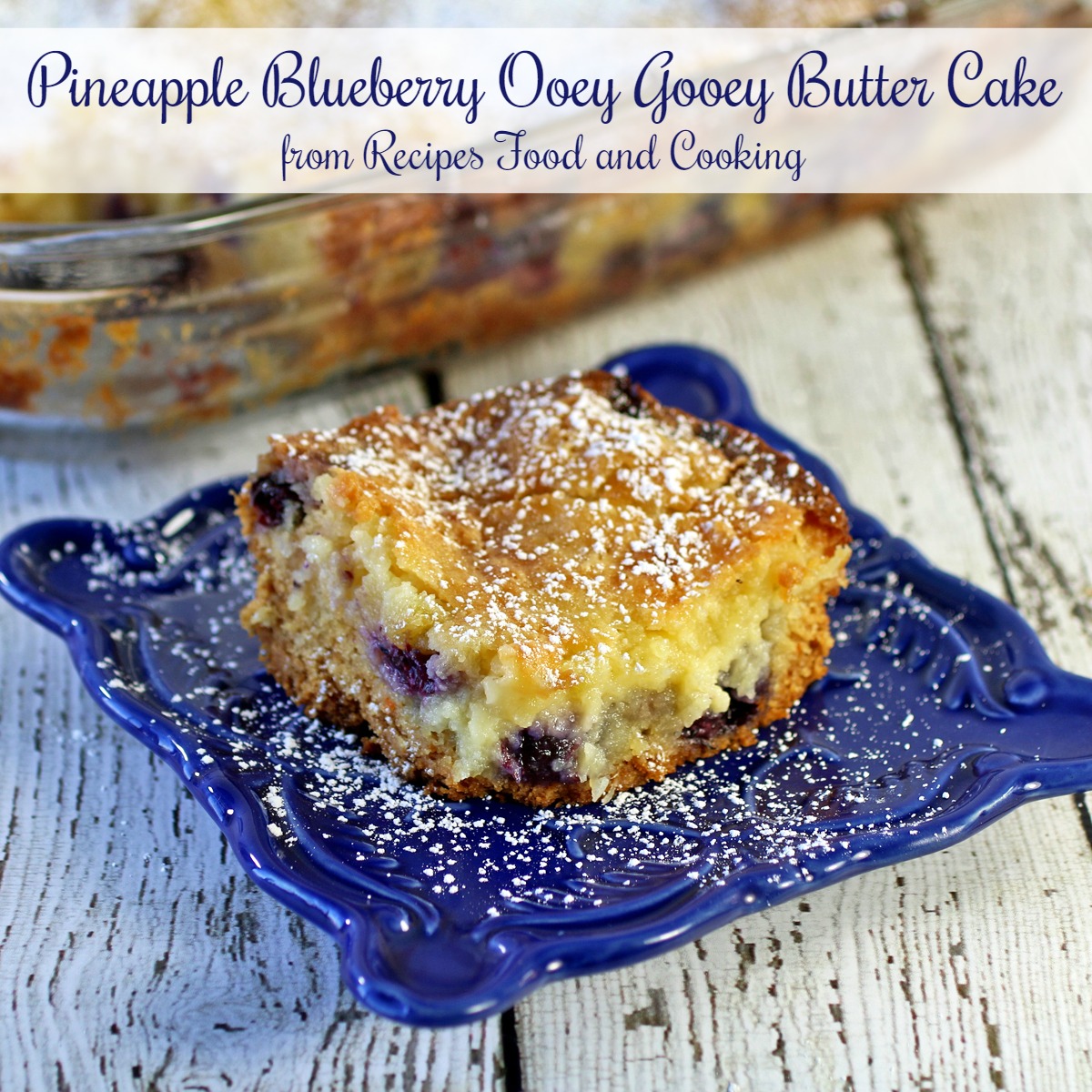 Strawberry Shortcake Ooey Gooey Butter Cake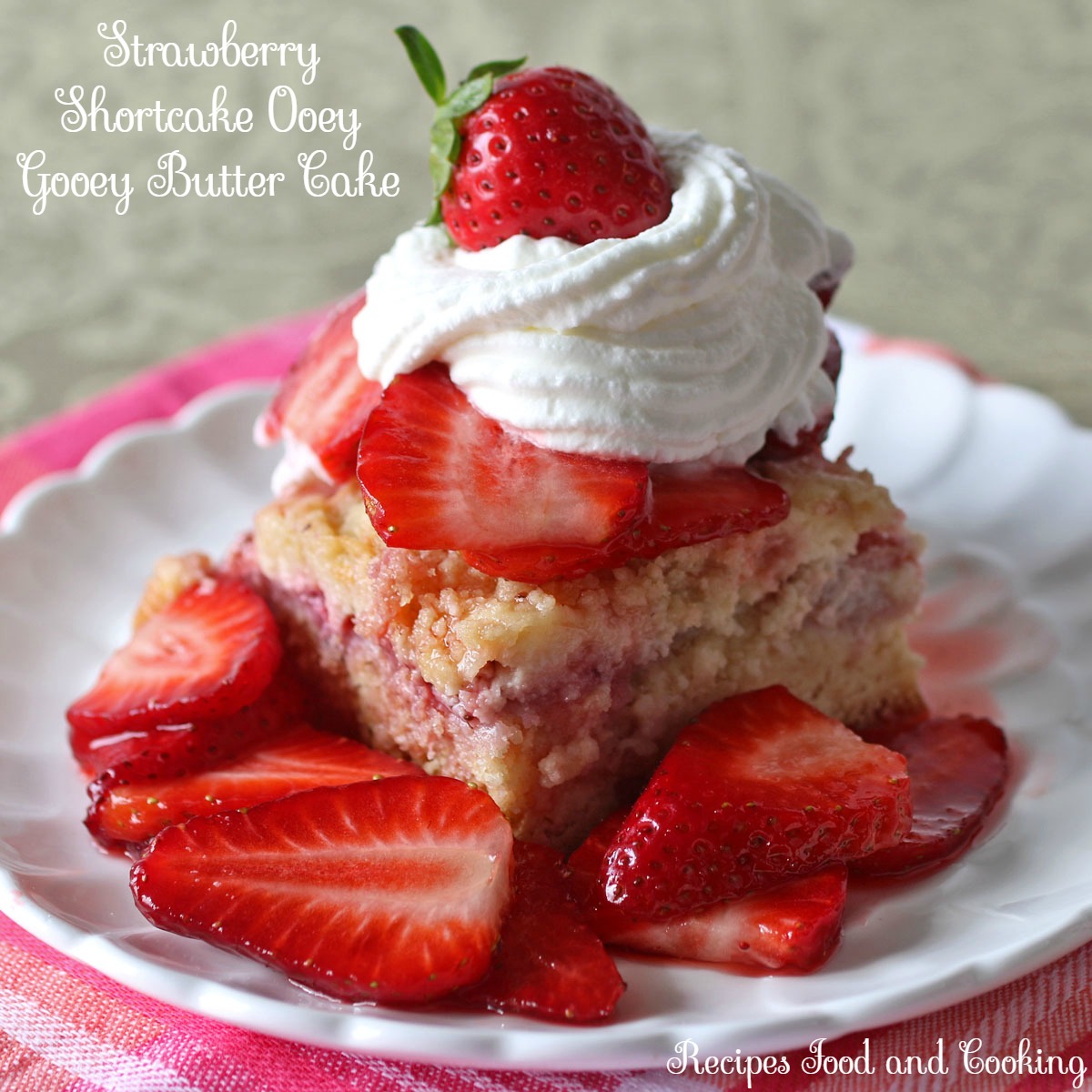 Chocolate Peanut Butter Ooey Gooey Butter Cake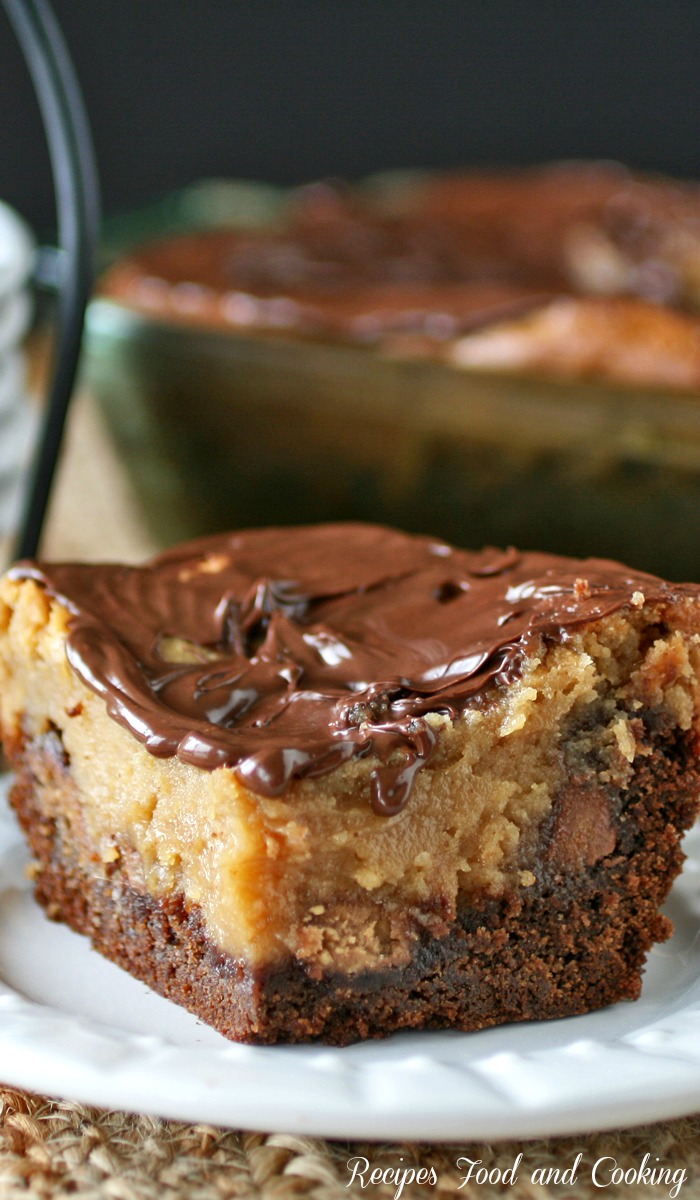 Pin It!