This shop has been compensated by Collective Bias, Inc. and its advertiser. All opinions are mine alone. #WarmUpYourDay #CollectiveBias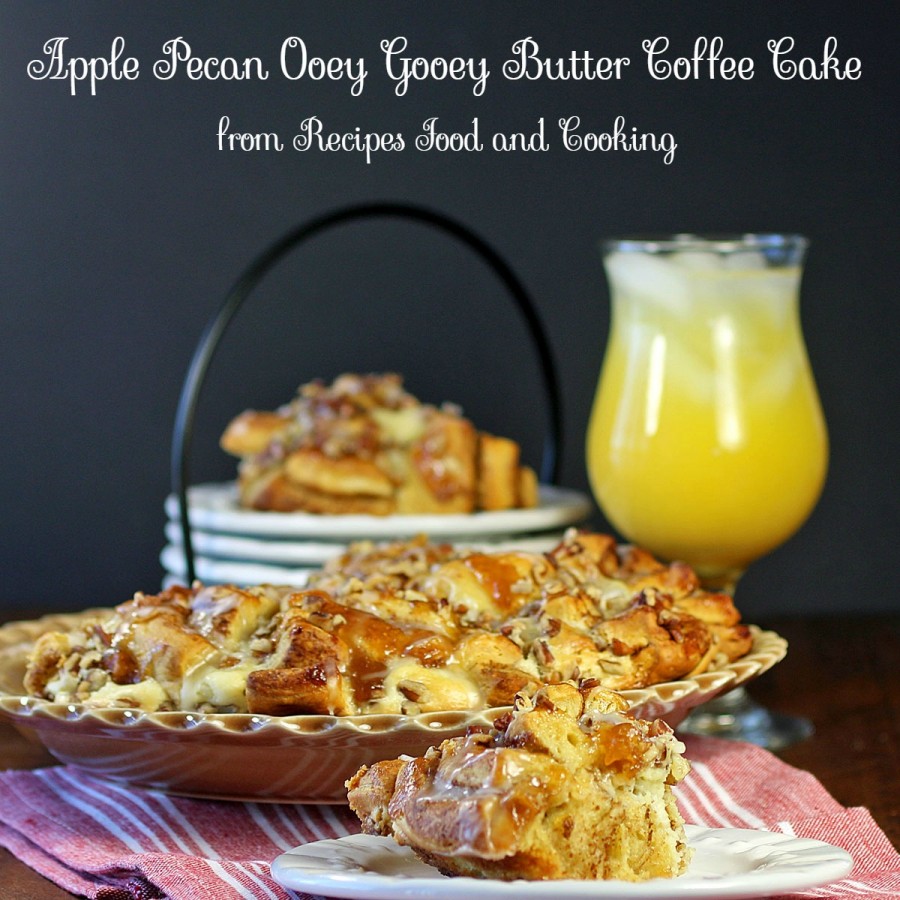 Apple Pecan Ooey Gooey Butter Coffee Cake
When I learned Pepperidge Farm had added sweet rolls to their product line that could be baked at home, I knew right away I had to try them. I have long loved Pepperidge Farm products because of their high quality.  They have 2 types available, Pepperidge Farms Apple Cinnamon Sweet Rolls which I'm using today and the Pepperidge Farms Pecan Caramel Sweet Rolls. Wait until you see the size of these rolls!
Either of these rolls are easy and fast to prepare and are a great accompaniment to a family breakfast. In fact I plan to make this again this weekend when the kids are here before going to the State Fair. I am also planning to make an egg dish my mom always made for us growing up that we all loved. Along with some Florida orange juice it will be the perfect way to start off their big day at the fair.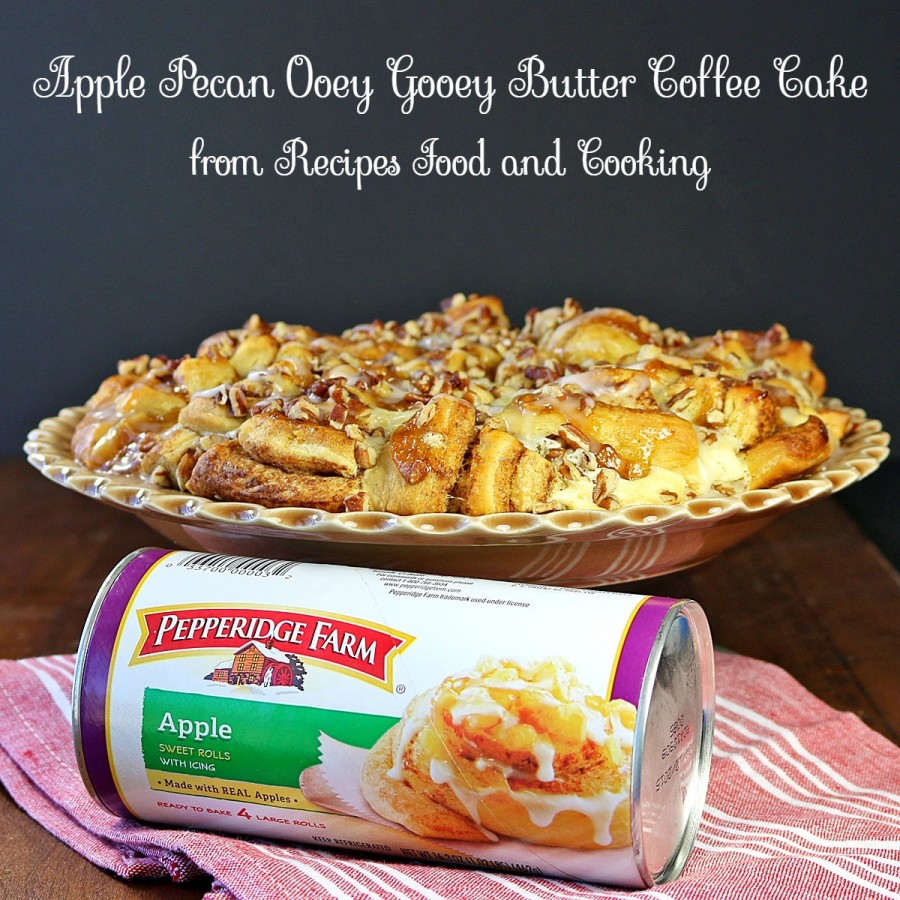 This coffee cake couldn't be easier to prepare. In less than 15 minutes our coffee cake should be ready to pop in the oven. Give it a few minutes and your house is going to smell amazing from the cinnamon and apples!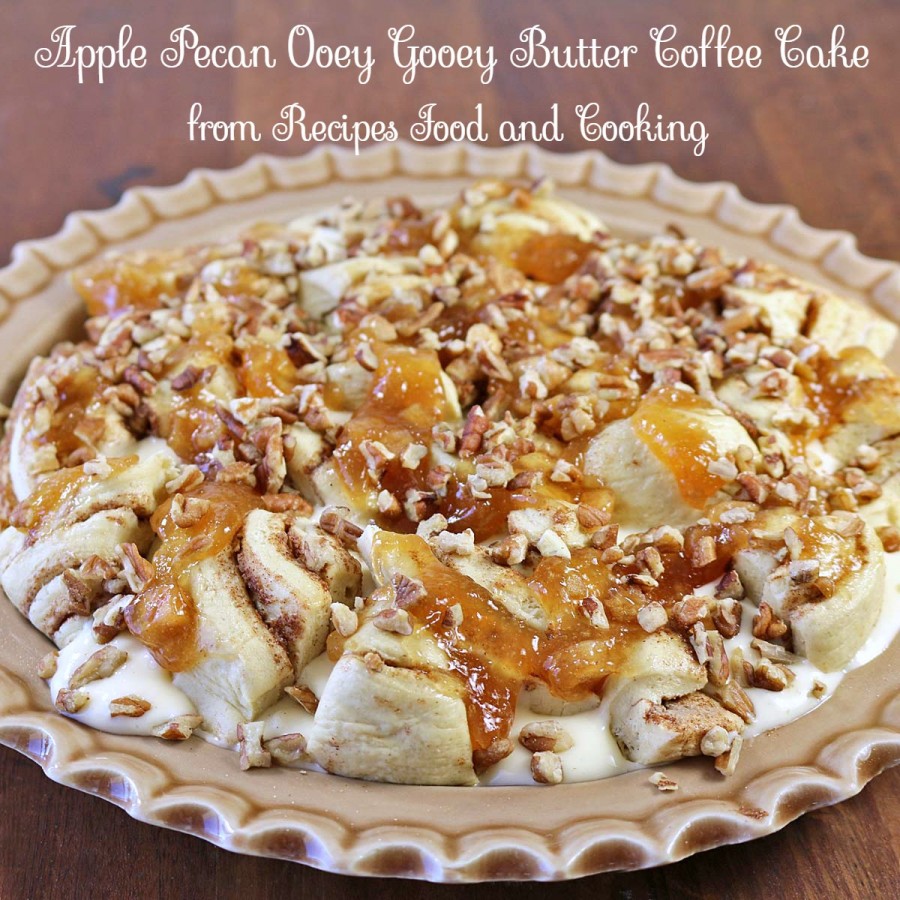 Here it is ready to go into the oven. You need 2 cans of the apple rolls and we're going to make a cream cheese filling to go in between. We all know everything's better with cream cheese, right?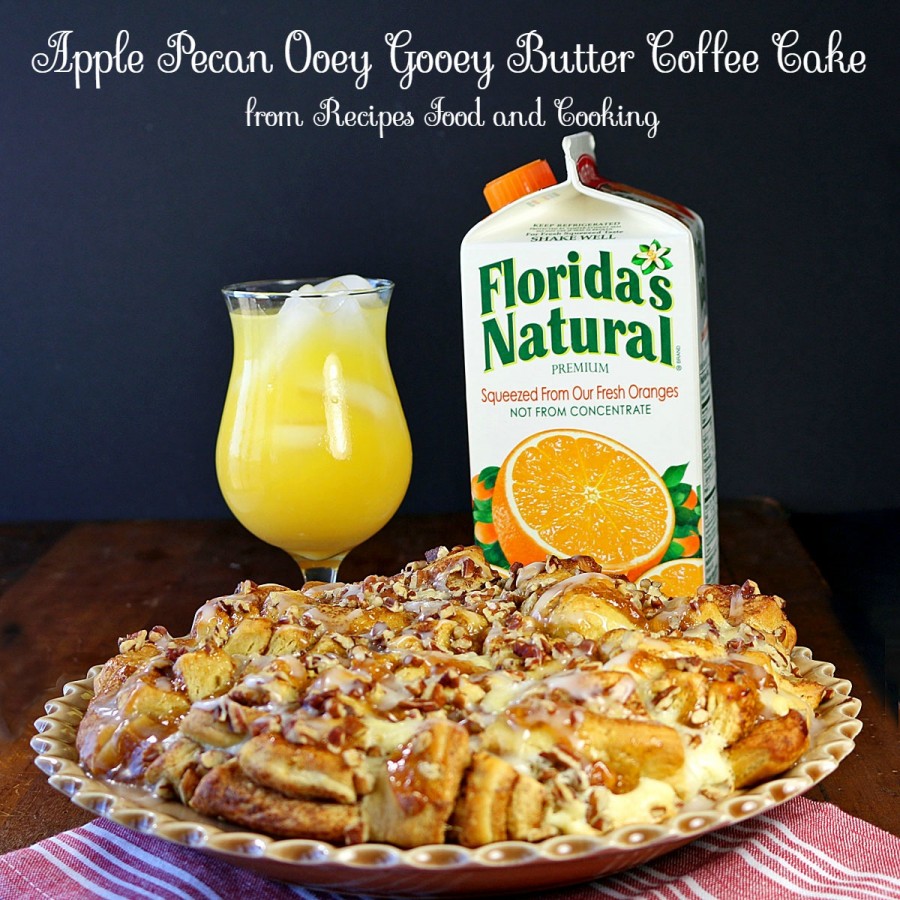 When shopping at Walmart look in the dairy case area for the sweet rolls. While you're there be sure to pick up some Florida Orange Juice, I'm kind of partial to it now that I live here! Besides that it's really good and made from fresh oranges, not from concentrate.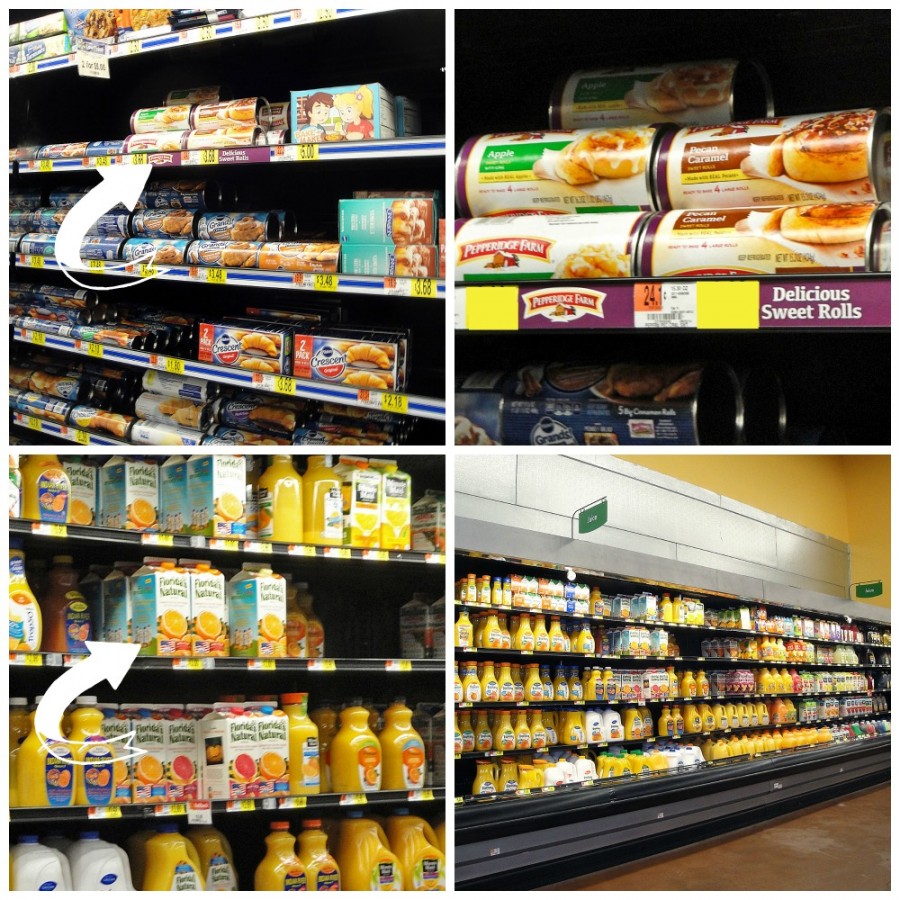 Ready to see the recipe? You are going to love the convenience you get when using Pepperidge Farms Apple Cinnamon Sweet Rolls. This recipe could become a new tradition for your family and you'll love how easy it is to prepare. Your family is going to thank you too!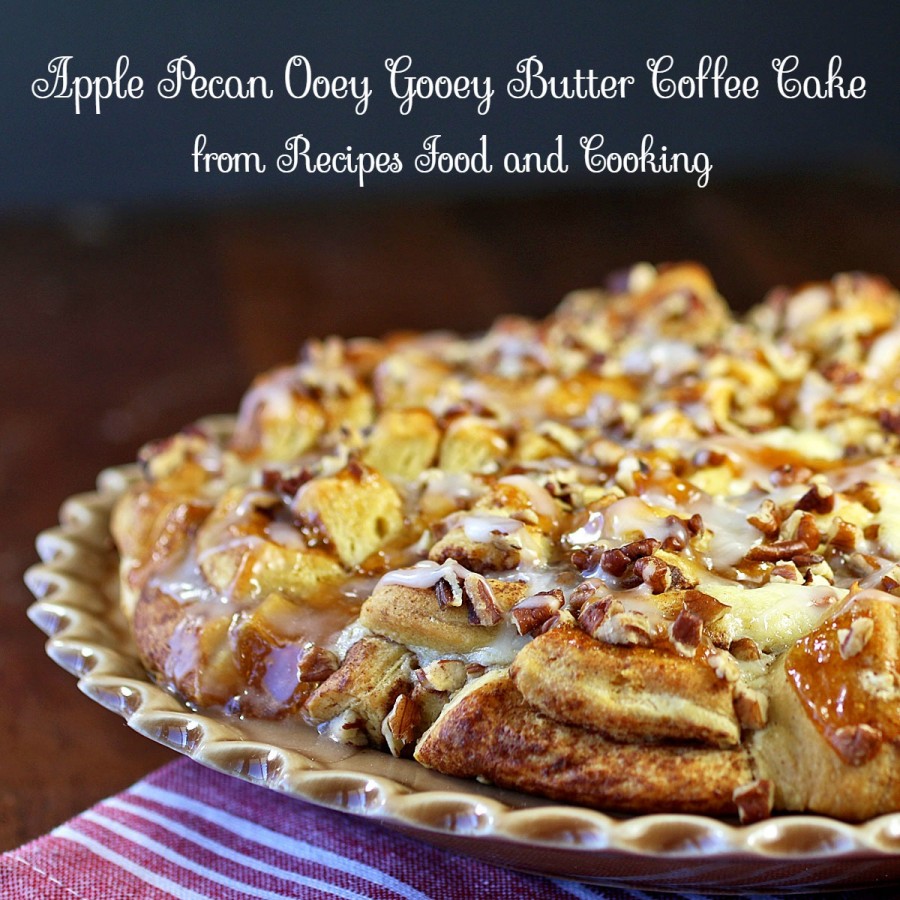 Apple Pecan Ooey Gooey Butter Coffee Cake
Prep time:
Cook time:
Total time:
Pepperidge Farms Apple Cinnamon Sweet Rolls make the best coffee cake to go with a family breakfast or brunch.
Ingredients
2 cans Pepperidge Farms Apple Cinnamon Sweet Rolls
1 8 oz. package cream cheese - at room temperature
2 tablespoons butter- melted
1 egg
1/4 cup sugar
1 teaspoon vanilla
4 tablespoons milk
1/4 cup pecans (optional)
Instructions
Preheat oven to 350 degrees. Grease a 8 inch pan, I used a pie plate.
In a bowl combine the cream cheese, butter, sugar, egg and milk. Beat with an electric mixture until everything is incorporated. Set aside for a few minutes.
Open the sweet rolls and remove the rolls. Set aside the apples and glaze until we are ready for them. Cut the rolls into 6 pieces. Layer the first package of rolls in the pan. Add 1 package of the apples.
Pour the cheesecake mixture over the apples and rolls.
Cut the second can of rolls into 6 pieces. Lay them on top of the cheesecake mixture. Top with the apples. Sprinkle on the pecans if using.
Bake for 35 - 40 minutes until the coffee cake is lightly browned and a tester comes out clean when placed in the center of the coffeecake.
Spread the glaze over the top.
Maybe you'd like to try our recipe for?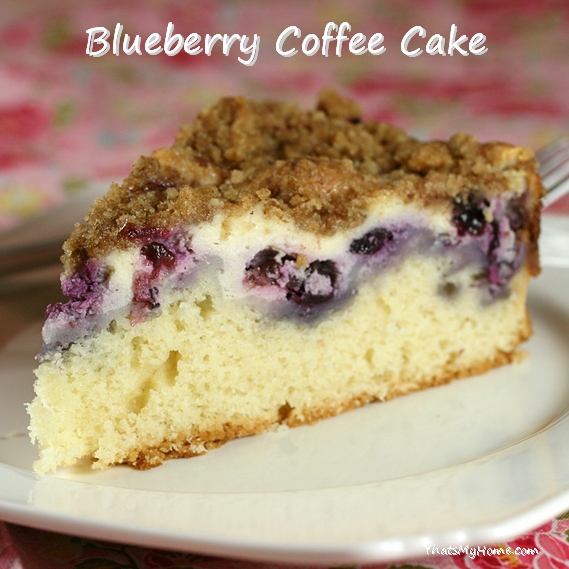 Apple Fritter Monkey Bread Muffins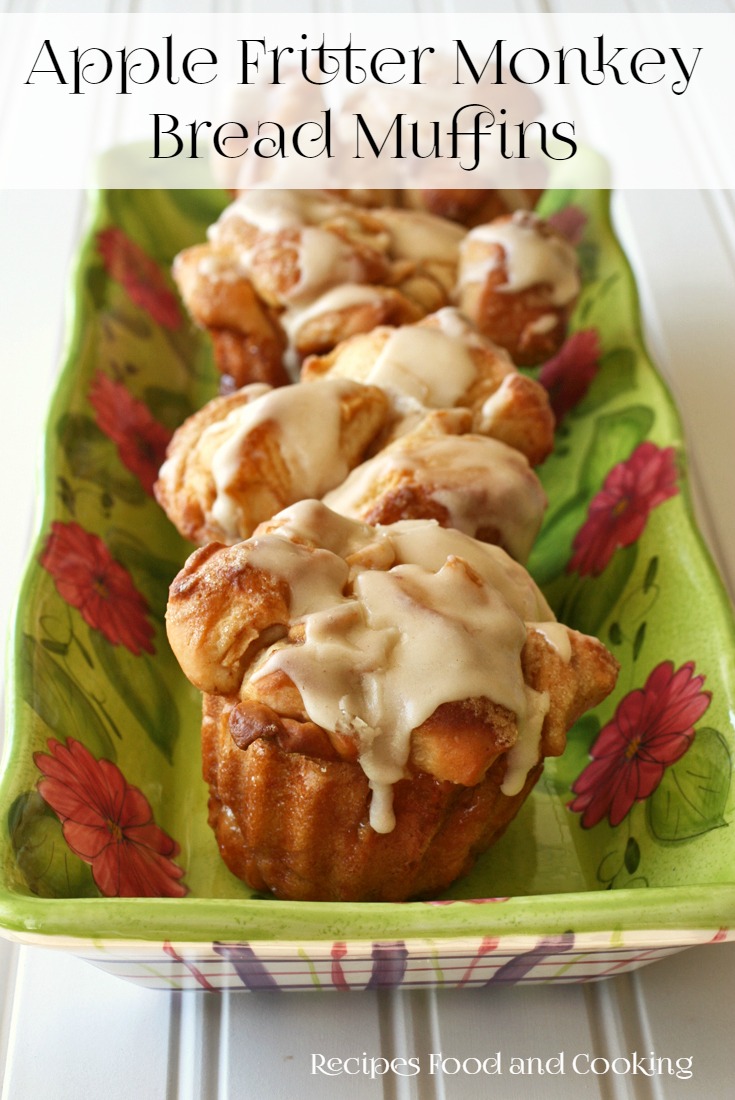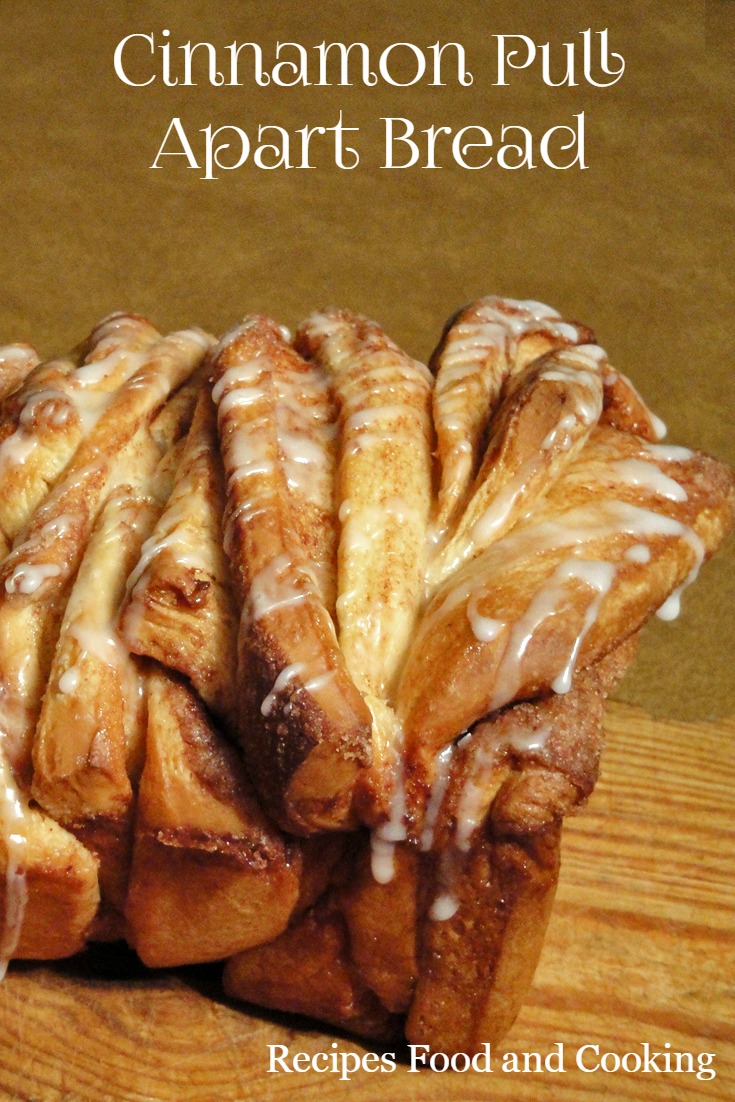 Pin It!