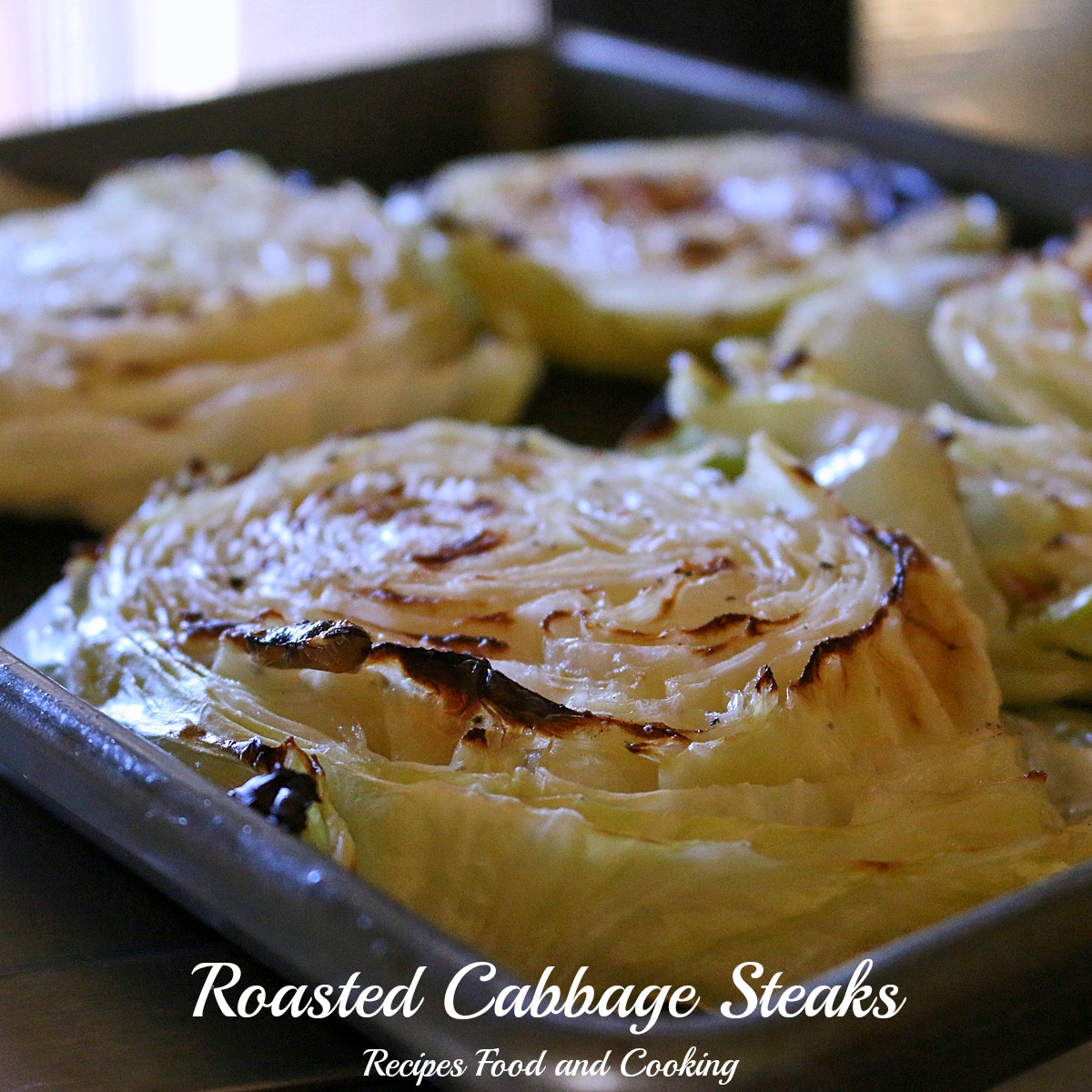 Cabbage Steaks
Today's Sunday Supper is all about healthy green recipes to make on St. Patrick's Day! Cabbage is one of my favorite cooked vegetables and I am always looking for new ways to cook it.
I've seen these cabbage steaks grilled for a while around but I was concerned about how tender the cabbage would get on the grill, so instead I did mine in the oven. I have to say we loved it cooked this way. They came out perfect.
You are going to cut the cabbage into about 1 – 1 1/4 inch slices. Spray the pan well before putting the cabbage on it.
Add a little butter, salt and pepper. I also added a sprinkling of garlic salt. Then I added about 1/3 cup of water to the bottom of the pan. I wanted the cabbage to steam to get tender before roasting it. It took about 25 minutes at 400 degrees, I flipped it over once half way thru. When I flipped it over I removed the foil.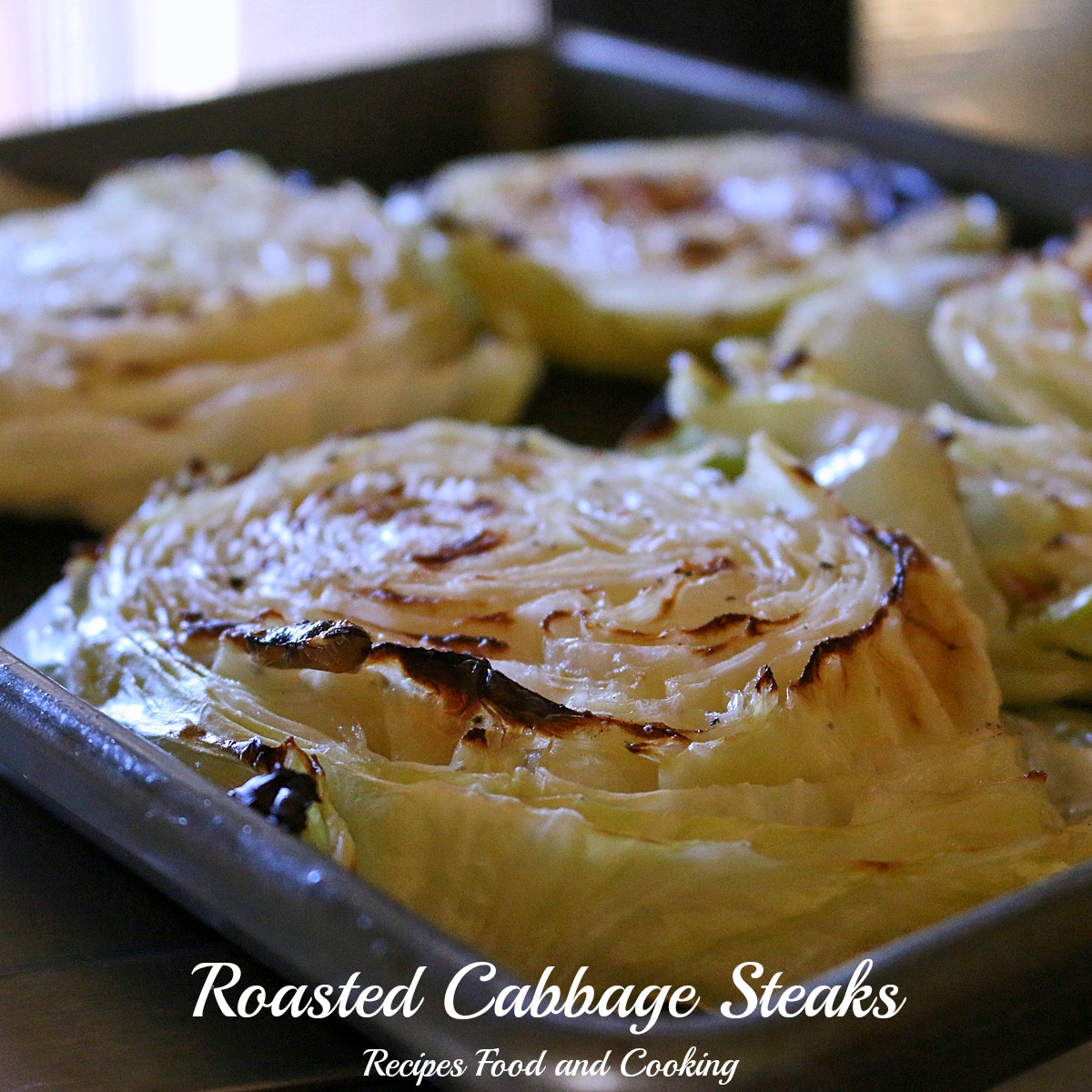 When the cabbage was tender, I added a little butter to the top of each piece and put it under the broiler. This took a couple of minutes.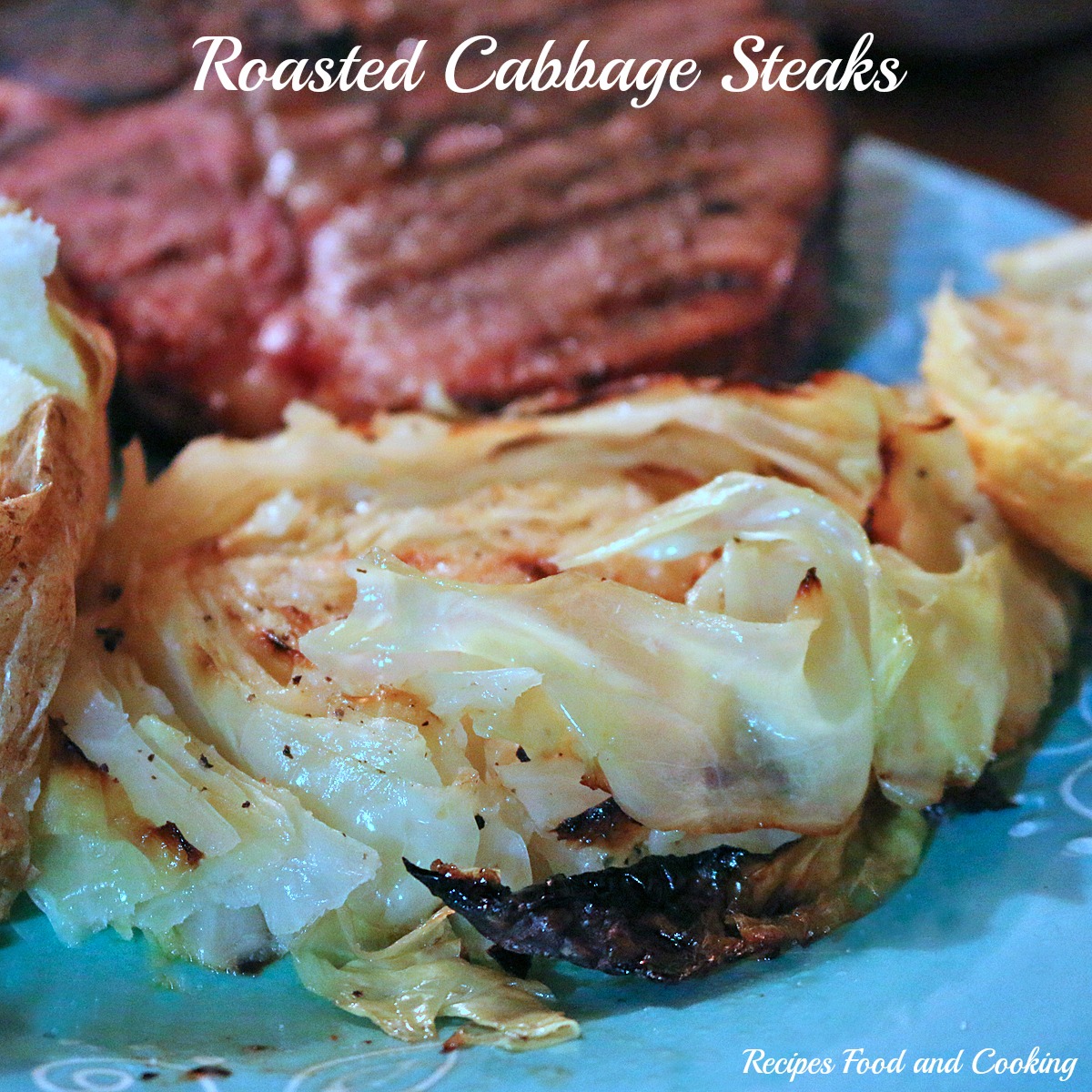 Roasted Cabbage Steaks #Sunday Supper
Author:
Mary Ellen @ Recipes Food and Cooking
Recipe type:
Vegetable, Healthy
Prep time:
Cook time:
Total time:
Thick cut cabbage slices steamed in the oven, then roasted and broiled to finish.
Ingredients
1 head cabbage
salt and pepper
garlic salt
1/3 cup water
2 tablespoons butter
Instructions
Preheat oven to 400 degrees.
Cut the cabbage into slices 1 - 1 1/4 inches thick. Place on a sprayed cookie sheet.
Add the salt, pepper and garlic salt.
Turn over, add a little more salt, pepper and garlic salt.
Spread a thin layer of butter over top.
Add water around the cabbage.
Cover pan with foil.
Bake covered for 15 minutes. Remove foil and turn cabbage over.
Bake another 5 - 10 minutes without foil until cabbage is tender.
Turn on broiler.
Add a little butter to the top of the cabbage.
Broil cabbage until it starts to turn brown.
Maybe you'd like to try one of our other recipes for St. Patrick's Day?
Crock Pot Corned Beef and Cabbage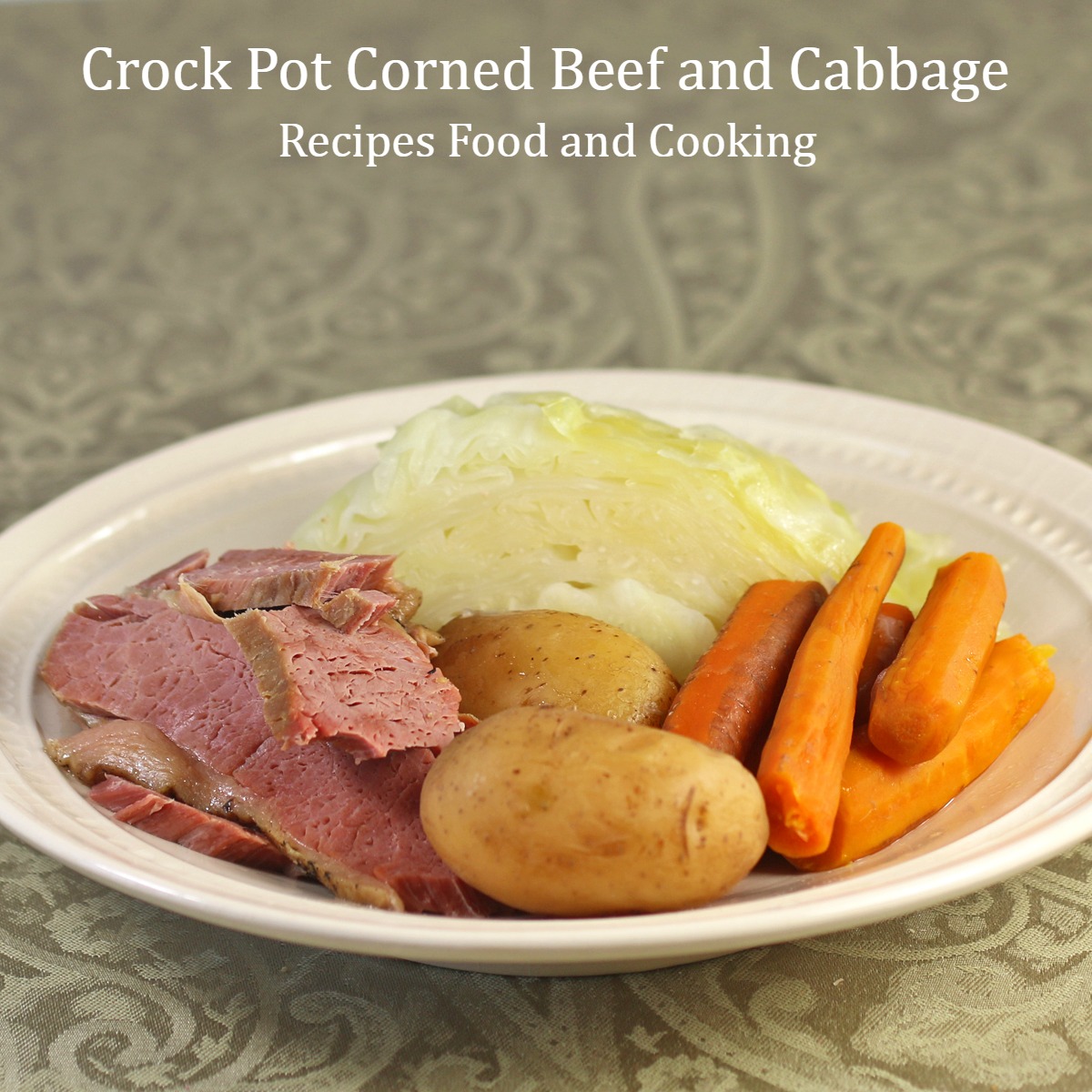 Cabbage, Potato and Corned Beef Gratin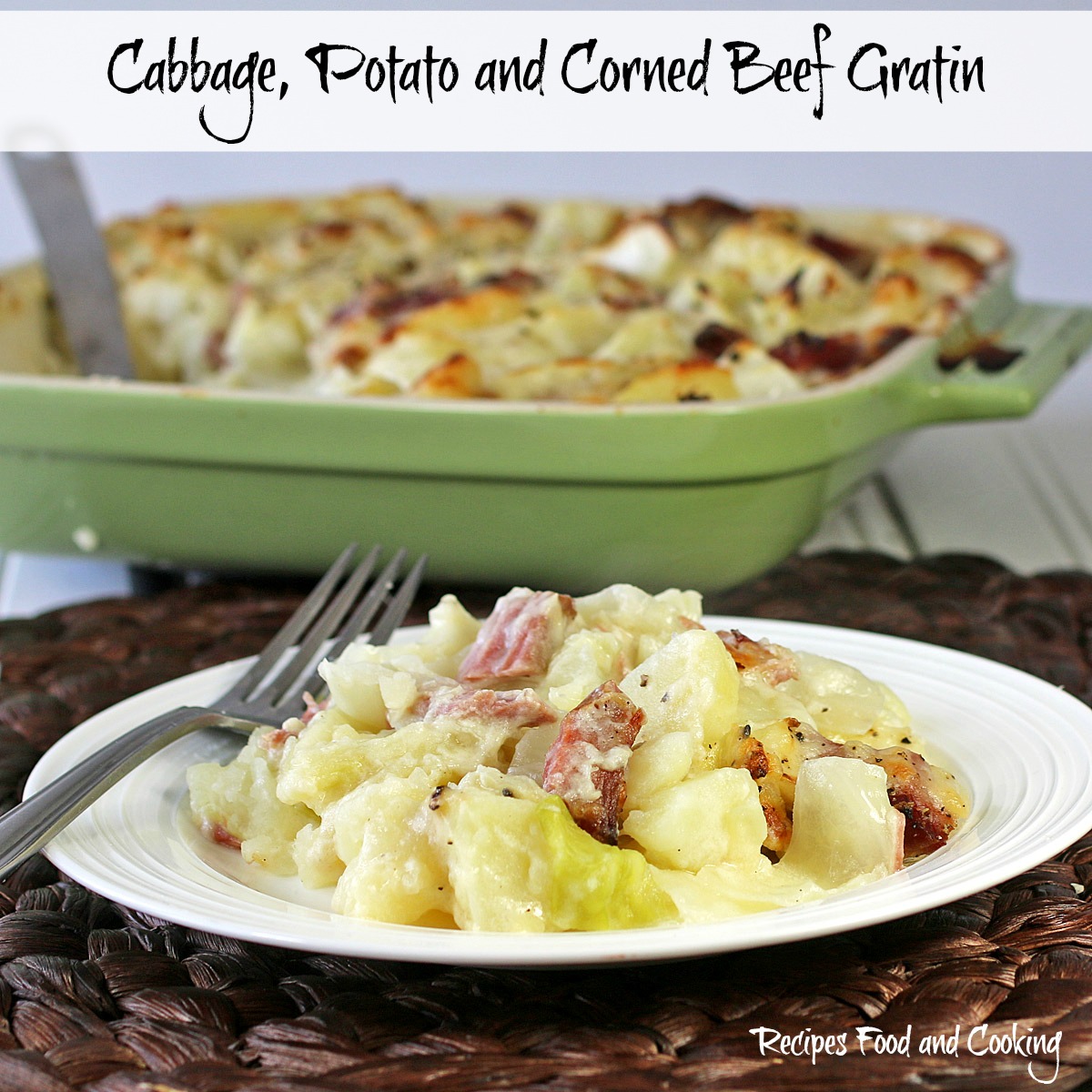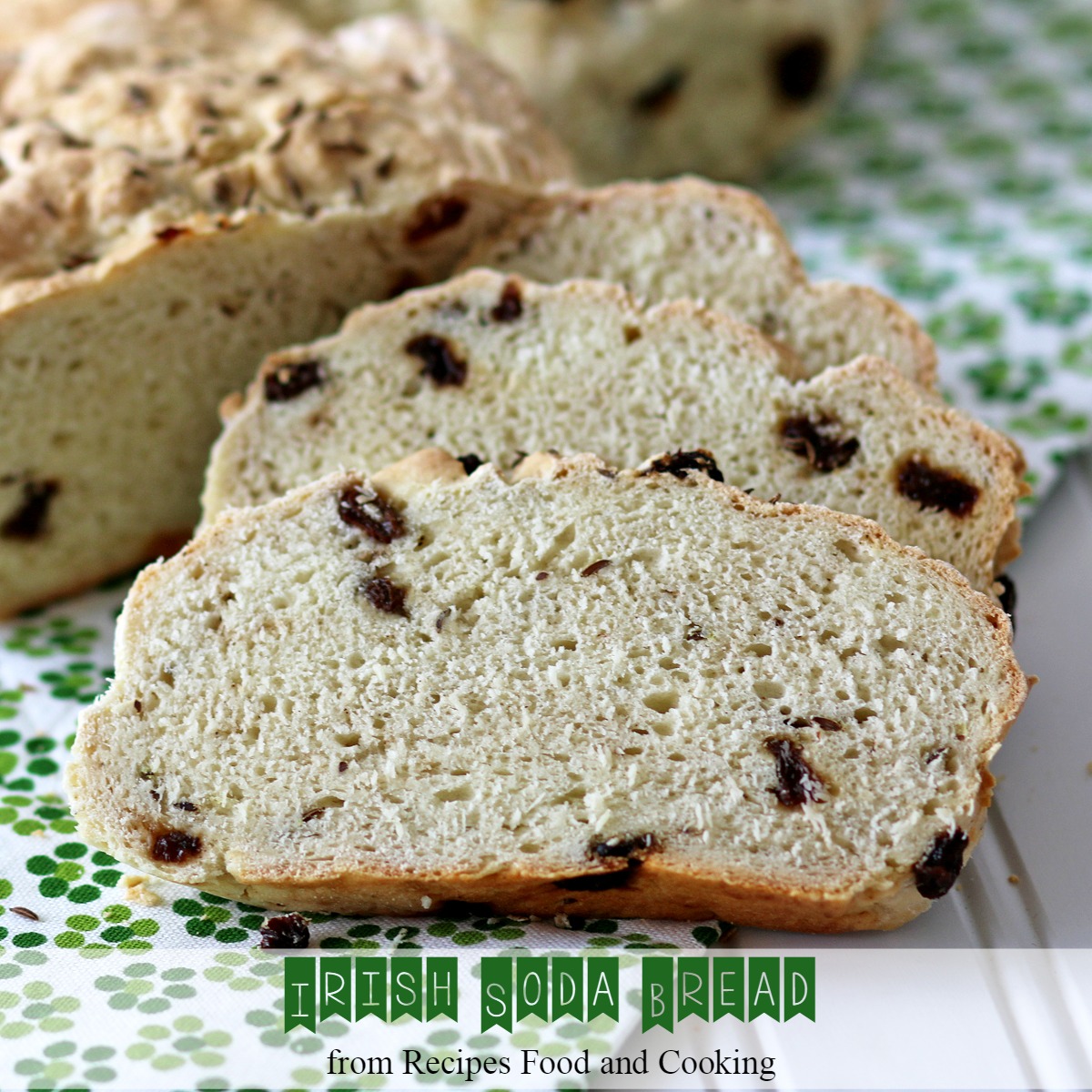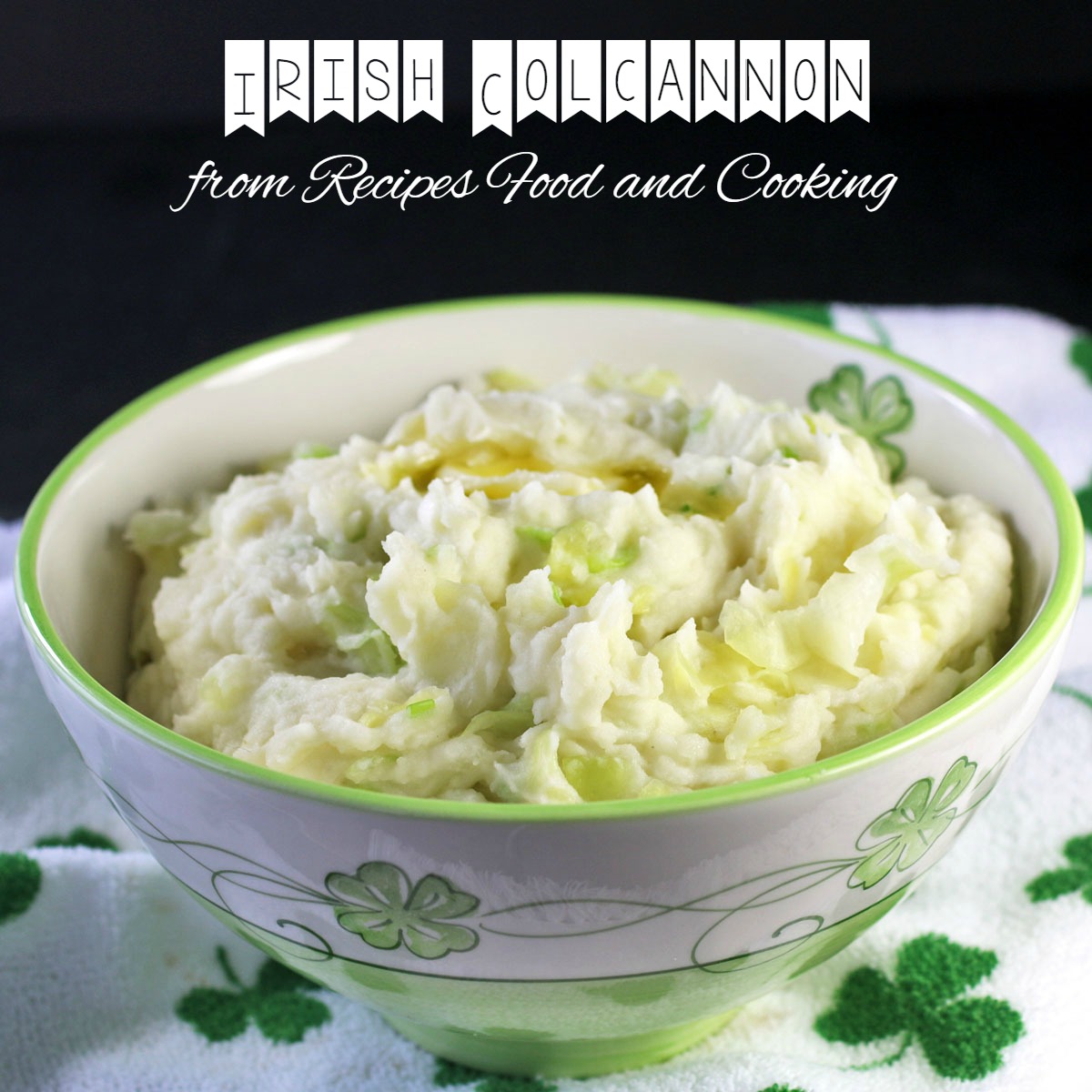 Pin It!