This post was sponsored by Fresh From Florida as part of an Influencer Activation for Influence Central, however all opinions expressed are my own.
Green Beans with Orange Sauce and Roasted Almonds
Fresh From Florida vegetables and fruits are at their peak right now right now and in the upcoming months. We are so lucky in Florida to actually have 2 growing seasons starting in October and thru June. Snap Beans like the ones shown above are at their very best right now. I found mine at the Publix in Sun City Center where they carry a lot of Fresh From Florida vegetables, fruits and seafoods.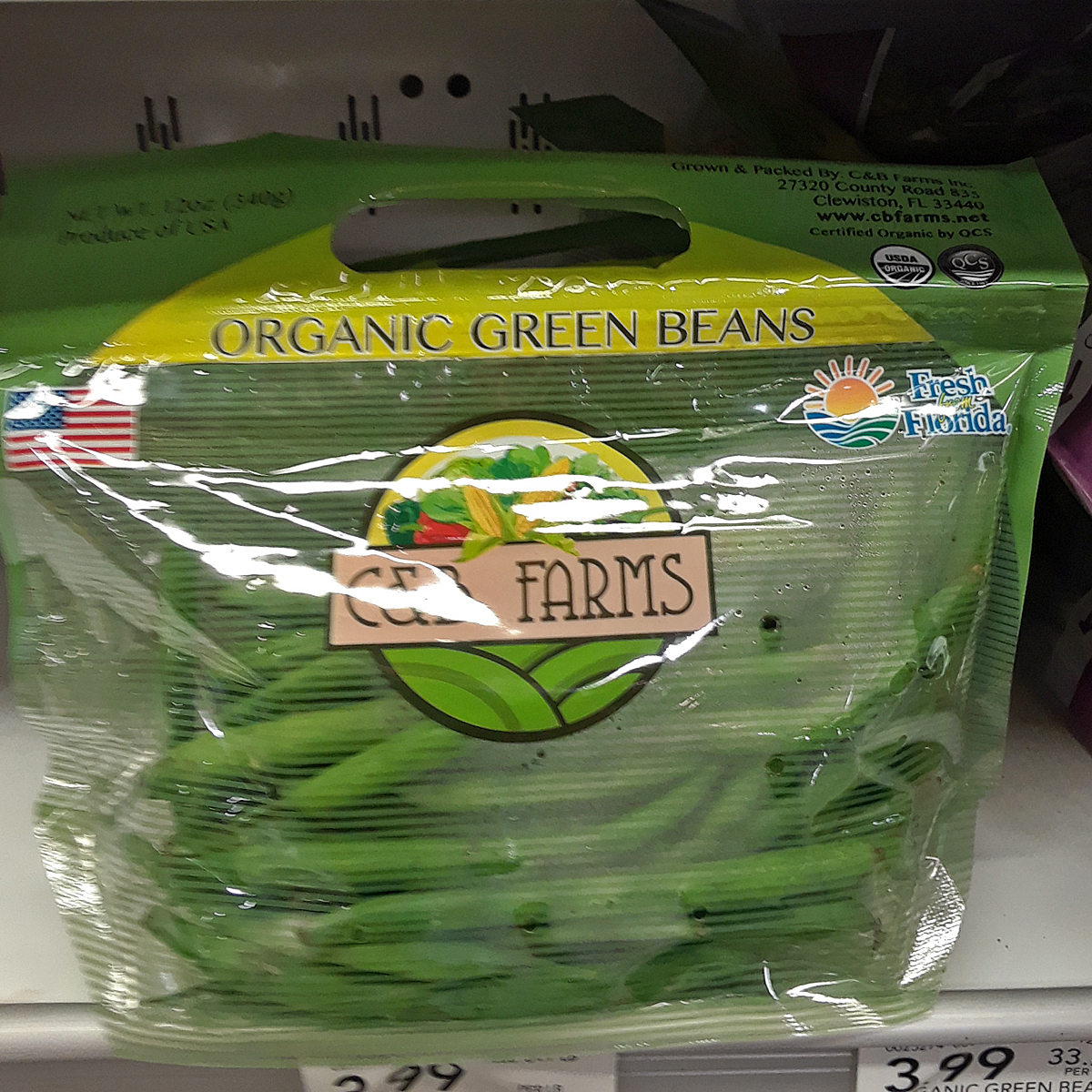 That's the Fresh From Florida logo up in the right hand corner of the packaging.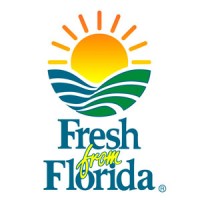 Our Florida farmers make it easy for you to spot their fresh vegetables and fruits in your local grocery store. Have you tried our Florida strawberries yet? I can tell you they are the sweetest you'll ever taste. Tomatoes are available everywhere right now and I personally plan to can some next week. You'll also find peppers of all kinds, radishes, mushrooms, onions (see my recipe using our strawberry onions grown around the edges of the strawberry fields), cabbages and our blueberries in the next few weeks.
On a recent trip to the farmer's market these are just a few of the vegetables I saw that day. One of the great things about the farmer's market is getting to know the people that are growing your fruits and vegetables. You also know that it's about as fresh as you can get it without growing it yourself. At our market there are also a couple of people that sell local and fresh Florida seafood.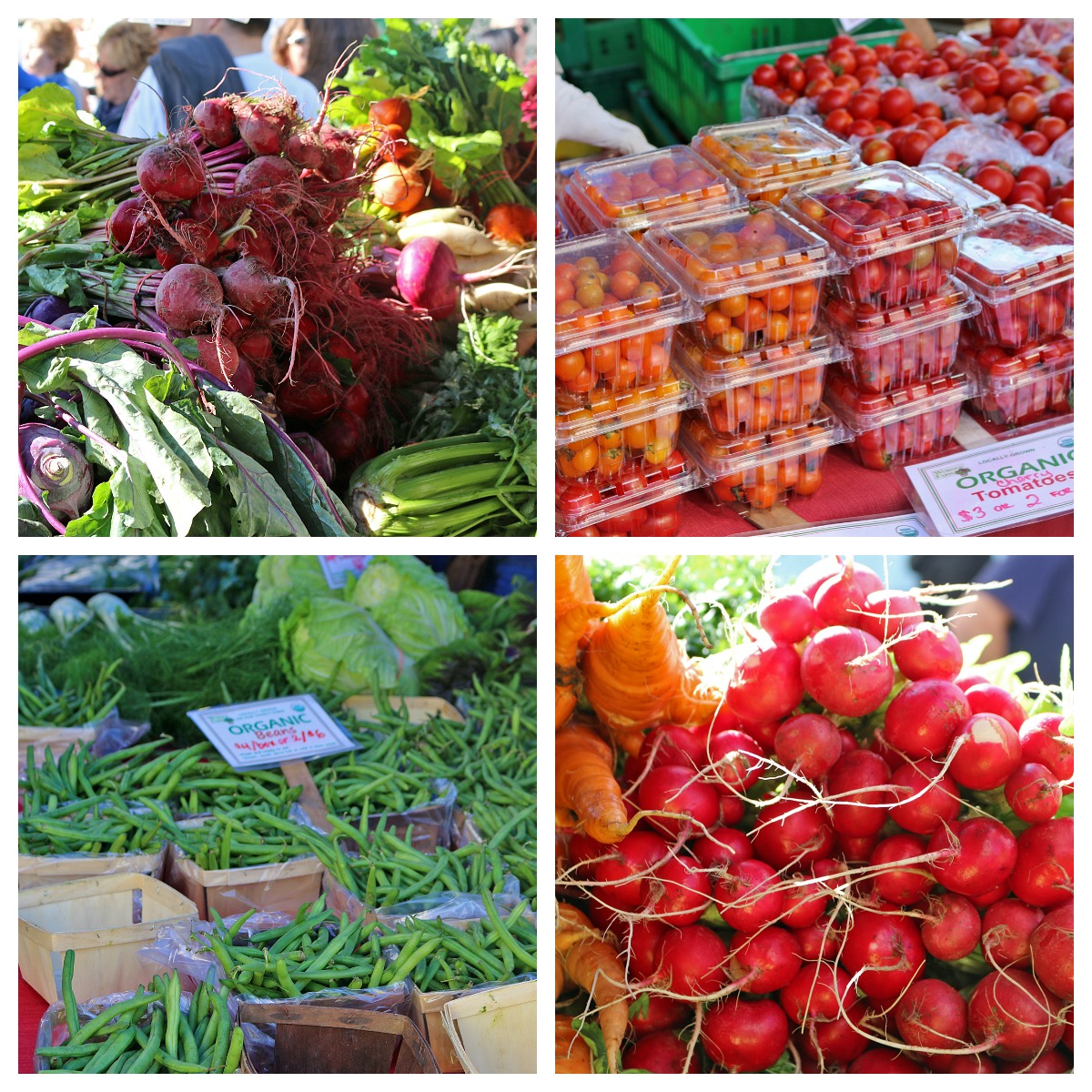 Snap Green Beans can be one of many different variety of green beans. They are usually about 4 inches in length when ready to pick and about the diameter of a pencil. When perfectly ripe they will snap when you break them. They should be firm and crisp. You don't want ones with bulges in them (indicating the seeds are maturing inside) as it is overripe. Store your beans in the refrigerator in a moisture proof airtight container. They are best used in several days. Green beans can be blanched and frozen or canned if not eating them right away.
We love our green beans cooked this way and it goes together really quickly. The beans can even be blanched ahead of time leaving the sauce to put together when you are ready to serve them.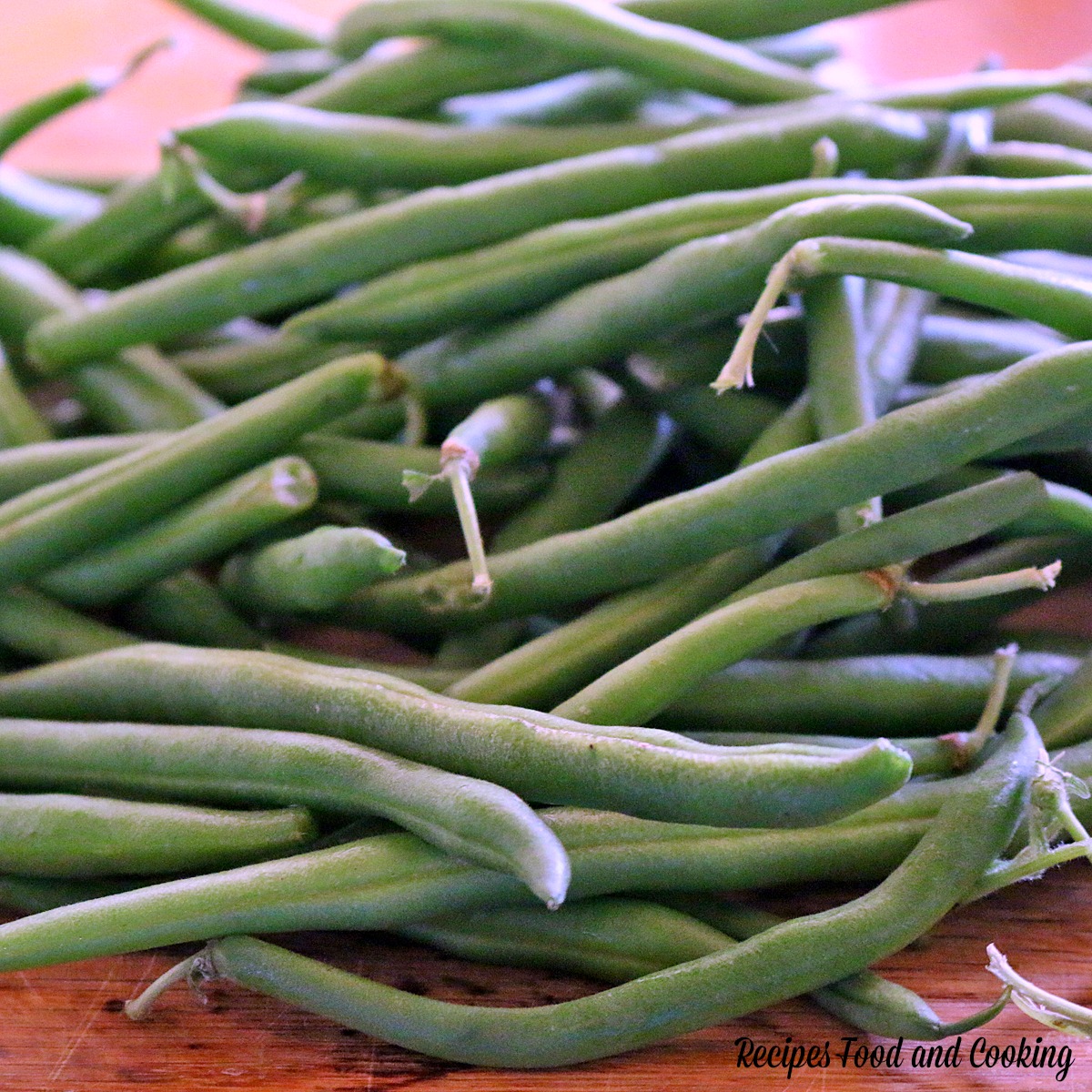 I leave the beans whole for this dish but snap off both ends before blanching them. These beans were a perfect tender crisp at about 5 minutes. Drain and run under cold water to stop the cooking while you prepare the sauce.
You are going to cook the onions and garlic in a little of the butter in a saute pan. When translucent add the orange juice and brown sugar (or honey). Reduce to half quickly. Add the green beans and heat until warm.
Remove from heat and add remaining butter tossing the beans in the sauce. Top with the roasted almonds to serve.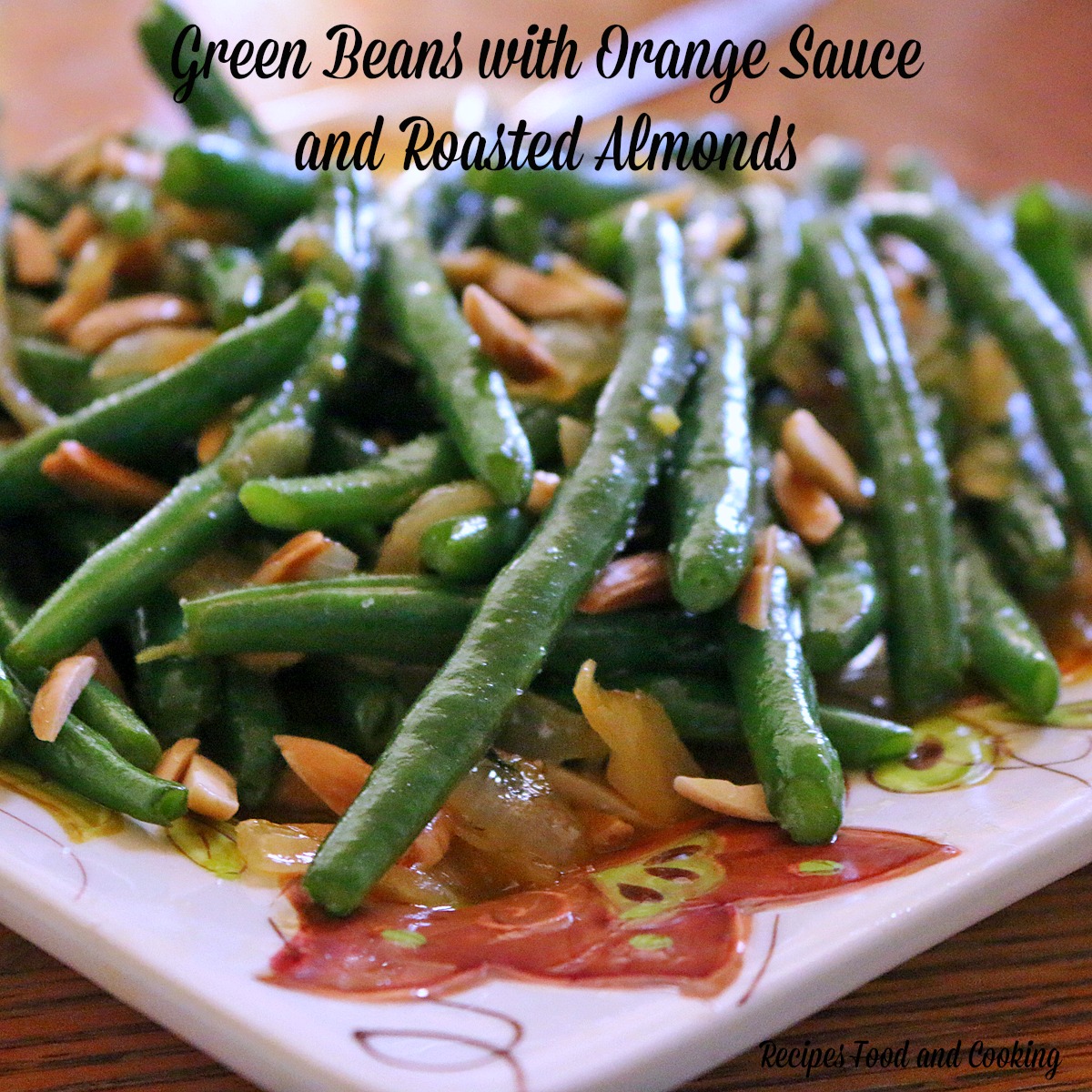 Green Beans with Orange Sauce and Roasted Almonds
Author:
Mary Ellen @ Recipes Food and Cooking
Recipe type:
Vegetable, Side Dish
Prep time:
Cook time:
Total time:
Snap Green Beans quickly blanched served with a orange juice, brown sugar and butter glaze then topped with roasted almonds.
Ingredients
1 lb. Fresh From Florida Green Beans
Sauce:
1/2 cup orange juice
1/2 cup sweet onion - diced small
2 garlic cloves, minced
1 tablespoon brown sugar
2 tablespoons butter - divided use
Topping:
1/2 cup sliced almonds - toasted
Instructions
Heat the oven to 350 degrees. Place the almonds on a cookie sheet. Bake for 8 - 10 minutes until almonds are lightly brown. If you catch a scent of the almonds check them immediately. Cool until ready to serve.
Put a quart of water on to boil. When it comes to a boil add the beans. When it comes back to a boil cook for another 4-5 minutes until beans are tender crisp. Drain and rinse under cold water to stop the cooking.
In a saute pan add a teaspoon or two of the butter. Add the onions and garlic when melted. Saute until onions are soft over medium heat. Add the orange juice and brown sugar. Reduce to about half. Add the green beans to the pan and cook for several minutes until beans are heated thru. Remove from heat and add cold butter. Stir to coat the beans with the mixture. Put on a serving plate and top with toasted almonds.
Notes
Honey could also be substituted for the brown sugar.
Visit and Follow Fresh From Florida at these other social platforms to find more fantastic ideas for easy, healthy recipes and videos.
Would you like to try another of our Fresh From Florida recipes? You can also put Fresh From Florida into the search box and see all of the recipes I've posted over the last few years.
Red Peppers with Green Beans and Feta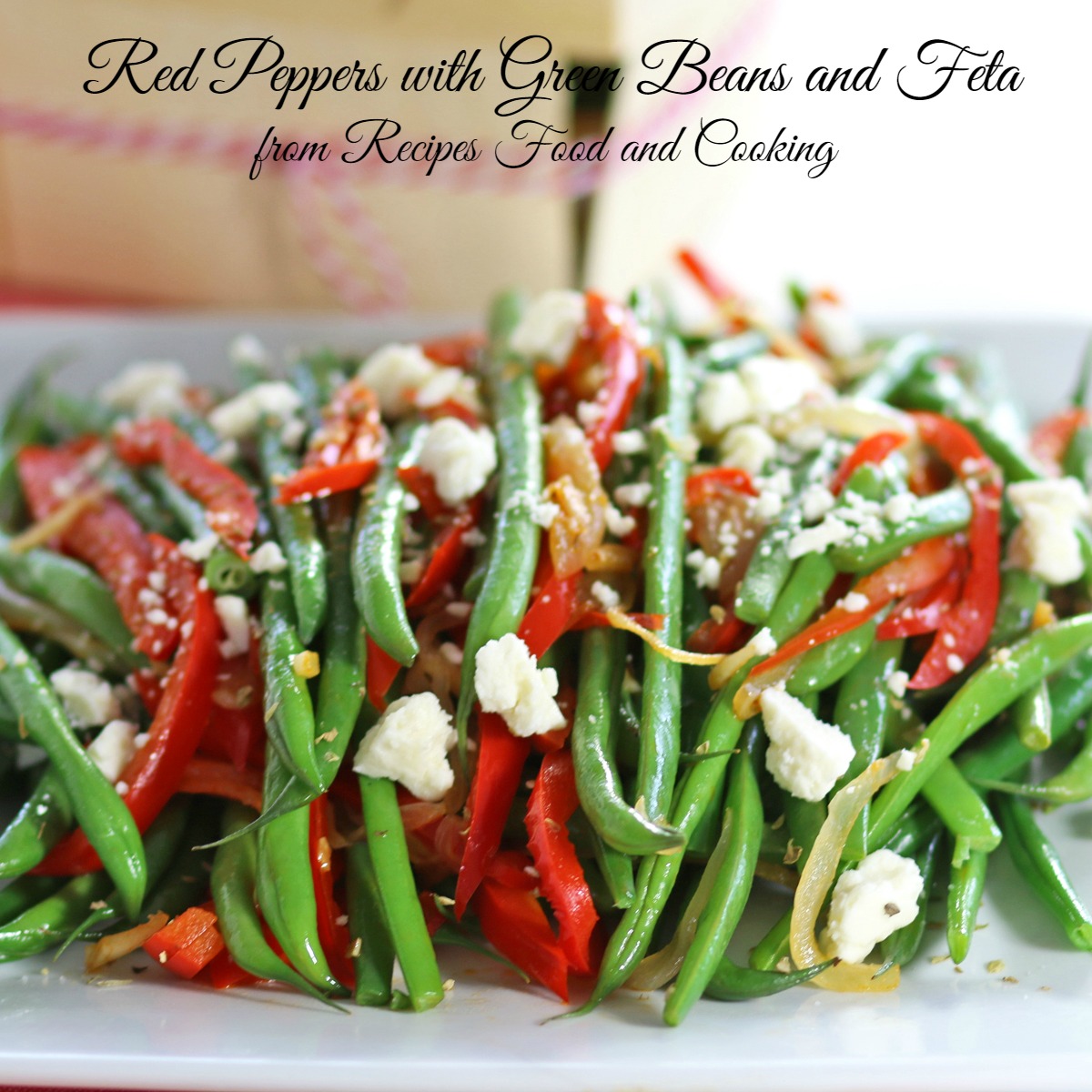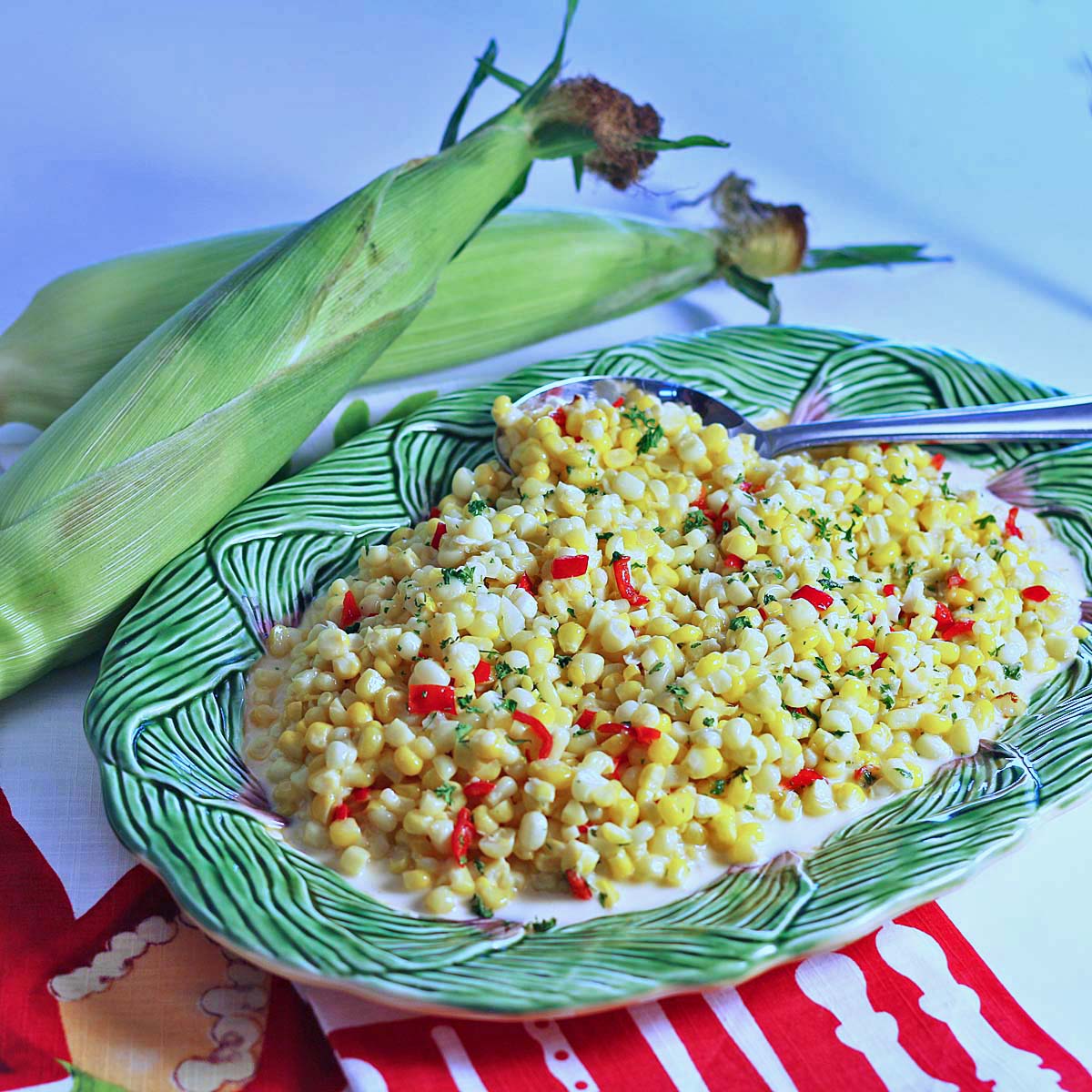 Angel Food Cake Blueberry Trifle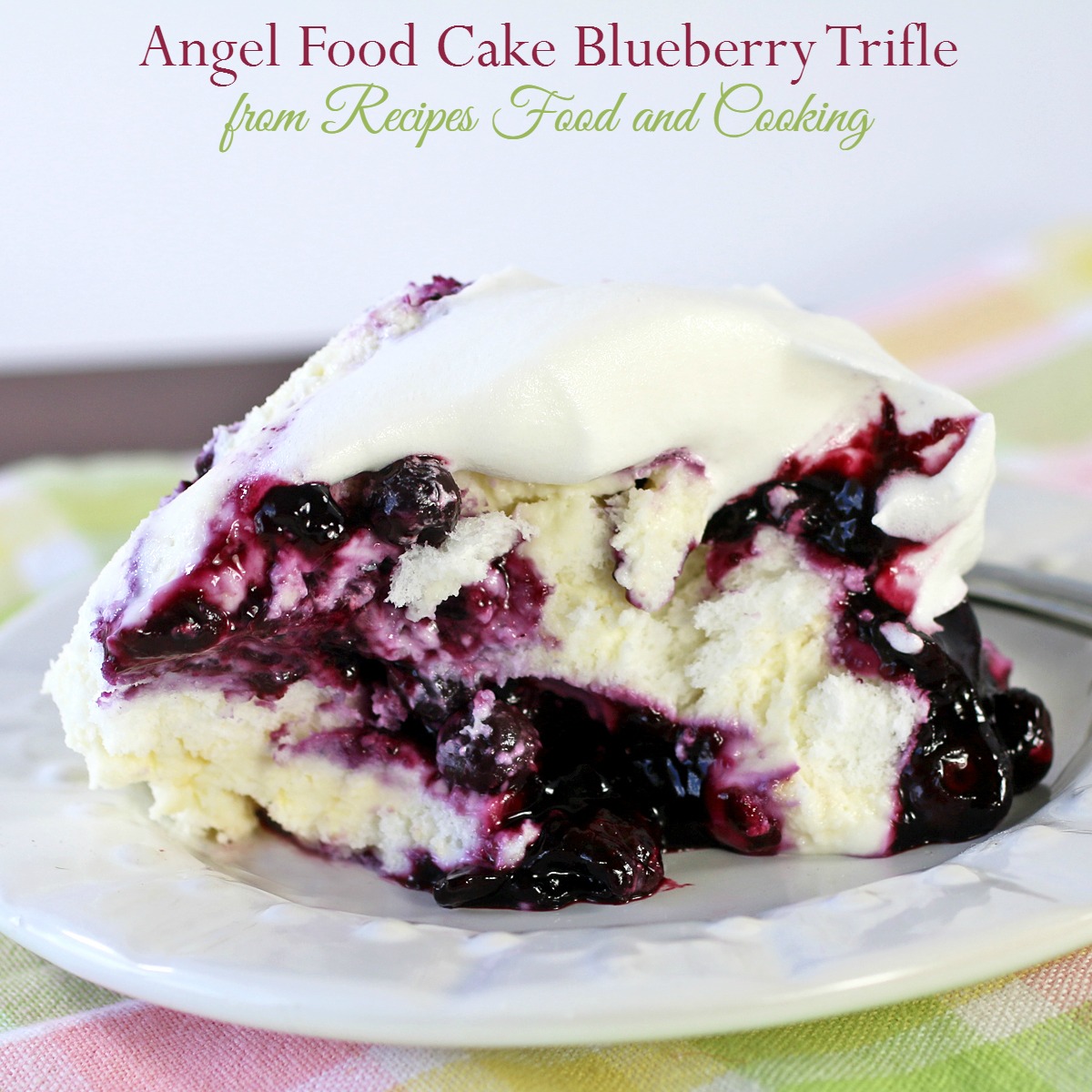 Watermelon Cups with Cucumber, Feta and Mint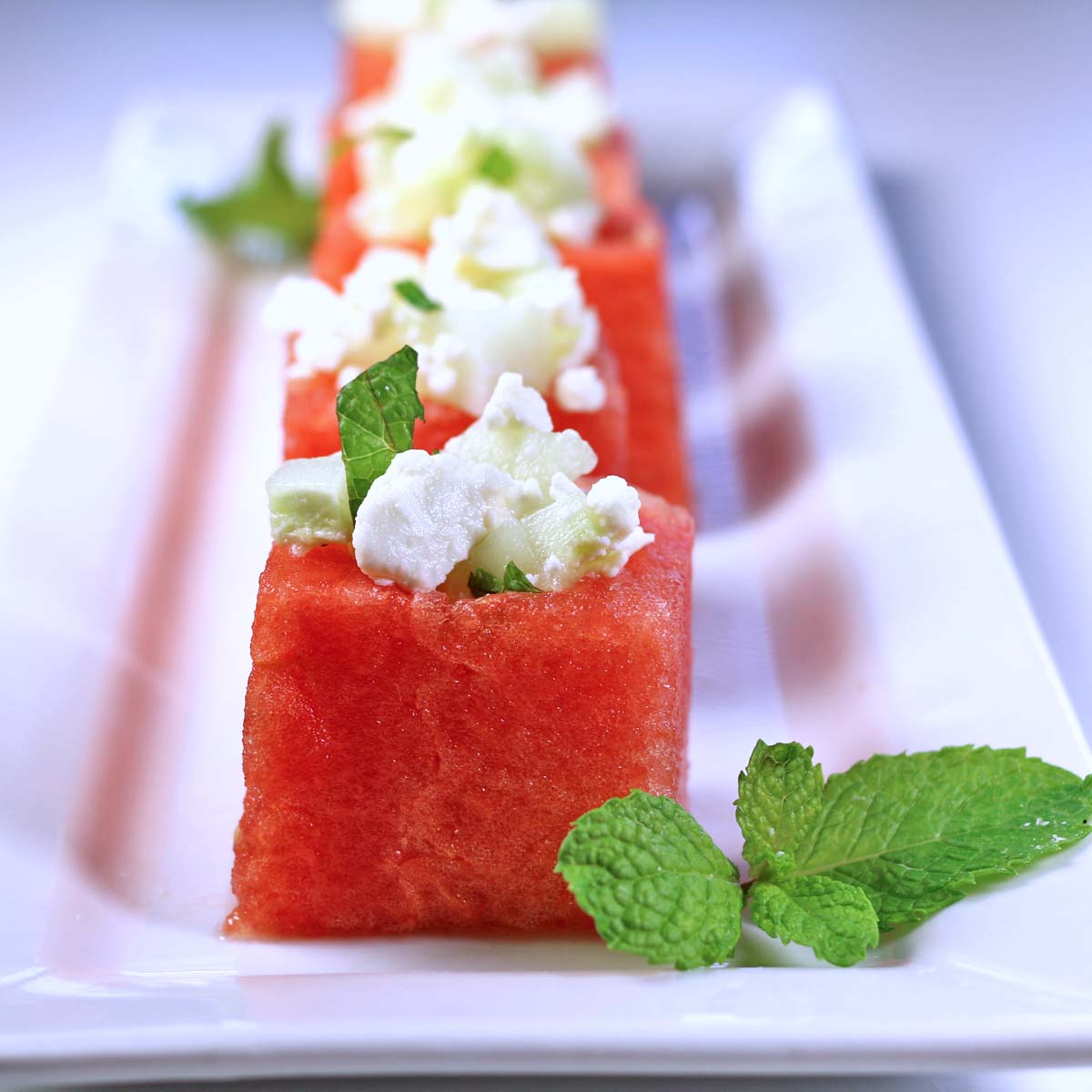 Pin It!