This is a sponsored post written by me on behalf of Fresh from Florida. All opinions are 100% mine.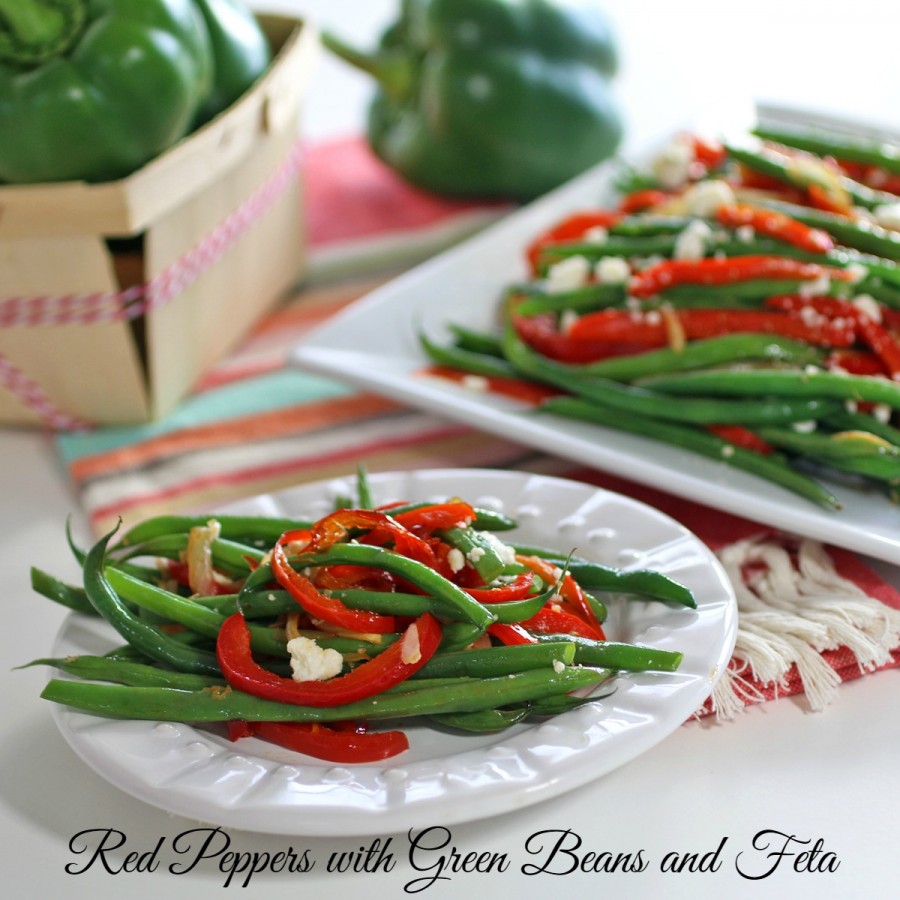 Red Peppers with Green Beans and Feta
I'm working for Fresh From Florida again this year and it makes me happy! I love being able to spread the word about fresh produce from Florida in your local stores. I don't know if you do as I do, but I always look to see where my produce comes from, look at the little tags on the produce and there should be a country of origin. Fresh From Florida makes it so easy,  just look for their label.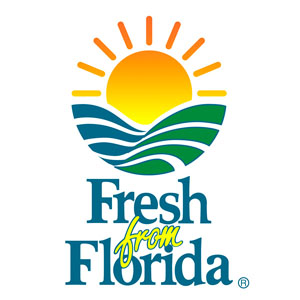 I know when I buy produce with the Fresh From Florida logo it has great nutritional value because it is able to arrive quickly in your market and hasn't been sitting on a ship somewhere to get here. This month we're talking about peppers, I love adding this sweet vegetable to so many dishes especially with all of the varieties there are now. You can go online to the Fresh from Florida and view yummy recipes with seasonal Florida produce. You'll also see the Fresh From Florida logo in some of the restaurants you'll visit. Restaurants that use local produce are always happy to share that information with you.
I used red peppers in my dish because they are just a little sweeter than the green peppers because they have been able to ripen to red from the green stage. Look how they brighten this vegetable side dish.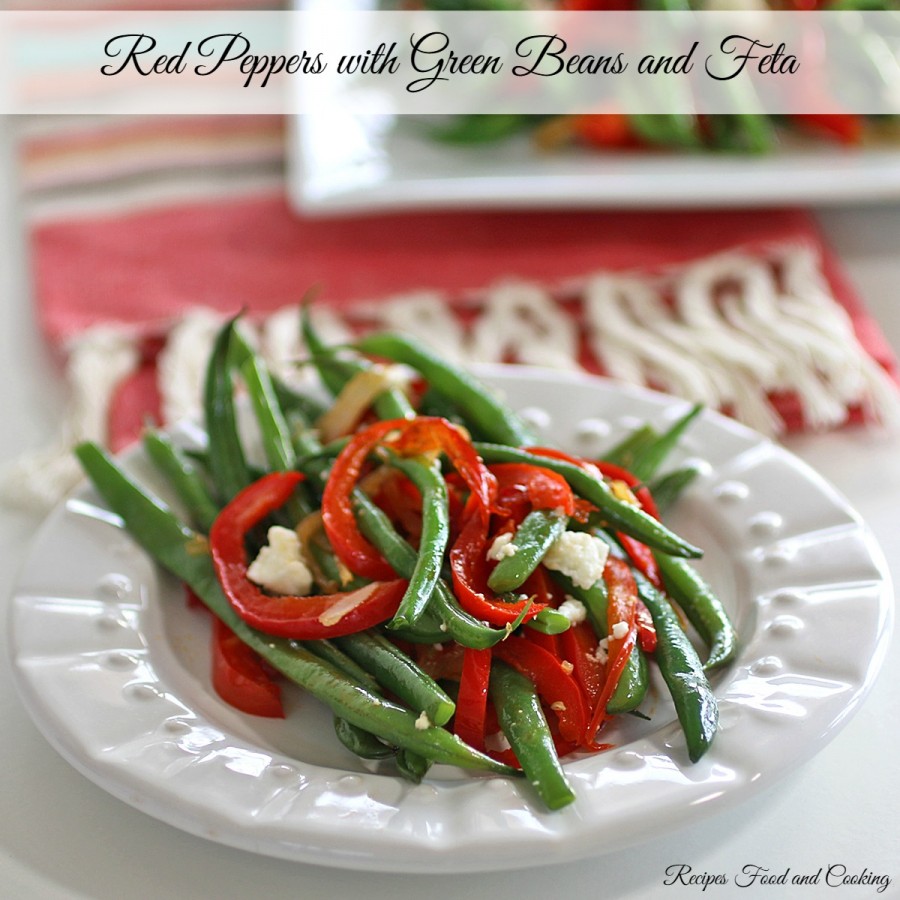 Bell peppers are versatile vegetables. Not only can they be enjoyed eaten raw, but you can cook them in many ways. Try sauteing, grilling, roasting, baking or steaming them. When the peppers are plentiful like they are right now I love to freeze them so that they are ready to cook with. I dice or cut them into strips. To cook with them no need to thaw, just use them right from the freezer. Make sure to date the bags and use within 6 months.
I sauteed everything in a garlic olive oil with a touch of oregano, salt and pepper and topped it all with a little feta cheese. It was so good!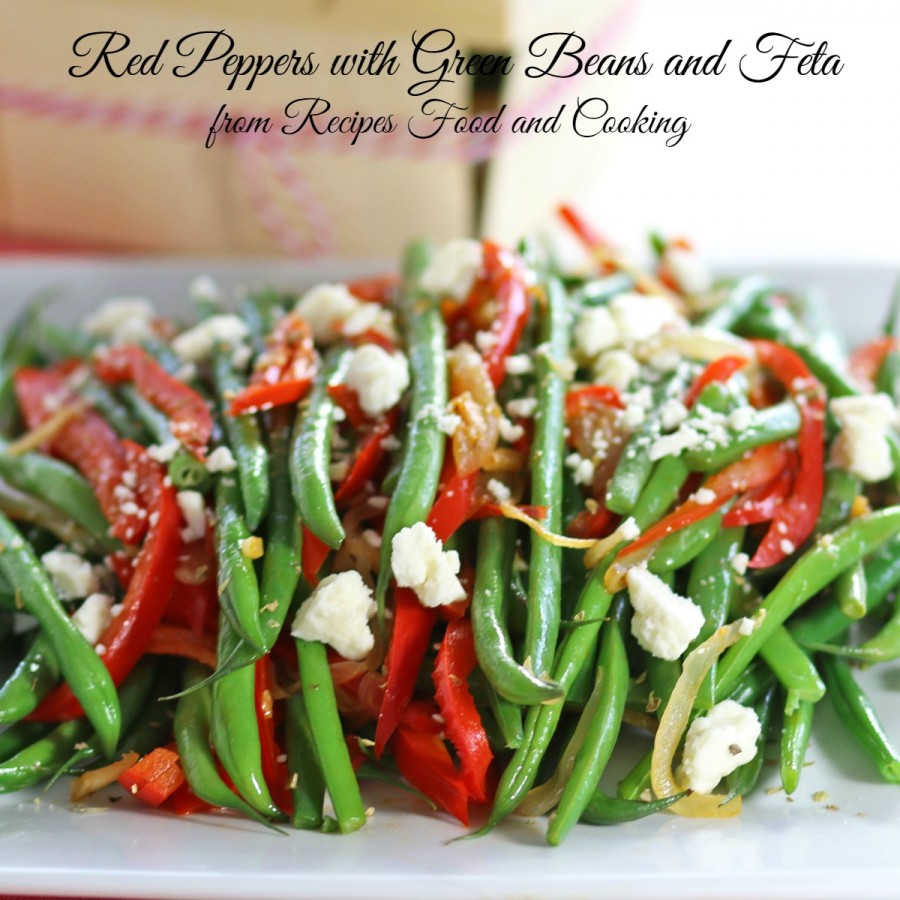 Red Peppers with Green Beans and Feta
Recipe type:
Vegetable, Side Dish
Red Peppers with Green Beans and Feta
Ingredients
2 small red peppers or 1 large
1 lb. green beans
1 small sweet onion
2 tablespoons olive oil
2 cloves garlic
oregano
salt and pepper
1/4 cup feta cheese
Instructions
Bring a pan of water to a boil. When it is boiling add the green beans. When the water comes back to a boil drain the green beans.
Cut the red peppers and onion into strips.
Mince the garlic.
Add the oil to a saute pan, stir in the garlic. Add the red peppers strips and the onions. Cook for about 3 minutes over medium heat. The onions and peppers should begin to soften. Add the green beans and cook for another 5 minutes. Sprinkle some oregano over the top of everything. Add salt and pepper to taste. Place in a dish.
Sprinkle the feta cheese over the mixture.
Notes
The juice from half of a lemon would be good in this dish also.
Visit Fresh from Florida on Twitter,  Fresh from Florida on Facebook and Instagram.
Maybe you'd like to try our recipe for?
Burrata with Sweet Pepper Relish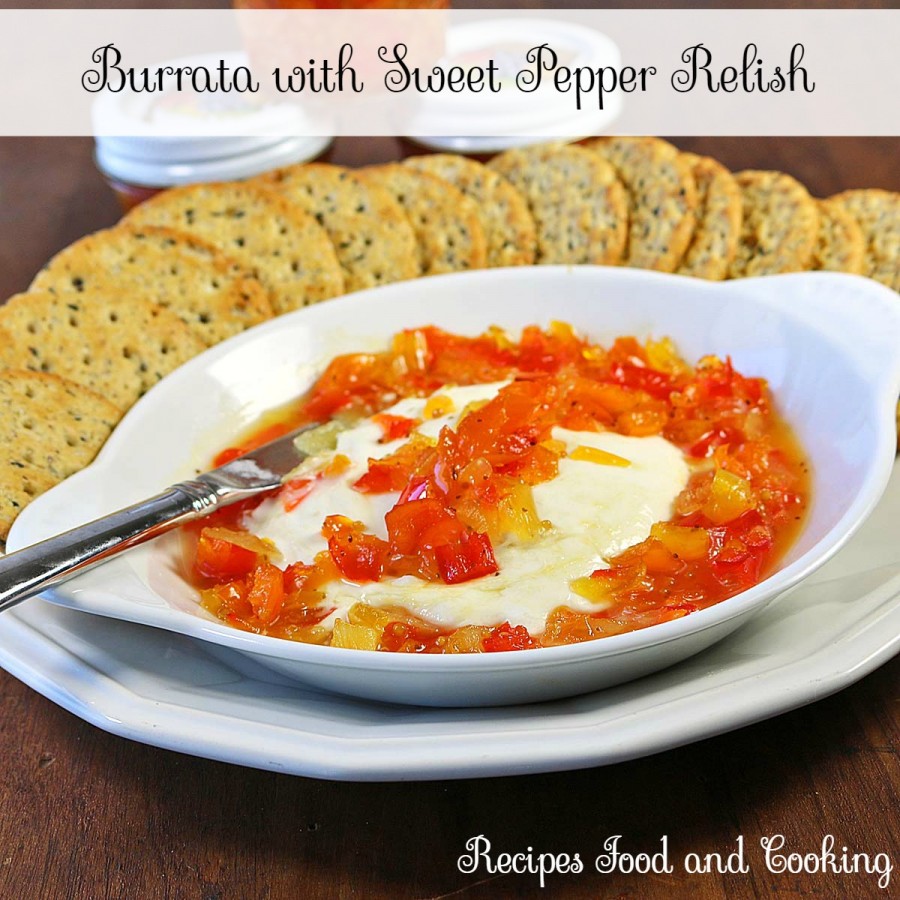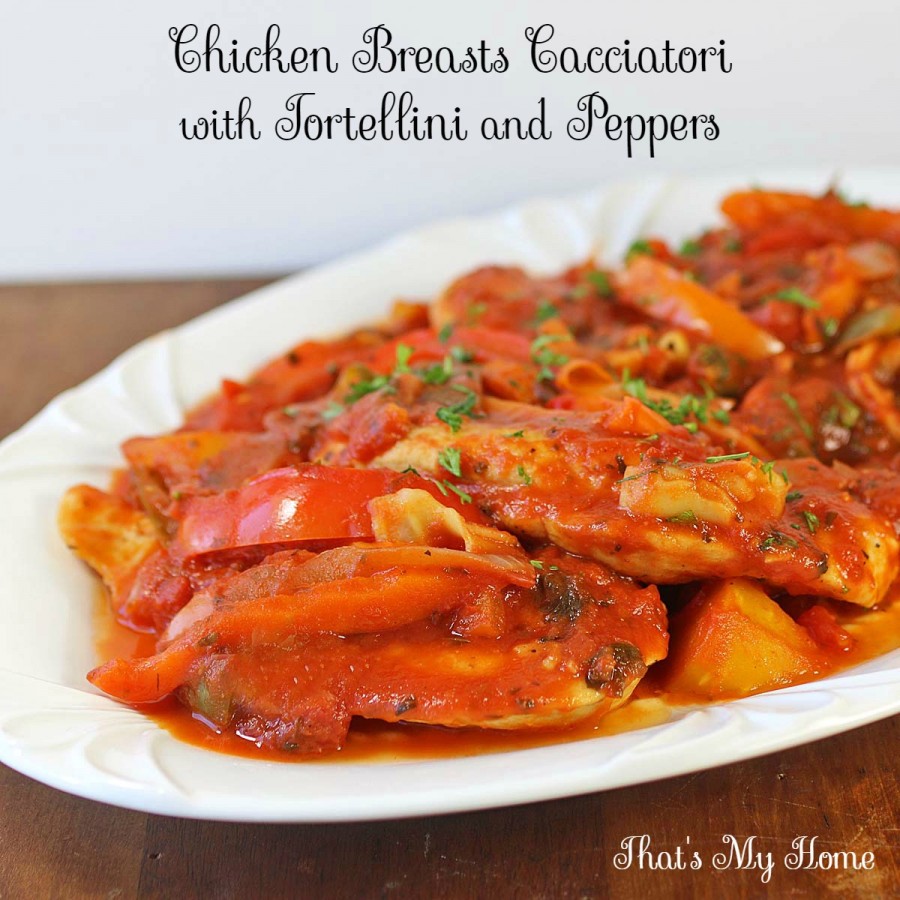 Pin It!