This is a sponsored post written by me on behalf of Fresh From Florida. All opinions are 100% mine.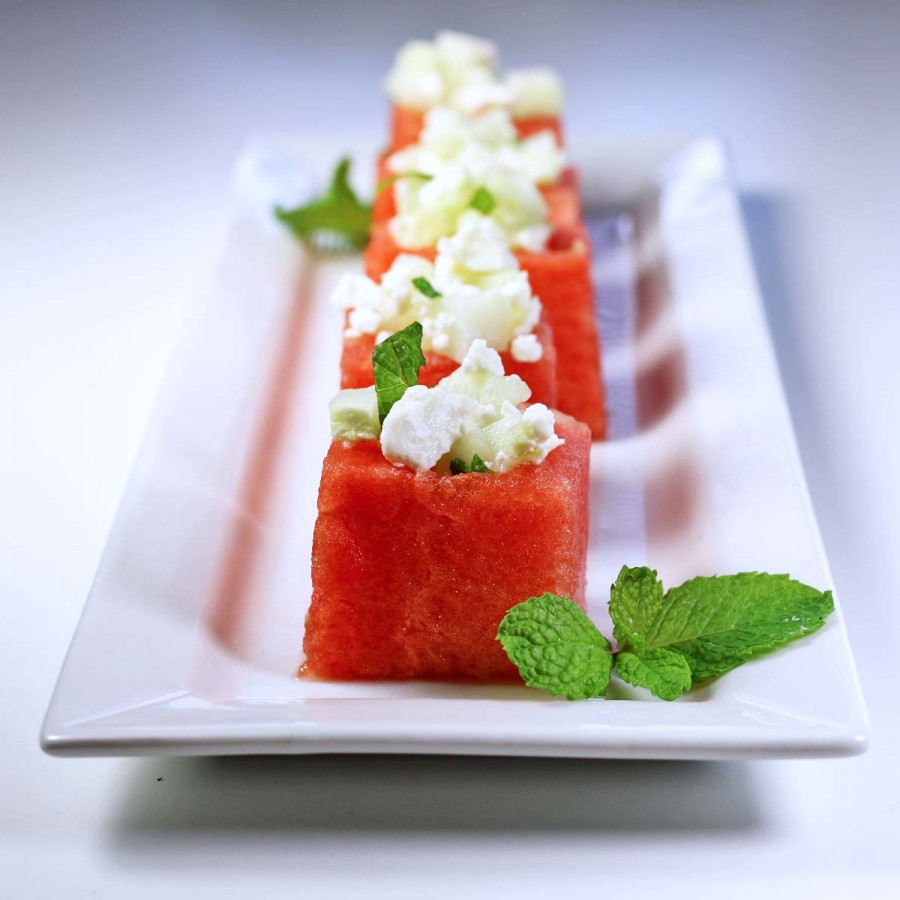 Watermelon Cups with Cucumber, Feta and Mint
These little watermelon cups are the perfect side dish or appetizer for your summer parties! This is my last post of the season for the Fresh From Florida campaign that I had the pleasure of working on now for the second year. I've loved doing this campaign so much because it gives me the opportunity to share with you fresh Florida produce all winter long. It's our growing season here when I'm doing this campaign and I've been all over finding the freshest produce to feature every month. One of my favorites was going to the strawberry farms this winter and learning everything from how new varieties are developed, seeing the packaging facilities and even going to the farm where we got to even get on  the tractors.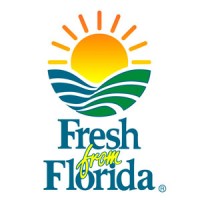 This month our focus is on watermelon, one of my favorite summer fruits. I could eat it everyday! I love having a bowl of fresh cut up watermelon in the refrigerator and it is often a nightly snack around my house. Look for the Fresh From Florida logo when shopping at your favorite grocery store. It ensures you are getting the freshest produce and seafood you can buy. Fresh From Florida also has a fabulous website that is full of nutritious and healthy recipes.
How do you pick a watermelon? I look for ones that are heavy for their size and that sound hollow when tapped or slapped. Avoid those that are cracked or looked bruised. Store your watermelon in the refrigerator where it should last about a week.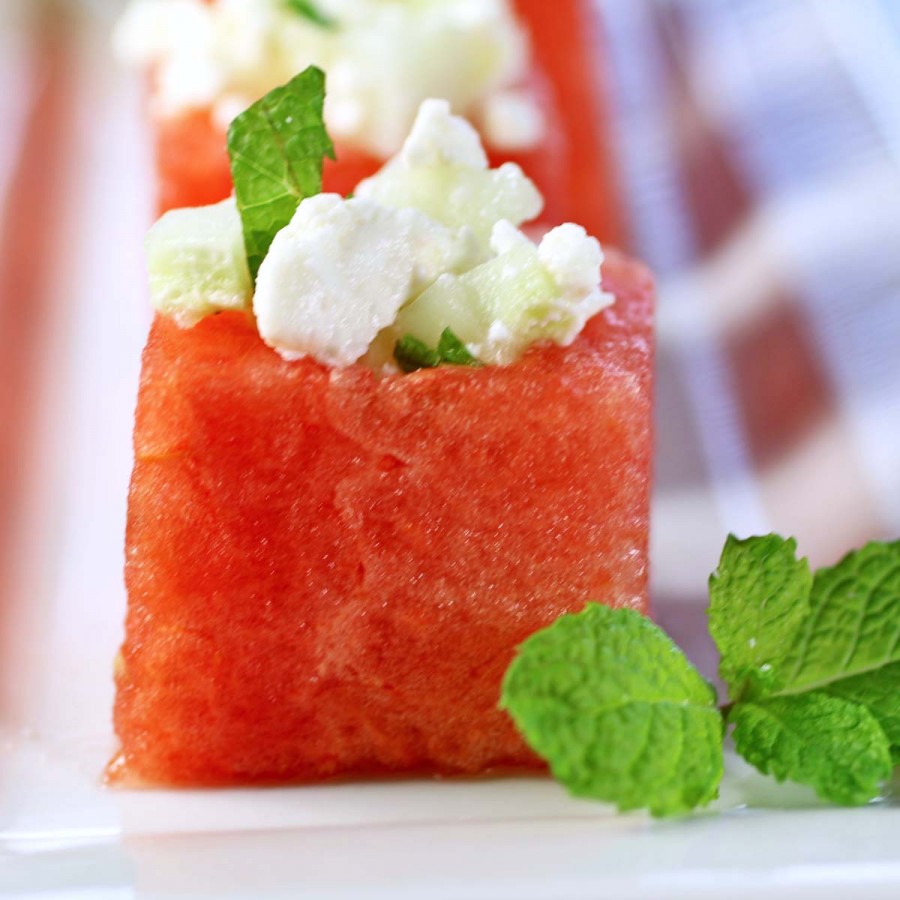 These little watermelon cups are so easy to make. You are going to start by cutting the watermelon into cubes. Then using a melon baller cut into the watermelon to form a cup. Fill the cups with the salad mixture and chill until ready to serve. You're going to love the balance of the sweet and sour with this dish.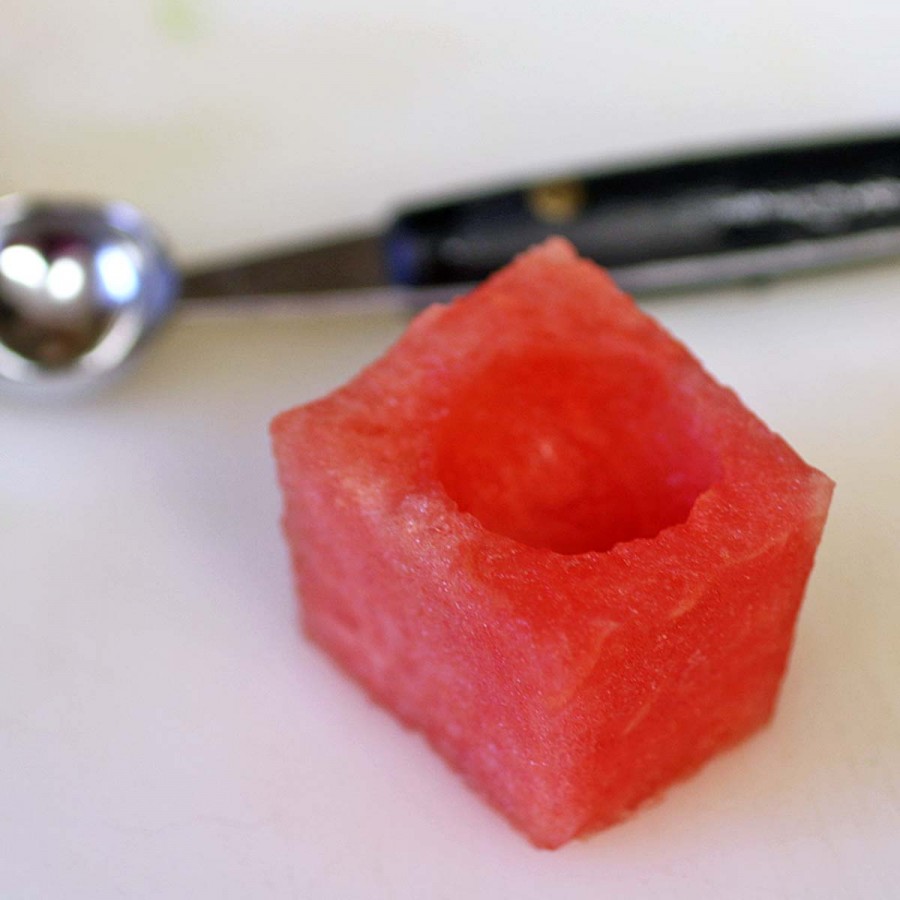 Watermelon Cups with Cucumber, Feta and Mint
Recipe type:
Appetizer, Side Dish
Watermelon Cups are filled with cucumber, feta cheese and mint. So refreshing on a summer day
Ingredients
Fresh From Florida Watermelon
1 Fresh From Florida cucumber
salt
1/2 cup feta cheese
fresh mint leaves
Instructions
Cut the watermelon into chunks. Use a melon baller to cut into the melon to form a cup.
Peel the cucumber. Cut the cucumber in half. Remove all of the seeds using a spoon. Cut the cucumber into thin strips and then cut into small square pieces. Lightly salt the cucumber. Set aside to drain for 15 minutes. Blot with a paper towel and add to a bowl.
Stir in the feta cheese.
Chop the mint into fine pieces. Add to the cucumber mix. Spoon into the watermelon cups. Refrigerate until ready to serve.
Visit the Fresh From Florida Website, Fresh From Florida Recipes, on Facebook, Twitter and Instagram to receive weekly recipes that feature Florida produce, while products are in season.
Tomato and Garlic Pasta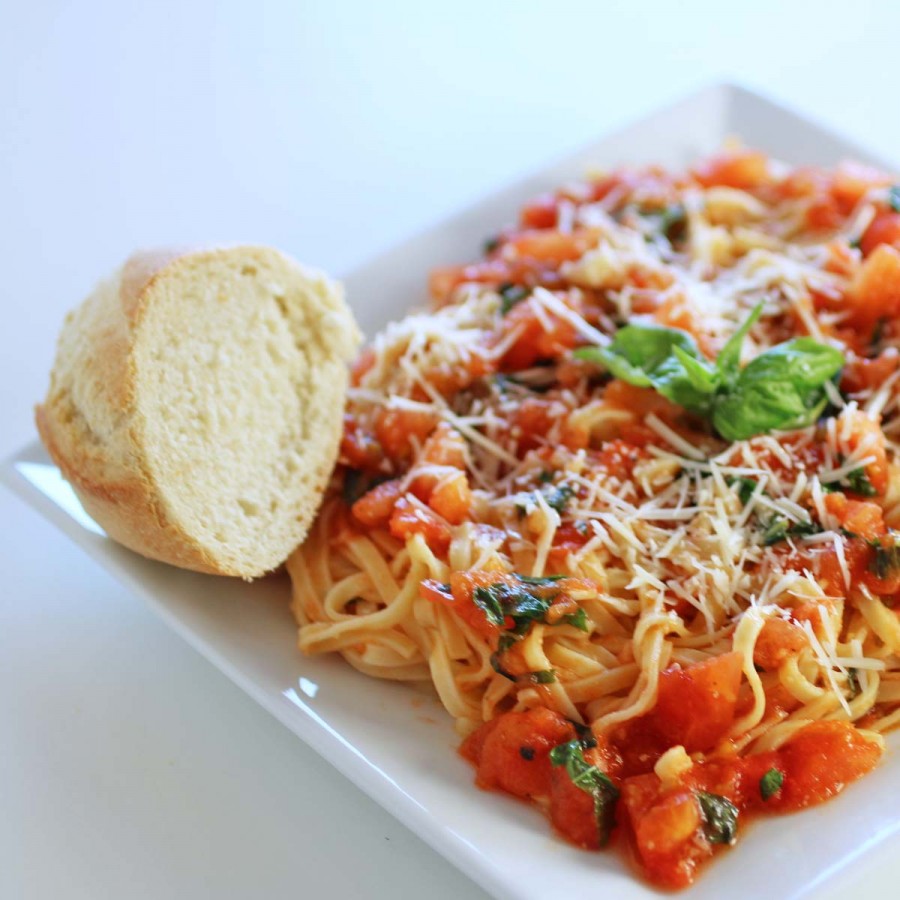 Blueberry Jam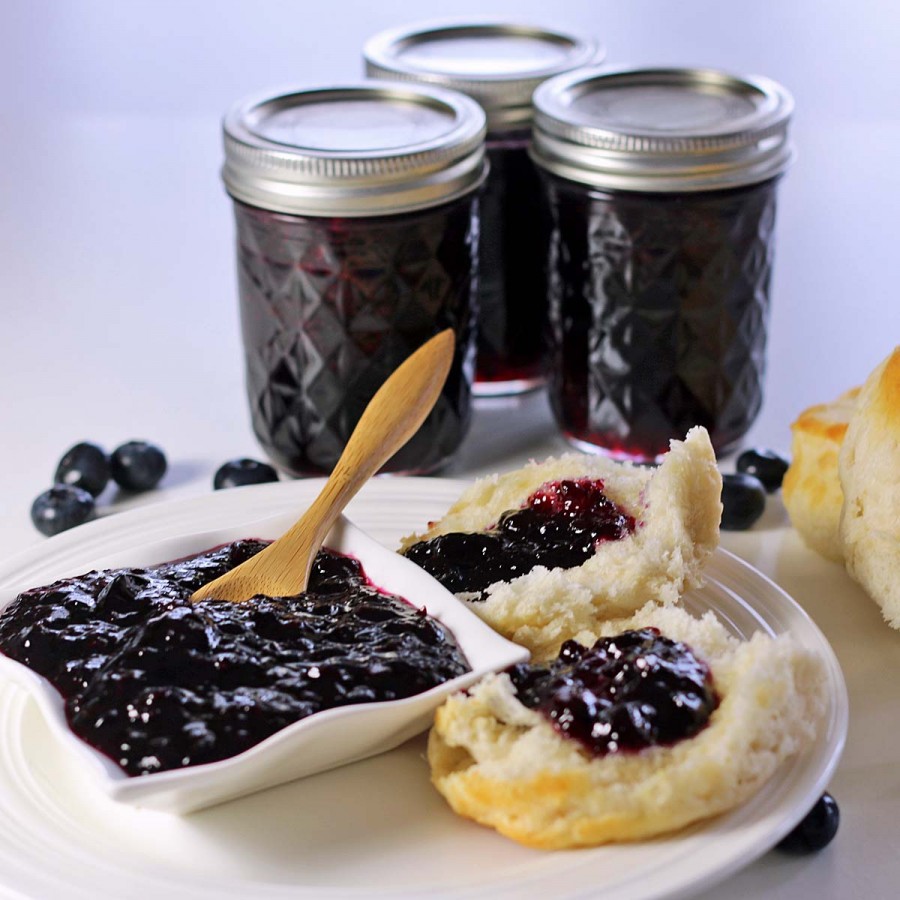 Red Peppers with Green Beans and Feta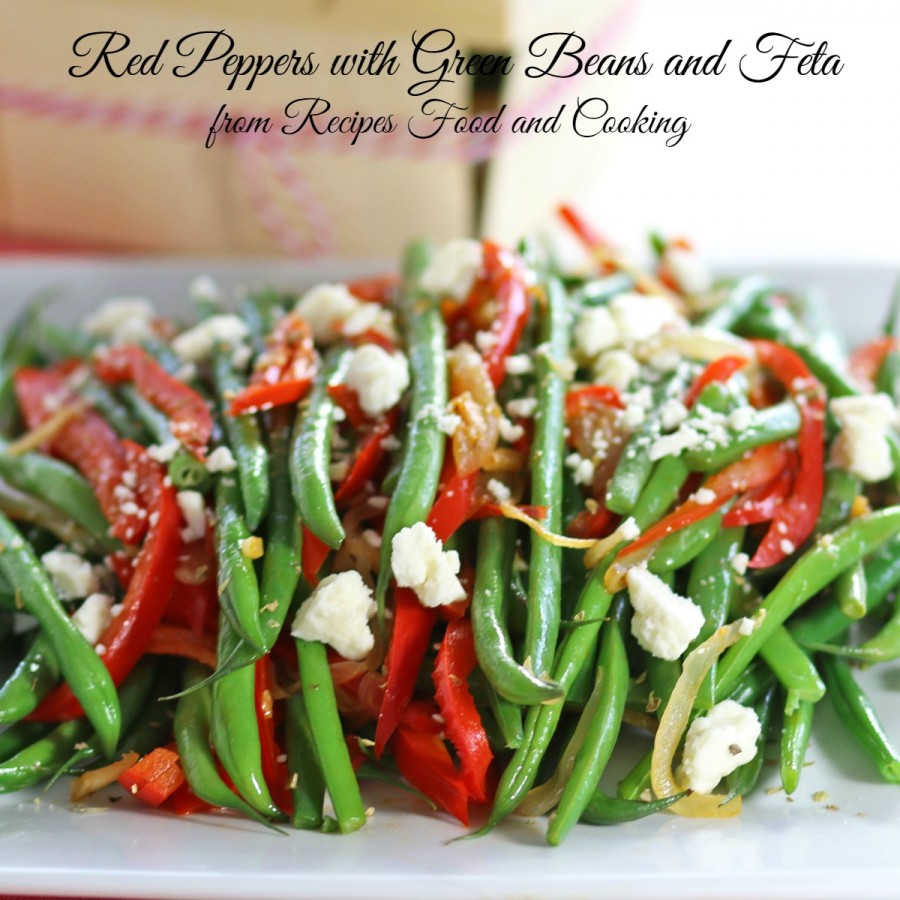 Pin It!