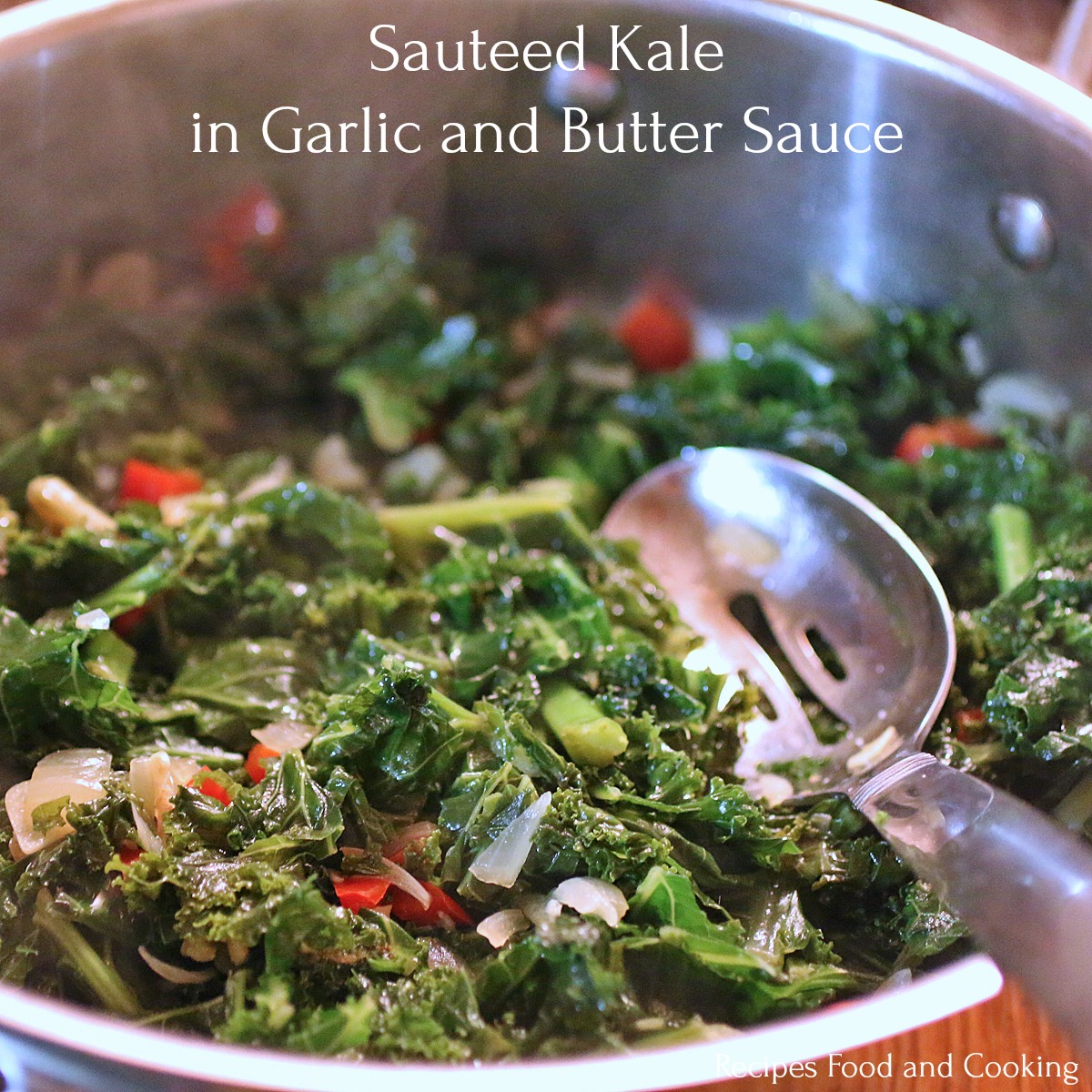 Sauteed Kale in Garlic and Butter Sauce
Would you believe I've never been a big kale fan until I was given a big bag of it last week? It was delicious cooked this way and I'm sure I'll be making it often now. Did you know that kale is packed with nutrients and is said to be one of the world's healthiest foods? Kale is a member of the cabbage family but it does not form a head. Instead you get these large leafy greens.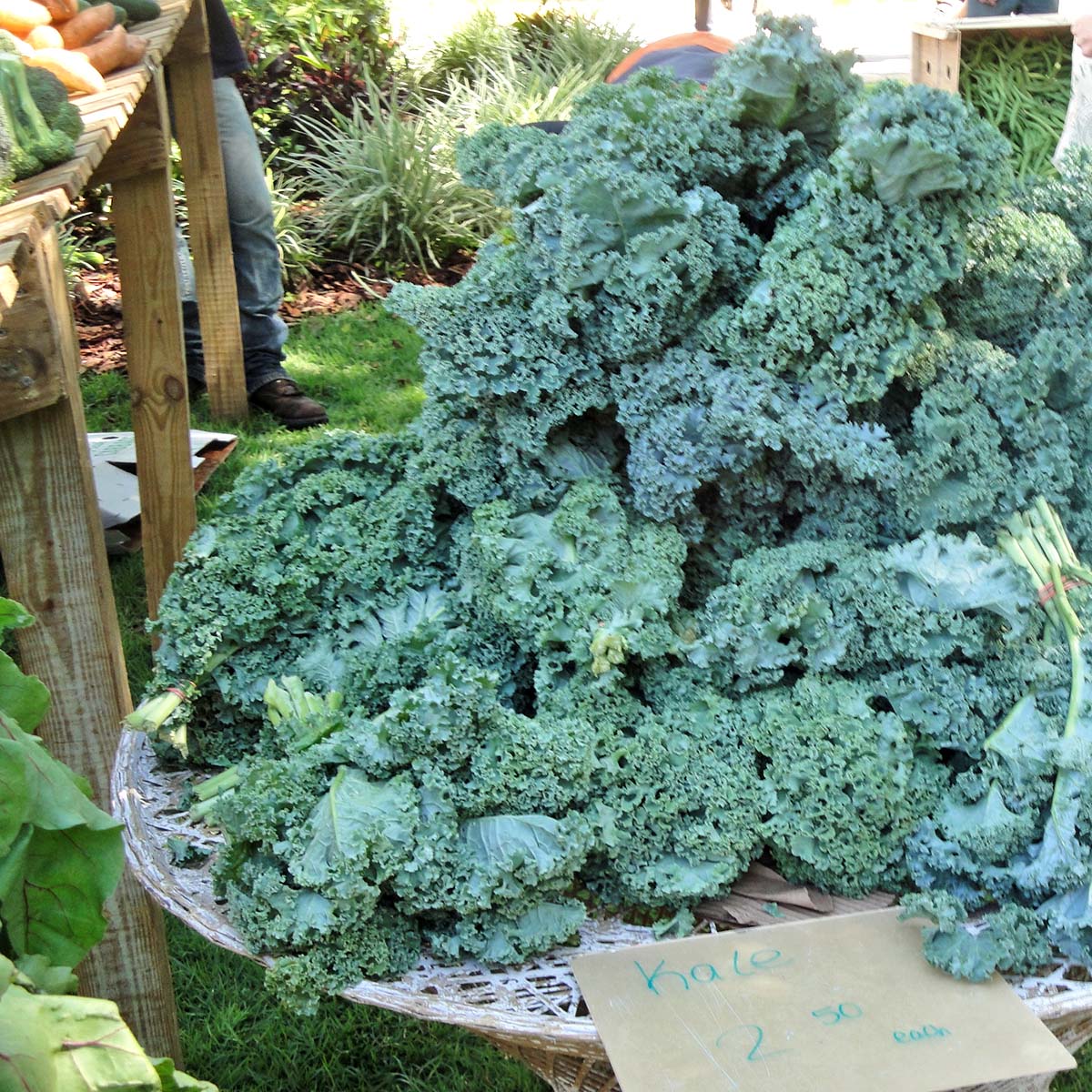 The most common kind of kale is called curly kale or Scots kale. It has hard, fibrous stems which are best removed before cooking. Kale is loaded with antioxidants, Vitamin C, Vitamin K, magnesium, potassium and Beta Carodene among others.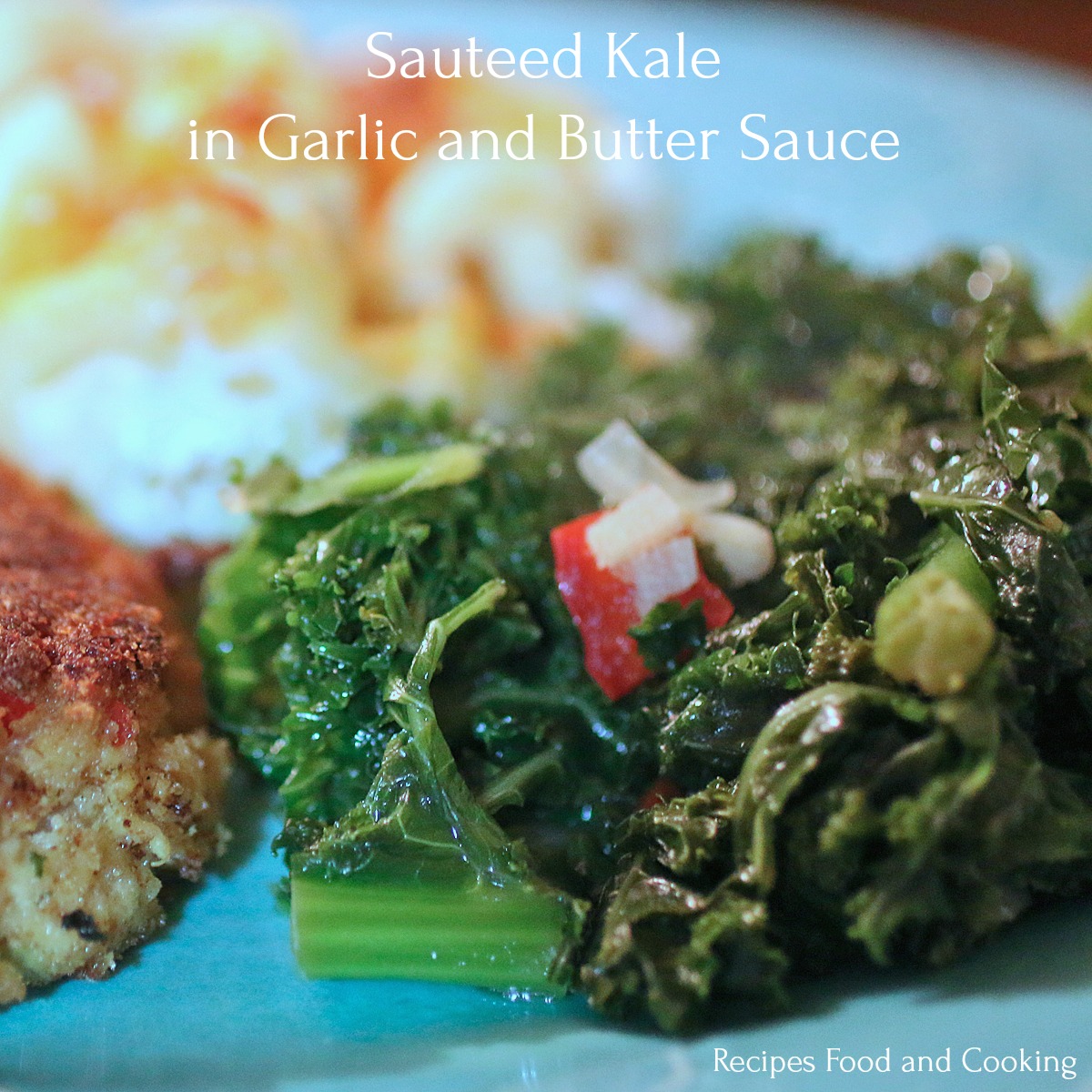 I sauteed this quickly in a little oil and then added chicken broth and cooked over medium heat until the kale got tender with the red peppers, onion and garlic. I added a teaspoon of butter off of the heat for a little additional flavor. Leftovers would make a tasty omelet or use in the stuffed mushrooms I shared the link with below.
Sauteed Kale in Garlic and Butter Sauce
Author:
Mary Ellen @ Recipes Food and Cooking
Recipe type:
Vegetable, Side Dish
Prep time:
Cook time:
Total time:
Sauteed kale with red peppers, onions and garlic cooked in chicken stock with a teaspoon of butter at the end of the cooking time. Cooks in 25 minutes.
Ingredients
2 lbs. kale
1 cup diced onion
1/2 cup chopped red pepper
3 garlic cloves - sliced
1/2 cup chicken broth
1 teaspoon oil
salt and pepper
Instructions
Wash the kale well. Remove the stalks and tear the kale into pieces.
Heat oil in a large frying pan.
Add the kale. Stir it around for about 2 minutes.
Add the red pepper, onion, garlic, salt and pepper. Cover and cook for about 20 minutes, stirring several times.
When the kale is tender taste to adjust the salt and pepper. Remove from heat.
Add butter and stir until melted.
Maybe you'd like to try our recipe for?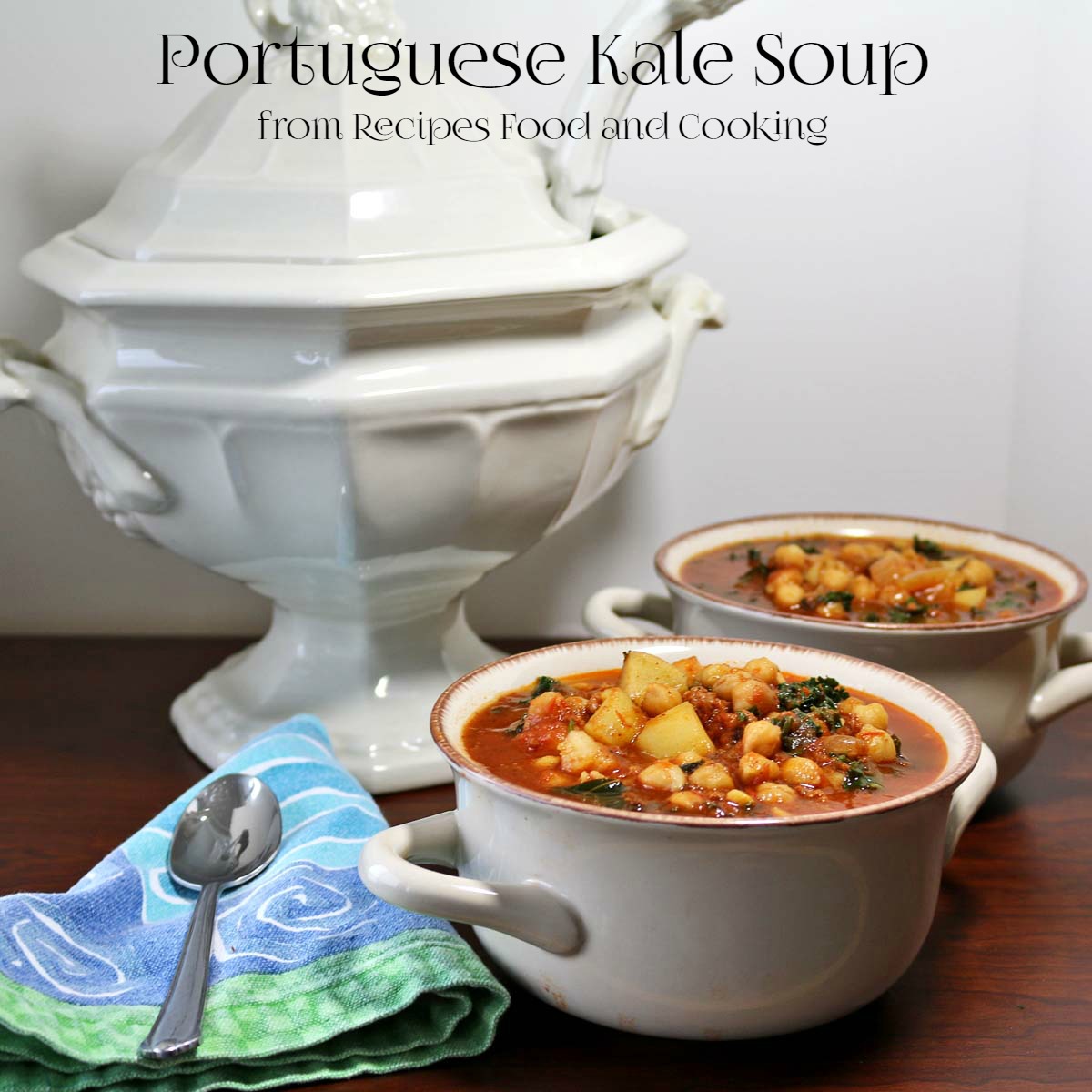 Spinach Stuffed Mushrooms – could substitute the kale recipe above for the spinach.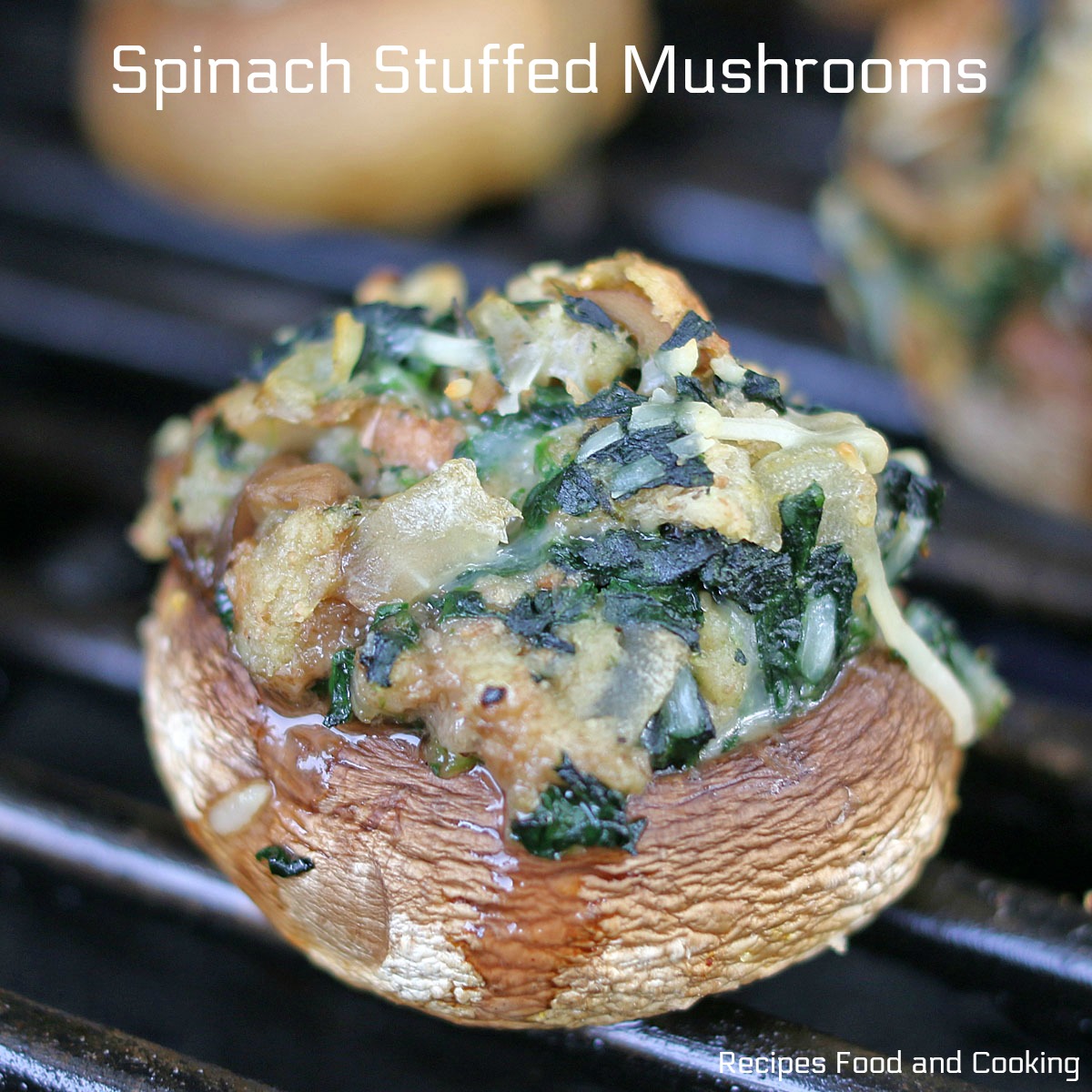 Kale Salad with Almonds, Jicama and Dried Cranberries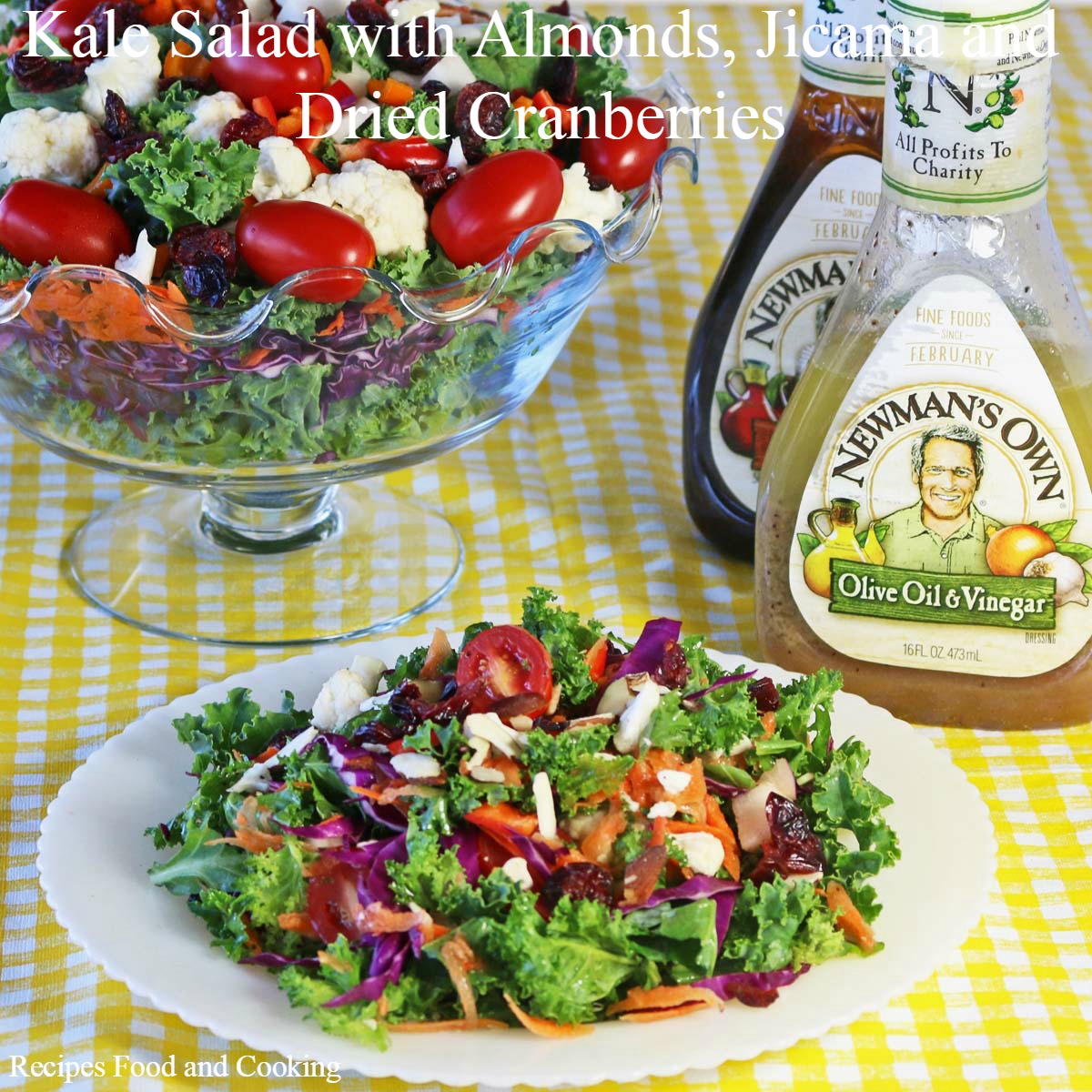 Pin It!