I was compensated by Newman's Own to create a salad recipe. I only endorse products I love! The opinions are strictly mine alone.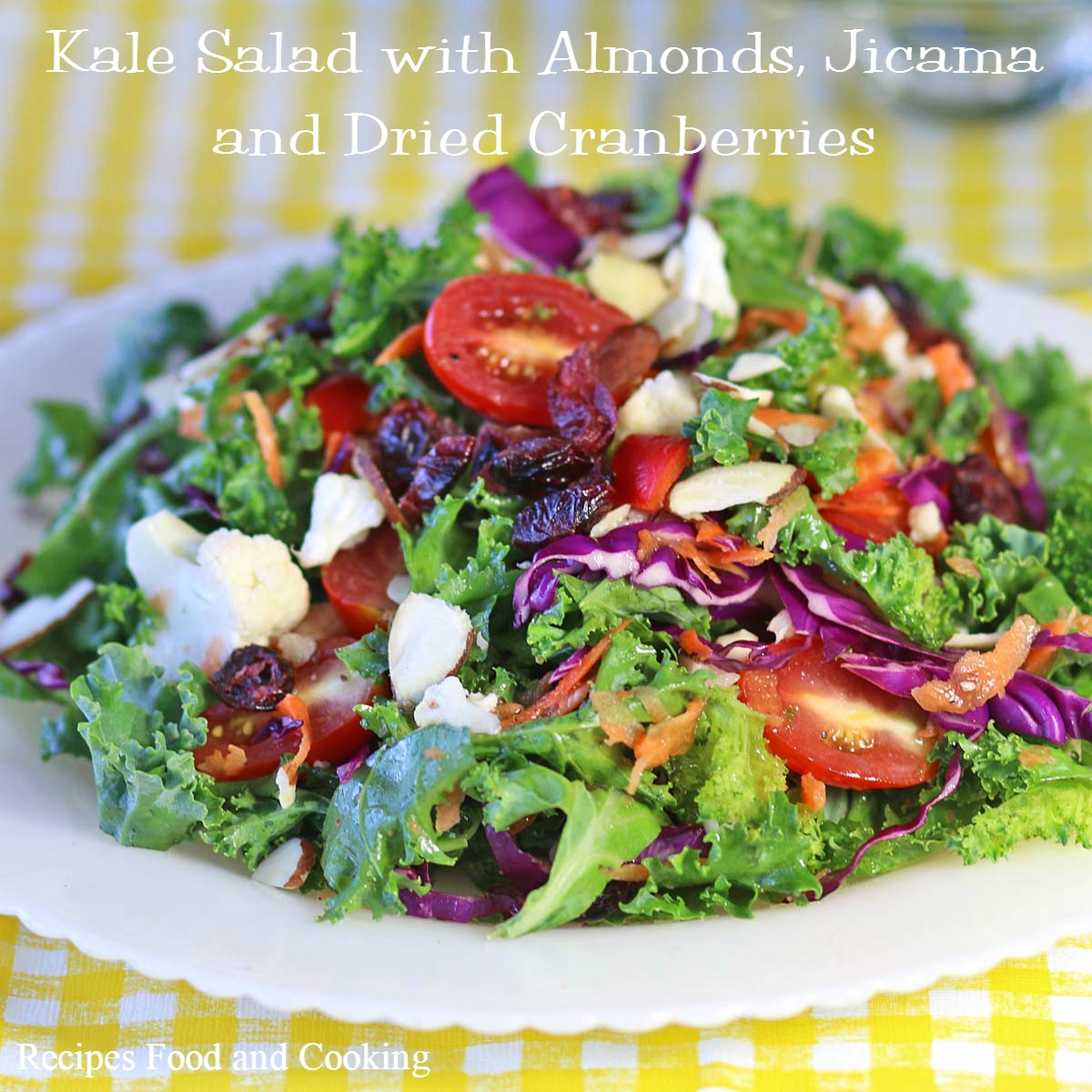 Kale Salad with Almonds, Jicama and Dried Cranberries
I'd never used kale in a salad before and I love the way it looks and tastes. I had friends over for dinner last night and I served this Kale Salad with Newman's Own Olive Oil and Vinegar Dressing. The dressing was perfect on this salad! This salad was loaded with kale, cauliflower, shredded carrots, shredded red cabbage, sweet peppers, tomatoes, jicama, dried cranberries and almonds.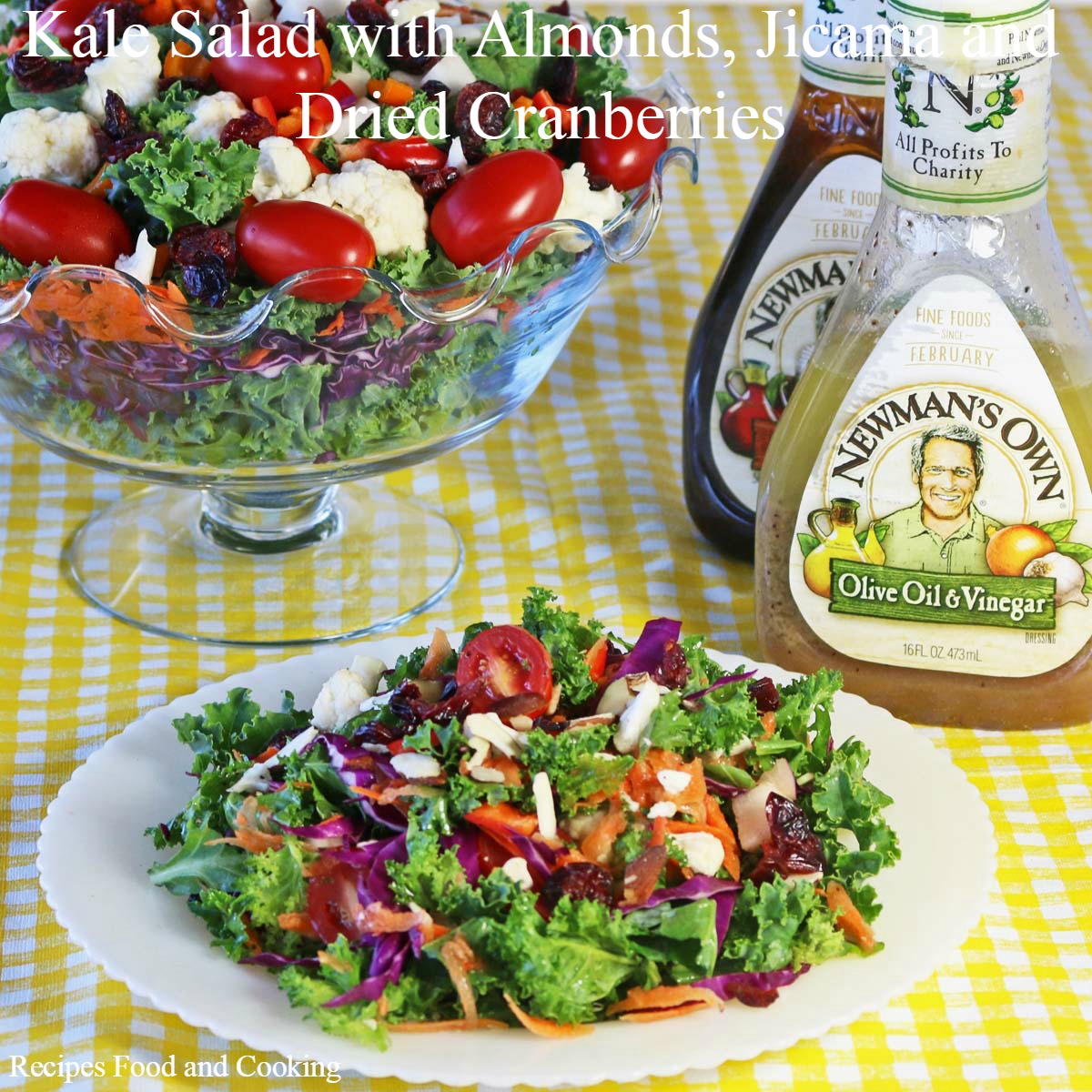 I love Newman's Own products and the good the company does for charity around the world. With every bottle of Newman's Own salad dressing that you buy, you're helping charitable causes. Did you know that all profits and royalties go to the Newman's Own Foundation? Paul Newman and Newman's Own Foundation have given more than $430 million to thousands of charities since 1982. As Paul Newman said, "From salad dressing, all blessings flow."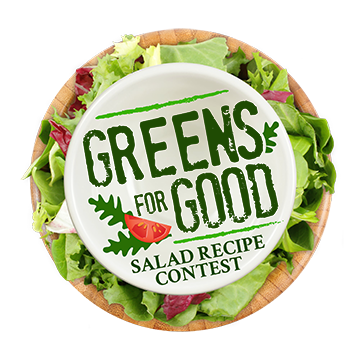 I am also happy to announce a contest Newman's Own is doing where if you win you can donate $35,000 to your favorite charity. It's called the "Greens for Good" salad recipe contest. How cool is that? Newman's Own is inviting consumers to showcase how they take their salad from ordinary to extraordinary using Newman's Own Dressing.
The contest is a perfect way to get your daily dose of greens and serve up some serious green to your favorite charitable cause if you're the winner. You have until August 21, 2015 to enter. The ten finalists will be posted online at GreensforGood  for public voting to help determine the top nine finalists and the Grand Prize winners.
On October 21, 2015, Newman's Own will announce the $35,000 grand prize winner and charity, as well as nine runners-up, who will each have $1,000 donates to a charity of their choice.



This is a great make ahead salad. Just add the cranberries and almonds before serving. Look at all that crunchy goodness!
Kale Salad with Almonds, Jicama and Dried Cranberries
Ingredients
1 bunch of kale
grape tomatoes
2 cups cauliflower florets
1 cup chopped jicama
2 shredded carrots
2 cups shredded red cabbage
1 cup chopped sweet peppers
1/2 cup sliced almonds
1/2 cup dried cranberries
Newman's Own Olive Oil and Vinegar Dressing
Instructions
Wash the kale really well. Blot with paper towels. Remove the ribs and cut the kale into 3/4 to 1 inch strips.
Shred the red cabbage into thin strips. Shred the carrots. Chop the red peppers. Chop the jimaca. Cut up the cauliflower into florets. Tomatoes can be halved if desired.
Add half of the kale to a big bowl. Add the red cabbage. Add more kale and top with the shredded carrots. Add remaining kale. Top with the remaining vegetables. At this point the salad can be covered and refrigerated.
Before serving add the almonds and cranberries. Toss the salad with the Newman's Own Olive Oil and Vinegar Dressing before serving.
Visit Newman's Own on Facebook or their website.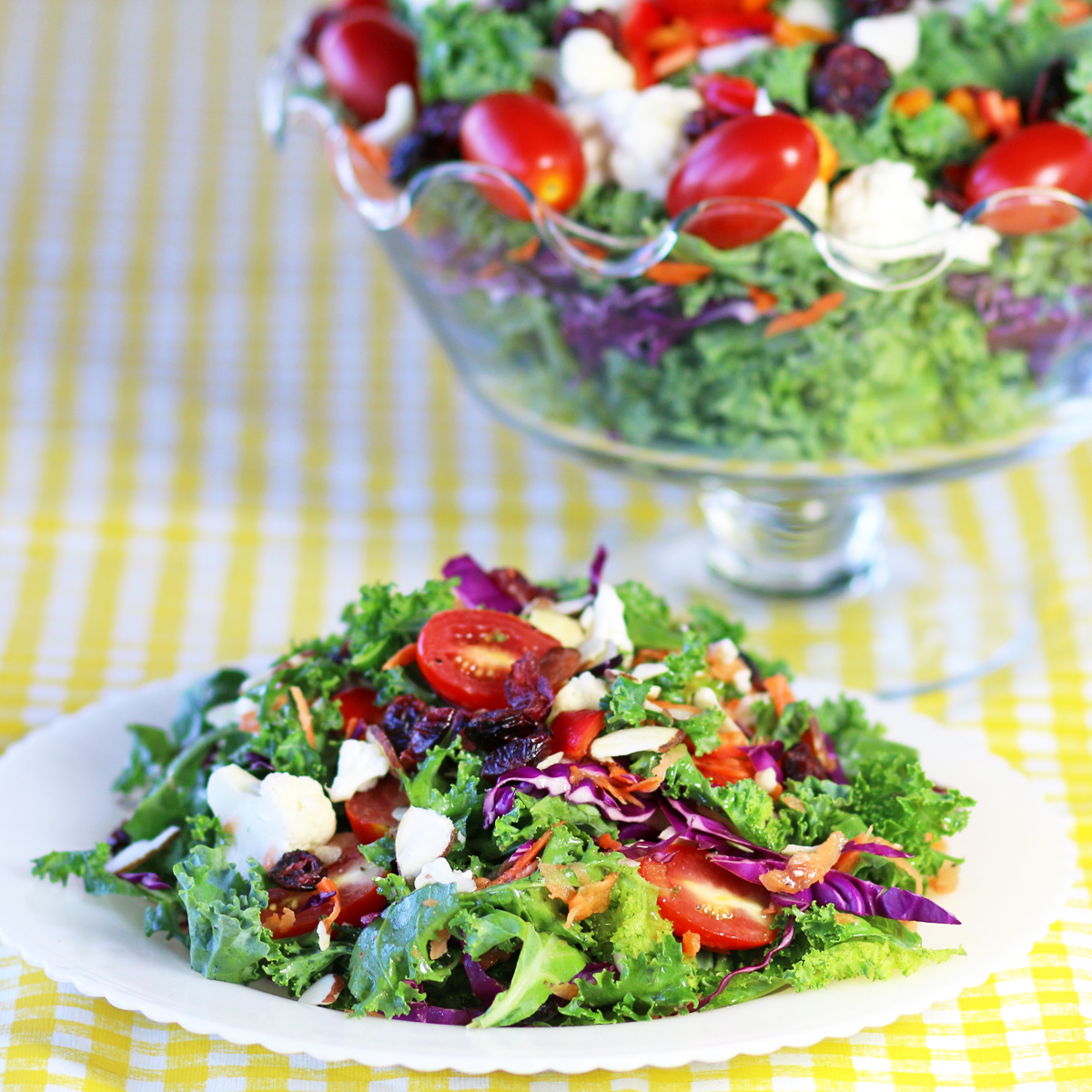 Pin It!