Meyer Lemon Chicken
Meyer lemons can be found in your supermarket now. This is a quick and easy weeknight dinner. You have about 15 minutes of prep time and then you can sit back and let your oven do the work.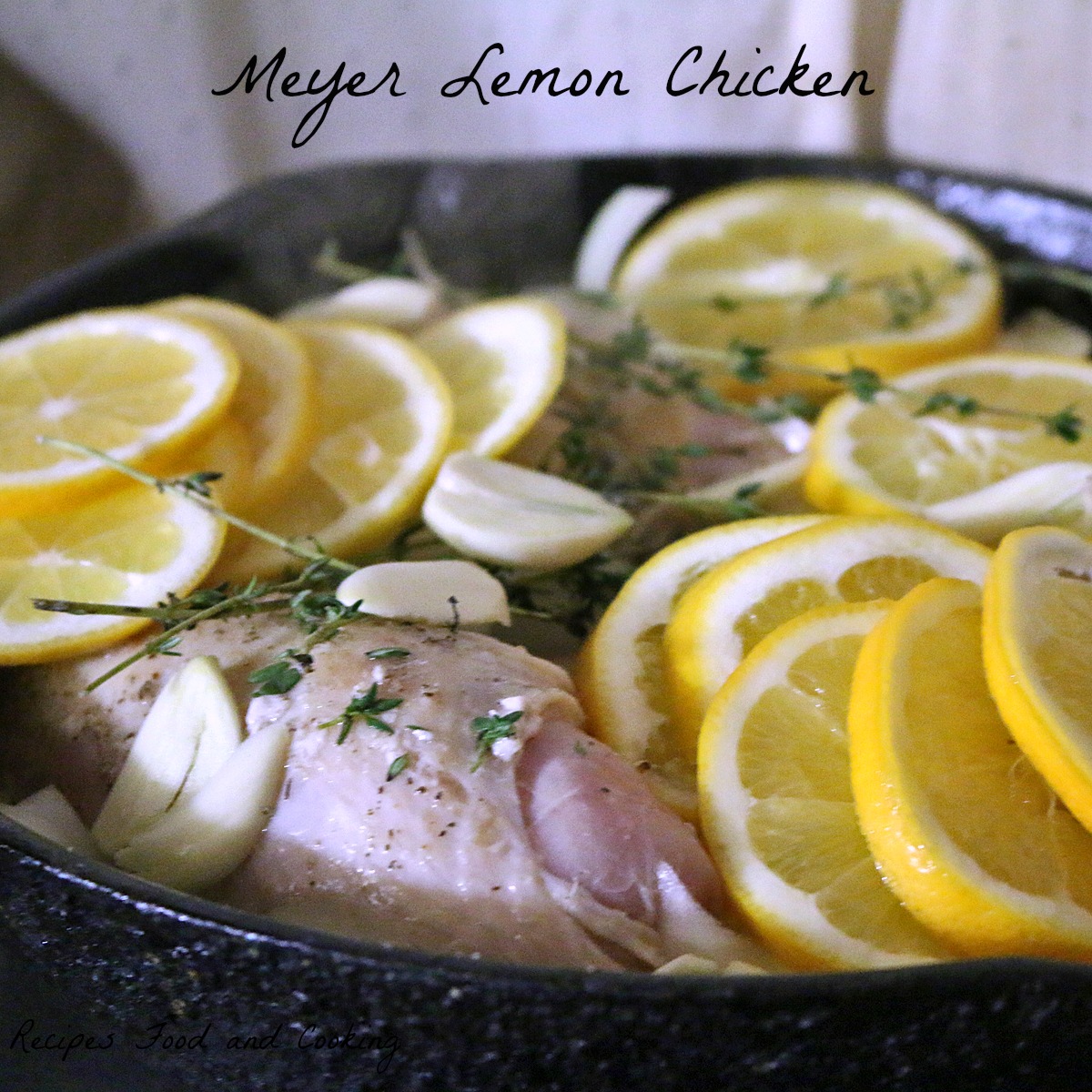 Meyer lemons are thought to be a cross between lemons and mandarin oranges and tend to be on the sweet side. The skins have a deep orange to yellow color.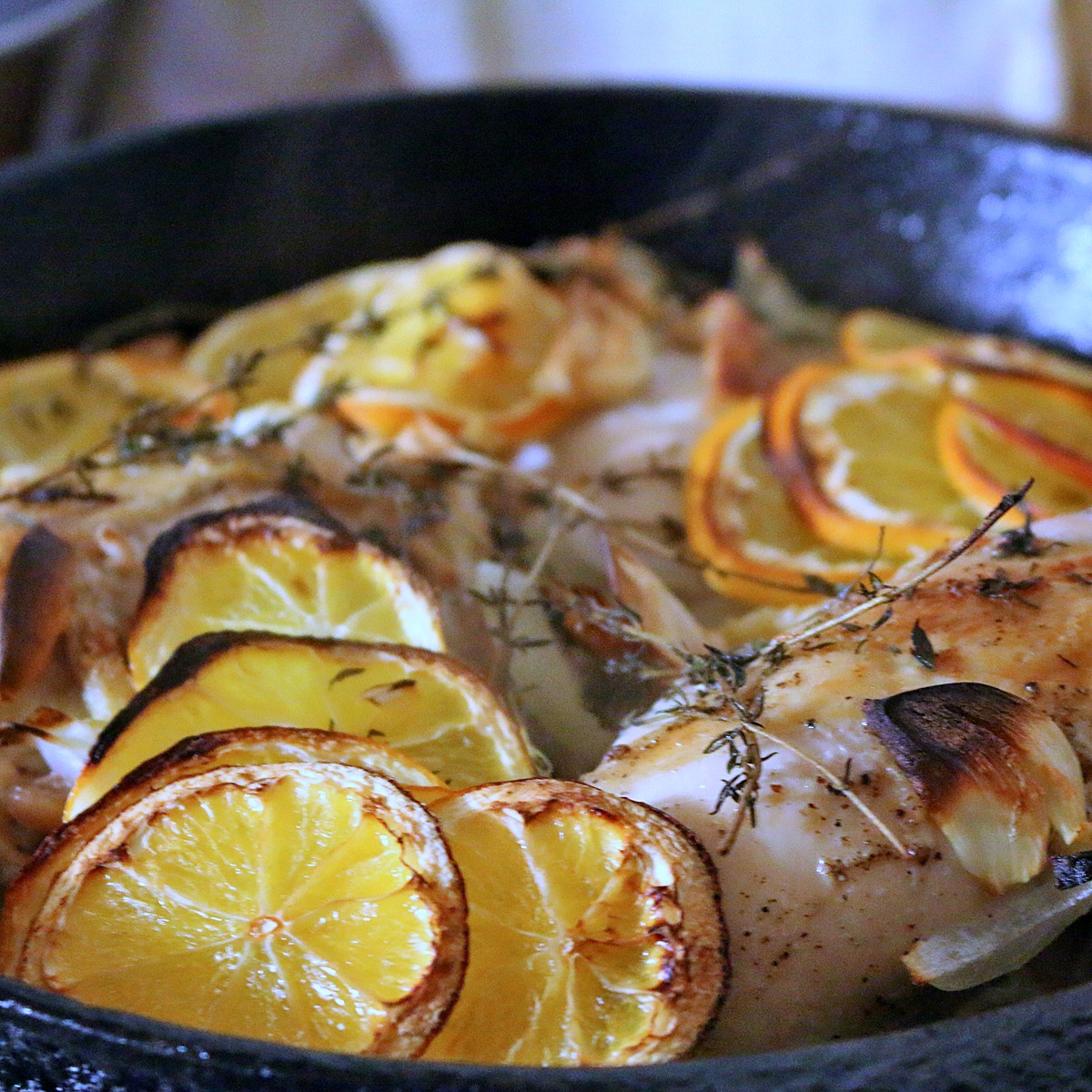 Making this dish is really easy. Season your chicken breasts with salt and pepper. Thinly slice your meyer lemons, onions and garlic. When the breasts are browned remove from pan. Add the onions and cook for several minutes. Add the garlic (you can omit or use less, we just happen to love garlic). Cook a couple more minutes. Return the chicken to the pan. Top with the meyer lemons and thyme. Bake for about 30 minutes or until chicken reaches 165 degrees.
Meyer Lemon Chicken
Author:
Mary Ellen @ Recipes Food and Cooking
Recipe type:
Chicken, Main Dish
Prep time:
Cook time:
Total time:
Meyer Lemon Chicken with fresh lemon meyer slices and fresh thyme baked in a cast iron skillet is easy enough to do for a weeknight dinner.
Ingredients
4 chicken breasts
1 tablespoon oil
2 meyer lemons
1 onion
4 - 5 sprigs fresh thyme
4 garlic cloves
salt and pepper
Instructions
Preheat oven to 350 degrees.
Brown the chicken in the oil after seasoning them with the salt and pepper.
Remove chicken from pan and add onions. Halfway thru cooking them add the garlic. When the onions are translucent (about 5 minutes) add the chicken pieces back to the pan.
Thinly slice the meyer lemons. Layer around the chicken. Add the fresh thyme.
Bake for 30 minutes until the chicken reaches 165 degrees and juices run clear.
Maybe you'd like to try our recipe for?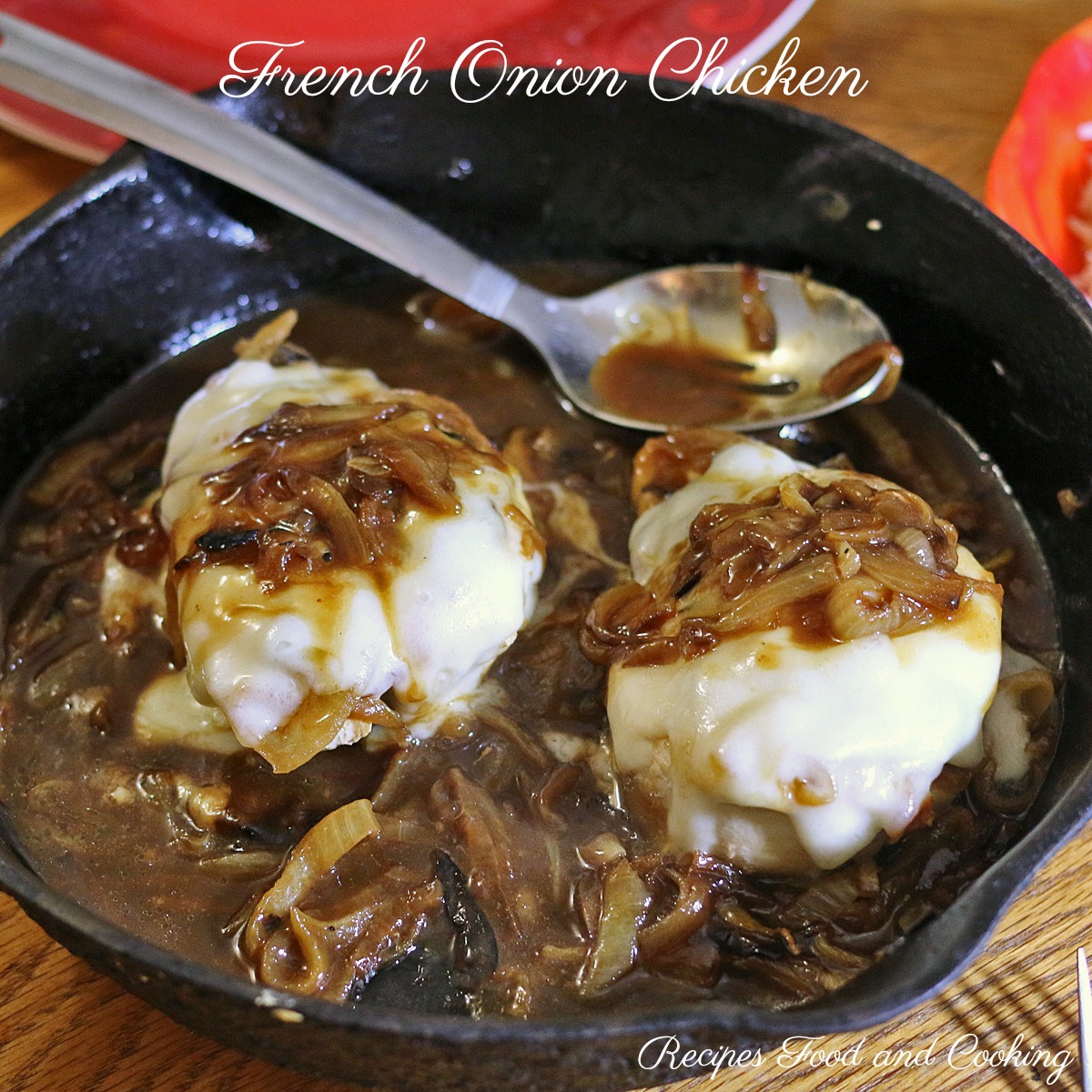 Kamado Grill Lemon Pepper Chicken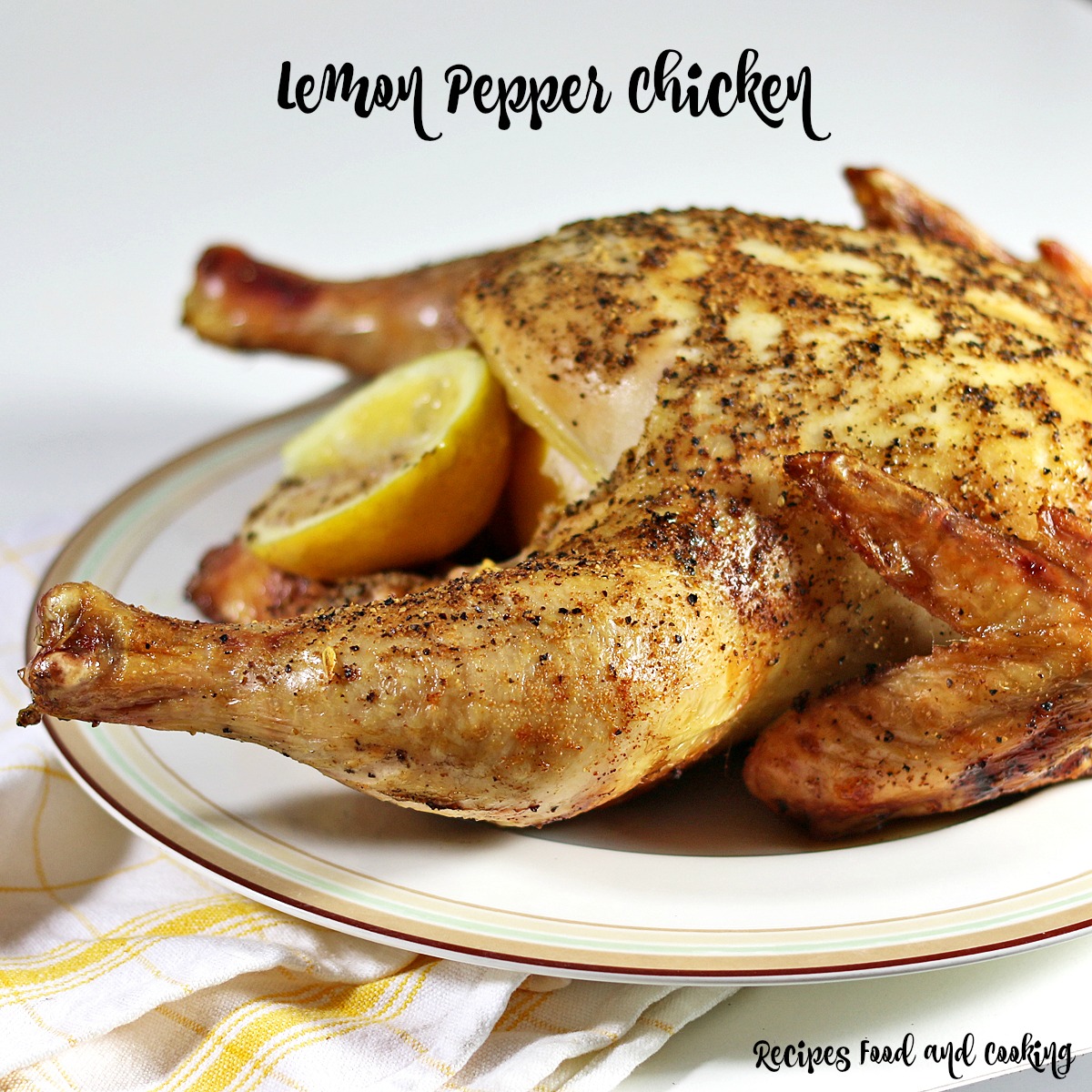 Pin It!