Spinach Stuffed Mushrooms
On Sundays we usually have a lazy kind of day when we can. This morning we slept in and didn't have breakfast until well after 11. We always have a late dinner so this afternoon I made these Spinach Stuffed Mushrooms for a snack.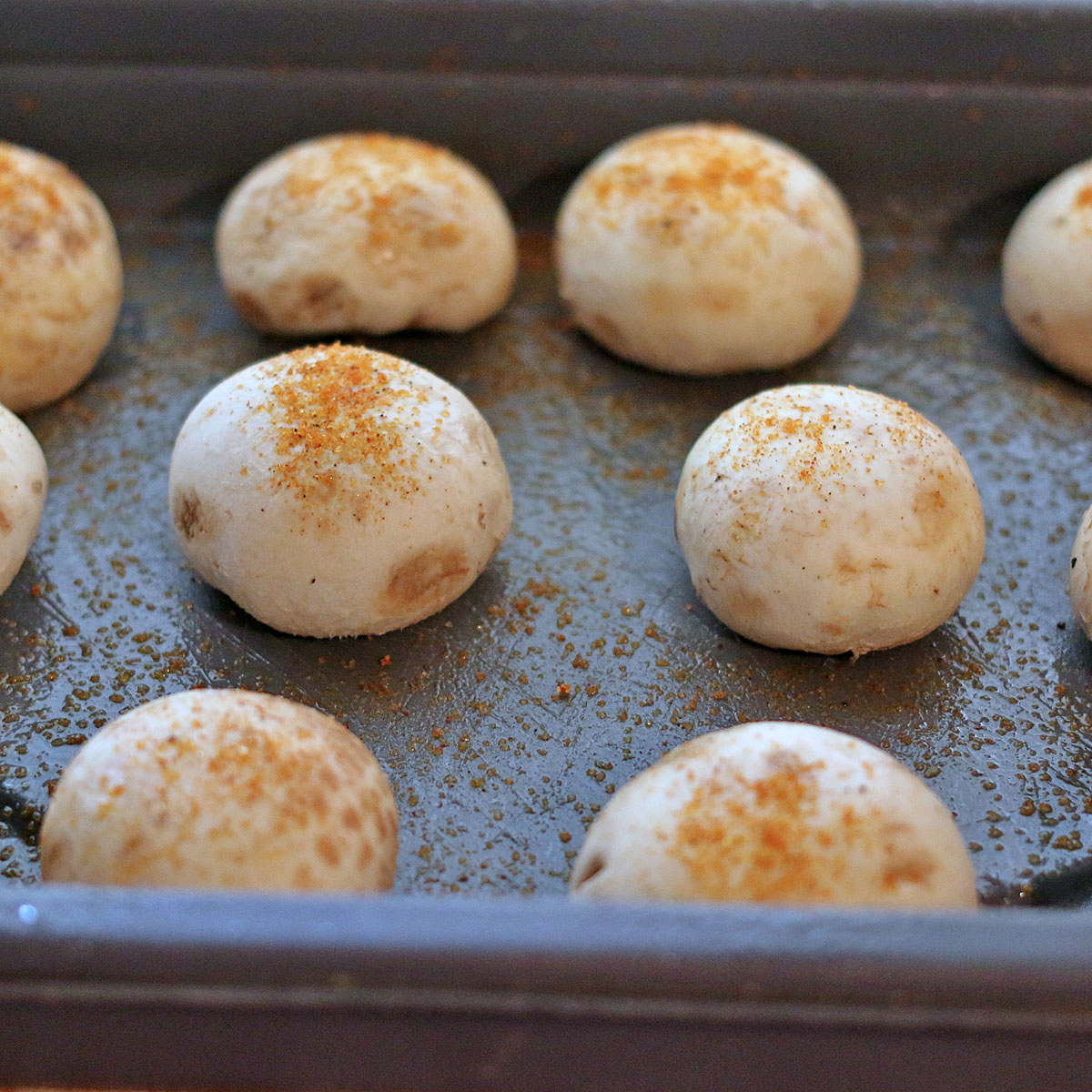 Season the mushrooms with season salt.
When buying fresh mushrooms always look for one that are whole with the caps intact. Avoid those that are discolored or have dry, shriveled patches. They should be faintly damp but not moist or slimy. Store the mushrooms in the container you bought them in. The packaging is designed to let the mushrooms breath. To clean the mushrooms I brush off the mushrooms with a paper towel. You can also run them under cold water but if you do I would suggest giving them a spin in a salad spinner. Use right away.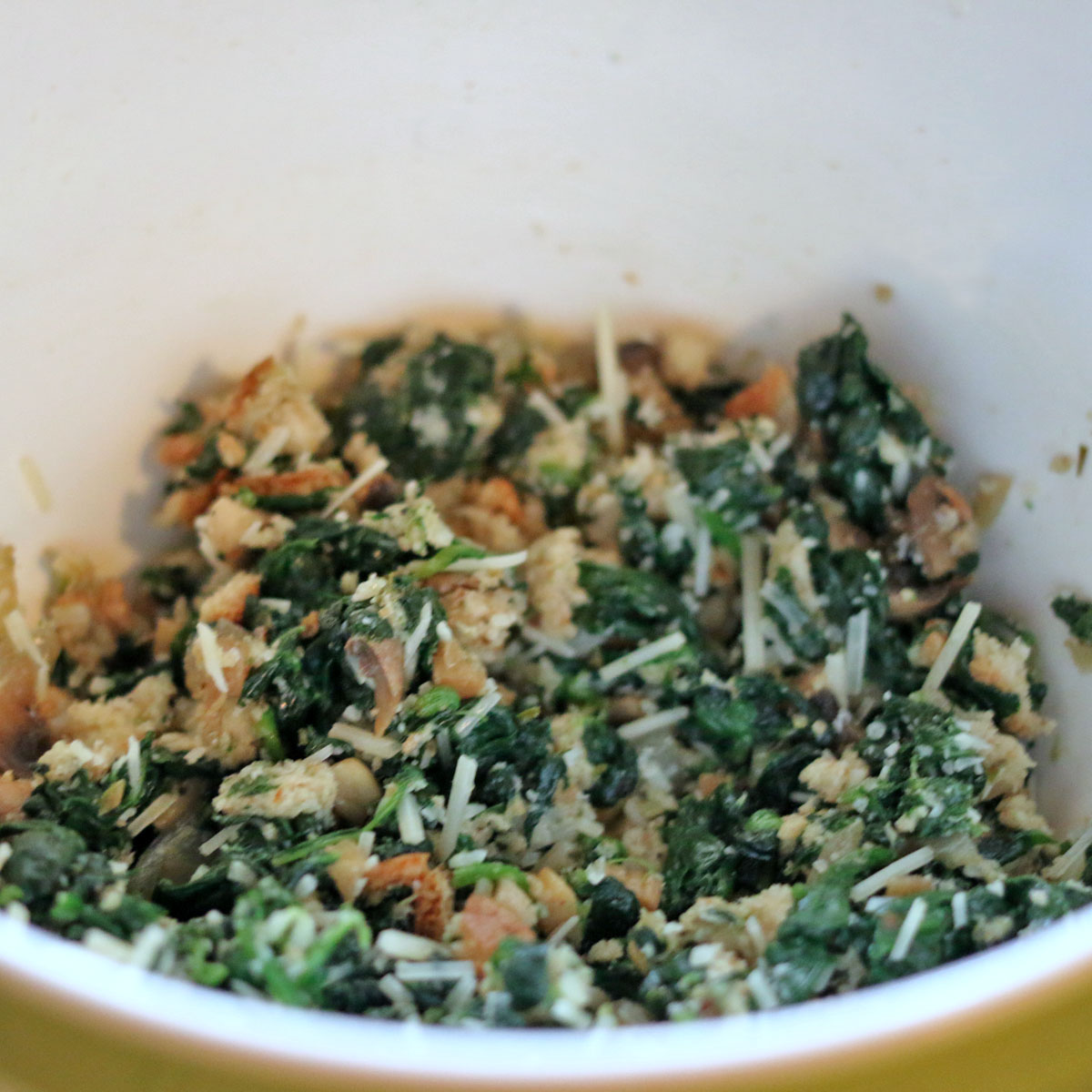 Mix the stuffing ingredients together. I used whole wheat bread to make the stuffing but white will work just fine.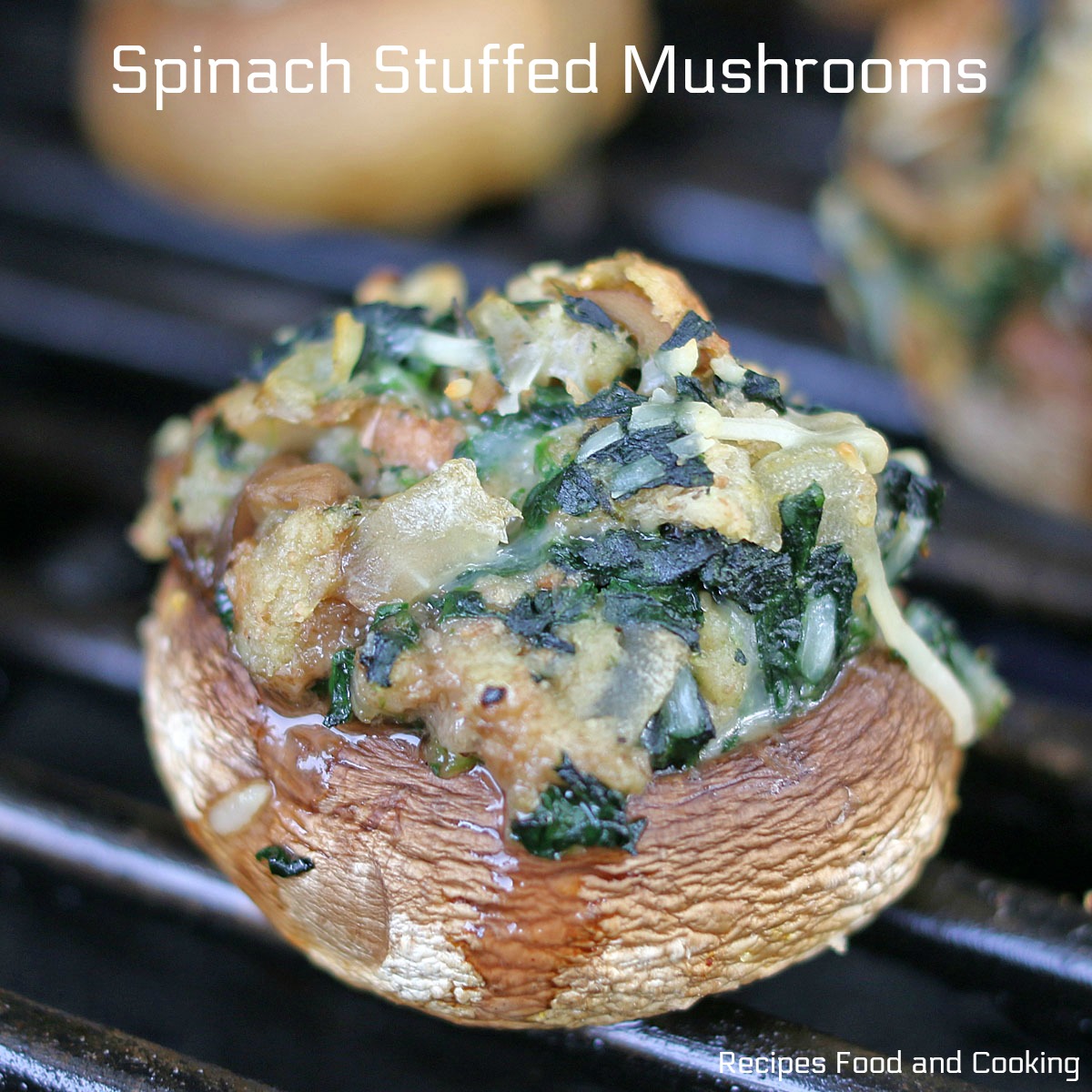 Mushrooms at this point had been on the grill for almost 10 minutes. I rotated them several times.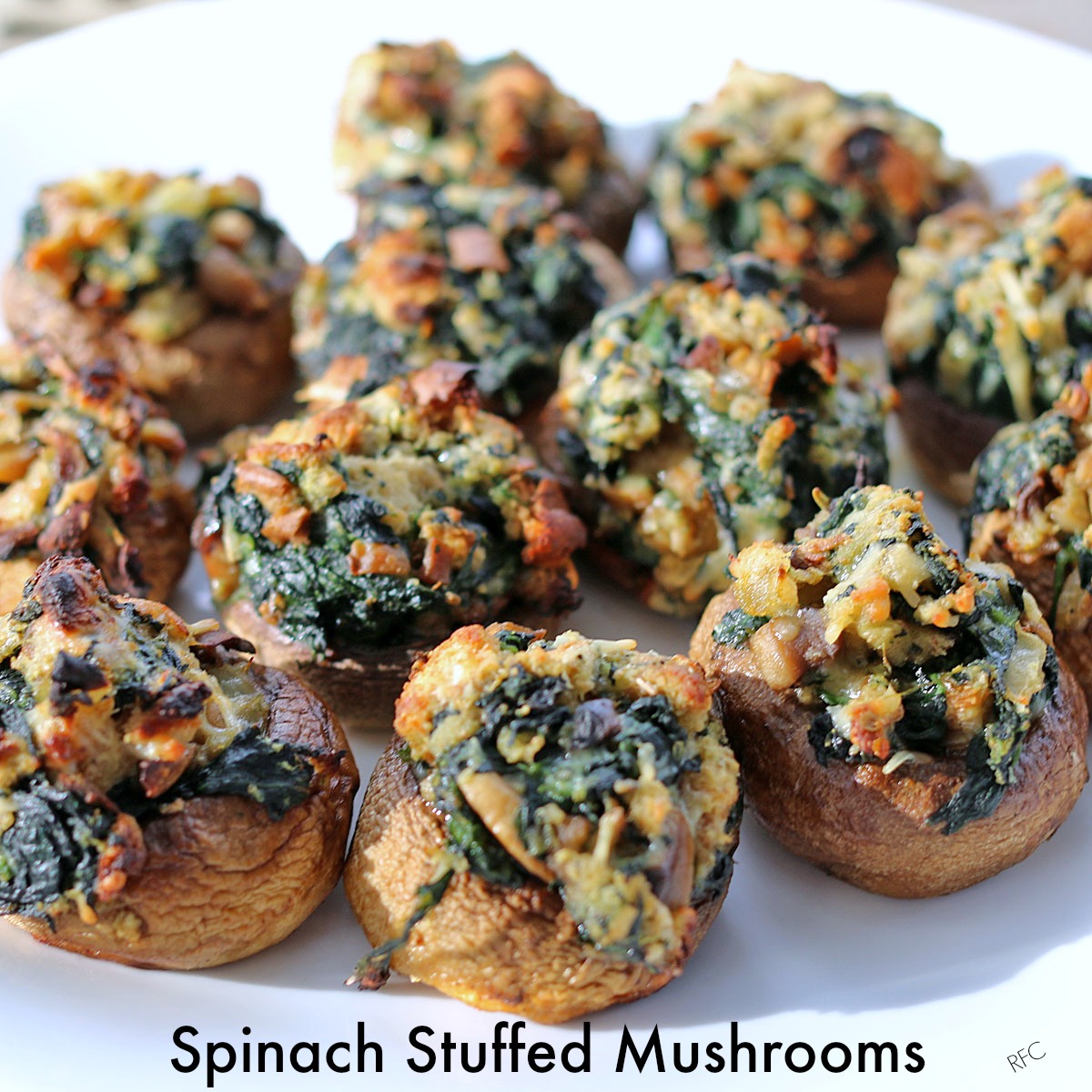 Spinach Stuffed Mushrooms
Author:
Mary Ellen @ Recipes Food and Cooking
Recipe type:
Appetizers, Mushroom
Prep time:
Cook time:
Total time:
Serves:
1 dozen stuffed mushrooms
Mushrooms stuffed with a fresh spinach, onion, dill and parmesan cheese cooked on the gas grill.
Ingredients
1 10 oz. package fresh spinach
1/2 cup chopped onion
2 - 3 tablespoons butter
1/2 teaspoon dried dill weed
2 slices bread
16 oz. large mushrooms
season salt
cooking spray
Instructions
Clean mushrooms with a dry cloth. Remove stems and reserve. Place mushrooms bottom side down on a cookie sheet.
Place spinach in a large pan with a lid. Add a couple inches of water. Cook quickly until spinach is steamed, about 4 - 5 minutes. Drain well and cool. Roughly chop the spinach. Add to a small bowl.
Chop the mushroom stems. Chop the onions and cook them until translucent with the dill weed with the stem pieces. Add to the spinach.
Tear the bread into as small of pieces as you can get it.
Add the parmesan cheese and mix well.
Spray the tops of the mushrooms with cooking spray. Season with the season salt. Turn the mushrooms over.
Stuff the mushrooms with the spinach mixture.
Put the mushrooms on a gas grill at low heat. Rotate a couple of times. It will take about 20 minutes for the mushrooms to cook depending on their size.
Serve.
Maybe you'd like to try our recipe for?
Jalapeno Parmesan Cheese Crisps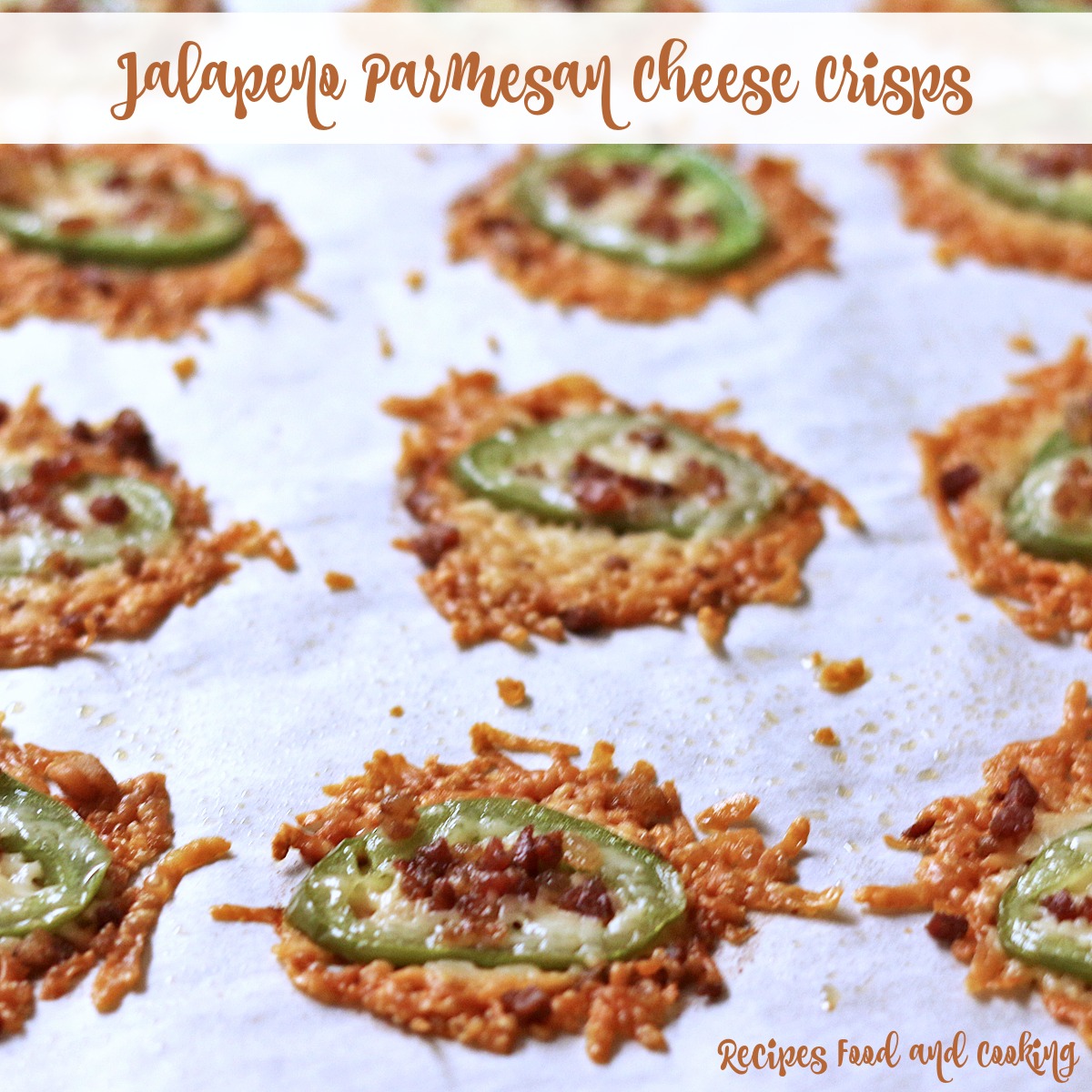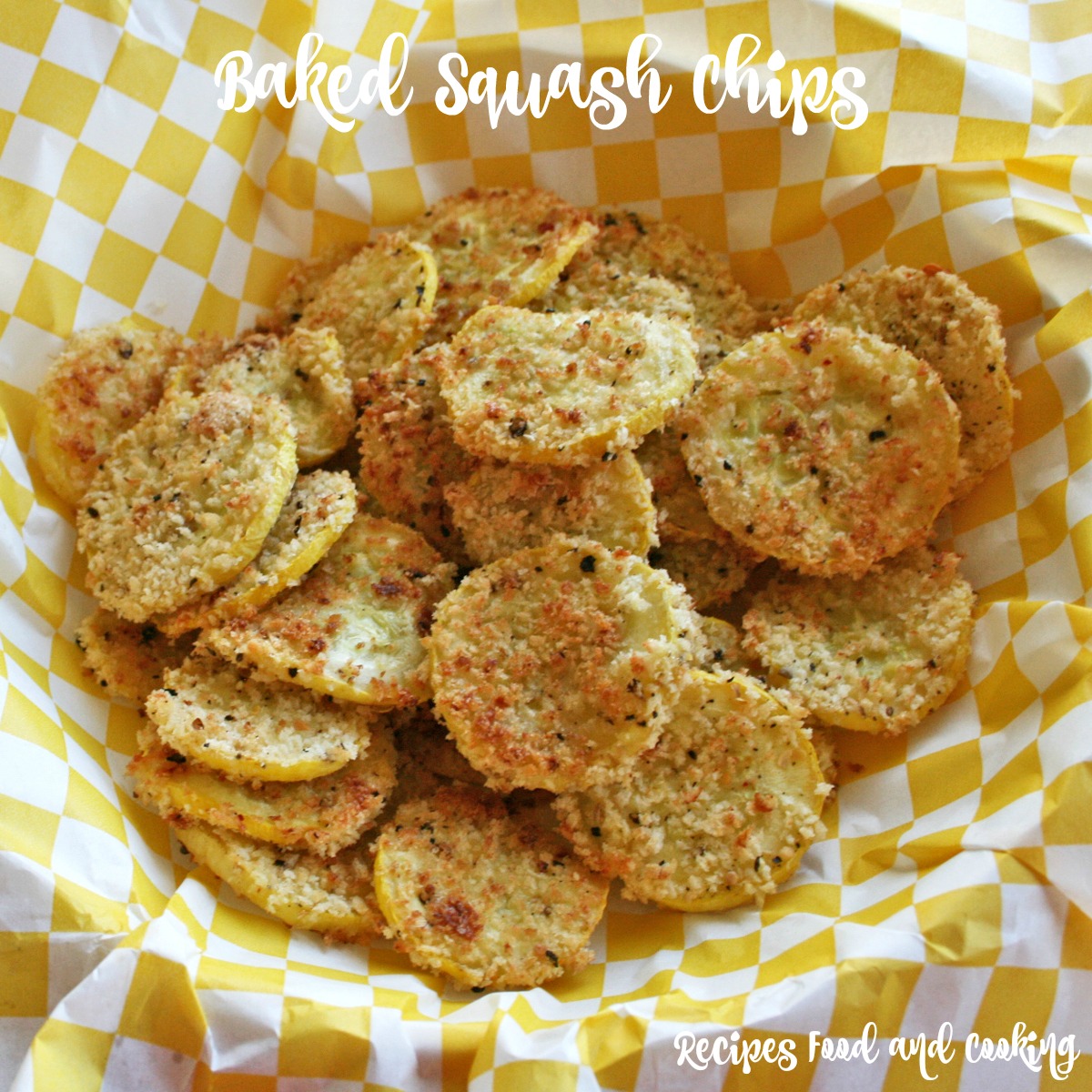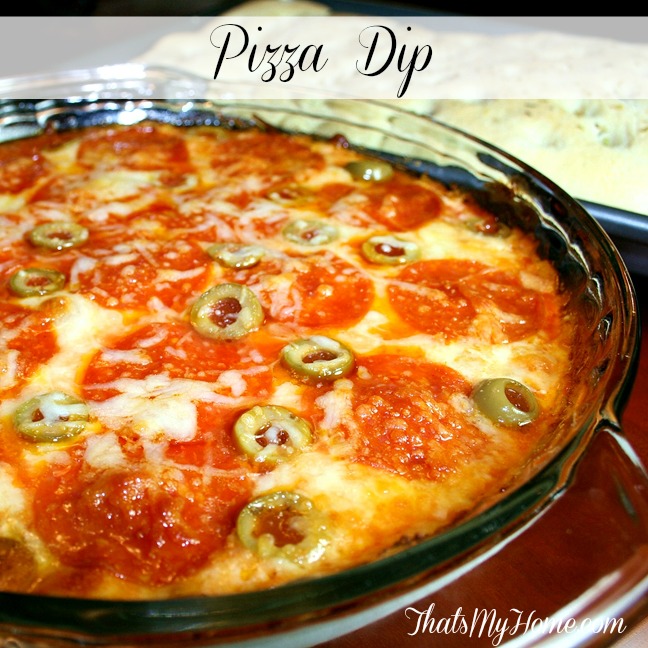 Pin It!