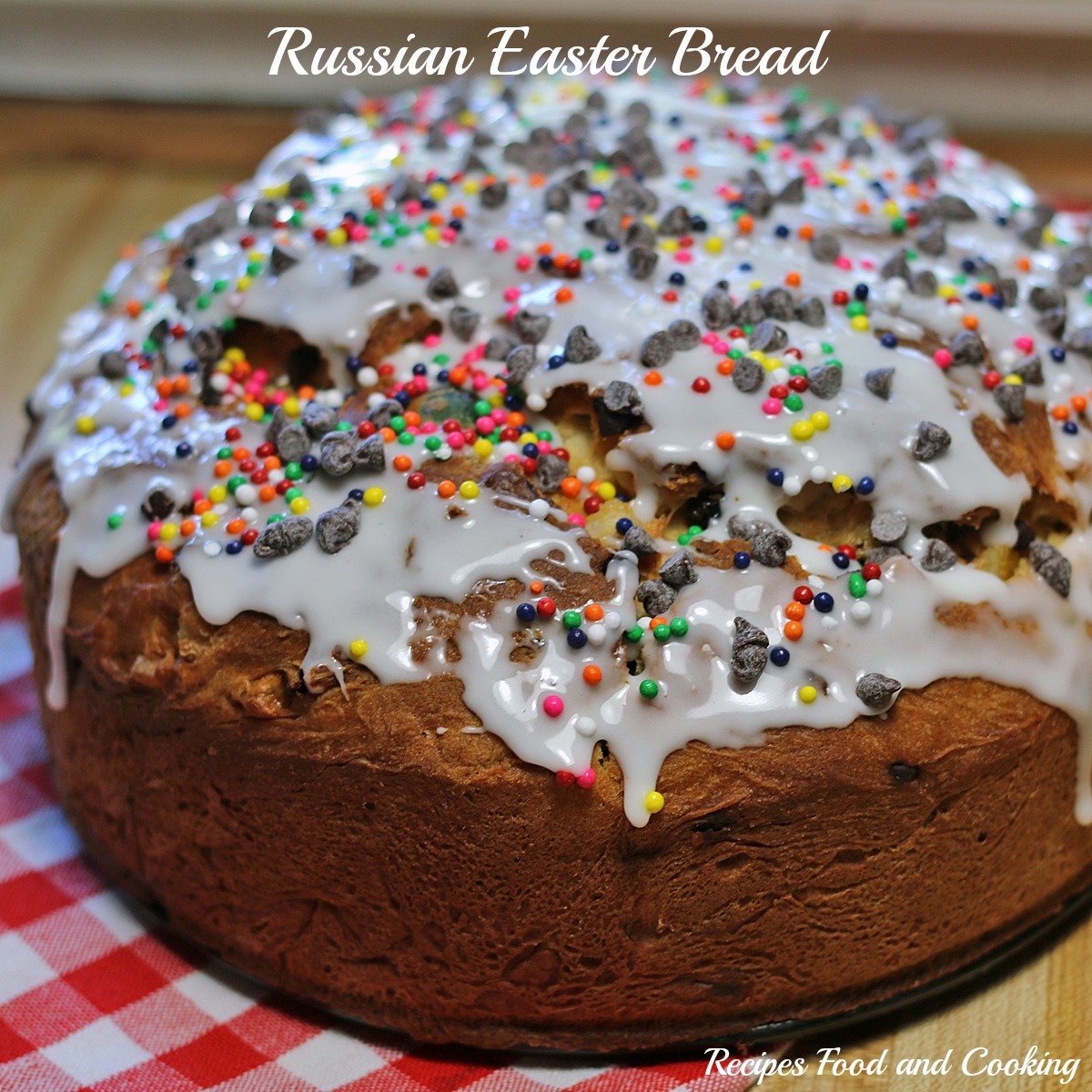 Russian Easter Bread
I can't believe Easter is right around the corner! One thing I love to include when I do an Easter Brunch is this delicious Russian Easter Bread. It is full of candied cherries, candied pineapple, raisins and chocolate, orange peel and fresh lemon peel with a hint of cardamon. You can use any mixture of fruit you like but I really do like this combination. I am really fortunate that I got a shipment of assorted candied fruits from Paradise in Plant City, FL. this year.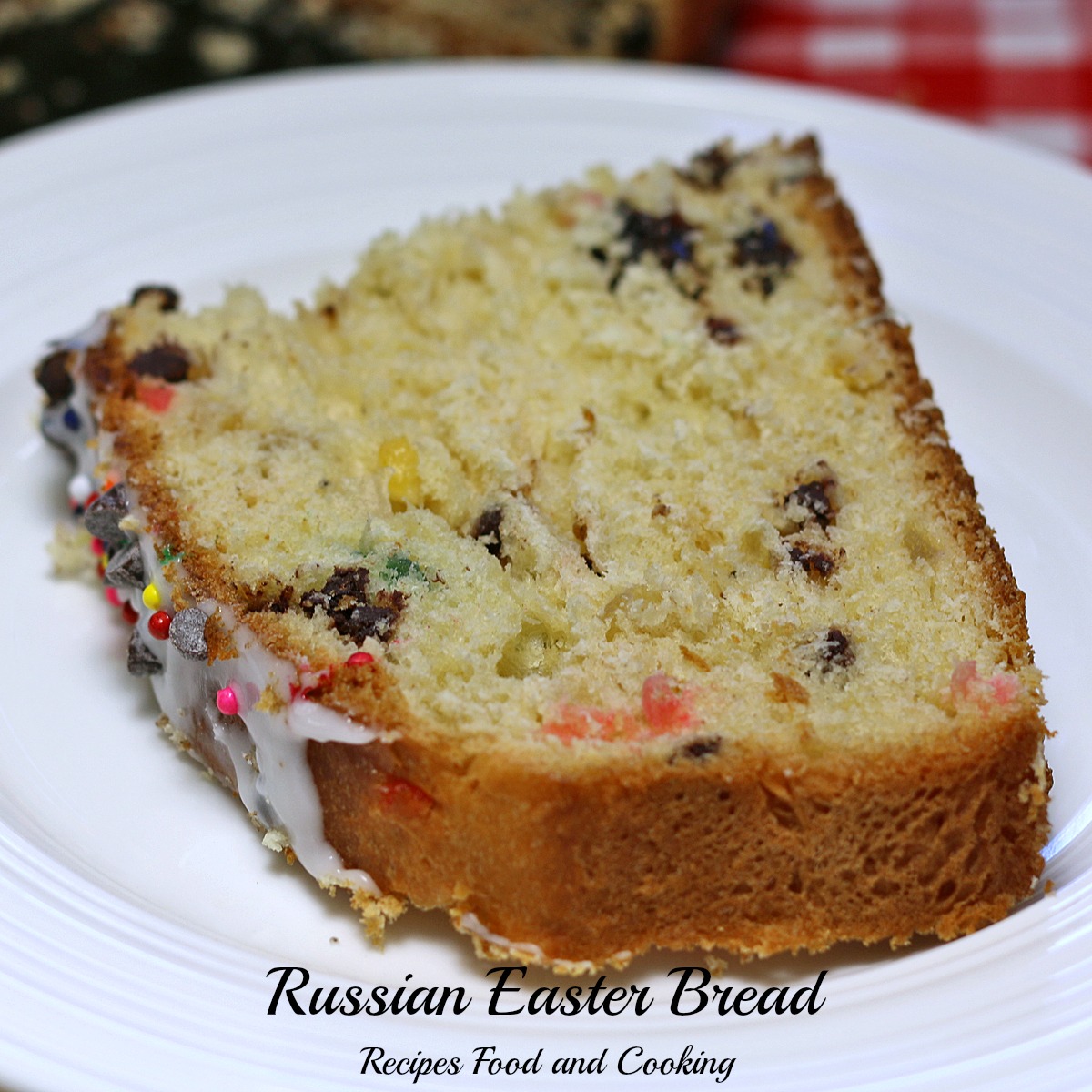 I'd never used cardamon until a few years ago when I decided to give it a try. I love the flavor! Cardamom is the world's third most expensive spice after vanilla and saffron. Cardamom has a strong and fragrant flavor. It is best bought in the seed pods because it quickly loses it's flavor when crushed if not used immediately. The ones I use are the green ones, there are also black ones. The skin is thin and it is easy to smash them to get out the flavorful insides. I use the bottom of a flat measuring cup to smash the pods and then remove the dark part inside. To use it I then use a knife to chop up into fine pieces or a mortar and pestle. For this bread I used 8 pods. You could also substitute cinnamon and nutmeg. It's not quite the same flavor but will work.It is widely used in Indian cooking as well as the Middle East, Germany, Sweden, Norway, and Finland.
If you have never tried cardamom before I really hope you do. I buy mine from Penzey's. I just about use Penzey's spices exclusively since I discovered them years ago. If you've never tried them give them a try, you can shop their online catalog if there isn't a store near you. One of the benefits of shopping at the store is they have jars of every spice they sell for you to see and smell in canister jars. When you walk in the door of any of their stores the smell of spices hits you at the door! I also love the fact that you can buy in different quantities of any of the spices. Their cinnamon is the best! Wait until you see all of the varieties! I used  to buy them all usually but they came out with their own blend a few years ago and I use that now for most baking. Oh, and no they did not pay me to talk about them. I just am one of their biggest fans!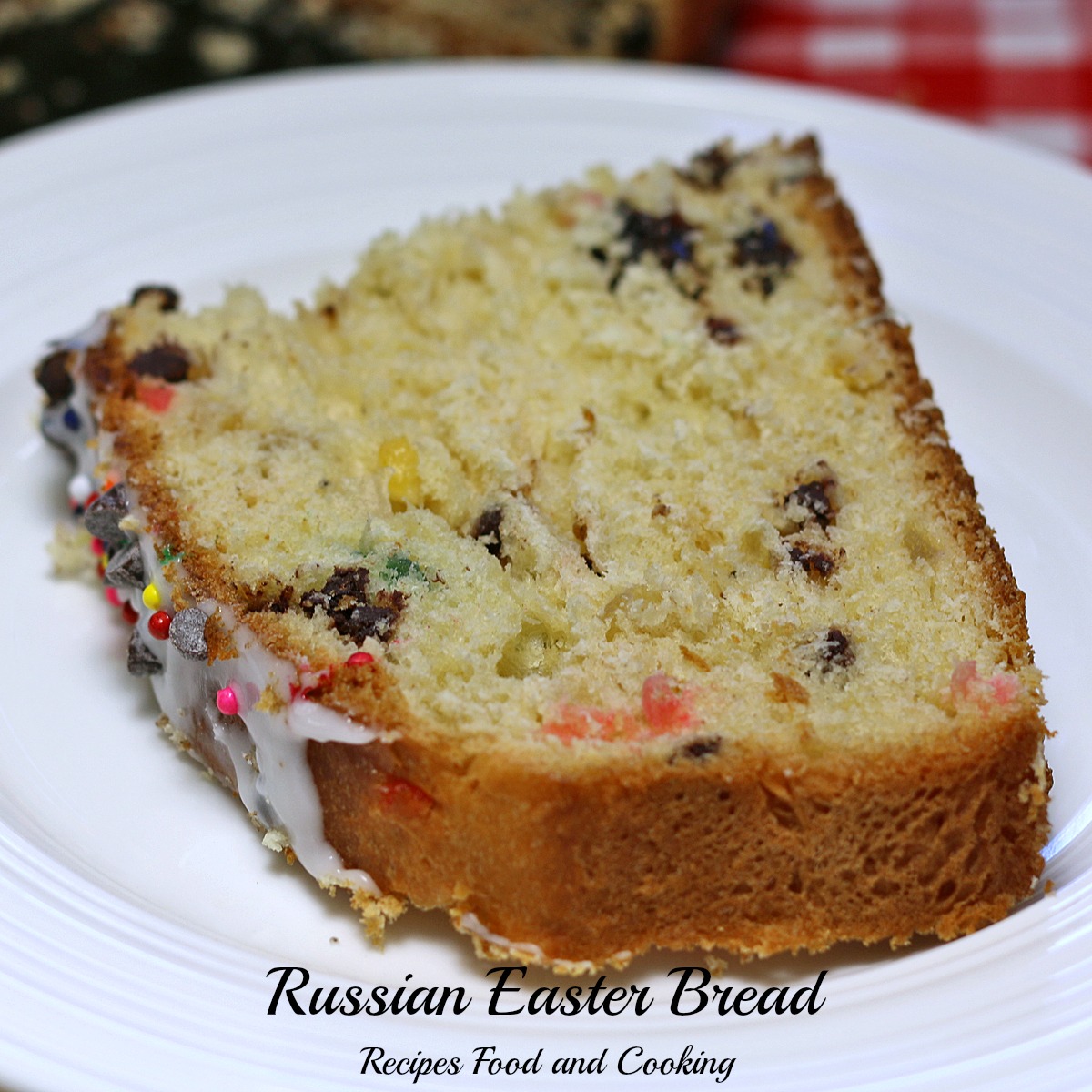 I used candied fruit that I had saved from Christmas time when it easy to find in the stores. I always get extra and freeze it to use throughout the year.
Russian Easter Bread
Author:
Mary Ellen @ Recipes Food and Cooking
Recipe type:
Yeast Bread, Easter
Prep time:
Cook time:
Total time:
A cardamon flavored dough with candied cherries, candied pineapple, raisins, candied orange peel, fresh lemon peel and chocolate chips.
Ingredients
1/2 cup warm milk
1/4 cup warm water
1 package dry yeast
4 cups flour
1/2 cup sugar
1/2 teaspoon salt
5 eggs
2 sticks butter at room temperature
1-2 tsp vanilla extract
1/2 – 1 teaspoon ground cardamom (optional)
8 oz. candied cherries and candied pineapple
1/2 cup raisins
1/4 cup candied orange peel
fresh lemon peel from 1 lemon
1 cup chocolate chips plus more for on top
Frosting
1 cup confectioner's sugar
1 - 2 tablespoons milk
3 - 4 tablespoons mini chocolate chips
sprinkles
Instructions
Heat the milk to just warm with water in the microwave. Ad it to your mixing bowl and sprinkle the yeast over it with 1 teaspoon of the sugar. Let set 5 minutes.
Add the remaining sugar, flour, salt, eggs, vanilla, butter and cardamom. Using a dough hook mix until it all comes together. Dough will be very soft and barely leave the sides of the bowl. If needed you can add a little more flour. Knead in the bowl for 5 - 7 minutes.
Add the fruits and chocolate chips. Mix well.
Cover and let raise until doubled.
When doubled turn out on a floured board and shape into a round.
Place in a greased 8 inch pan, I used a springform pan.
Bake at 350 degrees for about 45 minutes. Loaf will sound hollow when tapped.
Maybe you'd like to try our recipe for?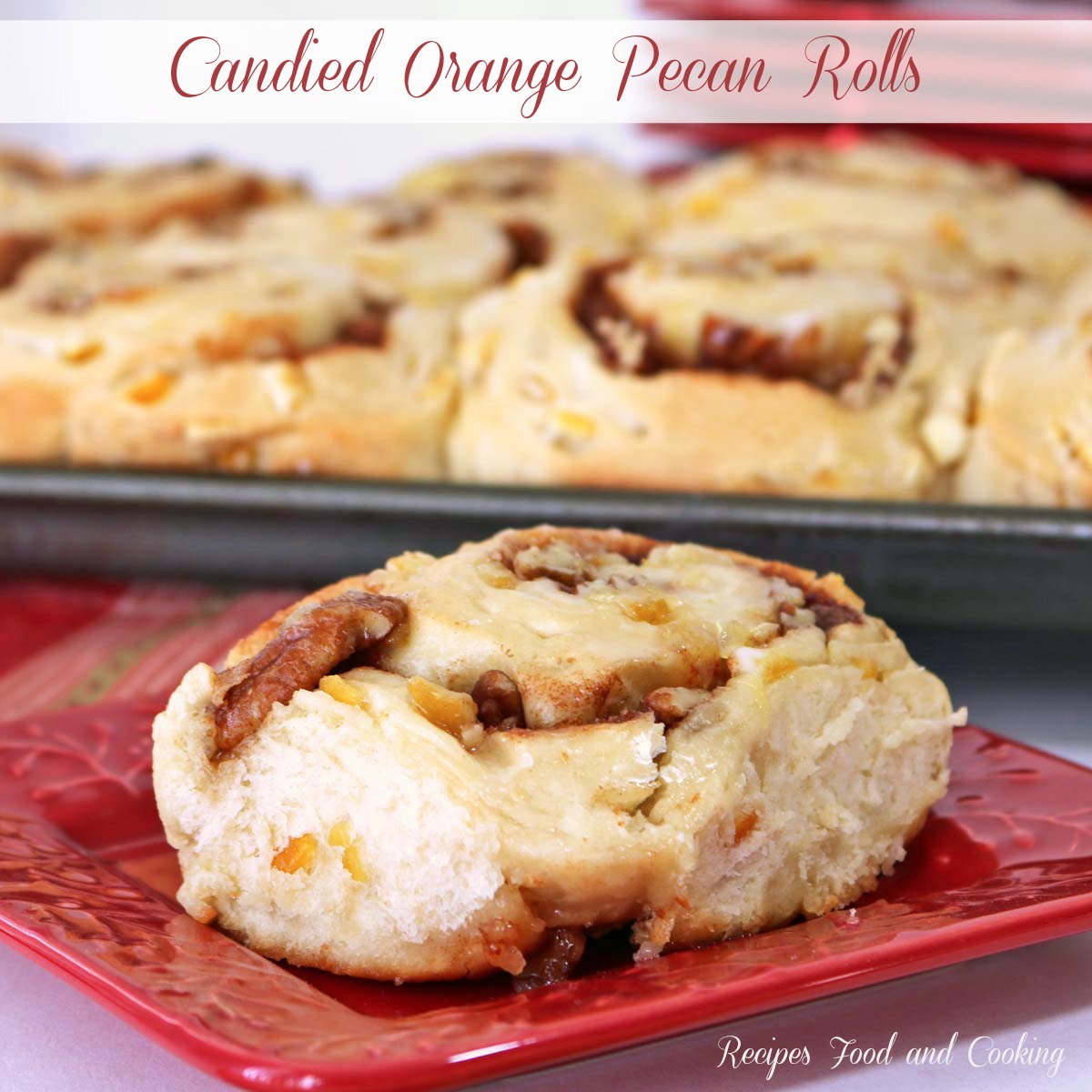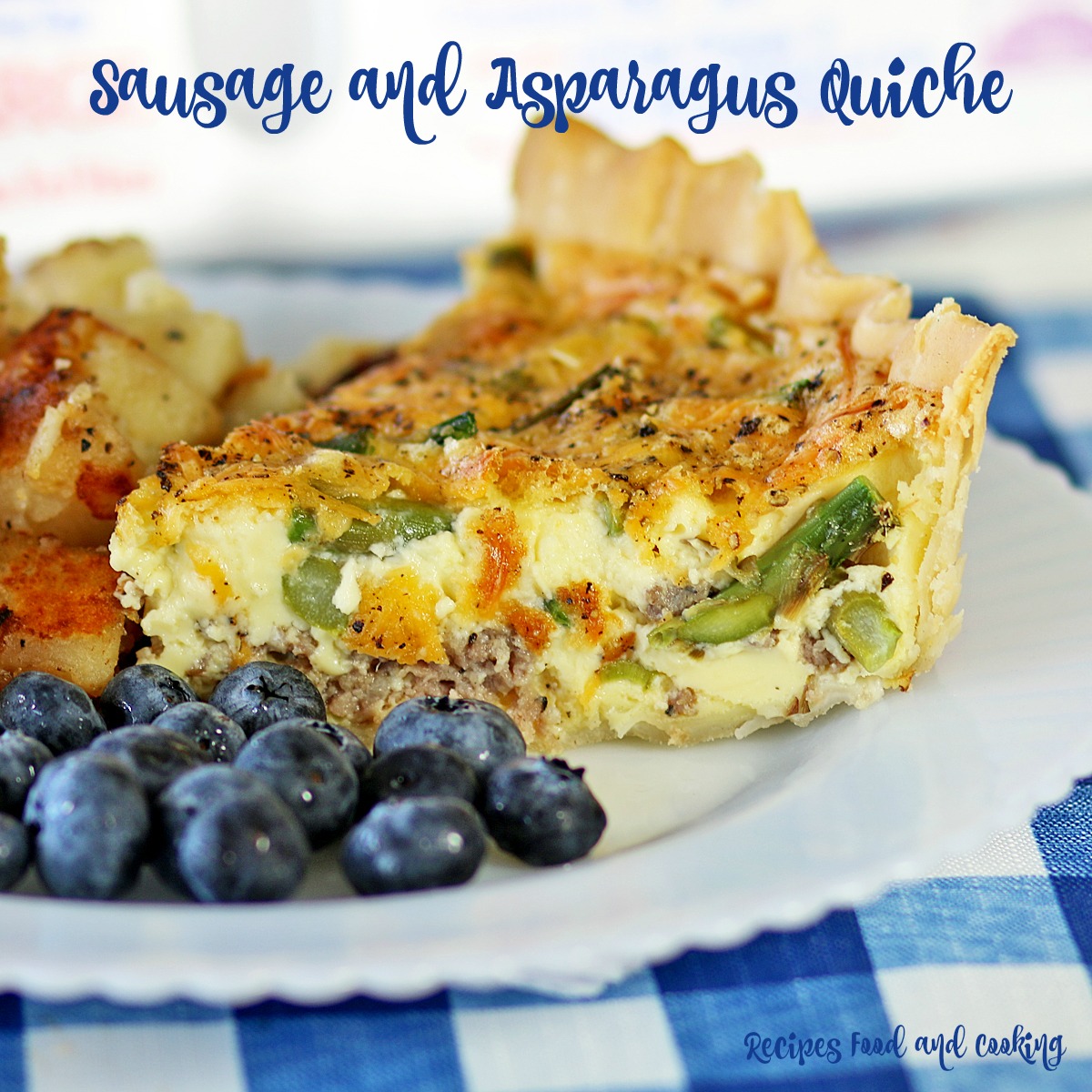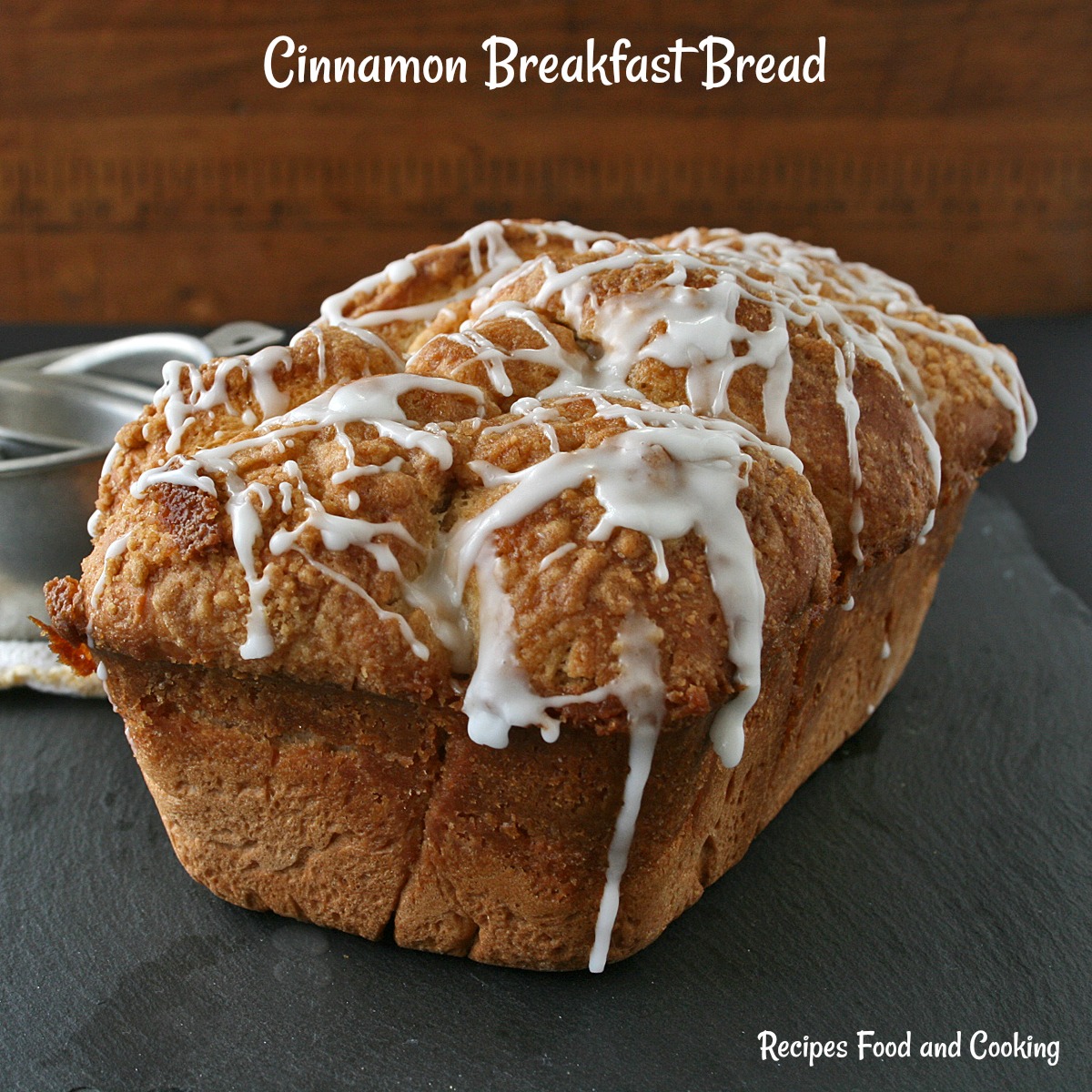 Pin It!