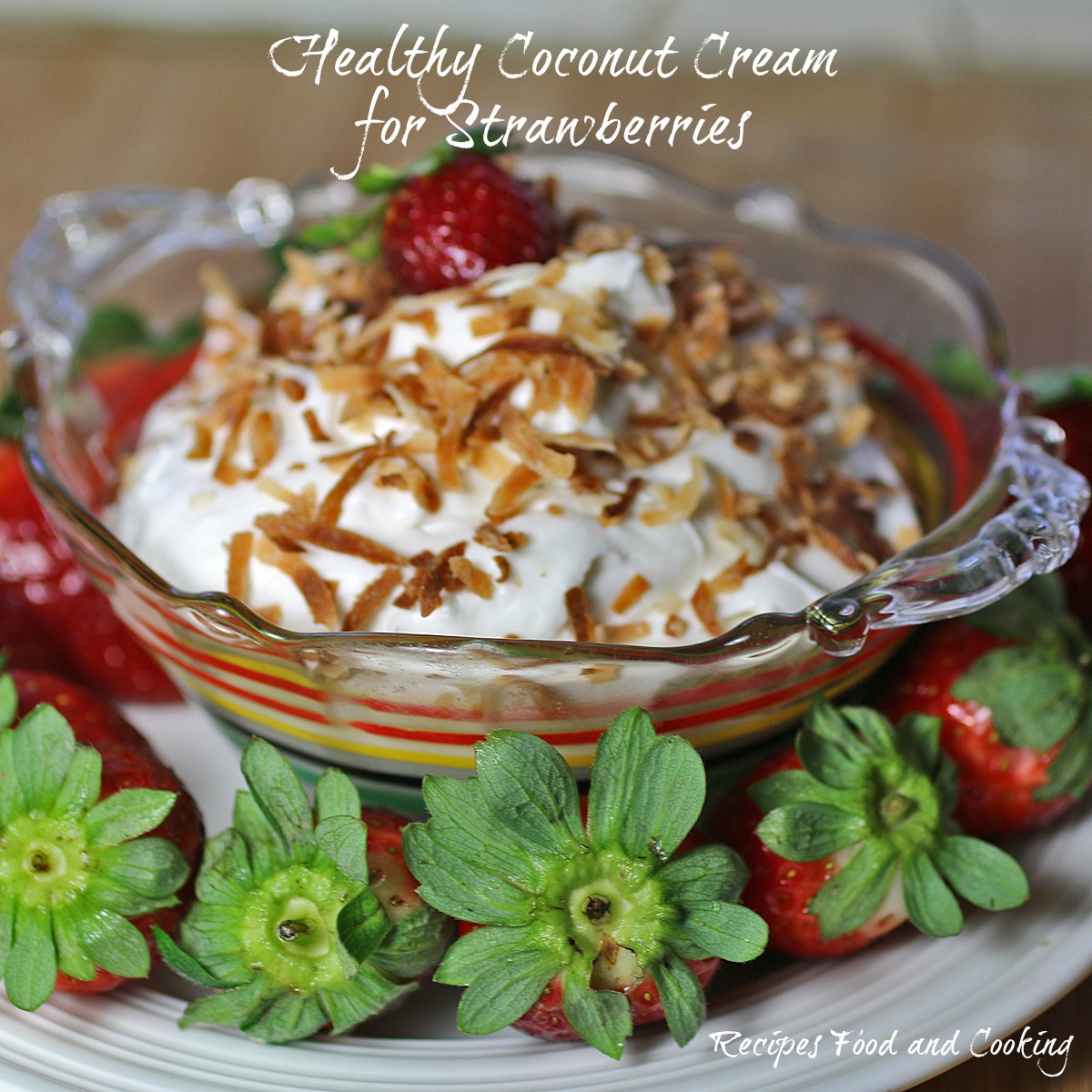 Healthy Coconut Cream for Strawberries
You have to try this recipe! We loved it here and have already made it twice now. Fresh strawberries are in season here in Florida and while one of our favorite ways to eat them is right out of the box, this coconut cream dip ups the playing field a little and without a lot of guilt! It does take a little time but can be done in several stages. I came up with this recipe while I was working on a post for Florida Strawberries for Healthy Strawberry Pavlova with Coconut Cream.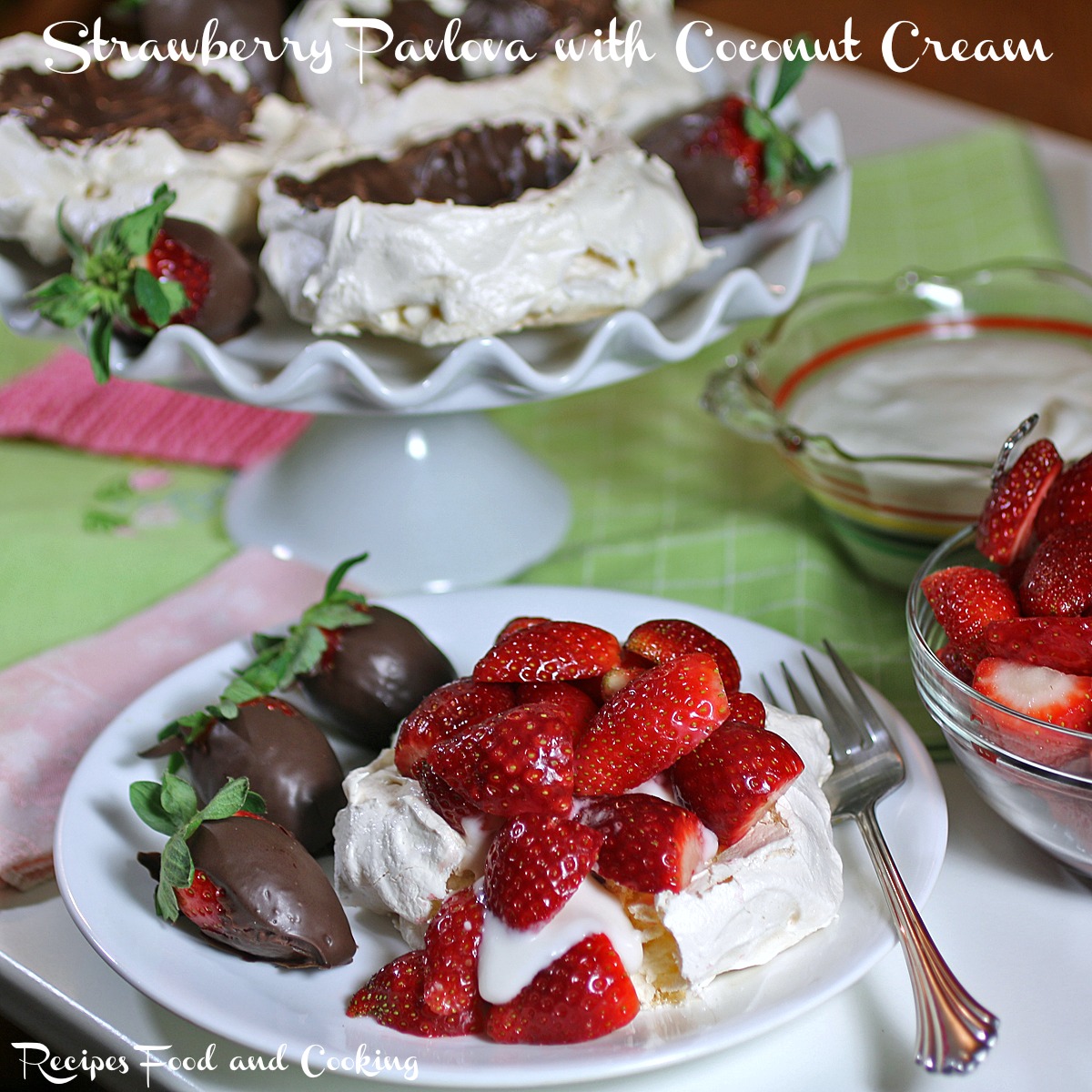 Who doesn't love chocolate covered strawberries?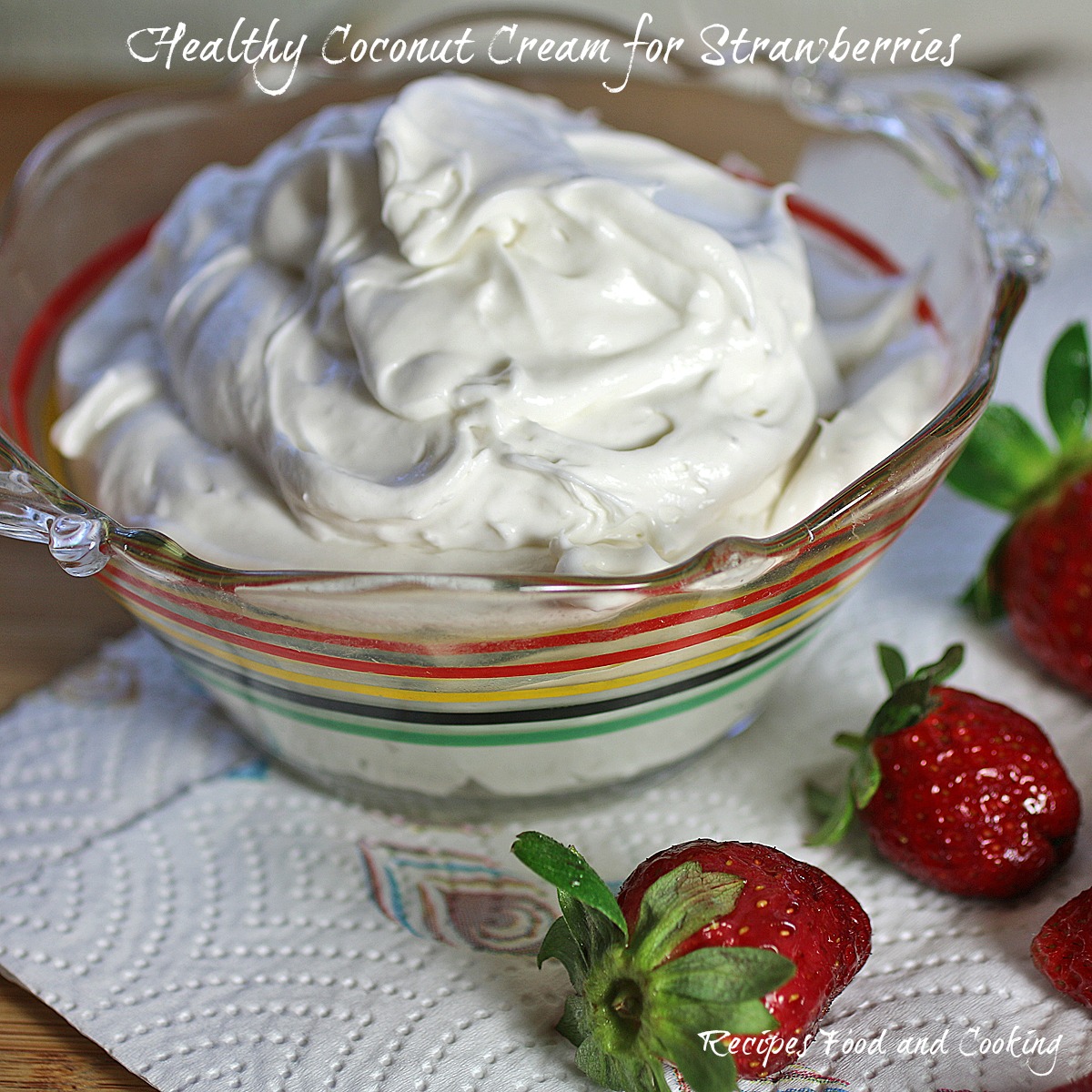 To make this dip you start with a can of coconut milk. I have not tried the Light version of the coconut milk but will soon I am sure. You are going to put the entire contents of the can into a pan that you can set over boiling water for the coconut milk to reduce down to one cup. It takes about a hour and a few stirrings when you walk by. Then refrigerate this mixture for at least 4 hours or 2 in the freezer.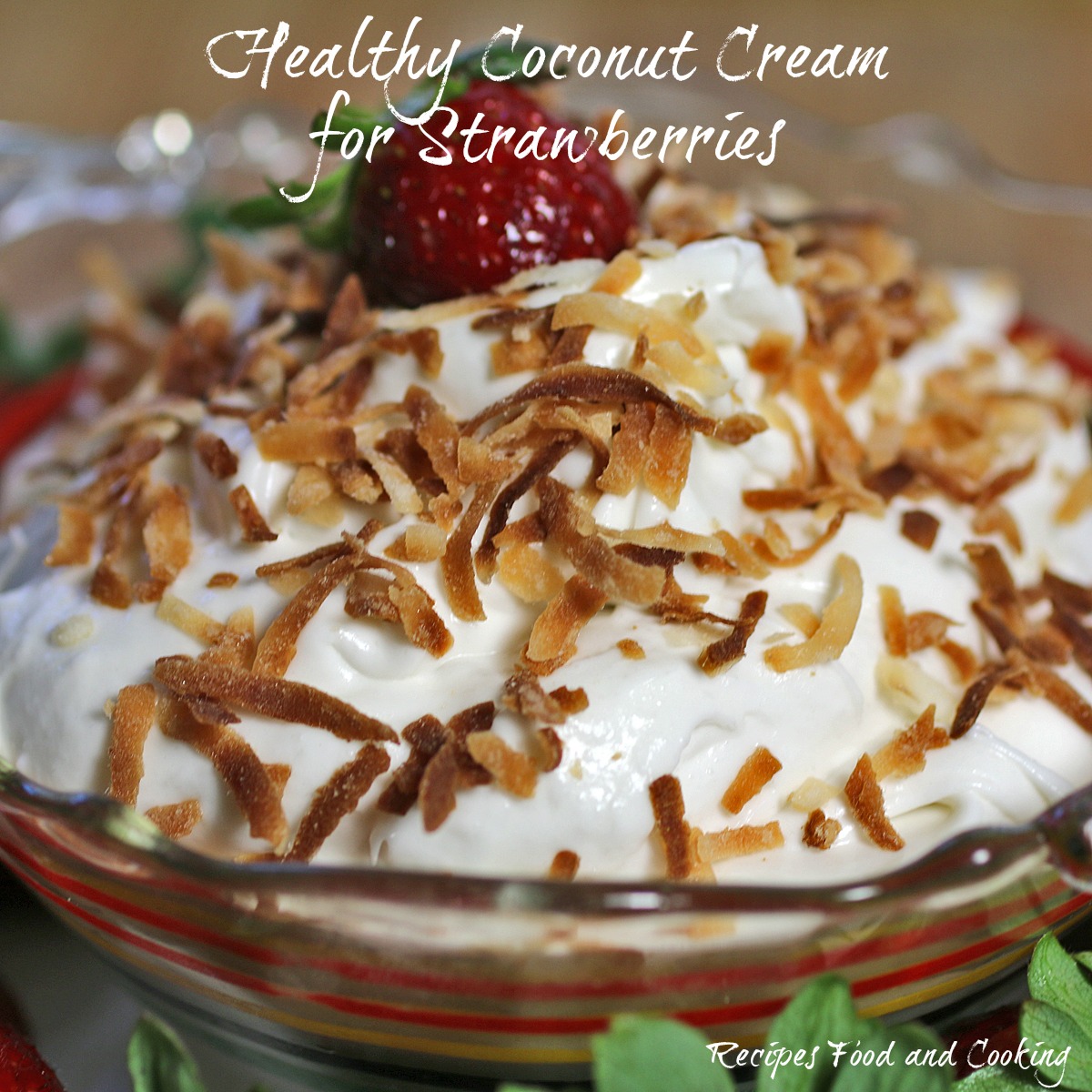 To whip the coconut milk I use my hand mixer, then beat it for a couple of minutes before adding a little whipping cream, sugar and vanilla. You could also use a flavoring like coconut oil or almond extract. The dip with the vanilla has just a hint of coconut. I topped it then with a little toasted coconut.
Healthy Coconut Cream for Strawberries
Author:
Mary Ellen @ Recipes Food and Cooking
Recipe type:
Dessert, Healthy
Prep time:
Cook time:
Total time:
Healthy Coconut Cream for Strawberries made using coconut milk and just a little whipping cream is the perfect dip for strawberries with about half of the calories of regular whipping cream.
Ingredients
1 13.5 can coconut milk - unsweetened
1/3 cup heavy cream
1/2 cup powdered sugar
1 teaspoon vanilla
Instructions
Set up a double boiler. Add the can of coconut milk to the top pan. Cook for about 45 minutes or until reduced to 1 cup. Stir often. When thickened remove from pan and cool in the refrigerator until completely cold. 4 hours in refrigerator or overnight, or 2 in the freezer.
Add the coconut milk to a mixing bowl. Beat for 3 minutes. I used a hand mixer for this. Add the heavy cream and powdered sugar a little at a time while beating the mixture. When stiff peaks have formed add the vanilla. This will take about 5 minutes. Refrigerate until ready to use.
Looking for more strawberry recipes?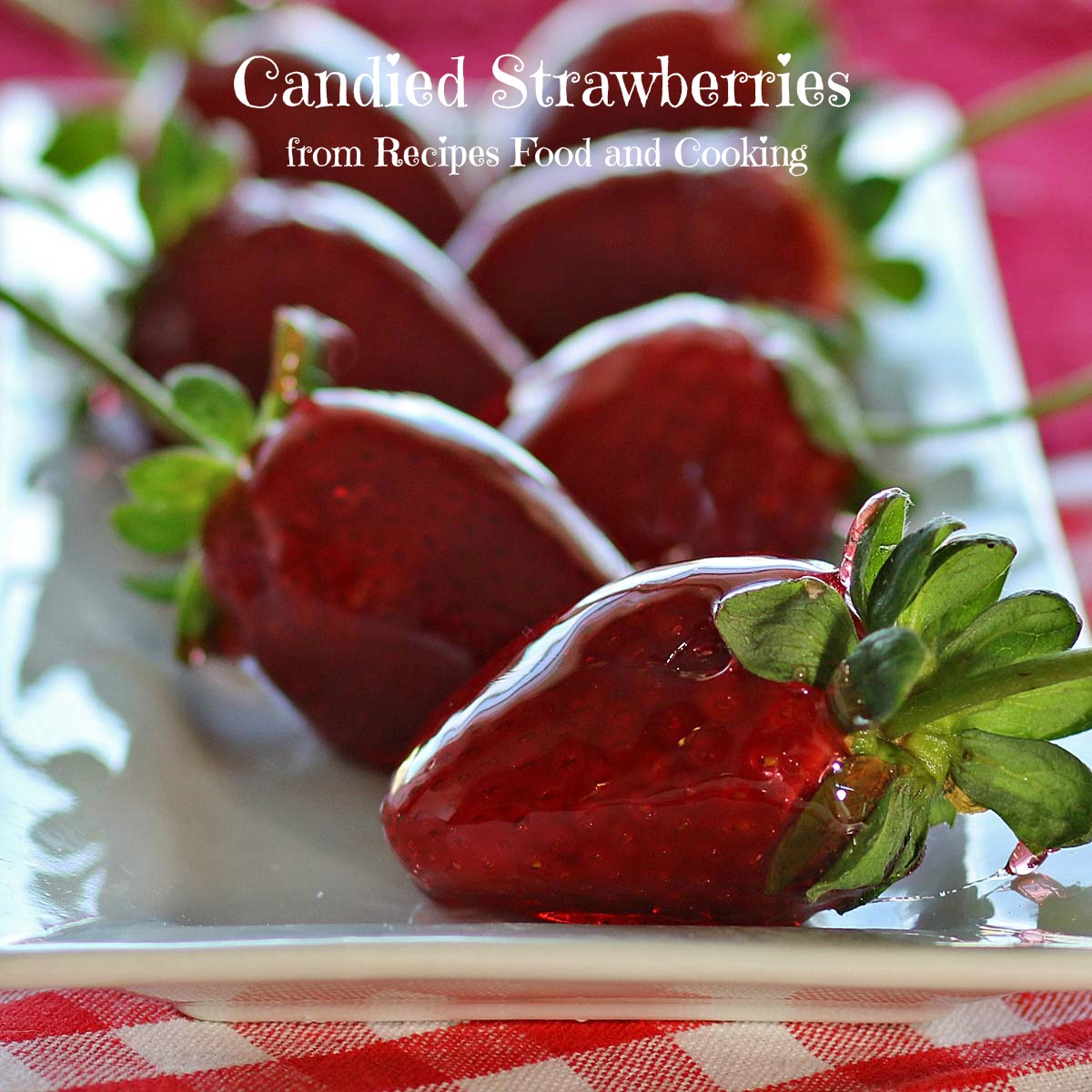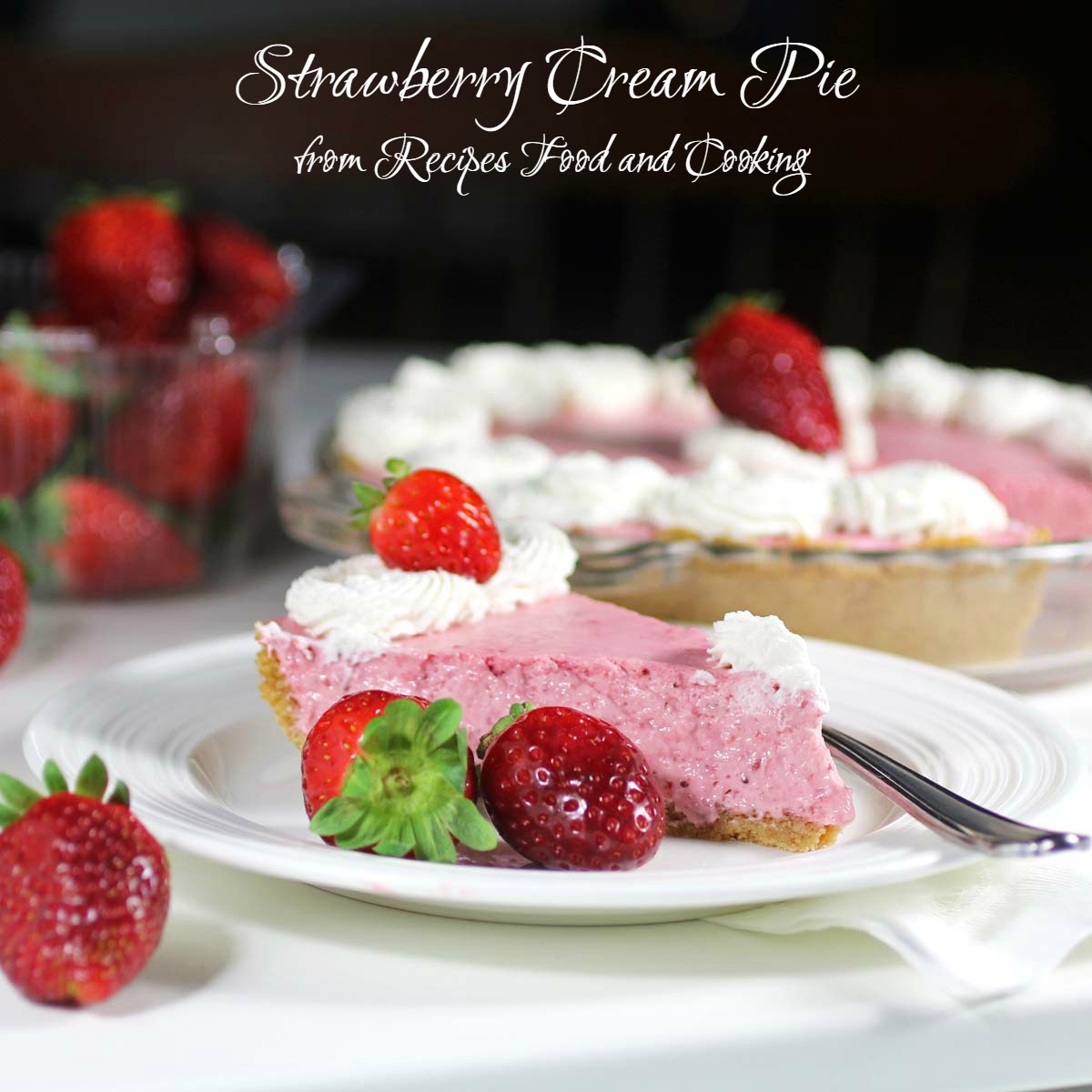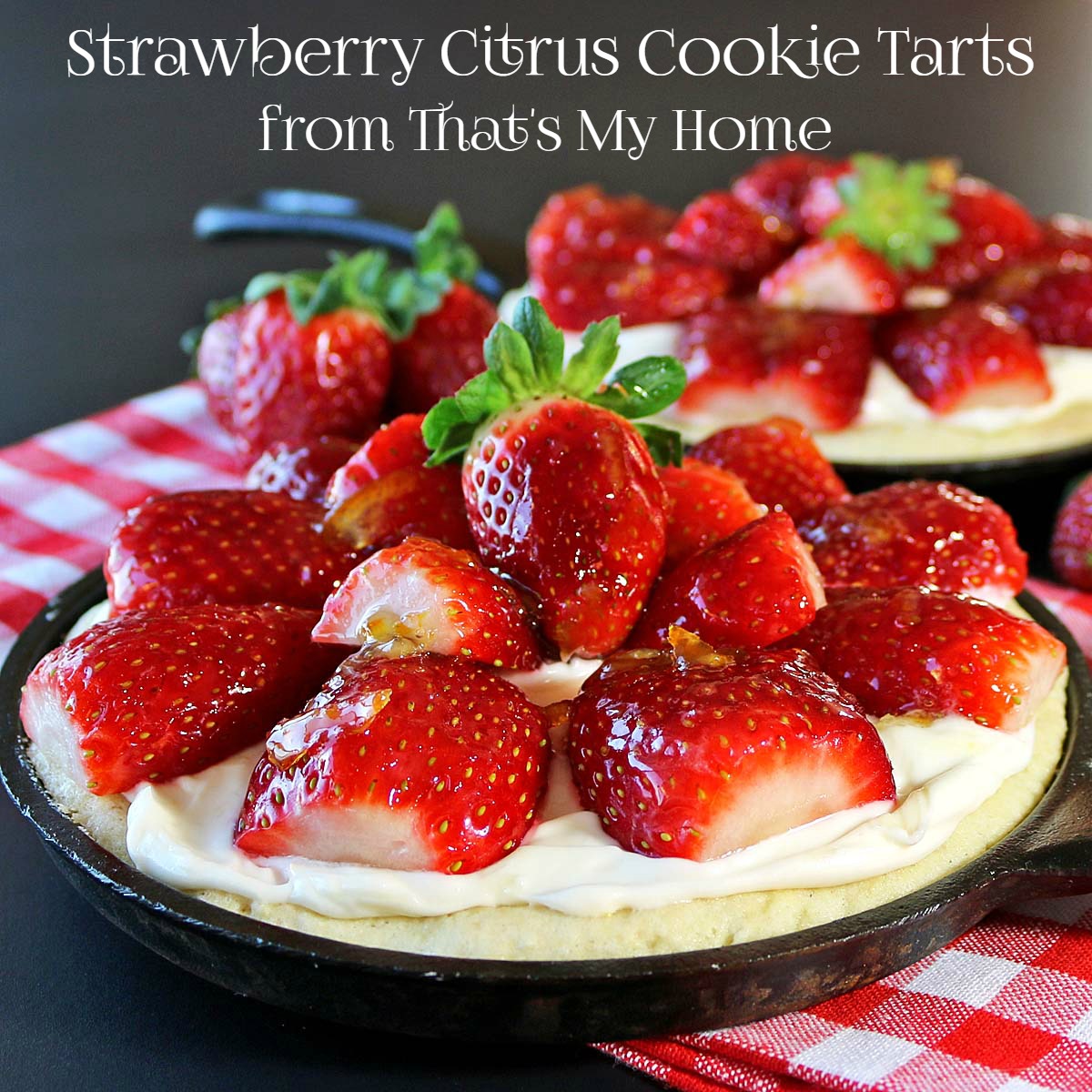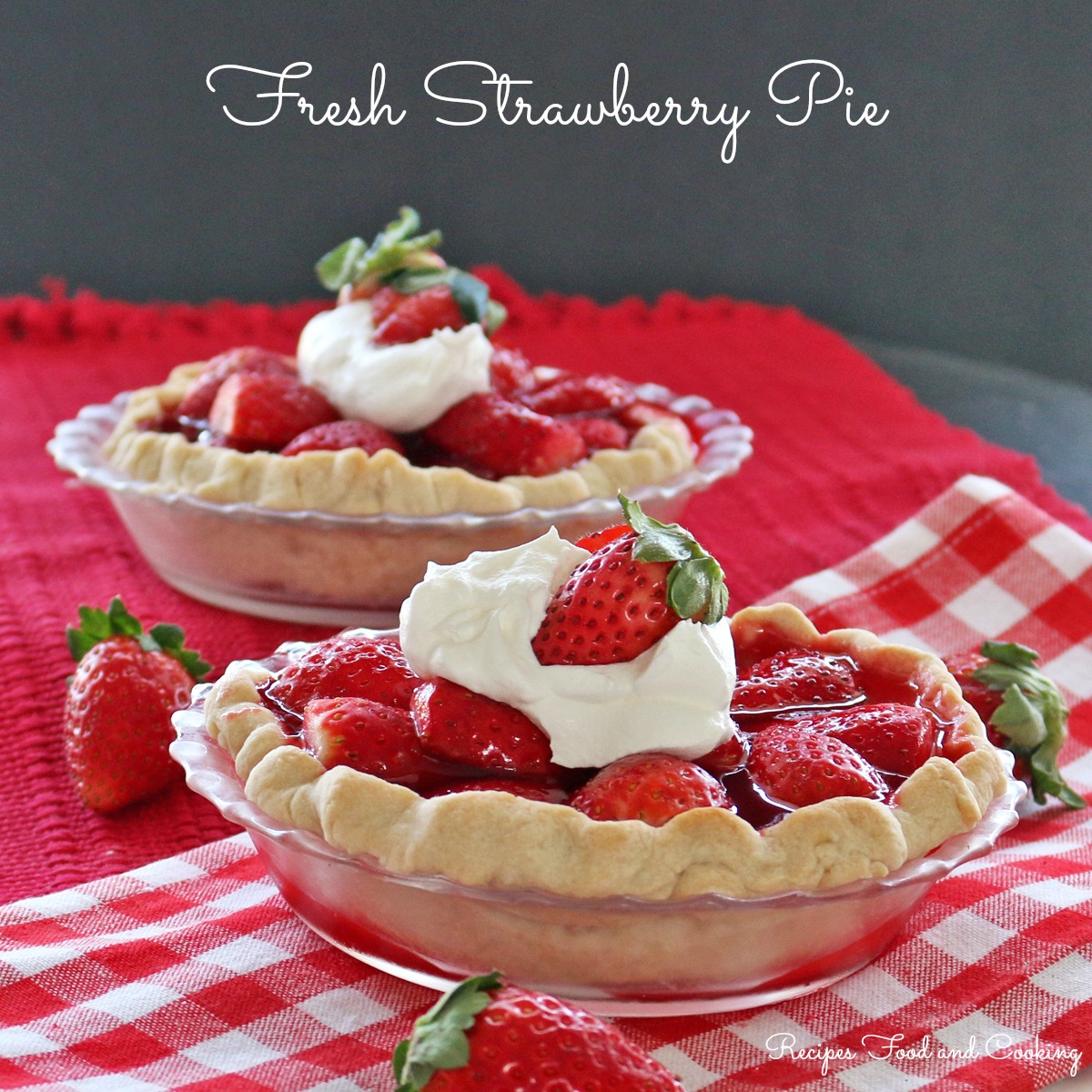 Pin It!