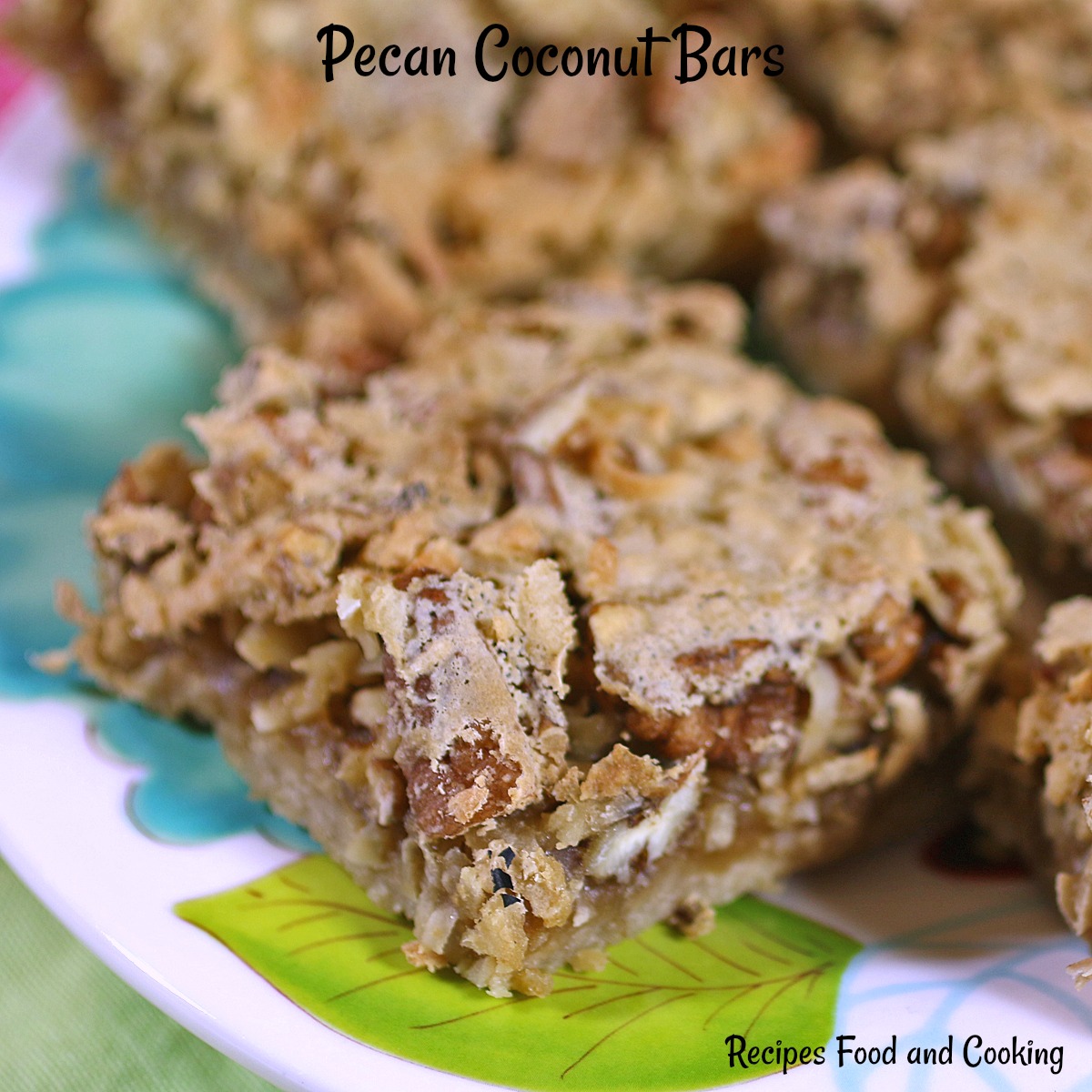 Pecan Coconut Bars
This was my first time making these bars and they are BF approved! He loves coconut and pecans and I'm not sure which one he loves the most so these bars are a real hit around our house. Store them tightly in an airtight container.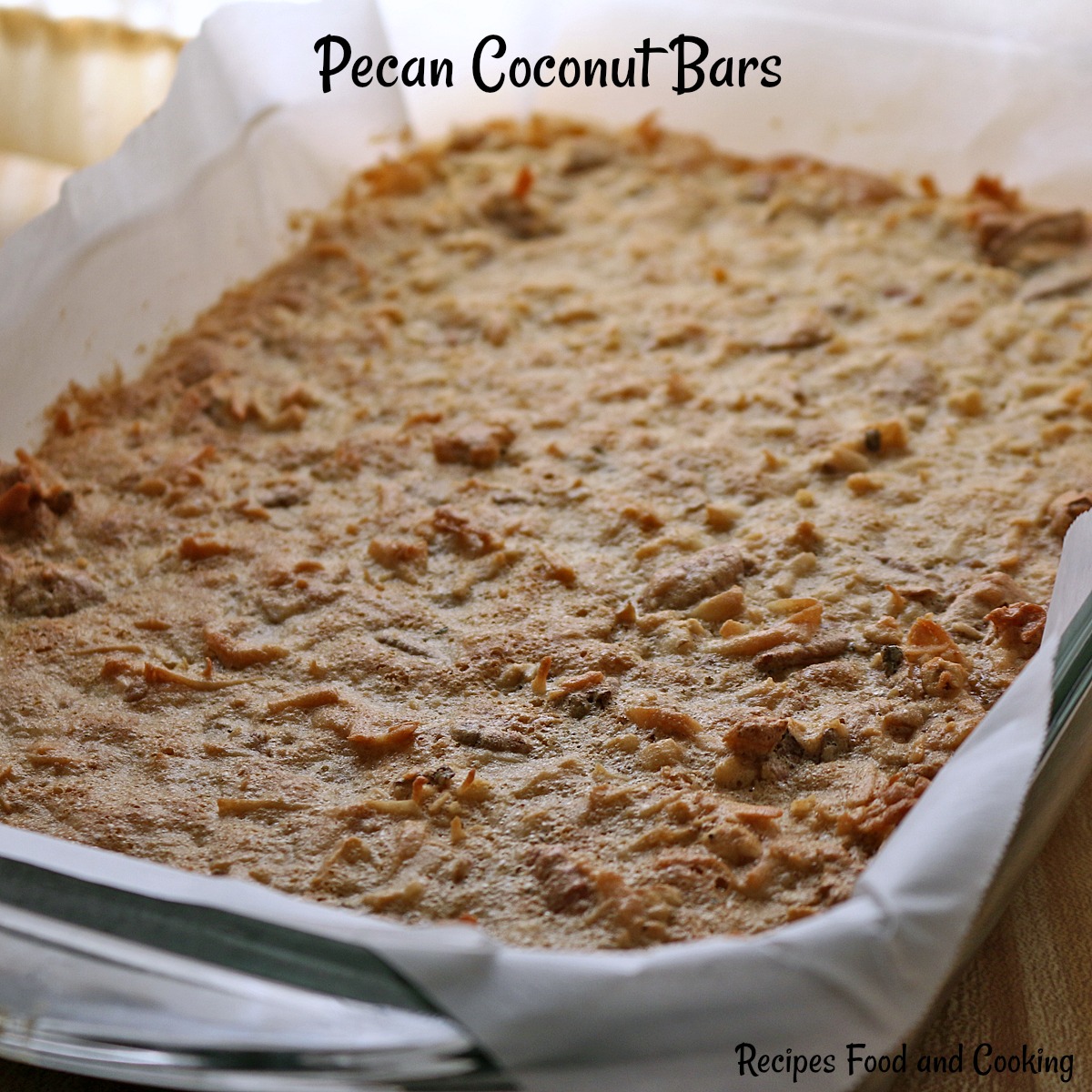 I used parchment paper in the pan so that I could easily lift the Pecan Coconut Bars out of the pan. It makes cutting them so simple. You can also toast the coconut and pecans before adding them to bring out another layer of flavor. I skipped doing this as I had about 6 cookie recipes on my agenda the day I baked these. I was going to add them to our cookie plates but they never made it out of the house.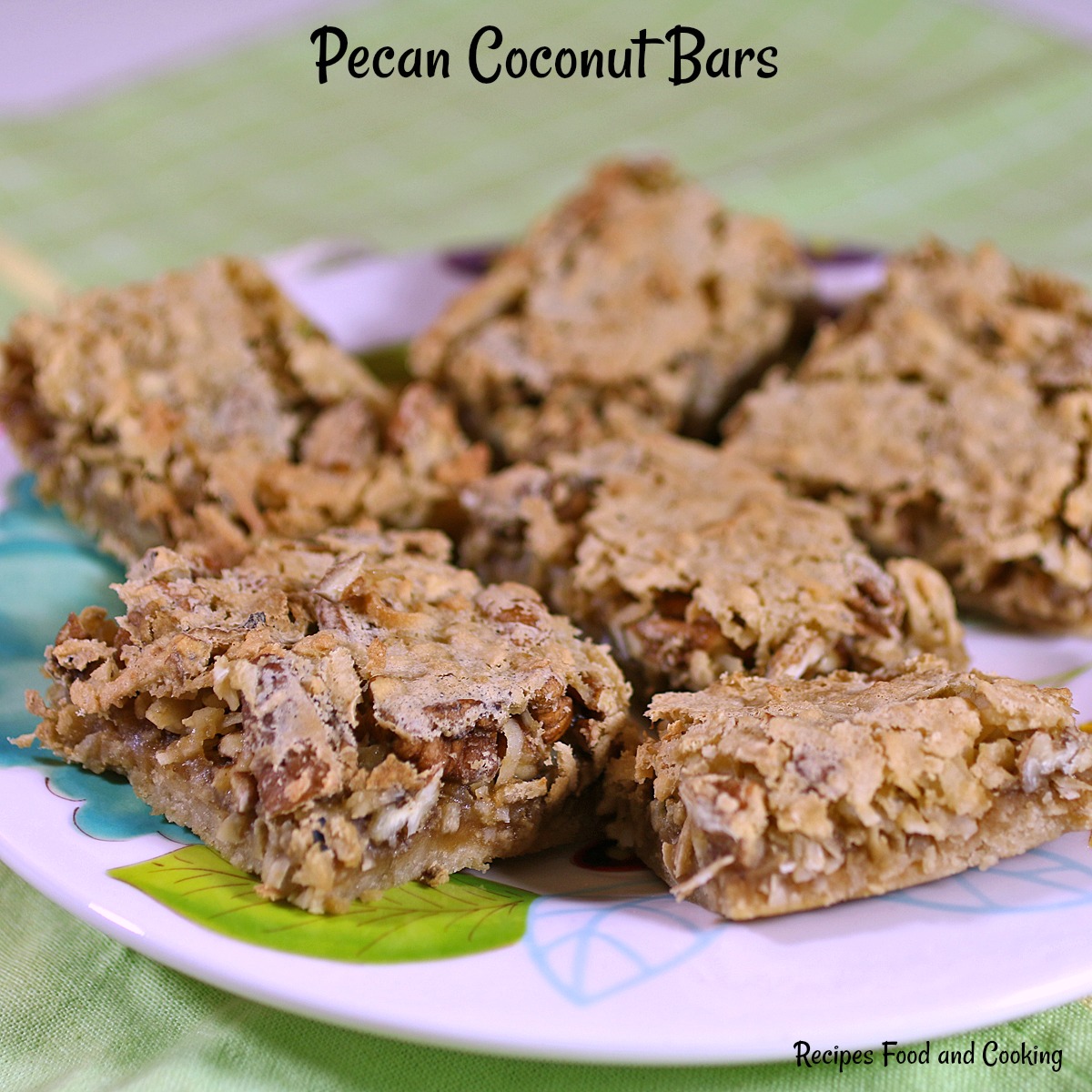 Pecan Coconut Bars
Author:
Mary Ellen @ Recipes Food and Cooking
Recipe type:
Cookies, Bars, Desserts
Prep time:
Cook time:
Total time:
Ingredients
1/2 cup butter - at room temperature
1 1/2 cups brown sugar - divided use
3/4 teaspoon salt - divided use
1 cup plus 2 tablespoons flour - divided use
2 large eggs
2 teaspoons vanilla
1/2 teaspoon baking powder
1 1/2 cups sweetened shredded coconut
1 cup chopped pecans
Instructions
Preheat oven to 325 degrees. Line a 9 x 13 baking dish with parchment paper so that it overhangs the sides. ( When completely cooled you can lift the entire out for easier cutting)
Beat the butter, 1/2 cup brown sugar and 1/2 teaspoon salt with an electric mixer until light and fluffy, about 2 minutes. Add 1 cup of the flour and mix until combined. Pour onto the parchment paper. Press the mixture down with a flat cup into a even layer. Bake until golden brown, about 15 minutes. Cool for 20 minutes.
In a medium bowl beat the eggs with the remaining 1 cup brown sugar and vanilla until combined. Add the remaining flour, salt and baking powder. Whisk until incorporated. Stir in the coconut and pecans. Spread mixture evenly over the crust. Bake for 20 - 25 minutes until top is golden brown. Cool completely on a wire rack for at least 2 hours before cutting.
Using the overhung part of the parchment paper (foil can also be used, grease it well) lift from the pan and cut into squares.
Notes
Recipe adapted slightly from America's Test Kitchen.
Maybe you'd like to try our recipe for?
Deep Dish Chocolate Chip Blondies (one of my favorite bar cookies)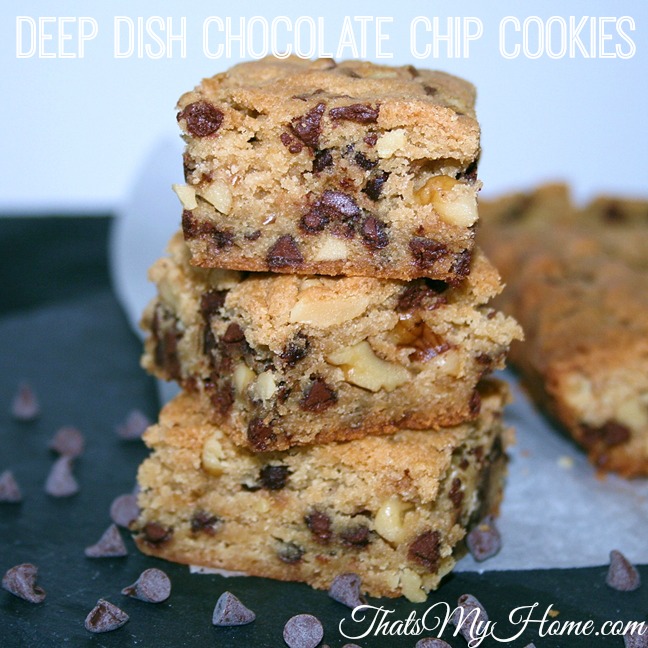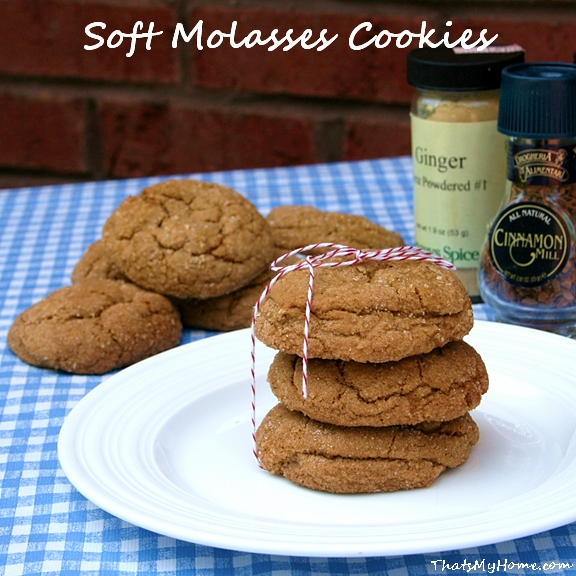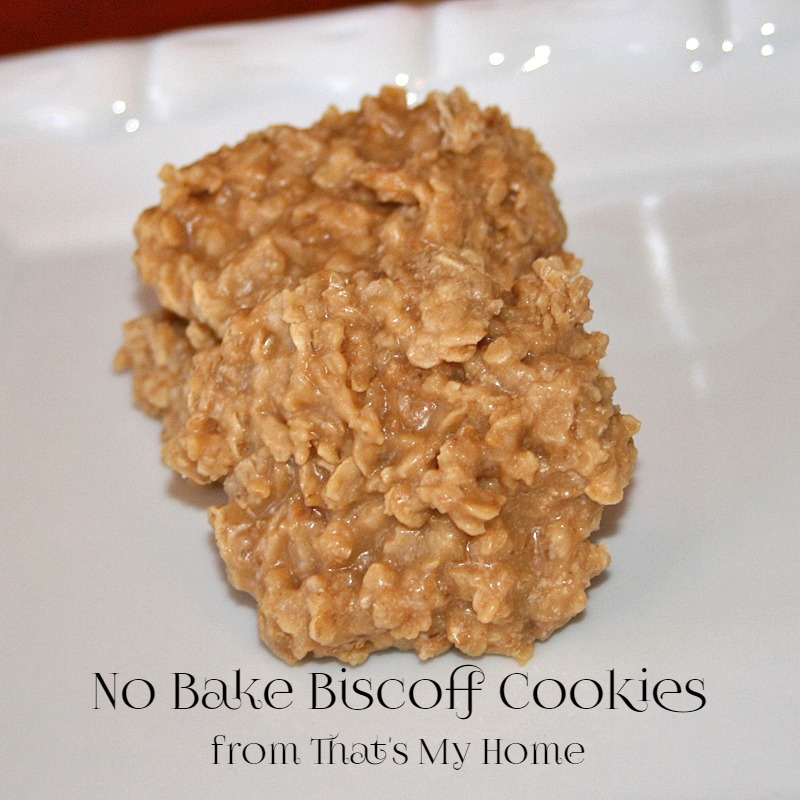 Pin It!