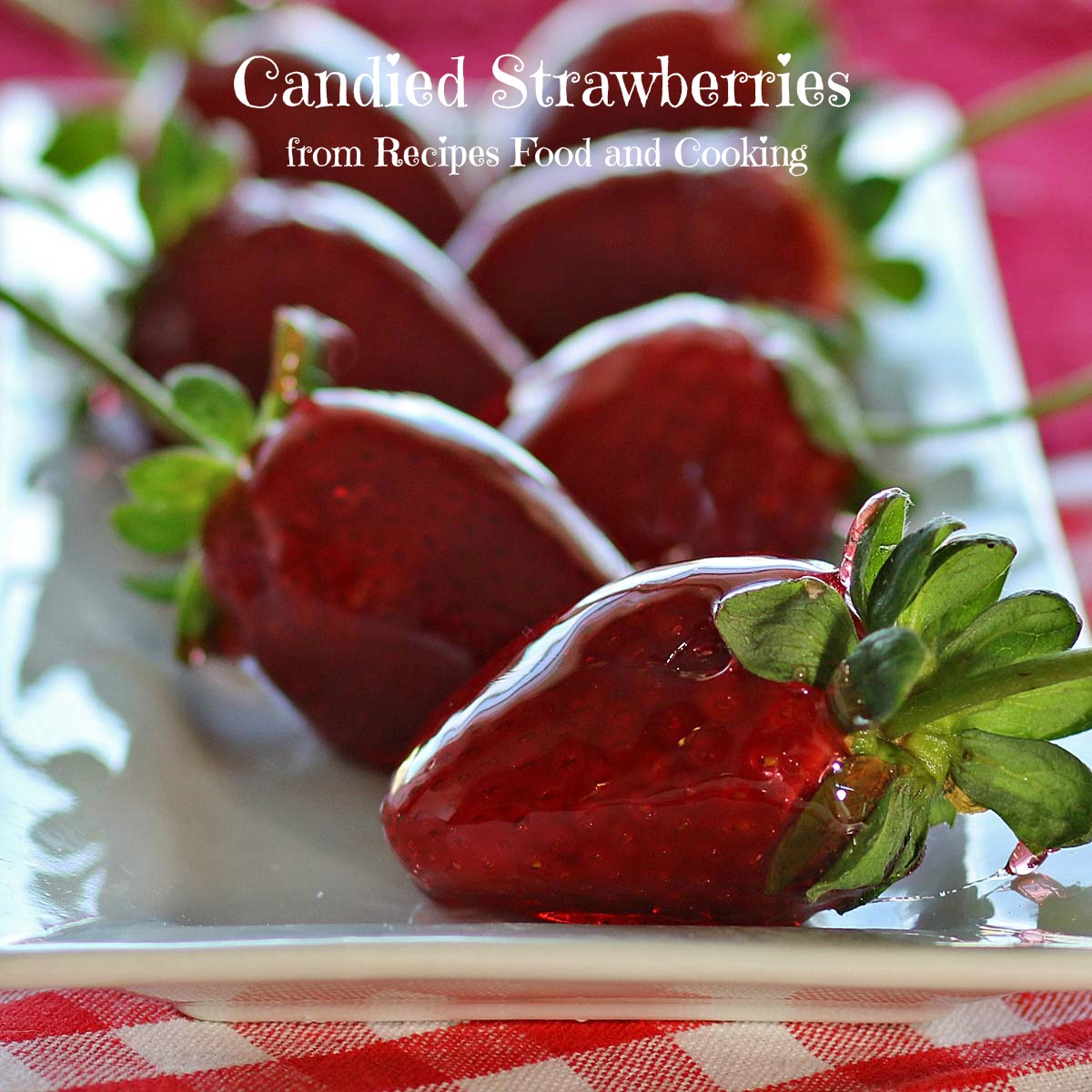 Candied Strawberries
It's strawberry season here in Florida. We can get fresh strawberries from November thru March and so can you. Florida strawberries are shipped the same day they are picked to your grocery stores.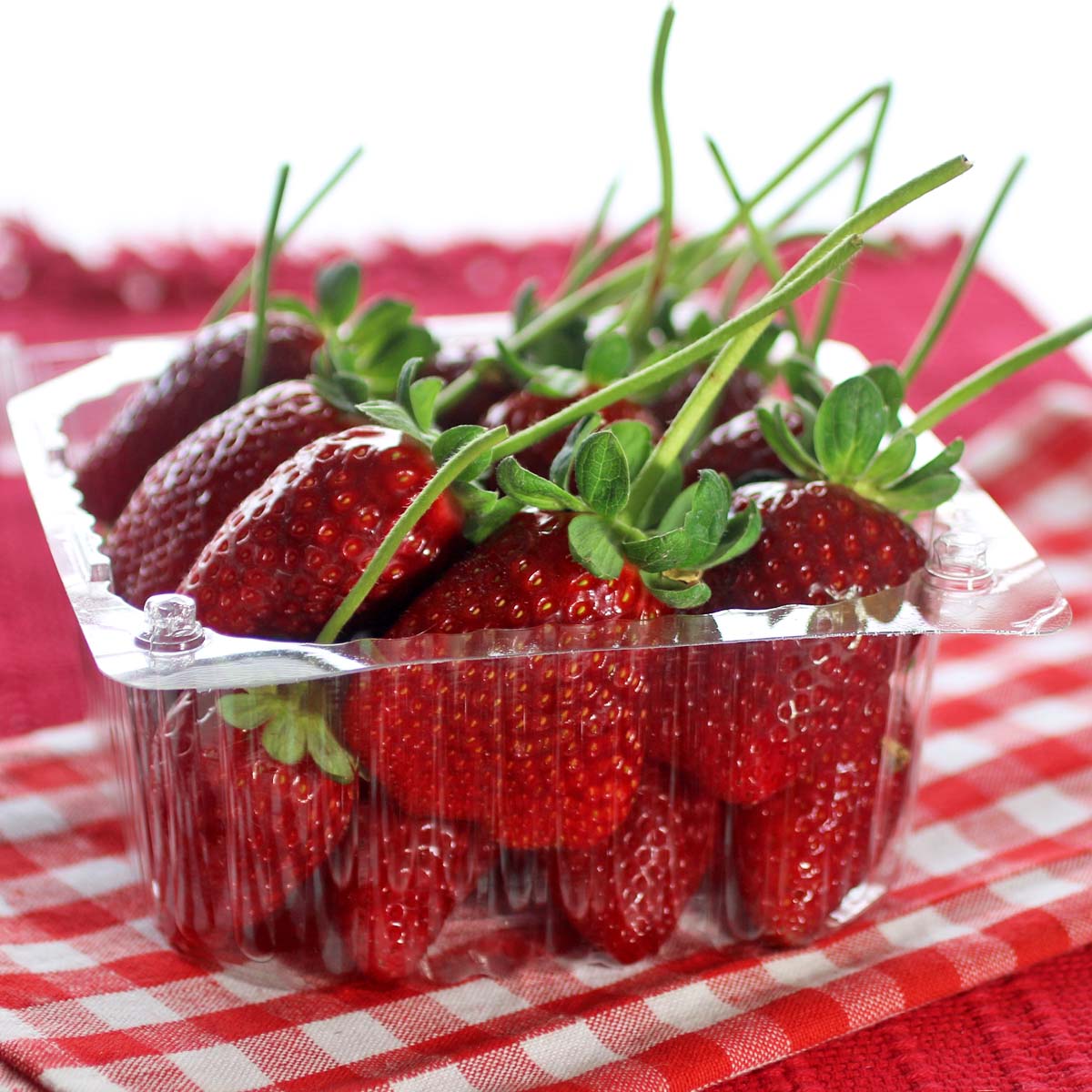 I started thinking about what I could do new with strawberries and thought about candied apples. I decided to do the same thing to strawberries. I got my local strawberry farm to pick me some strawberries with stems. They are just gorgeous! Thanks to Goodson's Farm in Balm for the delicious strawberries. Now Goodson's doesn't only sell strawberries but also delicious Cuban Sandwiches, Strawberry Milkshakes, Strawberry Shortcakes and Fresh Strawberry Sundaes. I love them all.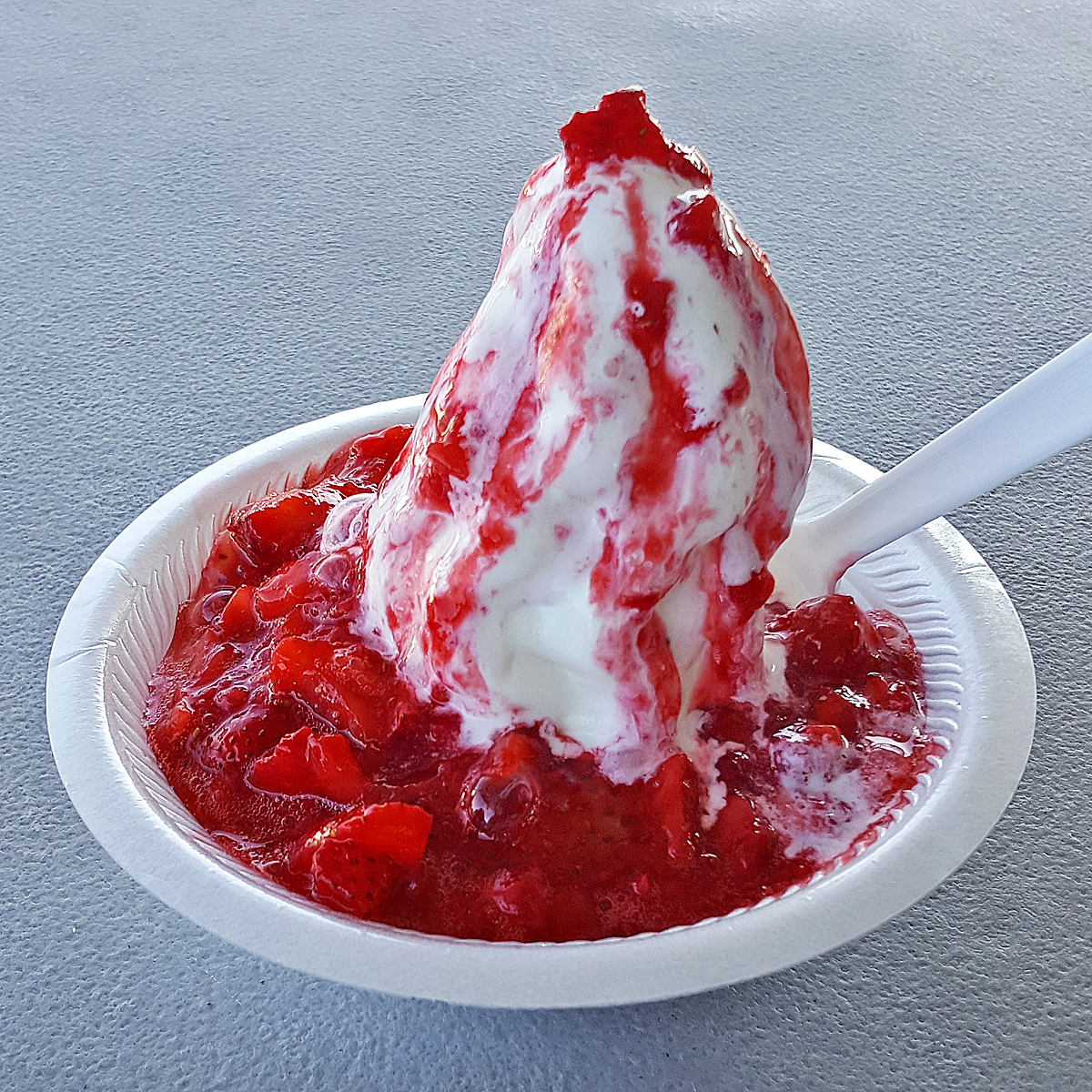 I usually buy a flat of strawberries when I go there. Do you see how perfect they pack these boxes? I'd love to know the trick to it.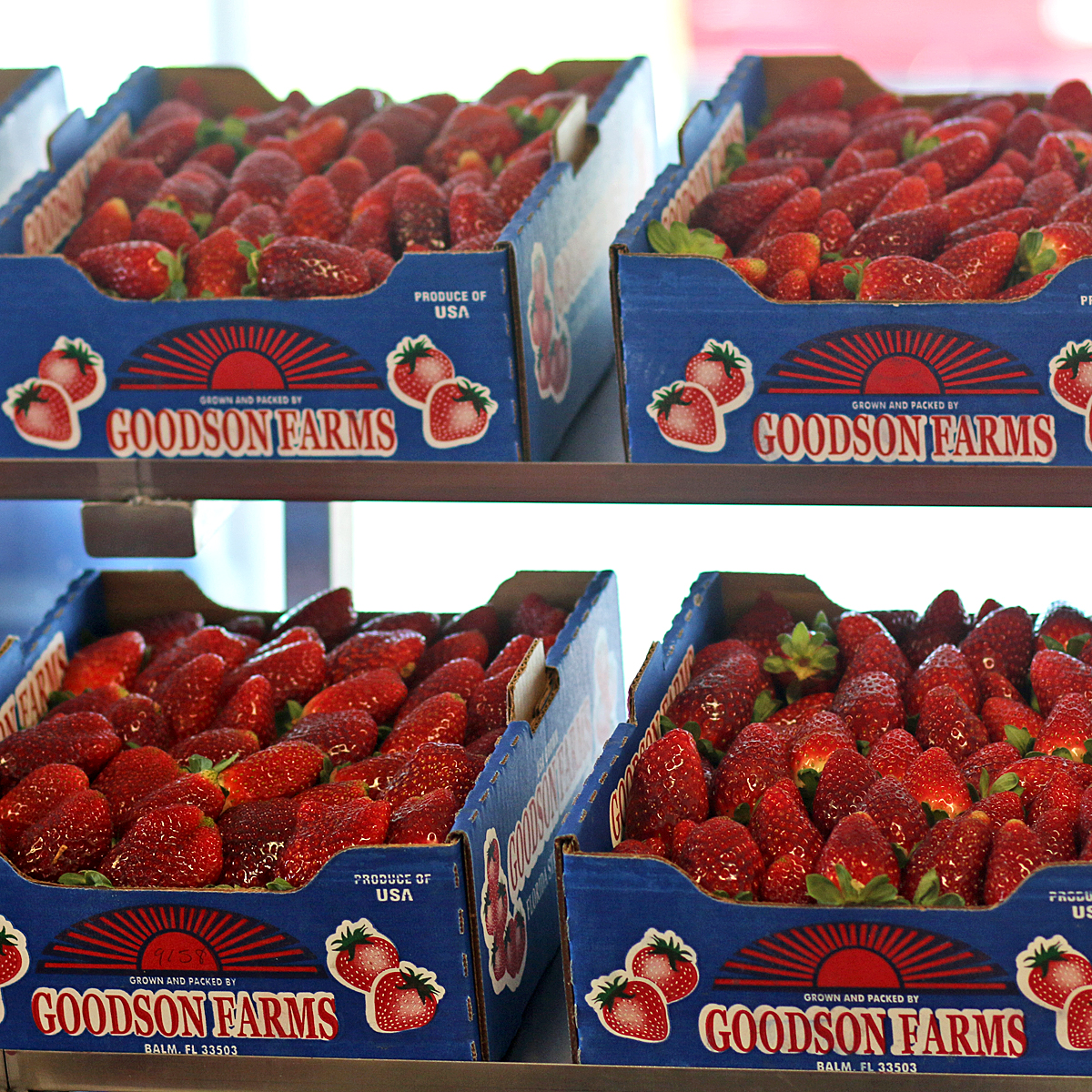 Back to the candied strawberries. You only need 3 ingredients or 4 if you decide to add a little red food coloring, sugar, water and Karo syrup. You cook the mixture until it reached 300 degrees or the hard crack stage. I added a couple drops of coloring right before I took the mixture off of the stove. If you can't  get strawberries with stems a toothpick will also work.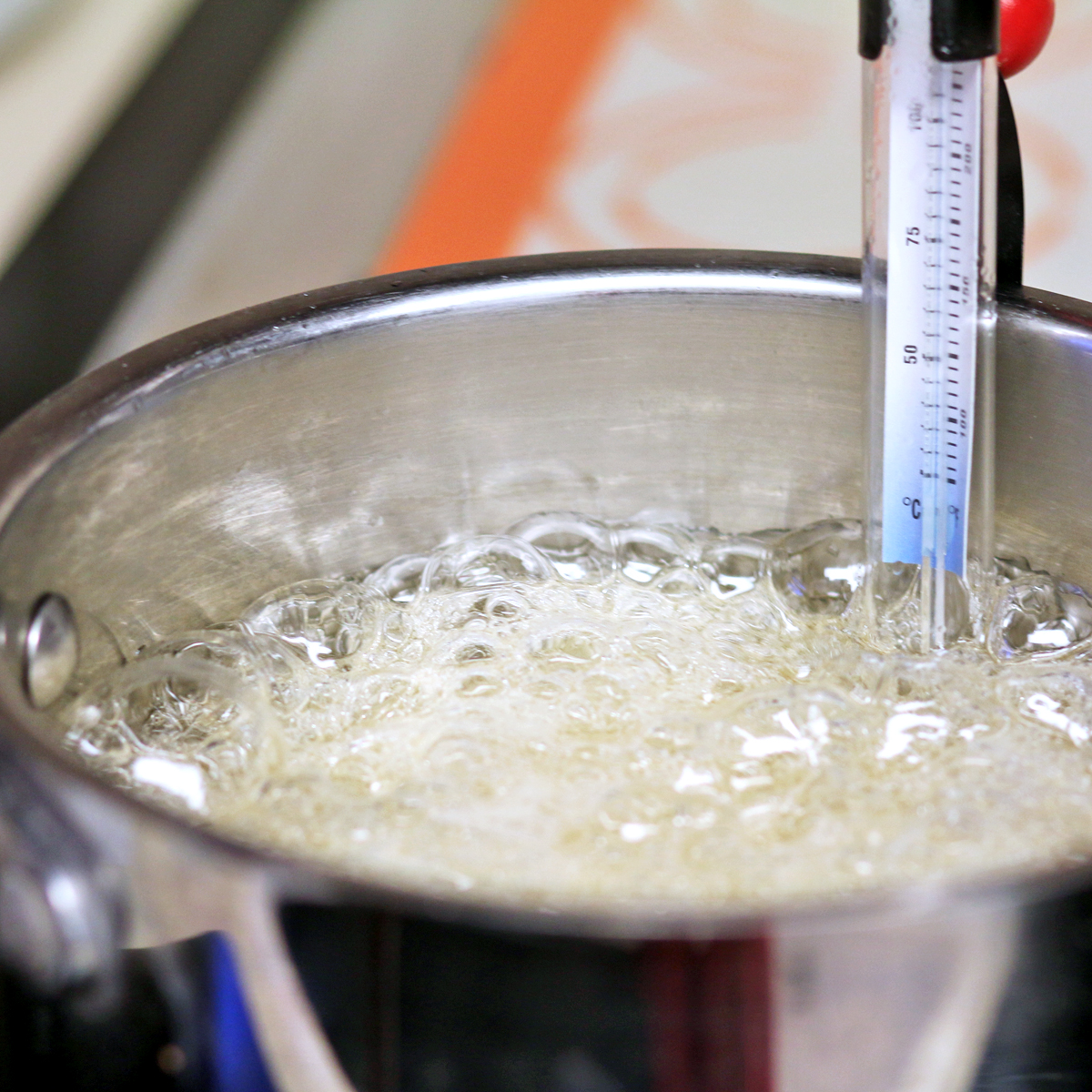 The only drawback to making these is they don't last very long. Unlike a apple, strawberries don't have a peel to protect them from the hot syrup. My strawberries had been washed and were still cold from being in the refrigerator so the candy coating hardened up very fast. I would not make these strawberries until 1 – 2 hours before you want them. The strawberries will weep if you make them to early. Refrigerating does help to slow down the weeping. They are best when first made.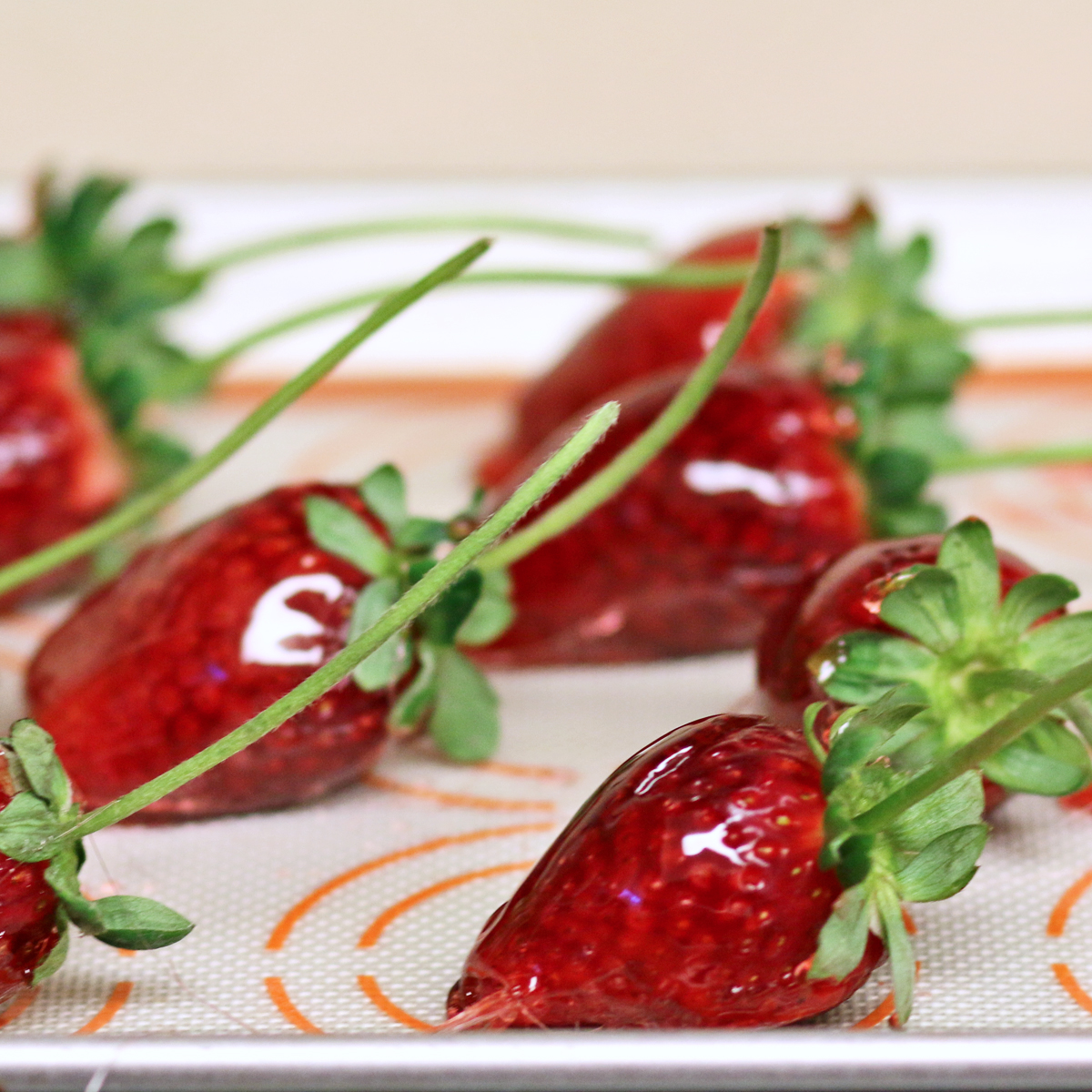 Strawberries right after I dipped them in the syrup.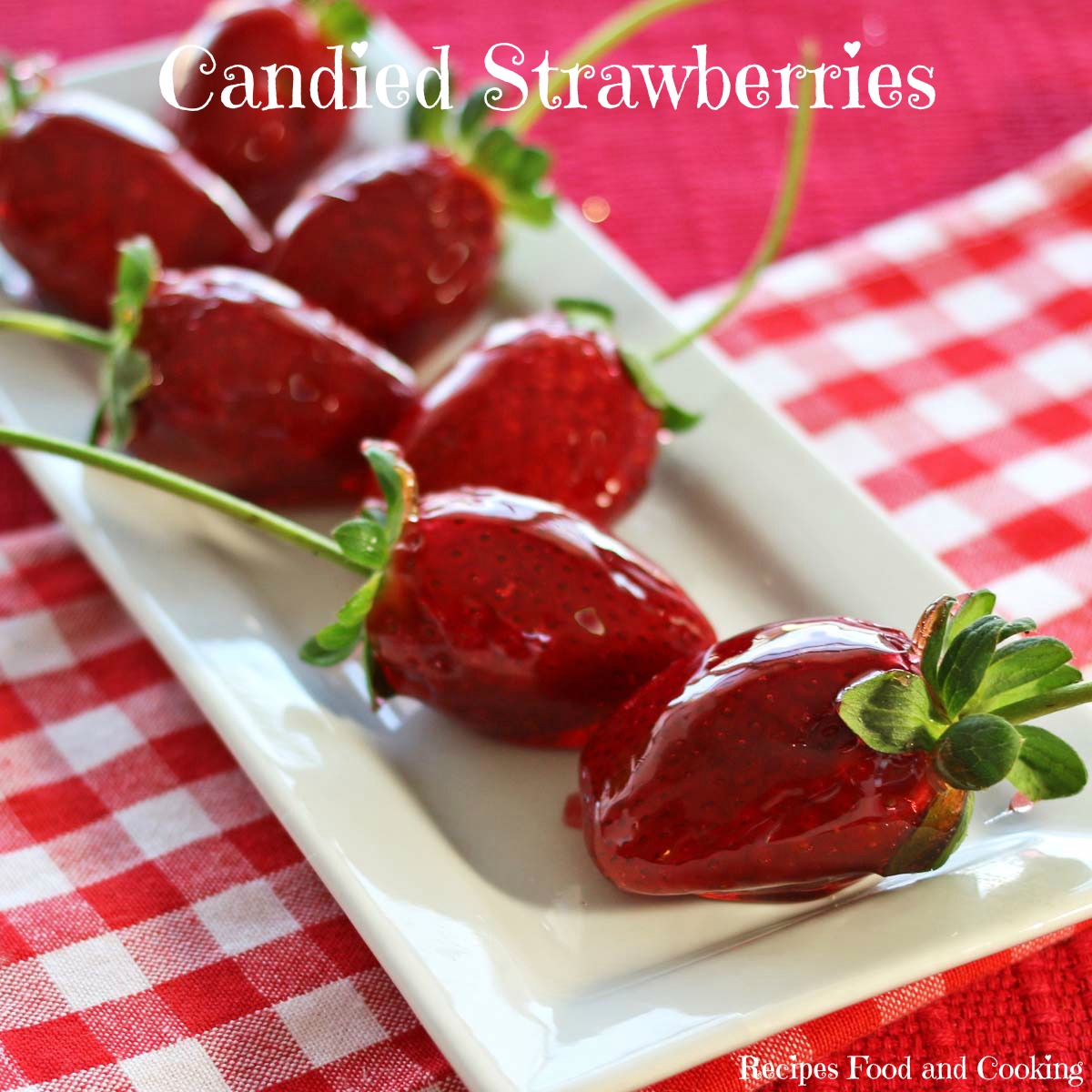 The strawberries above were made about 30 minutes before I shot the pictures just to give you an idea.
Candied Strawberries
Author:
Mary Ellen @ Recipes Food and Cooking
Recipe type:
Dessert, Strawberry
Prep time:
Cook time:
Total time:
Serves:
1 quart strawberries
Beautiful fresh strawberries dipped in a candy coating.
Ingredients
2 cups granulated sugar
3/4 cup water
1/2 cup light corn syrup
few drops red food coloring
Instructions
Grease a piece of baking paper and place on a tray/baking sheet or a baking sheet with silpat on it.
Wash the strawberries, and put on a clean towel to dry off.
Put toothpicks in the strawberries.
Add the water to a saucepan. Add the corn syrup. Then add the sugar. Stir carefully so sugar does not get on the sides of the pan. Put pan over medium heat and cook without stirring until the mixture reaches 300 degrees. (okay I stirred it once at about 250 degrees)
Dip the strawberries in the hot syrup rolling them around so that it gets entirely coating with the syrup. Place on prepared pan to harden. Refrigerate until serving time.
Notes
Check the blog post for tips on making these.
Maybe you'd like to try another of our strawberry recipes?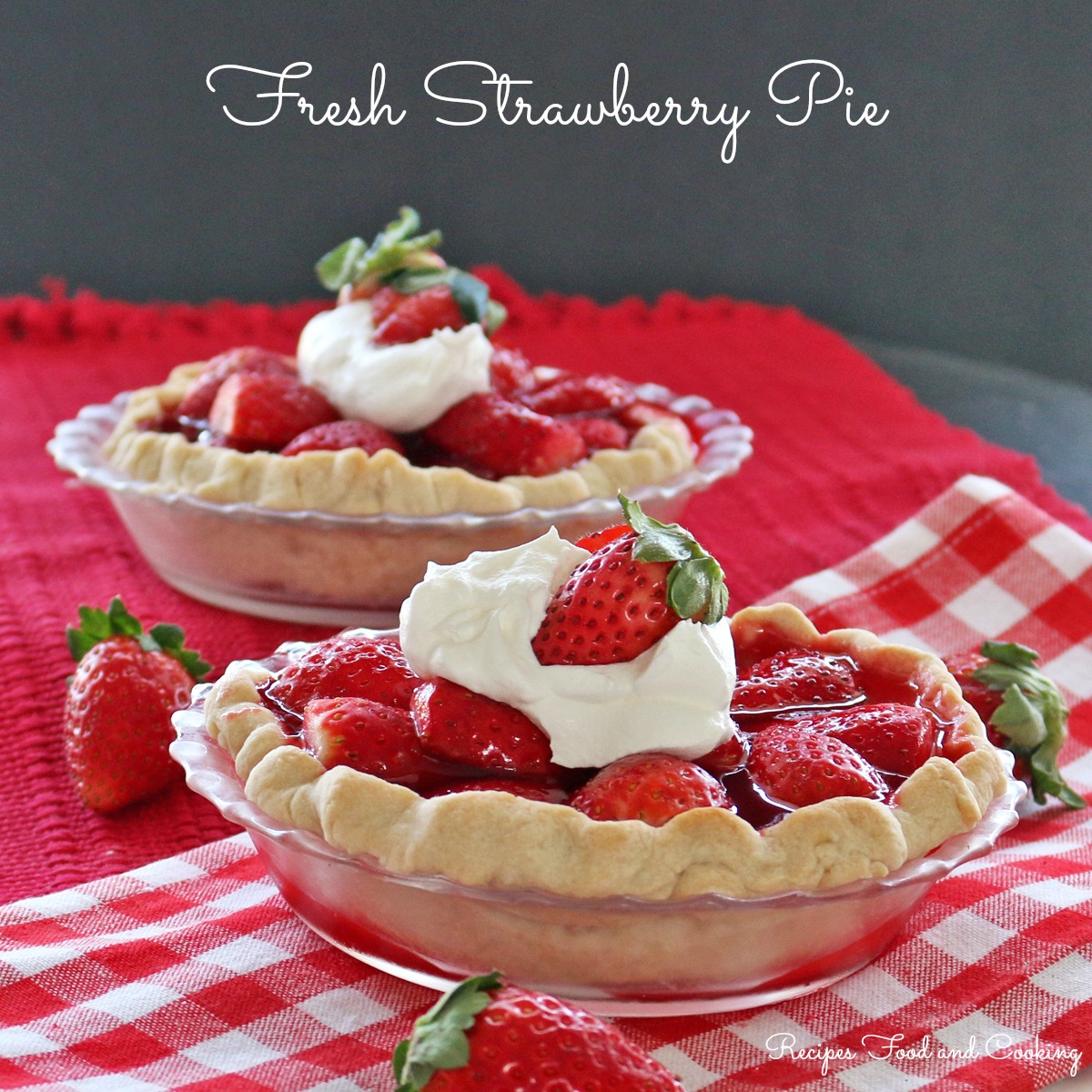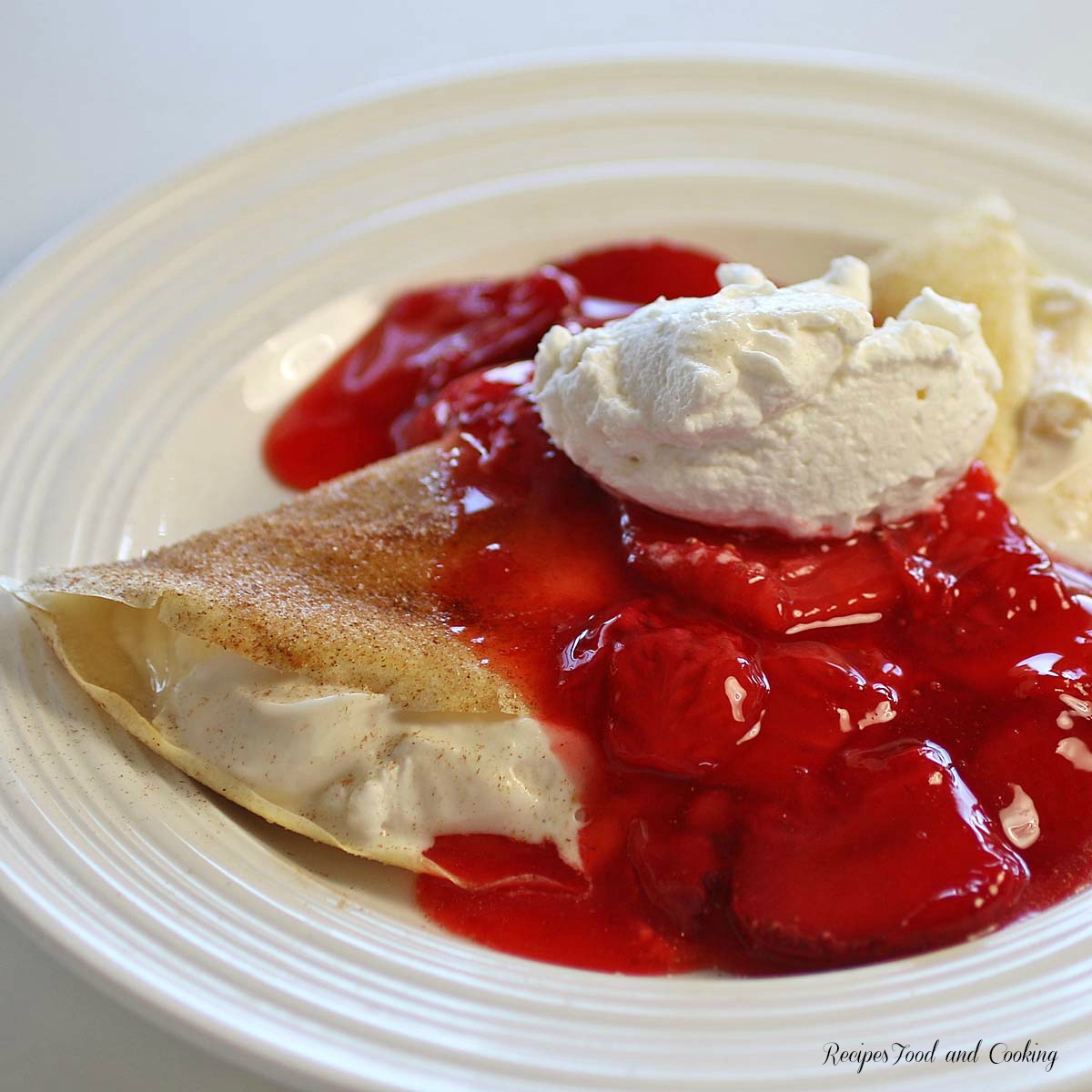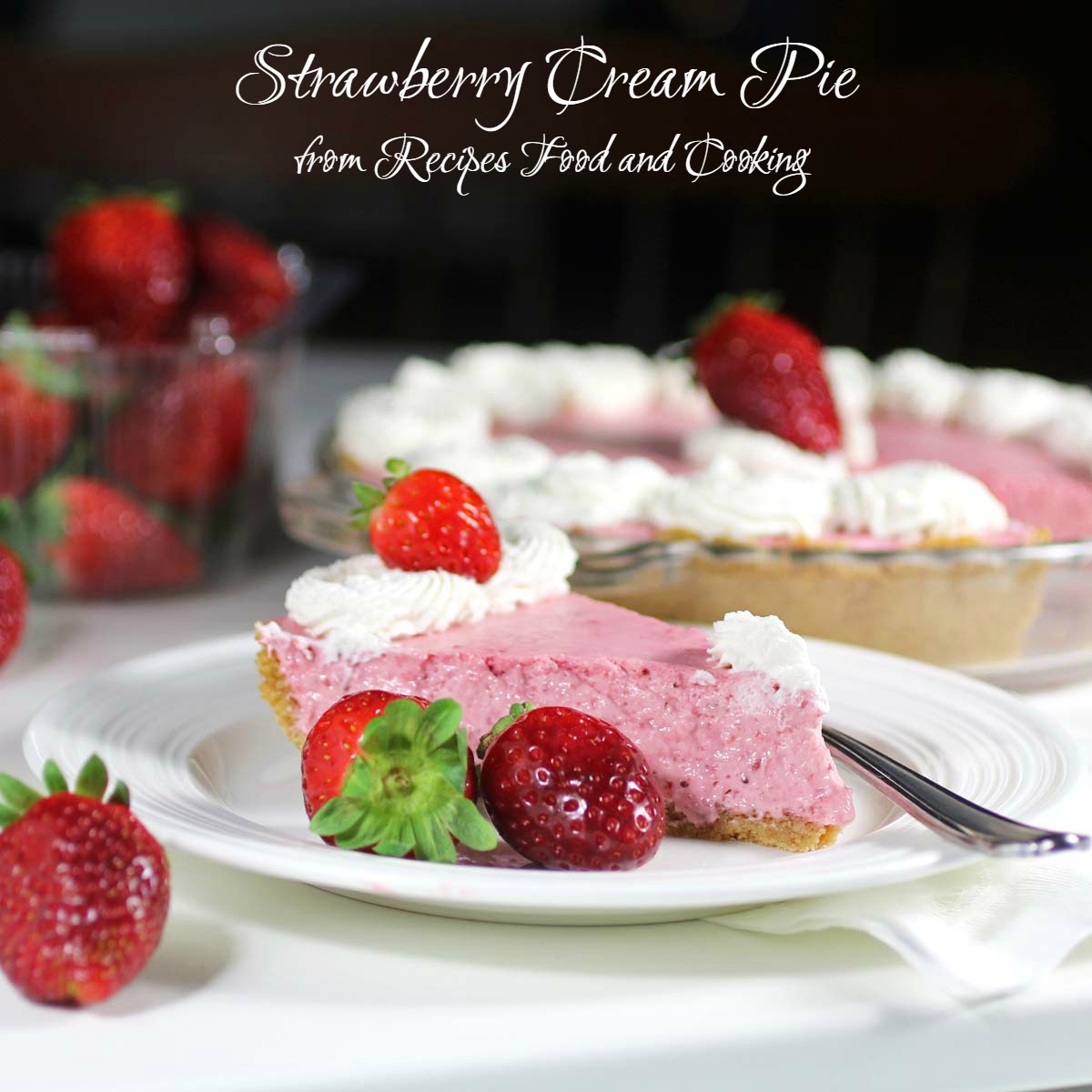 Pin It!