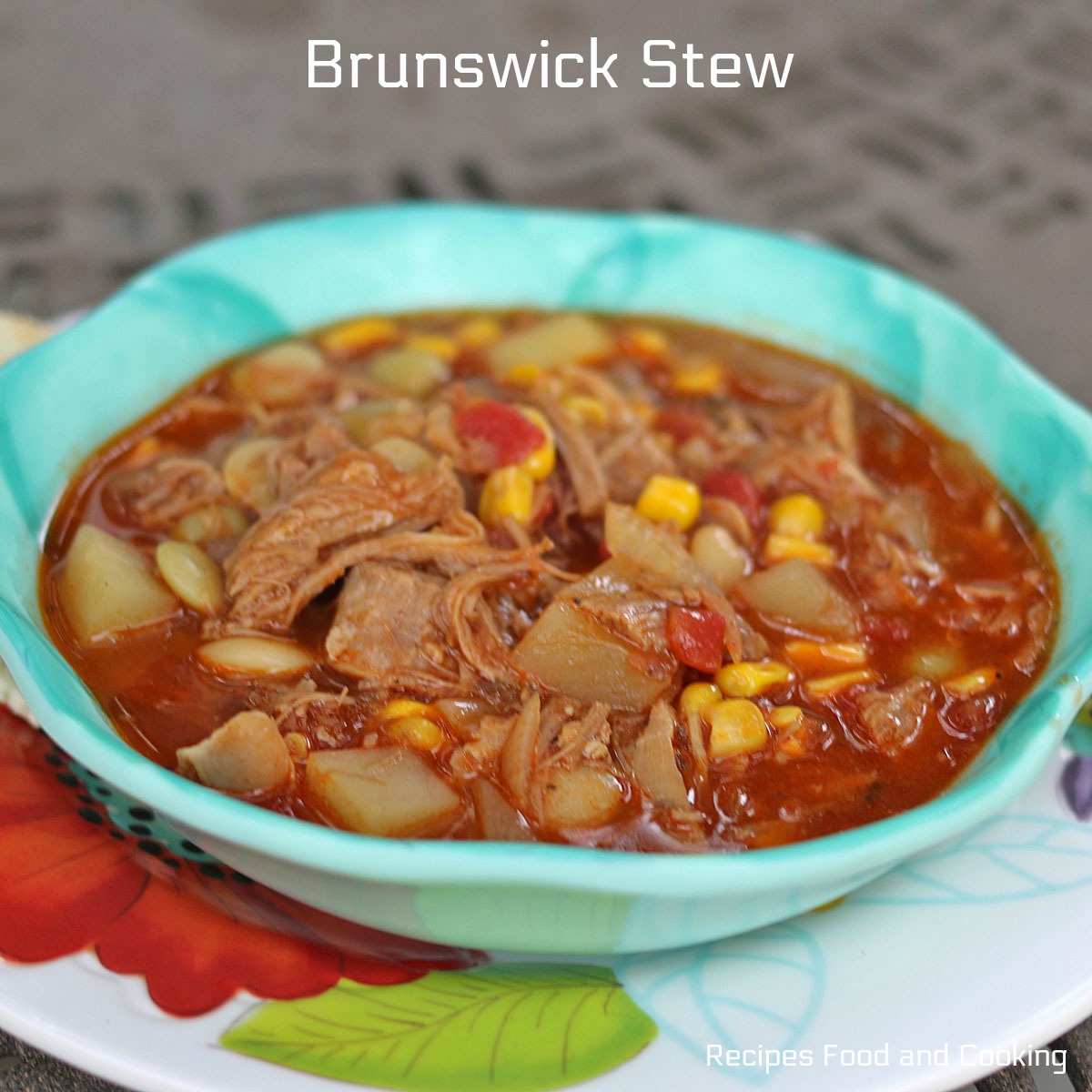 Brunswick Stew
I'd never had Brunswick Stew before I moved to Alabama. I think about every BBQ joint has their own version of it. I'd made some pulled pork last week so I decided to try my hand at it. This is so good and even better the next day. It is a great way to use up leftover pulled pork or shredded chicken. I just happened to have some shredded chicken in the freezer so we repurposed it and turned it in to this tasty stew. I served it with hoecakes to sop up all of the delicious broth.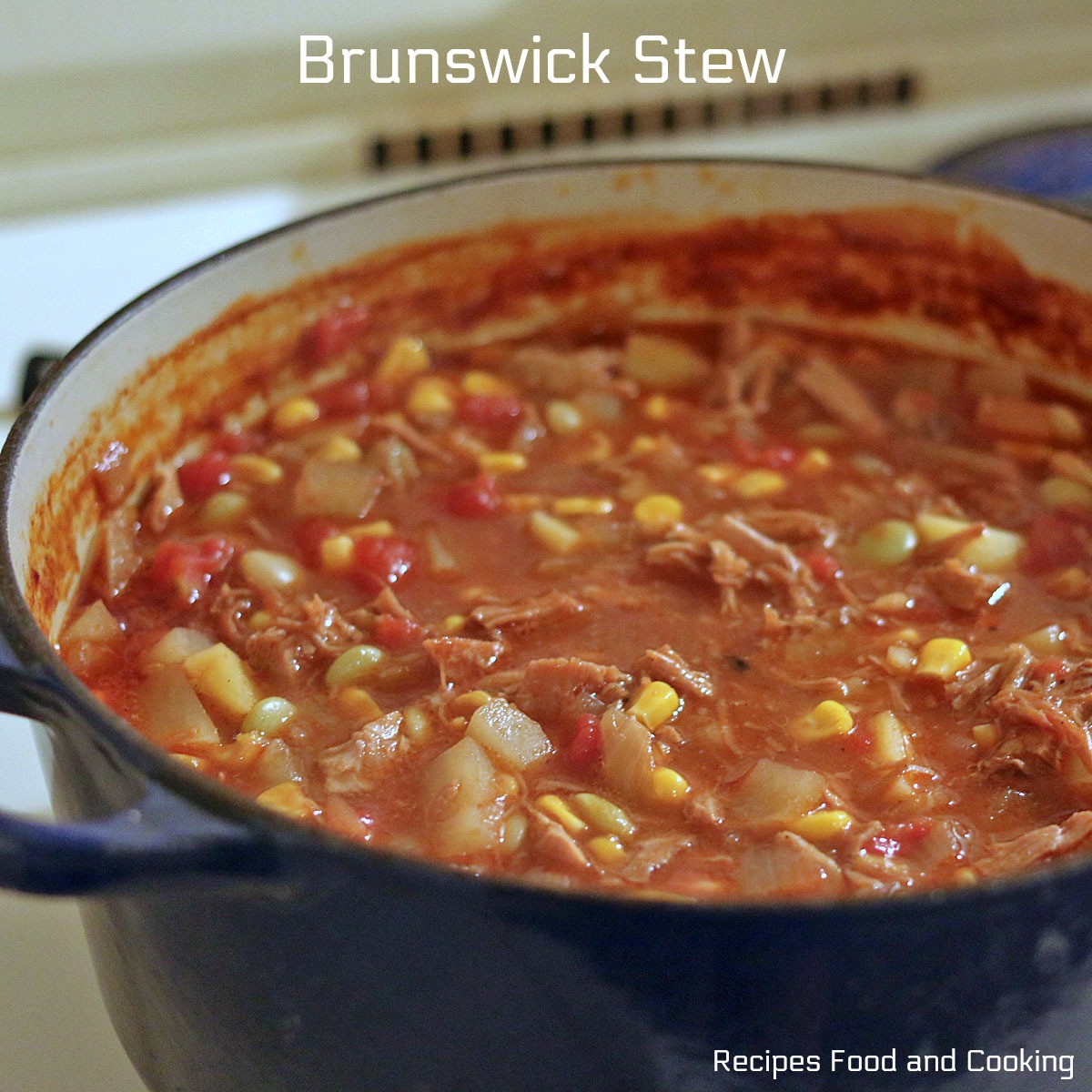 Like it spicy? Add some hot sauce towards the end of the cooking time.
Brunswick Stew
Author:
Mary Ellen @ Recipes Food and Cooking
Recipe type:
Stew, Soup, Pork, Chicken
Prep time:
Cook time:
Total time:
Brunswick Stew using leftover pulled pork, chicken corn, potatoes, tomatoes, lima beans and celery.
Ingredients
3 tablespoons butter
2 cups chopped onion
3 stalks celery chopped
1 cup chopped peppers
3 cloves garlic, minced
1 1/2 lbs. pulled pork
3/4 lb. shredded chicken
2 cans 14.5 oz petite diced tomatoes
4 cups chicken broth
3 - 4 cups chopped potatoes
1 1/2 cups barbecue sauce
8 oz. frozen corn
8 oz. frozen lima beans
2 tablespoons Worcestershire sauce
1 - 2 tablespoons brown sugar
salt and pepper
Instructions
Melt the butter in a large pot. Add the garlic, onions, peppers and celery and cook until translucent.
Add the chicken broth and tomatoes (not drained).
Stir in the pulled pork and chicken. Cook for 15 minutes.
Add the remaining ingredients and bring the pot to a simmer.
Taste to adjust the salt and pepper.
Simmer for at least 30 minutes, preferably a hour.
Maybe you'd like to try our recipe for?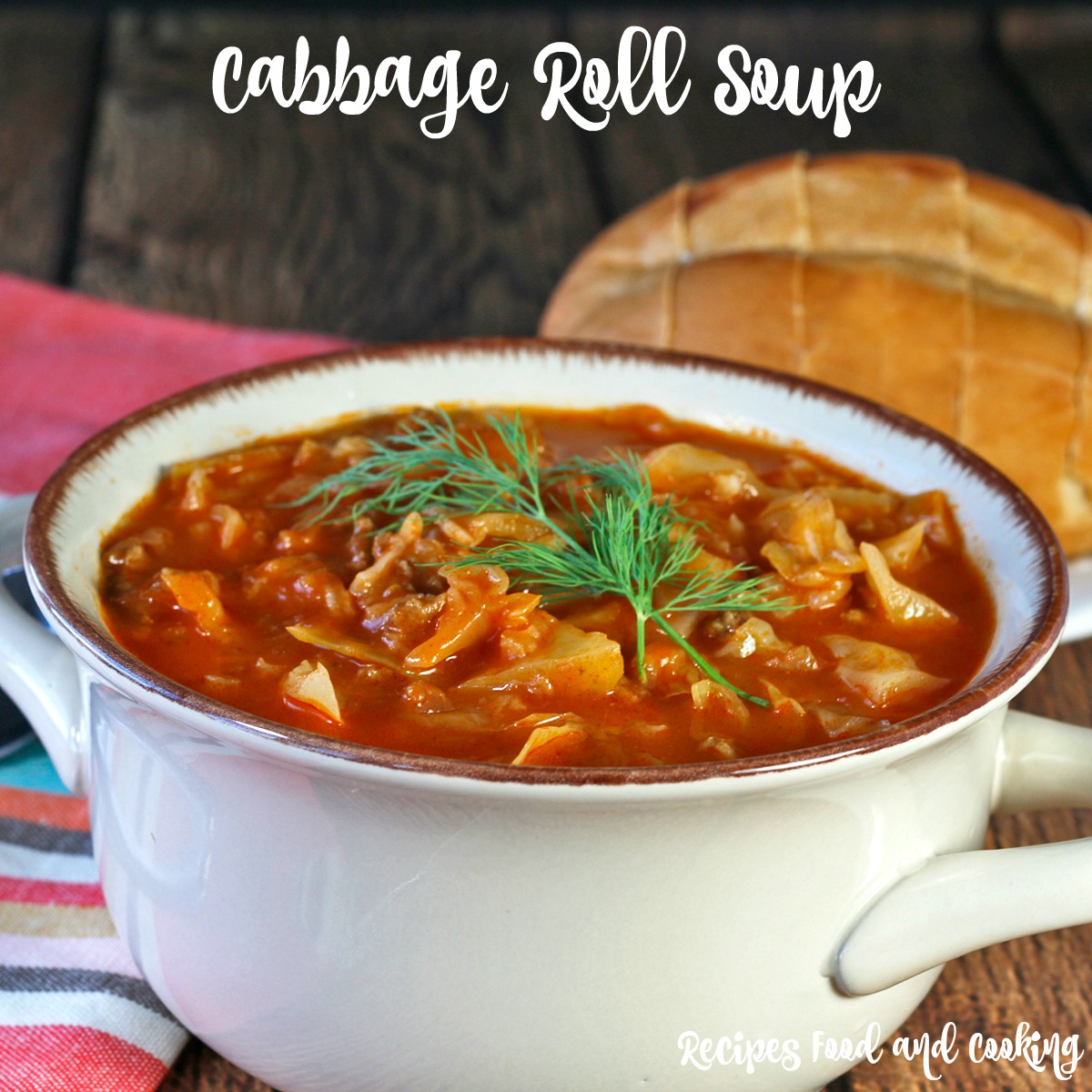 Slow Cooker Mediterranean Chicken Stew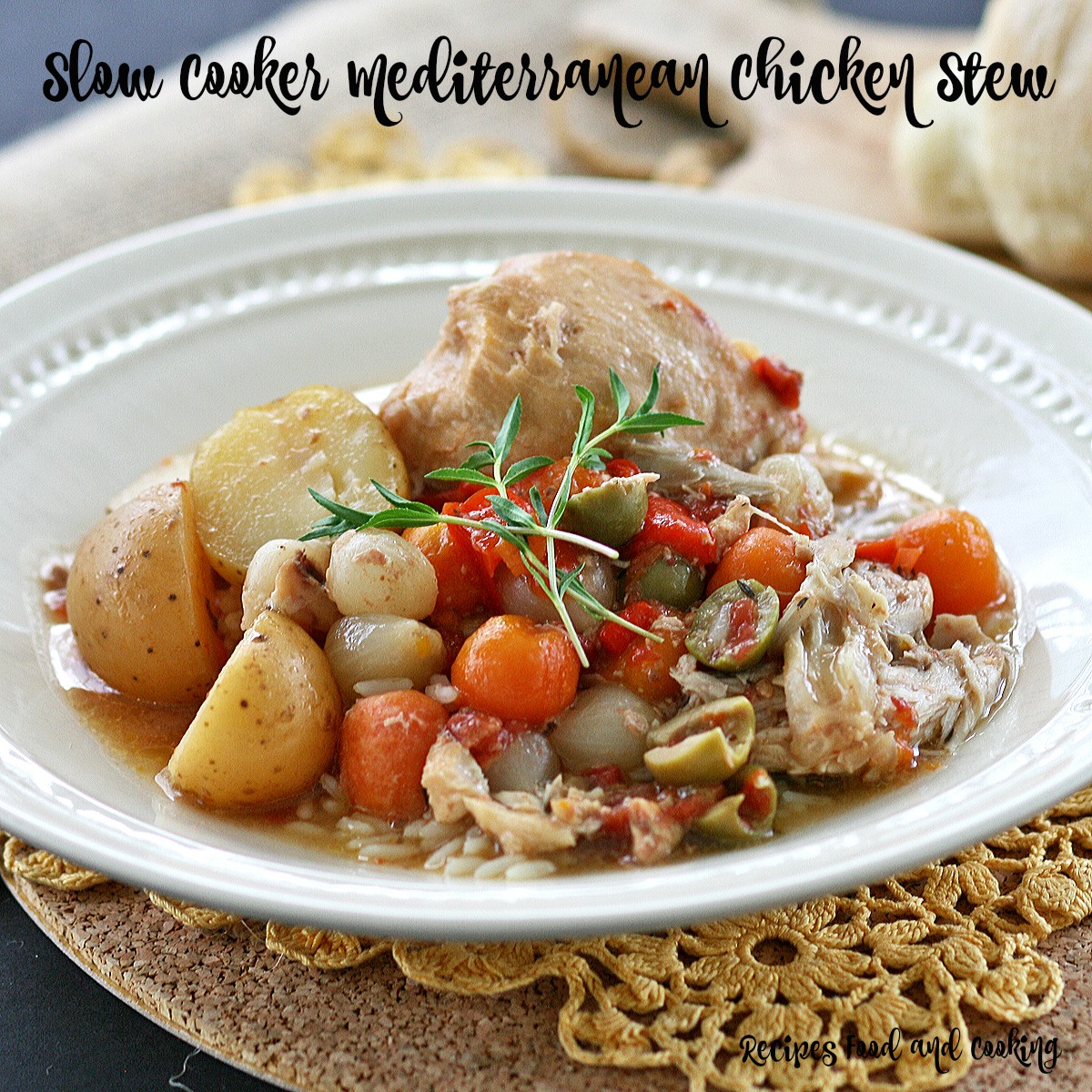 Portuguese Kale Soup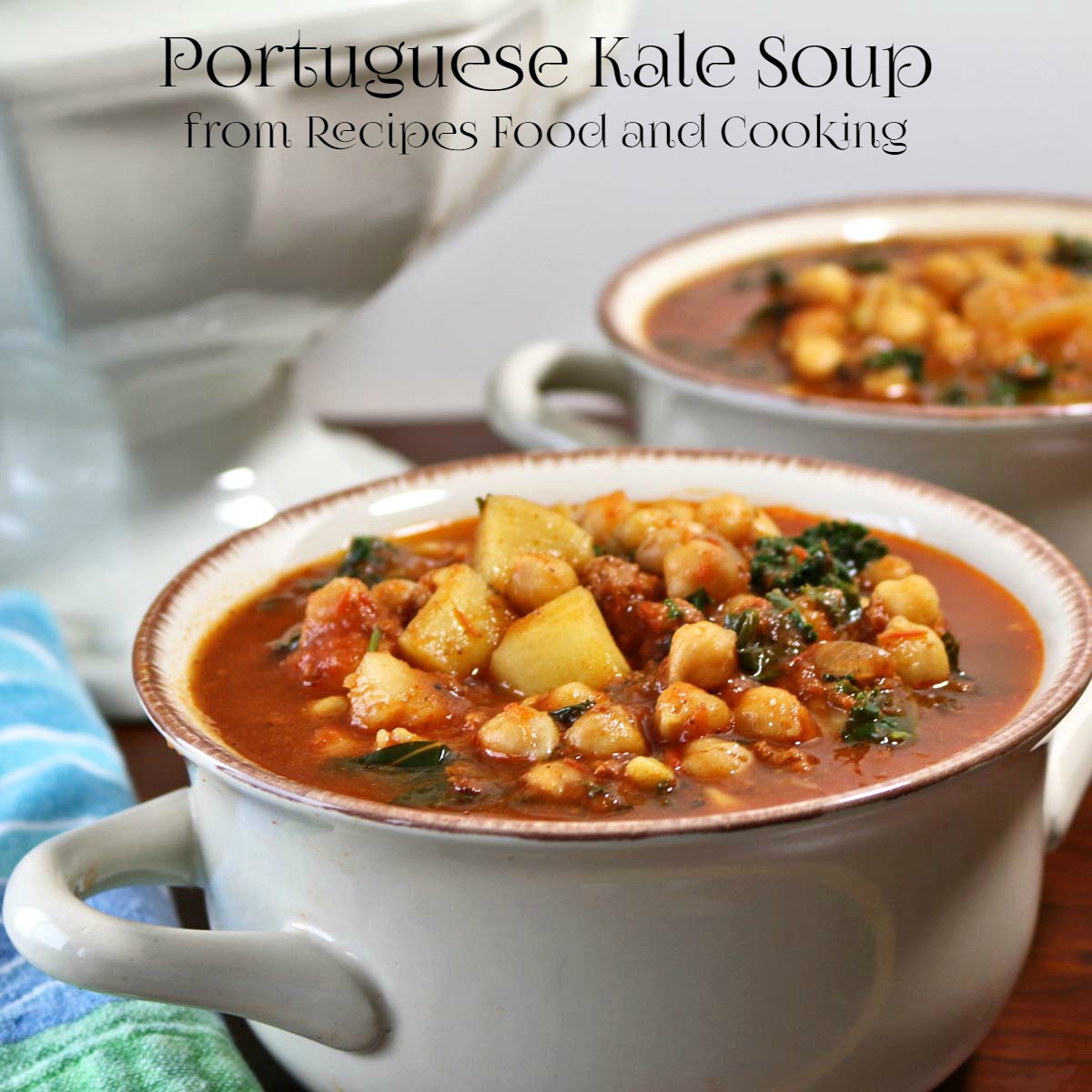 Pin It!