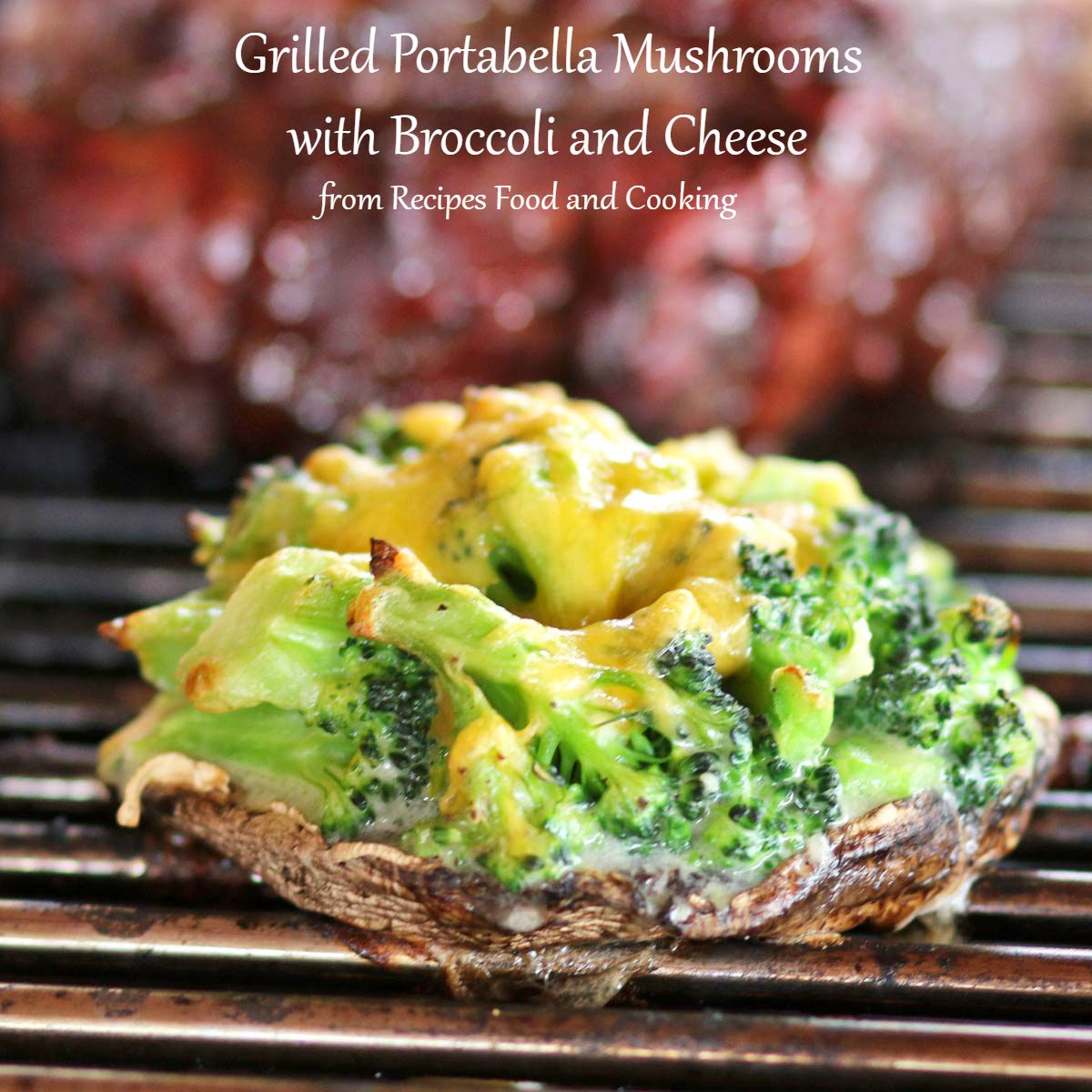 Grilled Portabella Mushrooms with Broccoli and Cheese
Looking for a new grilled vegetable side dish? Love mushrooms and broccoli? Don't forget the cheese! I served this with a beef tenderloin roast that was just under 2 lbs. The broccoli was freshly blanched to the almost tenderness I like. The broccoli tenderness didn't really change from the time spent on  the grill.
Do you run your mushrooms under water to clean them? The recommended method is by dry brushing lightly with a damp paper towel or soft brush. So which camp do you fall into? I'm a middle of the road girl when it comes to this. I usually use a damp paper towels but there are mushrooms that I run under water. It depends to me on how dry the mushroom cap is. When they are really dry and fresh I almost always use a paper towel. The gills underneath are still tight. But then there is that bargain at the grocery store that was just marked down and really cheap, yep I will buy them. Those I will run under cold water but I always leave them to air dry them on a paper towel. I use mushrooms like those for duxelles, stews and soups.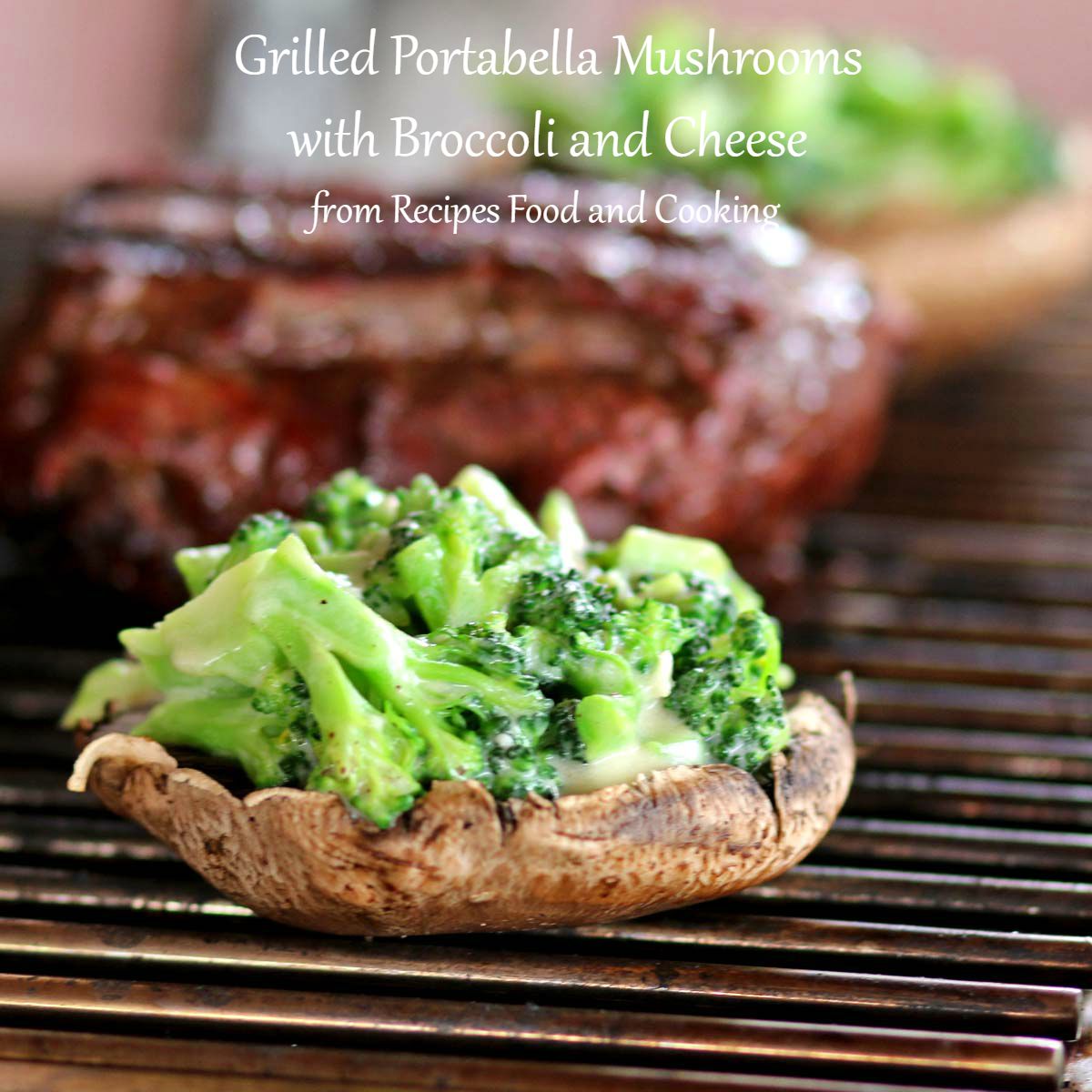 Above is what they looked like when I first put them on the grill to cook.

Grilled Portabella Mushrooms with Broccoli and Cheese
Recipe type:
Grilled, Side Dish, Vegetables
Prep time:
Cook time:
Total time:
Portabella mushrooms filled with freshly blanched broccoli in a cream sauce topped with cheese.
Ingredients
2 large portabella mushrooms
cooking spray
salt and pepper
2 cups chopped broccoli
Sauce
1 tablespoon butter
1 tablespoon flour
1/2 cup milk
salt and pepper
Topping
1/4 cup shredded sharp cheddar cheese
Instructions
Brush off mushroom caps and set aside.
Cut the broccoli into bite size pieces.Bring a pan of water to a boil. Add the broccoli pieces and let water come back to a boil. Let cook for 3 more minutes. The broccoli should be able to easily be pierced with a fork, Drain.
In a small sauce pan melt the butter. Stir in the flour. Whisk in the milk.Continue to cook until mixture thickens. Add broccoli.
Spray the top of the mushroom lightly with cooking oil spray. Add a little salt and pepper. Add the broccoli mixture to the top of the mushroom. Pack it on the best you can.
Place the whole thing on the grill. Close lid on grill and let cook at medium heat for 10 minutes. Add cheese and close lid again. When it is melted, about 5 minutes take off the grill.
 Would you like to try our recipe for?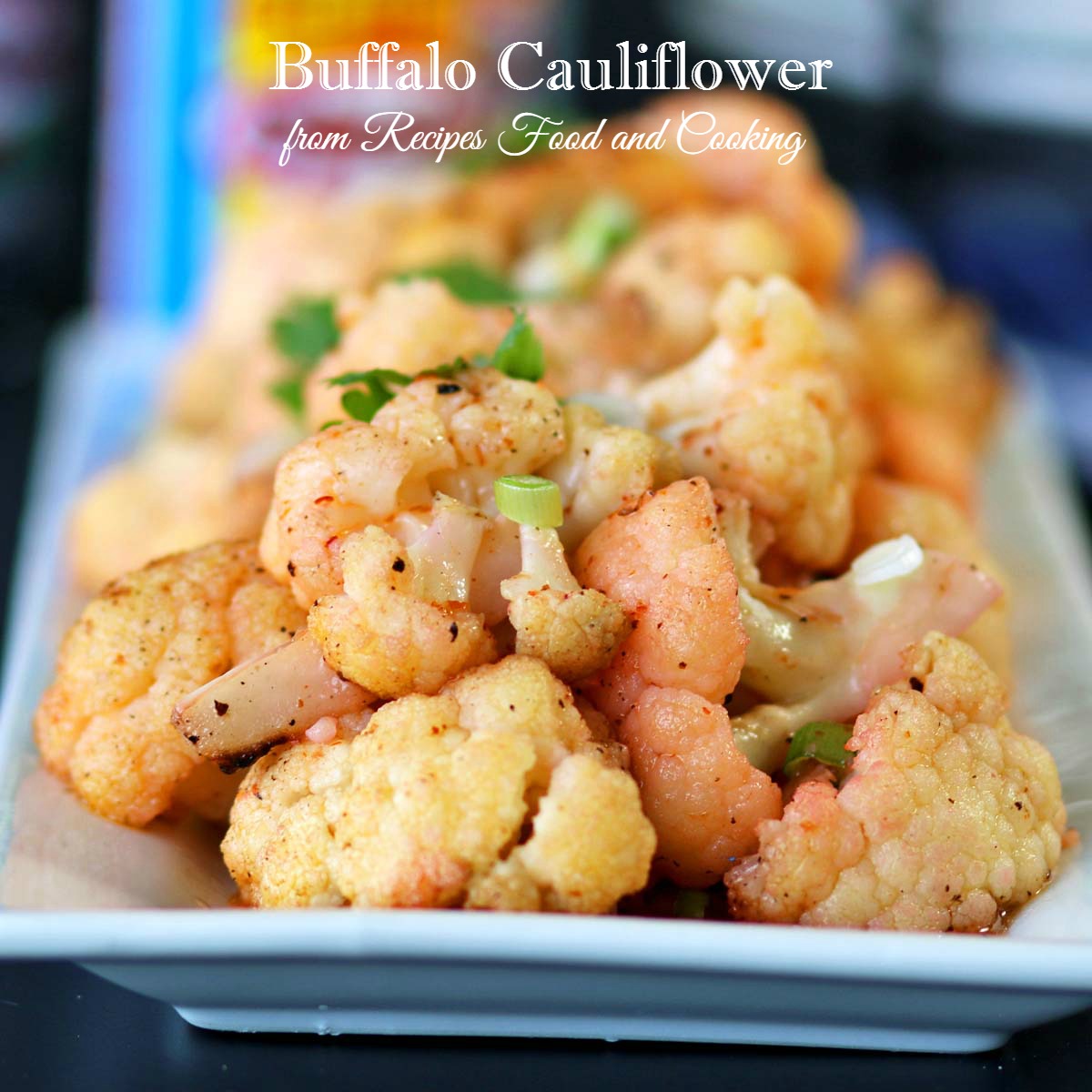 Grilled Broccoli Marinated with Srirachi Sauce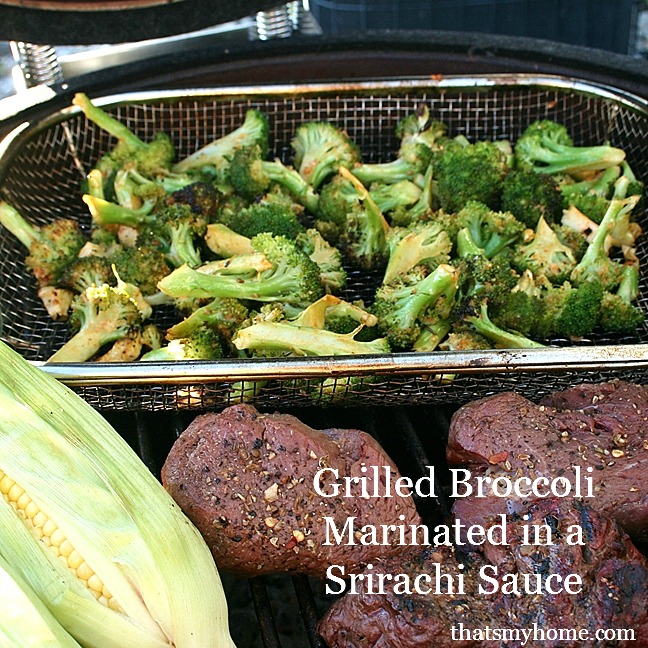 Steak Salad with Blue Cheese Crumbles and Onion Strings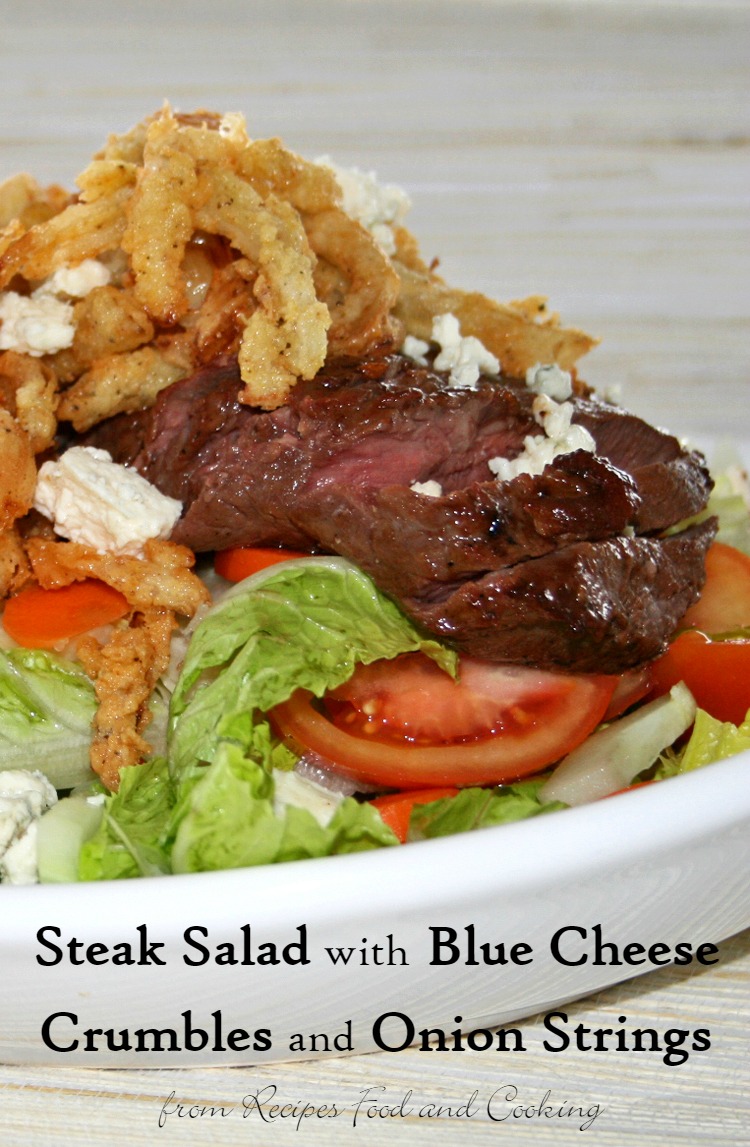 Follow me on Facebook, Google+ , Instagram or Pinterest to see when I post or share something new!
Pin It!