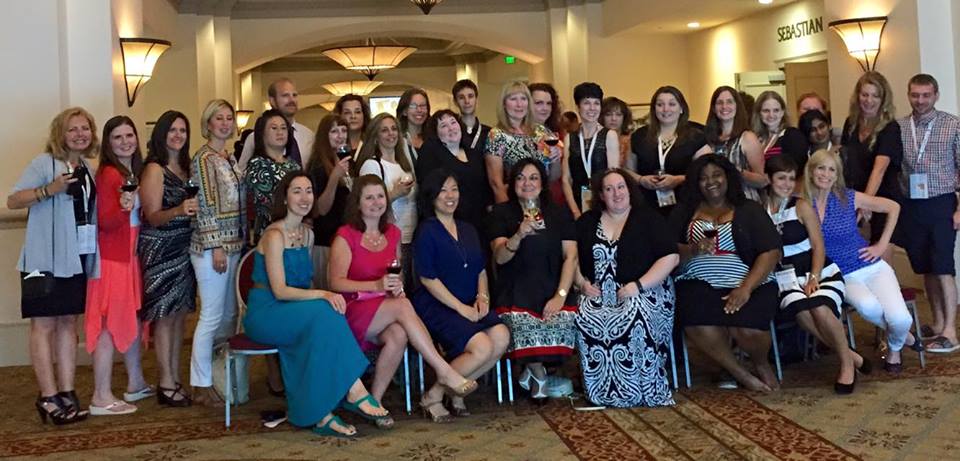 Food and Wine Conference 2015
photo credit Ashlee Hamon Photography
I loved the Food and Wine Conference! It is the friendliest conference I have ever been to. Just like the Sunday Supper movement this conference is all about learning, eating, drinking a few glasses of wine and meeting new friends that you know from being online. It is an opportunity to meet with brands and learn what they are looking for from bloggers.
We met with Dixie Crystals on Friday evening and got to make 3 wonderful sugar scrubs the first night. It was so much fun and you can make them really fast. They would make excellent gifts and they smell amazing!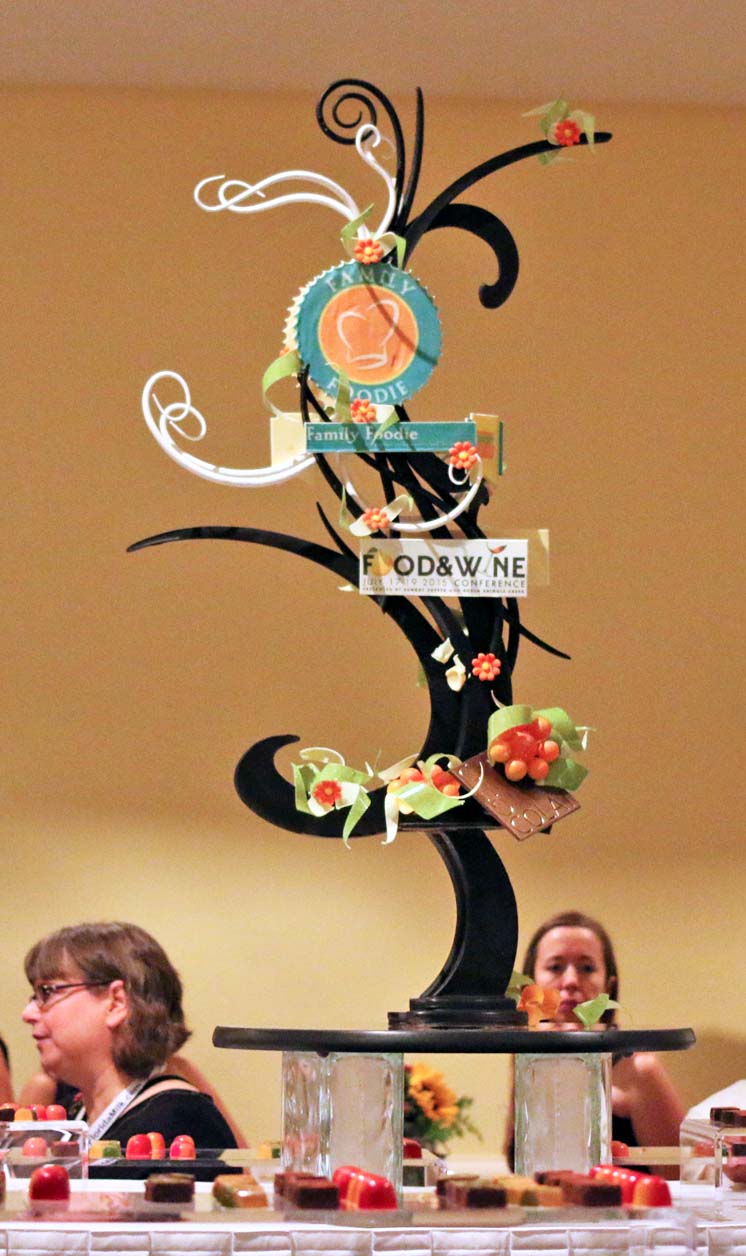 We were at the beautiful Shingles Rosen Creek Hotel in sunny Orlando, Florida. What an amazing hotel! The first night we were there we all returned to our room to find our own Cinderalla chocolate shoe filled with macaroons and house made chocolate candies. The pastry chef there is amazing, he also made several chocolate sculptures and did a chocolate making and tempering demonstration for us.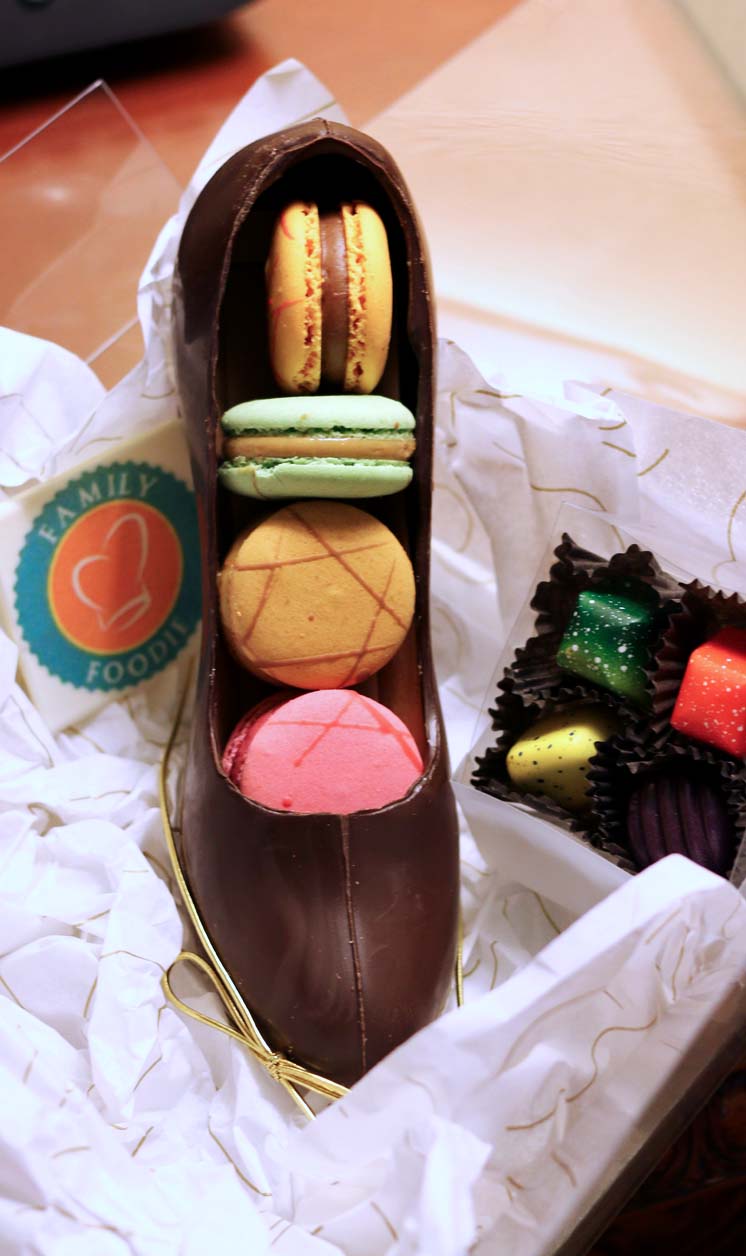 I was lucky enough to be choosen as a brand Ambassador for one of our sponsons, Wisconsin Cheese. On Saturday we had a fabulous lunch featuring Wisconsin Cheese. We had a Poutine Bar and it was amazing. We had several choices all prepared by the Shingles Rosen Creek restaurant staff. They were Mushroom with Kale Poutine, Short Ribs Poutine. Chicken and Waffles and a Traditional one.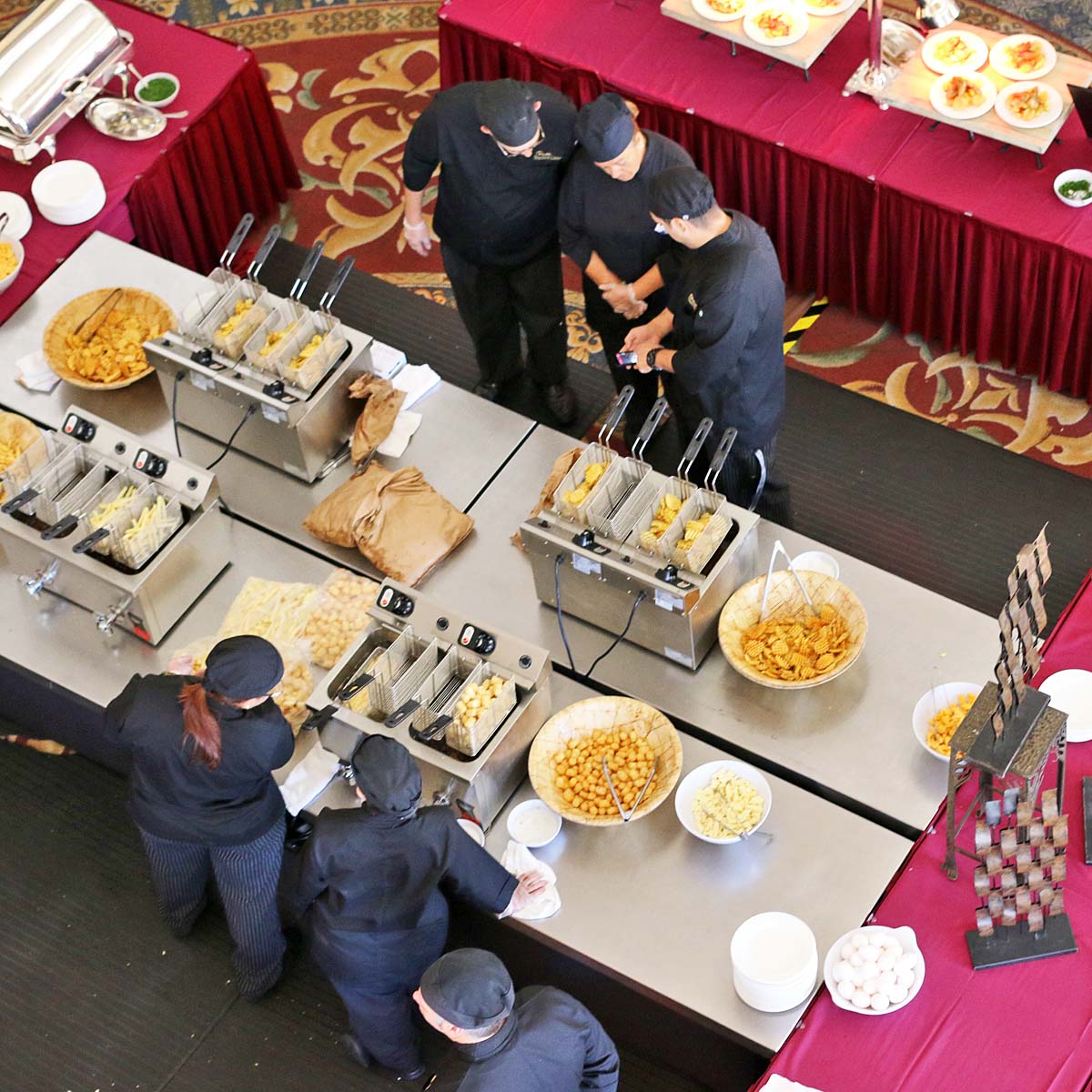 Some facts about Wisconsin Cheese:
There are more than 600 types, styles and varieties of Wisconsin cheese
If Wisconsin were a country, it would rank 4th in the world in cheese production, behind only the United States, Germany and France.
Cheesemakers in America's Dairyland produce more specialty cheeses than any other state.
Wisconsin cheesemakers have a 46% share of the specialty cheese market.
99% of Wisconsin dairy farms are family owned. Many of Wisconsin's dairy farms are handed down generation to generation.
Wisconsin wins more awards than any other state or country in major national and international dairy competitions (held within the U.S.) each year, proving that Wisconsin dairy is among the best of the best.
We had a game show at the end of Saturday's Day session that Terri from Love & Confection put together. There were some amazing prizes and to my surprise I was the first person chosen to play and I won! I won a case of Georgia peaches (can't wait to get them!) 2 cookbooks by Gena Knox which are fabulous and Saucy Mama's hot sauce! I can't wait to make a couple of the recipes from Southern My Way and the photography in the cookbooks is amazing!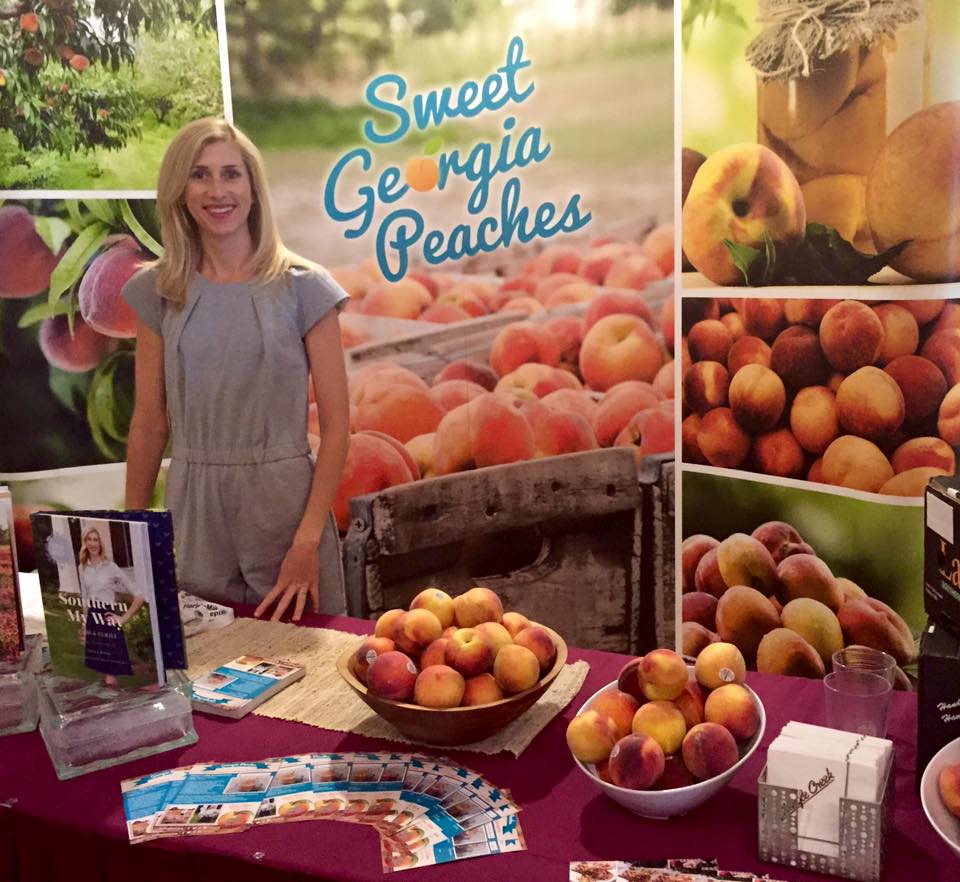 Photo Credit: Sweet Georgia Peaches
Saturday night we had a dinner put on by Hess Wines and Certified Angus Beef. It was served family style with New York Strip Steaks with a Fresh Chimichurri Sauce, Sweet Potatoes with Horseradish, Idaho Potatoes Fingerlings and Asparagus with Bearnaise Sauce. If you have never tried the Certified Angus Beef, you really need to. It is the best beef I've had in years! Only 25% of all angus cattle raised in this country qualify to be branded as Certified Angus Beef.
We also had an education in beef on Sunday morning from Chef Michael from Certified Angus Beef. He taught us all about the different cuts of beef. He also showed us how to make Sauteéd Steak Medallions in a red wine pan sauce.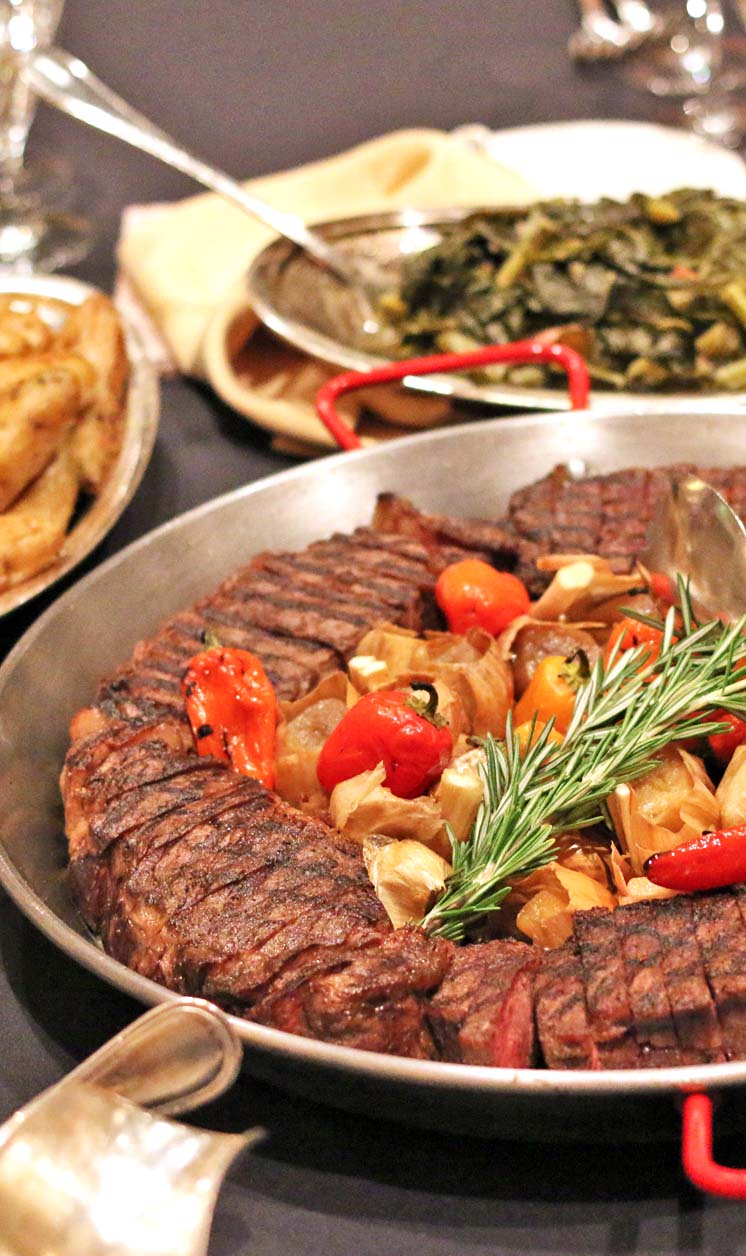 Sunday morning we had a beautiful breakfast buffet put on by Duda Farm Fresh Foods. We had an Kale and Egg Bake that morning that was one of the best kale dishes I have other had. I am hoping they share the recipe with us so I can share it with you.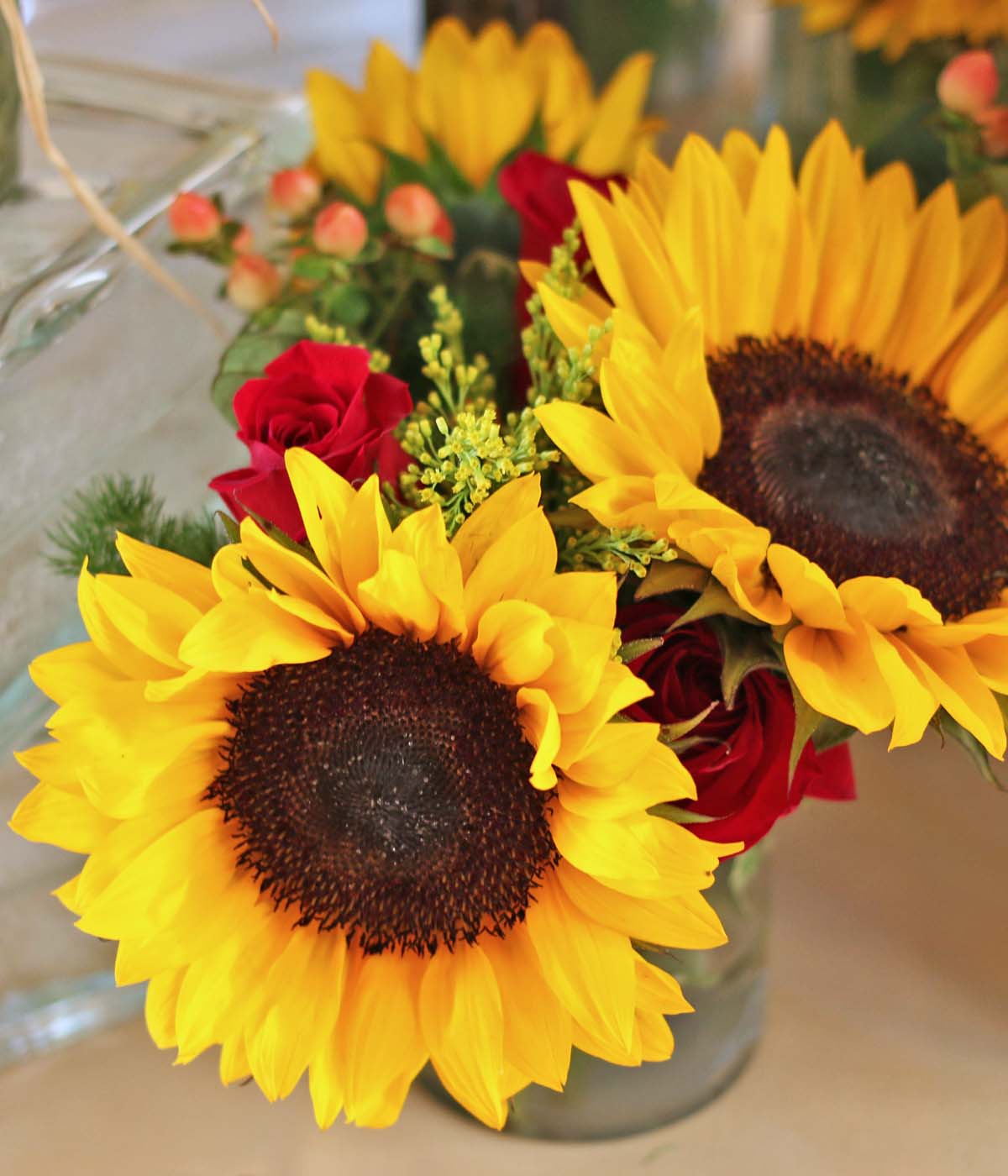 This is one of the flower arrangements on the buffet table. So gorgeous and they look like they were just picked.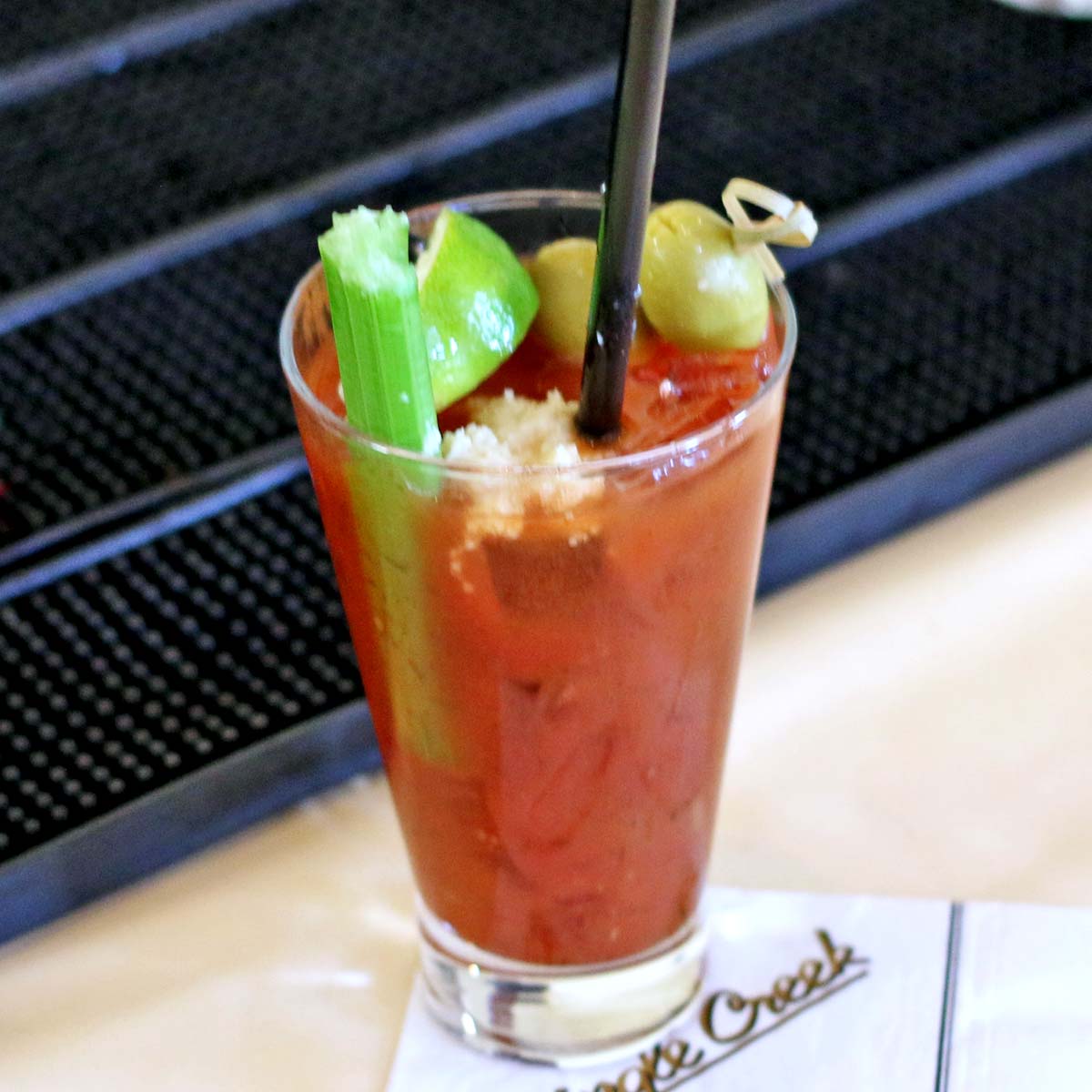 Brunch also had delicious Bloody Mary's and Mimosas.
I could go on and on about how wonderful this conference was. The speakers gave us a lot to think about and the break out classes were great too. It was hard to choose the ones to go to, I really wanted to do all of them. Next year you want to be here!