This shop has been compensated by Collective Bias, Inc. and its advertiser. All opinions are mine alone. #KingOfFlavor #CollectiveBias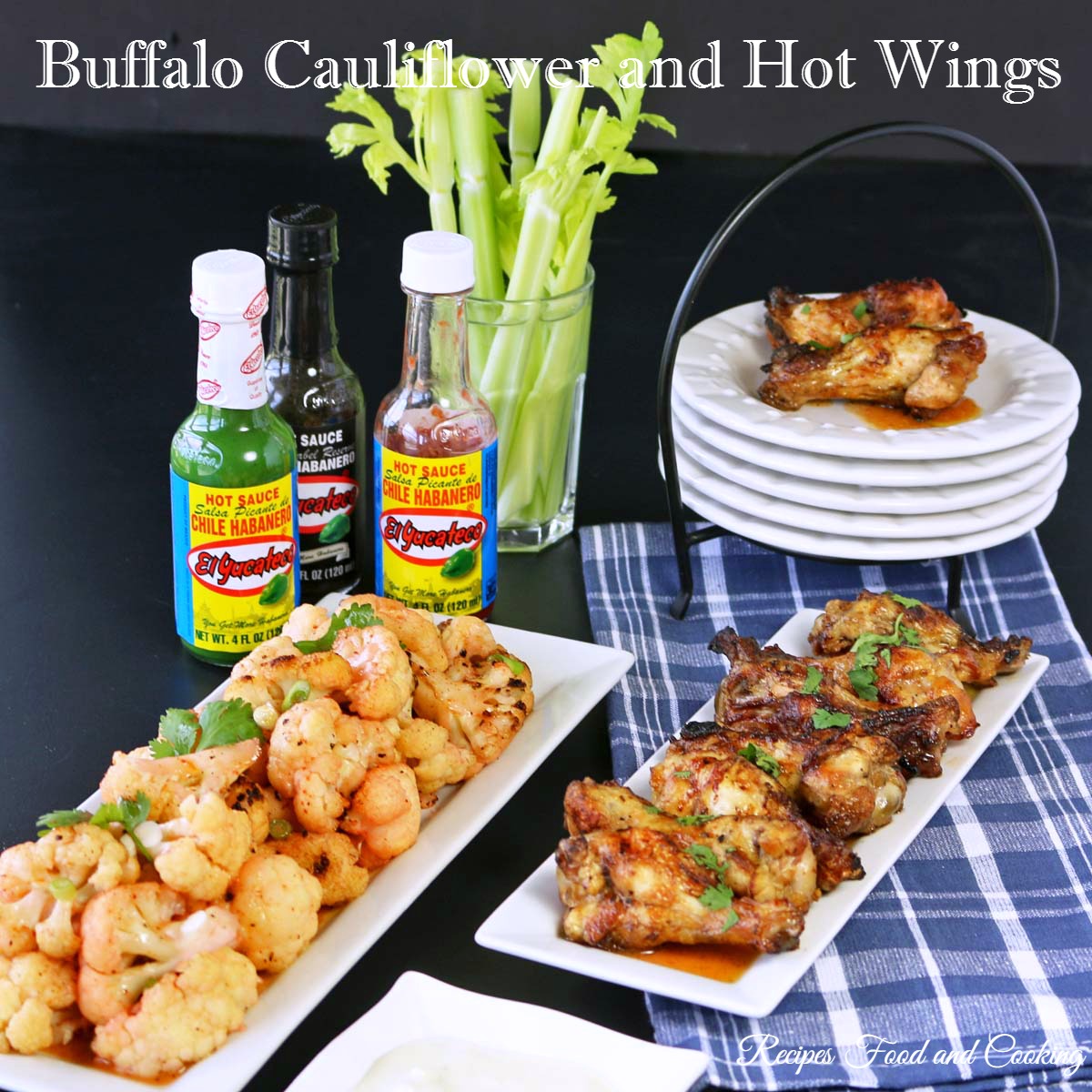 Grilled Buffalo Cauliflower and Hot Wings
You are going to be wondering where this cauliflower dish has been all of your life from the first bite. I think this is my favorite new dish of summer so far. When you add in some grilled chicken wings you'll think so too! Wait until you taste the El Yucateco Red Sauce on this cauliflower, it's so good!
Originally this was going to be a post just about roasted cauliflower. Right after I got the cauliflower in the marinade I realized I needed to go to the grocery store. Going by the meat case I just so happened to see a great buy on chicken wings which I immediately wanted. Now I knew exactly what I wanted to do with that extra marinade I had in the bowl with the cauliflower. I hate it when you have a great marinade made and it's not quite enough to keep but you don't want to throw away.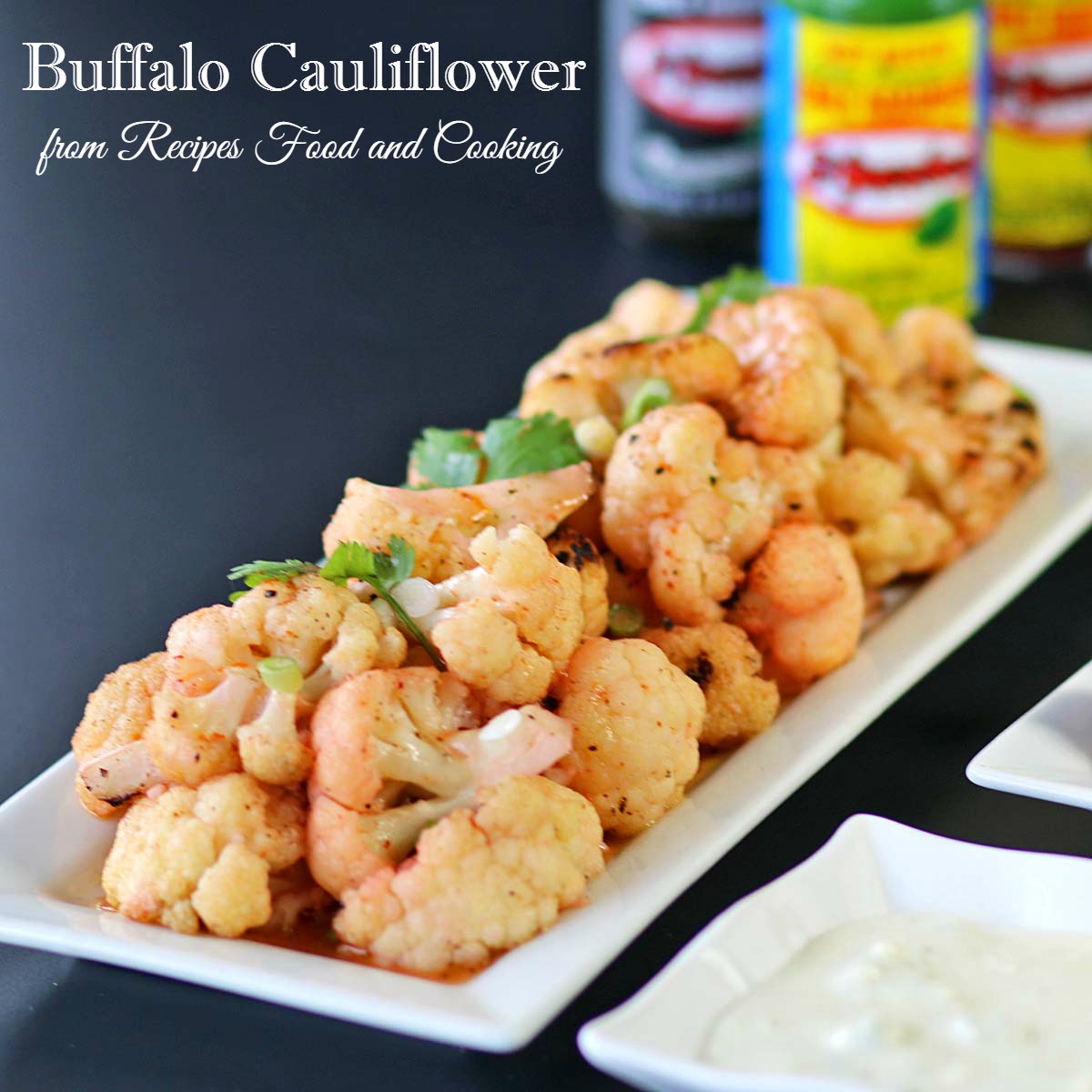 Don't you want to just reach in and take one? Look at that delicious El Yucateco Red Sauce on the cauliflower and bottom of the plate, yum! I had a big bowl of blue cheese dressing right beside it all. These would be 2 great dishes to serve while sitting around on a summer evening, maybe with a glass of wine with friends or family. How about a cheese tray and maybe a salad sounds like dinner to me!
I have to admit this was the first time I've cooked with the El Yucateco Red Sauce. I'd used it in restaurants before so I knew I liked it. I love the El Yucateco Red Sauce, so easy to cook with. It's not so hot that it burns your mouth but instead you had all of the awesome chili flavors with a hint of burn at the end. Just a sec and gone! I love chili sauces that are so well balanced they are able to do that. One of the reasons the sauces are so well balanced is that they use less vinegar in it than other hot sauces. They have 2 others I bought, a Green Sauce and XXX Hot Sauce (Kutbilik). I am looking forward to trying them. I bought my El Yucateco sauce at Publix. If you don't have a Publix, you can find them in the Hispanic section of your grocery store or in the hot sauce section.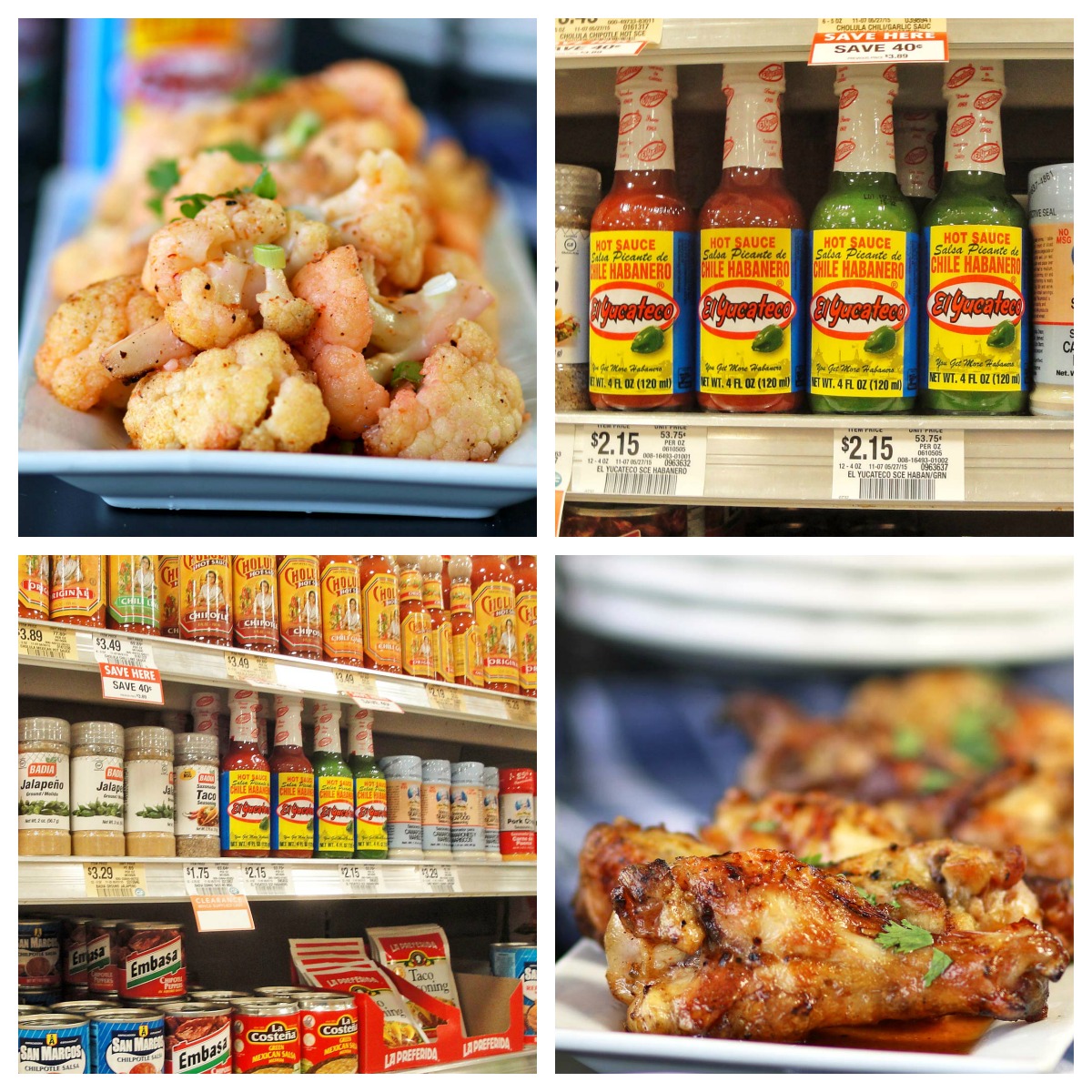 I love learning about new products, don't you? I will sometimes see something new and wonder if I am just wasting my money buying it instead of what I've always use. There are so many new products coming to the market all of the time which ones do you spend your hard earned money on? I know for me if a friend recommends something I am more likely to buy it. This one for me is going to be a repeat buy at my house.
Let's talk about these 3 hot sauces for just a minute and then we'll move on to the recipes.
El Yucateco Red Habanero Hot Sauce is made from fresh red habanero peppers, tomato, and select spices and seasonings. They call it "their all purpose sauce", I agree. Taste the true taste of the red habanero because they use less vinegar in their sauces. Try it in your Bloody Mary or even a Shrimp Cocktail.
El Yucateco Green Habanero Hot Sauce is El Yucateco's most popular sauce. It packs a little more heat than the red. Great with chicken and veggies.
El Yucateco XXX Habanero Hot Sauce (Kutbilik) this recipe comes from the Mayan vault and is their hottest at approximately 12,000 on the Scoville scale.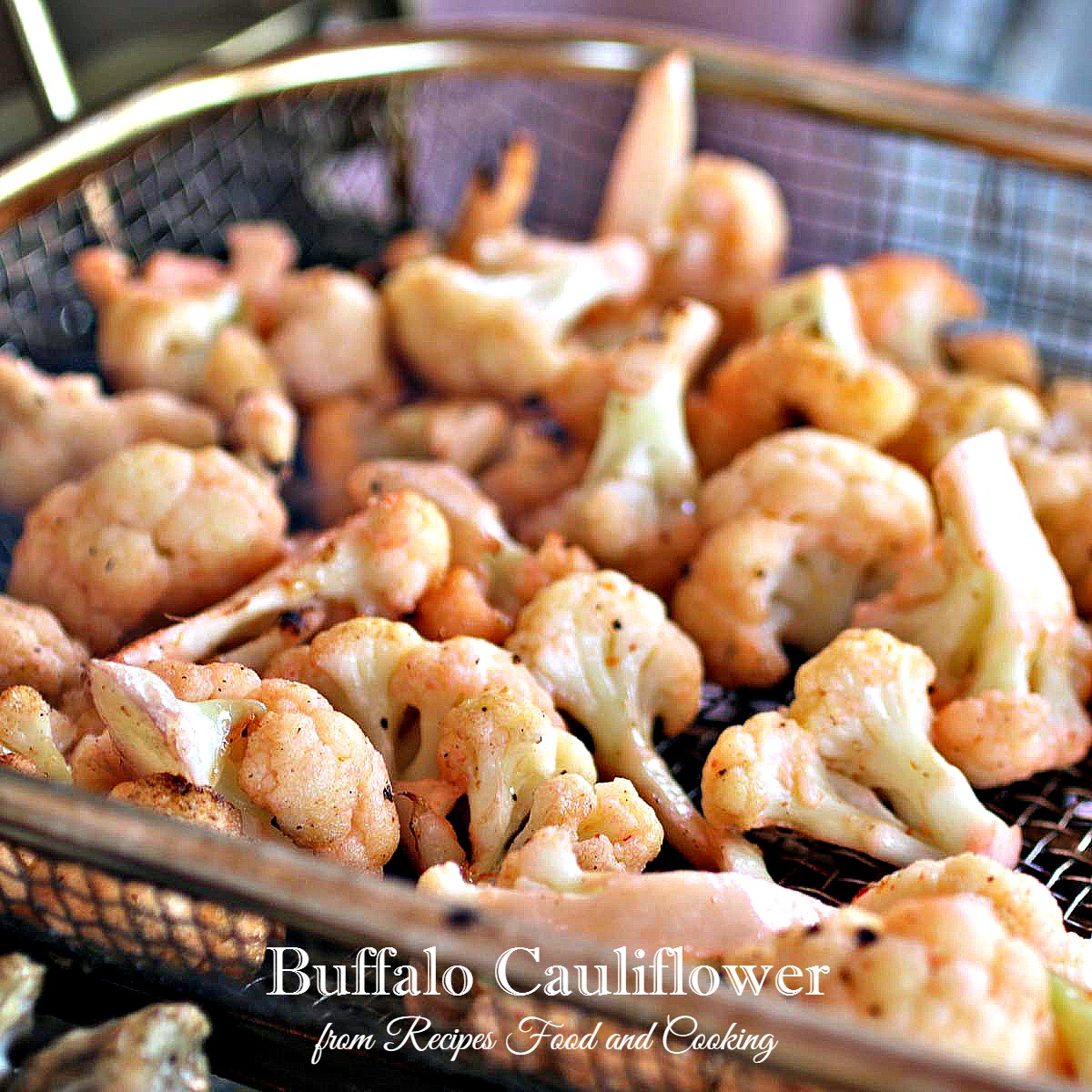 I love this grill basket for grilling vegetables. It opens up a whole new world of possibilities for cooking on the grill.
Grilled Buffalo Cauliflower
Buffalo Cauliflower
Recipe type:
Appetizer, Side Dish
Prep time:
Cook time:
Total time:
Ingredients
1 medium head cauliflower
1/2 cup melted butter
3 tablespoons El Yucateco Red Sauce
1 teaspoon salt
fresh ground pepper
Instructions
Put a large pan of water on to boil. Add salt.
Break the cauliflower up into bite size pieces. When the water comes to a boil add the cauliflower. Leave on heat two minutes, Pour into a strainer and run cold water over the cauliflower to cool it slightly.
In a large bowl stir the butter and El Yucateco Red Sauce. Add the cauliflower and toss until coated. Marinate for at least 30 minutes, tossing a couple more times.
Heat up the grill. Put the cauliflower into a grill basket. Grill over medium heat until the cauliflower gets some grill marks, about 10 minutes. Toss once.
Serve with blue cheese dressing and some celery if desired.
Notes
Save the extra marinade for the chicken wings. If you are making the chicken wings, don't put the raw chicken in the marinade, we're going to add it at the end of the grilling time.
I am excited to be giving you a chance to win a  "Deluxe grilling package" including an incredible grill, cooler full of Yucateco and tools.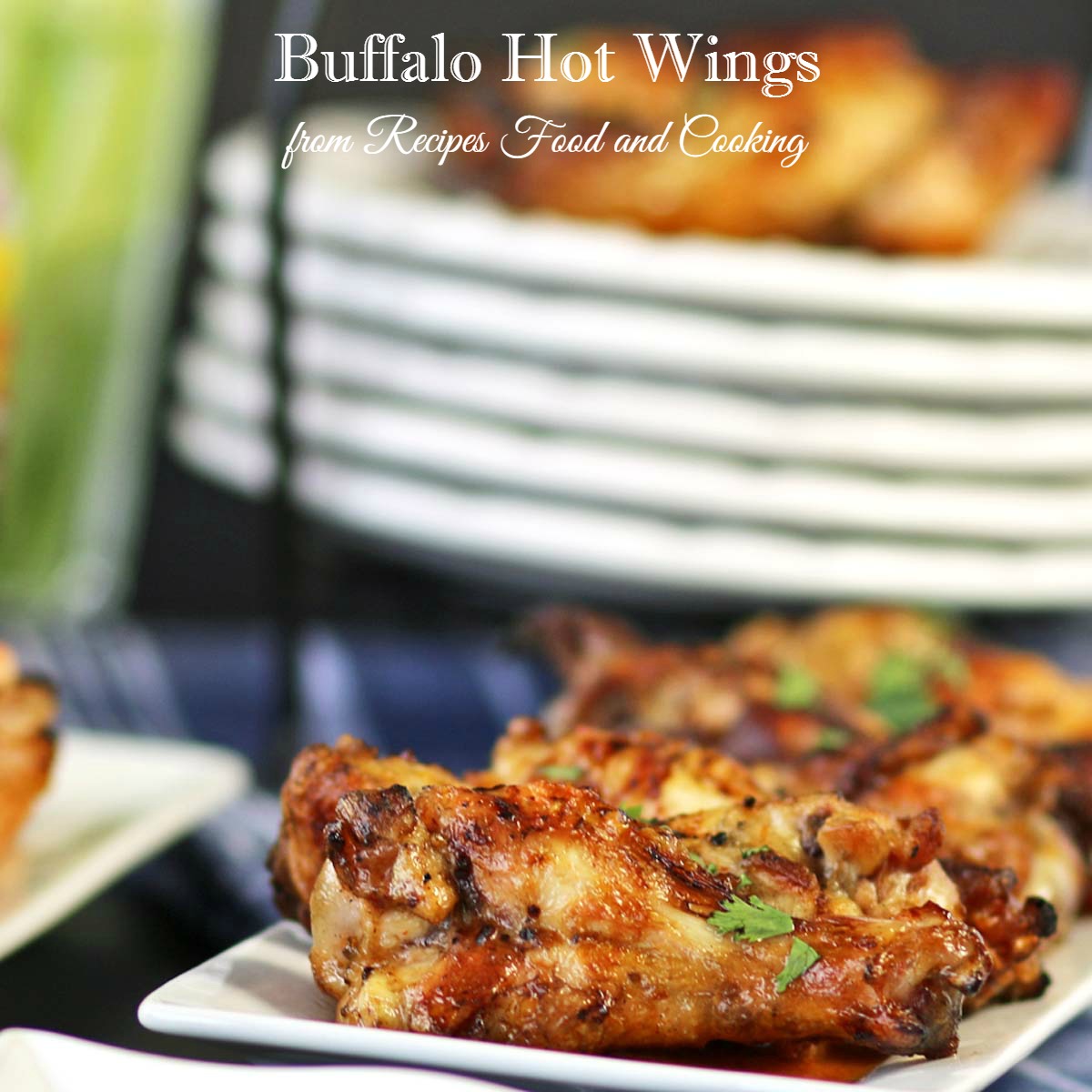 Grilled Buffalo Chicken Wings

Buffalo Hot Wings
Recipe type:
Chicken, Wings, Grilled
Grilled Chicken wings coated with a buttery El Yucateco Red Sauce marinade.
Ingredients
1 package chicken wings (about 10 -12 wing pieces)
leftover marinade from the cauliflower or use the recipe above
salt and pepper
Instructions
Salt and pepper the wings.
Put the wings on the grill over medium heat. Turn often to make sure they don't burn. A few minutes before you are going to take these off of the grill, add the wings to the marinade. Put back on the grill and cook a few more minutes. Remove the wings to a plate and pour remaining marinade over them. Serve with blue cheese dressing and celery sticks and extra sauce.
Notes
If you like you wings hot add another tablespoon or 2 of the El Yucateco Red Sauceto the remaining marinade before dipping the wings in it. Or serve on the side as I did.
Be sure to check out more delicious recipes at
El Yucateco
. I'd love to hear your favorite!
Pin It!