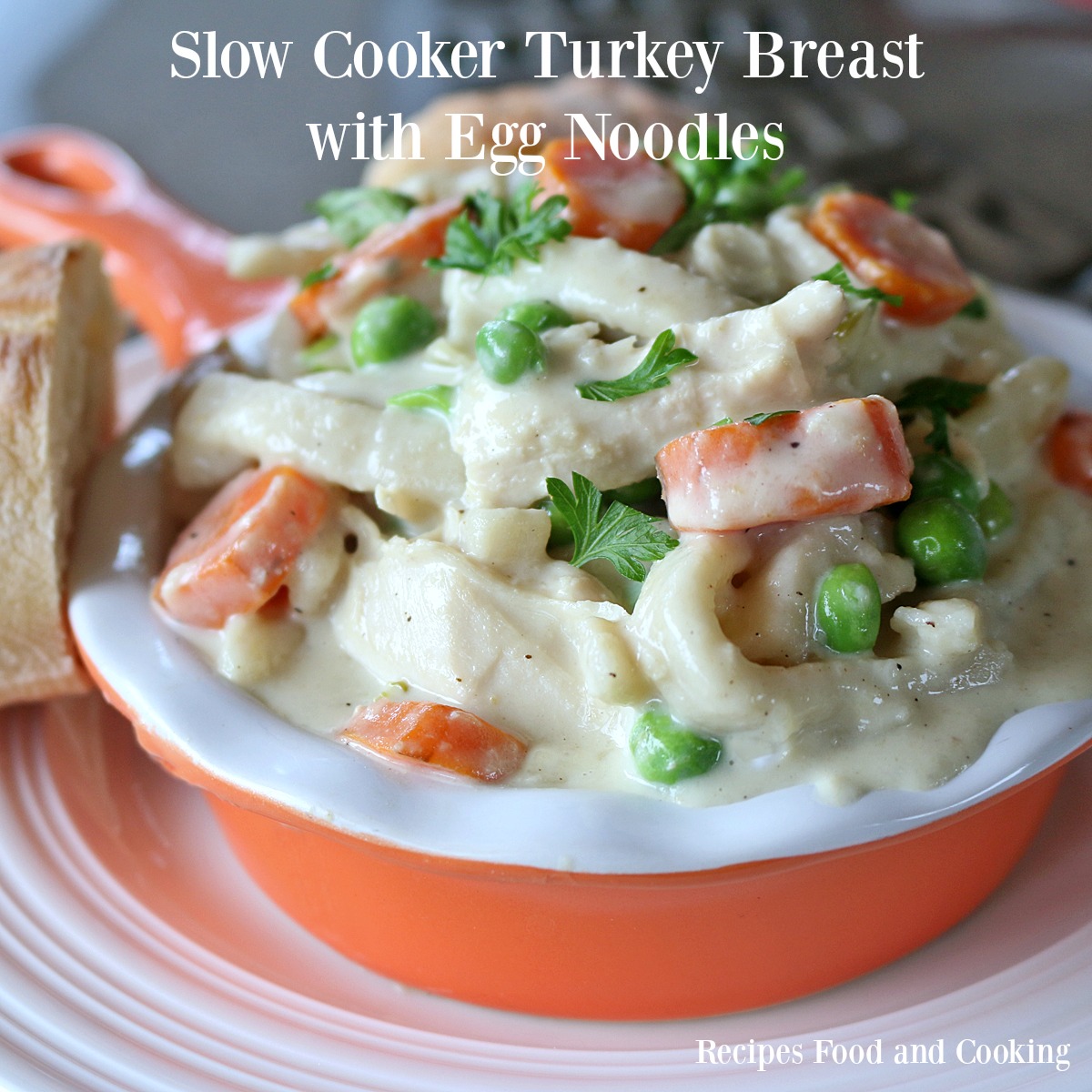 Slow Cooker Turkey Breast with Egg Noodles
I'm one of those that doesn't believe turkey is just meant for Thanksgiving. We eat it year around. It's so versatile and can be cooked so many ways. I'd picked up half a turkey breast and we've been getting tons of rain this week so a bowl of comfort food sounded great to me. I decided to make this dish because it is so easy and not much preparation. Once I had it cooking in the slow cooker I could go about my day until it was time to add the noodles.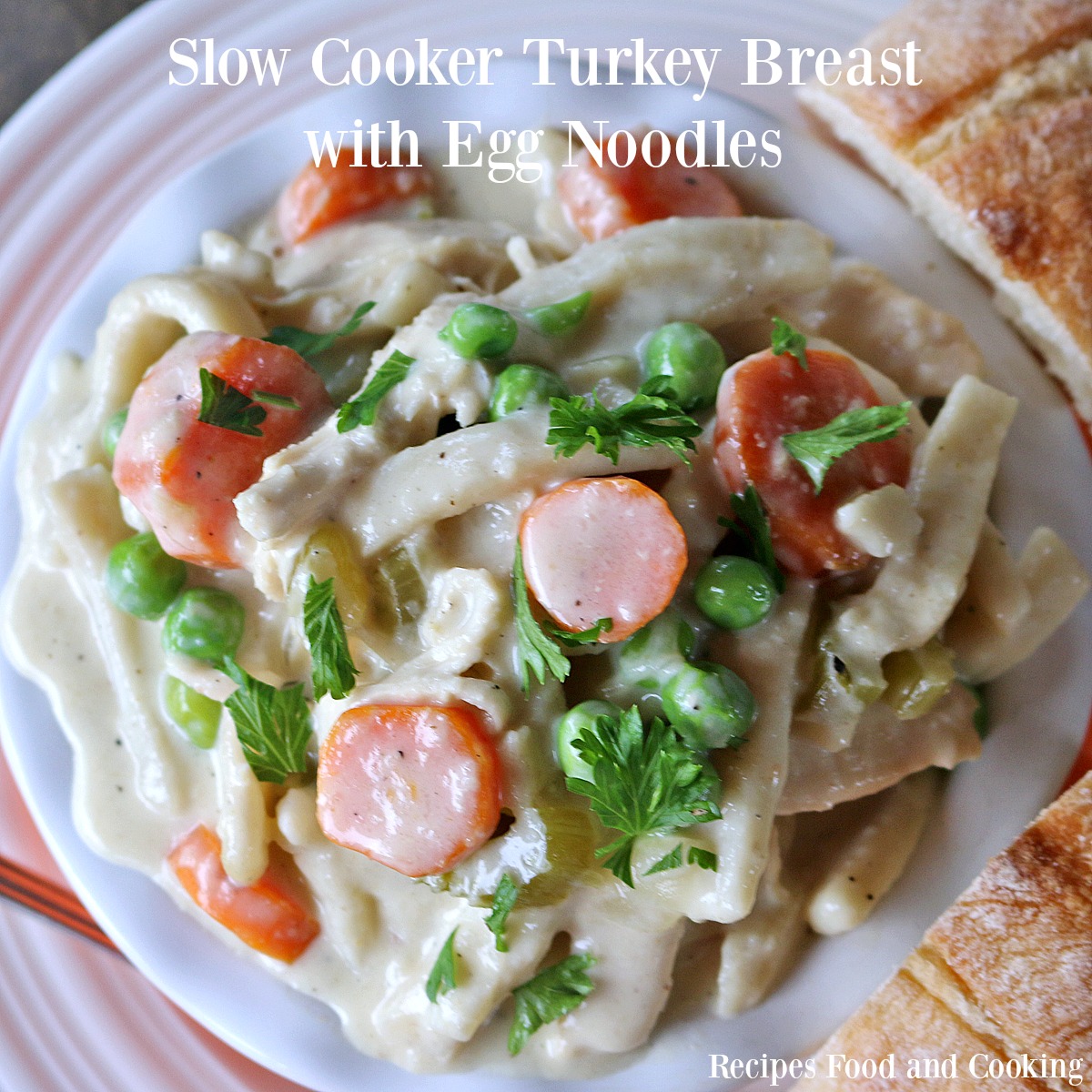 This one is sure to become a family favorite especially once the snow starts to fly! I used frozen egg noodles in this because I like the way they cook in the slow cooker. If you can't be home to throw them in the slow cooker 1 hour before you want dinner just cook them on the stove instead and add them the last 15 minutes. I used a half turkey breast and this will easily feed 4 people.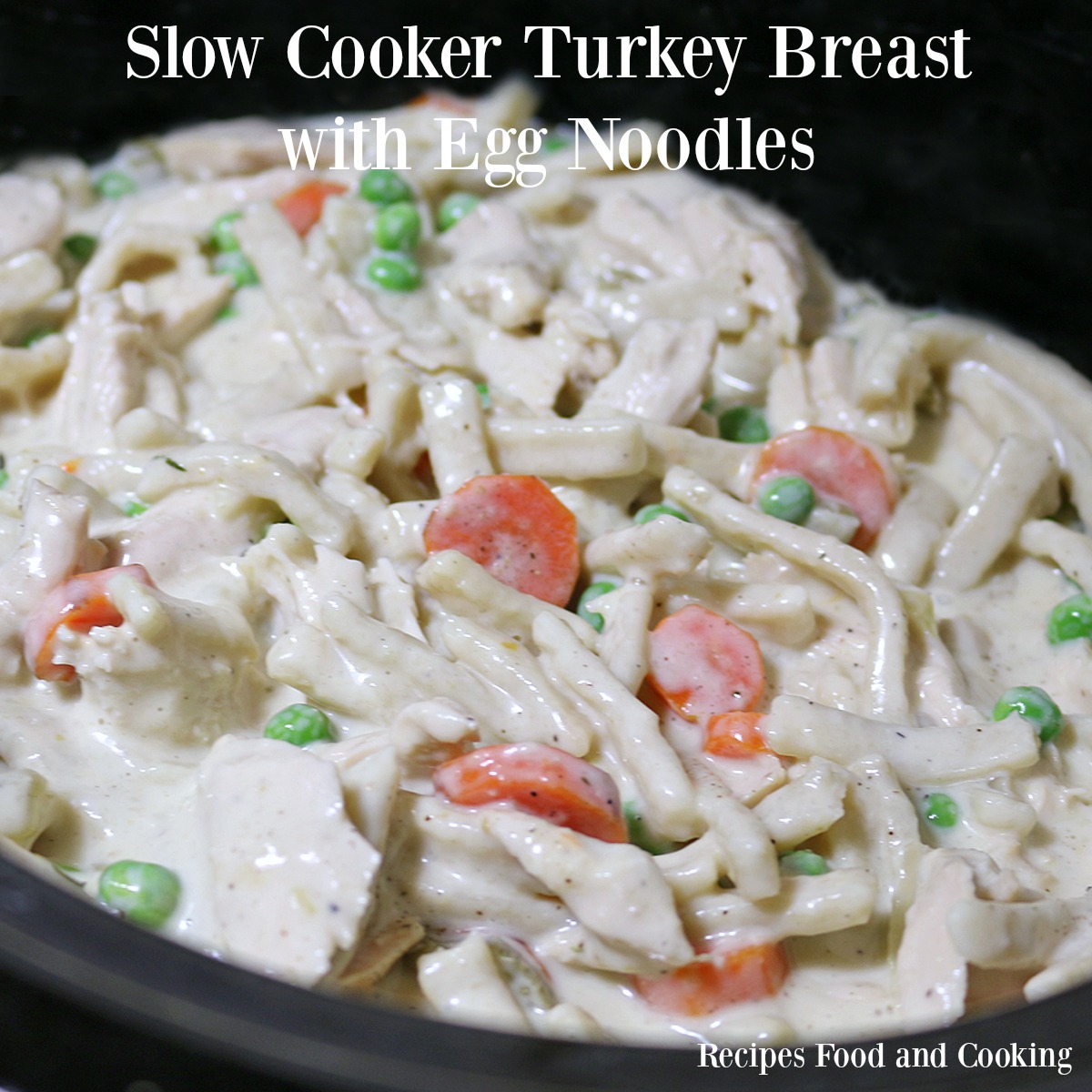 Tip: A shortcut to making this recipe would be to buy frozen vegetables of your choosing and adding them instead of the fresh.
Slow Cooker Turkey Breast with Egg Noodles
Author:
Mary Ellen @ Recipes Food and Cooking
Recipe type:
Turkey, Slow Cooker
Prep time:
Cook time:
Total time:
Slow Cooker Turkey Breast with Egg Noodles and Carrots, Onions, Celery and Peas
Ingredients
1/2 Turkey Breast (1 1/2 - 2 lbs.)
3 Carrots
1 cup chopped Onions
1 stalk Celery
1 cup Peas
1 22 oz. carton cream of chicken soup
1 cup water
12 oz. frozen Egg Noodles
salt and pepper
1/2 cup heavy cream or milk
Instructions
Place the turkey breast in the slow cooker. Salt and pepper well.
Top with the sliced carrots, celery and onions.
Pour the soup over all.
Cover and cook on HIGH for 4 hours or LOW for 6 hours.
Add the frozen noodles 1 hour before shutting off the slow cooker. Add a cup of water if needed. Put lid back on and cook until noodles are tender.
Stir in heavy cream or milk. Cook 15 more minutes.
Maybe you'd like to try our recipe for?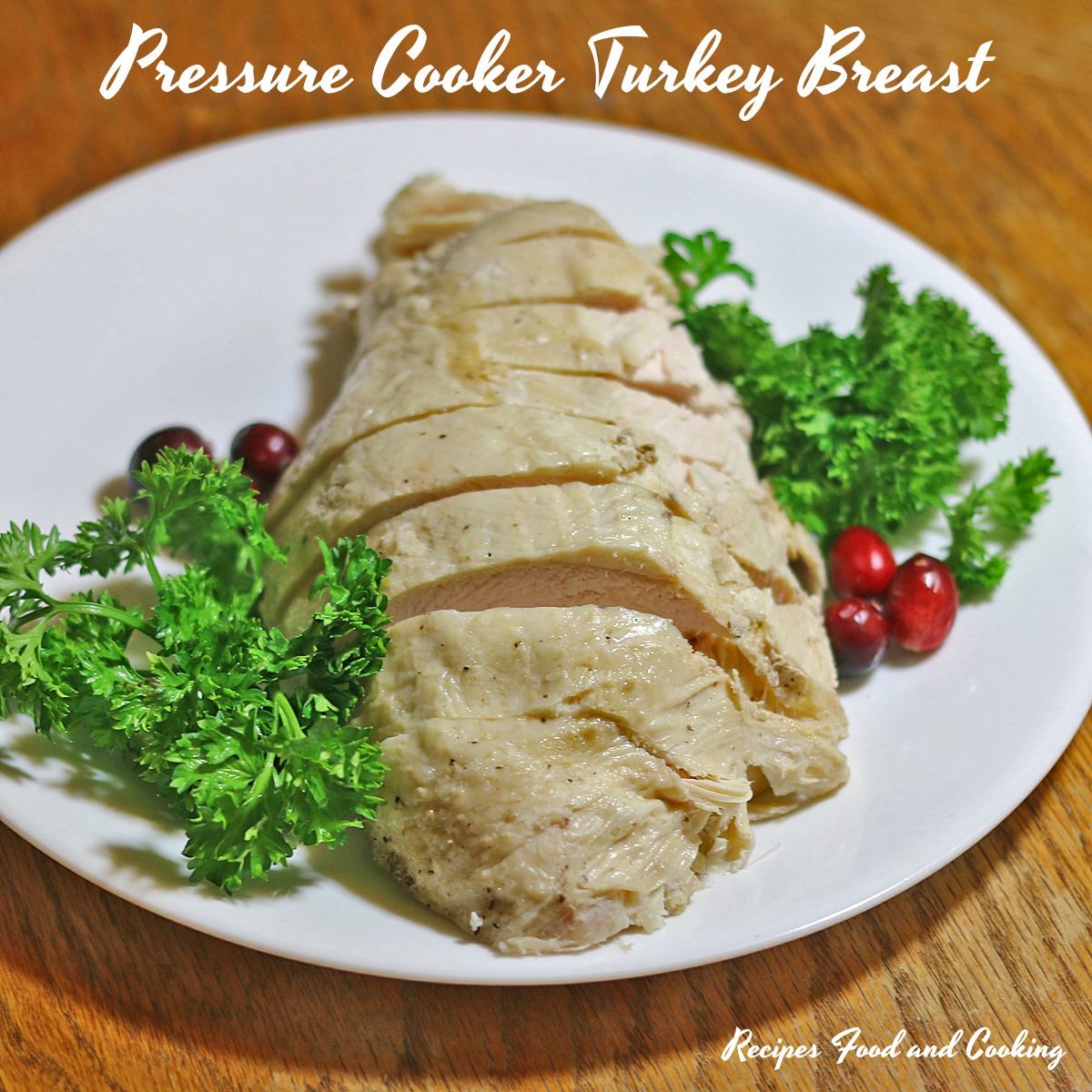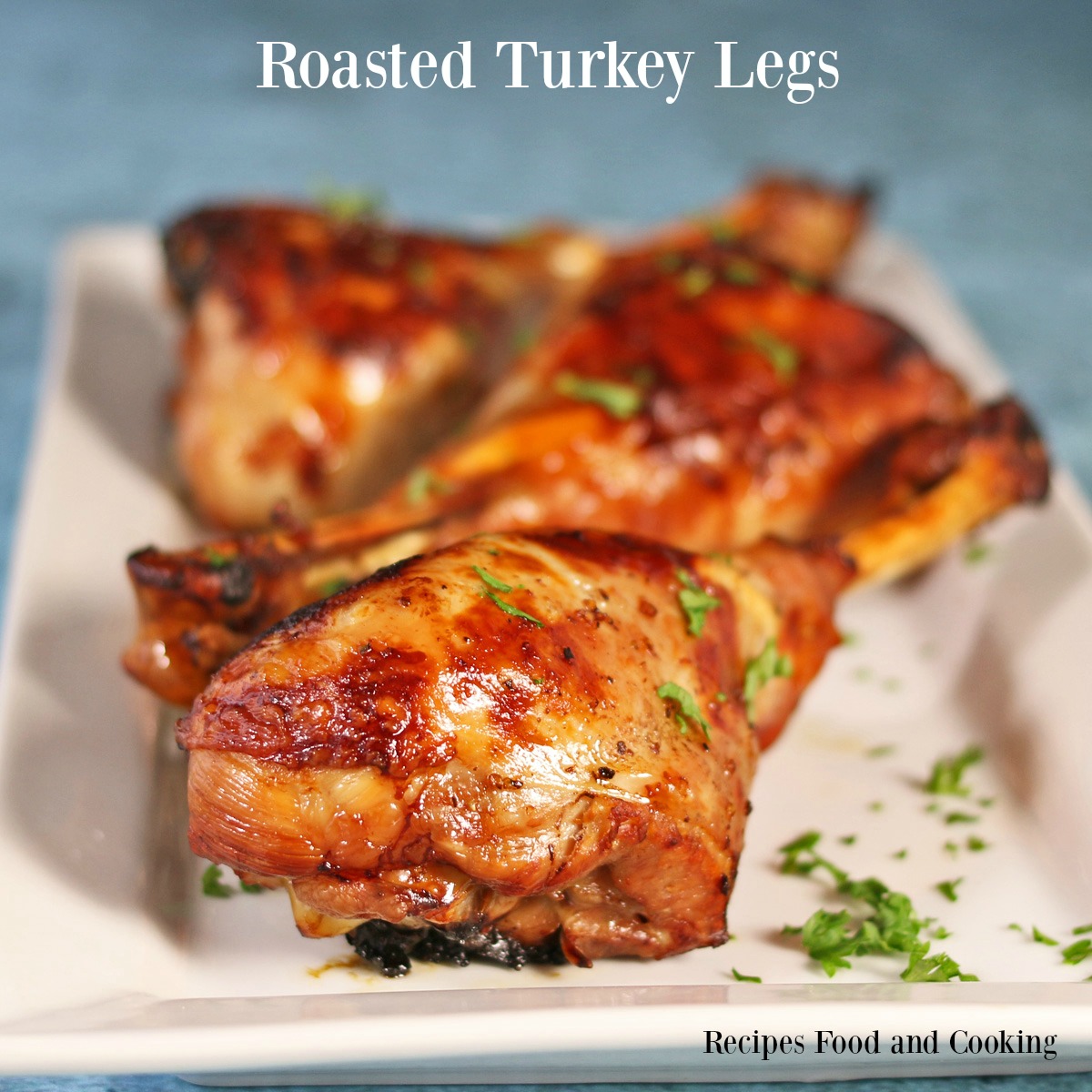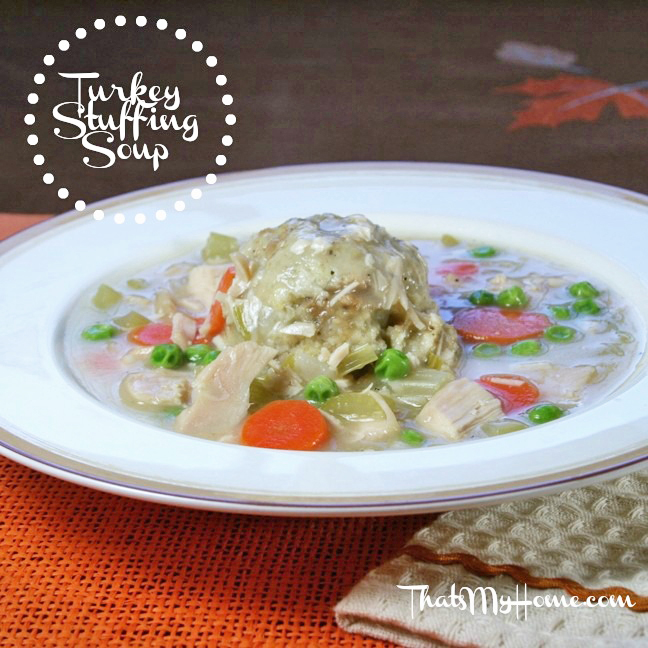 Pin It!