Use leftover stuffing, turkey and vegetables to make this day after Thanksgiving soup. Turkey Stuffing Soup is Thanksgiving in a bowl!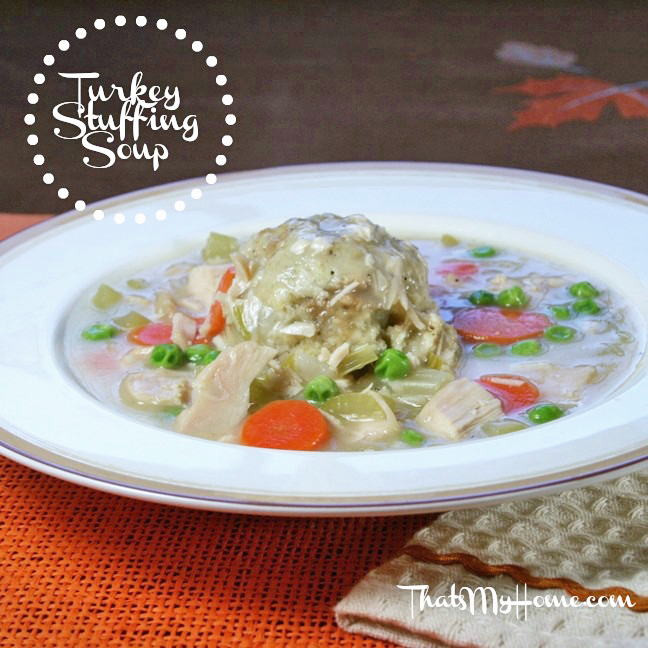 Turkey Stuffing Soup
Here is soup number 3 in my roundup of soup recipes. This is the best soup for the day after Thanksgiving ever. If there was ever a reason to make extra stuffing with your turkey this is it. A big scoop of dressing is the center of attention in this soup made from leftover turkey, gravy and a few vegetables.
This is a pretty loose recipe as recipes go. It is intended to be made with a leftover turkey dinner. I cooked a turkey breast and boned it. I cooked the carcass down to get about 4 cups of broth that I saved to make this soup. If you are cooking a whole turkey, bone the turkey and boil the carcass and you will have all of the turkey broth you need to make this delicious soup. It definitely is Thanksgiving in a bowl. If you're like me you'll find yourself cooking a turkey just to make this soup!
Turkey Stuffing Soup – Thanksgiving in a Bowl
Prep time:
Cook time:
Total time:
Thanksgiving in a bowl, made with leftover stuffing, turkey, gravy and vegetables.
Ingredients
3 cups leftover turkey
2 stalks celery
1 medium onion
2 - 3 carrots
2 cups leftover gravy
6 cups turkey or chicken broth
salt and pepper
1 cup frozen peas
leftover dressing
Instructions
Chop up the celery, carrots and onion. Add the vegetables with the stock to a pan. Cook over medium heat about 20 minutes or until vegetables are tender.
Stir in the gravy and turkey. Add salt and pepper to taste. Cook for 10 minutes. (Note: If the soup needs to be thickened a little, do it before you add the peas. Use 3 tablespoons of flour and 1/4 cup water) Add peas.
Warm up the dressing in the microwave. Put a scoop of dressing in the soup bowl and ladle the soup over it.
http://thatsmyhome.com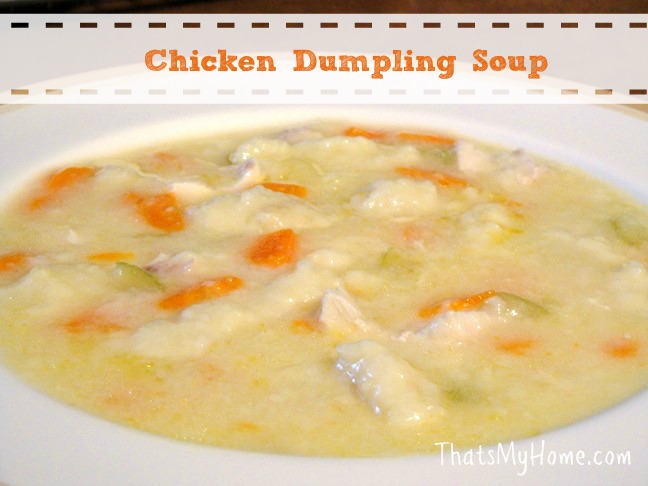 Pin It!