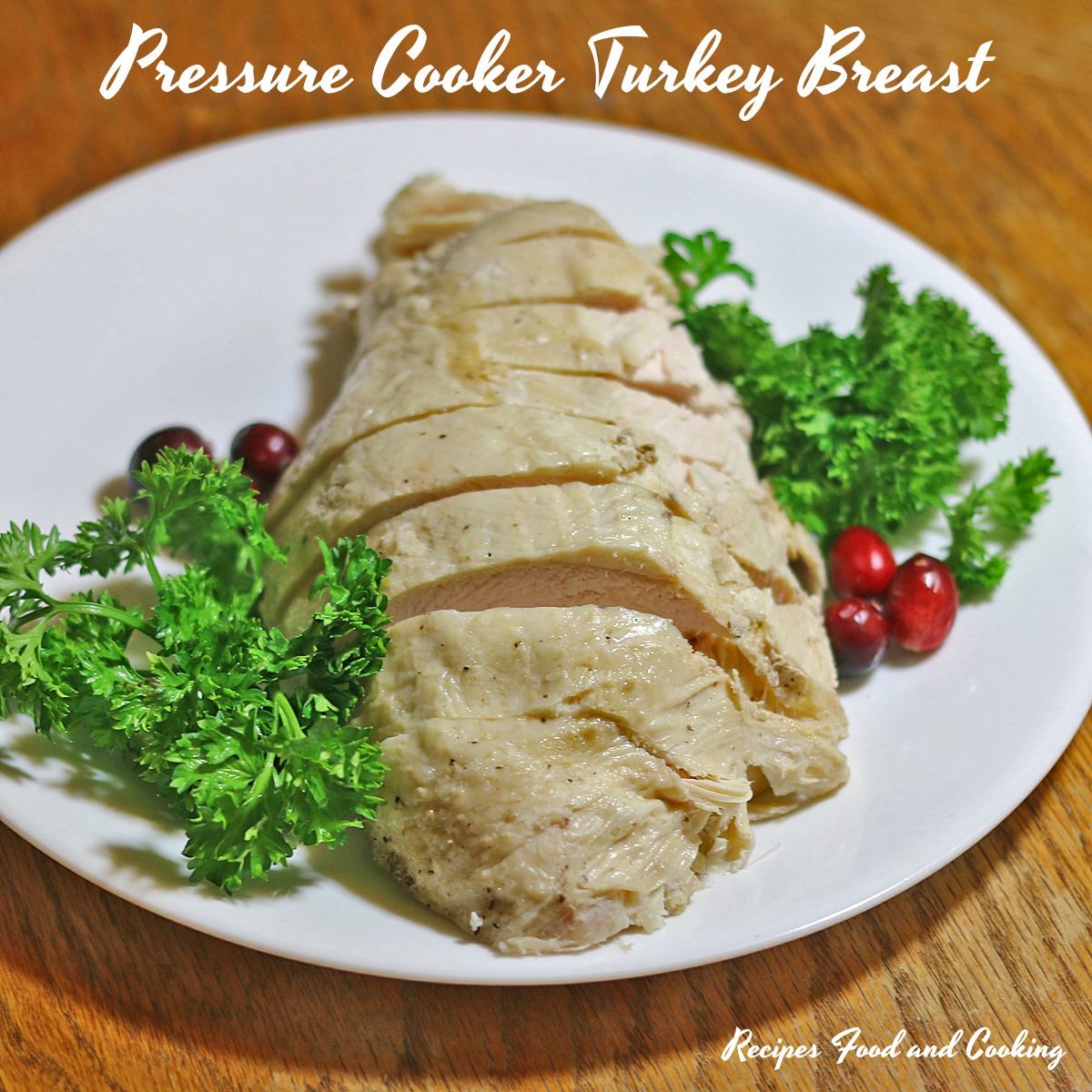 Pressure Cooker Turkey Breast
Up until now cooking a turkey breast in the slow cooker has been my favorite way to cook one. We had been planning to smoke this one and  time kept getting away from us so I decided to try it in the pressure cooker. I set the cooking time on High for 25 minutes so I could check the temperature of the turkey. Much to my surprise mine was on 168 degrees so it was done. It also one of the moistest turkey breasts I've ever made.
The turkey breast I bought was just under 7 lbs. I'm not sure the pressure cooker could of handled one bigger than that. I had thought about browning it to get a little color on the breast but when I put it in the pot I decided that would just be a little awkward to do. If the lack of color bothers you after cooking I would put it under the broiler for a few minutes.
I had seasoned it well with just salt, pepper and garlic before adding it to the pan. I then added just a 1/2 cup of water and closed it up.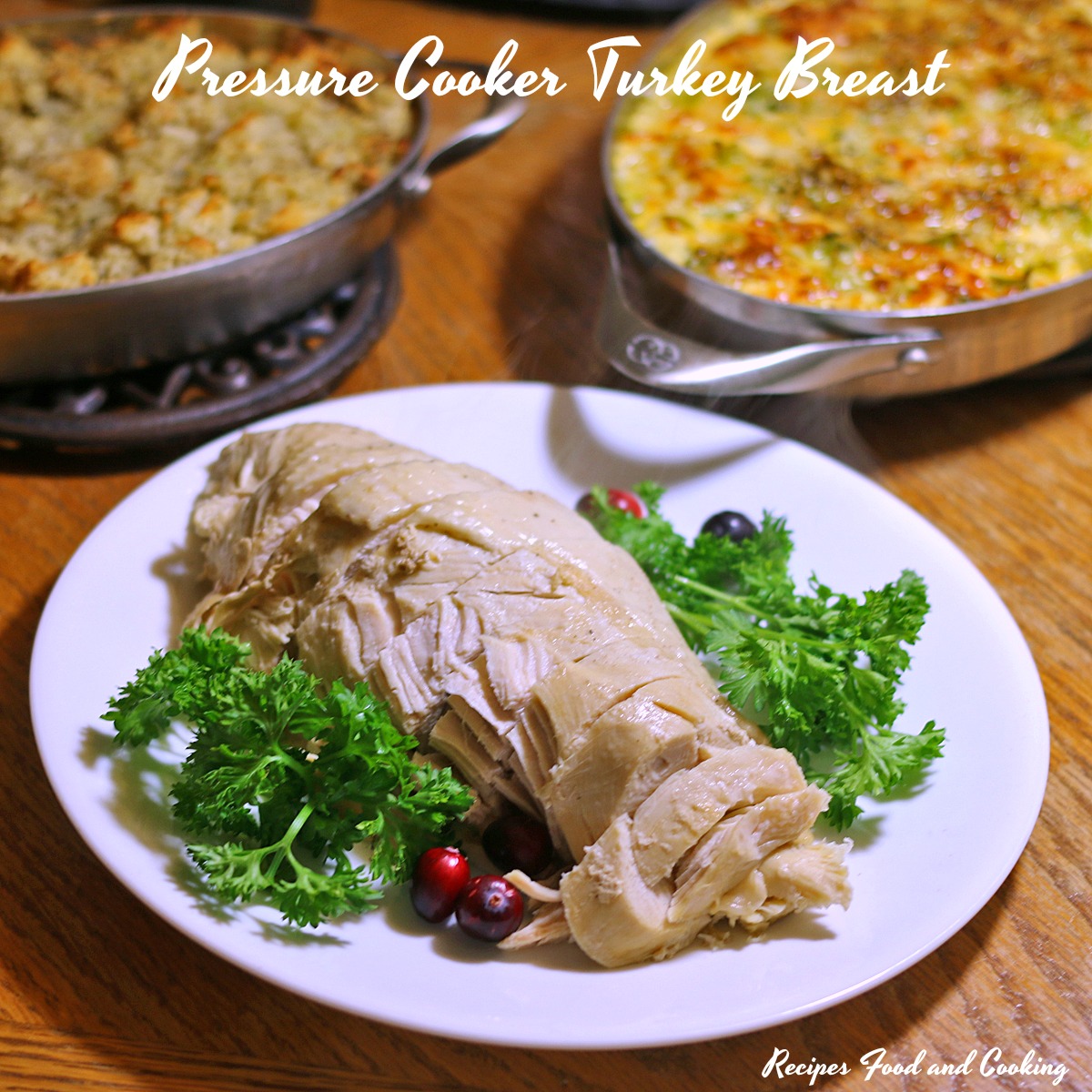 You want to do a natural release on this because of all of the broth you get to make a delicious gray. I served it with some homemade stuffing and a broccoli and rice side dish.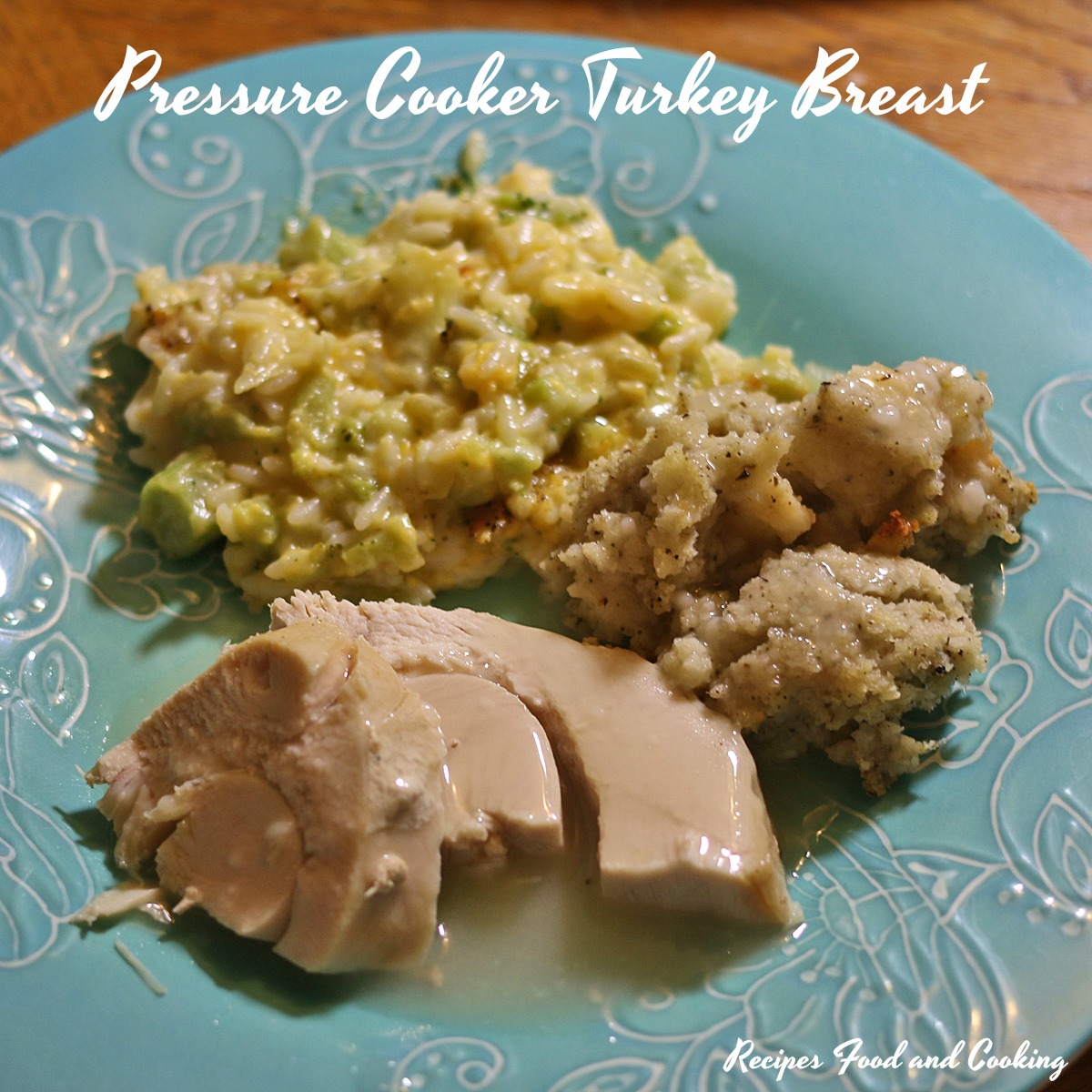 Pressure Cooker Turkey Breast
Author:
Mary Ellen @ Recipes Food and Cooking
Recipe type:
Turkey, Main Dish
Prep time:
Cook time:
Total time:
This Pressure Cooker Turkey Breast can be cooked in less than 30 minutes. I used a turkey breast with the bones in it and just added spices and little water
Ingredients
1 6 - 7 lb. turkey breast
salt
pepper
garlic powder
1/2 cup water
Instructions
Rinse the turkey breast when you take it out of the bag.
Pat it off with a paper towel
Season with the salt, pepper and garlic powder.
Place in pressure cooker.
Add water.
Put the lid on.
Put the pressure cooker on the High setting.
Set the timer for 25 minutes.
When the beeper goes off, let the pressure cooker let the steam out naturally. This should take about 10 minutes. Remove the top and check the temperature of the turkey breast. You want it to be 165 degrees.
If not done put the cooker back on for another 5 - 10 minutes. Do not overcook of it can dry out your turkey breast.
Maybe you'd like to try our recipe for?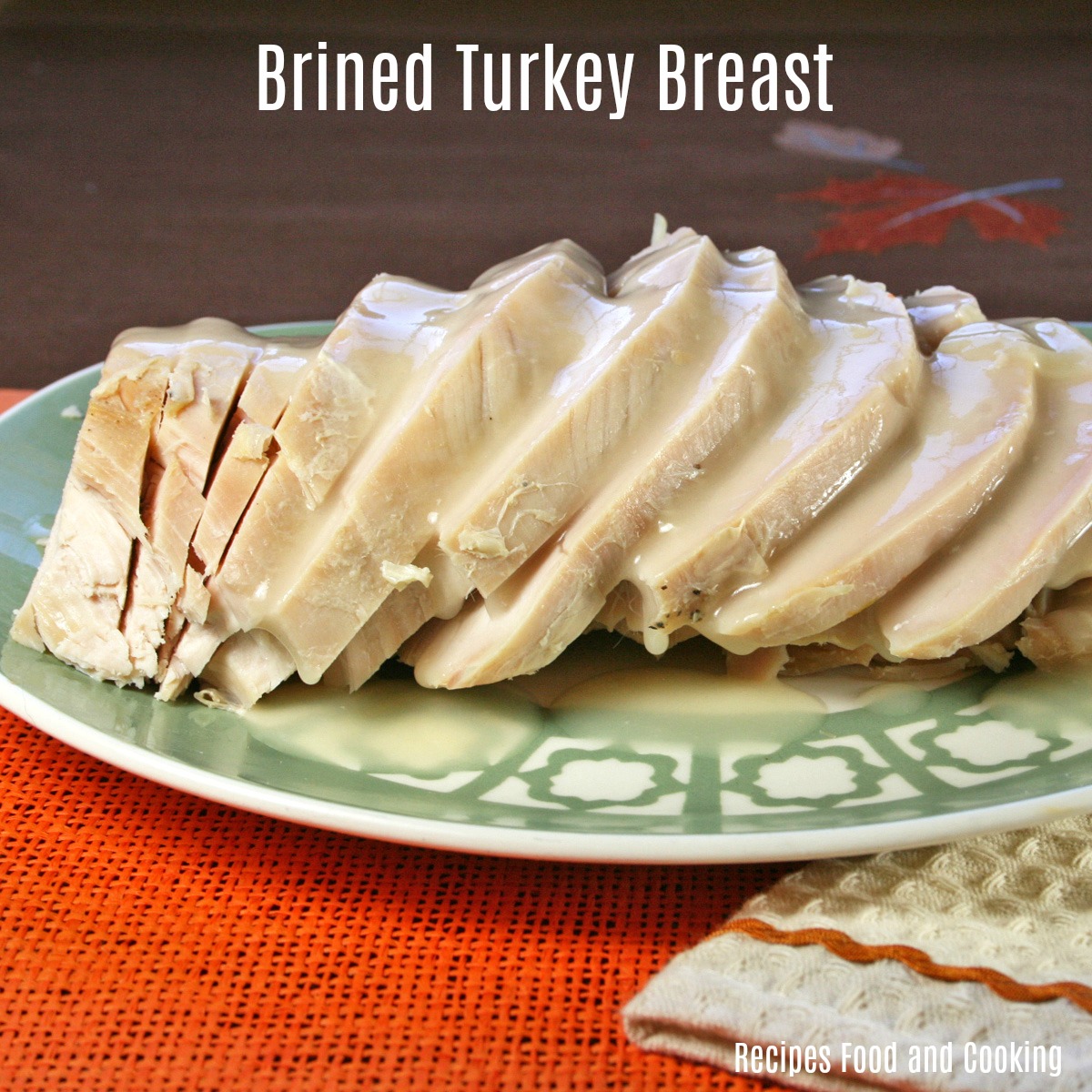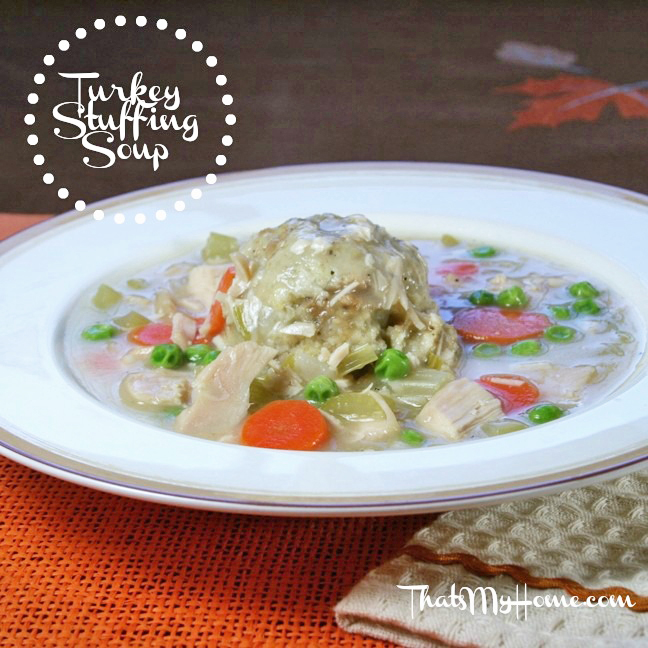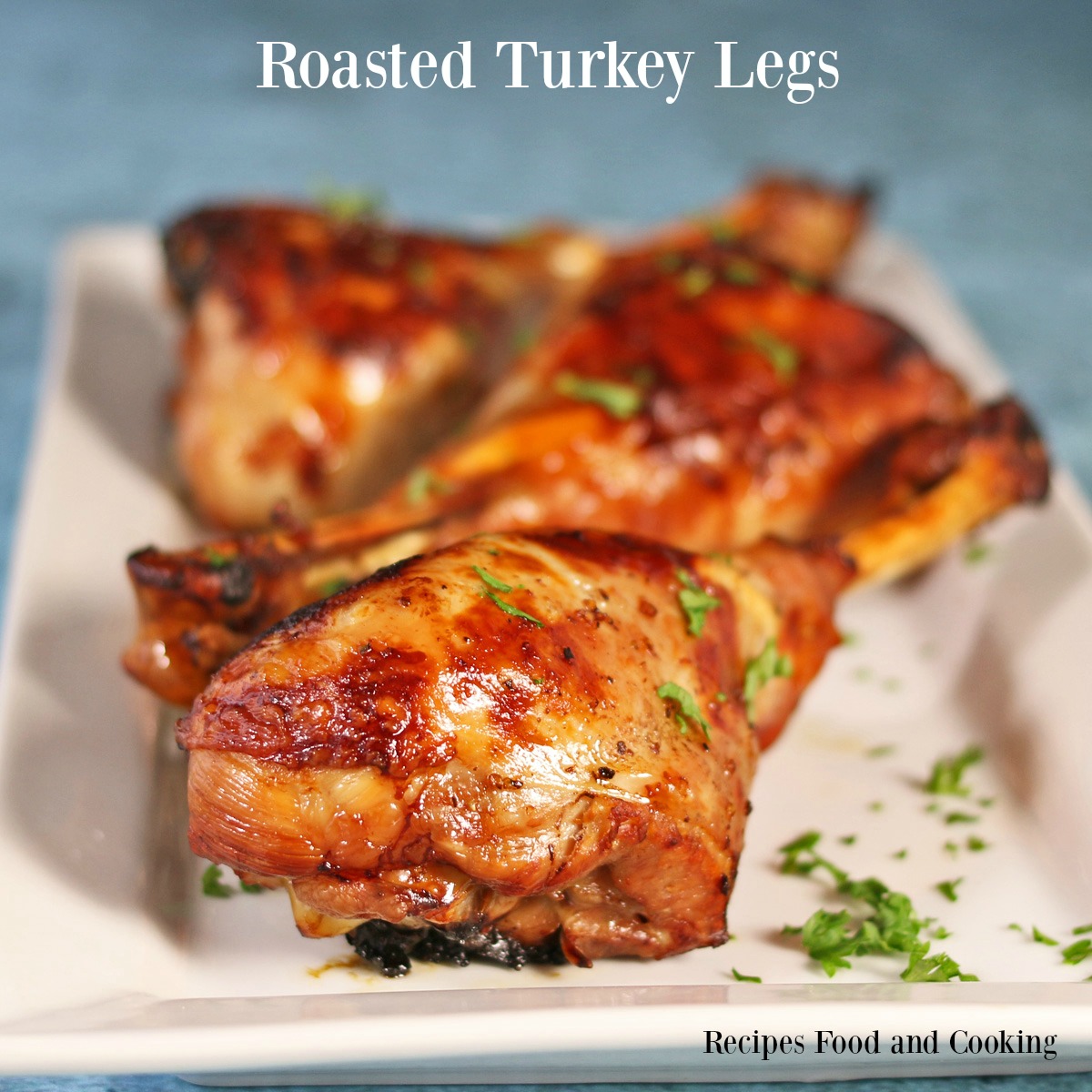 Pin It!