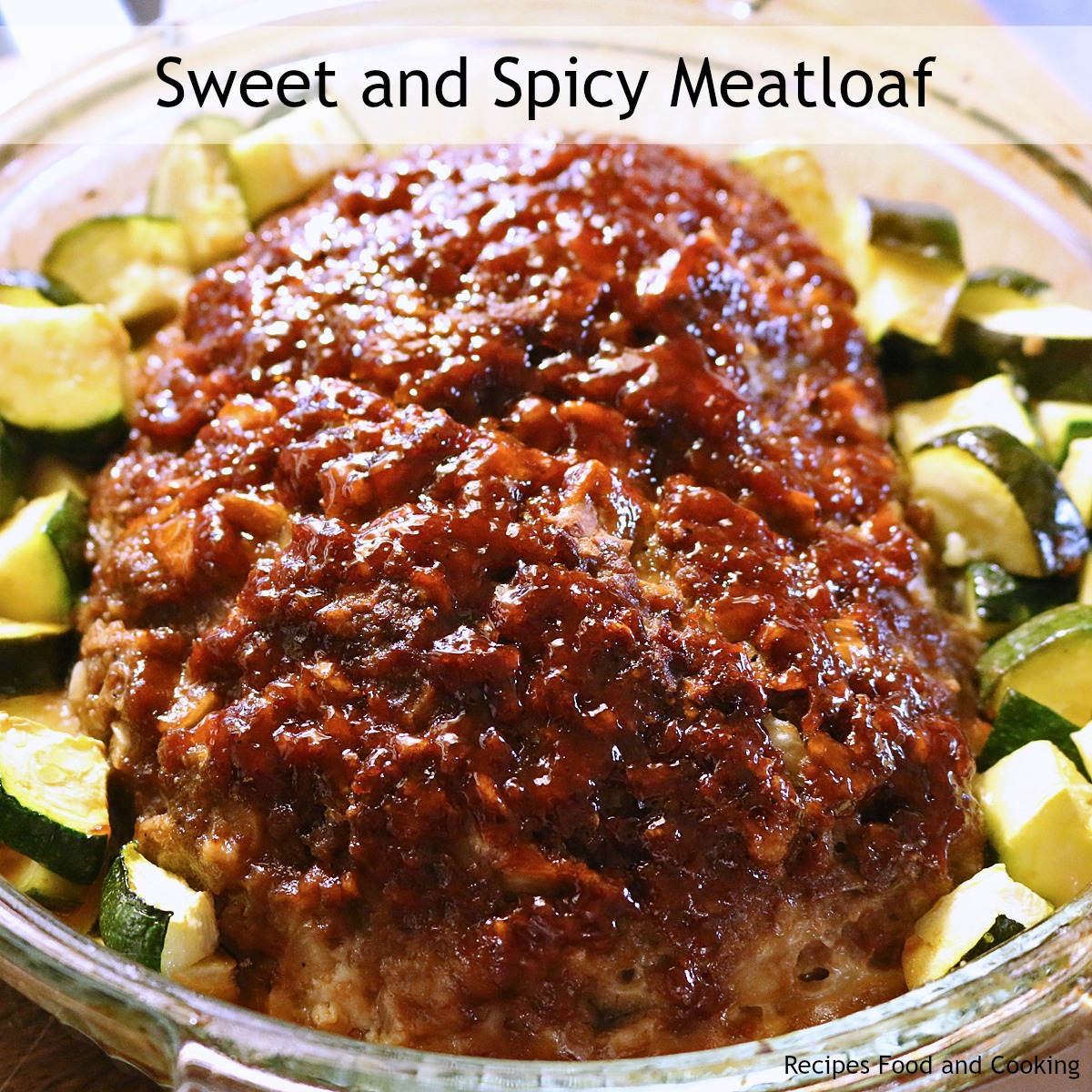 Sweet and Spicy Meatloaf
We had a rainy day kind of day yesterday so I decided a little bit of comfort food might be good for a change. It quickly became a meatloaf and mashed potatoes day. I think I really wanted an excuse to make mashed potatoes. I used the basic recipe my mom made for years and made a couple of changes, I didn't have any ketchup I discovered as I was putting the meatloaf together.
I did have some delicious Sweet and Spicy Barbecue sauce I had gotten from Budweiser so I decided to use that in it's place. I loved the results and even had a small time gain. I didn't have to mix the ketchup topping together I normally would of made, the barbecue sauce was perfect from the bottle! With this barbecue sauce some bacon on top would of been a great addition but I didn't have any in case you want to switch it up. I'd used all of mine up making these Brussels Sprouts which would make a great side dish with this meatloaf.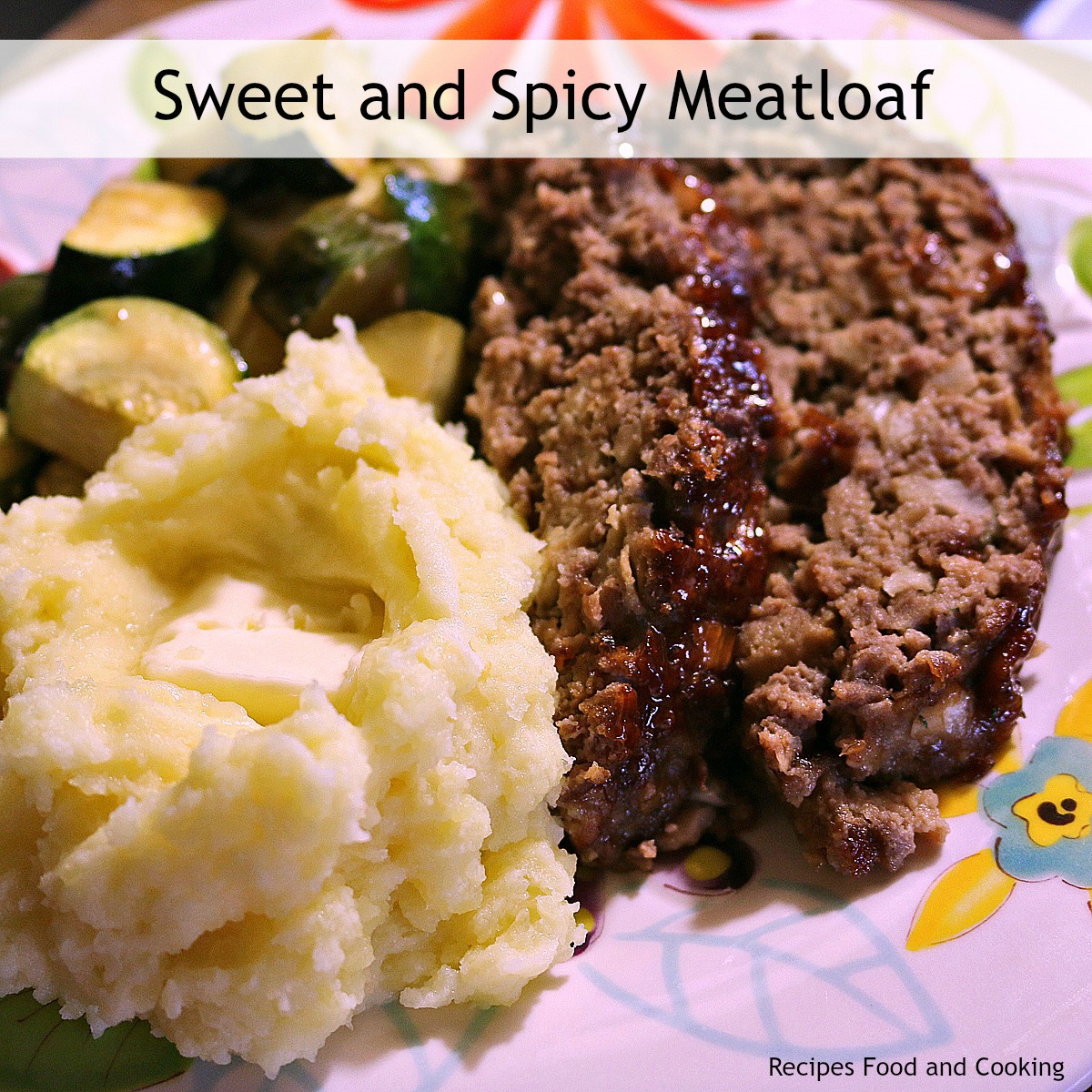 Do you have problems when making meatloaf that it wants to fall apart when you slice it? I've gotten lots of questions about that over the years so I am guessing for some it is a problem. It is caused usually from the meat mixture not being mixed enough. I think the only way to make a meatloaf is to wash your hands really well and mix it up with your hands. A spoon just won't get it! I would also think you could do it in a mixer with a paddle attachment but I've never tried that. Continue to mix the meat loaf for about 4 – 5 minutes. You will see the mixture start to change as you mix it with your hands. It gets more homogeneous the longer you mix it, that's what will make it hold together. In other words, it will begin to all bind together, do it for at least another minute.
I find we like the flavor of meat loaf made with a 80/20 ground chuck. Sometimes I do use 90% but I wouldn't do any higher than that. Meatloaf needs the fat to hold it together and for flavor. Do you know the difference between hamburger and ground beef? The primary difference is that hamburger can have 30% fat instead of 20 and can come from any cut of beef not just the chuck or round. Meat labeling can be so confusing sometimes! Be sure to use any ground beef you buy within 2 days to prevent bacterial growth and store it at 40 degrees or lower! Otherwise it should be frozen.
Update 11/19/2018: I made this again last week but used a mixture of beef and ground veal. I used 1 lb. ground beef and 1 lb. ground veal. Instead of the cracker crumbs I used Vigo Seasoned Bread Crumbs which has real imported Romano cheese in it. It was delicious! It also made a little gravy that I was able to spoon over the top.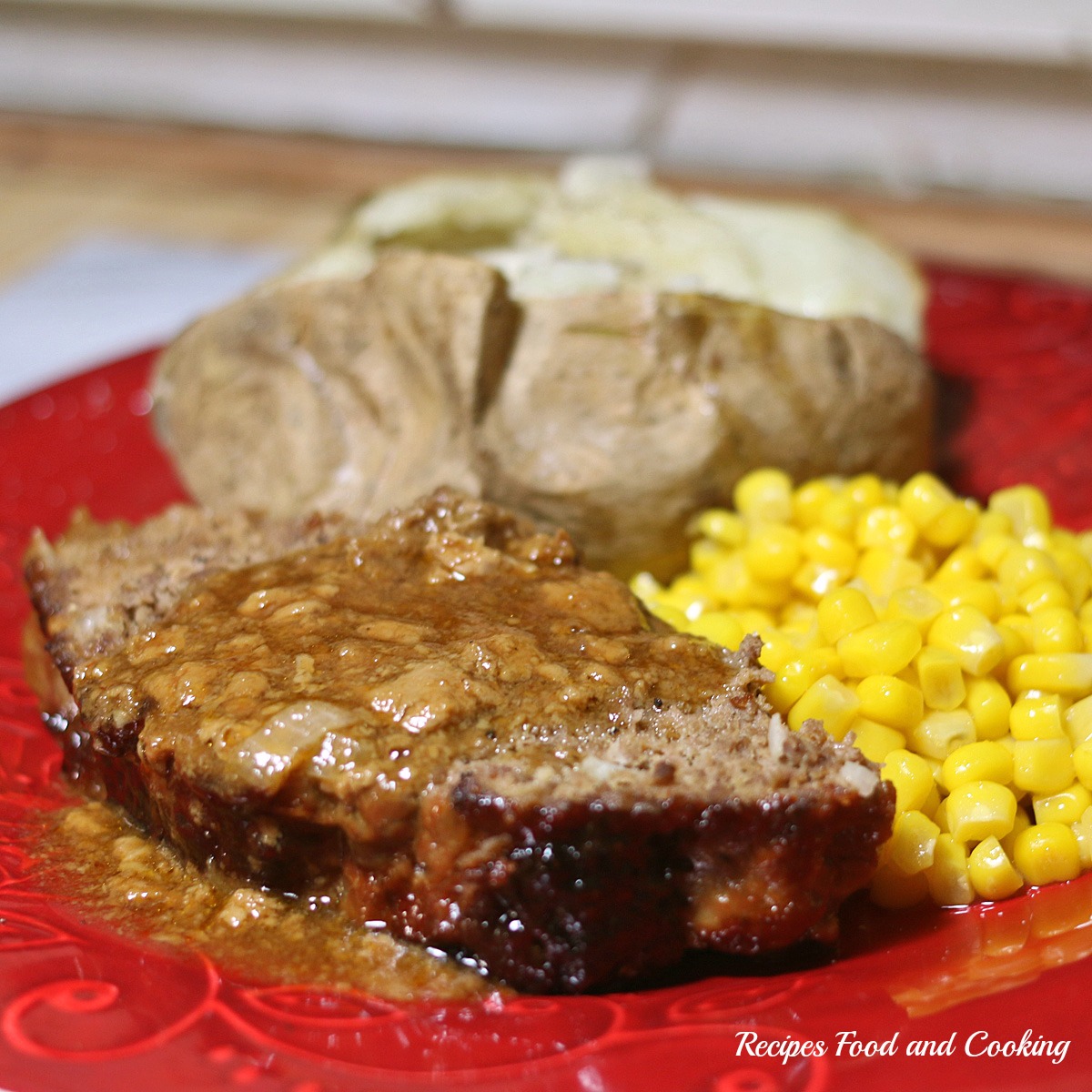 Sweet and Spicy Meatloaf
Author:
Mary Ellen @ Recipes Food and Cooking
Recipe type:
Beef, comfort food
Prep time:
Cook time:
Total time:
Sweet and Spicy Meatloaf with sweet and spicy barbecue sauce and tip on how to hold it together at Recipes Food and Cooking.
Ingredients
1 1/2 lbs. 80% ground beef
2 eggs
1/4 cup milk
1/2 sleeve saltine crackers - crushed
1 cup diced onion
1/2 cup Budweiser Sweet and Spicy Barbecue Sauce
salt and pepper
1/2 teaspoon garlic
Topping
Budweiser Sweet and Spicy Barbecue Sauce
Instructions
Preheat oven to 350 degrees.
Put all of the meatloaf ingredients together in a large bowl. Mix together with your hands until well mixed. To get the proper texture, it takes about 5 minutes.
Grease a baking dish. Put meat mixture into it and shape into a loaf.
Top with more barbecue sauce.
Bake until it reached 165 degrees, about 45 - 60 minutes depending on your oven.
Notes
If you want to roast some vegetables at the same time around the roast cut them up and spray with cooking spray and add seasoning of your choice. I did some zucchini with this meatloaf. (if the veggie starts to brown to much cover just the vegetable with foil)
Maybe you'd like to try our recipe for?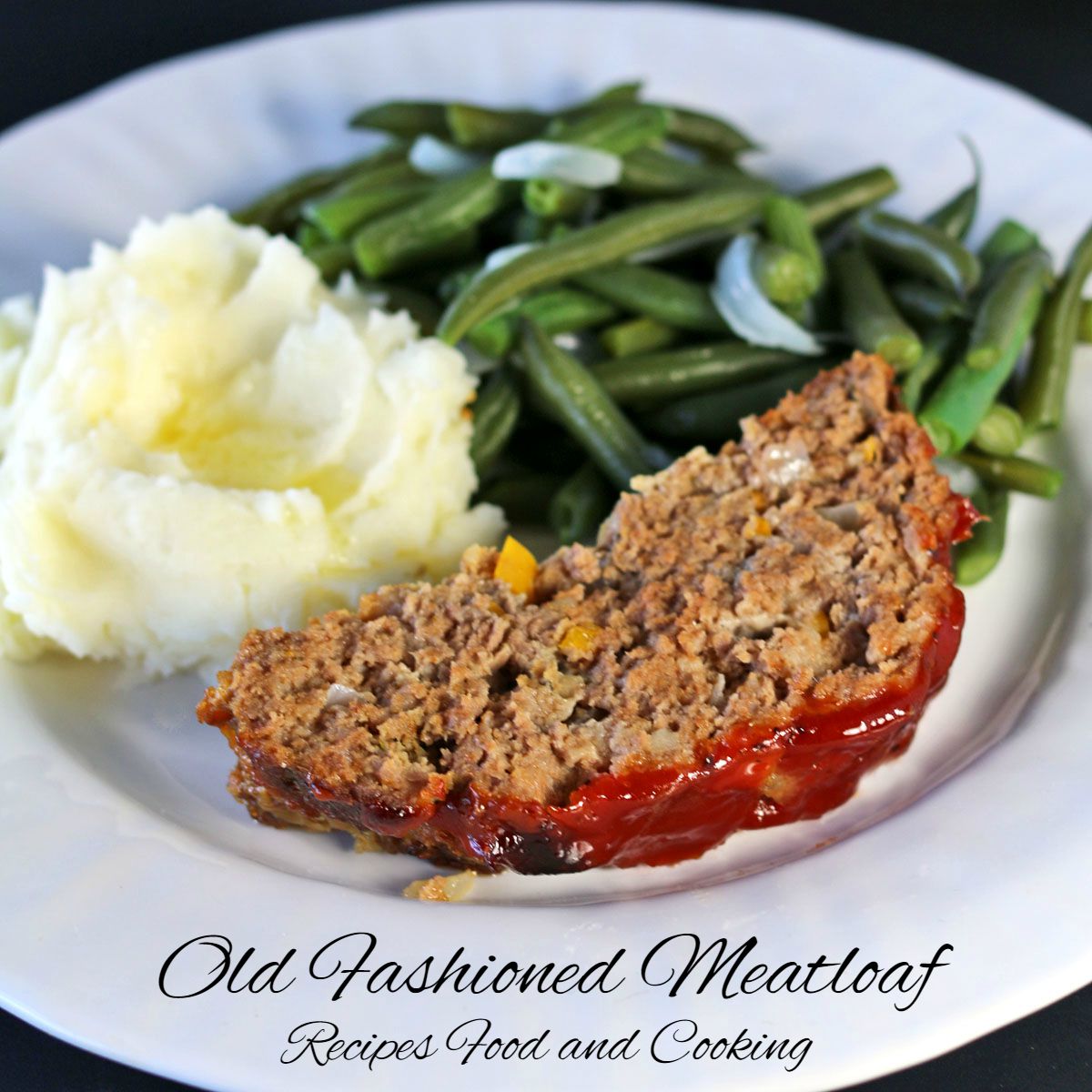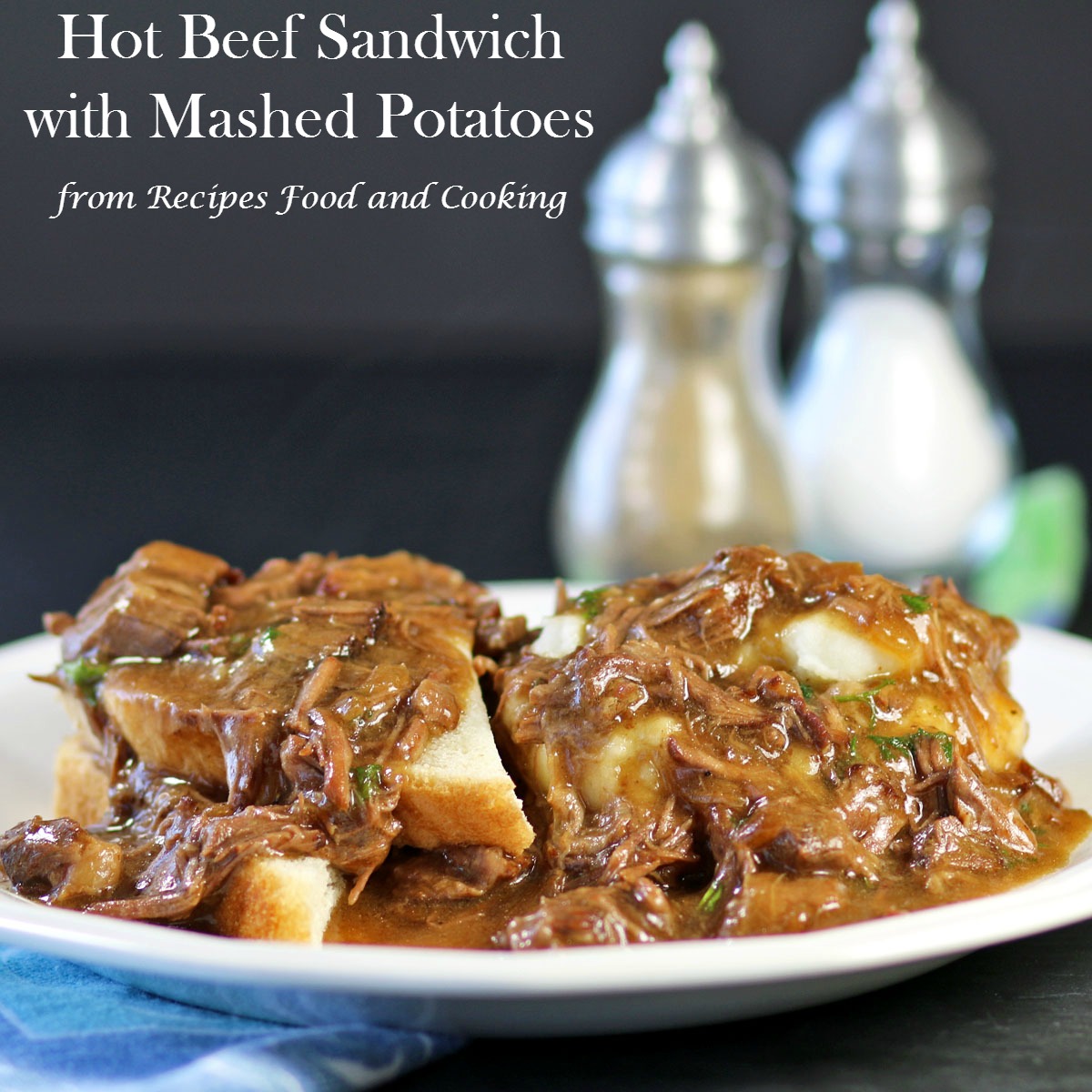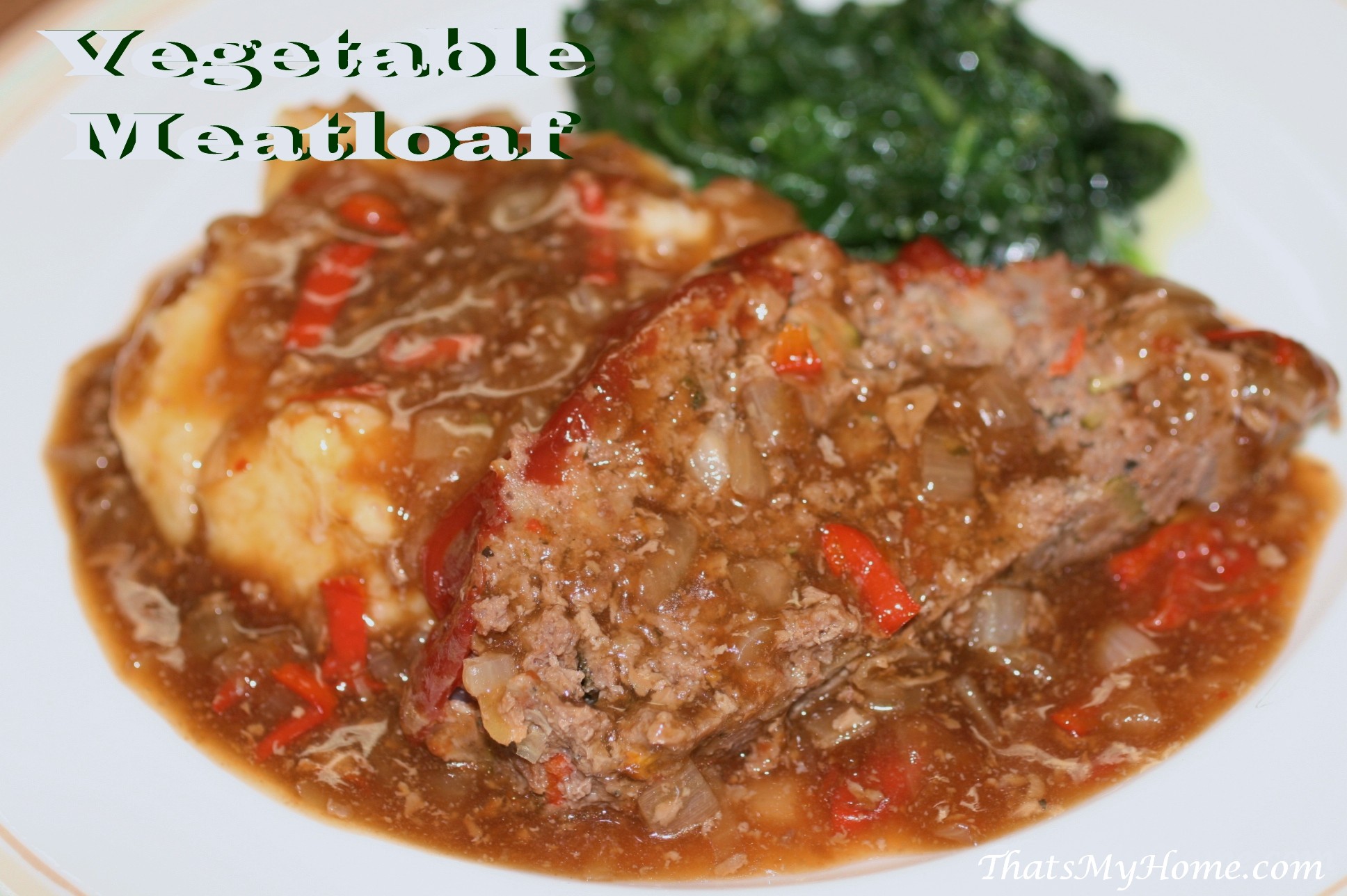 Pin It!