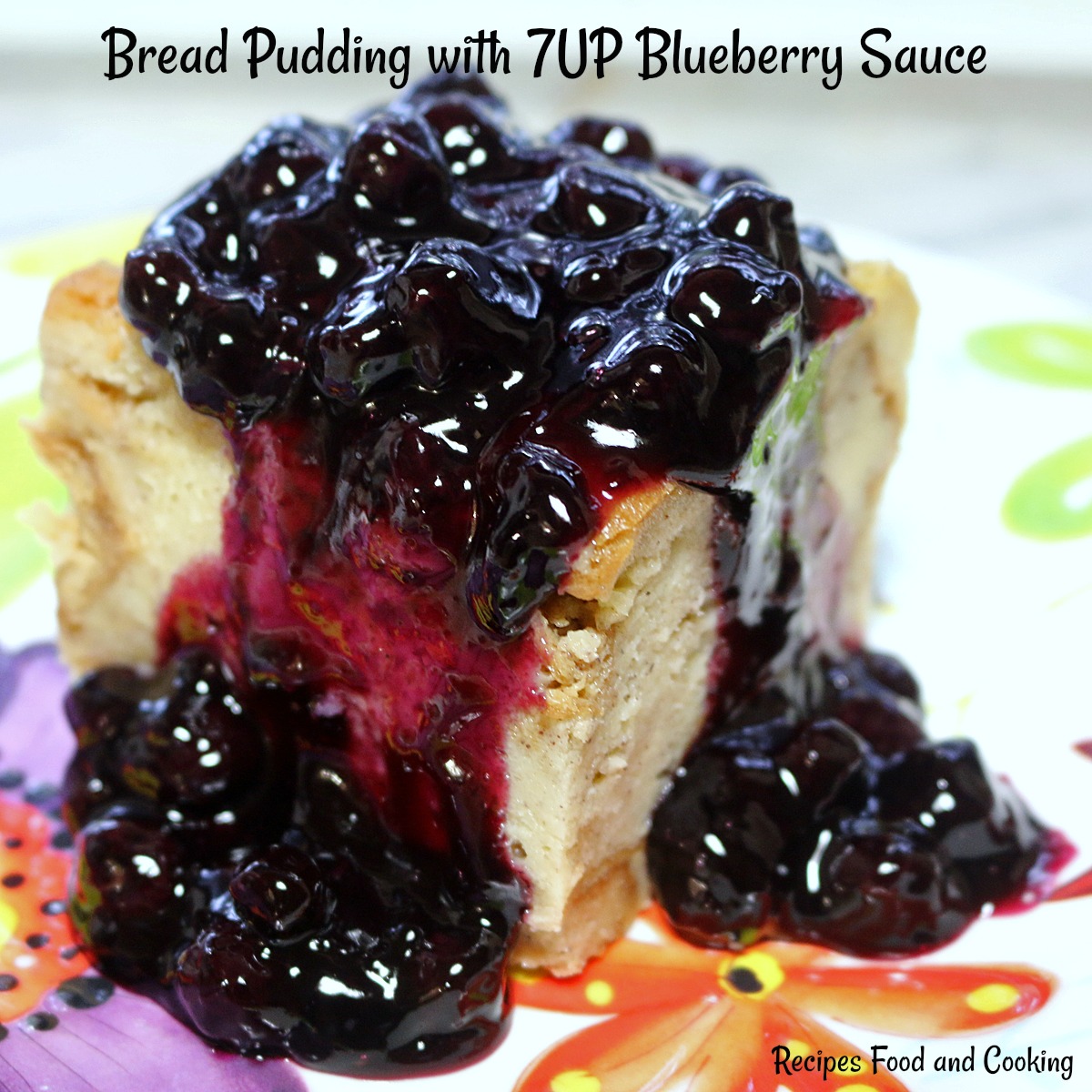 Bread Pudding with 7UP Blueberry Sauce
On Monday's I serve lunch at our local VFW.  My friend Wendy makes one of 4 different entrees in rotation and I go in to help her serve it. These guys have become pretty special to me as I've gotten to know them so I started making dessert and they really seem to enjoy it. This week I made this Bread Pudding with 7UP Blueberry Sauce. Since it's summer and most of the snowbirds have gone back north we usually do about 20 – 25 lunches. We get so busy in the winter we've been known to sell out in 25 minutes! Especially on lasagna day.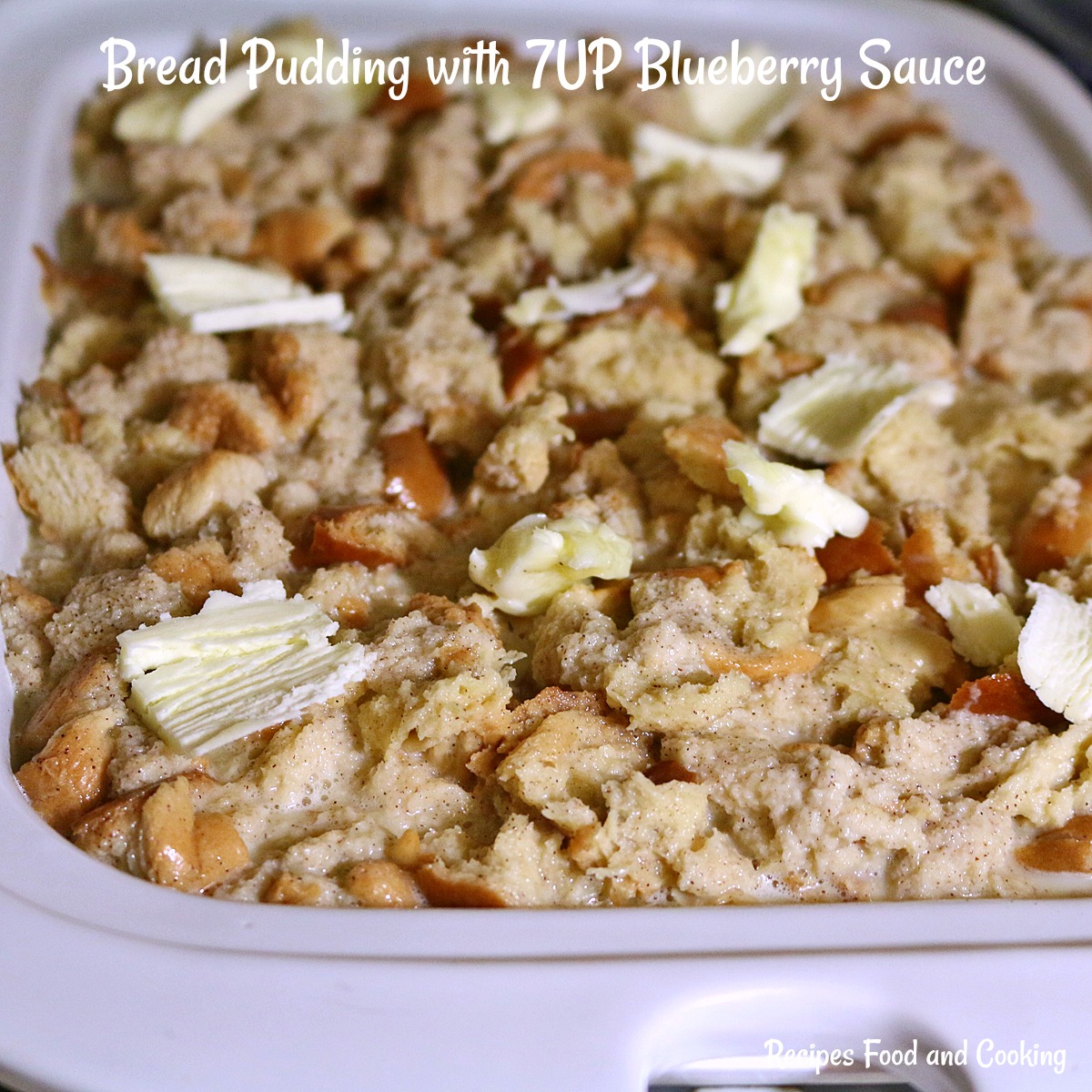 I used 2 loaves of bread to make this. One was a big challah loaf and the other a loaf of regular white bread. This recipe will serve at least 20 people depending on how big you make the pieces.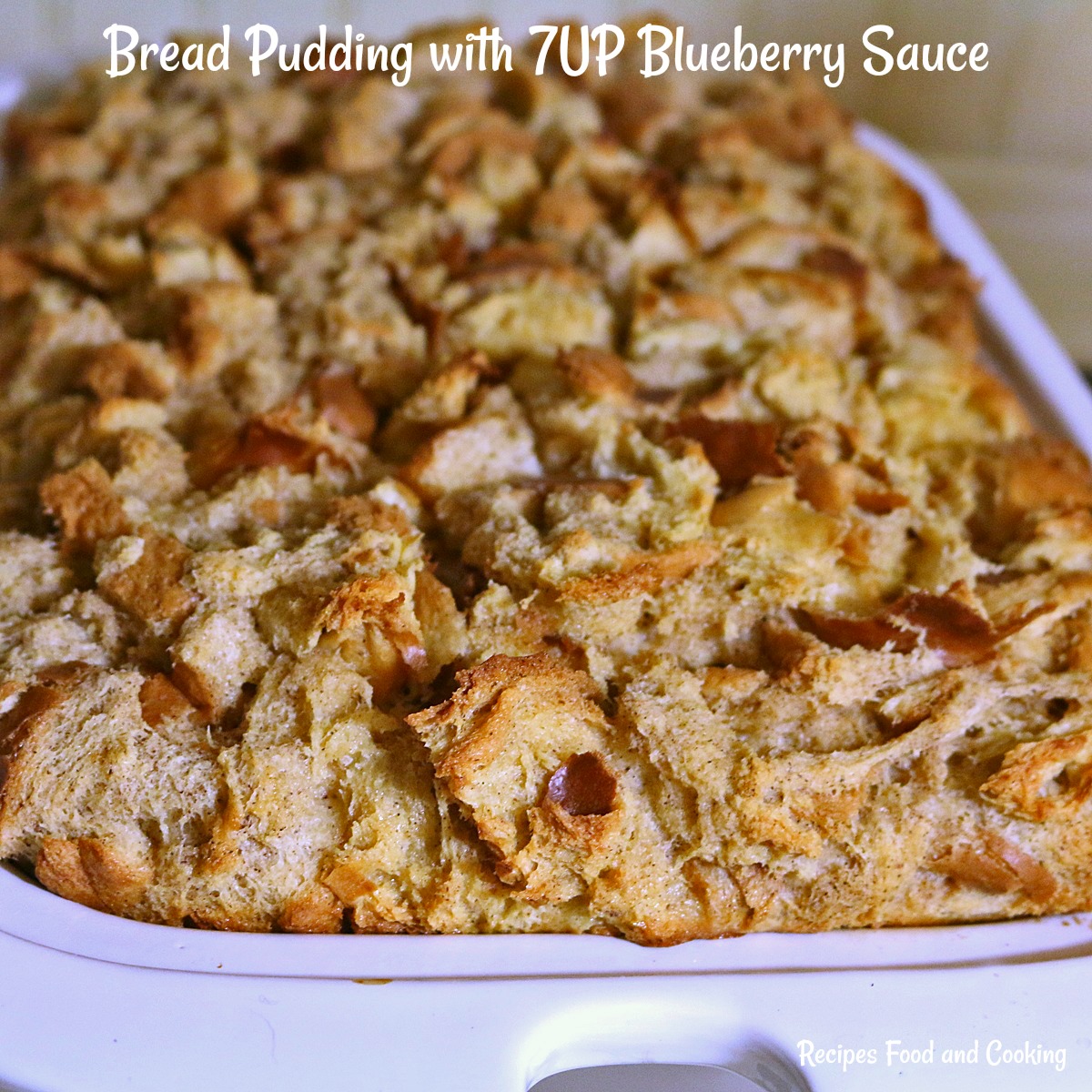 I knew I was making blueberry sauce to put over the bread pudding so I didn't add any raisins to it as I normally would of. If you're looking to feed a crowd, this recipe will do it!
Bread Pudding with 7UP Blueberry Sauce
Author:
Mary Ellen @ Recipes Food and Cooking
Prep time:
Cook time:
Total time:
Cinnamon flavored bread pudding topped with a blueberry sauce.
Ingredients
16 oz. loaf challah bread
1 loaf regular white bread
8 eggs
2 1/2 cups sugar
8 cups milk
1 tablespoon vanilla
3 tablespoons cinnamon
4 tablespoons butter
Topping
5 cups blueberries
1/2 cup sugar
12 oz. can 7UP
Instructions
Tear the bread into pieces. Put in a large mixing bowl.
In another bowl add the eggs, sugar, milk, vanilla and cinnamon. Mix well with an electric mixer. Pour over the bread and stir to mix it in.
Cover and refrigerate for 4 hours.
Pour mixture into a buttered 9 x 13 inch deep pan. Dot the top with the butter.
Bake at 325 degrees for 1 hour and 15 minutes. The bread will puff up in the center when done. If it starts to brown to fast, cover loosely with foil.
Topping
Add the blueberries, sugar and 7UP to a large saucepan. Bring to a boil.
Stir together the water and cornstarch. Stir into the blueberry mixture and stir until thickened.
Maybe you'd like to try?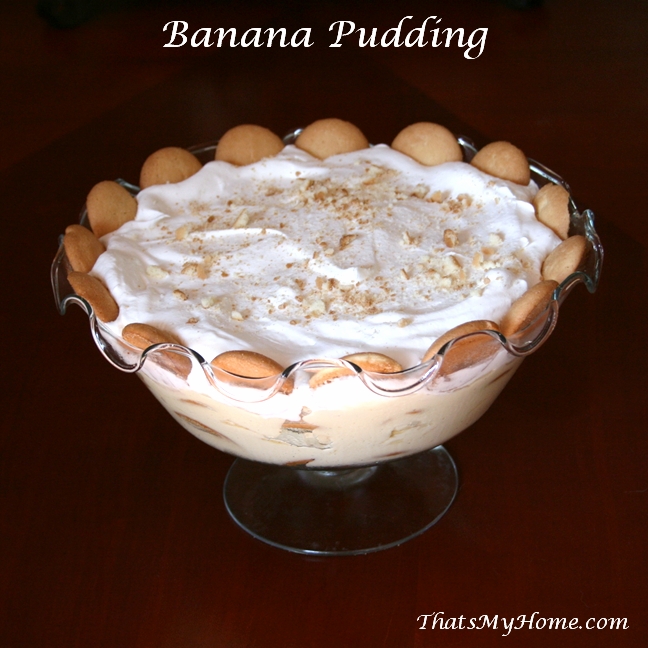 Pin It!