Tapioca is a sweet creamy pudding that reminds me of being at my grandmothers for dinner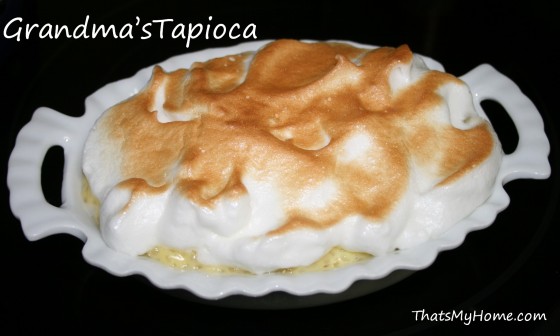 Tapioca was a frequent dessert on my grandmother's dinner table. Grandma used the large pearl tapioca and all I can get is the small pearl so it will have to do. It can be hard to find and you may have to do what I did and ask your grocery store to stock it. You can find tapioca at the Chinese markets and I bought the large there but it was too large and to me seemed really gummy. It may of needed a longer soaking time than I gave it, I haven't tried it again after I was able to get my store to order the tapioca for me. There is also an instant version, which is easy to find, but it is not what you want here.
The tapioca pearls need to be soaked overnight before making the pudding. You can use Splenda in place of the sugar for a sugar free tapioca pudding. You have to be careful at what point you add Splenda instead of with the eggs as I do in the recipe below. If you add Splenda with the eggs I have had it fail several times to thicken as it should so I now add the Splenda about 5 minutes after I add the eggs. This seems to work best for me.
There are a couple of ways tapioca can be made. My grandmother always made it with the meringue on top so that is how I do it. If the version you remember your grandmother making was very light it probably had the meringue blended into the pudding after cooking while it is still hot. You do everything the same as below but instead of putting the meringue on top fold the meringue gently into the pudding while still hot.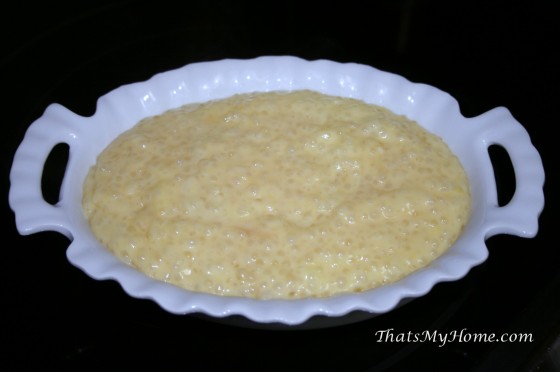 Grandma's Tapioca
Prep time:
Cook time:
Total time:
Tapioca is a sweet creamy pudding that reminds me of being at my grandmothers for dinner
Ingredients
1/2 cup tapioca
2 1/2 cups milk
1/4 teaspoon salt
1/2 cup sugar + 2 tablespoons for meringue
2 eggs - separated
1 teaspoon vanilla
Instructions
Soak tapioca in 2 cups of water overnight. Drain before cooking.
In the top of a double boiler heat milk until warm. Add tapioca and salt. When the mixture starts to bubble around the edges, give the mixture a stir and then cover. Turn your heat to very low and let the mixture cook for about 30 minutes or until the pearls are tender. Do not let the mixture boil!
Separate the eggs. Beat the yolks and add the sugar. Add a little of the tapioca mixture to temper the yolks. Then add it to the pan, stirring constantly. When it is thoroughly mixed in cover again, stirring frequently until mixture is thick. Add vanilla and pour into an oven proof dish.
Preheat broiler on high.
Whisk the eggs, when the start to thicken add the sugar a tablespoon at a time. Continue to beat until stiff. Put meringue on top of pudding.
Place pudding under the broiler until browned.
Serve warm or cold.
Grandma - www.thatsmyhome.com
Maybe you'd like to try?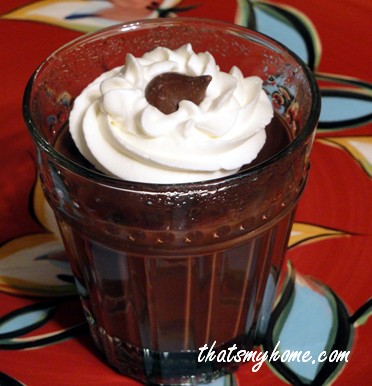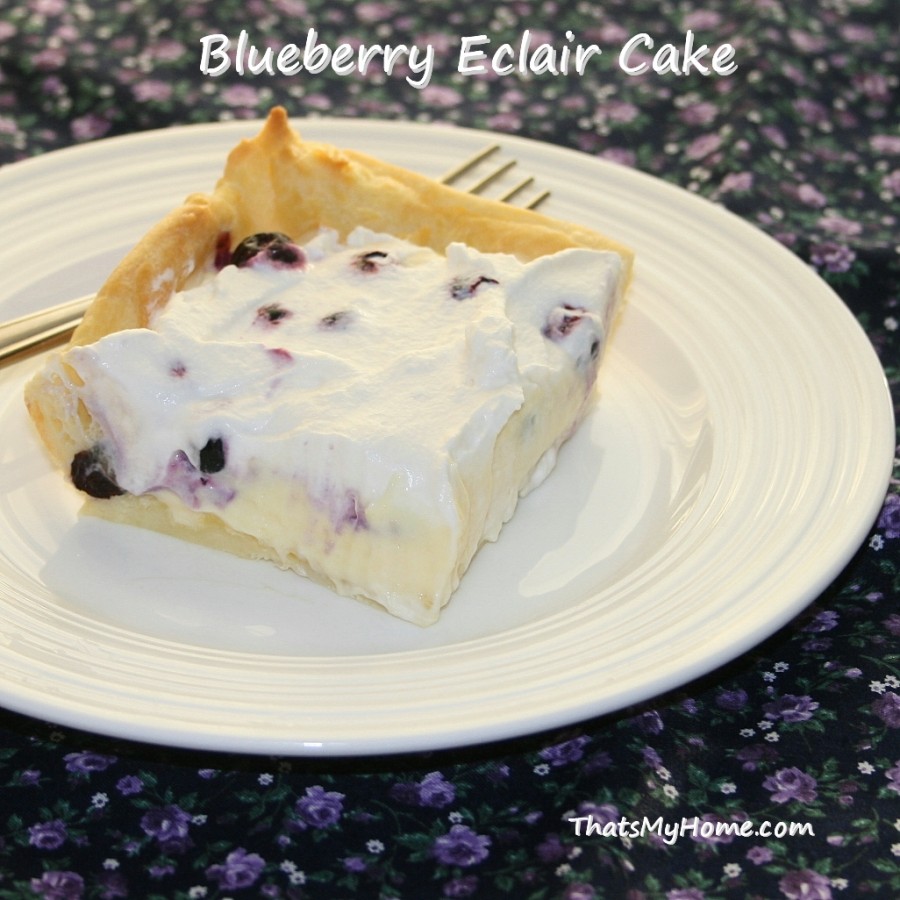 Follow me on Pinterest