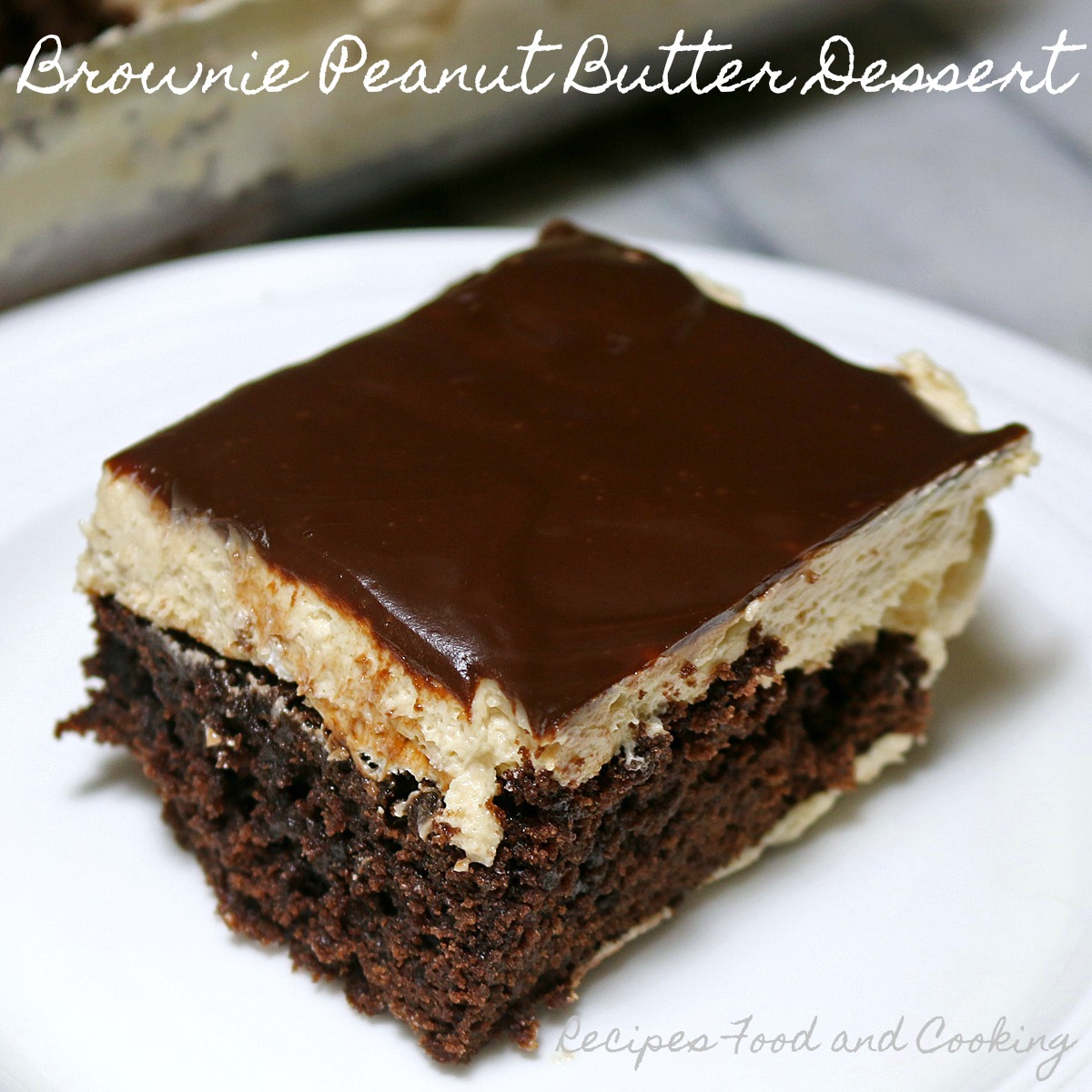 Brownie Peanut Butter Dessert
This is dangerous to have in your refrigerator! It is a diet buster for sure. I made it to take to my guys at the VFW and then ended up getting a migraine. Hate those things! It was in my refrigerator for a couple of days before I finally gave it away. This gets better as it sets, I think day 2 or 3 was at it's best, not that it wasn't great to start!
I started by using a boxed brownie mix but your favorite homemade brownie recipe would work as well. It just needs to be enough for a 9 x 13 pan. Then I added a layer of peanut butter pie filling that my mom always made (I think everyone makes this) and topped it off with chocolate ganache. It is best at least refrigerated overnight.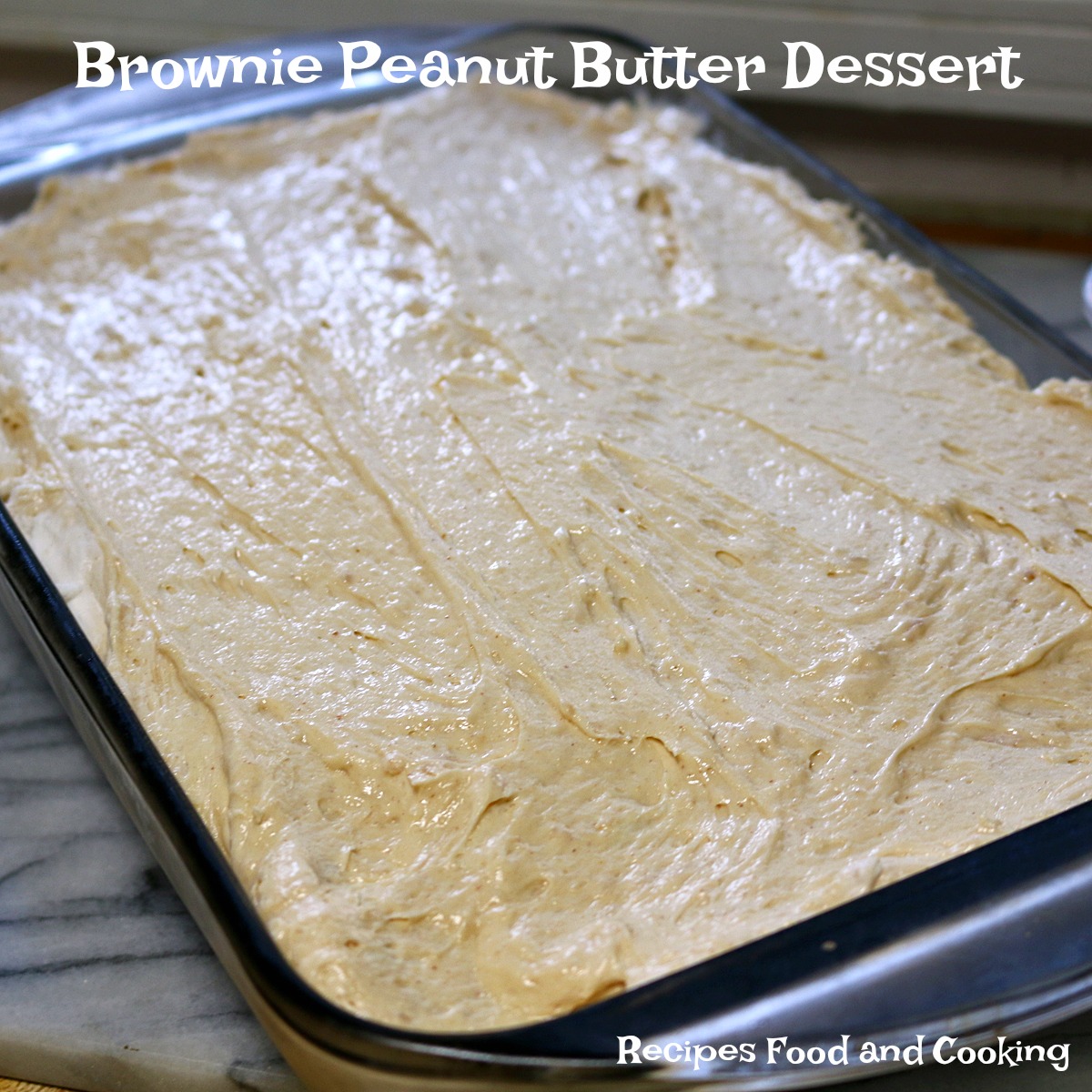 Love that filling! It is cream cheese, peanut butter, sugar and whipped topping.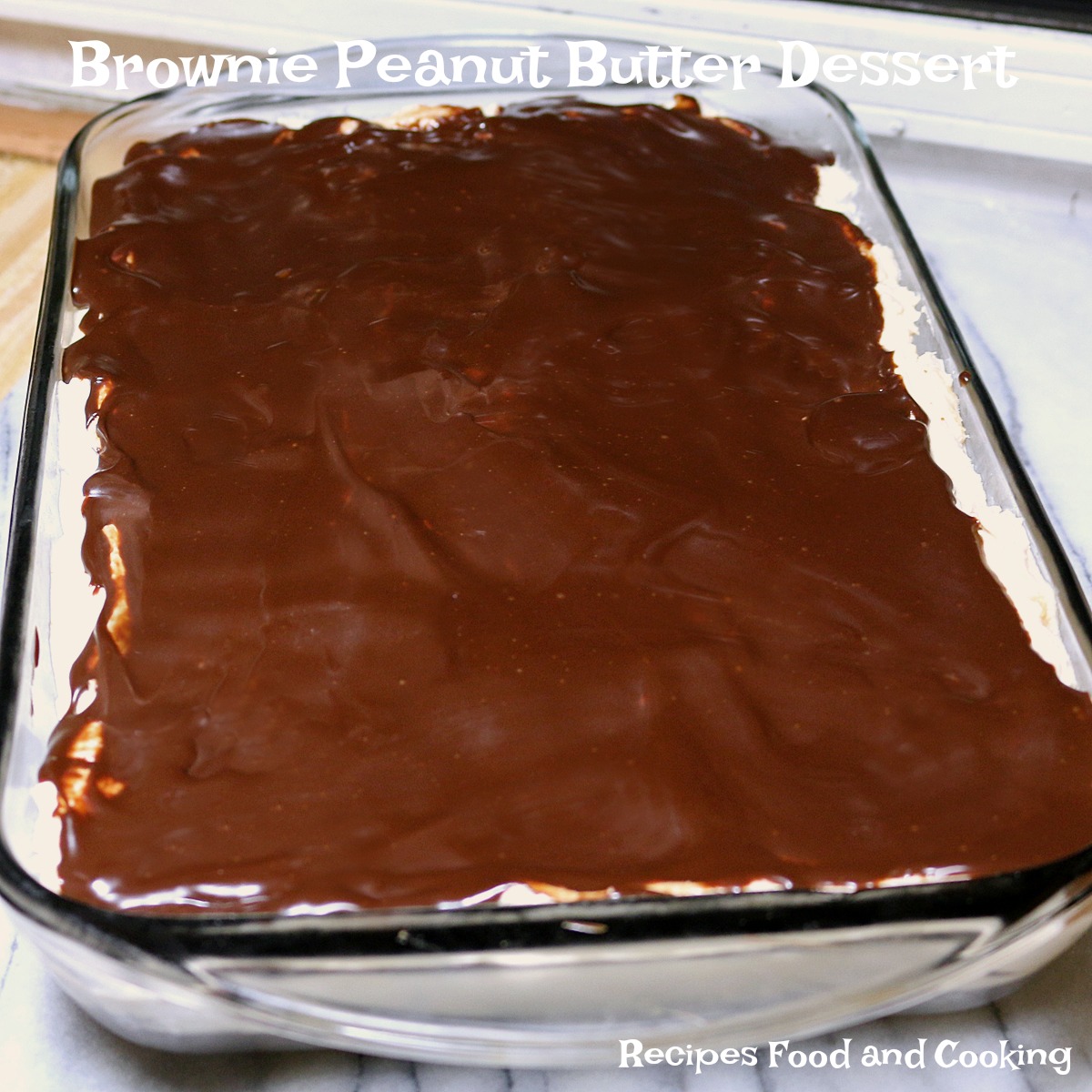 Brownie Peanut Butter Dessert
Author:
Mary Ellen @ Recipes Food and Cooking
Prep time:
Cook time:
Total time:
Ingredients
1 box brownie mix for a 9 x 13 pan
Peanut Butter Filling
1 8 oz. cream cheese
1/2 cup peanut butter
1/2 cup confectioner's sugar
1 teaspoon vanilla
8 oz. whipped topping
Chocolate Ganache
6 oz. chocolate (I used chips)
1/4 cup heavy whipping cream
Instructions
Make brownies according to package directions. Let cool.
To make the peanut butter filling: Mix together the cream cheese and peanut butter until creamy. Add the vanilla and confectioner's sugar. Blend well. Fold in whipped topping. Spread evenly over top of brownies.
To make the ganache: Bring cream to a boil. Stir in chocolate. Let cool. When cool spread over peanut butter filling.
Refrigerate until ready to serve.
Maybe you'd like to try our recipe for?
Brownie Peanut Butter Krispies Bars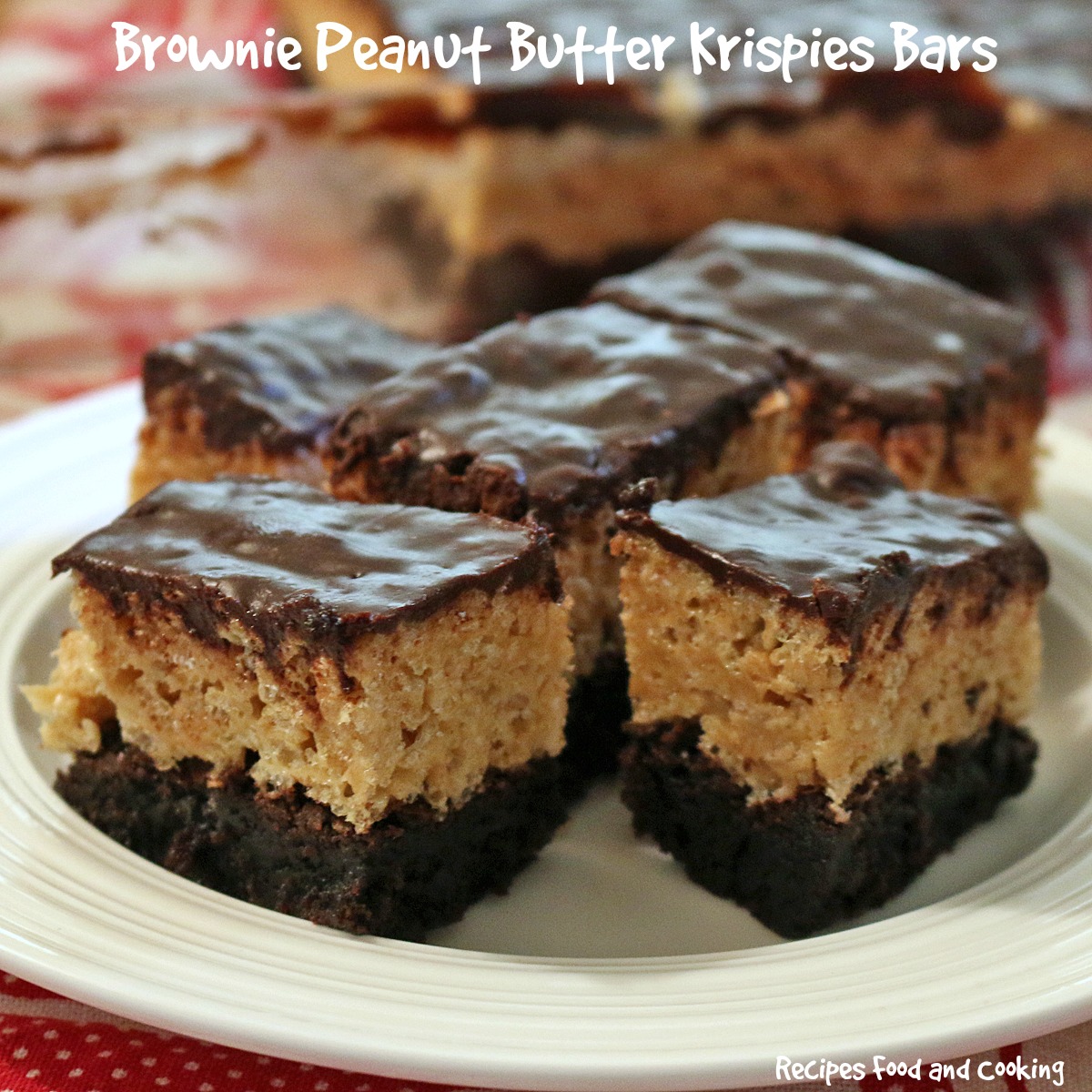 Chocolate Peanut Butter Ooey Gooey Butter Cake – the most popular recipe on this blog!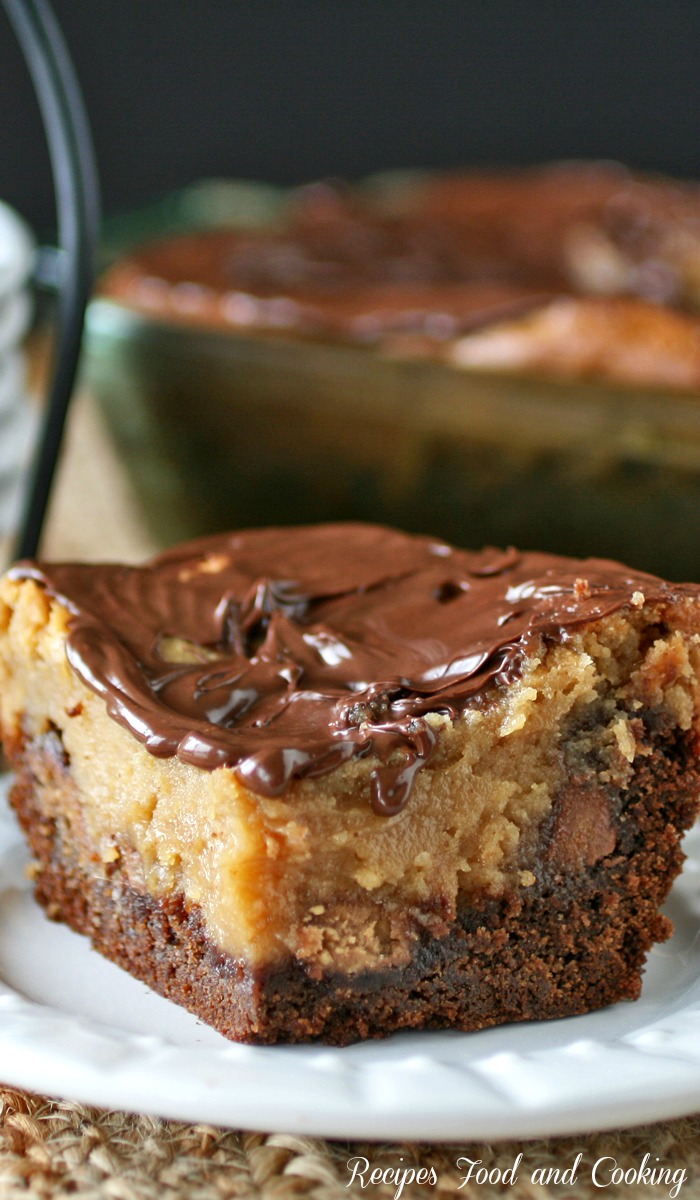 Peanut Butter Oreo Chocolate Ooey Gooey Butter Cake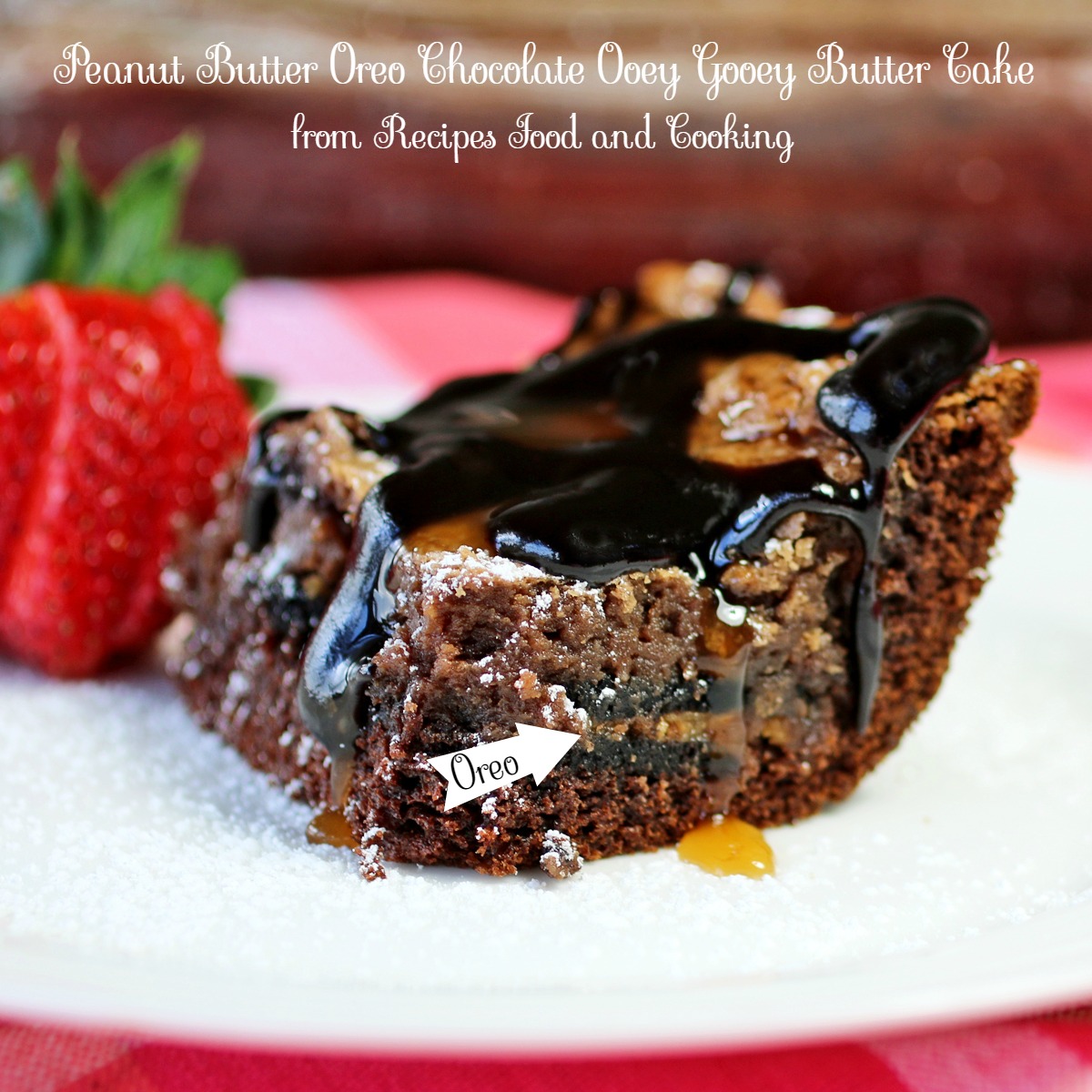 Pin It!