Caramel Apple Bread Pudding
I used Granny Smith apples for this bread pudding because I wanted an apple that would hold its shape. You could also use McIntosh, Courtlands, Johnagolds and Fuji's are a few that I can think of right away. The kind of apple you pick is pretty important as some apples are best just for eating, some are great for baking like the ones above because they hold their shape and others are best used for applesauce as they cook right down. Great apples for applesauce include Red Delicious, Gala, Fuji, Winesap, McIntosh, Yellow Delicious and Mutsu's. If you go to the apple orchard check with them and see if they sell seconds,  these are usually odd size apples and may not be perfect in appearance. When you are making pies and applesauce that doesn't matter and it might save a few dollars.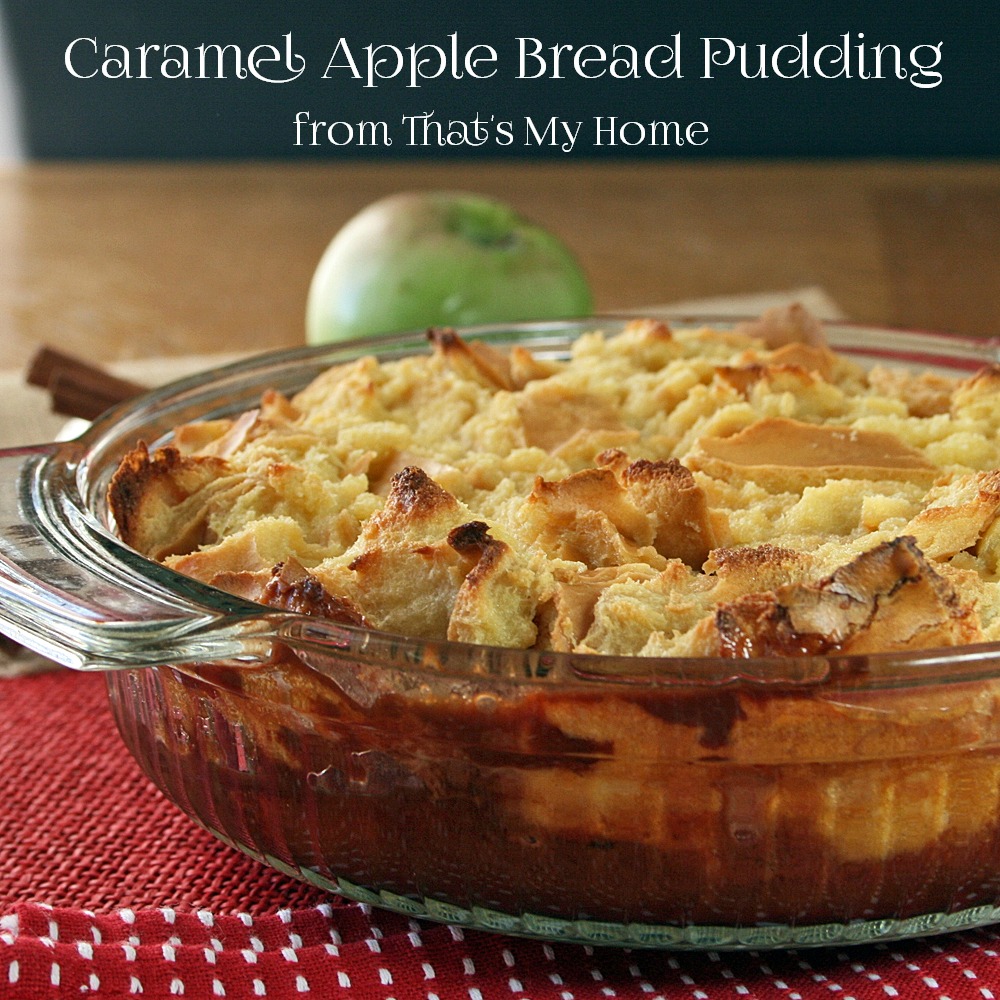 Caramel Apple Bread Pudding
Author:
Mary Ellen @ Recipes Food and Cooking
Prep time:
Cook time:
Total time:
Ingredients
3 large tart apples (such as Jonathan or Granny Smith)
1/4 cup water
3/4 teaspoon ground cinnamon
1/2 cup packed brown sugar
2 tablespoons corn syrup
2 tablespoons butter
1/2 cup heavy cream
3 beaten eggs
2 cups milk
1/2 cup sugar
1 teaspoon vanilla
10 1/2-inch-thick slices Italian or French bread
Instructions
Peel and cut your apples into slices. Place in a small saucepan and add water. Bring to a boil and cook covered for 8 minutes or until apples are tender. Add the apples to a bowl with the cinnamon.
Add the brown sugar, butter, corn syrup and heavy cream to the same pan. Cook over medium heat until the mixture comes to a boil. Cook for about 4 minutes or until the mixture starts to coat the back of a spoon. Dump apples back into this mixture. Pour all into a 2 qt. dish that has been sprayed with cooking spray.
In a medium bowl, add the eggs, sugar, vanilla and milk. Whisk until combined. Break the bread up into the mixture. Carefully pour this over the caramel apple mixture.
Cover and refrigerate for at least 3 hours or overnight. Preheat oven to 350 degrees. Bake for about 1 hour until mixture puffs in the center and it is bubbly around the edges.
Serve with vanilla ice cream and caramel sauce if desired.
Maybe you'd like to try our recipe for?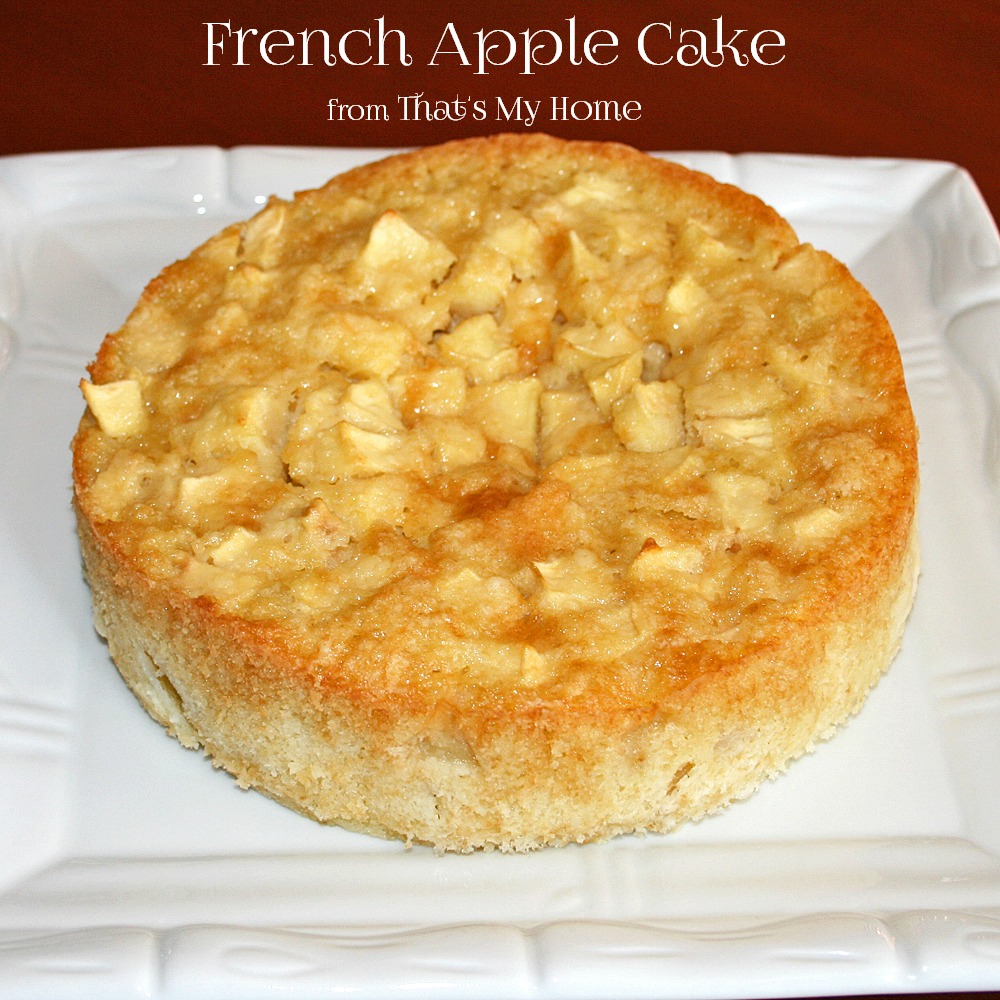 Chunky Applesauce Ooey Gooey Butter Cake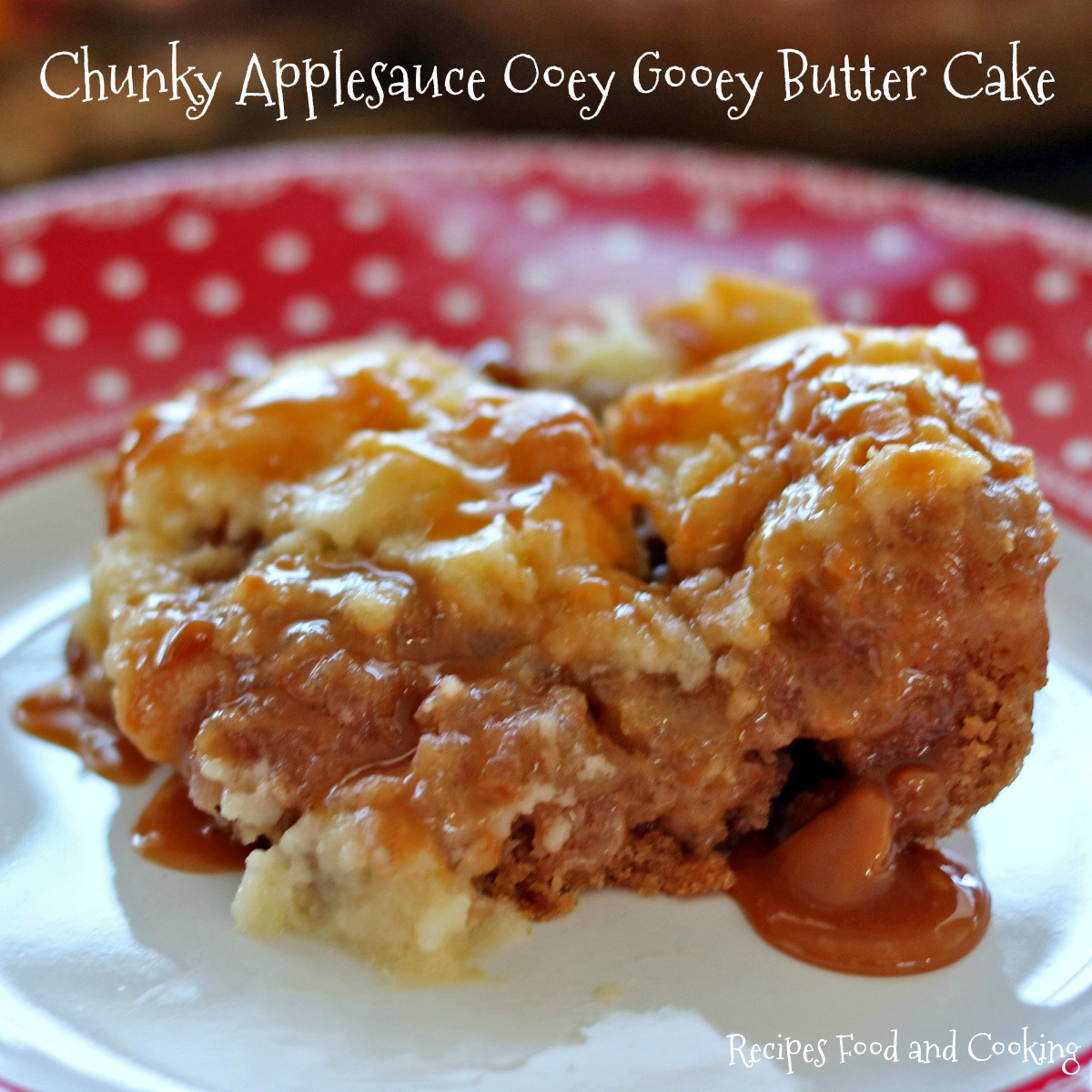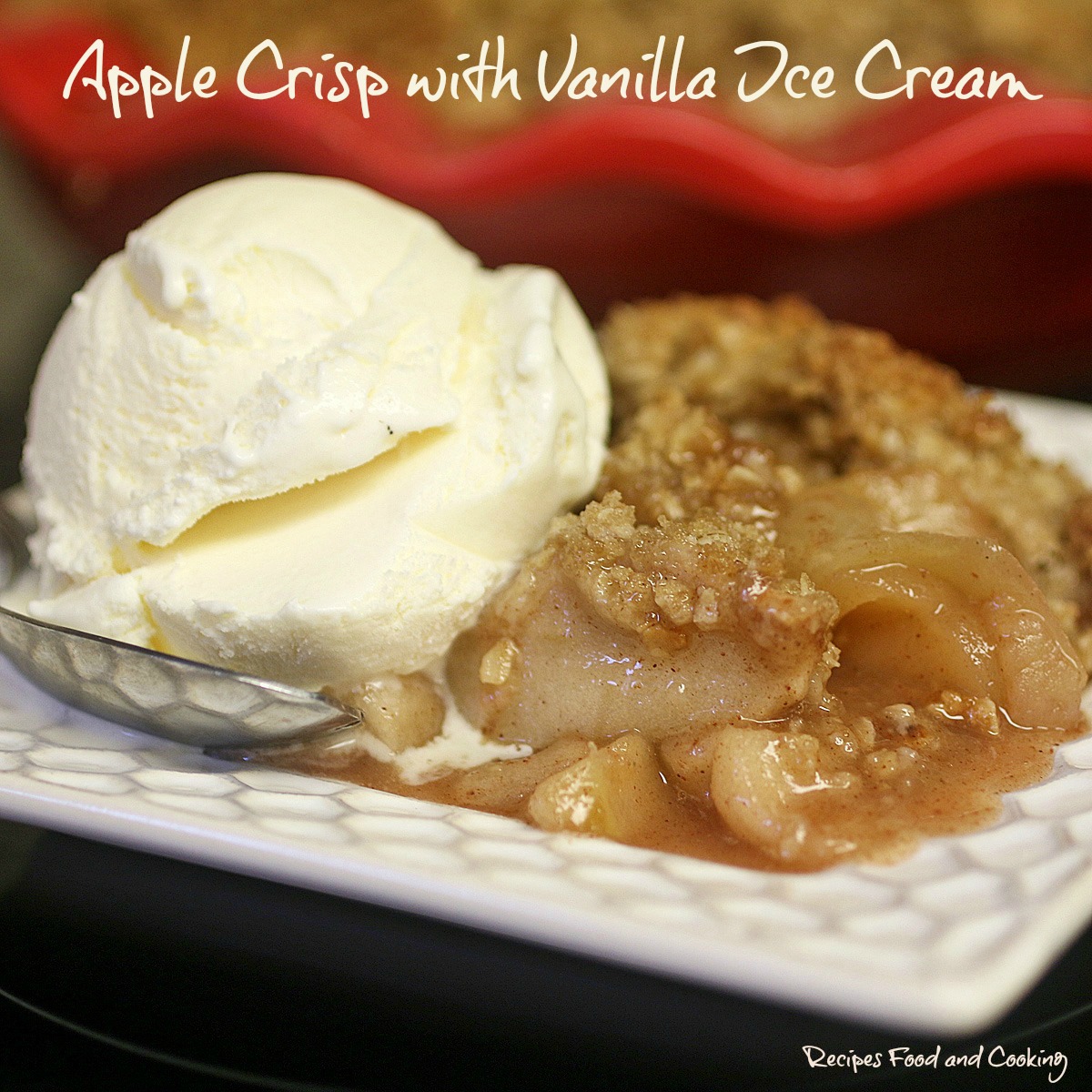 Pin It!