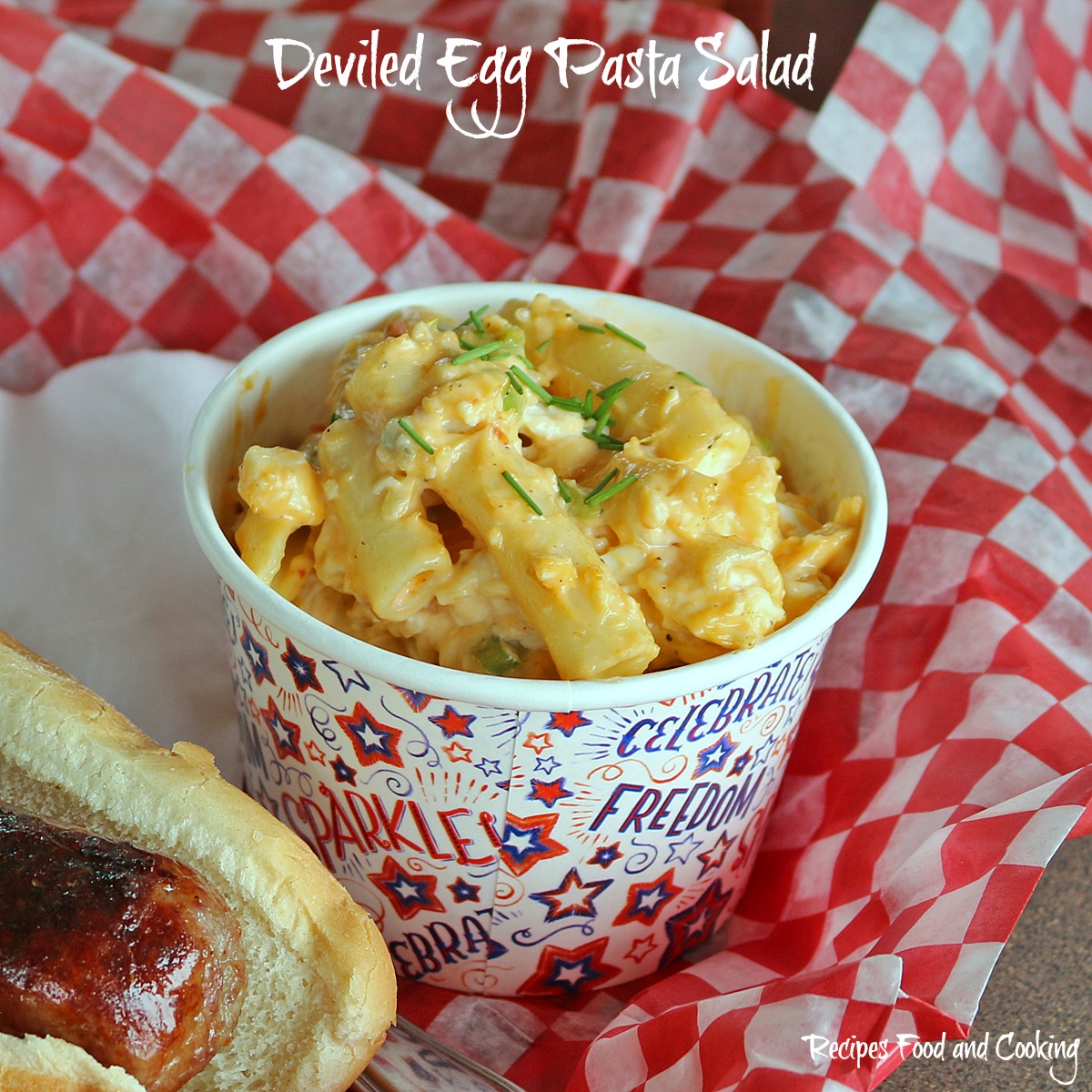 Deviled Egg Pasta Salad
Looking for a different and easy pasta salad for the coming the summer? If you like deviled eggs then this Deviled Egg Pasta Salad may just be what you're looking for! It couldn't be easier either and it comes together with just a few ingredients. All you need is pasta, eggs, sun dried tomato pesto, celery, onion, relish and mayonnaise.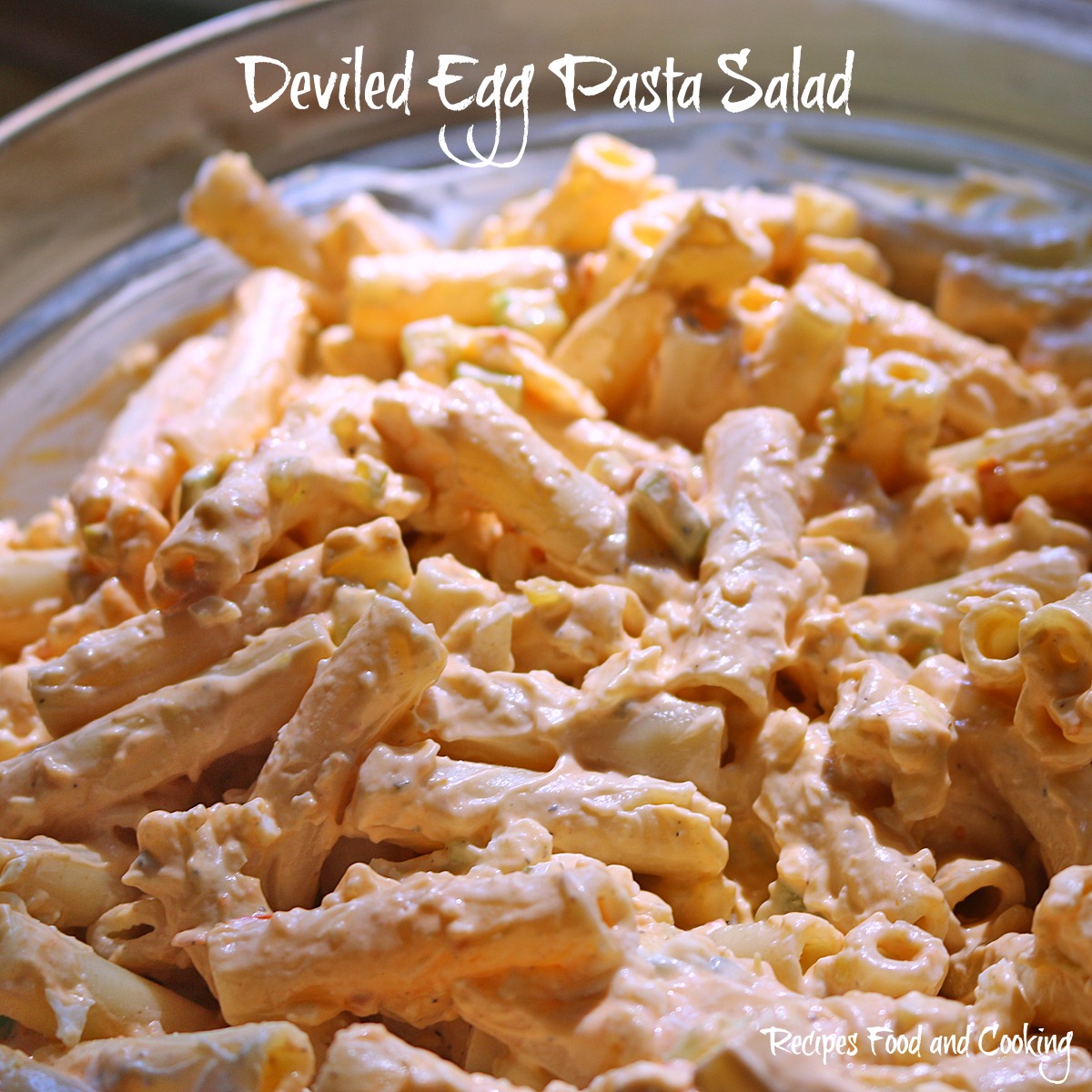 This Deviled Egg Pasta Salad can be made ahead of time, but you may need to add a little mayonnaise to it. I found the sun dried tomato pesto at Aldi's. If you can't find it just go ahead and use your favorite pesto.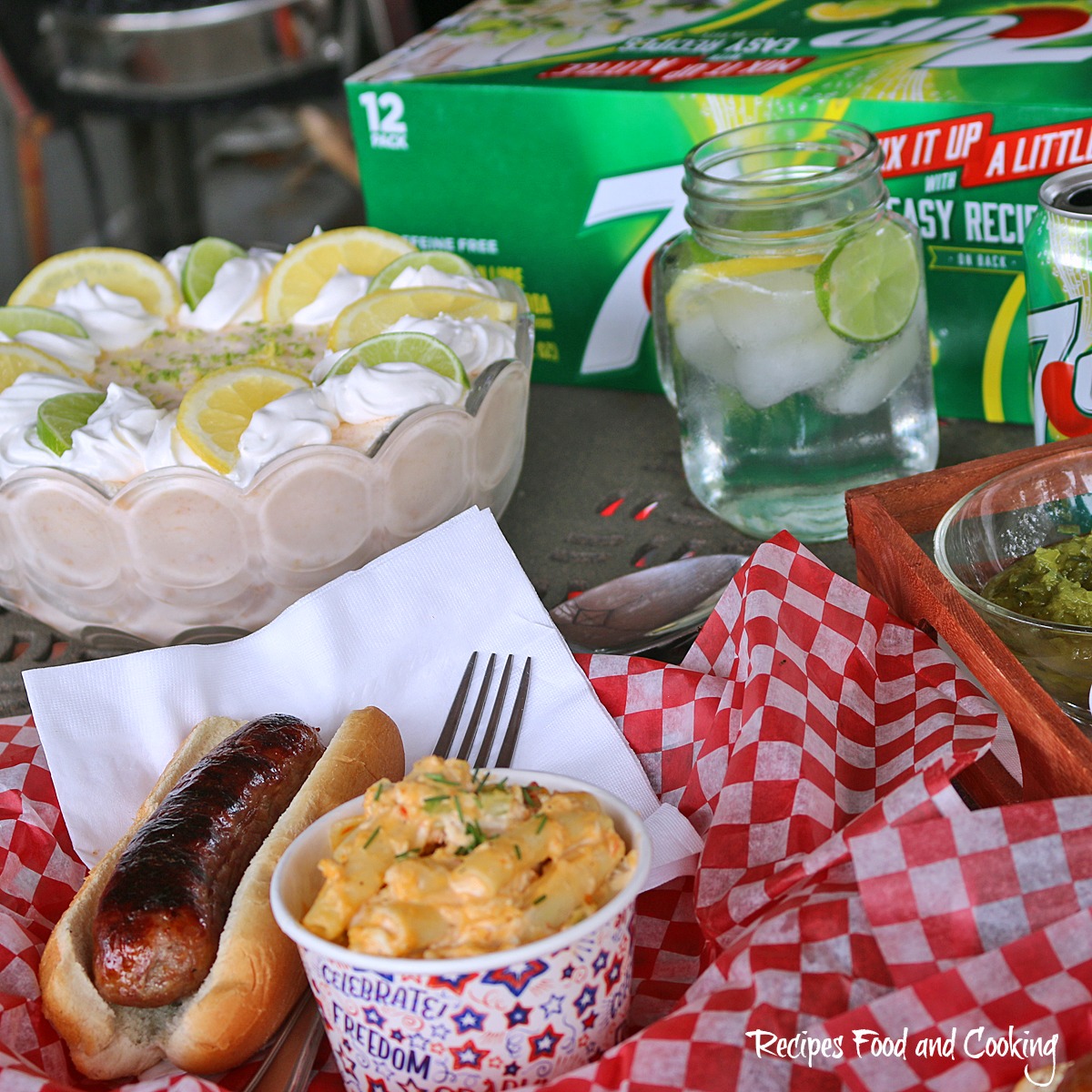 I served it with some Johnsonville Brats I cooked on the grill and invited a few neighbors over for and gave them all a night off from cooking. Clean up was easy too as you can see no dishes were really used for serving. I loved the paper bowls I found at the dollar store, so perfect for the upcoming patriotic holidays. For dessert I served a sweet salad, a 7UP Tropical Dream Salad. Everything was made ahead and all I had to do was cook up the brats and set up a few condiments. Easy Peasy!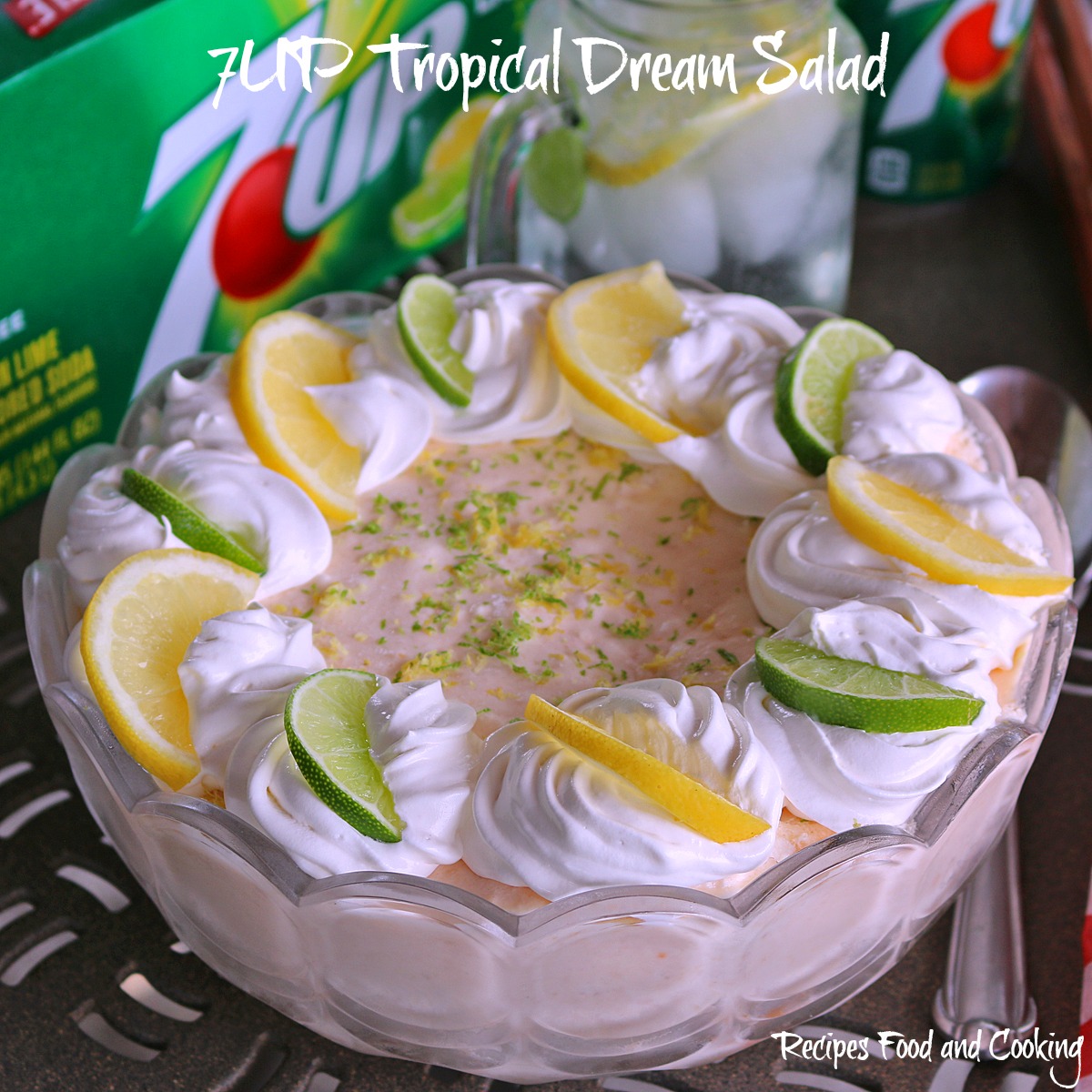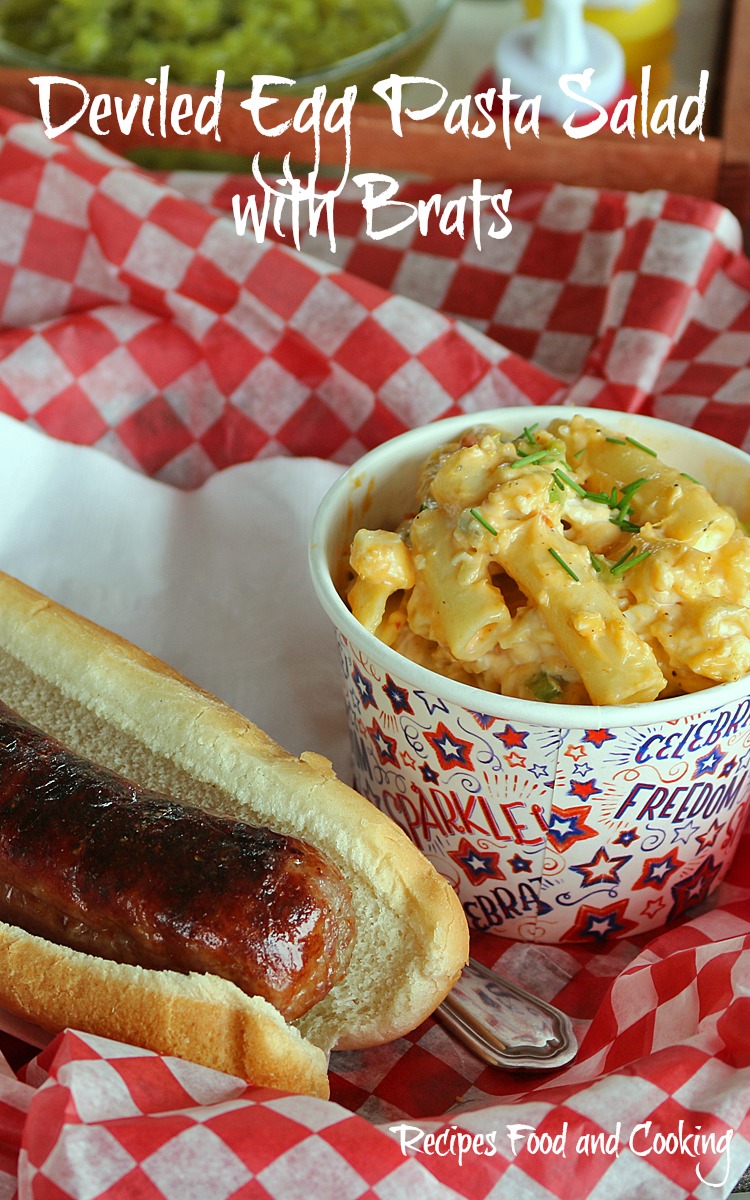 Deviled Egg Pasta Salad
Author:
Mary Ellen @ Recipes Food and Cooking
Recipe type:
Pasta, Salad
Prep time:
Cook time:
Total time:
Pasta with a creamy deviled egg dressing and celery, onions, mayonnaise and sun dried tomato pesto.
Ingredients
1/2 lb. large cut pasta (like ziti)
6 eggs
1/2 cup relish
1 cup chopped onion
1 cup chopped celery
1 cup mayonnaise
3 - 4 tablespoons sun dried tomato pesto
salt and pepper
Instructions
Cook the pasta in a large pan of boiling, salted water. Rinse well with cold water to stop the cooking.
Put the eggs in a pan of cold water covered with one inch of water. Bring to a boil. Remove from heat, cover and let set for 10 minutes. Rinse under cold water and peel. Place eggs in a bowl and mash with a fork.
Add the chopped onions, celery, pesto and relish. Add the mayonnaise and mix thoroughly.
Stir in the pasta.
Add salt and pepper as needed.
Refrigerate until ready to serve. You may need to add a little more mayonnaise at this time if the pasta soaked up to much.
Maybe you'd like to try?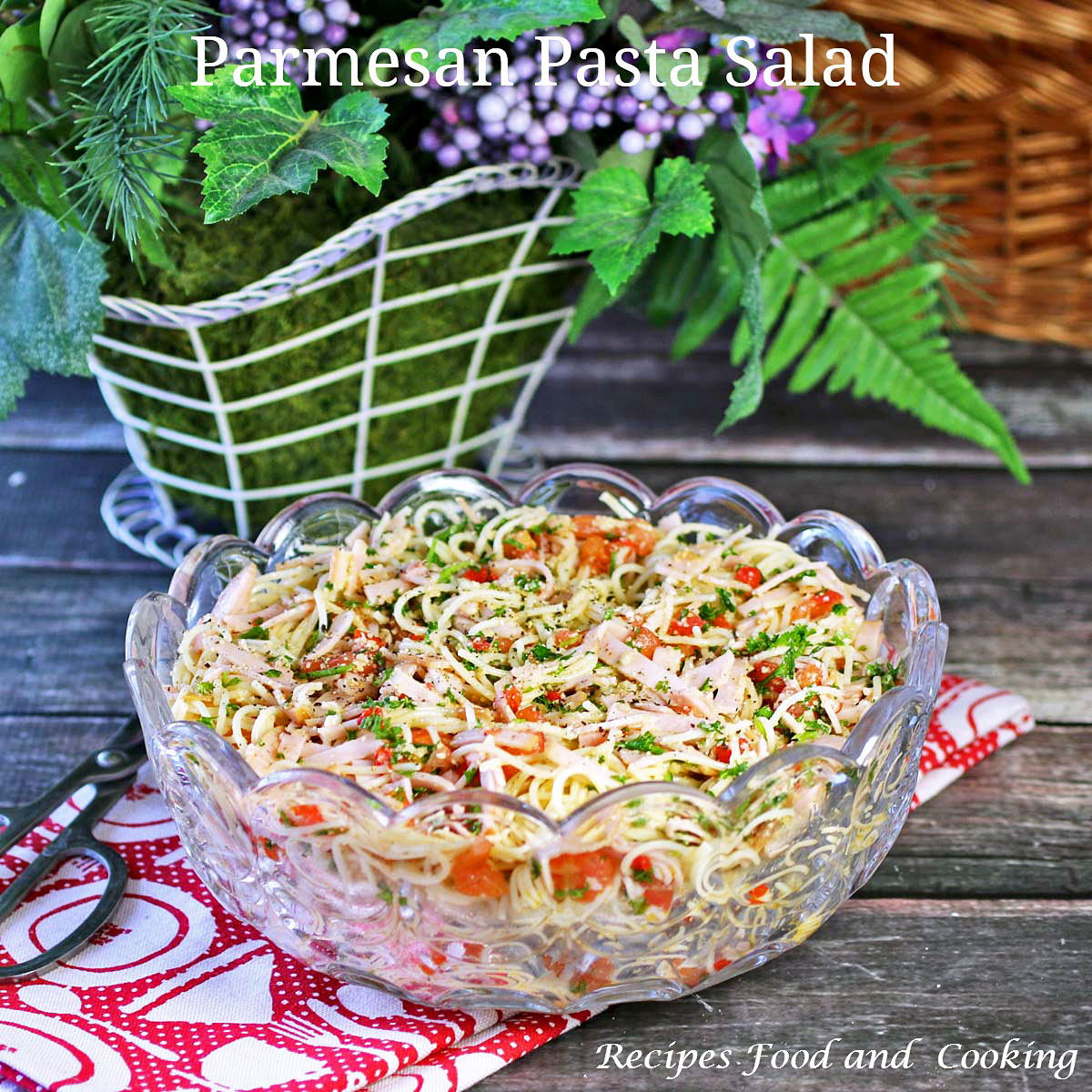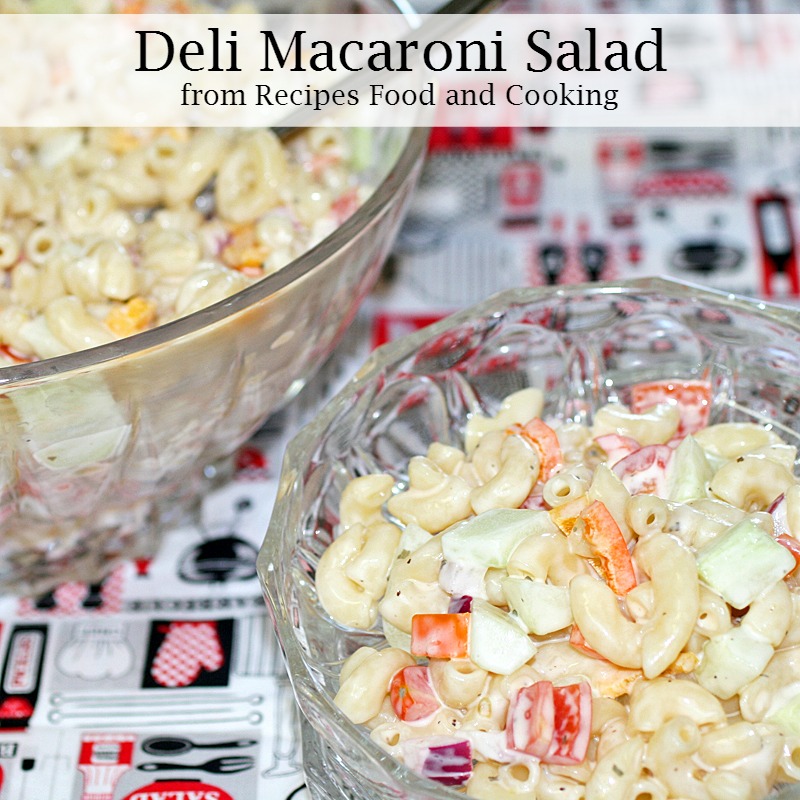 Green Bean, Roasted Corn and Black Bean Salad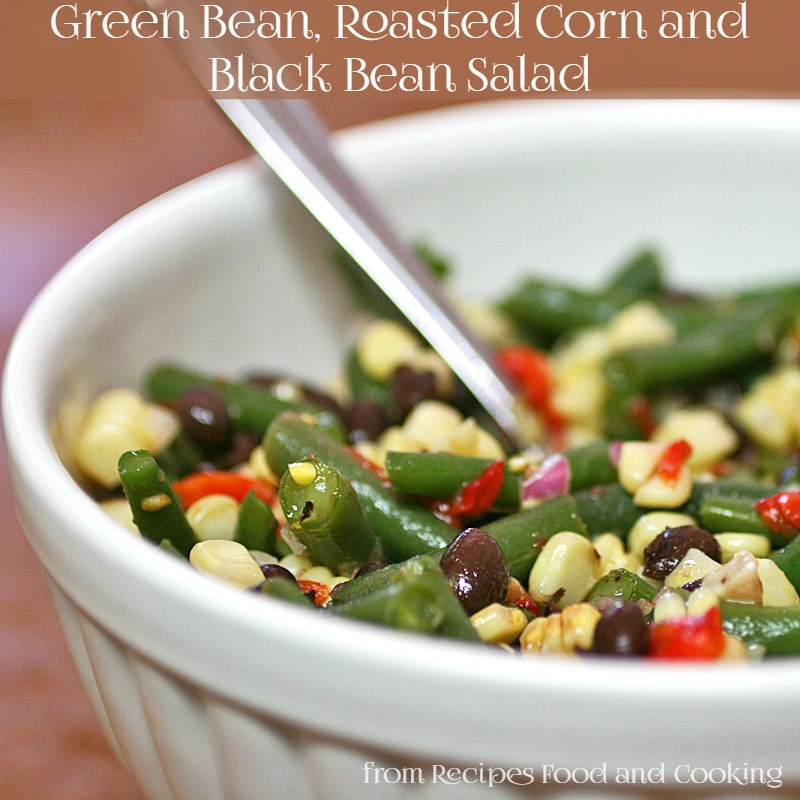 Pin It!