Parmesan Pasta Salad
I'm making my Parmesan Pasta Salad that I've been making forever. It's one of those salads you want to add the best ingredients you can find because there are only a few ingredients so they each need to shine.
The dressing is simply olive oil flavored with garlic and cracked black pepper. The remaining ingredients are roasted red peppers, ham, cucumbers, tomatoes and Parmesan cheese. I've done my best to measure out the olive oil I used but you might want to use a little more or a little less. Sometimes the pasta seems to just soak it up. So add the oil slowly at the end and then stir in the Parmesan cheese. If it needs a little more oil, you'll know it then. This is one of those dishes you just have to taste as you go.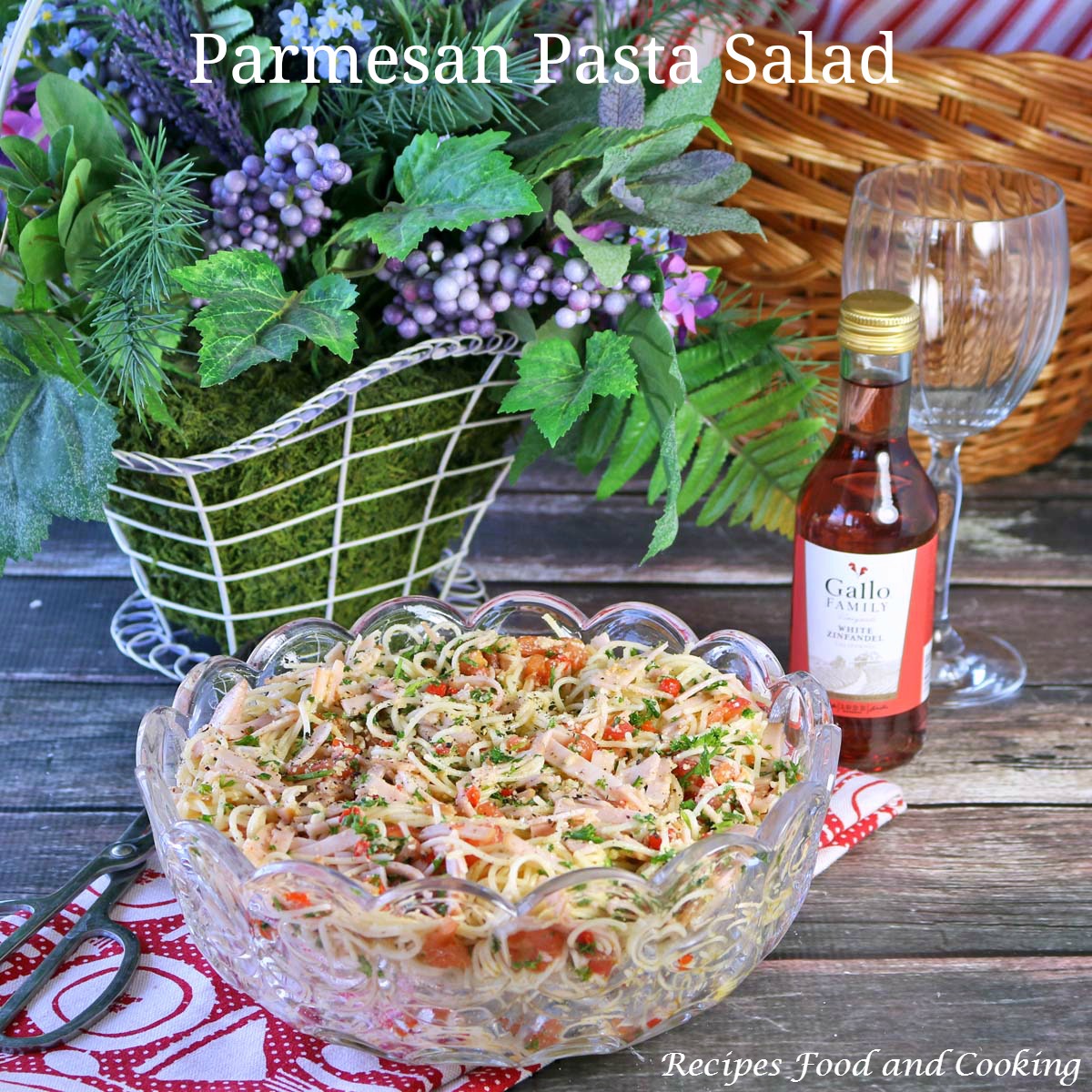 One more tip for you. If you don't have a pepper mill a substitute is to put your peppercorns on a cutting board. Then using a flat bottom heavy pan, press down hard on the peppercorns until they are the size you want. Part of what makes this salad so good is a small bite of pepper. Ground pepper won't work at it in it, in fact I might leave it out if that was the choice.
Parmesan Pasta Salad
Prep time:
Cook time:
Total time:
Angel hair pasta, ham, roasted red pepper, tomatoes, cucumbers with olive oil, parmesan and black pepper dressing.
Ingredients
1 lb. angel hair pasta
1 red pepper roasted or 2 oz. jarred
1 cucumber - seeded and chopped
1/4 bunch parsley - chopped
6 oz. sliced ham - julienned
3 - 4 garlic cloves - chopped
1 - 2 tomatoes - skinned and seeds removed
1/4 cup olive oil
2 teaspoons salt - divided use
cracked black pepper
1/4 cup grated Parmesan cheese
Instructions
Bring a pan of water to a boil. Add a teaspoon of salt to the water. Add angel hair pasta and cook until ala dente. Drain in a colander. Run cold water over the pasta to rinse.
Bring a pan of water to a boil deep enough for the tomatoes to be submerged. When water is boiling add tomatoes. Leave in the boiling water 1 minute. Rinse under cold water. Peel the tomatoes. Cut in half and squeeze out the seeds. Chop into bite size pieces.
Roast a red pepper or use jarred pimentos. To roast a pepper place it on a hot grill. Blacken it on all sides the best you can. Remove from heat and put in paper bag for 20 minutes. Remove skin from pepper and clean out the inside. Cut into bite size pieces.
Chop the garlic fairly fine or crush it in a garlic press.
Chop the parsley. Put parsley on a triple layer of paper towel and wrap up the parsley. Run under cold water. Squeeze and repeat until the water is not green. Open up and let set until needed.
Peel the cucumber. Cut in half. Scoop out the seeds. Cut each half into 4 pieces lengthwise. Chop into bite size pieces.
Put the pasta in a bowl. Add the cucumbers, tomatoes, peppers, parsley, garlic and salt to the pasta. Mix together the best you can.
Add some cracked black pepper and the olive oil. Mix together. If the pasta feels to dry add a little more olive oil. Add the parmesan cheese. Taste to adjust seasonings.
Maybe you'd like to try?
Turkey Taco Salad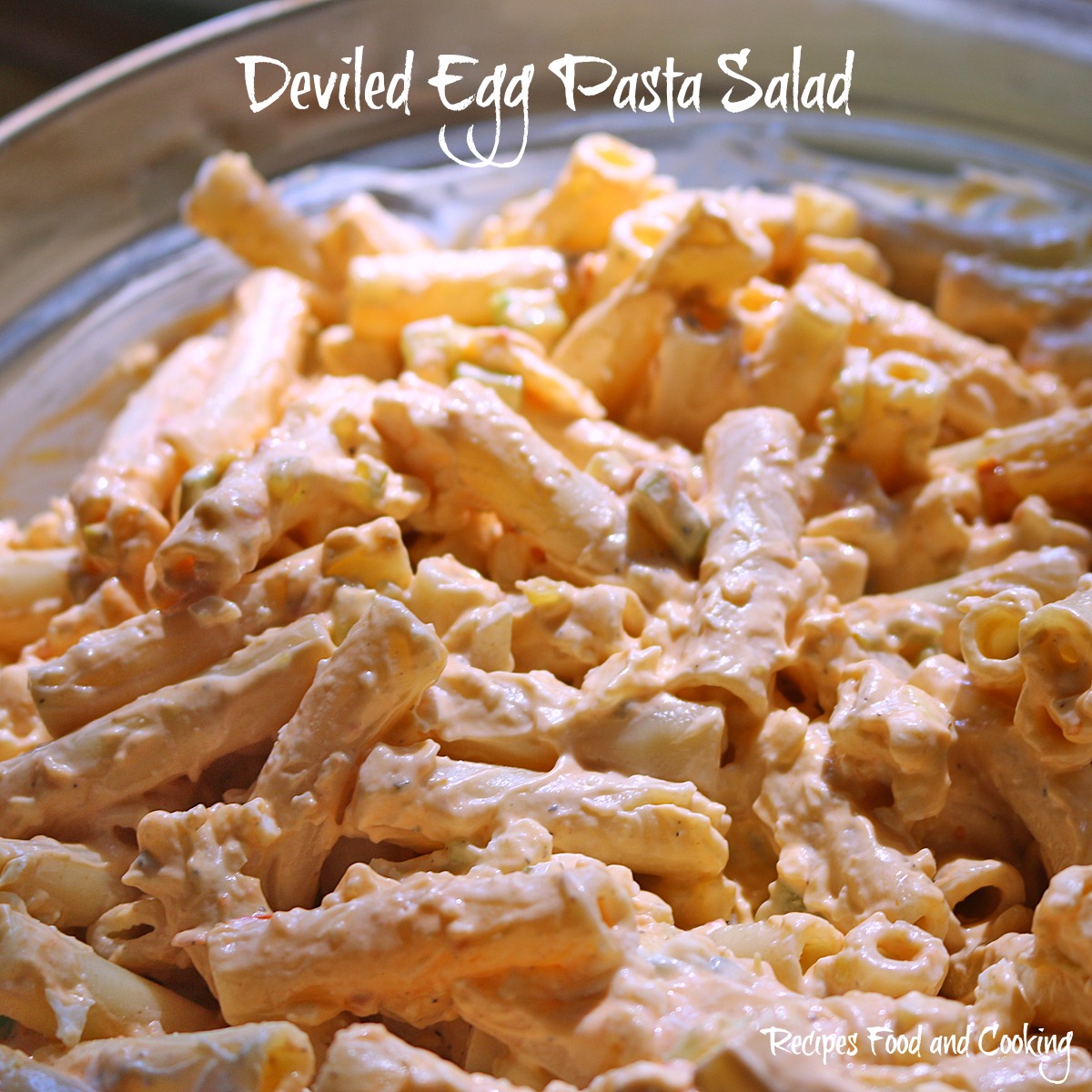 Pin It!