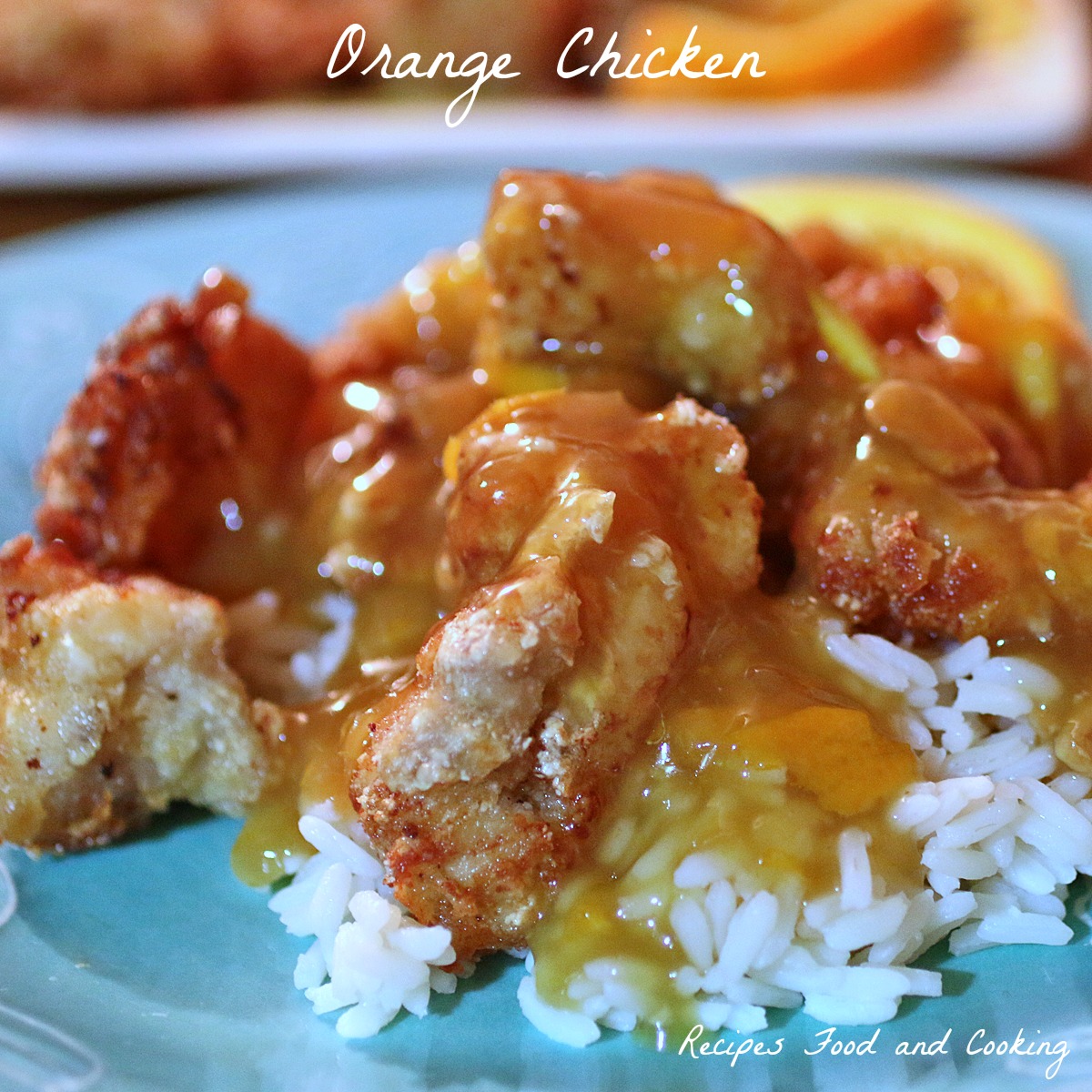 Orange Chicken
I'll never buy Orange Chicken again from my Chinese restaurant after finding this recipe. It was a little time consuming but oh it was worth it. What I can't believe is I made this about a month ago and forgot to share it with you. I usually run to my computer immediately when I make something we liked as much as this dish.
There are a couple of things you can do to cut down the time on this recipe. One is to buy your chicken thighs already boned. I had only ones with bones in them when I decided to try this recipe but the bonus was I used the bones to make the stock I used in the sauce. I guess it just depends on how much time you have. The other thing you can do is to prepare the marinade ahead and have it waiting to add the chicken to. The chicken only needs to marinate anywhere from 20 minutes to 1 hour before cooking. You only need 3/4 of a cup of the marinade for the chicken, the rest will go in the sauce.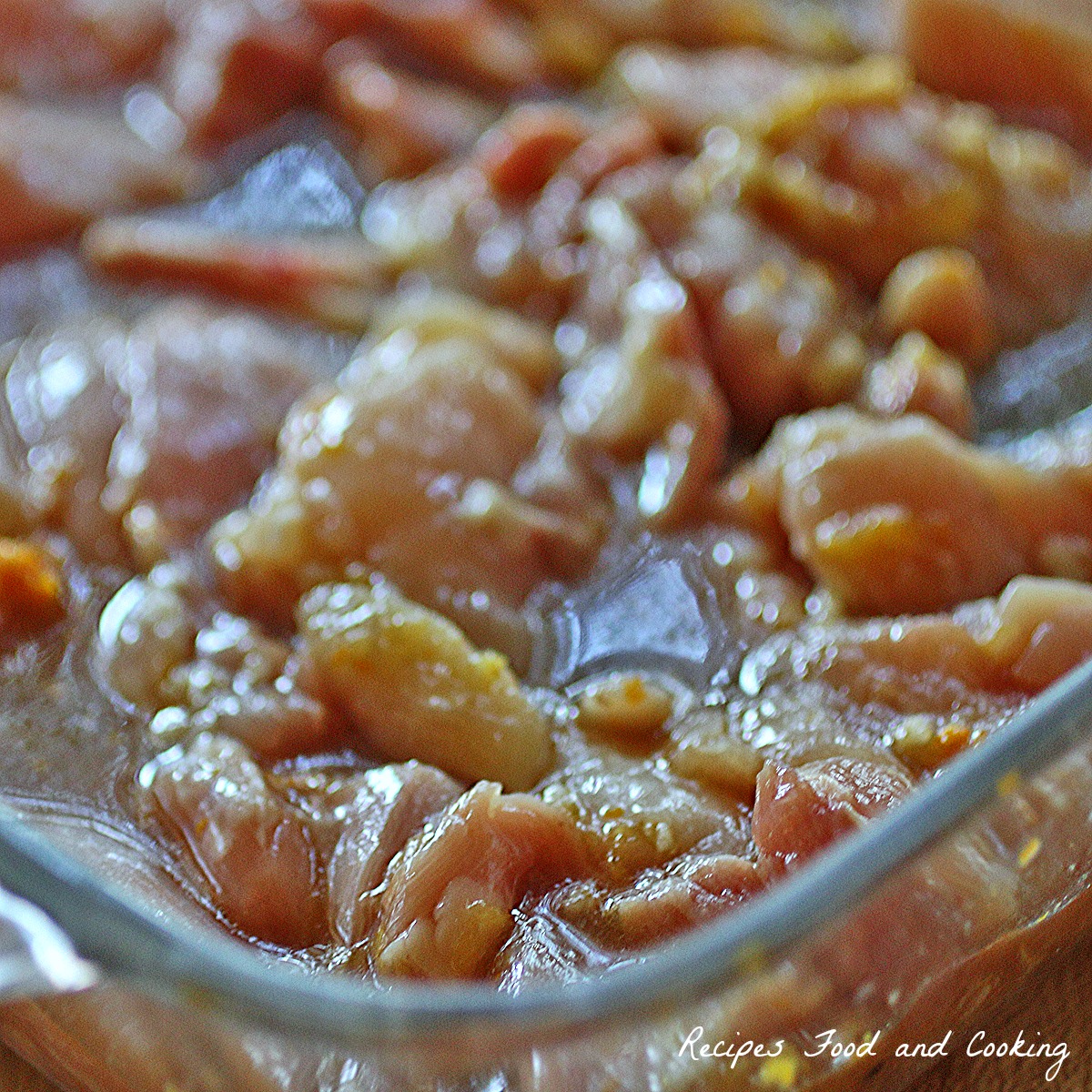 After the chicken has marinated you are going to coat it in egg whites and then a cornstarch mixture. This gives you a super crispy crunch to the chicken. Many Chinese dishes are prepared this way but if you're ordering it out once the sauce gets on it the chicken starts to get a little soggy. I served the sauce on the side.
Orange Chicken
Author:
Mary Ellen @ Recipes Food and Cooking
Recipe type:
Chinese, Chicken, Main Dish
Prep time:
Cook time:
Total time:
You'll never buy Orange Chicken again for take out once you try this delicious recipe. The chicken is super crispy and the sauce is both sweet and sour. Serve with rice.
Ingredients
Marinade and Sauce
1/2 cup brown sugar
6 tablespoons rice vinegar
1/4 cup soy sauce
3/4 cup chicken broth
2 large oranges (divided use)
1 tablespoons fresh grated ginger
3 - 4 cloves garlic - minced
1/4 teaspoon cayenne pepper (optional)
2 tablespoons cornstarch
2 tablespoons water
4 small red dried chilies (optional)
Chicken
1 1/2 lbs. boneless skinless chicken thighs
Coating
3 large egg whites
1 cup cornstarch
1/2 teaspoon baking soda
1/4 teaspoon cayenne pepper
Frying:
3 cups oil
Instructions
Marinade and Sauce:
Cut the orange peel from one of the oranges and cut into thin strips. You need about 8 - 10. Zest the other orange. Juice the oranges - you need 3/4 cup.
Whisk together all of the marinade mixture except peppers in a large saucepan. Transfer 3/4 cup of the marinade to a bowl and add the chicken. Refrigerate at least 20 minutes or up to a hour.
Bring the remaining marinade to a boil. Mix together the cornstarch and water. Bring mixture to a boil. Stir in the cornstarch and continue to cook until thickened. You should have about 1 1/2 cups. Remove the pan from the heat and stir in peppers if using.
Chicken:
Lightly beat the egg whites until frothy with a fork. Place a wire rack in a cookie sheet. Combine the cornstarch, baking soda and cayenne pepper.
Place half of the chicken in the egg whites and then the cornstarch mixture. Lay on the rack. Repeat with remaining chicken.
Heat the oil in a dutch oven to 350 degrees. Add half of the chicken one piece at a time.Fry until golden brown, about 5 minutes. Drain on paper towels. Repeat with remaining chicken.
Reheat the sauce if needed and serve on the side.
Notes
Recipe adapted slightly from Cook's Illustrated
Maybe you'd like to try our recipe for?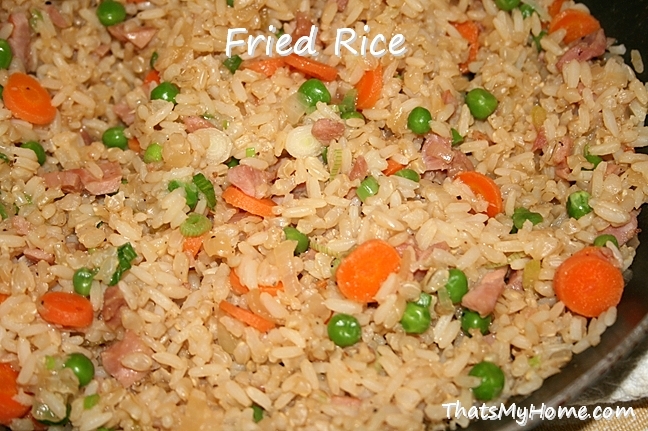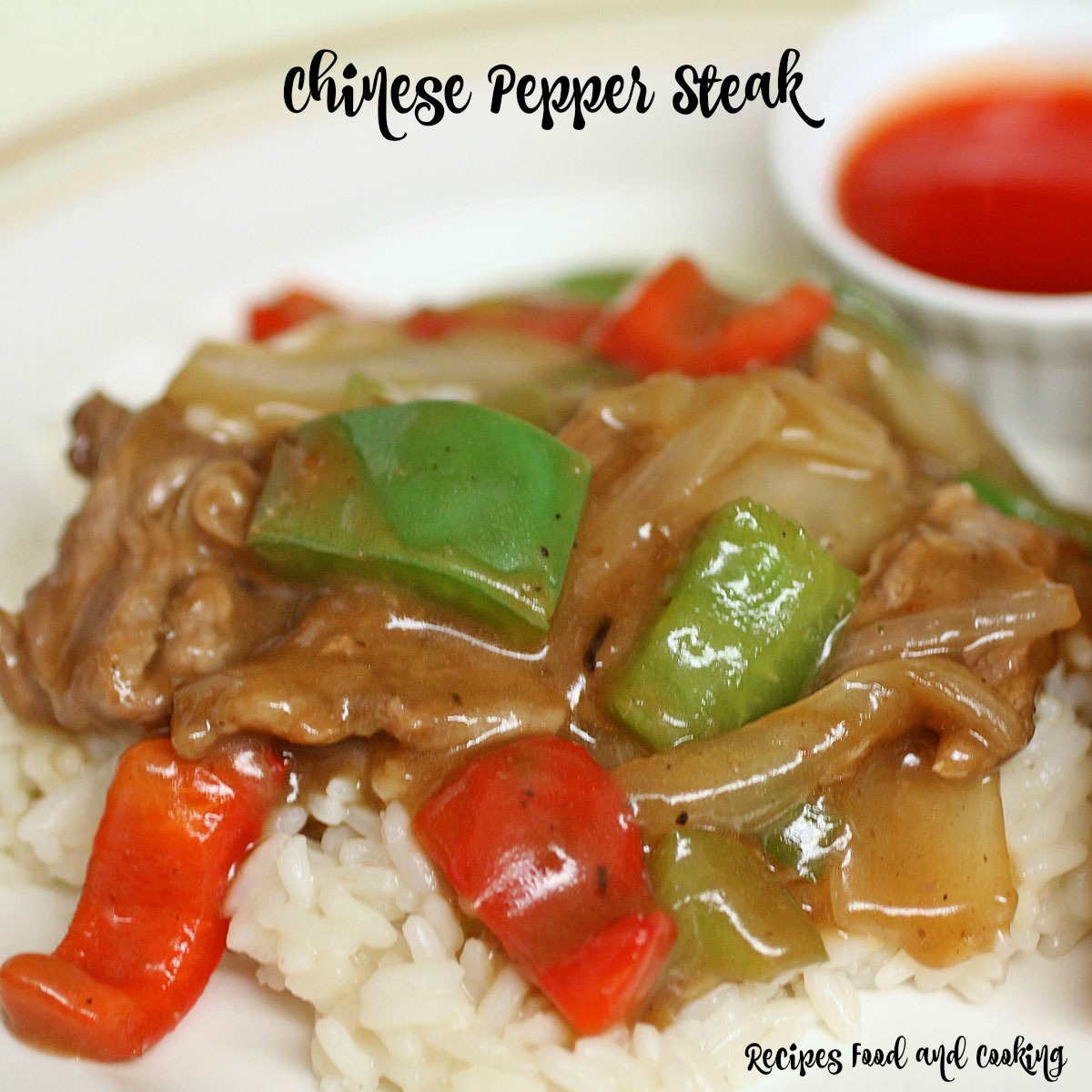 Pin It!