Fried rice is best made with day old rice, ham, peas, carrots and green onions.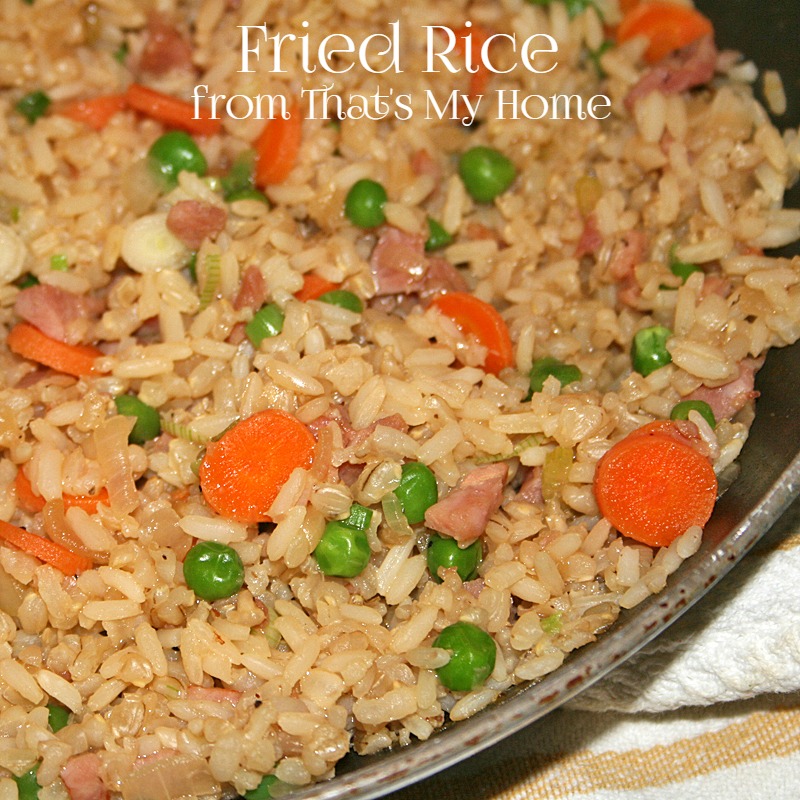 Fried Rice
Fried rice is the perfect dish to make with leftover rice or plan for it and cook extra when you are having rice. Rice for fried rice needs to be made ahead so it has time for the rice to dry.
Chinese Fried Rice
Prep time:
Cook time:
Total time:
Ingredients
4 cups leftover rice
1 tablespoon oil
1/2 cup carrots
1/2 cup peas
1/4 cup sliced green onions
1 egg scrambled - cut into pieces
1/2 cup chopped ham or leftover chicken
3 tablespoons soy sauce
1/2 teaspoon roasted sesame seed oil
Instructions
Put oil in a large sauté pan. Add the carrots and cook several minutes until they start to soften.
Add the ham and peas. Stir fry 1 minute.
Add the rice, soy sauce and roasted sesame oil.
When hot add the green onions and scrambled egg. Adjust seasoning and serve.
Fried Rice is really good when served with some
Shrimp Egg Fu Yung
.
Or how about with some Roasted Green Beans?