Cabbage, Potato and Corned Beef Gratin
I had some leftover corned beef so I decided to make this delicious gratin to use it up. I love potatoes and cabbage together and the corned beef was the perfect addition to this creamy casserole.
I pre-cooked both the potatoes and cabbage. I left the cabbage whole (it was half a head) and steamed it and for the potatoes I cut them into large cubes before cooking for 10 minutes. After I drained them, I made a cream sauce and added Gruyere cheese to it. I also used the same pan for all steps. I don't know about you but I really hate washing dishes.
You can make this with or without the corned beef in it. You can always get a piece of corned beef from the deli to make this. I'd get it one or two pieces and then cube it. I used russet potatoes to make this, they got so creamy when it was baked, but still held their shape. Just be sure not to cook the cabbage or potatoes completely done, they will finish getting tender when the casserole is baked.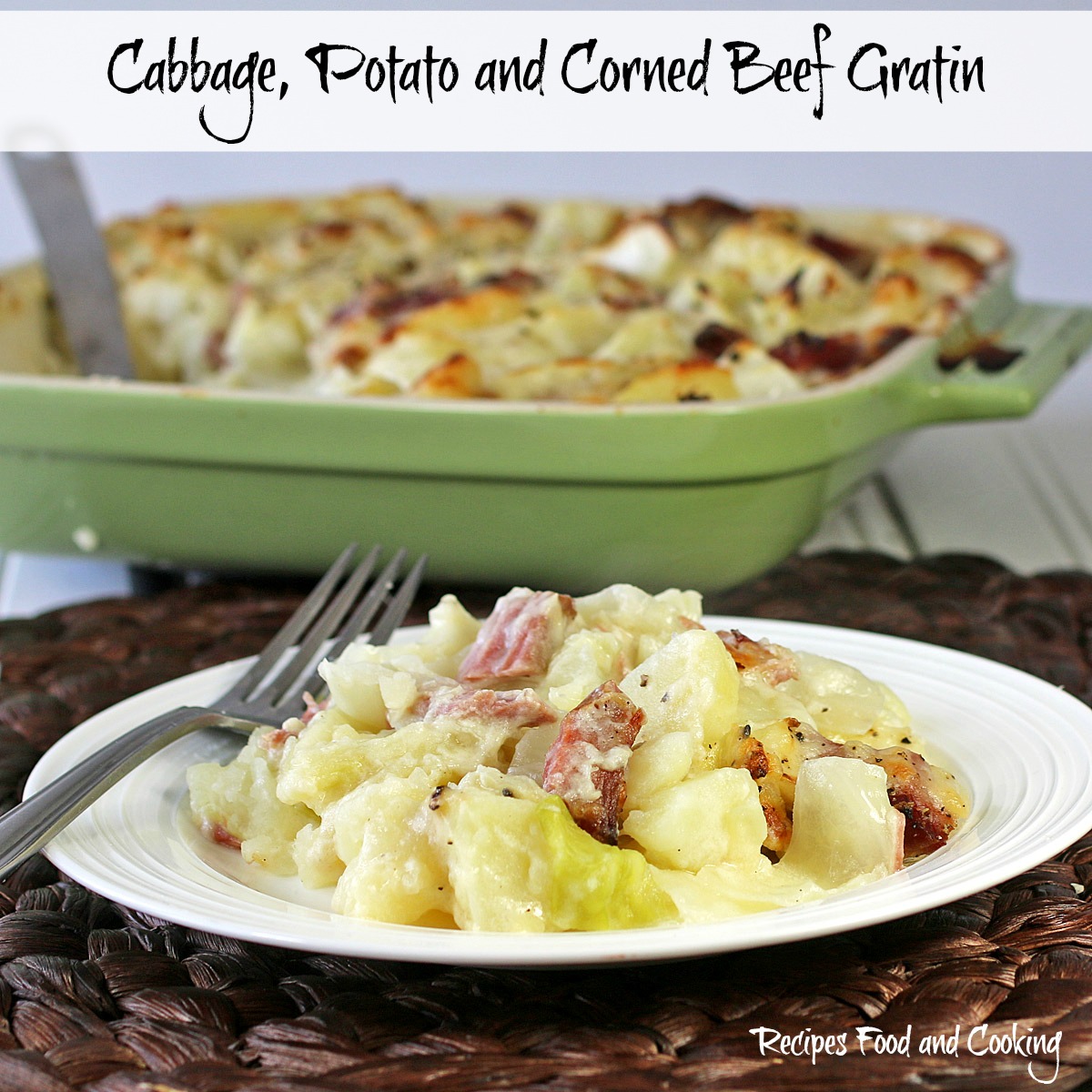 Cabbage, Potato and Corned Beef Gratin
Author:
Mary Ellen @ Recipes Food and Cooking
Recipe type:
Side Dish, Main Dish, Main
Prep time:
Cook time:
Total time:
Cabbage, Potato and Corned Beef Gratin with Gruyere Cheese
Ingredients
3 - 4 potatoes (2 lbs.)
1/2 head cabbage (2 lbs.)
3 cups milk
3 tablespoons flour
3 tablespoons butter
salt and pepper
8 oz. Gruyere cheese
1/2 cup chopped onion
1/3 lb. corned beef
Instructions
Preheat oven to 375 degrees.
Put the cabbage in a pot with about 2 inches of water, cut size down. Cover pan with a lid loosely. Cook over medium heat for 10 - 12 minutes. Cabbage should be almost fork tender. Do not overcook. Drain. Cut into pieces that are the size of the potatoes.
Peel the potatoes. Cut into large chunks. Add the potatoes to a pan and cover with water that has a teaspoon of salt in it. Cook for 10 minutes. Drain.
Add the butter to a pan. Stir in the flour. Whisk in the milk and keep stirring until thickened. Add the cheese and stir until smooth.
Add the potatoes, cabbage. onion and corned beef to a large bowl. Stir in the cream sauce. Pour into an 8 x 8 dish. Push down with the spoon. It will cook down.
Bake for 45 minutes or until top starts to turn brown.
Maybe you'd like to try our recipe for?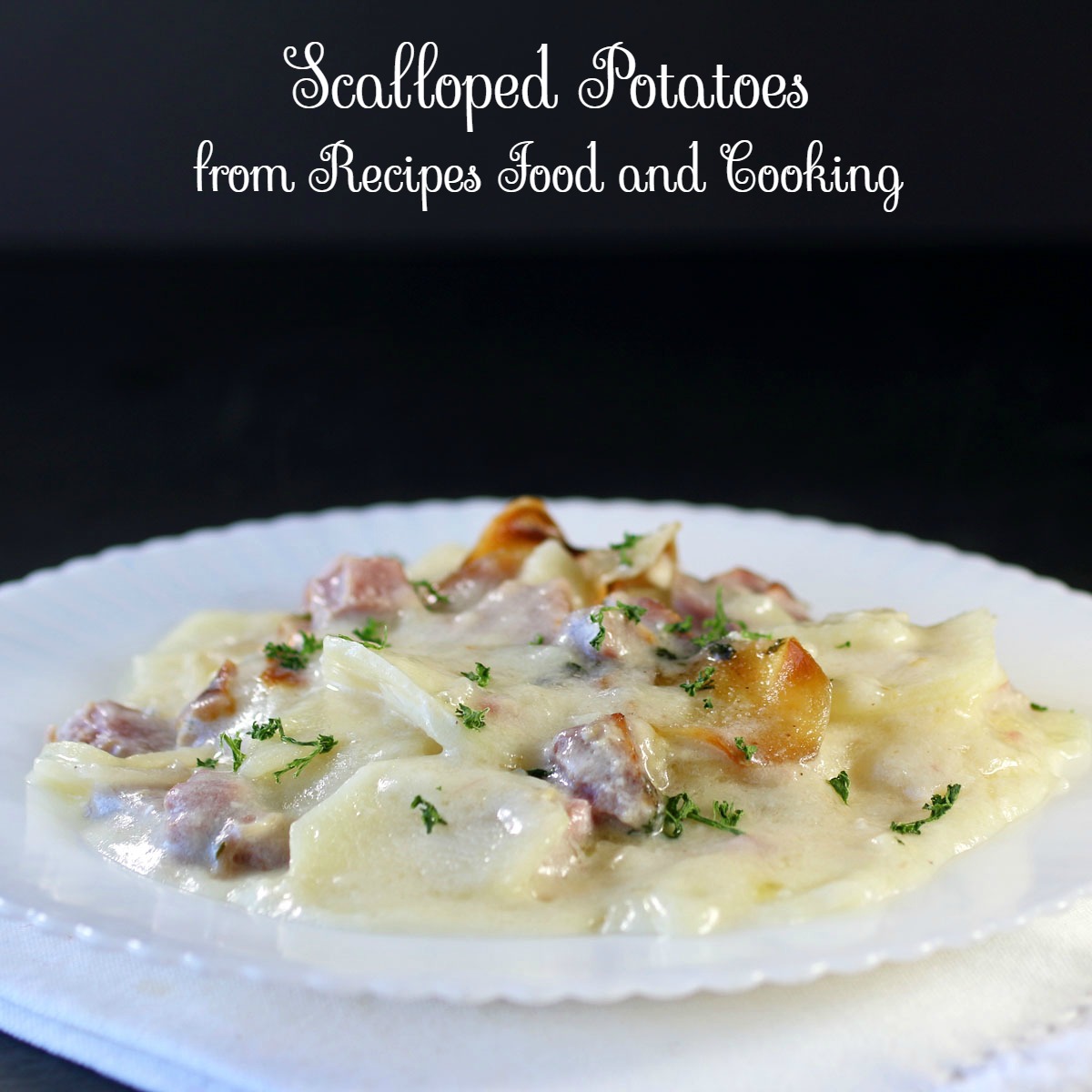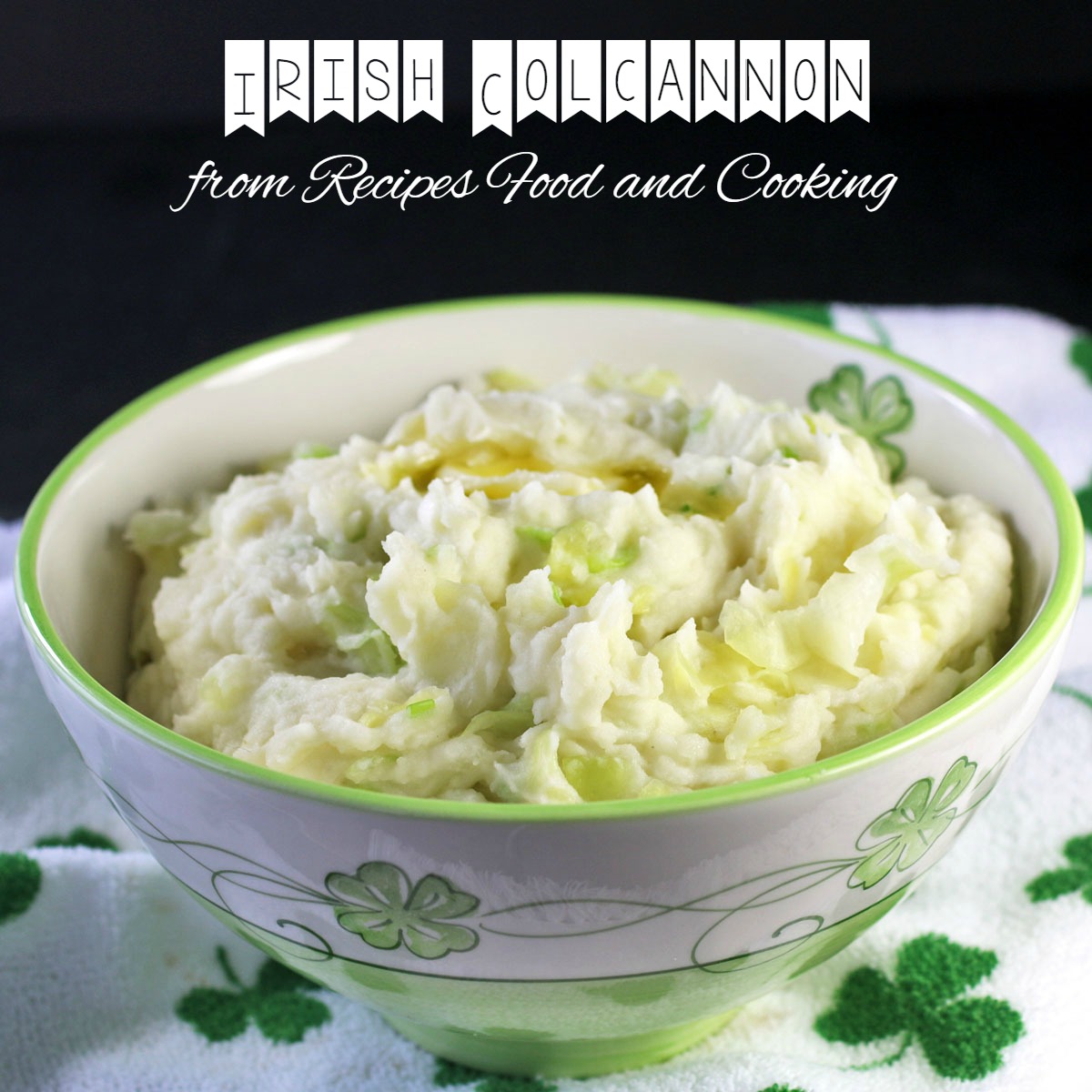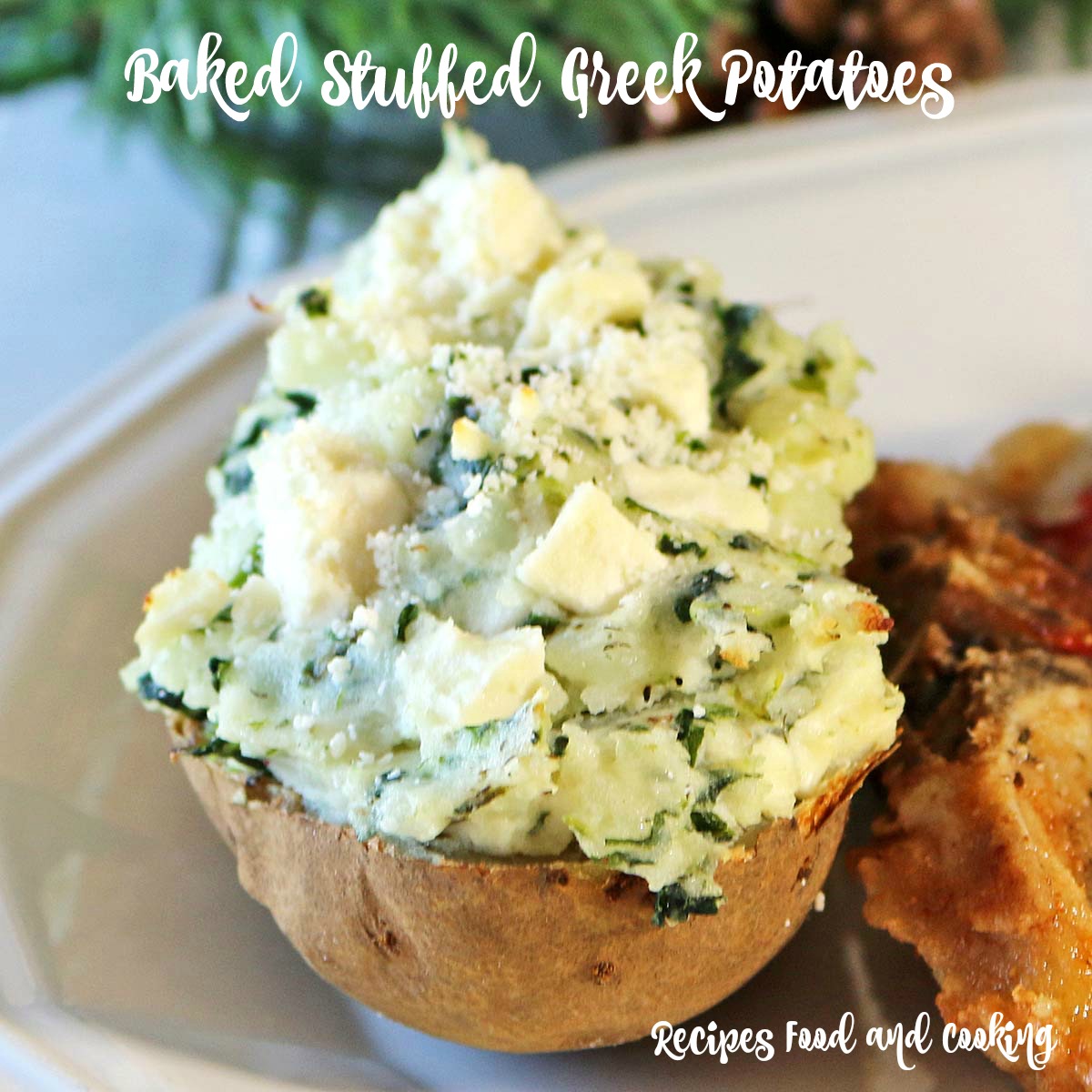 Pin It!