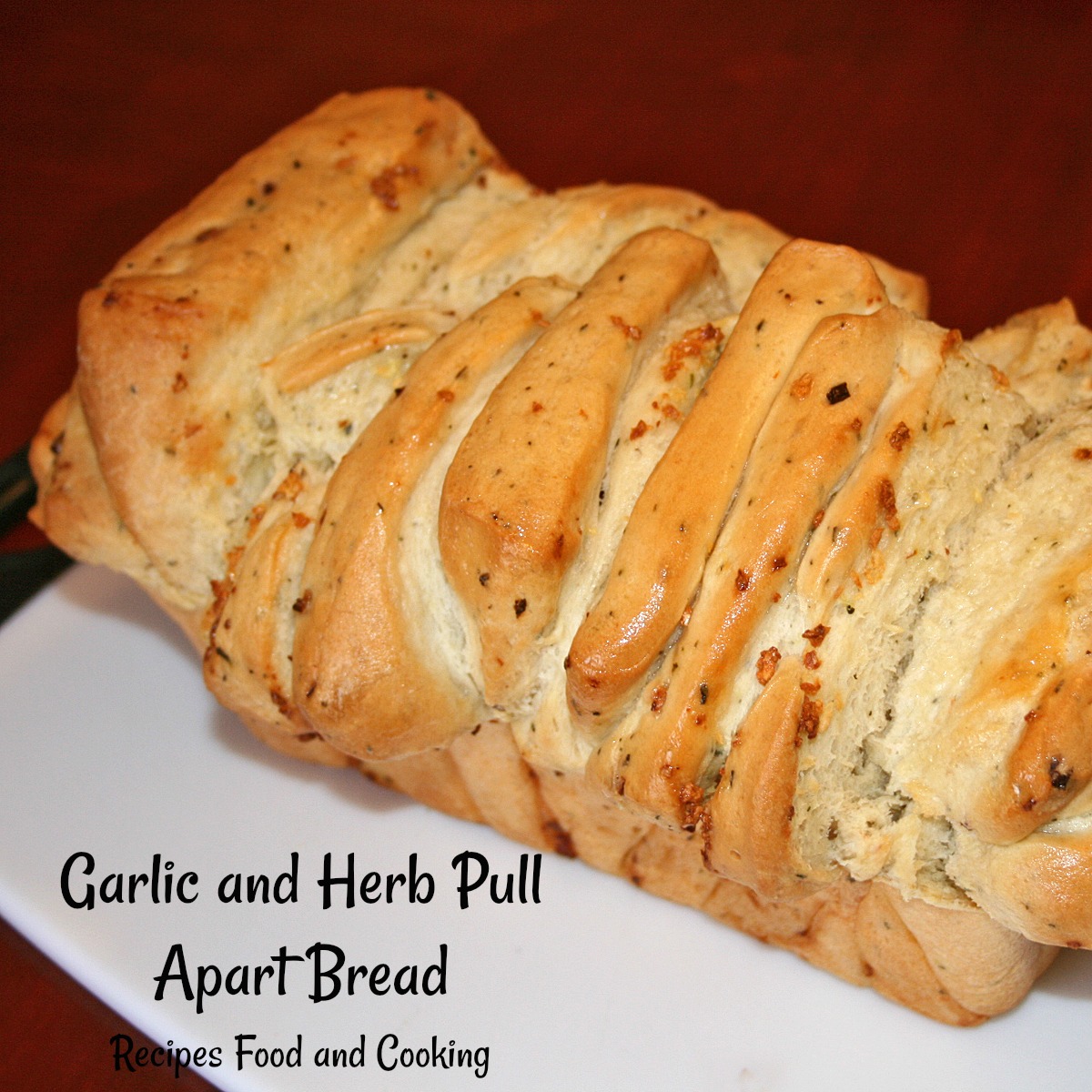 Garlic and Herb Pull Apart Bread
I made this the other day after I was looking thru some pictures and saw the Cinnamon Roll Pull Apart Bread I made a few months ago. I knew then I wanted to make it into a garlic bread and then put it on my to do list and never got to it until now that is. You can use any kind of bread dough you want, I used a French bread recipe and adapted it to come up with this recipe.
I have heard from many of you that you feel intimidated when it comes to making yeast breads. Once you do it a few times you will be over that fear. Like everything it does have a learning curve but nothing is easier that French type breads. All they are is water, yeast, salt, flour and water, sometimes a little oil. If you are eating it the day it is made, you won't need the oil.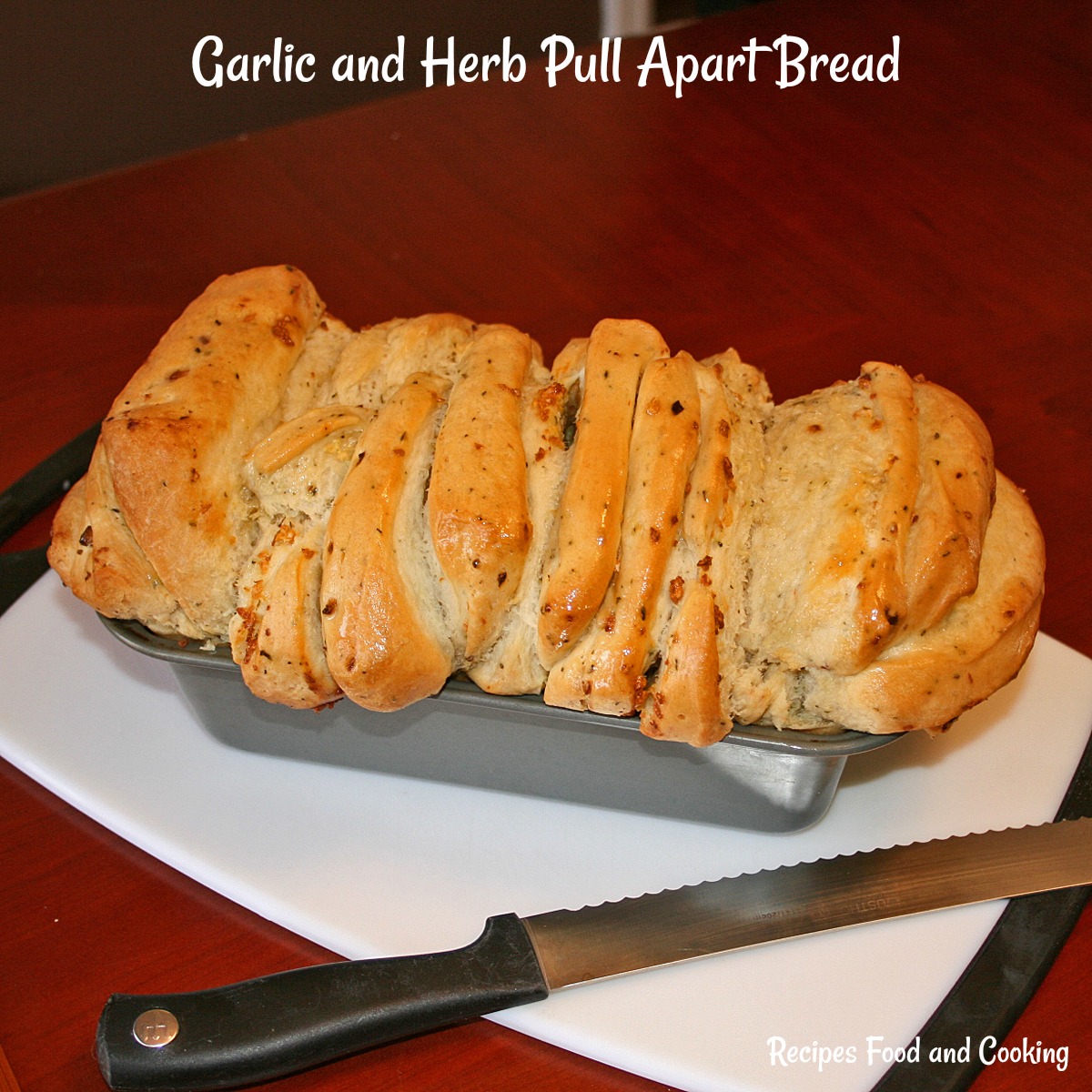 Tips to making bread the first time.
Proof your yeast to make sure it is active. The temperature of the liquid should be lukewarm, around 100 degrees.
Don't add too much additional flour.
Let your dough sit for 5 minutes before you start kneading it. (this is to allow time for the flour to absorb all of the liquid, it will help you keep from adding more additional flour)
Let dough rise until doubled before shaping the loaf and then again before baking.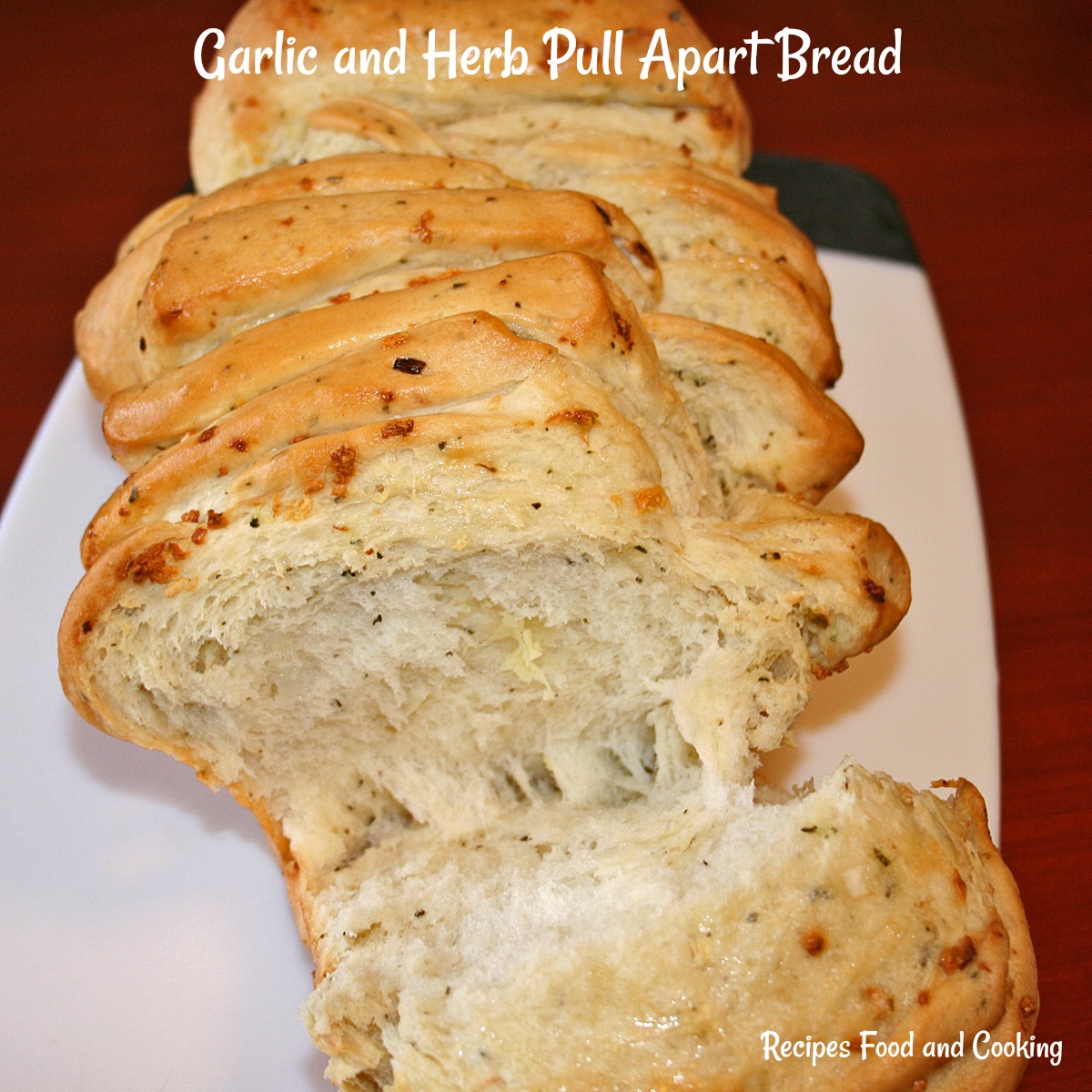 Garlic and Herb Pull Apart Bread
Author:
Mary Ellen @ Recipes Food and Cooking
Recipe type:
Bread. Yeast Breads
Prep time:
Cook time:
Total time:
Garlic and Herb Pull Apart Bread is light and airy bread with layers of basil and garlic flavored dough sandwiched with more garlic and butter.
Ingredients
3 1/2 cups flour
1 tablespoon sugar
1 package or 2 1/4 teaspoon instant yeast
1 teaspoon salt
1 1/2 teaspoons basil
3 - 4 cloves garlic, minced
2 tablespoons olive oil
1/2 cup milk
3/4 cup plus 2 tablespoons warm water - divided use
4 tablespoons butter, melted
Instructions
Add yeast, sugar and 1/4 cup warm water to a small bowl. Let yeast proof for about 5 minutes until it starts to bubble.
Add the flour, salt to the bowl of a stand mixer, plus 2 cloves of garlic and basil. Add the yeast mixture. With the mixer on low, add the oil, milk and remaining water. Increase the speed and with a dough hook beat dough until it starts to pull away from the sides of the mixer bowl and forms a ball. Continue to knead until the dough is satiny and supple, about 4 - 5 minutes. Cover bowl and let raise until doubled in a warm place.
Combine melted butter and remaining garlic.
Roll out dough to a 12x20-inch rectangle. Brush with 2/3 of the butter - garlic mixture.
Cut into 3 equal strips - lengthwise. Place the strips on top of each other. Cut into 6 equal pieces. Place the dough squares to a lightly greased 10-inch bread pan. Cover and allow to rise for 30-60 minutes or until doubled. Brush the remaining butter - garlic mixture on top.
Preheat oven to 350 degrees. Bake for 35 - 40 minutes.
Maybe you'd like to try our recipe for?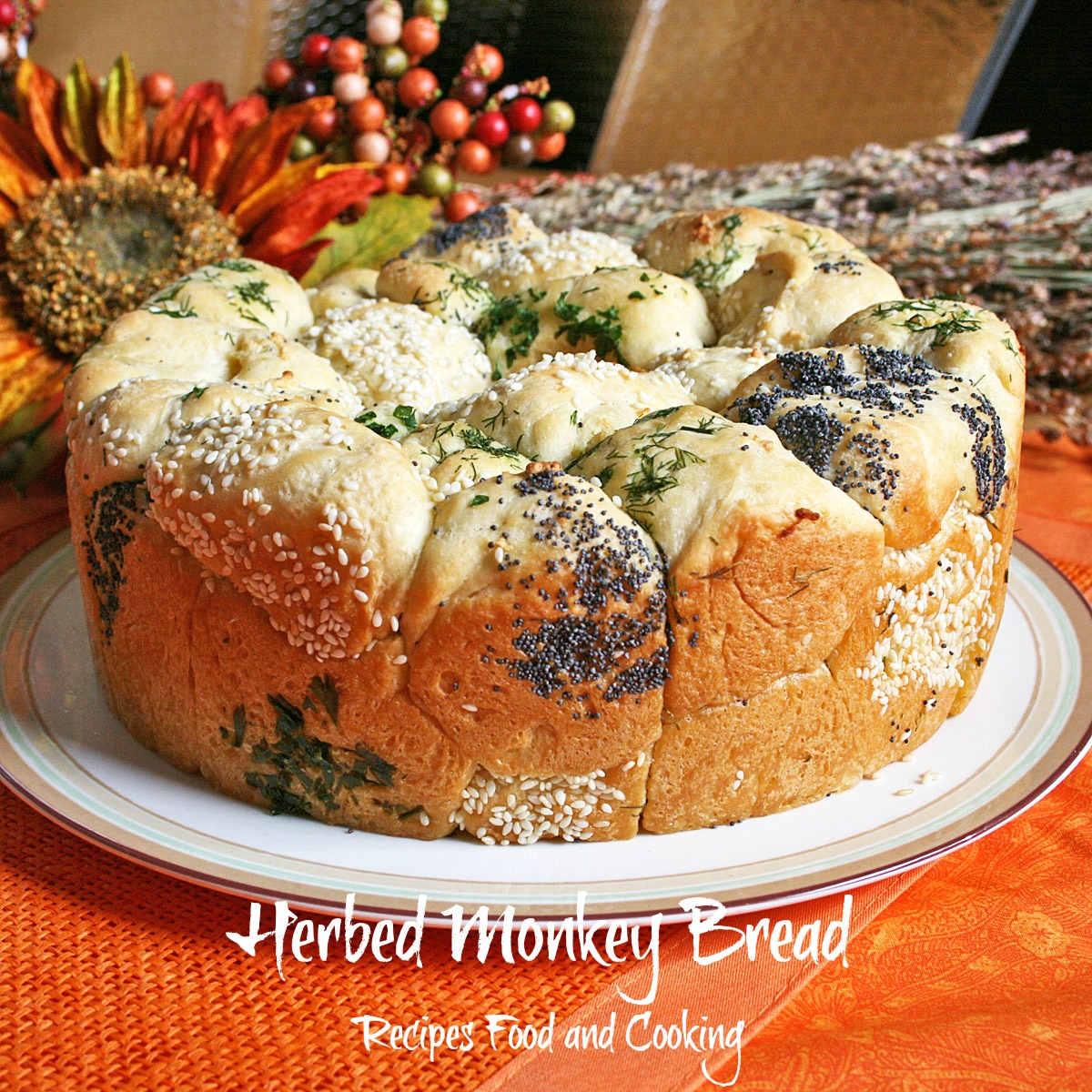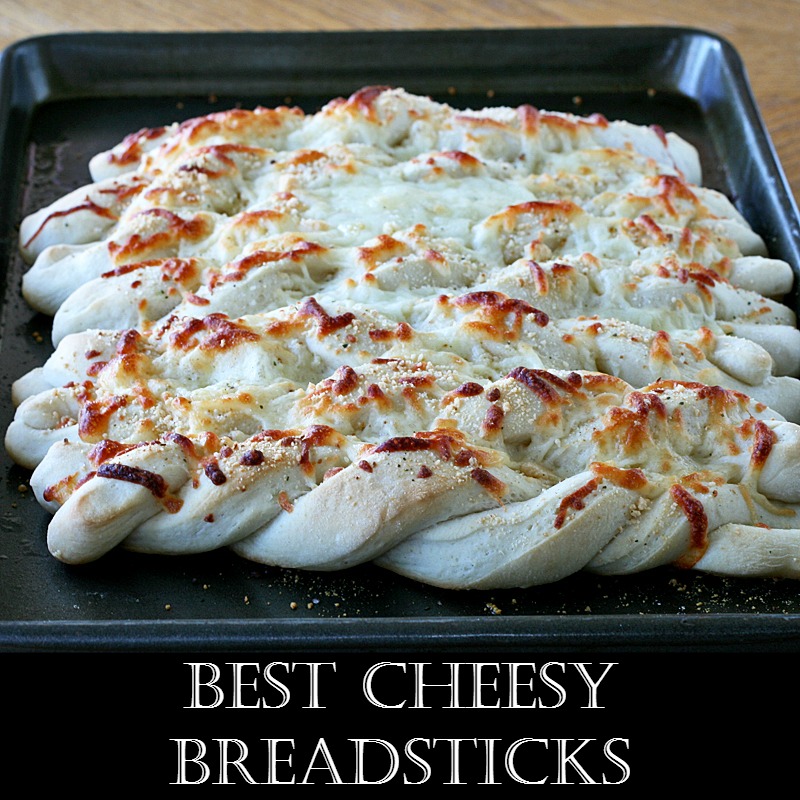 Pin It!