Peach Pull Apart Bread
It's time for Bread Baker's again this month! This month our theme is all about Breads using Summer Bounty. I had bought some really good Georgia peaches the other day and this pull apart bread recipe kept going thru my mind. This is so good fresh out of the oven. I'm going to make another loaf and let it raise overnight in the refrigerator to see how it does. If it works I'll update this post to give additional instructions.
Be sure to grease your pan well before adding the dough slices. Don't ask please why I'm making a point to tell you this, just remember to grease the pan.
Let is set in the pan at least 5 minutes so that more of the brown sugar glaze sets on the bread. The house will also smell amazing while it's baking so don't skimp on the cinnamon. Use the best quality cinnamon you can find. I buy several different kinds from Penzey's and chose the one I want according to what I'm making. I also like their own blend of cinnamon that they started making a few years ago. It is perfectly balanced for a bread like this one. (nope, not getting paid to say this, just a fan of theirs for years and my spice drawers prove it!)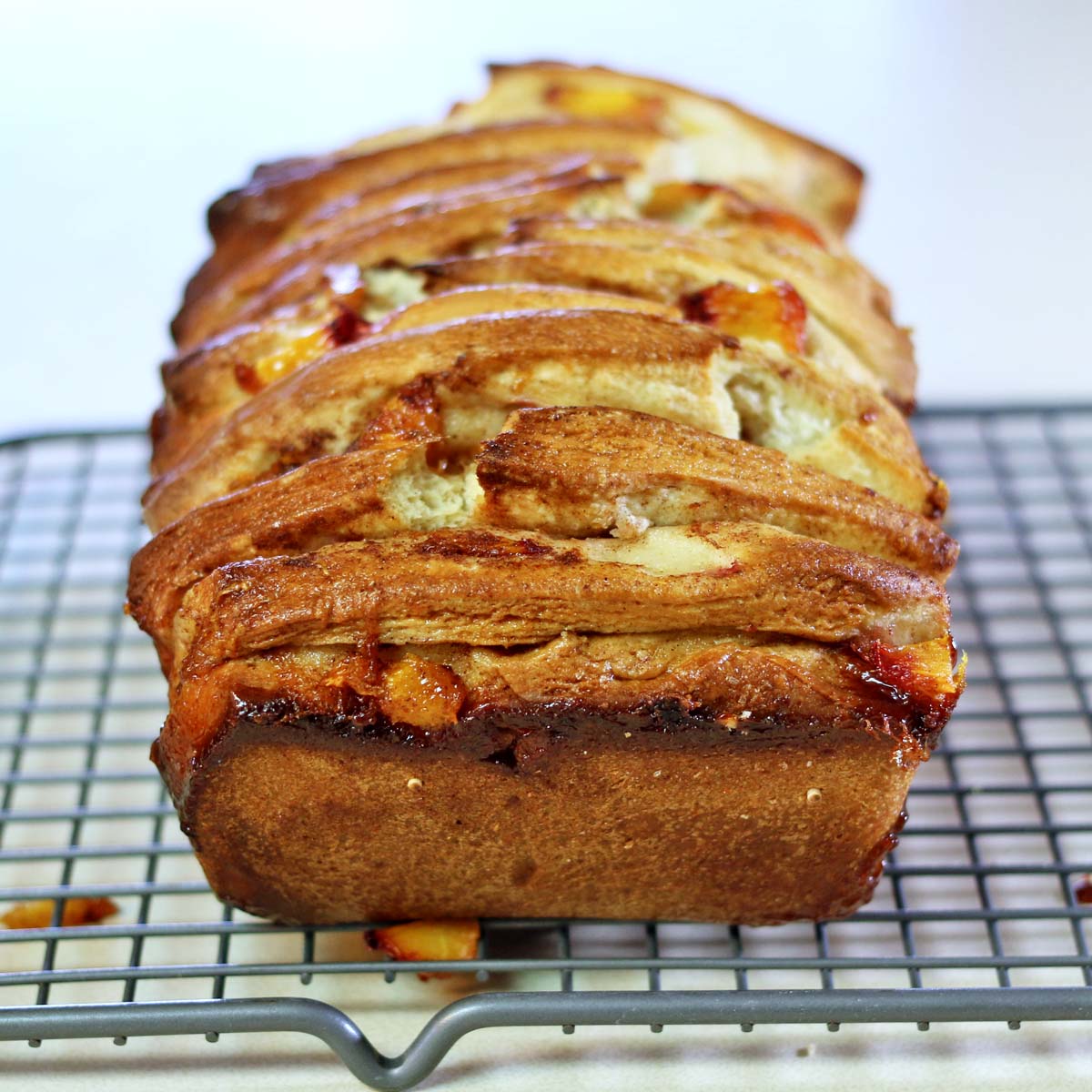 #BreadBakers is a group of bread loving bakers who get together once a month to bake bread with a common ingredient or theme. You can see all our of lovely bread by following our Pinterest board right here.
We take turns hosting each month and choosing the theme/ingredient.
If you are a food blogger and would like to join us, just send an email with your blog URL to [email protected]
Find other Breads using Summer Bounty from our #BreadBakers
Pin It!