Cheesy Twisted Breadsticks are the best cheesy breadsticks topped with Italian cheese, Parmesan cheese and garlic salt.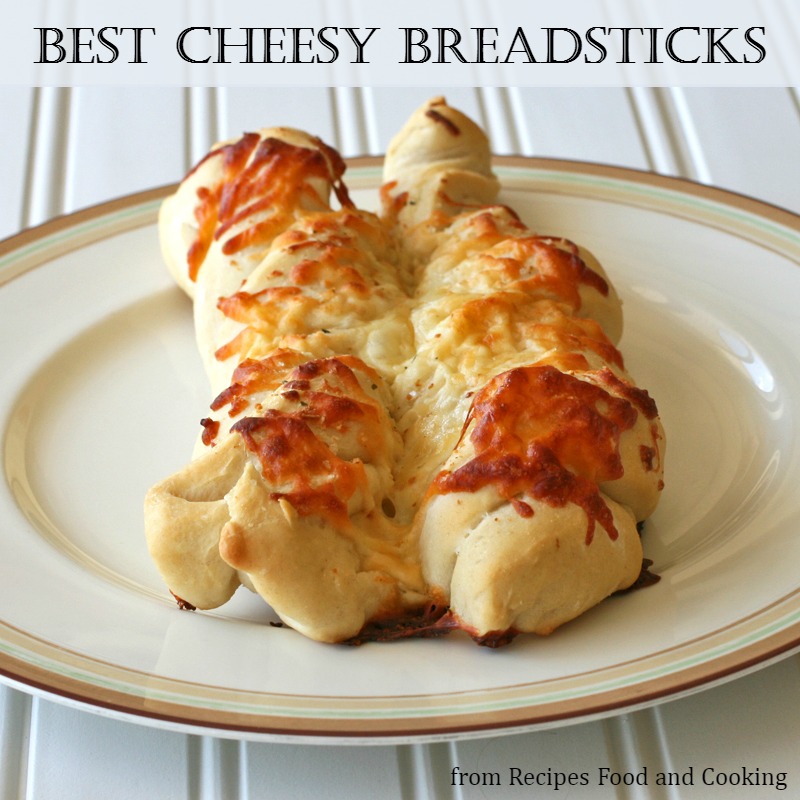 I don't often call things "Best" because sure as I do something comes along and it is better than the best. In this case, I have been trying for years to prefect the perfect breadsticks. It seemed like a simple thing when I set out on that path. I bake a lot of breads so I never thought it would take forever to find a recipe I wouldn't want to keep messing with. Today when I made these I knew there was something special about these breadsticks and when I bit into the first one I knew I'd finally found my recipe.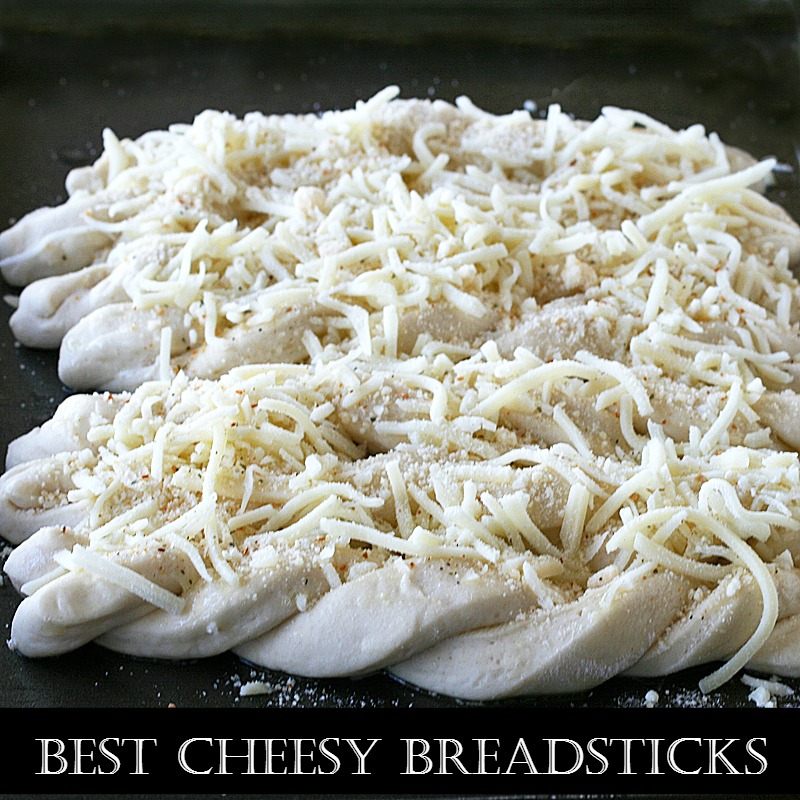 These twisted breadsticks are so good, big, fluffy and topped with a cheesy seasoned topping. I just baked half a batch of them today and have the other part waiting to be baked tomorrow. I want to see if holding the dough so the flavor of the dough deepens if they could be better. Update: Yes the dough was even better the second day after resting in the refrigerator overnight.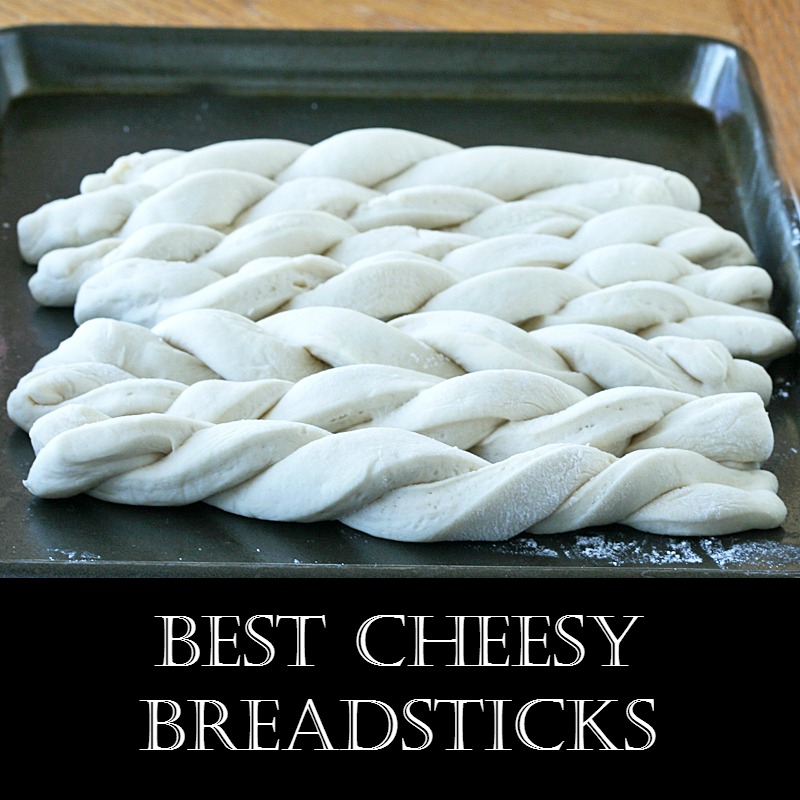 You roll out the dough into a 12 x 24 rectangle and then cut into 1/2 strips with a pizza cutter. Twist 2 of the dough pieces together and lay on a greased baking sheet. Do not roll the strips into a cylinder. Twist them just as they are. I don't know if you can tell but the very last breadstick in the pan was rolled. It was the scrap short ends so I rolled it to see what would happen. Because it was round and not flattened like the others the cheeses wanted to roll off and there weren't as many nooks and crannies for the cheeses.
Then you are going to cover them and let raise again. Next you will cover them with the cheeses and the garlic salt. I used one from Trader Joe's that comes in a grinder, Lawry's also makes a garlic salt that will work. If you look closely at the top pic you can see the specs of the seasonings on the breadsticks.
Cheesy Twisted Breadsticks
Prep time:
Cook time:
Total time:
The best cheesy breadsticks topped with Italian cheese, Parmesan cheese and Garlic salt.
Ingredients
4 cups all purpose flour
1 teaspoon salt
1 package yeast
2 tablespoons sugar
1/2 cup butter - divided use
1 1/2 cups warm water
2 cups Italian cheese
1/4 cup Parmesan cheese
1 teaspoon garlic salt
Instructions
Add 1 tablespoon sugar, yeast with a 1/4 cup warm water. (105-110 degrees) Mix together and let sit for 5 minutes until it is bubbly.
Add the flour, salt, remaining sugar to a work bowl fitted with a dough hook. Have 1/4 cup of the butter at room temperature, add to the bowl and mix the butter in. Add the remaining water and yeast. Beat with the dough hook until the dough comes together. It should leave the sides of the bowl and form a ball. Continue to beat for about 5 minutes, dough will be satiny and subtle. Cover bowl and let dough rise until doubled.
Punch dough down and put in the refrigerator for 2 hours.
Flour a surface where you can roll our the dough into a 12 x 24 inch piece. Cut into 1/2 inch strips on the narrow side of the dough. You should have 48 pieces.
Twist 2 pieces of dough together. Place on a greased cookie sheet. Repeat with remaining dough. Cover and let raise until doubled, about 30 minutes.
Melt the remaining butter and use a brush and coat the breadsticks with it. Top with the Italian Cheese, Parmesan cheese. Sprinkle the garlic salt over the top.
Bake in a 400 degree oven for 10 minutes.
Perhaps you'd like to try?