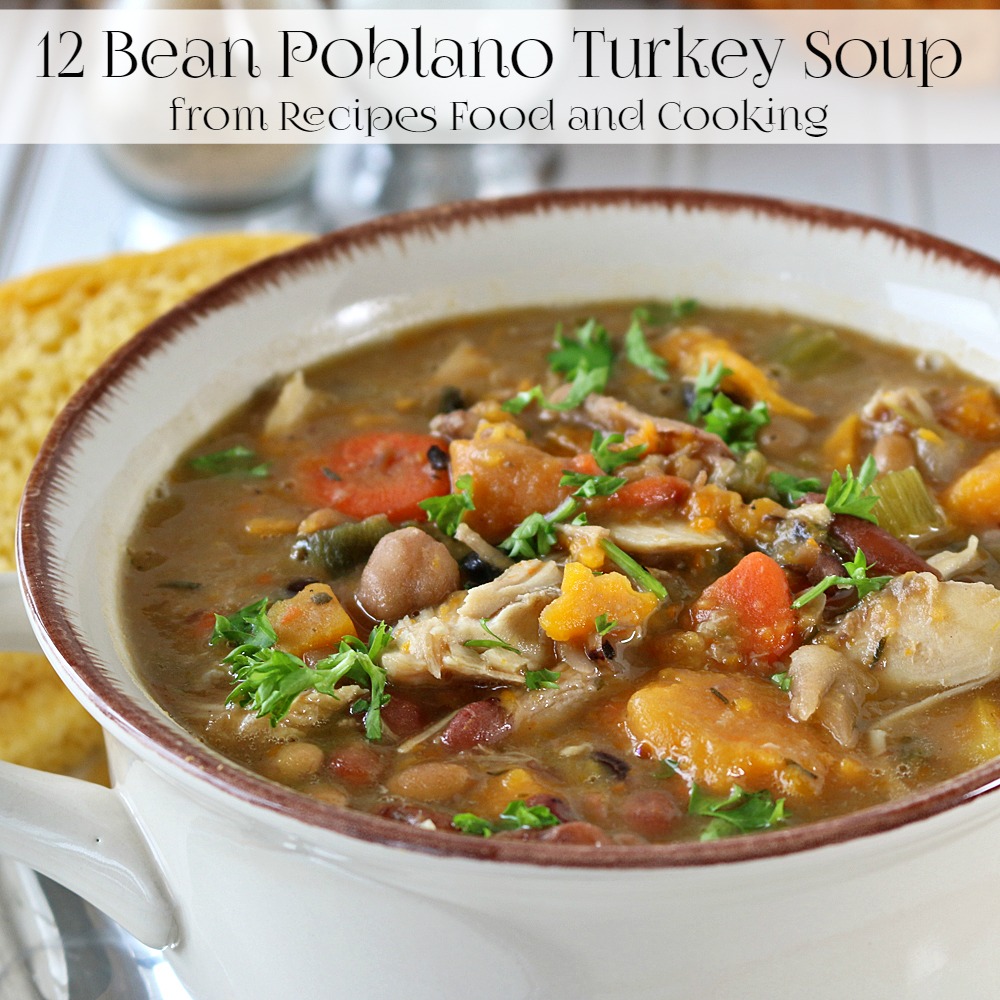 12 Bean Turkey Poblano Soup
Tired of the same old thing with that leftover turkey? This soup may just be what you're looking for and might even help with some of those veggie side dishes too. I used butternut squash, sweet potatoes, poblano peppers, carrots, celery and onions in addition to the 12 bean mixture which also included some lentils. Use your favorite bean mixture and it will work out perfectly. You could even make this with just one type of beans like a navy or northern bean.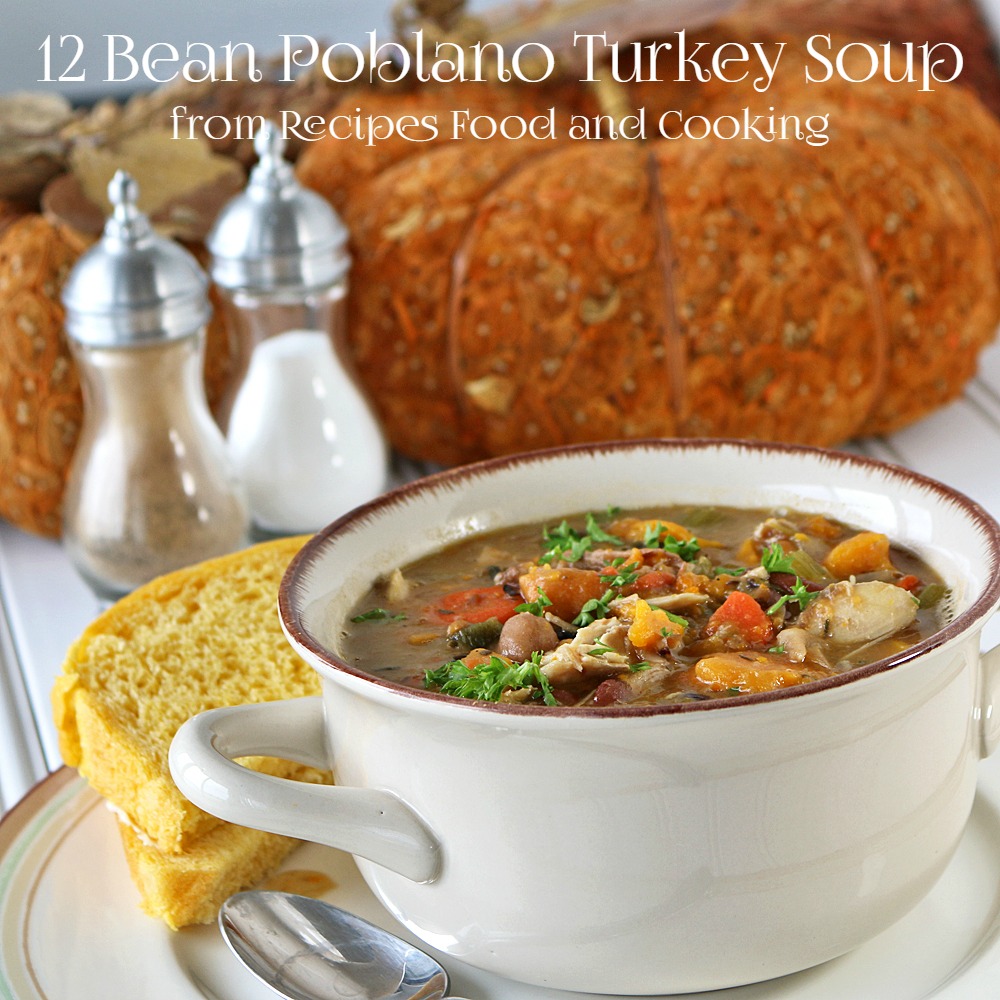 This soup is so thick it is almost like a stew. I loved the flavor the poblano peppers added and I would use them if you can. If you have roasted butternut squash or sweet potatoes left from Thanksgiving you could use them in this soup, just add them when you do the turkey so they don't break up. If you are wondering what kind of bread that is beside the bowl, it is a delicious sweet potato bread that I made to go with it. Actually I made focaccia first and used the other half of the dough to make a loaf of bread.
12 Bean Turkey Poblano Soup
Author:
Mary Ellen @ Recipes Food and Cooking
Recipe type:
Soup, Main Dish
Prep time:
Cook time:
Total time:
12 bean soup full of turkey, poblano peppers, squash, sweet potatoes, carrots, celery and onions.
Ingredients
2 cups dried beans - 12 bean soup mix
1 qt. water
1 medium onion - diced
2 poblano peppers - diced
2 medium sweet potatoes - diced
2 cups butternut squash - diced
2 stalks celery - chopped
2 carrots - chopped
2 cloves garlic - minced
2 cups turkey stock or chicken
1/2 cup cream
1 teaspoon each salt and pepper
Instructions
Soak beans in water overnight. Rinse well in the morning and add to a large pot. Simmer over medium heat until beans are tender.
Add the onions, celery, garlic, carrots and peppers. Continue to cook for about 30 minutes. Add more water if necessary. Add the squash and sweet potatoes. Cook for another 20 minutes.
Add the turkey stock, heavy cream, salt and pepper. Taste to adjust seasonings. Serve.
Maybe you'd like to try our recipe for?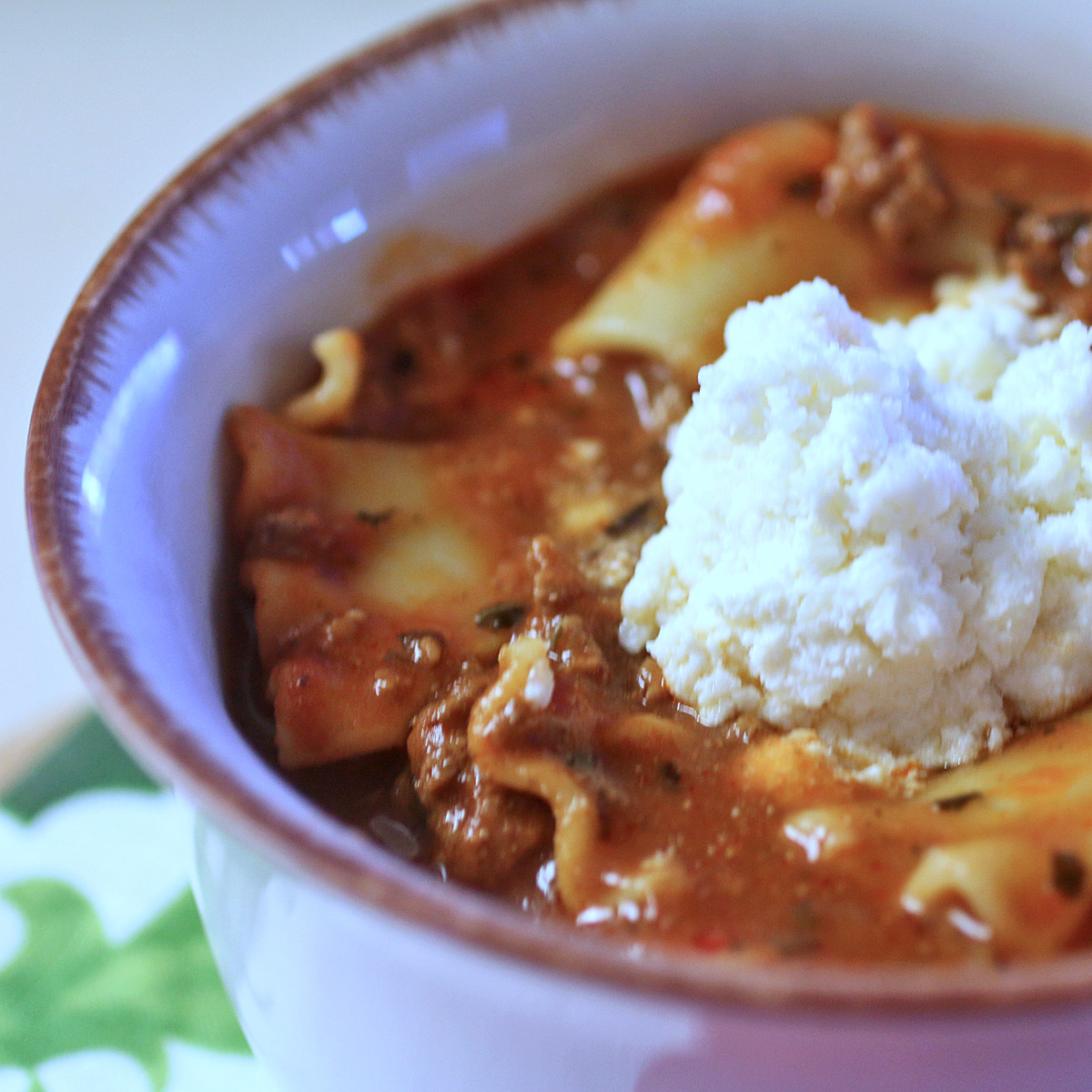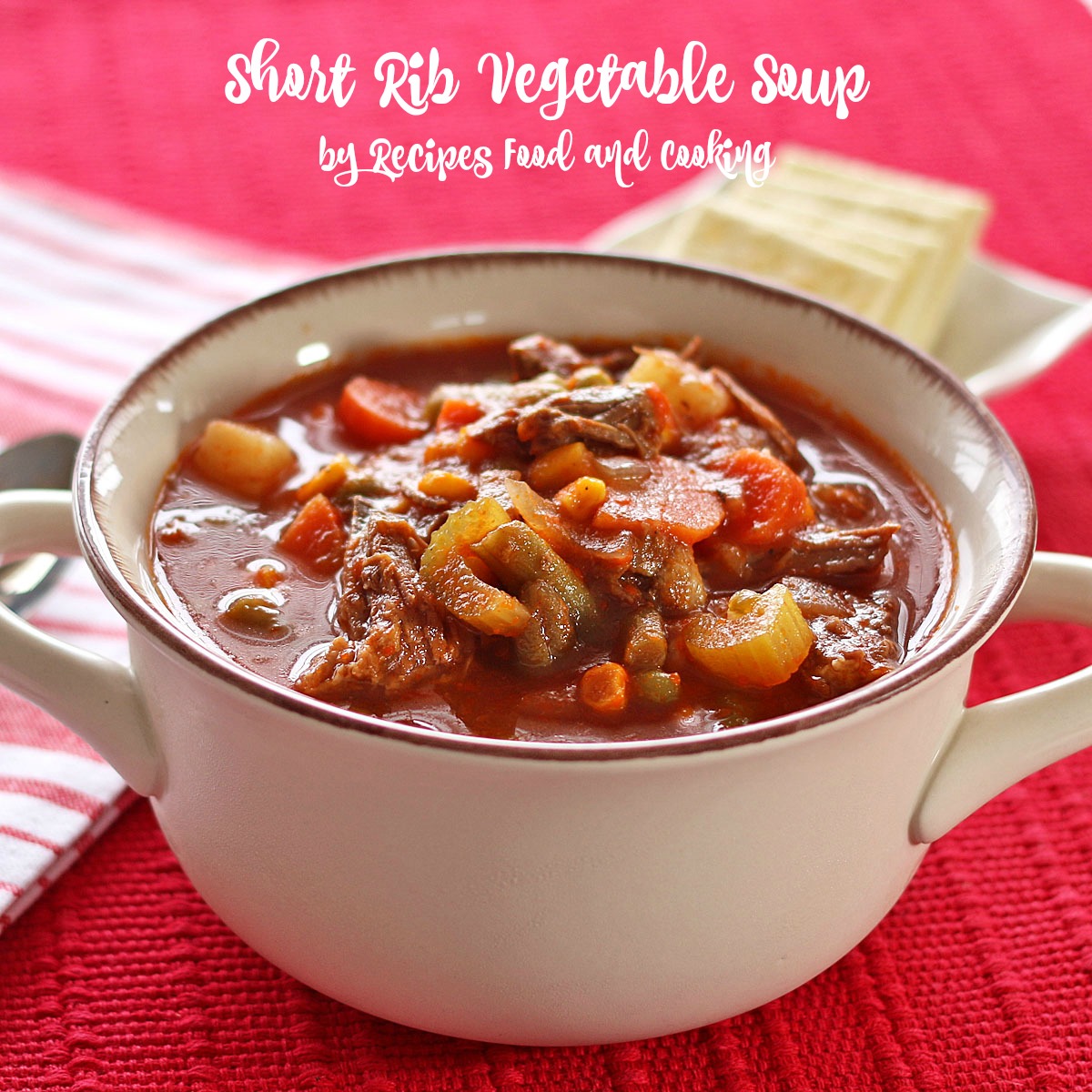 Pin It!