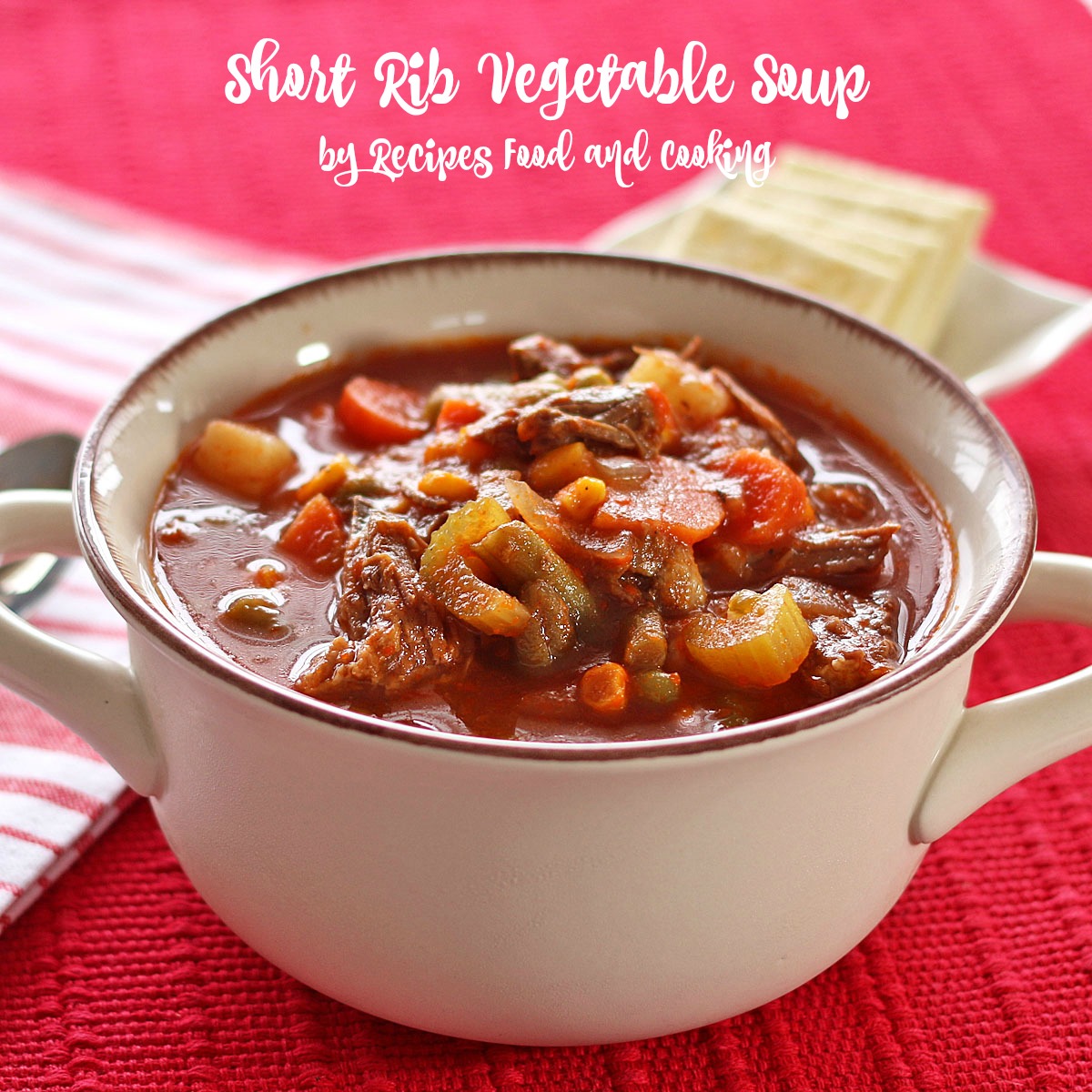 Short Rib Vegetable Soup
This soup warms your soul and takes me back to my grandmothers kitchen. I used to watch my grandmother make this soup in the winter often. I learned then that this is a pretty loose recipe. You can use whatever vegetables you desire and it is a great way to use leftovers. I happened to come across some boneless short ribs on sale so I used them.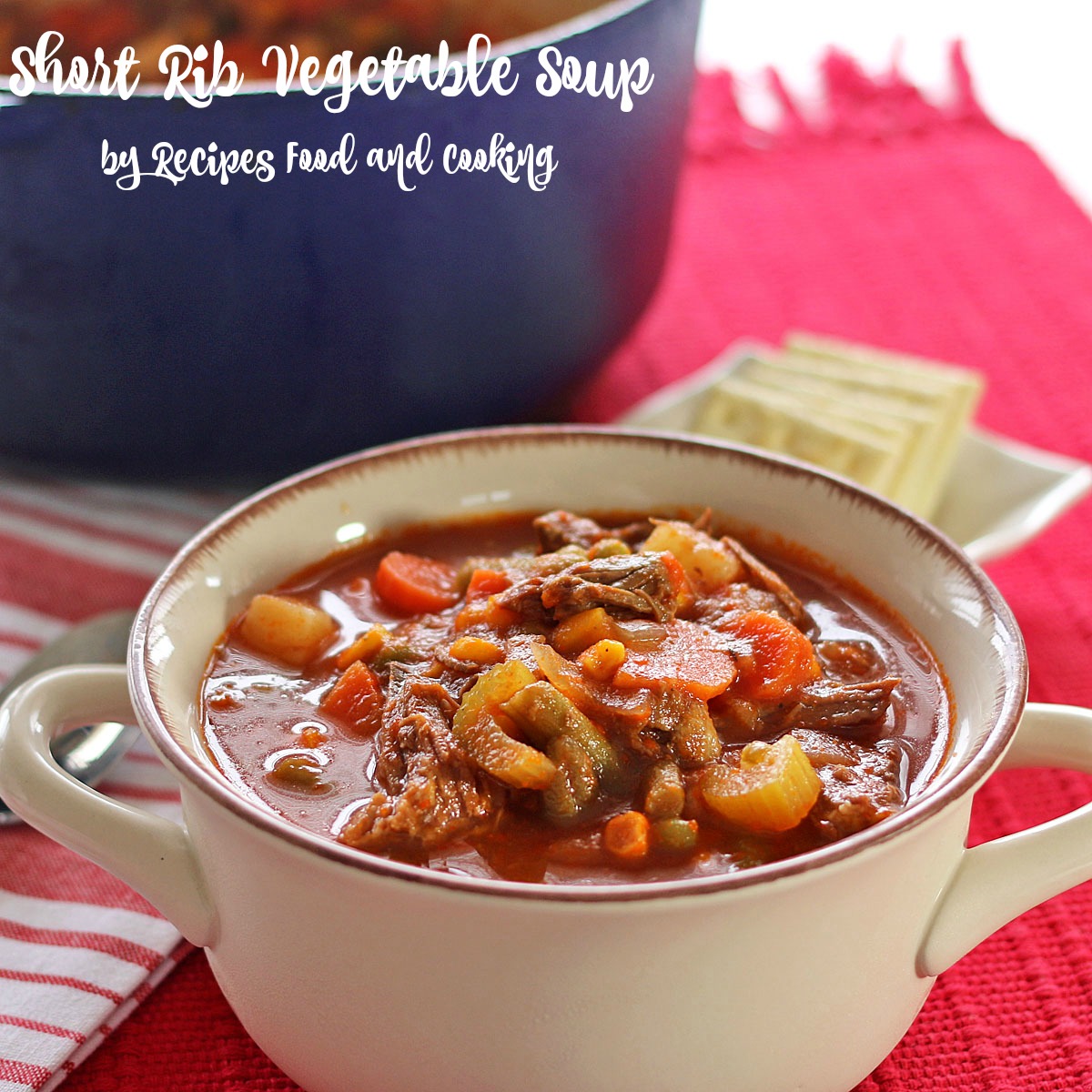 I like to make this a day ahead if I have time. This soup is so much better the next day. You can use any cut of beef or even chicken if you want. I use stew beef or sirloin often when making vegetable soup, the cooking time will just vary depending on whatever cut you use. Cook until the meat is tender and remove it from the pot. Add back in shredded towards the end of the cooking time.
Short Rib Vegetable Soup
Author:
Mary Ellen @ Recipes Food and Cooking
Prep time:
Cook time:
Total time:
Boneless short ribs cooked until tender, then added the vegetables and cooked another hour.
Ingredients
3/4 lb. boneless short ribs
1 medium onion
3 stalks celery
2 carrots
3/4 cup corn
1 1/2 cups green beans
3/4 cup peas
4 cups water
4 cups tomato juice
salt and pepper
Instructions
Brown the short ribs with salt and pepper on them. Add the water. Cover and let simmer until tender.
Chop up the onion, carrots and celery. Add to the pot. Cook for 20 minutes. Add the green beans (I used frozen), corn and tomato juice. Simmer for 30 minutes. Add the peas when the soup is almost done (again I used frozen).
Remove short ribs from pot and shred into bite size pieces. Add back to pot.
Taste and add salt and pepper as needed.
Notes
You could also use ground beef, soup bones or stew meat to make this soup. Even chicken would be good in it.
Maybe you'd like to try?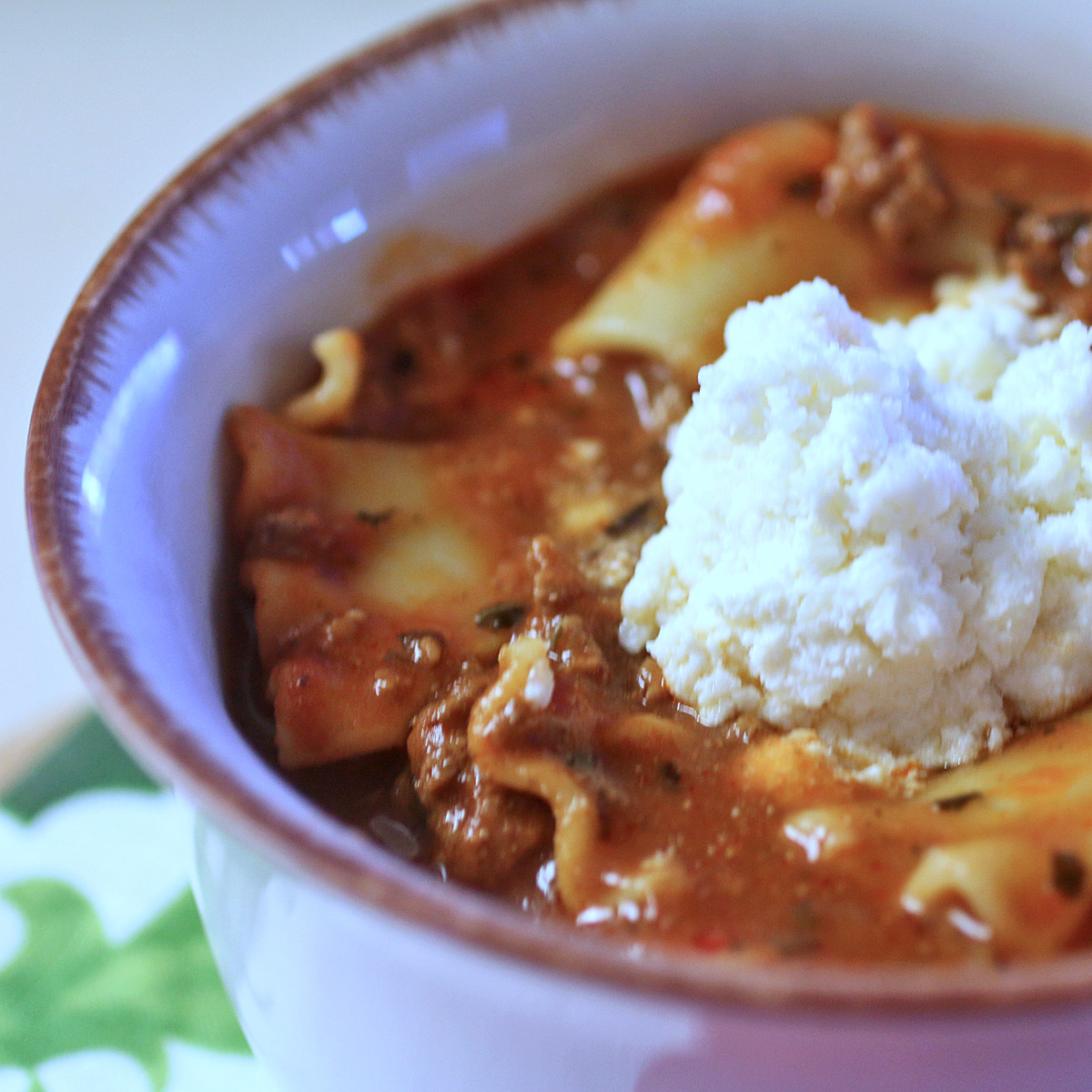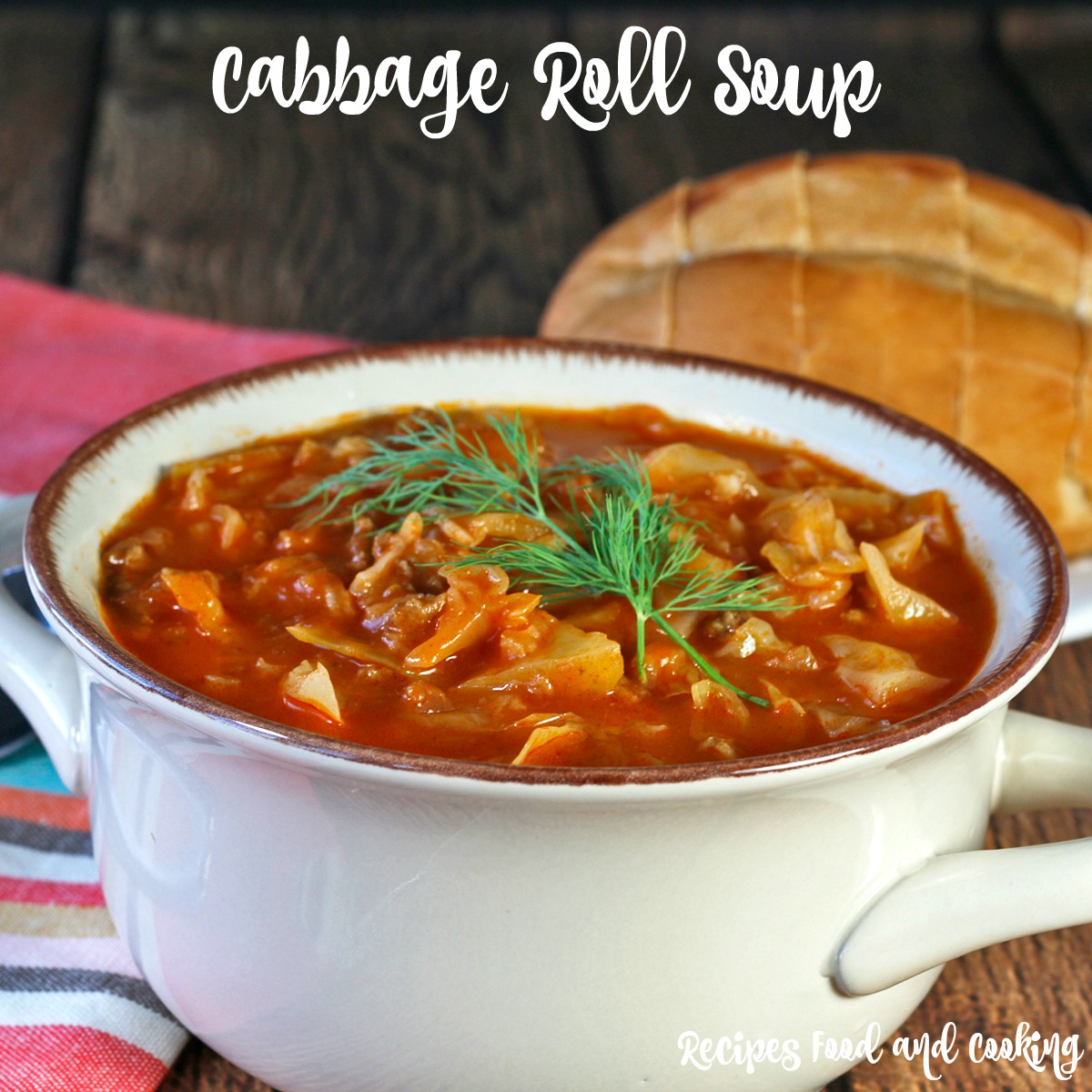 Pin It!