Sweet Potato Focaccia with fresh rosemary and sea salt. Perfect for turkey sandwiches.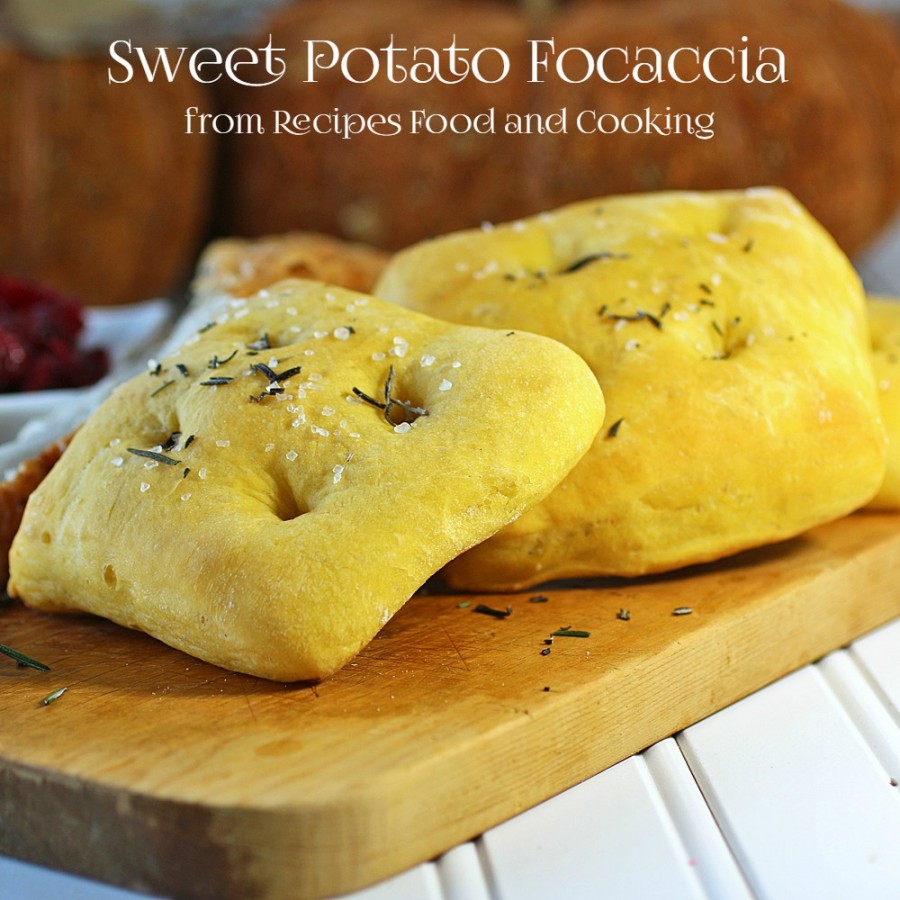 Sweet Potato Focaccia
Love, love this recipe for Sweet Potato Focaccia and it makes for a great turkey sandwich. I microwaved the sweet potato but if you have some leftover that would be perfect. Microwaving a sweet potato is a great way to cook it if you didn't know that. An average sized sweet potato takes about 5 minutes. If microwaving cut the sweet potato open after it is cooked and let it cool some before proceeding with the recipe.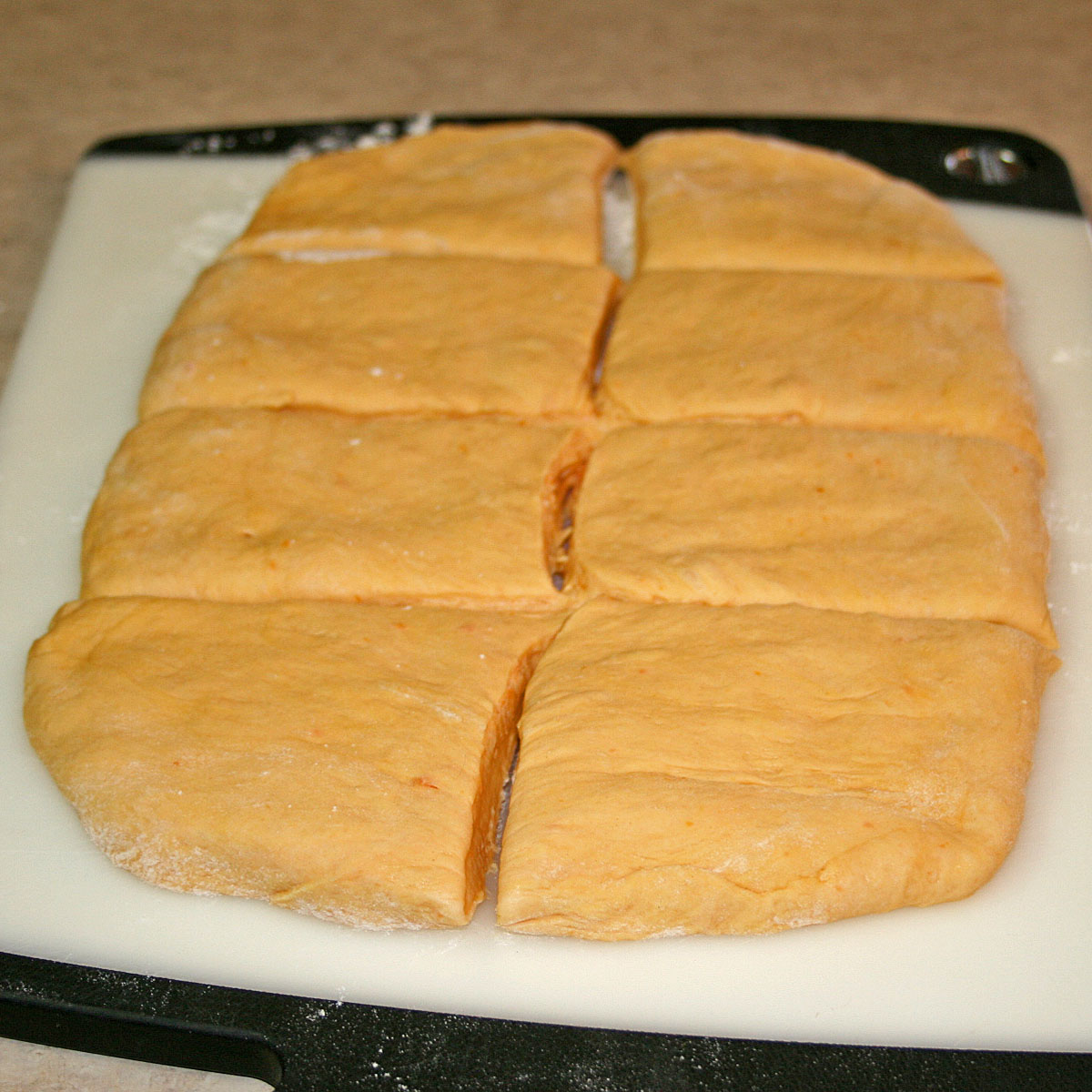 I patted out the dough unto my cutting board and cut the dough into pieces. This is a very soft and supple dough, I loved working with it. If you want more uniform pieces I would use a ruler and cut some of the edges off to make all of the pieces more square. You could also just put the entire piece of dough on a cookie sheet and cut it after it was baked. I wanted to use these for sandwiches as you will see tomorrow so I preferred the free form look.
When making the focaccia to shape them, I pat my dough out to just over an inch thickness. I then trim the sides and do my best to cut them into 3 x 3 inch squares. They won't all be equal so don't stress over it. Lift them carefully to a greased pan. Then I cover them and let them raise until doubled. I then brush the top with a little oil and then make the indentations in them. Sprinkle with the herbs or sea salt. Then bake them for about 20 minutes. Be prepared for a bite of heaven when they come from the oven, they are that good.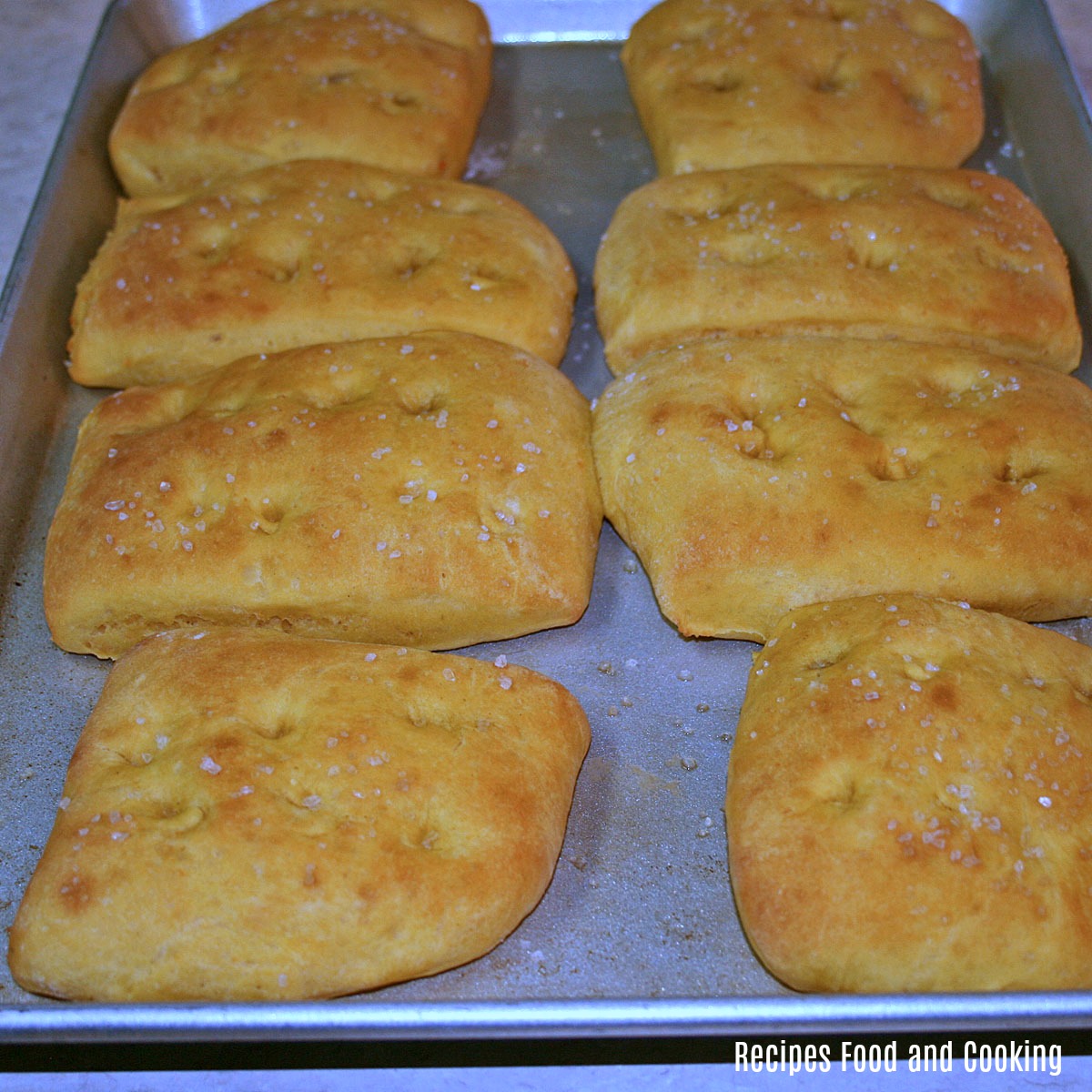 I served these with our Roast Beef with Onions and Peppers.
 They were perfect with leftover turkey also.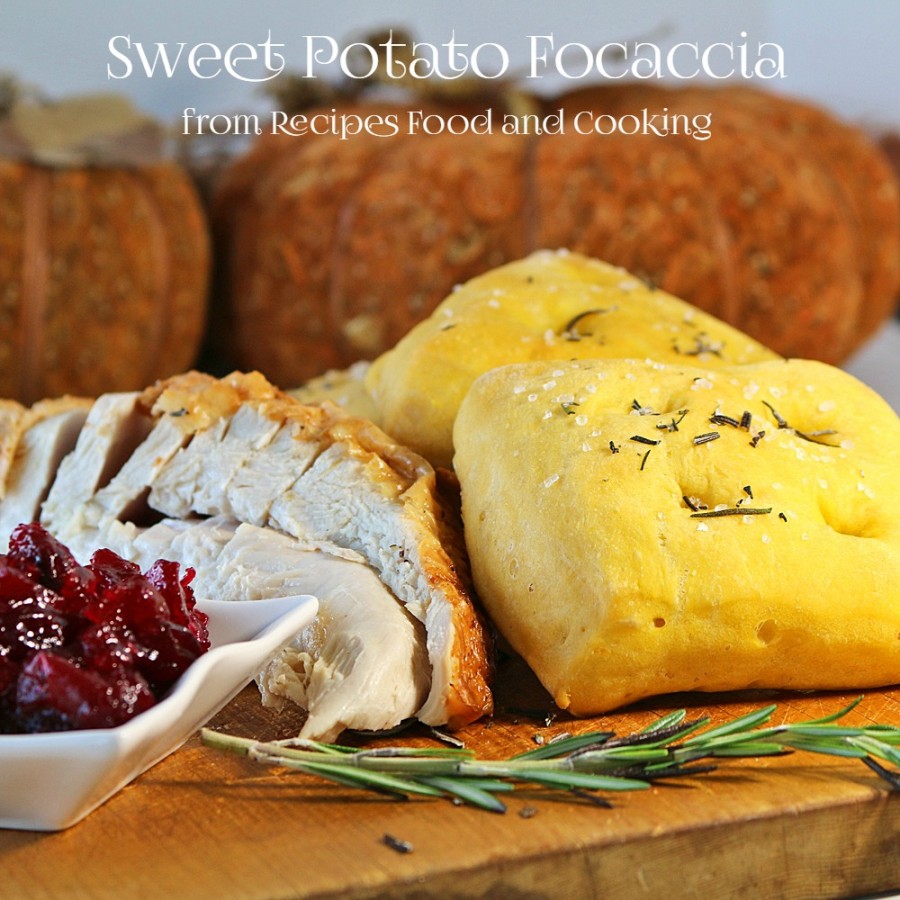 As you can see I am just about ready to make my turkey sandwiches on the Sweet Potato Focaccia, I have some homemade cranberry sauce too. For just regular whole berry cranberry sauce I use the one on the package. It is so good as a condiment on the sandwich. Don't you just love how it glistens? You can add some orange juice and zest or even a handful of toasted walnuts for another twist.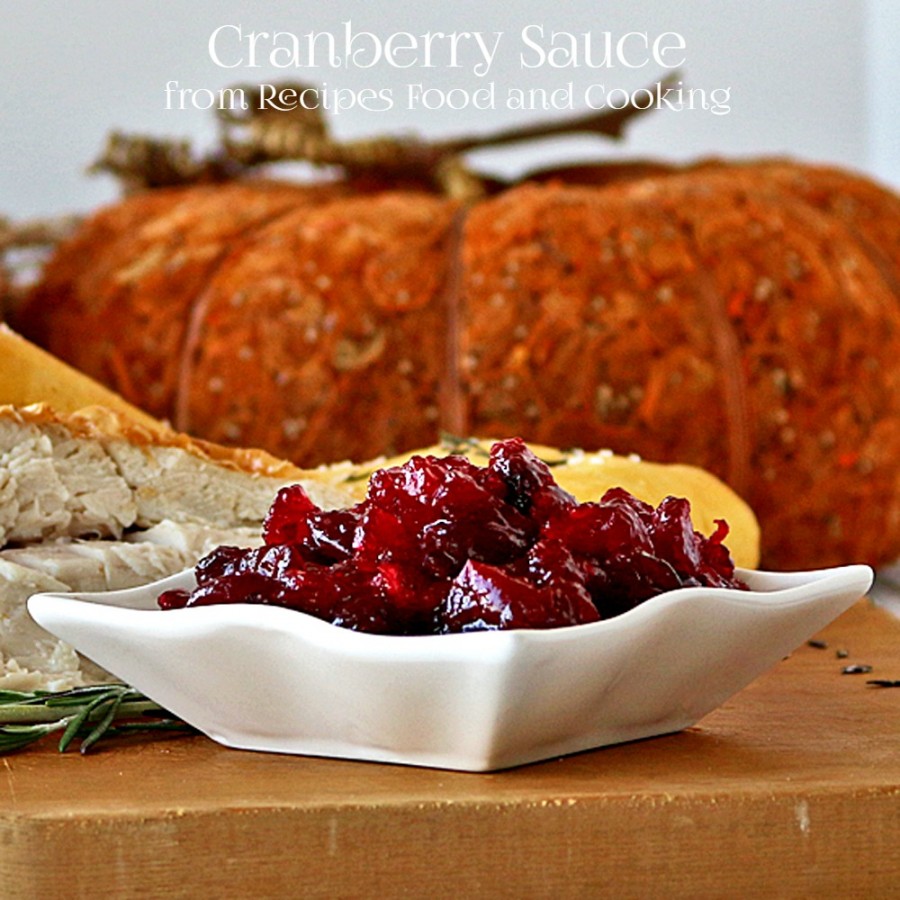 Are you ready for the recipe?
Sweet Potato Focaccia
Prep time:
Cook time:
Total time:
Sweet potato focaccia with fresh rosemary and sea salt. Perfect for turkey sandwiches.
Ingredients
Dough:
1 1/3 cup cooked sweet potato, mashed
1 package yeast
4 - 4 1/2 cups all-purpose flour
1 1/4 cups water (warm, 105 to 115 degrees)
3 tablespoons olive oil, plus more to grease bowl/pan
1 1/4 teaspoons salt
Topping
2 tablespoons extra-virgin olive oil
1 teaspoon rosemary - chopped
3/4 teaspoon sea salt, coarse
Instructions
Add yeast, 1/2 cup flour and 1/2 cup warm water to a mixing bowl or food processor. Mix to combine it. Let sit for about 20 minutes until nice and bubbly.
Mash the sweet potato in a bowl. Add it and all of the remaining dough ingredients to your work bowl. If you are doing this in a mixer knead it with your dough hook for several minutes until you see the gluten start to develop. Knead with the dough hook until the dough is soft and satiny. This will take about 4 minutes. If you are kneading by hand I would say about 7 - 8 minutes of kneading time. Remove dough from mixeer and place in a greased bowl to rise. Cover. Punch down and let rise again if you have time.
Add a little bit of additional flour to your cutting board. Put the dough on it and pat it out with your hands. Cut the dough into 3 x 3 squares.
Place the pieces on a greased baking sheet. Cover and let raise until doubled. Punch holes down in the dough. Add the rosemary to the olive oil. Brush the tops with the olive oil and rosemary mixture. Sprinkle with the sea salt.
Bake at 400 degrees for 18 - 20 minutes. Tops will be lightly browned. Remove to a rack to cool.
Maybe you'd like to try our?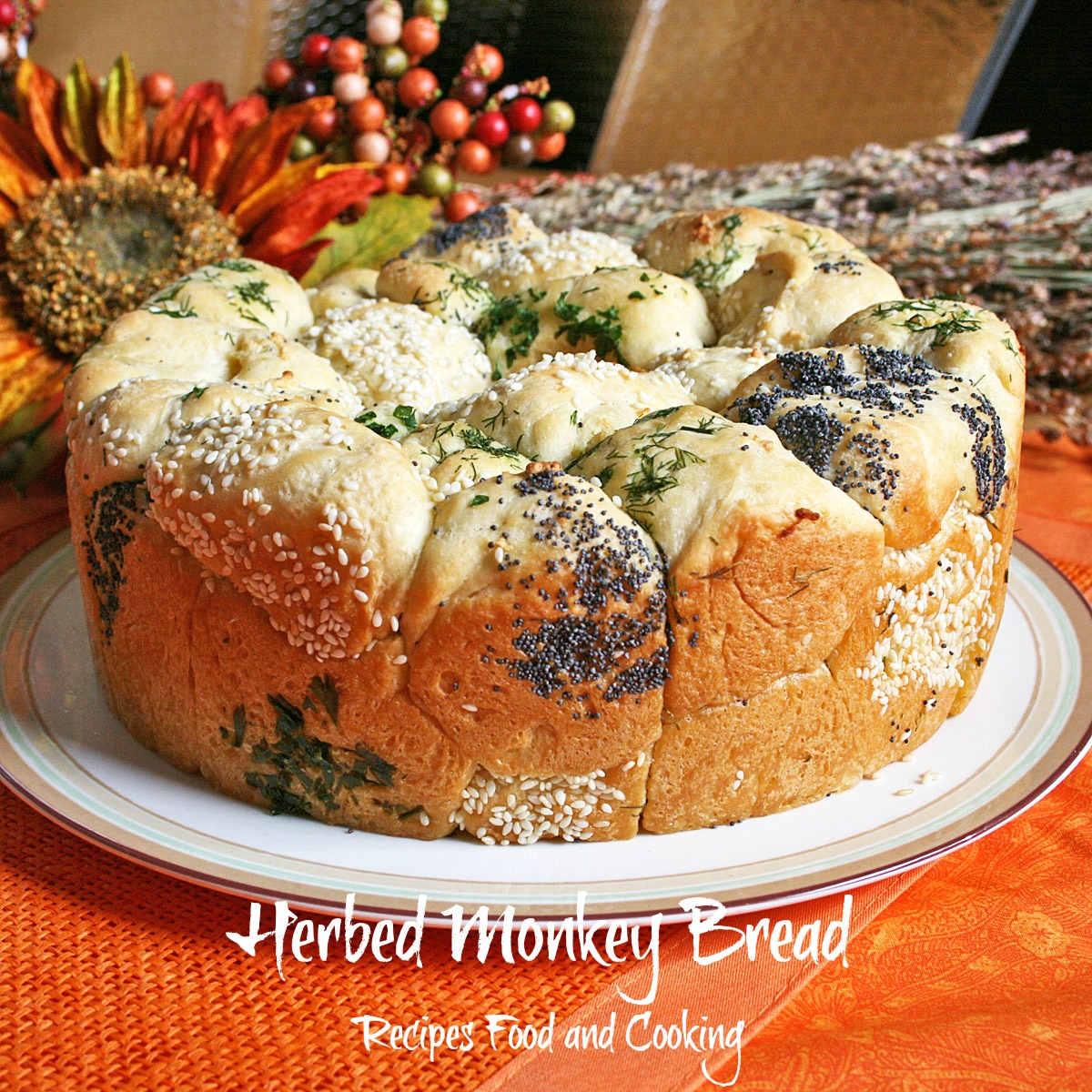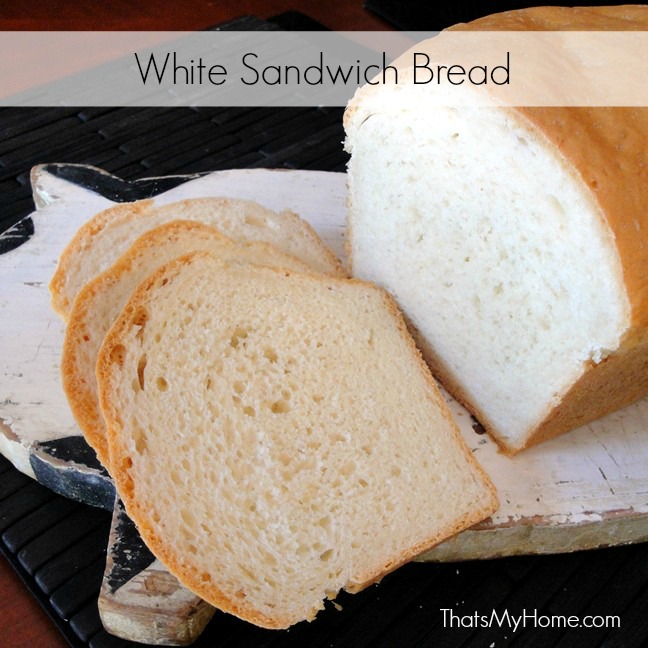 Pin It!