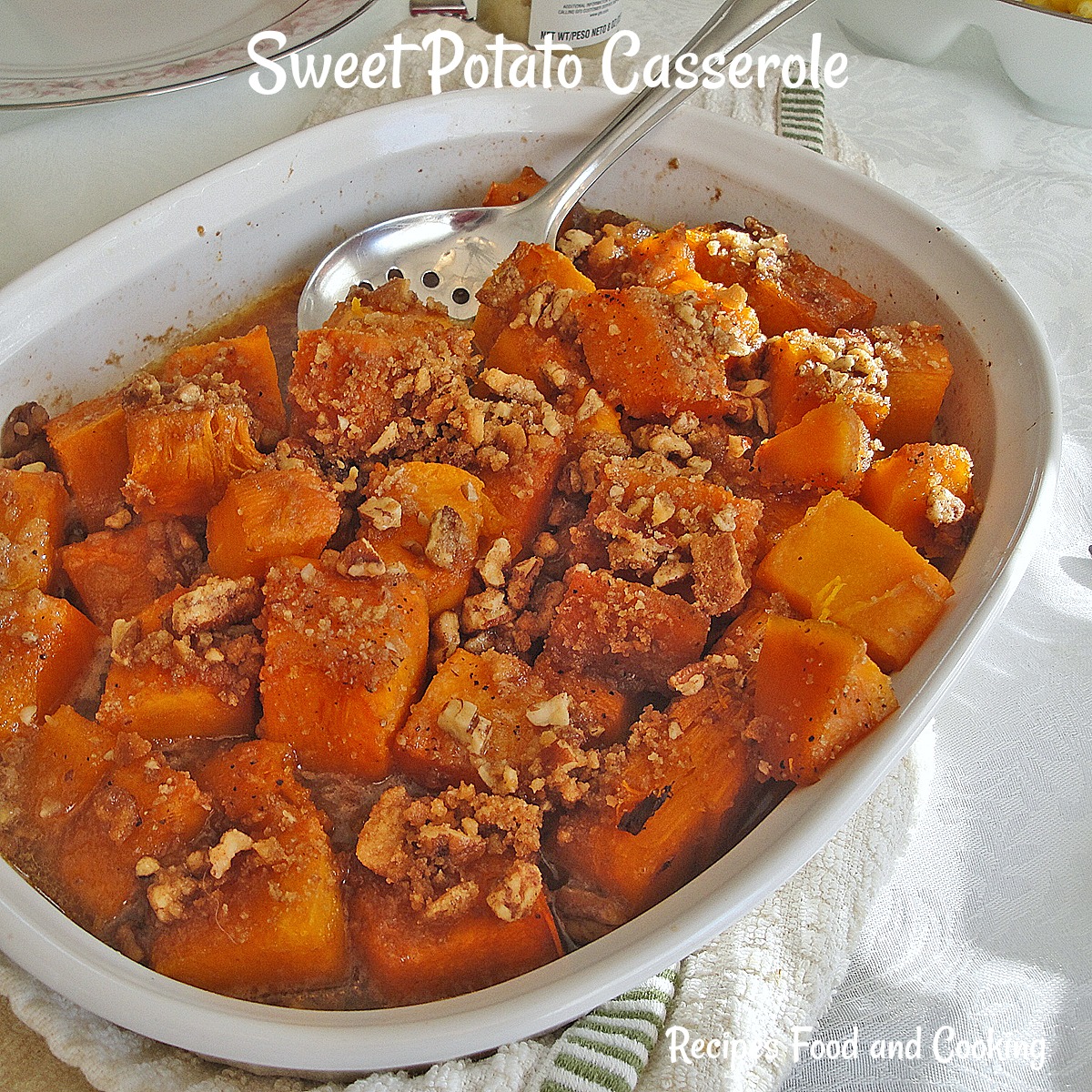 Sweet Potato Casserole
With Thanksgiving right around the corner I thought I would share with you a sweet potato casserole recipe that isn't overly sweet. I love sweet potatoes and really like that they have became so popular. They are so good for you and a pleasant change from regular potatoes. What I don't like is that we take a wonderful sweet potato and use it as a vehicle for more sugar to be piled on top. Not that it isn't good but the days of our mama's sweet potatoes well, I am not sorry to say "not in my house".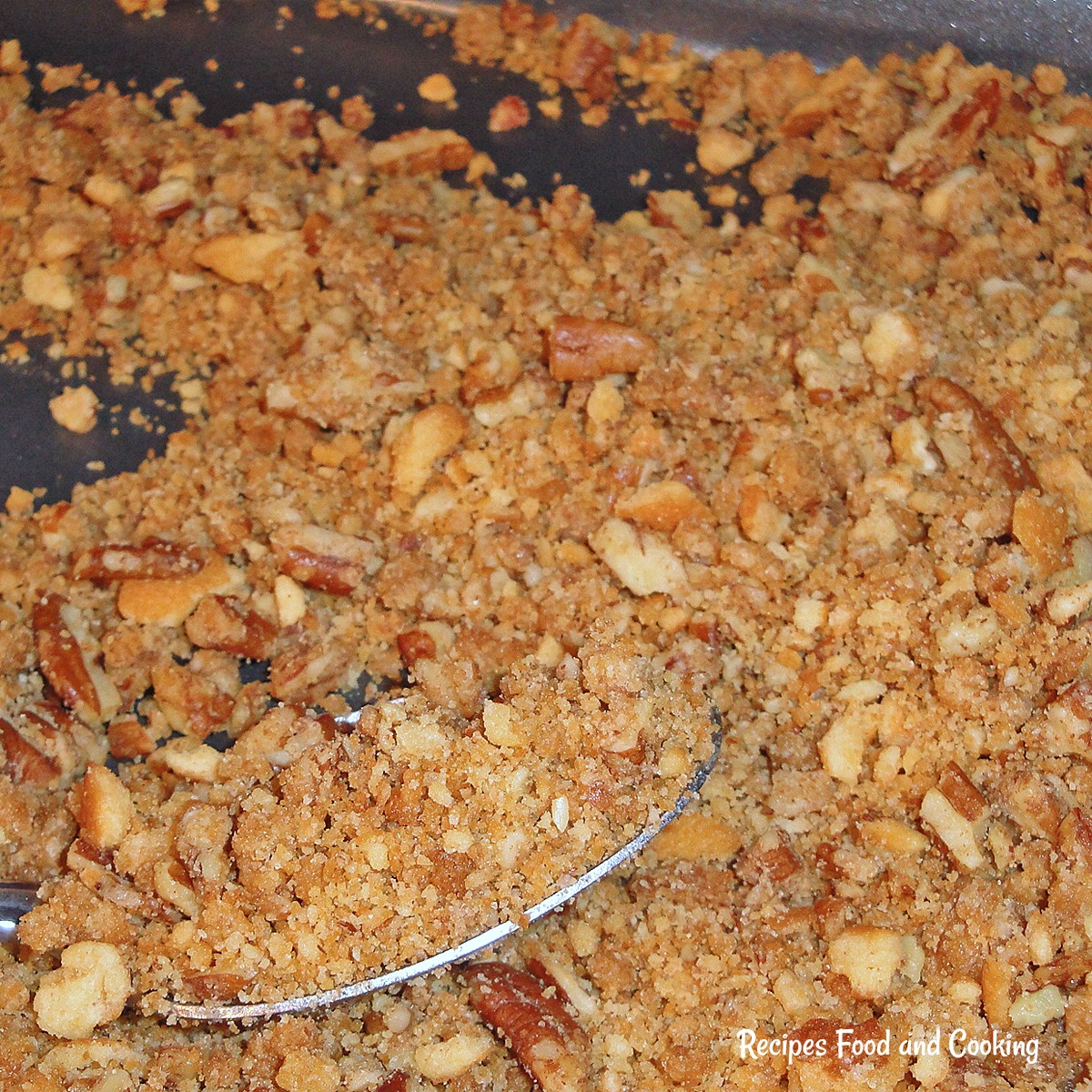 My mom was a fantastic cook, don't get me wrong but since she didn't like sweet potatoes she always used canned ones, then added like a ton of brown sugar, butter and topped it all with mini marshmallows. I don't miss this dish at all and sorry if I offend you that do I promise that is not what I am trying to do. It's just my opinion. I know for some of you it isn't Thanksgiving without it, so try this one after Thanksgiving. You might find sweet potatoes on your table more often and this recipe is even kid approved by a child that we tricked into believing it was pumpkin. She loved pumpkin pie so we just told her this was another version of it and she bought it.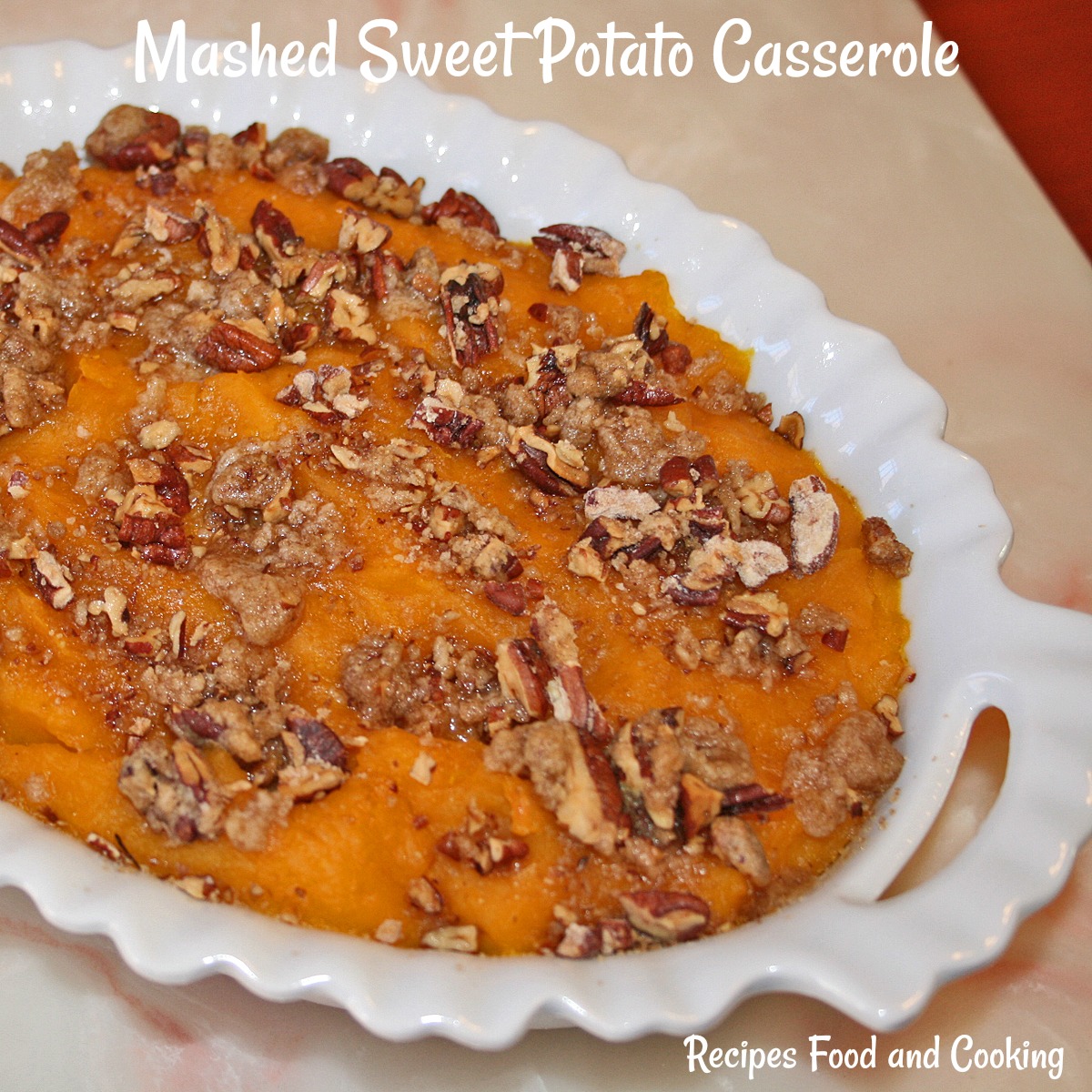 Sometimes I switch things up and mash the sweet potatoes before adding the topping.

Sweet Potato Casserole
Author:
Mary Ellen @ Recipes Food and Cooking
Recipe type:
Vegetable, Side Dish
Prep time:
Cook time:
Total time:
Sweet potato casserole with a cookie crunchy pecan topping.
Ingredients
5 - 6 sweet potatoes
1/4 - 1/2 cup brown sugar
salt
1/4 cup water
3 tablespoons butter
Topping
1/2 cup chopped pecans
10 - 12 vanilla wafers - crushed
1/4 cup brown sugar
1/4 cup melted butter
Instructions
Spray a casserole dish with cooking spray.
Boil the sweet potatoes until almost tender. Drain in a colander. When you can handle them, take the skins off and cut sweet potatoes into 4 - 5 pieces, depending on the size of the potatoes. Put the potatoes in the casserole dish.
Salt lightly. Add the brown sugar and water to the dish. Stir slightly.
Top with the butter.
Mix the topping ingredients together in a bowl. Sprinkle over the sweet potatoes.
Bake at 350 degrees for 30 - 35 minutes.
Maybe you'd like to try?
Acorn Squash with Pecan Butter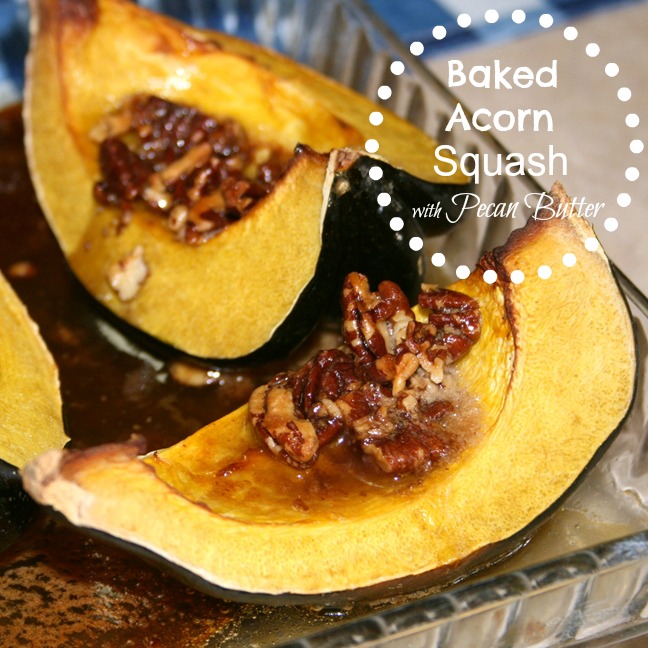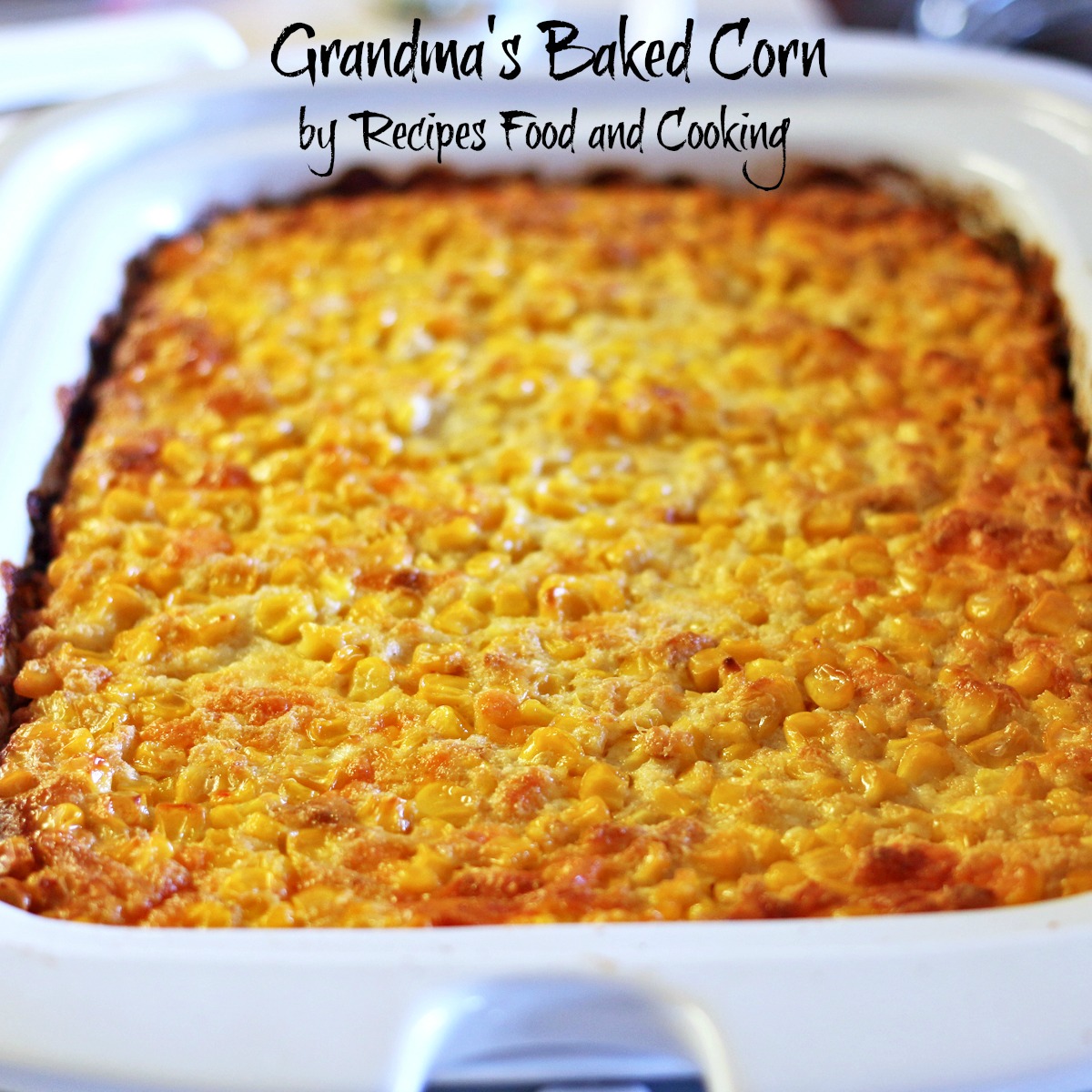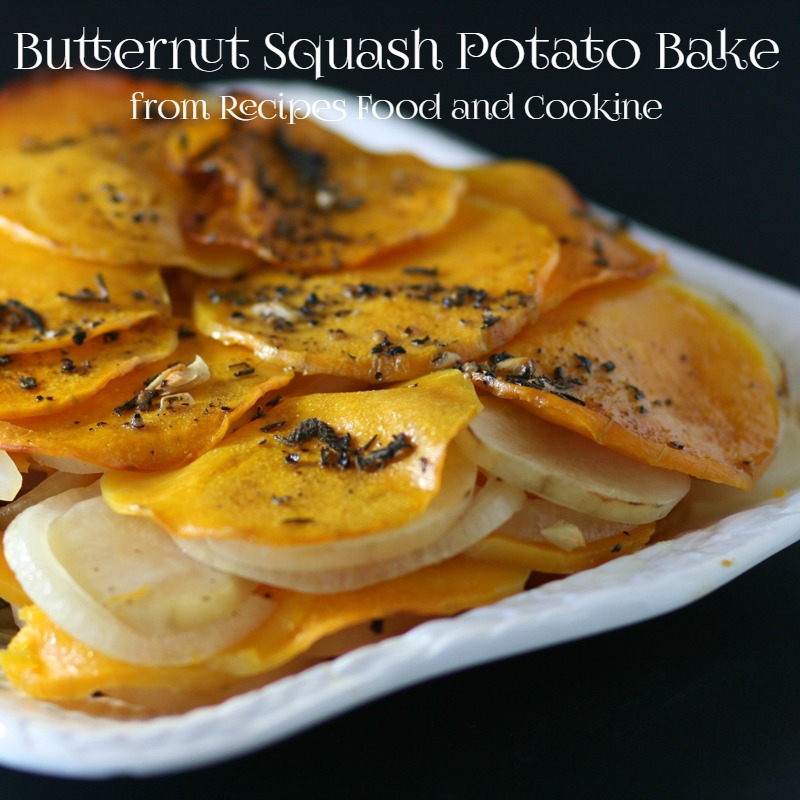 Pin It!