Butternut Squash Potato Bake also has onions and fresh herbs, sage, thyme and rosemary.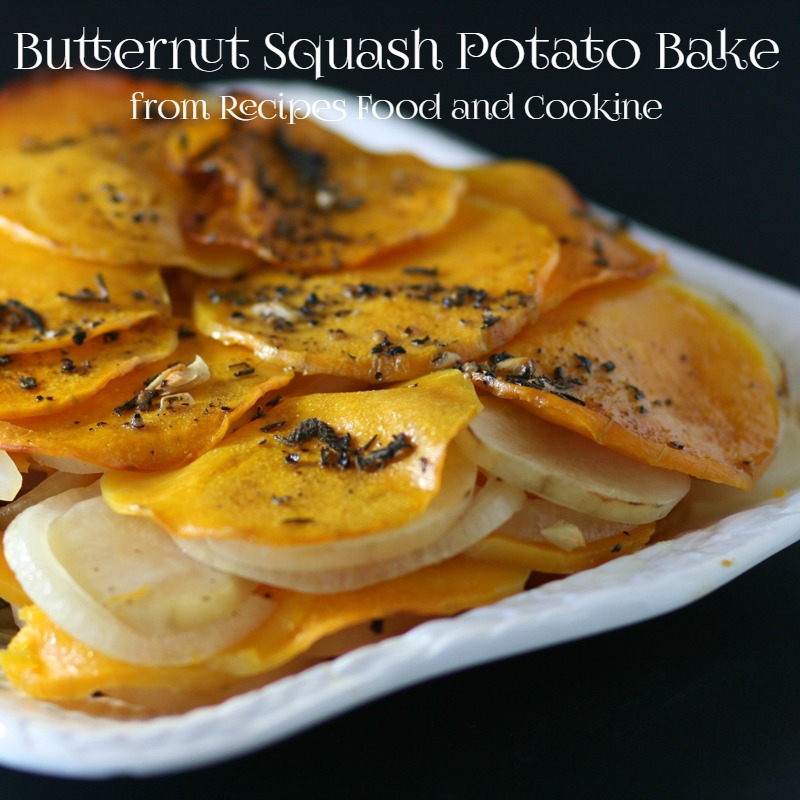 Butternut Squash Potato Bake
This just might be my favorite new way to make a side dish casserole to feed a crowd. It just bursts with all of the great flavors of fall and fresh herbs. I used fresh rosemary, sage and thyme. They smelled so good when I chopped them up.
Butternut squash is one of my favorite squash's. I love roasting it with just a little butter and brown sugar, steaming it and mashing it or making ravioli's with a brown butter and sage sauce. Stay tuned because I'll be posting that recipe shortly.
I was able to cut the onions and potatoes on a mandolin but the squash proved difficult so I sliced it into thin slices with a chef's knife. I baked this in a 8 inch spring-form pan. You could also bake it in an 8 x 8 casserole dish.
Maybe you'd like to try?