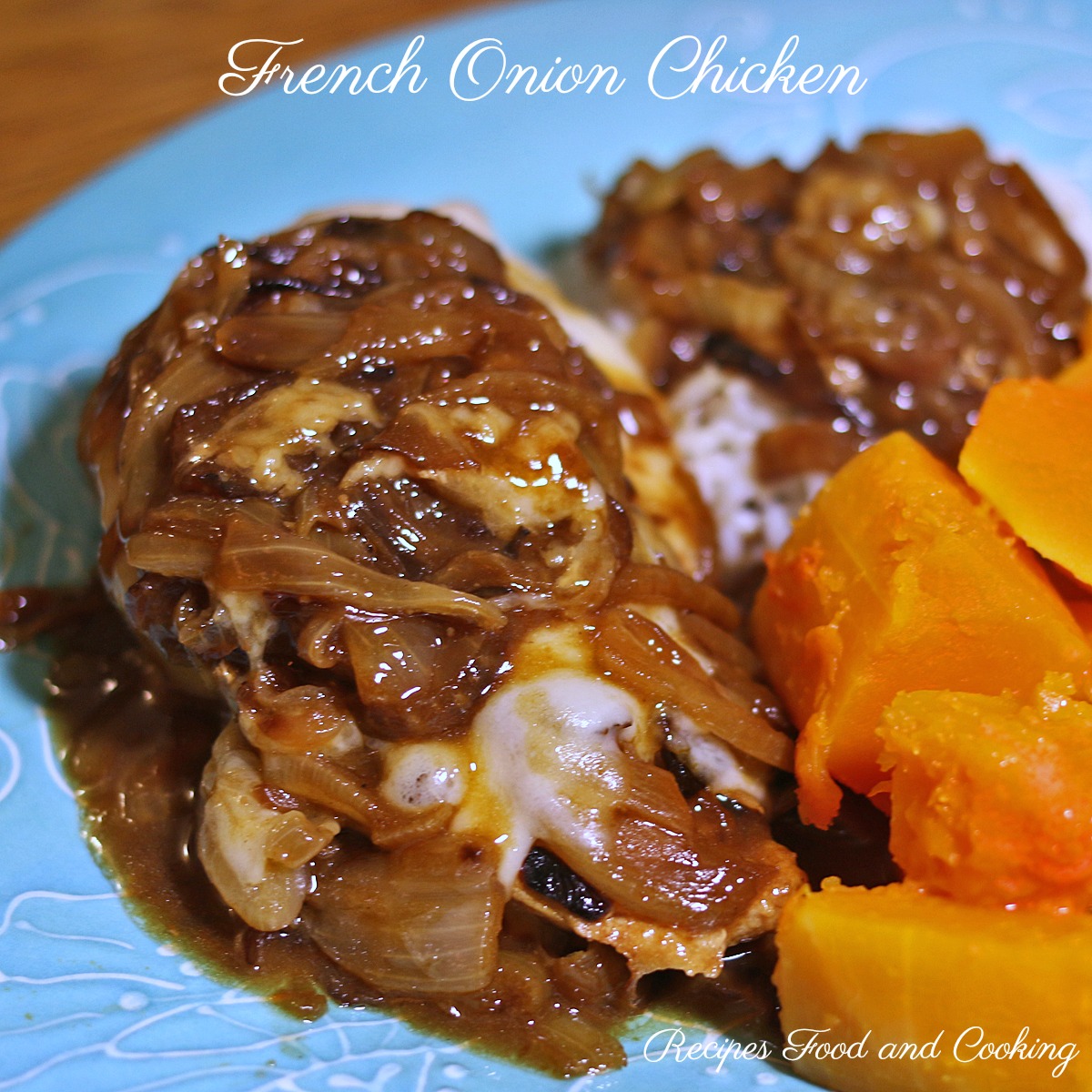 French Onion Chicken
This was Sunday dinner and it was oh so good. I started off making a flavorful onion sauce using the same technique you would to make French onion soup. Then the chicken breasts were quickly cooked before adding a couple of slices of Swiss cheese, then topped with the onion soup sauce.
I wouldn't hesitate to make this dish for dinner guests. You just need to be careful not to overcook the chicken breasts. There is nothing worse than a dried out chicken breast. If you are unsure of the serving times I would use boneless chicken thighs which are much more forgiving.
Saute the onions slowly in the oil. Stir often.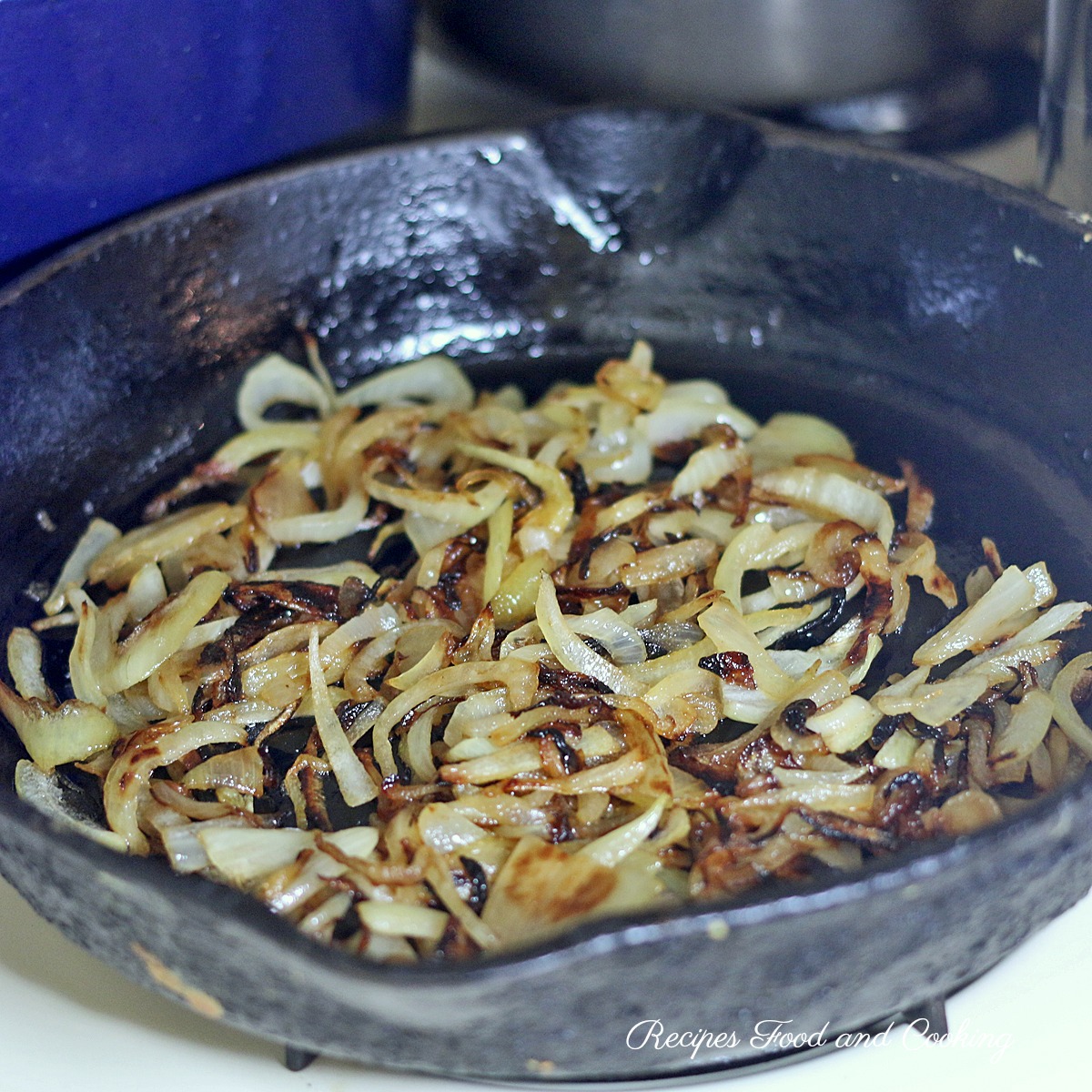 This picture was about 20 minutes into the cooking time. Cook the onions slowly while they caramelize. This step is critical to this dish. It took about 30 minutes of cooking time. Sometimes when I caramelize onions I do more than I need and freeze the extra. This makes making this dish so easy the next time.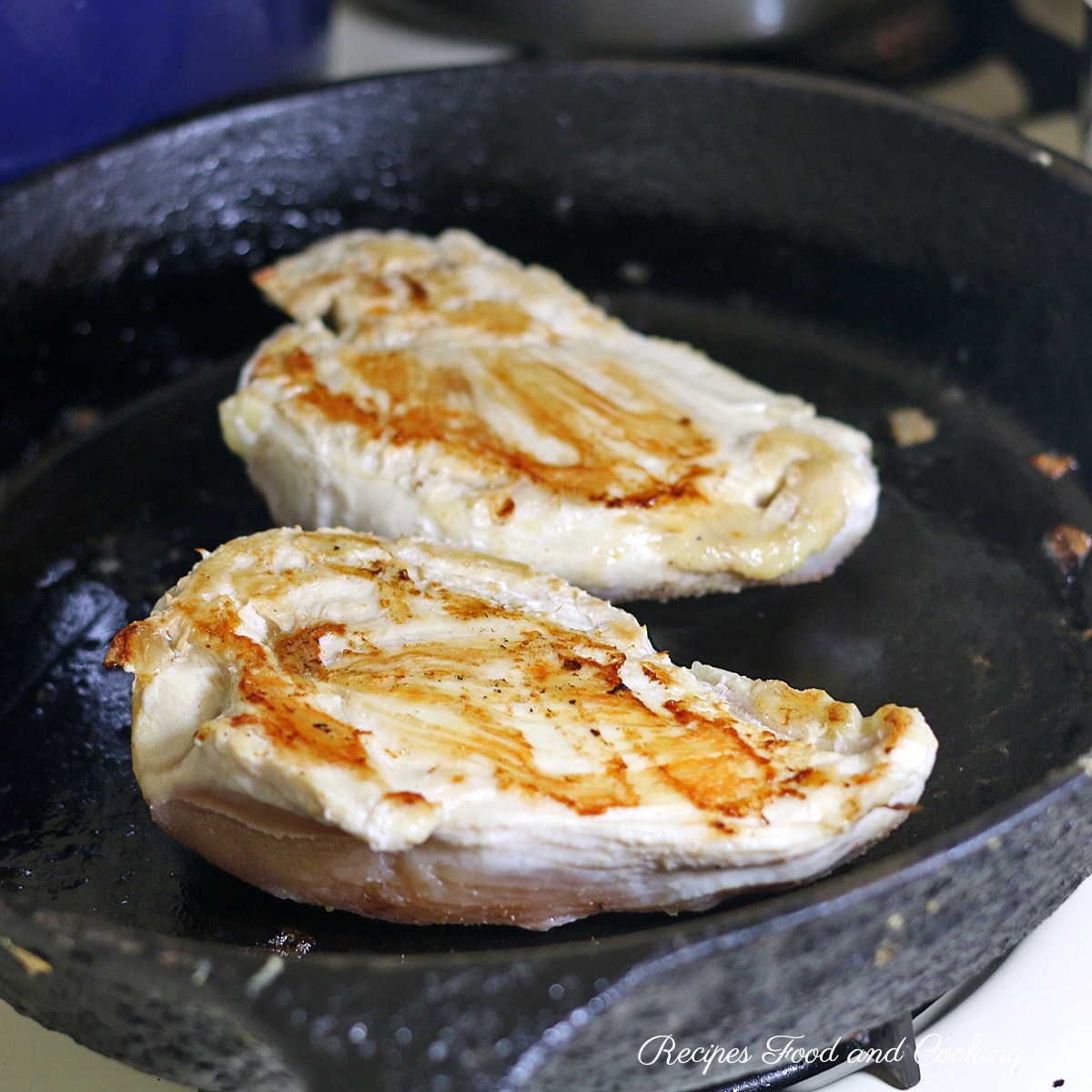 Saute the chicken breasts and brown on both sides. Add the chicken broth and cover. The cooking time will vary based on the size of your chicken breasts. These were about an average size and they cooked thru in 12 minutes after browning.
Thicken the chicken stock with a little bit of cornstarch mixed with water. Cook several more minutes.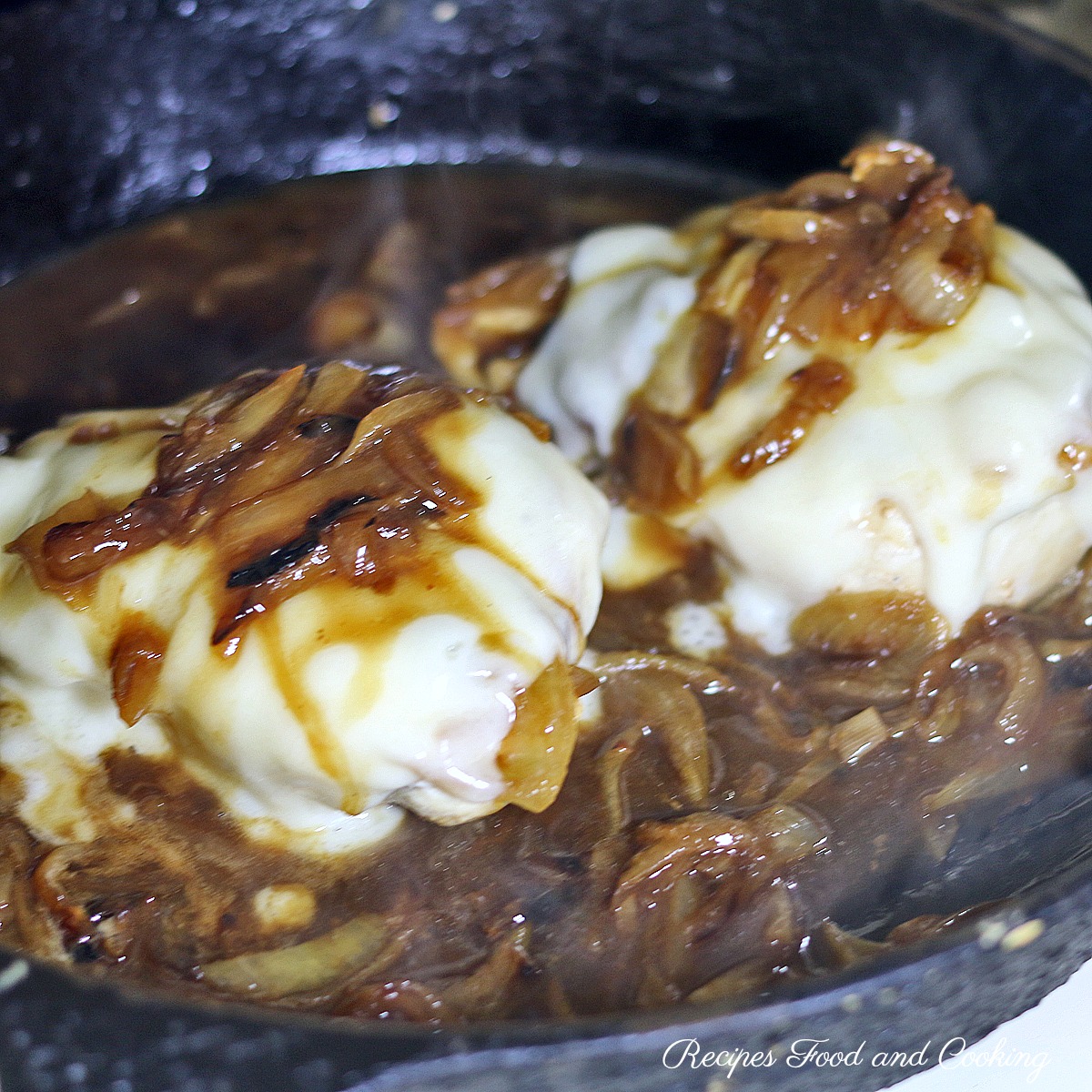 Add the cheese and cover until the cheese melts.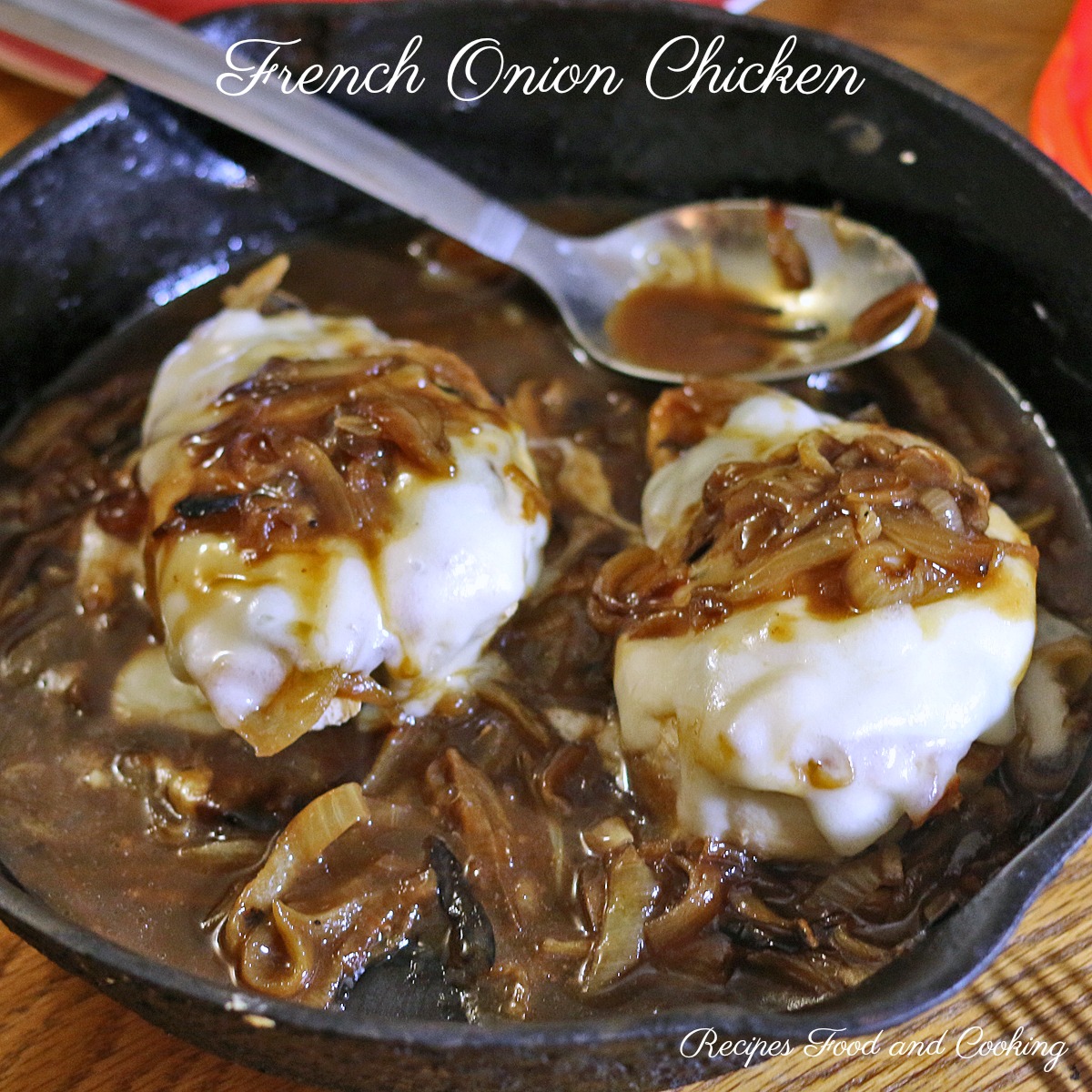 Spoon some of that delicious sauce over the chicken breasts and serve. I served this with just plain white rice. I would also serve this easy side dish my BF said his mother used to make, green beans cooked with soy sauce. They are fried green beans using frozen green beans and may just be my favorite way to cook green beans when  I need a side dish.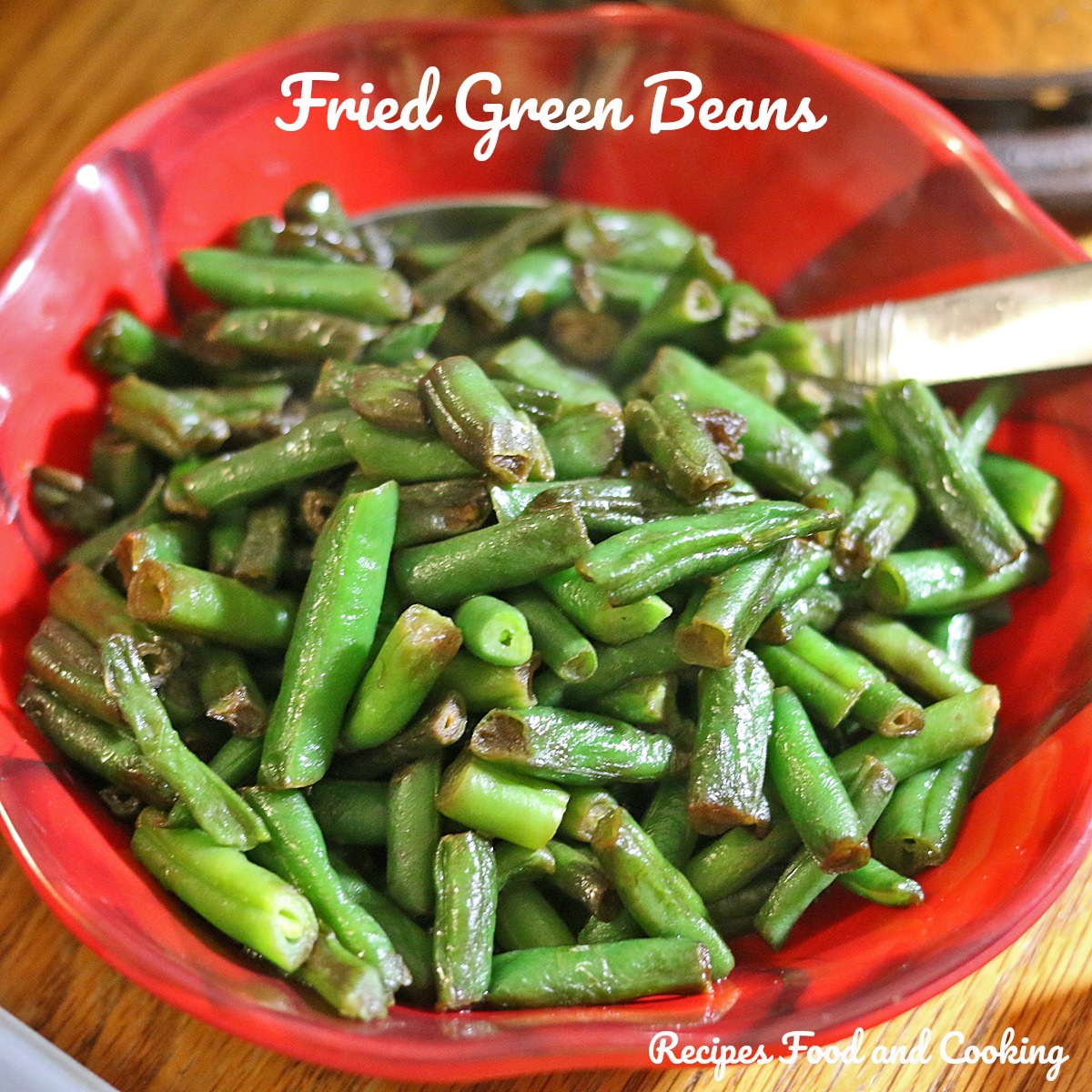 French Onion Chicken
Author:
Mary Ellen @ Recipes Food and Cooking
Recipe type:
Chicken, Poultry, Main
Prep time:
Cook time:
Total time:
Chicken Breasts cooked in a onion soup sauce and topped with swiss cheese.
Ingredients
3 tablespoons oil - divided use
1 large onion - sliced thinly
2 chicken breasts
1 cup chicken stock
1 tablespoon cornstarch
1/4 cup water
4 slices Swiss cheese
salt and pepper
Instructions
Add 2 tablespoons oil to a saute pan. Toss in the onions. Cook slowly and stir often until the onions caramelize. Remove from pan and set aside. This step will take about 30 minutes.
Add remaining oil to the same pan. Salt and pepper the chicken breasts. Saute on both sides until browned, then add the stock. Cover the pan and cook until the chicken is about 5 minutes away from being done.
Stir in the onions. Mix together the cornstarch and water. Stir into the onions and broth mixture. Cook until chicken breasts are cooked thru.
Top the chicken with the cheese slices. Cover again until cheese melts. About 3 - 4 minutes.
See another of our chicken recipes?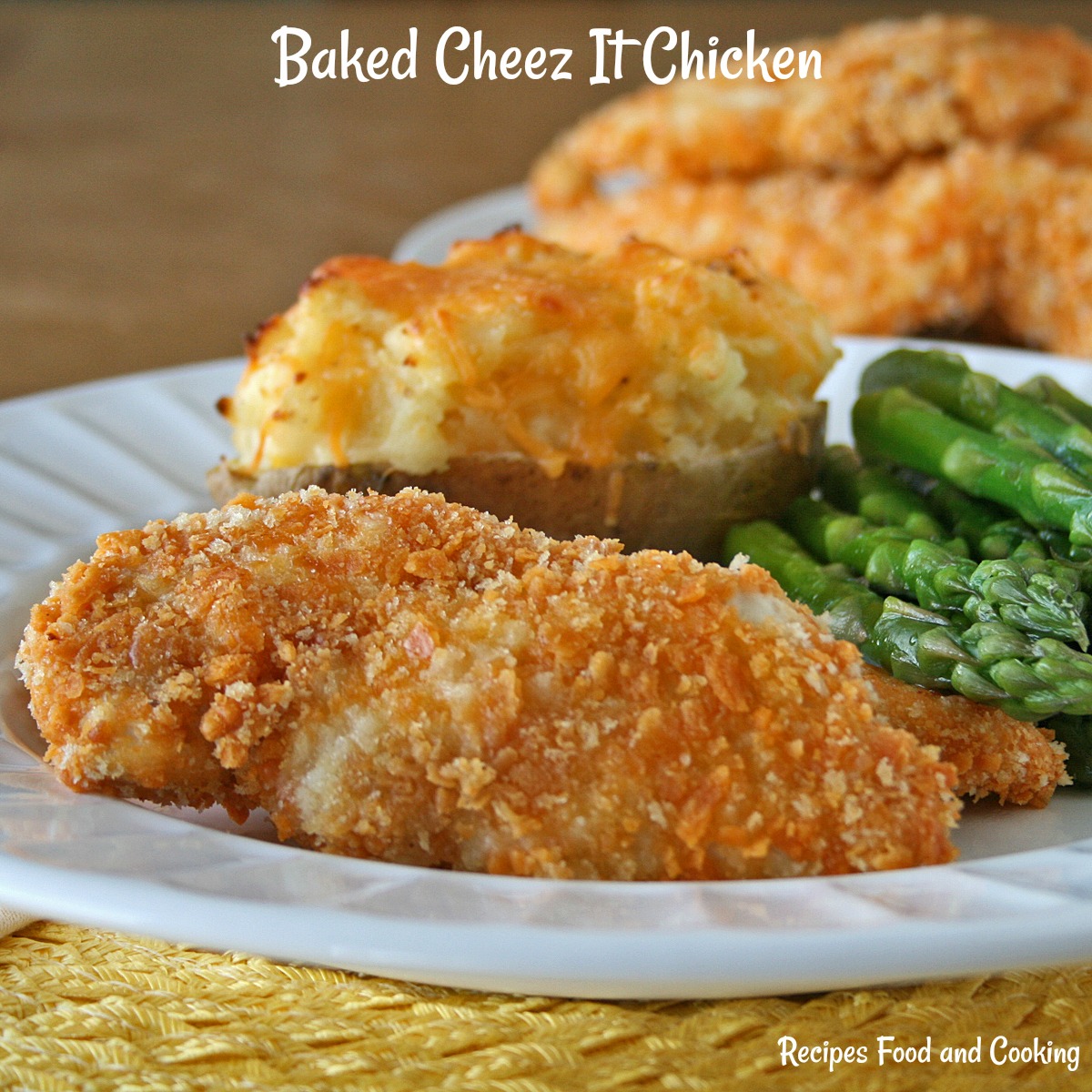 Chicken Enchiladas with Green Chili Sour Cream Sauce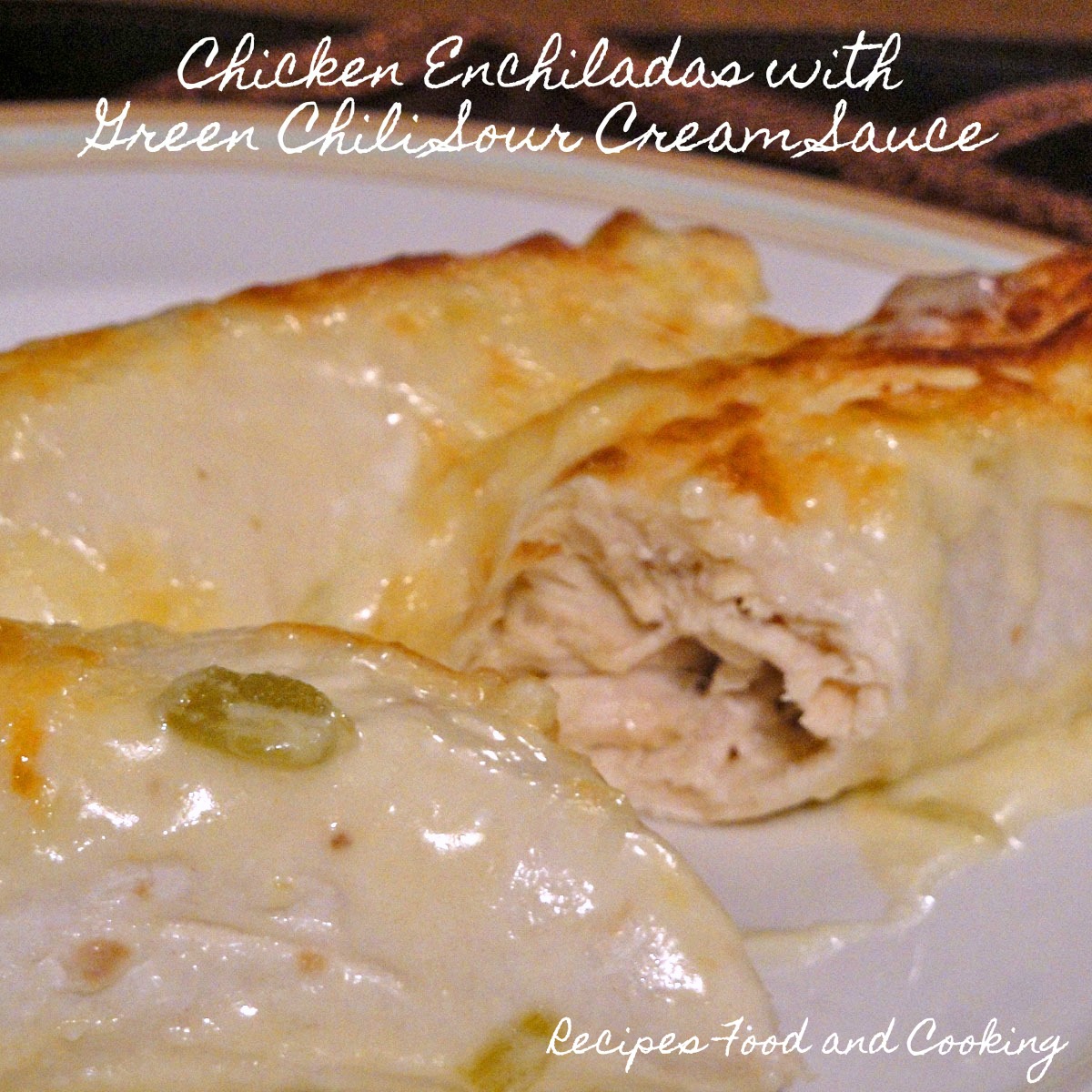 Pin It!