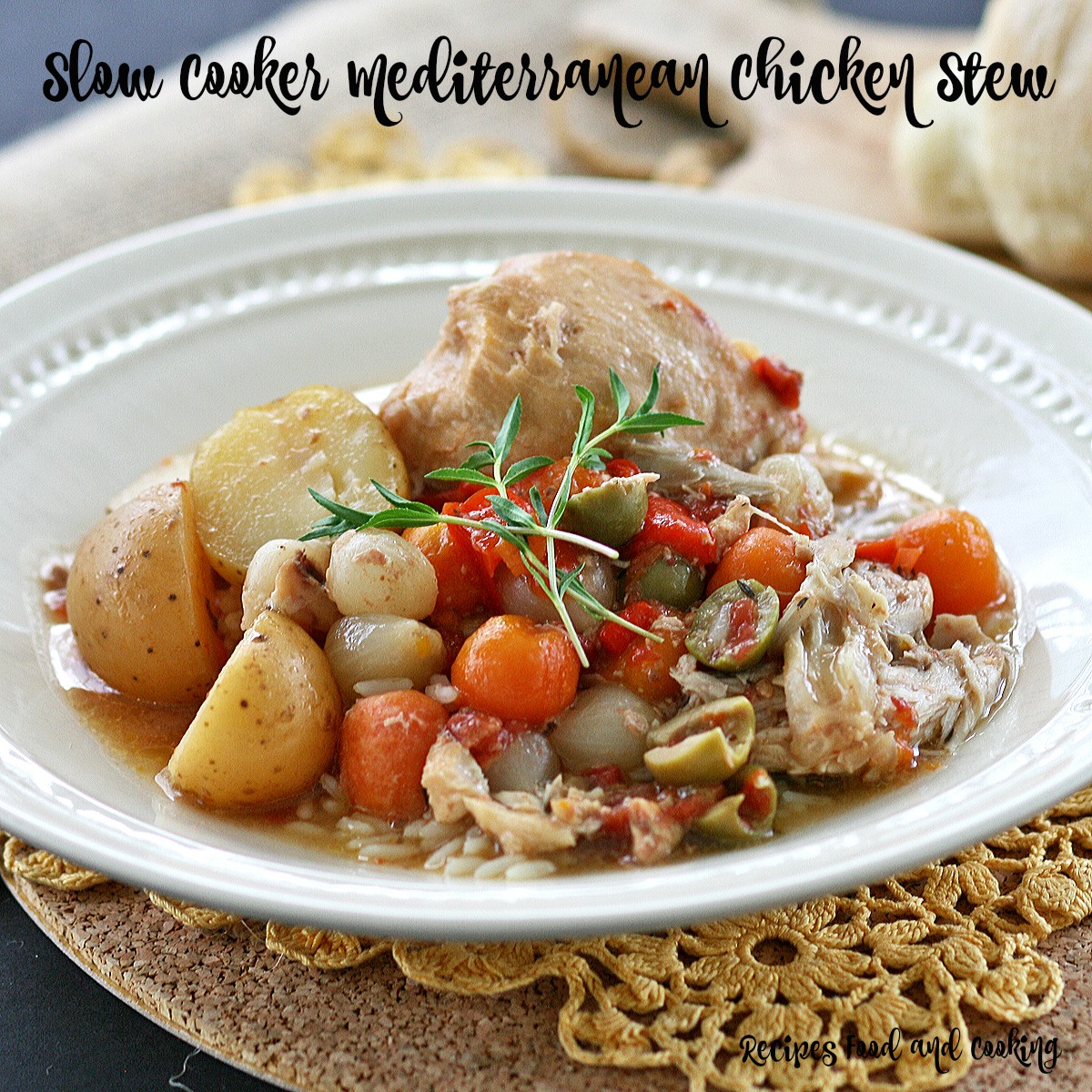 Slow Cooker Mediterranean Chicken Stew
I am sharing a favorite recipe of mine for the Slow Cooker, a Mediterranean Chicken Stew. What I really like about this dish is that is has olives and lots of vegetables in it! I meant to put a zucchini in it towards the end and totally forgot it. Feel free to add one if you desire about a hour before you plan to serve this.
To make this dish easy on the prep I used frozen baby onions and frozen carrots.  I cut the chicken into smaller pieces and removed the skin to get rid of most of the fat. I added the back of the chicken too in one piece to help enrich the broth, remove it before serving. One of the things I love most about a Mediterranean diet is that it is full of vegetables.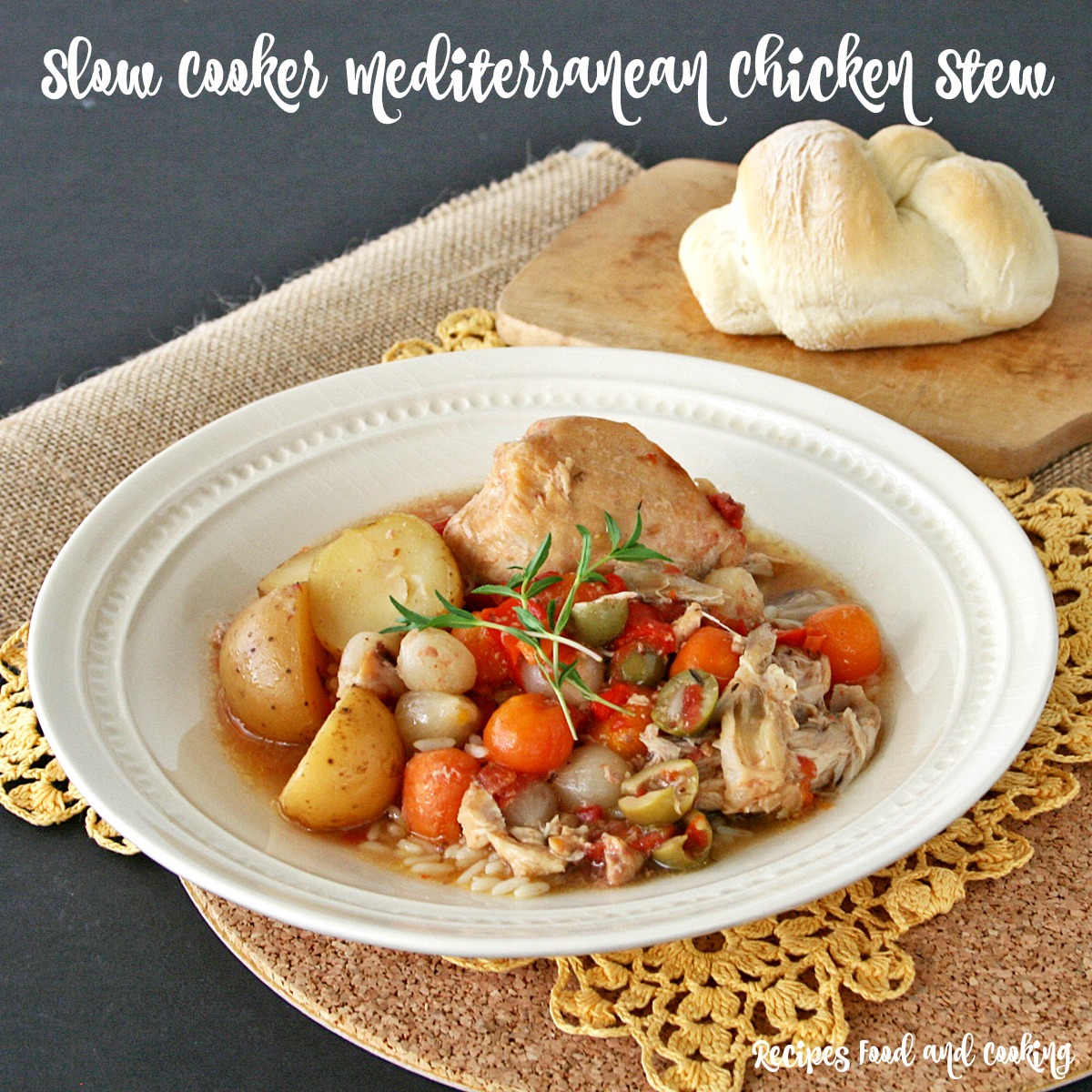 At the last minute I decided we needed some French bread to go with that wonderful broth that had developed and just as I started to run to the store (actually drive) I looked at the clock and had just enough time to make some dinner rolls instead. They came out of the oven just as my friends arrived for dinner. These Soft French Dinner Rolls were perfect with the stew and fast to make too.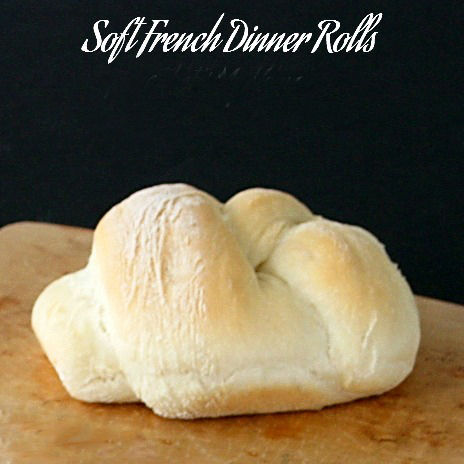 Slow Cooker Mediterranean Chicken Stew
Author:
Mary Ellen @ Recipes Food and Cooking
Recipe type:
Chicken, Slow Cooker
Prep time:
Cook time:
Total time:
Ingredients
1 whole chicken
2 cups carrot pieces
2 cups baby onions
1 can petit diced tomatoes
10 – 12 baby potatoes
1/2 large red pepper
4 garlic cloves
1/2 teaspoon dried thyme or 6 – 7 sprigs fresh
1 teaspoon salt
1/2 teaspoon pepper
1 cup chicken stock
1/2 cup green olives cut in half
3 tablespoons cornstarch
1/3 cup water
Instructions
Cut the chicken into pieces. Remove the skin. Cut the thighs into 2 pieces and each breast half into 3 pieces. Add to the slow cooker.
Add the diced tomatoes, carrots and onions to the slow cooker. Cut the potatoes into 2 pieces. Add to the slow cooker. Cut the garlic into slices and add to the slow cooker.
Add the seasonings and chicken stock. Stir to mix everything up. Put the lid on the slow cooker.
Cook on High for 4 hours or 6 hours on Low. Mix together the cornstarch and water. Add the olives. Stir into broth in the slow cooker, cook for 15 minutes on High.
I served this with rice.
Maybe you'd like to try?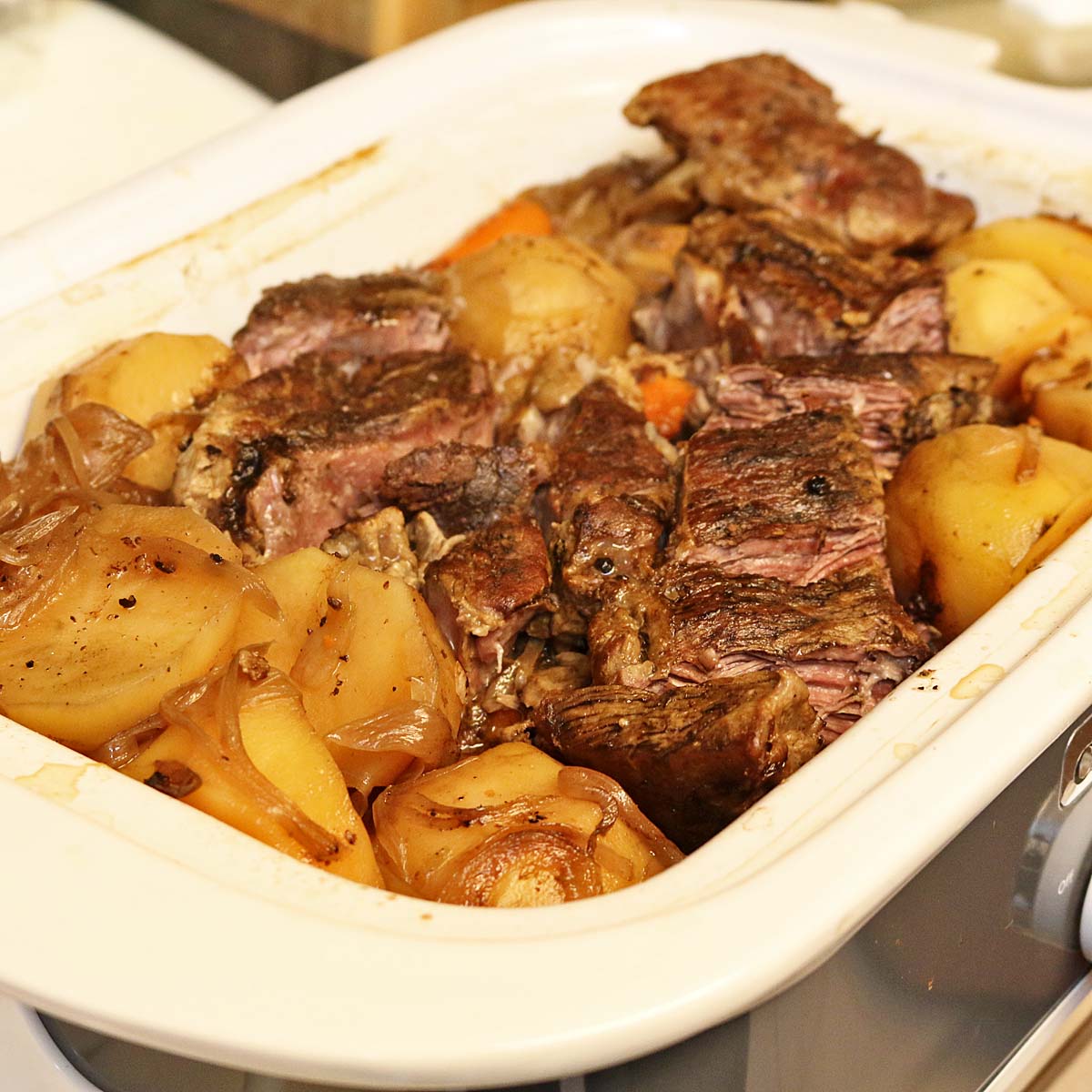 Crock Pot Cheeseburger Casserole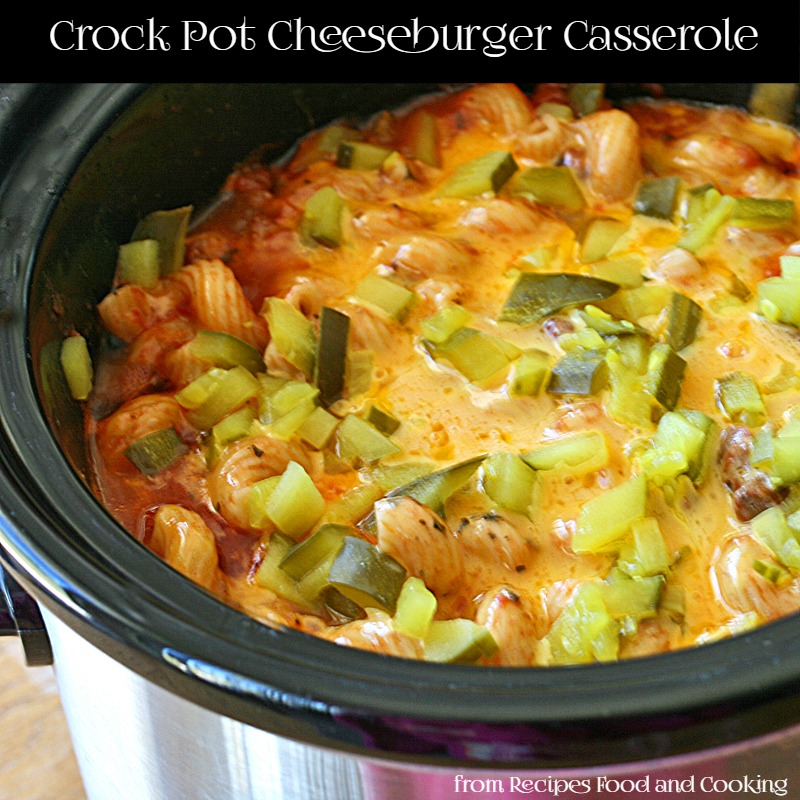 Slow Cooker Eye of Round Roast
Pin It!