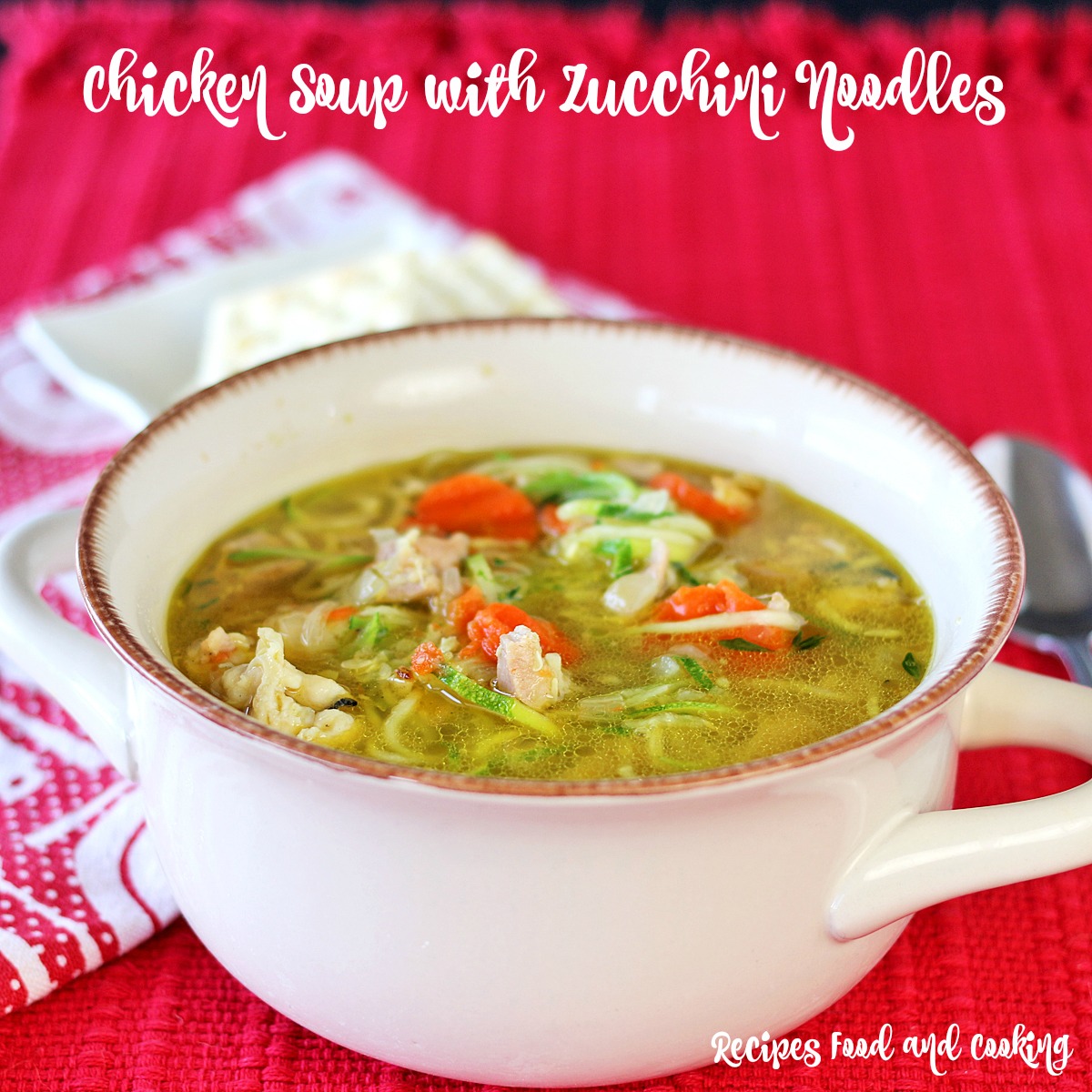 Chicken Soup with Zucchini Noodles
I was hungry for some homemade chicken soup today and originally was going to add noodles until I remembered I have a spiralizer. I love using zucchini to replace the noodles and it makes this soup so much healthier.
There are a couple of different kinds of spiralizers out in the market now starting as low as just $10.00. Those are hand held and work pretty well, they are just a little more work. I have one that has several different cutting blades with it and you crank the veggies which is really to use.
You could still use noodles or rice if you want in this soup just add them at the end of the cooking time. Cook until tender and serve. When I added the zucchini noodles I turned the soup off and just let the heat of the soup cook the zucchini. It worked out really well.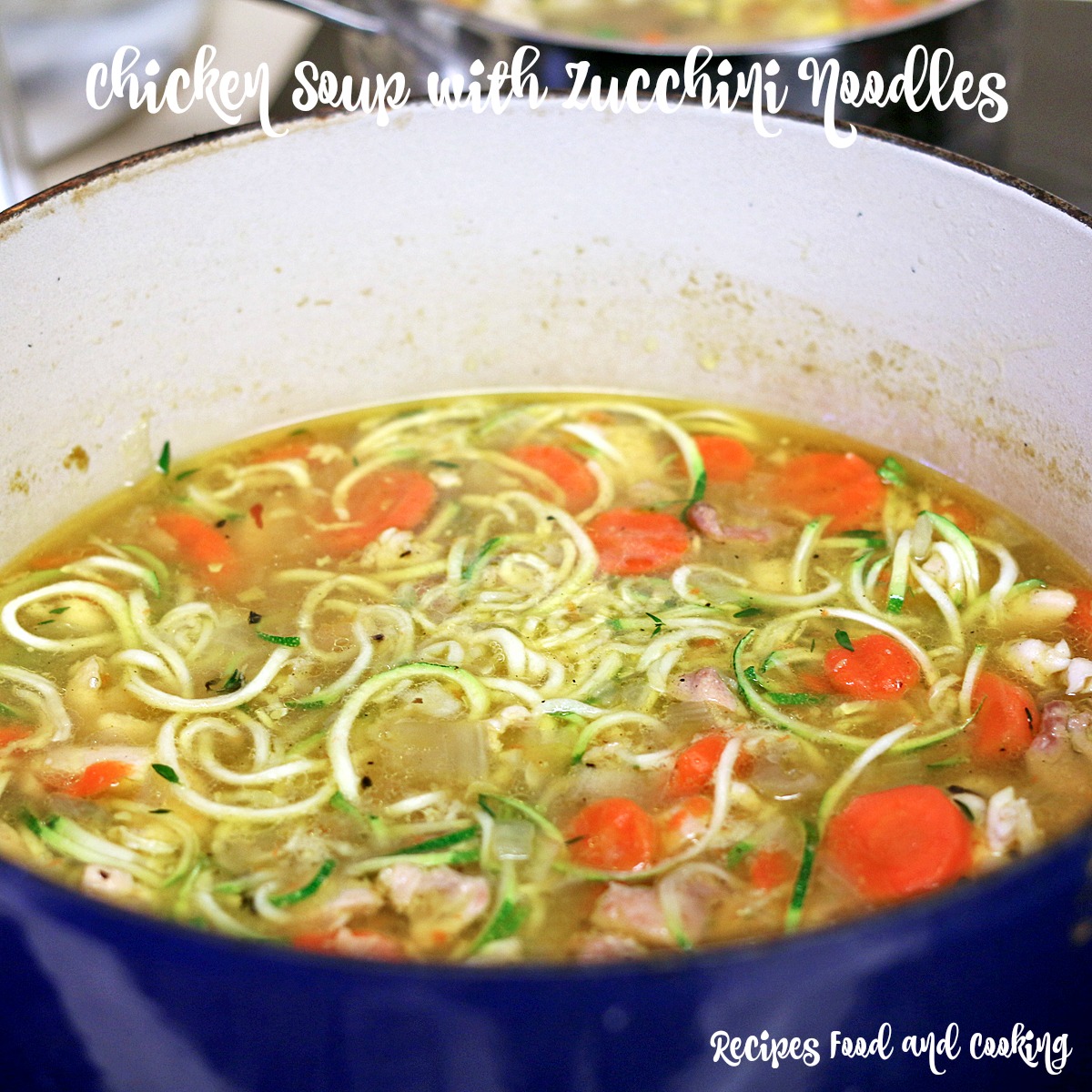 When I prepped the chicken and broth I made extra so that I could remove 3 cups of the prepared chicken and broth to make some chicken pot pies the next day. You don't have to do it this way but I love when I can cook once and eat twice. All I did for the chicken pot pies was to add the veggies the next day and made a pie crust. I'll be sharing that recipe soon.
Chicken Soup with Zucchini Noodles
Author:
Mary Ellen @ Recipes Food and Cooking
Recipe type:
Soup, Healthy
Prep time:
Cook time:
Total time:
Chicken Soup with onions, carrots, celery with zucchini noodles.
Ingredients
1 lb. boneless chicken thighs
2 boneless chicken breasts
2 teaspoons oil
8 cups water or chicken broth
6 teaspoons chicken base
1 medium onion
1 cup chopped celery
3 carrots
2 zucchini
salt and pepper
4 sprigs fresh thyme
Instructions
Cut the chicken breasts into bite size pieces. Add oil to a pan and quickly saute the chicken breast pieces. Do not cook until done. Add to a bowl and set aside in the refrigerator.
Cut the chicken thighs into bite size pieces. Saute in oil until slightly browned.
Add the onions, celery, chicken base and water to the chicken. Cook for about 30 minutes until the chicken is tender. (Remove 3 cups of the chicken and broth from the pot for another use.)
Cut the carrots into rounds. Add to the pot and cook for 10 minutes.
Add the salt, pepper and thyme.
Cut the zucchini into ribbons using a spiralizer or julienne with a knife. Add to the pot and remove from heat. Adjust seasonings to taste.
Maybe you'd like to try our recipe for?
Pressure Cooker Italian Chicken Soup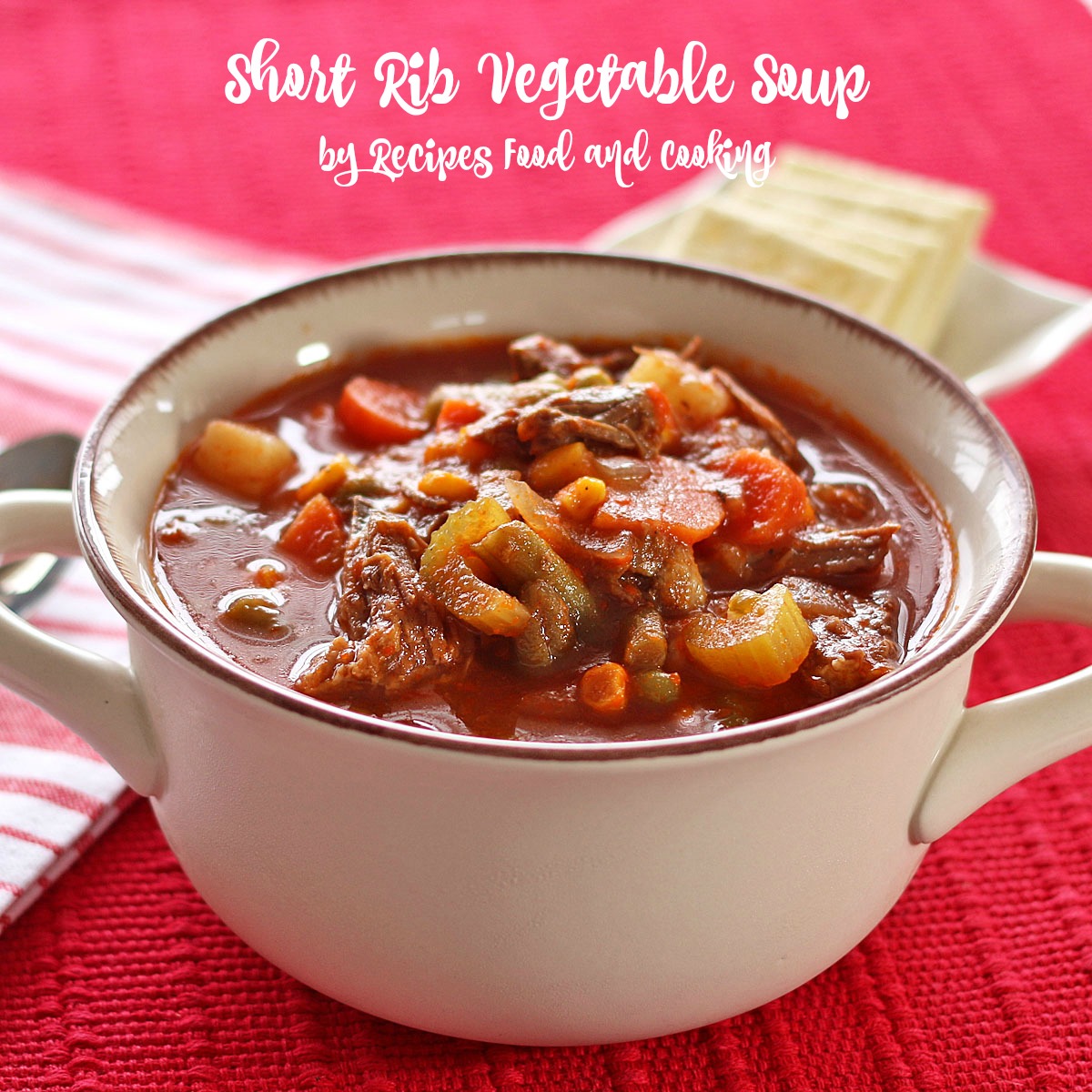 Slow Cooker Mediterranean Chicken Stew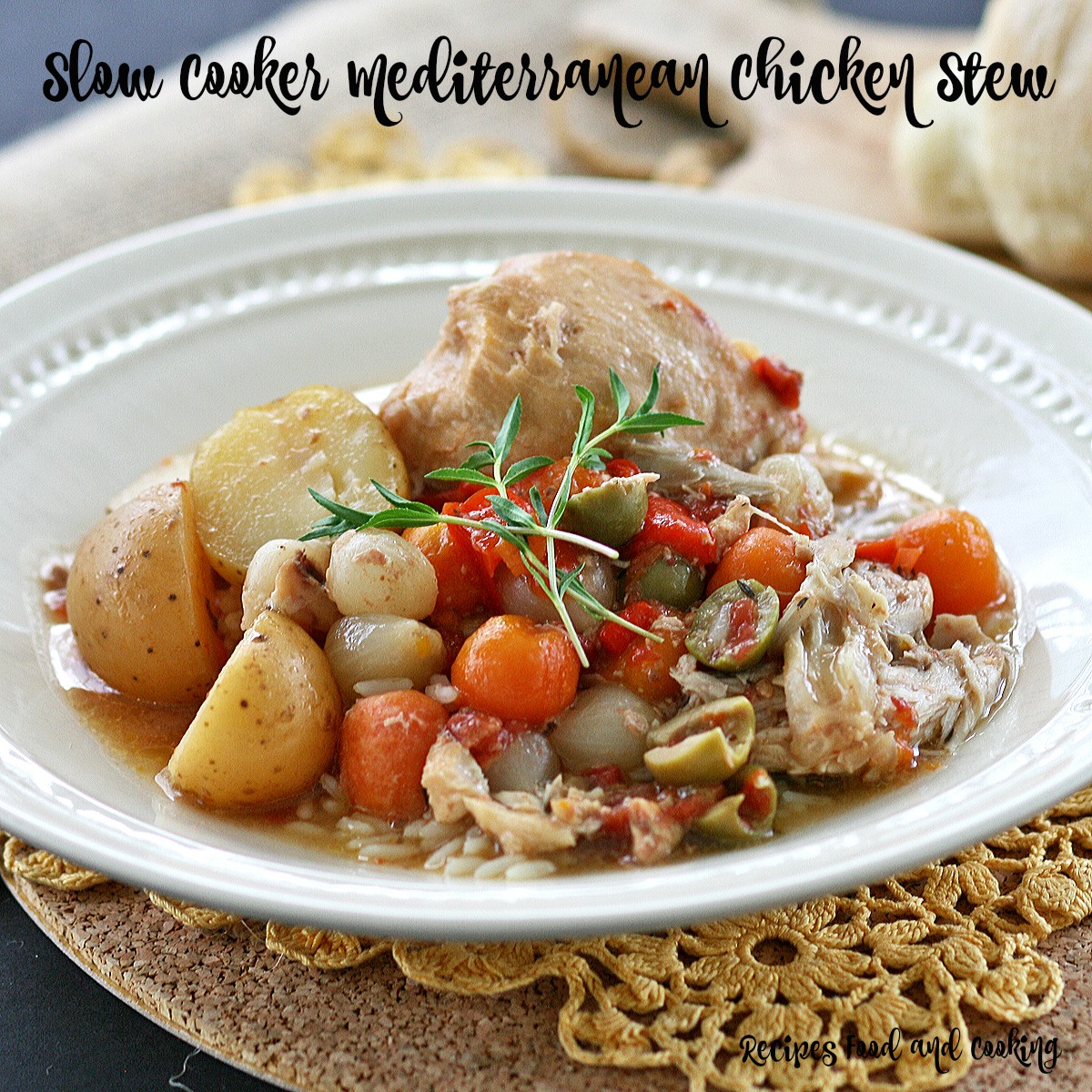 Pin It!