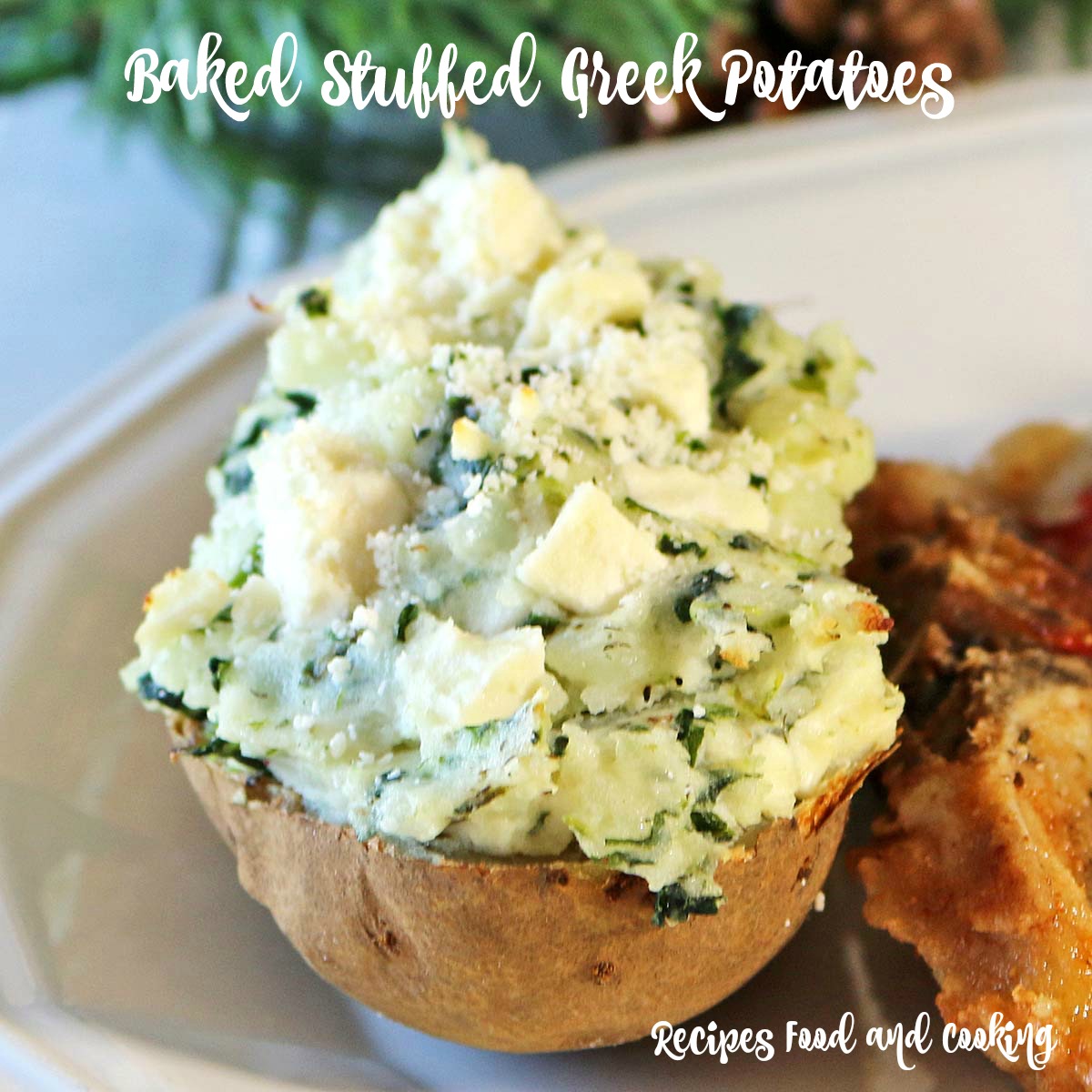 Baked Stuffed Greek Potatoes
Are you looking for a different potato side dish and are tired of the plain old stuffed potato? Maybe you'd enjoy this new take on a stuffed baked potato. It's full of spinach, sour cream, Greek seasonings and feta cheese.
To start off, bake your potatoes until tender. Let them cool a little so you won't get burned fingers and then take the tops off of the potatoes. Scoop out the potato in large pieces and add everything. Fill the potatoes back up and  they are ready whenever you are. You can refrigerate or even freeze at this point, making them a perfect do ahead side dish. Final baking time will depend on if they are frozen or just refrigerated. I'd add an extra 25 – 30 minutes to the baking time if frozen. I usually cook a couple of extra potatoes just because I like the potatoes to be over the top of the skins.
If I was doing these Baked Stuffed Greek Potatoes for 4 people I would probably bake 6 of them. It is going to depend on the size of the potatoes you use. For baking potatoes I prefer Russet or Idaho Potatoes.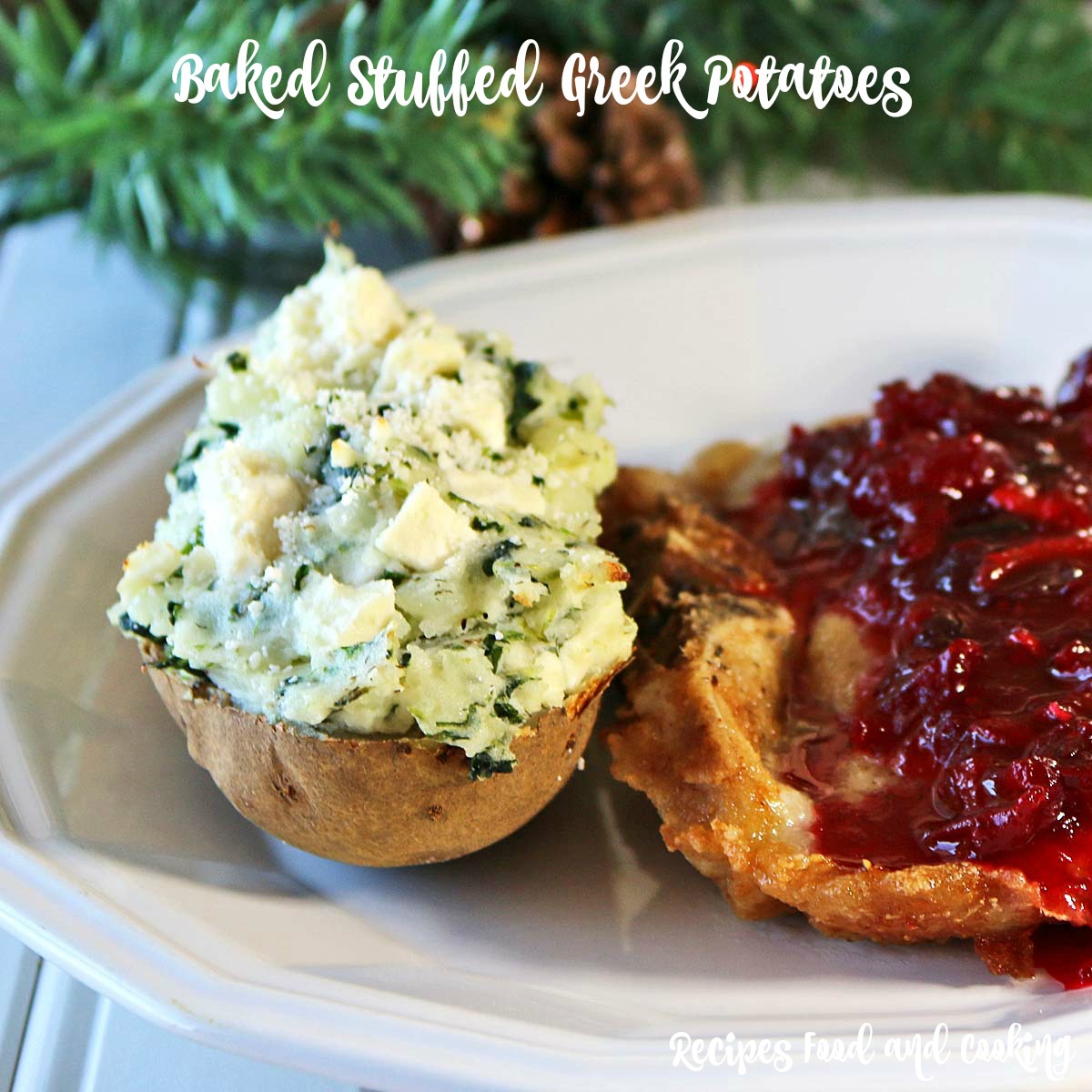 Baked Stuffed Greek Potatoes
Author:
Mary Ellen @ Recipes Food and Cooking
Recipe type:
Vegetable, Side Dish
Prep time:
Cook time:
Total time:
Creamy Baked Stuffed Greek Potatoes full of spinach, feta cheese and Greek seasonings.
Ingredients
4 - 6 large baking potatoes
1 package frozen spinach - thawed
4 oz. feta cheese
2 tablespoons butter
1/2 - 3/4 cup sour cream
1 teaspoon Greek seasoning
salt and pepper
oil for skins - optional
Instructions
Poke holes in the potato. Bake at 400 degrees for 45 - 60 minutes. Times will depend on the size of your potatoes. Check with a fork for doneness. If forks easily pierces the skin of the potato they are done. Cool slightly.
Cut the tops off of the potatoes. Scoop the potatoes out in big pieces into a mixing bowl.
Squeeze the spinach very dry. Add to the potato mixture with the remaining ingredients except feta cheese. Start with 1/2 cup of the sour cream, if not creamy enough add the remaining sour cream. Add half of the feta cheese. Scoop mixture into reserved potato shells. Top with remaining feta cheese.
Just before baking lightly put a little oil on the skins with a paper towel, this will get those skins nice and crispy. Bake at 375 degrees for 30 minutes if making right away. Add a little extra time if making ahead and if baking from frozen, about 50 minutes.
Maybe you'd like to try our recipe for?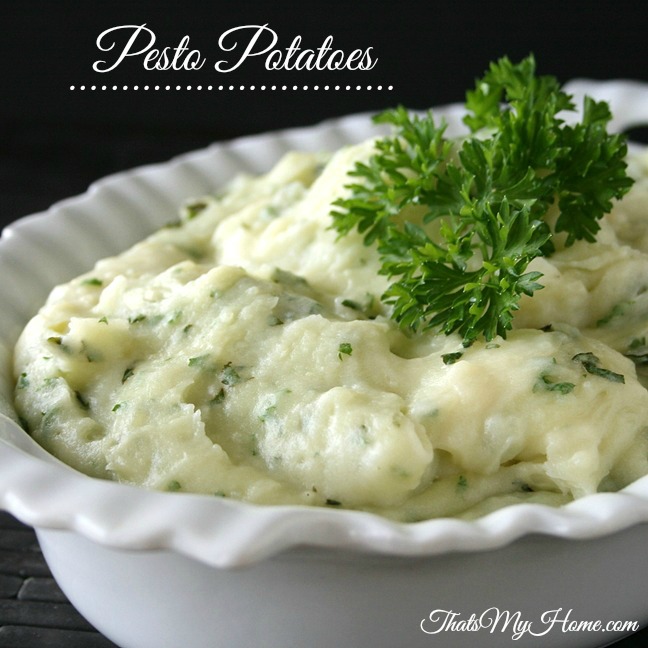 Fettuccini Alfredo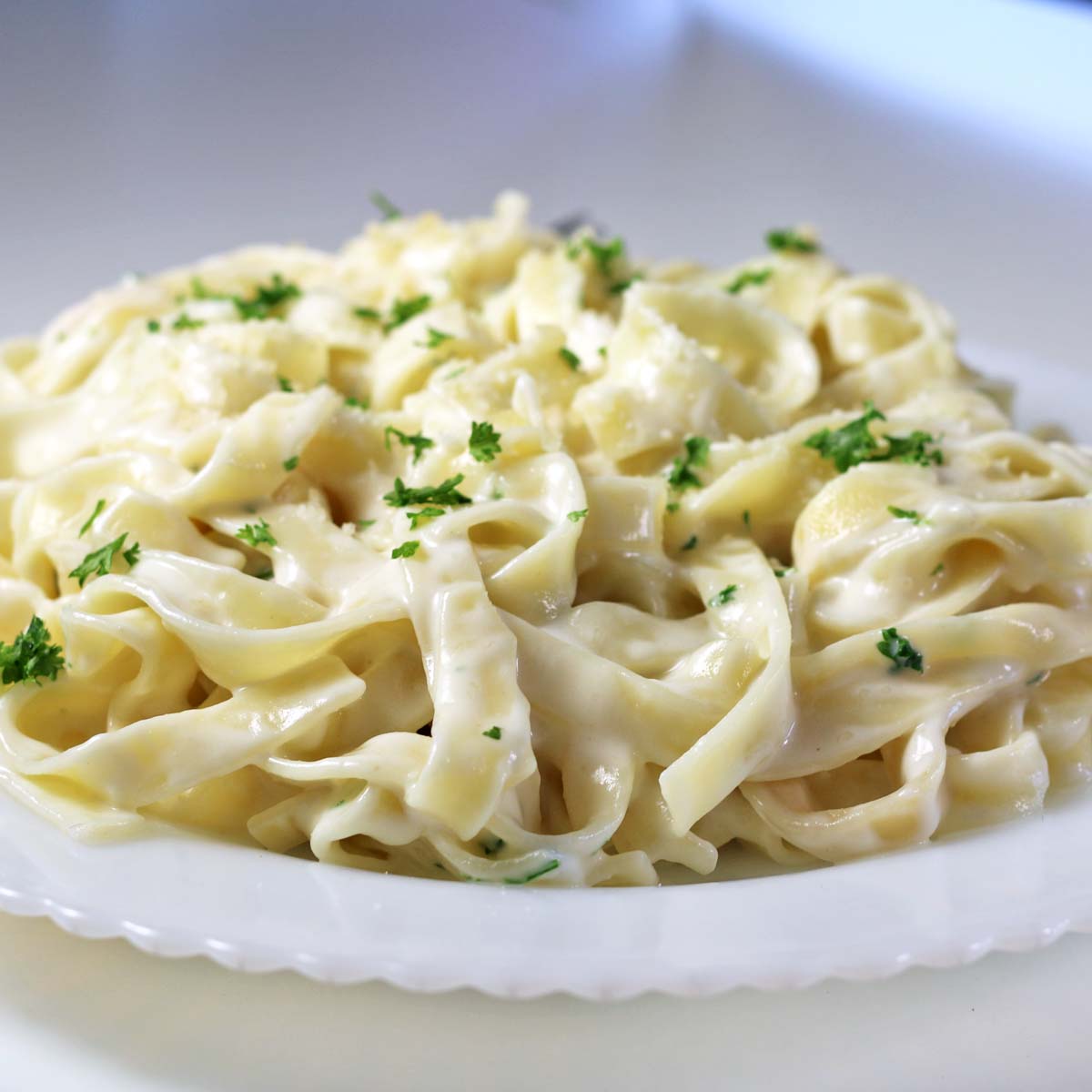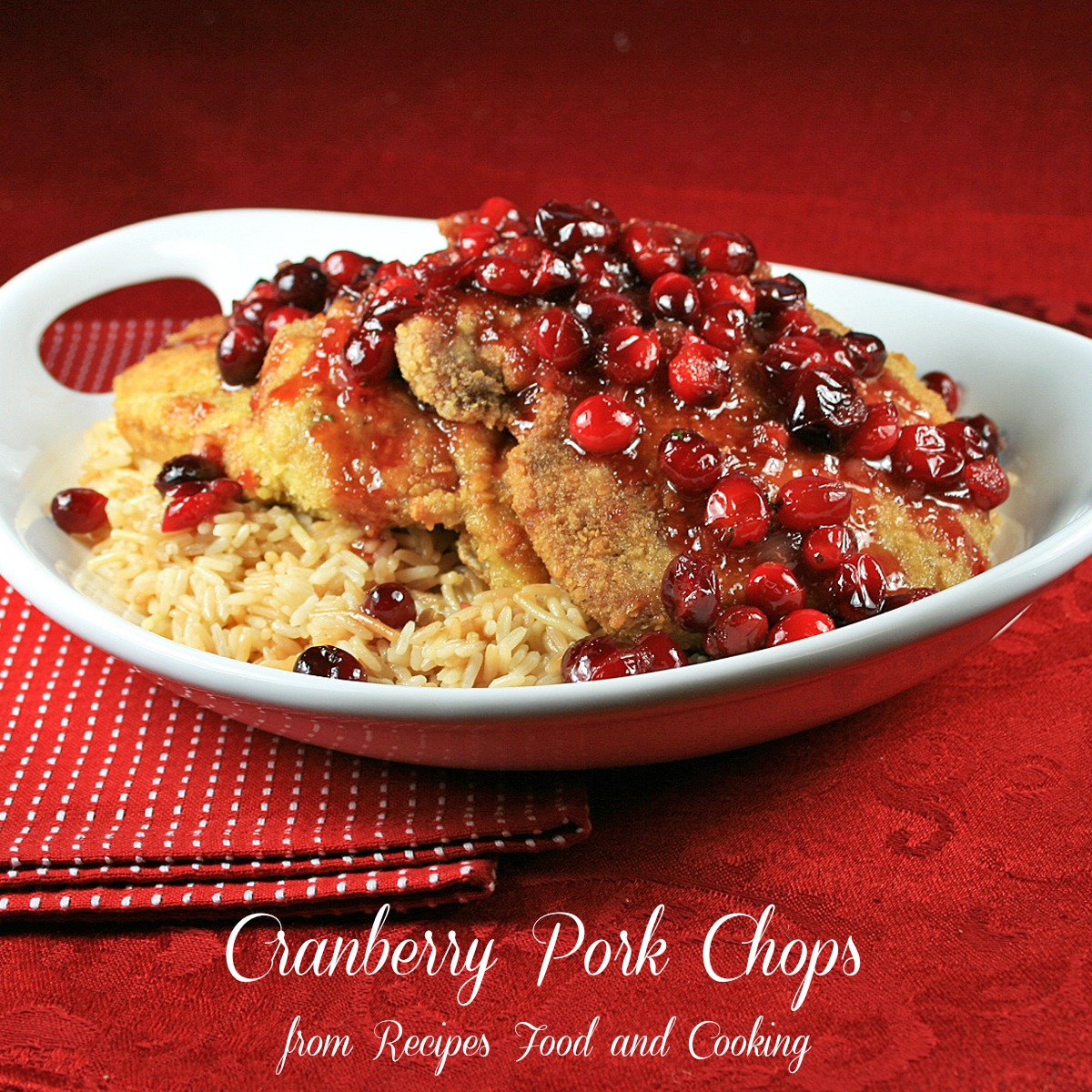 Pin It!