Pumpkin Toffee Pecan Bars are made with a gingersnap crust a layer of creamy pumpkin and topped with toffee and pecans. Serve with caramel if desired.

Pumpkin Toffee Pecan Bars
I have been going thru my recipe box and my mom's and am finding some of the best recipes. In both of our recipe boxes we have old newspaper clippings, recipes given to us from friends and some just on a piece of scratch paper. Sometimes I know where they came from but most of the time unless there is a name on the recipe I don't have clue especially in my moms. Even then I might not know. For years my mom made a fudge that she called Marion's Fudge, I always thought it came from a relative in Wisconsin and found out a few years ago it really was my mom's cousins recipe.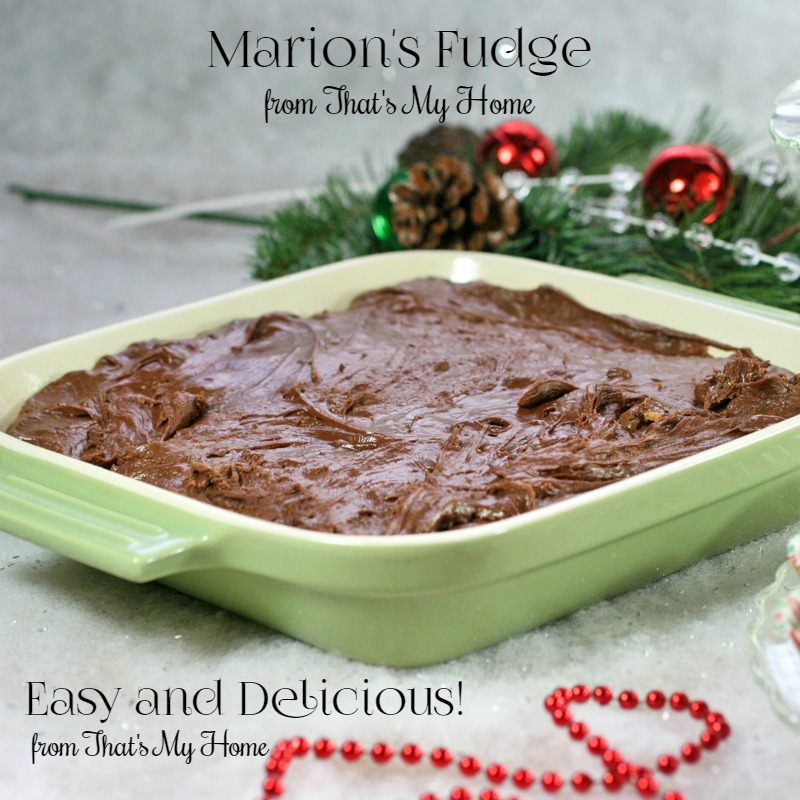 I also remember another time my ex mother in law gave me a recipe for Aunt Jennie's Sugar Cookies, I had worked on the family tree and knew there was no Jennie so who did the recipe belong to? I was on Ebay one day looking for old recipe booklets and saw a shortening called Aunt Jennie's and I bought the booklet, sure enough I discovered when I got the booklet I had found Aunt Jennie. I guess the moral of my story is identify who gave you the recipes in your recipe box, some day someone might just want to know where it came from. If you are looking for a good drop sugar cookie, try Aunt Jennie's, they are pretty good and will decorate for Christmas too with a few sprinkles before you bake them.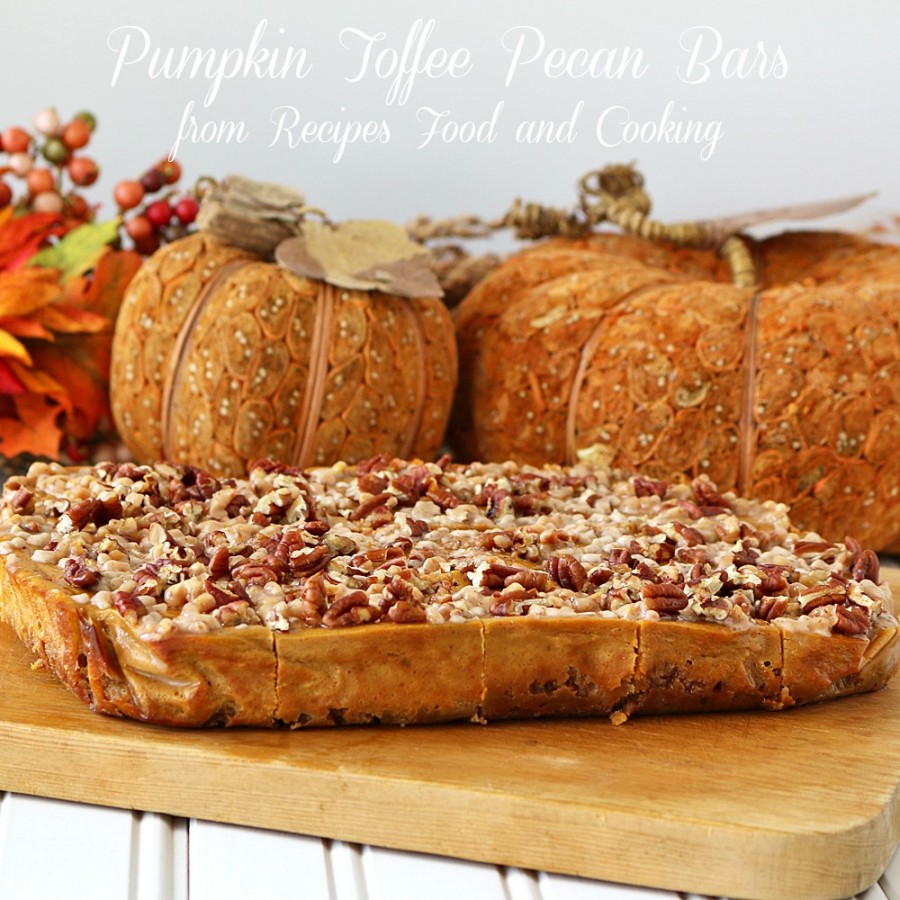 I made this delicious pumpkin bars recipe yesterday and just loved it! It has a gingersnap crust, a creamy pumpkin filling and then it's topped with toasted pecans and toffee just as it comes out of the oven. Serve it with caramel sauce or whipped cream if you desire.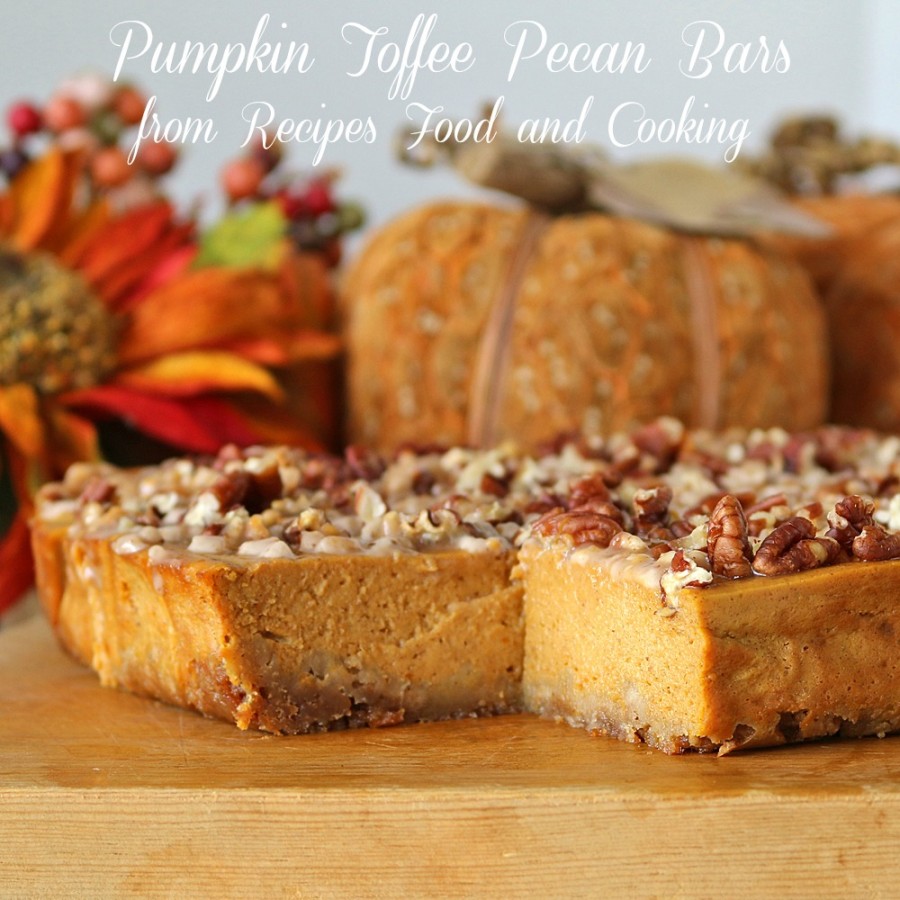 Pumpkin Toffee Pecan Bars
Prep time:
Cook time:
Total time:
Pumpkin Toffee Pecan Bars have a gingersnap crust, a creamy pumpkin filling and then it's topped with toasted pecans and toffee
Ingredients
Crust
2 cups crushed gingersnaps
1/4 cup granulated sugar
1/4 cup all-purpose flour
1/2 cup butter, melted
Filling
1 (15-ounce) can pumpkin
3/4 cup packed brown sugar
1 teaspoon ground cinnamon
3/4 teaspoon ground ginger
1/2 teaspoon salt
4 eggs, lightly beaten
3/4 cup heavy cream
3/4 cup milk
Topping
1/2 cup toffee pieces
1/2 cup chopped pecans, toasted
Caramel sauce (optional)
Instructions
Preheat oven to 350 degrees or 326 degrees if using a glass pan. If you want to remove the dessert from the pan to serve, cut a piece of parchment paper big enough to go up the sides of the pan so you can remove the dessert. Wait until it is cold to do this.
Crush the gingersnap cookies in a food processor. Add the flour, sugar and melted butter. Mix until it comes together. Pat the mixture into a 9 x 13 pan.
In a bowl combine all of the filling ingredients. Use a whisk or hand mixer and combine the filling ingredients until thoroughly mixed together. Pour on top of the crust.
Bake for 40 to 45 minutes or until a knife inserted near the center comes out clean. Sprinkle top with toffee pieces and pecans. Cover and chill within 2 hours.Cut into bars to serve.
Maybe you'd like to try?